A Primer on Fostering Before Adoption in Ohio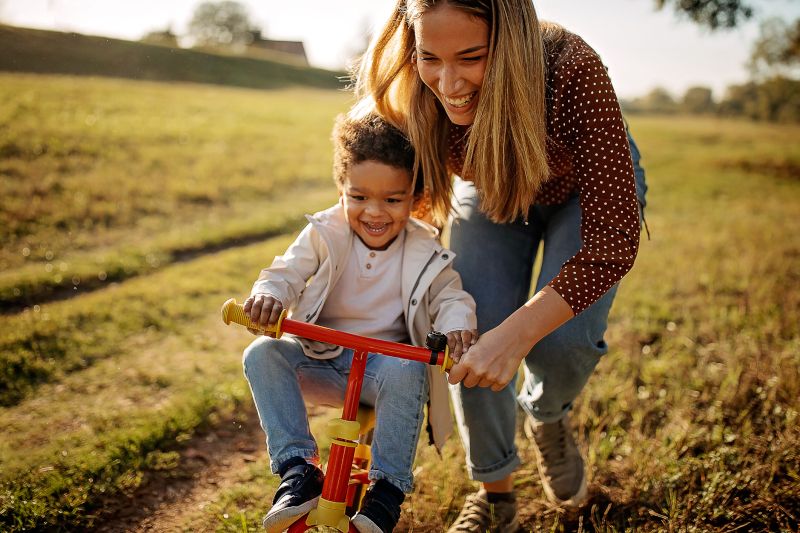 Do you know what it means to "foster to adopt" in Ohio? You may have heard that term but aren't sure what it involves. Fostering before adoption in OH can give you a low-cost way to build a family. If you only have a basic understanding of adoption and fostering to adopt in OH, you're likely to still have questions about it.
If you're considering fostering with a view to adoption in Ohio, there are a few things you should research as you make your decision, such as:
How long it takes for permanent adoption through foster care
The positive and negative aspects of adopting a child you are fostering in OH
Whether it makes sense for you as a viable way to start or grow your family
Many Ohio foster parents adopting children discover it's a satisfying way to build a family. However, there are challenges involved, so you may find that private domestic adoption is the preferred path for you.
Though deciding which kind of adoption is right for you can be difficult, we're here to help. You can discuss your situation with an adoption specialist today by calling 1-800-ADOPTION or completing our online form. Now, you can read our overview of adopting a child you're fostering in OH to learn more about your options.
What's Foster to Adopt in Ohio and Is It Right for You?
Your first steps in your personal adoption journey often involve searching for answers to your key questions, like:
What's foster care adoption?
How does foster care adoption work?
Is adopting your foster child in OH part of the foster care adoption process?
Is fostering before adoption in OH best for my family?
In Ohio, can you foster only to adopt a child permanently?
Among others
Let's begin by defining what foster care adoption is. As the name indicates, it's a type of adoption involving a child in foster care. It is only possible once the parental rights of the biological parents are terminated by family court. Ohio foster parents who want to adopt must meet the state's eligibility requirements.
You can pursue a straight adoption from foster care without becoming a foster parent before adoption in OH. Or, foster parents who want to adopt in OH can seek permanent adoption after the parental rights of the child's biological parents are terminated. That situation is called foster to adopt in Ohio.
For hopeful parents seeking to adopt from foster care, foster parenting or foster care adoption offers a path to family growth. Each year, more than 16,000 children are cared for through the foster system in Ohio. In 2020, 3,472 children were waiting for a permanent home in the foster care system. Of that number, 1,466 were adopted.
How Does Fostering to Adopt in Ohio Work?
The primary responsibility of the foster care system is providing safe, stable homes for kids in foster care while awaiting reunification with their biological family. When a child is placed in foster care, it's usually because of some adverse circumstance the child experienced in their home. Then, a judge provides the birth parents with a path to reunification through a corrective action plan.
If reunification is impossible, though, the birth parent's parental rights are terminated by the court. Only then can the child become eligible for permanent adoption through foster care.
Once a child is eligible, foster professionals seek an adoptive family to adopt the child permanently. Initially, they usually try to place the child with relatives, but if none are able or willing to take custody of the child, Ohio foster parents planning to adopt can open their home to a child they've been fostering.
What Kinds of Kids Are in Pre-Adoption Foster Care in Ohio?
Kids available for fostering before adoption in OH have many different stories and backgrounds. However, most of them are older children. Adopting an infant from foster care can happen, but it's rare since children eligible for adoption are generally older when their parent's rights are terminated. Most children in foster care are older than 2 years of age, and many are older than 8 years old. The average age of a child in foster care is 7.7 years old.
Some of the other differences in characteristics include:
Race
Gender
Medical background
Age
Special needs
It's also common for foster children to have attachment or developmental issues that arise from adverse situations in the previous home environment. Foster parents planning to adopt in OH must be willing to support kids dealing with this kind of trauma in a patient, loving way.
You may also find that kids in foster care are part of a sibling group that needs foster parents considering adoption in OH. Siblings groups are placed jointly as a rule, so the state seeks parents ready and able to welcome in multiple kids. That can make sibling placements more challenging.
Who Are Foster to Adopt Parents in Ohio?
Private domestic adoption can give you a fast way to expand your family, but some hopeful parents feel called to pursue foster care adoption because they think fostering before adoption in Ohio is right for them. That includes these kinds of families:
Families currently fostering a child for whom reunification with the birth family is impossible
Families planning to adopt a waiting child that have no preferences for age, race, gender or special needs
Families that want to give a child a stable, loving home even when there's a chance of reunification with the birth family
Families that want to adopt despite having limited funds for more costly adoption methods
What Are the Requirements for Ohio Adoption and Fostering to Adopt?
The requirements to adopt from foster care in Ohio are:
You must be at least 18 to adopt. To foster, you must be 21.
At least one person in your home must read, write and speak English or be able to communicate effectively with both the child and the agency that placed the child in your home.
You may be single or married.
All sexual and gender orientations are acceptable.
All religious affiliations are acceptable.
You must provide contact information for individuals who can provide references for you.
Your household must have sufficient income to meet the basic needs of those already living in the home and to make timely payments of shelter costs.
You do not have to own a home but must have sufficient space available for foster children and their belongings.
For foster children, you must have a separate bed for each child and separate bedrooms for children if there are boys and girls over age 5.
You must be free of any physical, emotional or mental conditions that could endanger the child or seriously impair your ability to care for the child.
Everyone 18 and older living in the home must undergo criminal background checks, as well as child abuse and neglect checks.
Your home must be free of hazardous conditions and pass a fire inspection and safety audit.
You must complete all training required by your agency.
You'll need to complete an adoption home study to become eligible to foster to adopt in OH. That home study will include interviews and background checks for each family member residing in your home. To learn more about your home study for an Ohio foster-to-adopt scenario, visit childwelfare.gov.
While American Adoptions doesn't perform foster care adoptions, we support any family that decides this type of adoption is right for them. We've helped thousands of families prepare for their home studies over the last three decades. If you'd like to work with us on this part of your OH foster-to-adopt placement process, please complete our free info form or call 1-800-ADOPTION at any time.
How Much Does Adopting Your Foster Child in Ohio Cost?
A big benefit of fostering before adoption in Ohio is the low cost of this kind of adoption. Compared to other ways of starting a family, fostering with a view to adoption in Ohio is cost-effective, with the expense ranging from $0 to $2,500.
Most of the time, there's no cost associated with foster care adoption. The only fees you may encounter will come from:
Home Study – An adoption home study is required for every adoption, and there is a fee involved in some cases, even in foster care adoption. Thankfully, many states pay home study fees for families fostering before adoption.
Home Preparations – If the home visit reveals deficiencies or safety issues in your home that must be addressed, there could be a cost for those updates.
Legal Costs – An adoptive family could be required to pay legal fees involved in adoption, though they are usually negligible. As with home study costs, many states will pay legal fees for families fostering before adoption.
In addition to the low cost of the OH foster-to-adopt process, you may also get a monthly stipend to help offset the costs of raising a child. That amount is based on several factors, including any special needs your foster child may have.
Comparing Private Infant Adoption vs. Fostering Before Adoption in Ohio
Private domestic adoption and fostering before adoption in OH give hopeful parents ways to start a family. Despite that shared outcome, there are a few important distinctions that you should consider.
One noticeable difference between foster-to-adopt placement in OH and private adoption is the age of the adoptees. Most OH foster-to-adopt situations involve kids who are beyond toddler age. You may also experience greater uncertainty if you choose to foster before adoption in OH because you won't know when (or even if) the rights of the birth parents will be terminated. In other words, a permanent adoption opportunity may never materialize.
If any of those concerns about the OH foster-to-adopt path concern you, please know that partnering with American Adoptions on a private infant adoption opportunity offers a direct, certain path to family growth. Birth parents voluntarily give up their parental rights to the child in private adoption. After consent is given and legal proceedings take place, finalization can occur, and your child will be yours forever.
For more information on the advantages of private domestic infant adoption with American Adoption, please call 1-800-ADOPTION or complete our free information form.
Read on below to learn a little more about the similarities and differences between private infant adoption and fostering before adoption in OH.
Similarities
You get to become a parent with full parental rights for your child.
You get the chance to offer a safe home and loving family to a deserving child.
You decide what adoption situations you'll consider.
You undergo an adoption home study before becoming eligible to adopt a child.
Differences
Eligible children in OH foster-to-adopt scenarios are usually older. Some have siblings or special needs. If you're only interested in adopting an infant, you should pursue private domestic adoption.
Fostering before adoption in OH is the type of adoption with the lowest cost. The cost of domestic infant adoption is high and includes agency fees, advertising and matching services, medical fees, and other expenses.
Domestic infant adoption provides the option of open or semi-open adoption. The parties in the option can stay in communication after placement. That doesn't usually happen in fostering before adoption in OH, and ongoing contact with the birth parents varies.
Most children in OH foster to adopt situations have experienced adverse conditions during childhood. That's not the case in private infant adoption because you're adopting an infant.
Where Can You Find Ohio Foster to Adopt Agencies?
Though American Adoptions doesn't facilitate foster-to-adopt placements in Ohio, there are some dedicated agencies that do. For a directory of these agencies, visit the Ohio Department of Foster, Adoption and Kinship Care. Please see the below agencies for more information:
Next Steps in Fostering Before Adoption in Ohio
Fostering before adoption in OH has its challenges, but for some parents, it's the right way to expand their family and undertake a noble act of loving kindness for a child in need. Overall, it can be quite gratifying to adopt a child from foster care.
If you're considering it, make sure you contemplate the pros and cons of foster-to-adopt placement in OH before deciding it's right for your family. You should also speak to an adoption professional for additional support. To connect with one of our specialists today, just call 1-800-ADOPTION or complete our free online form.
Disclaimer
Information available through these links is the sole property of the companies and organizations listed therein. American Adoptions, Inc. provides this information as a courtesy and is in no way responsible for its content or accuracy.