What is Adoption in Ohio?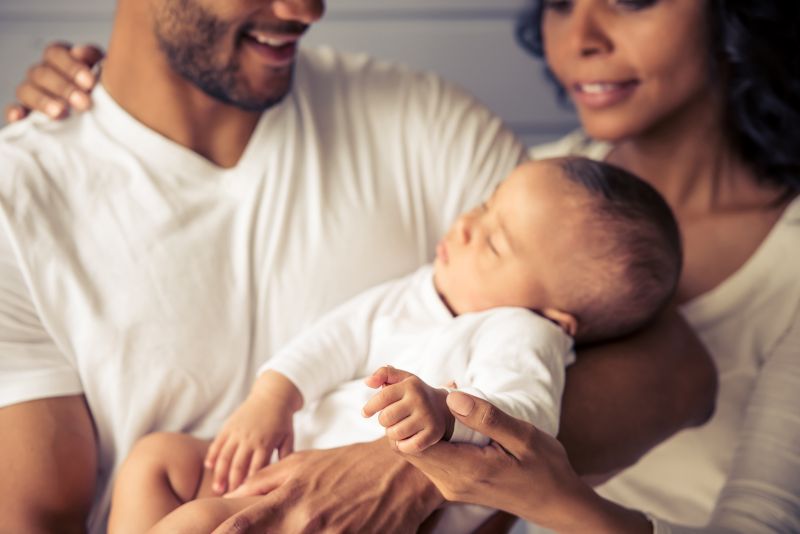 If you've been thinking about building your family, you might wonder, "What is private adoption in Ohio?"
Private domestic adoption is a fantastic family-building option for many couples who would like the opportunity to raise a family of their own.
If you'd like to learn more about adoption in Ohio, call 1-800-ADOPTION now to speak with an adoption specialist at American Adoptions. We'd love to talk with you about how you can become a mom or a dad through adoption. You can also keep reading to learn the answer to more of your questions, including "What is private adoption in Ohio?"
What is Private Adoption in Ohio?
Private domestic adoption is one of the most common types of adoption practiced in the United States today. Private domestic adoption means that after a birth mother willingly signs her adoption paperwork and chooses another family to raise her baby,the adoptive parents will become the child's legal parents.
Why Do Families Choose Adoption?
Adoptive families choose to pursue adoption for many reasons, including infertility or because they are part of an LGBTQ couple.
Why Do Birth Moms Choose Adoption?
Birth mothers choose adoption for many different reasons. Some birth moms would like to pursue careers or college. Some aren't ready for parenting. Others simply believe that adoption would be the best choice for their child.
One birth mom, Lindsey, knew adoption would be the right choice for her baby.
"[Some people] were not nice to me; they told me I 'gave my baby away,' that I didn't love her, that this was the easy way out. This was not the easy way out," Lindsey said. "This was way harder than people would think because you form that connection with that baby, you deliver them, and 48 hours later, essentially, they're gone. Not gone forever, but it's just different. I knew that what I was doing in placing in Charlotte for adoption was 100 percent out of love. I loved her so much that I had to be selfless."
If you'd like to learn more reasons that birth moms choose adoption, you can check out our birth mother testimonials page.
What is the Adoption Process in Ohio? Several steps to adoption must be completed for you to move forward with the adoption process in Ohio.
These steps include:
Completing your APQ – During your APQ call, you'll talk with your adoption specialist about your hopes and desires for your adoption. You'll set your adoption budget, discuss your birth mother's preferences and share what style of adoption you believe will work best.
Completing your home study – For most families, the home study is the most intimidating part of the adoption process. While researching "What is an adoption in Ohio?" you may find home study information and tips. This part of the adoption process includes a background check, personal interview and home inspection. When you work with American Adoptions, our team will help prepare you for this part of the process so you can pass your home study the first time around.
Creating a waiting family profile – Here at American Adoptions, we offer 12x the marketing that comparable adoption agencies do. We accomplish this by marketing you to potential birth moms considering adoption. Your waiting family profile is one of the most important marketing tools available, so we'll help you create an incredible one.
Matching with a birth mom – One of the most exciting parts of the adoption process is matching with a birth mother and getting to know her.
Placement and finalization – When you choose American Adoptions, you'll have our team's full support and guidance as you meet your new baby for the first time and finalize your adoption.
No matter what led to you considering adoption, it's important to learn as much about the adoption process as possible before you get started.
One of the best ways to answer the question, "What is an adoption in Ohio?" is to hear directly from adoptive families who have been through the adoption experience.
Check out our adoptive family testimonials page here to read stories of adoption from parents just like you who have chosen to pursue adoption.
Starting the Adoption Process
When you're ready to get started with the adoption process, it's important to choose a private domestic adoption agency that will help support you throughout your adoption journey.
Here at American Adoptions, we'd love to support you.
You can call our team anytime at 1-800-ADOPTION to get started or fill out our contact form online, and we'll contact you.
Disclaimer
Information available through these links is the sole property of the companies and organizations listed therein. American Adoptions, Inc. provides this information as a courtesy and is in no way responsible for its content or accuracy.