1-800-ADOPTION
Thank you for viewing our profile
If you would like to learn more about us, please call 1-800-ADOPTION (2367846), fill out the form at the bottom of our on-line profile page, or email us at bp_information@americanadoptions.com.
To revisit our on-line profile page and view our profile video at American Adoptions, simply use your mobile phone to scan the QR code on the right. We are looking forward to hearing from you!
Alex & Kaitlyn
Thank you for taking the time to read our profile and get to know us a little better. For as long as we can remember, we always knew we were going to adopt. We both remember swinging on the playground swings when we were dating in high school and talking about adoption. We always knew in our hearts that we wanted to welcome a child into our family. We are over-the-moon excited to begin this journey.
About Us
Job
Branch Operations Manager
American Sign Language Interpreter
Education
Bachelor's Degree in English
Bachelor's Degree in Communication
Relationship
Legally Married
Our Leisure Time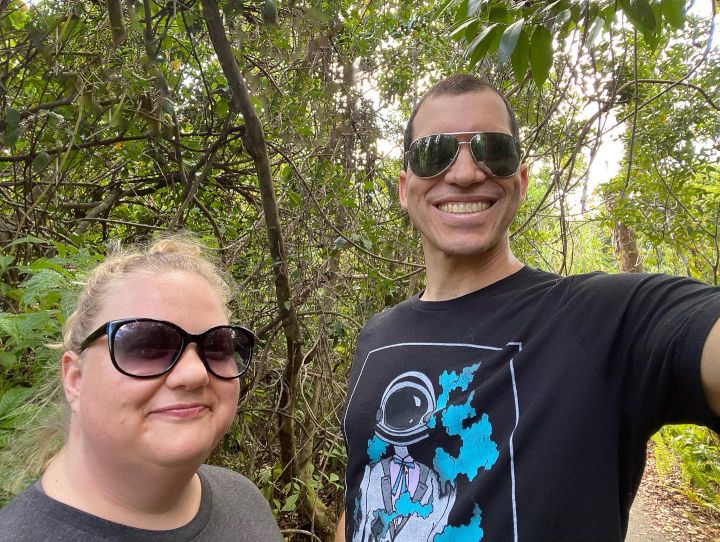 We love spending our leisure time together, just being in each other's presence. Each evening when we return home from work, we walk our dog, Acadia, around our neighborhood, talking about our day and how we're feeling. When we get home, we cook dinner together, Alex usually on the grill while Kaitlyn cooks the sides inside. One of our favorite meals is Greek, where Kaitlyn marinates a couple chicken breasts in the morning, then Alex grills the chicken. Kaitlyn chops up some green peppers, tomatoes and cucumber. Alex makes an excellent tzatziki sauce. We toast some pita and enjoy our dinner with some hummus. After dinner, we head to bed where Alex will read to Kaitlyn while she winds down and falls asleep.
Saturdays are normally spent with Alex going on a long bike ride with his cycling group. While Alex is out riding, Kaitlyn enjoys baking. Alex will come home to brownies or cookies or a myriad of different baked goods. Once Alex returns, he'll cook a big breakfast with omelets. We might go to our favorite donut shop and pick up a couple donuts, Alex gets something new each time, while Kaitlyn usually orders the cinnamon sugar donut. We'll get some coffee from one of our favorite coffee shops, then we will work in the yard or a project around the house. We like to read together in the afternoons; Kaitlyn in her favorite chair, and Alex out in the Florida Room. We go on extra-long walks on Saturdays, exploring parts of our neighborhood we don't have time to reach midweek.
Qualities We Love, Admire and Respect in Each Other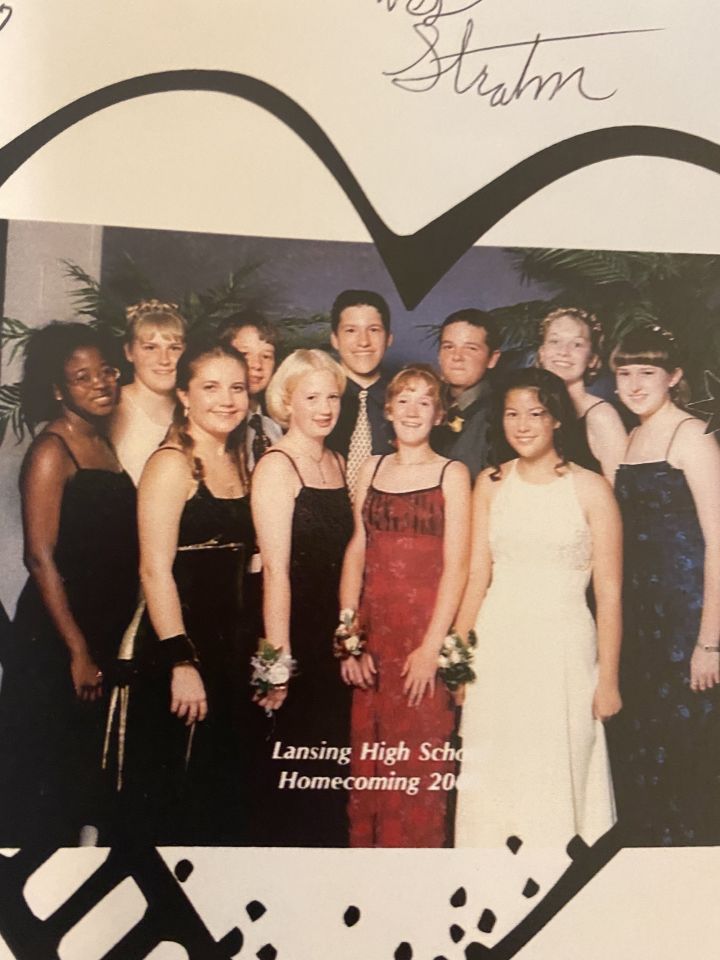 Alex About Kaitlyn: Kaitlyn is the most loving, honest and hardworking individual Alex has ever known. She works very hard to make sure she sets aside time to take care of herself. She is extremely loyal and selfless, willing to always go the extra mile to ensure a job is not only finished, but finished with a standard of excellence. She doesn't wear her heart on her sleeve, but once you break through the tough exterior, you will have a friend for life. She exudes success in all she does. She is a great listener and comforter. People often seek her out when they need a friendly ear to talk to. She is wise, always responding with love and care and attention to the details and the smaller pieces of the story. Kaitlyn is going to make the best mom.
Kaitlyn About Alex: Alex is one of the most joyful people I know. His smile lights up any room he enters and people instantly feel at home. Alex has the ability to make every person feel seen and heard. Put him in a group and he can have a meaningful conversation with everyone there. He has such a warm and welcoming heart. I love the way that he finds adventure in everything he does. He is kind and gentle. Alex is a loving husband. I have loved growing up together and seeing him come into his own as a man. Alex has so much joy and love to share. I know he will make a great dad and an example for a child.
Discussing Adoption
Every child we've met loves hearing stories. They love stories about themselves even more. We plan on raising the child with their adoption story as a regular nighttime story. Being adopted means the child will grow up knowing two entire families love them unconditionally, their bio family and their live-in family. That is their history and their story and as much a part of them as being a brother or sister is. They will find themselves blessed to have twice as many people looking out for their best interests. We love the idea of having a picture book featuring their bio family. We will keep it in their room and they can flip through it whenever they want to see pictures and smiles and the lives of their bio family. Simply put, we will tell the child the truth.
Photos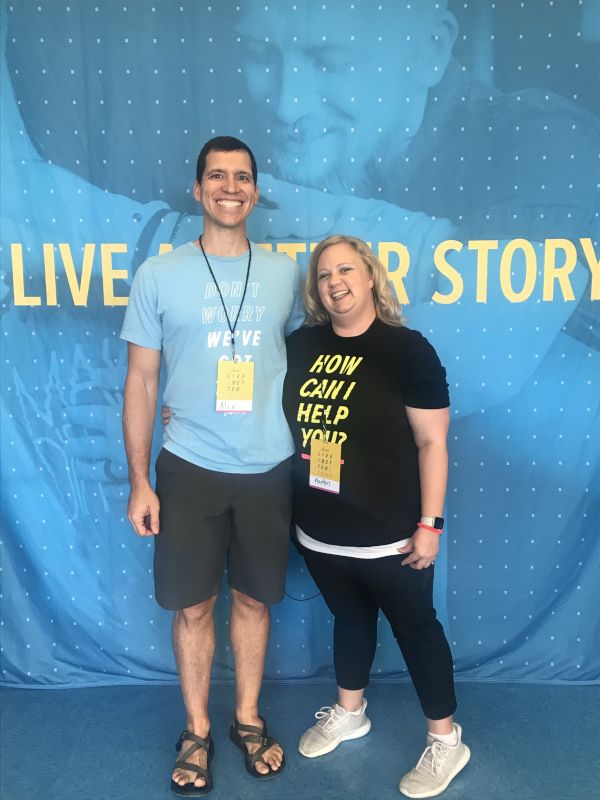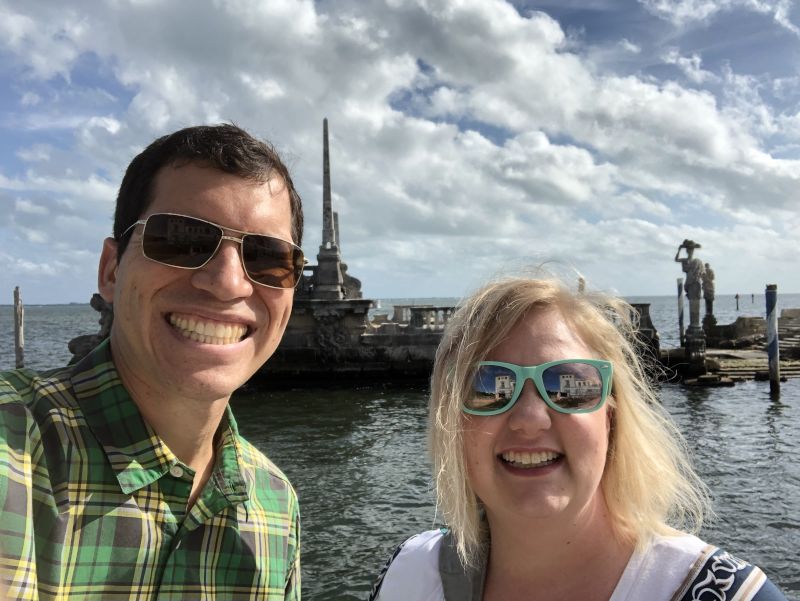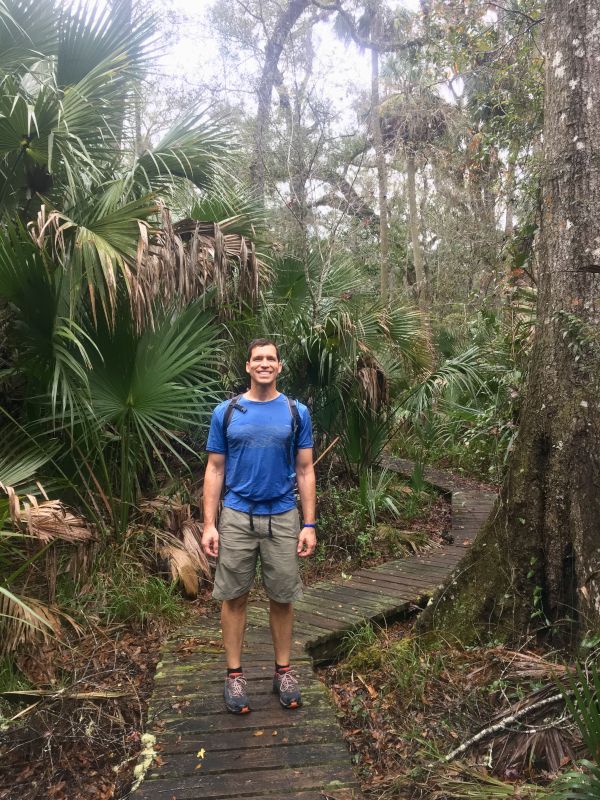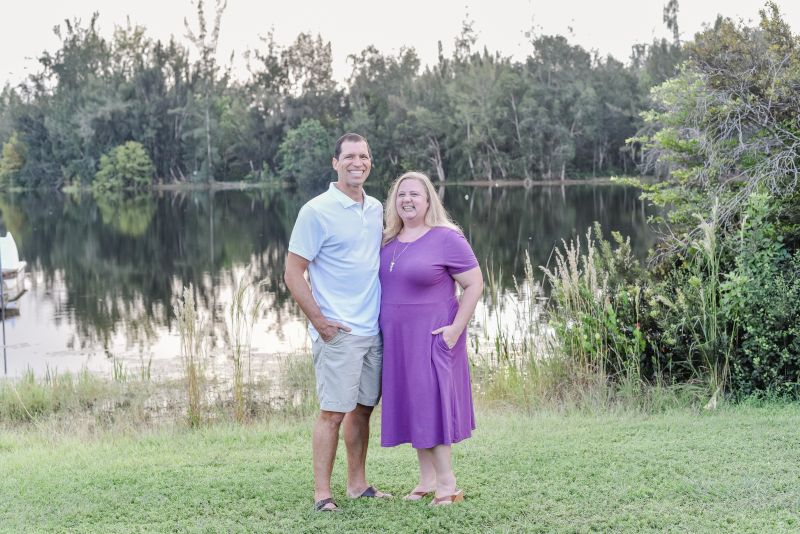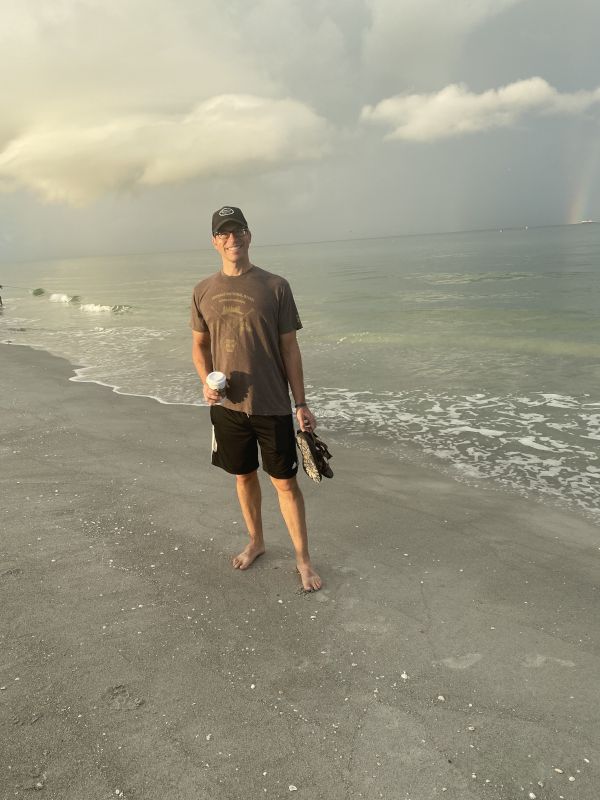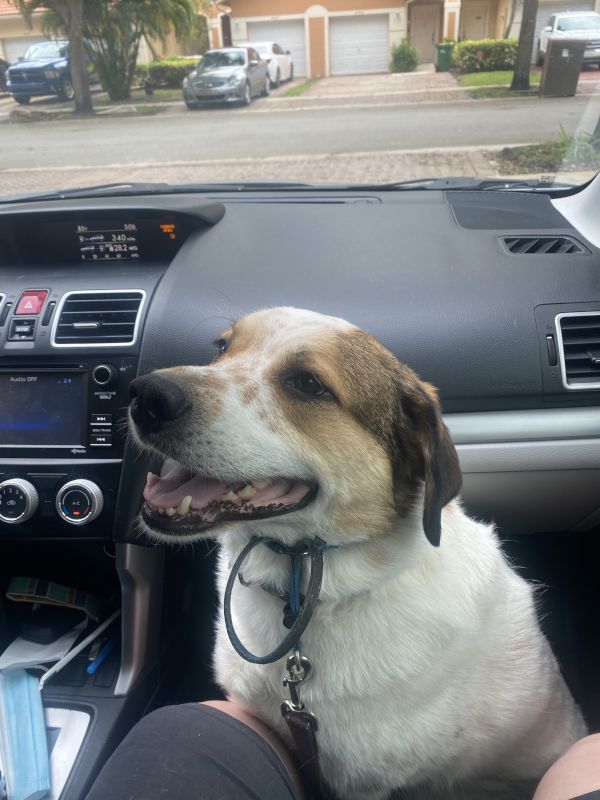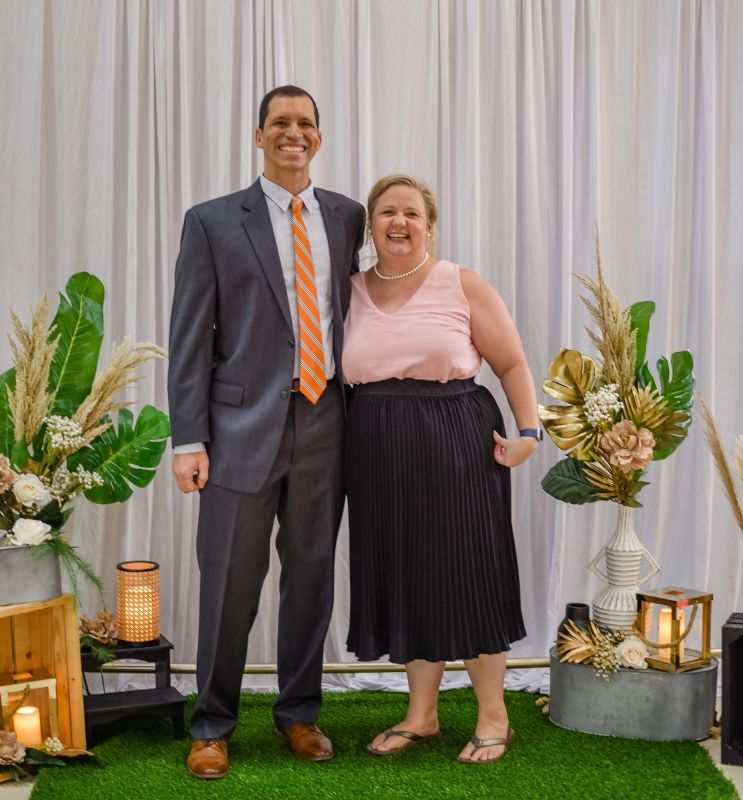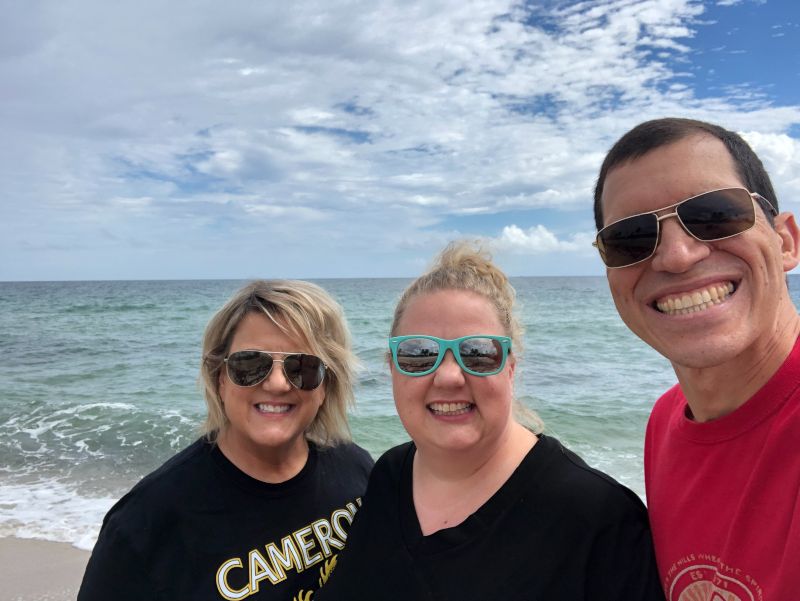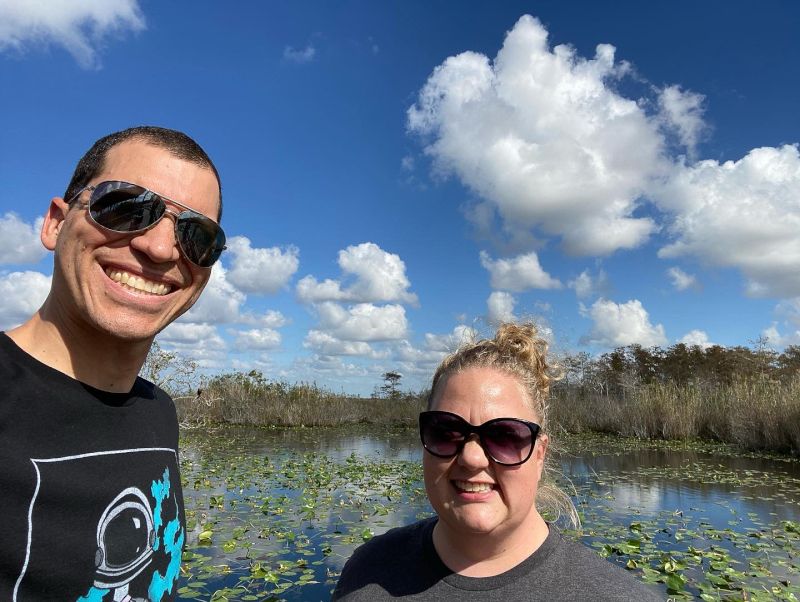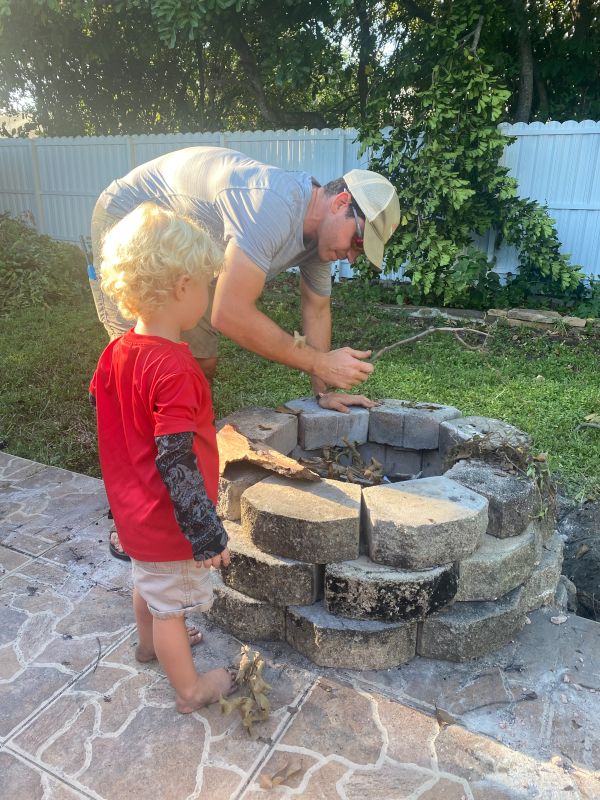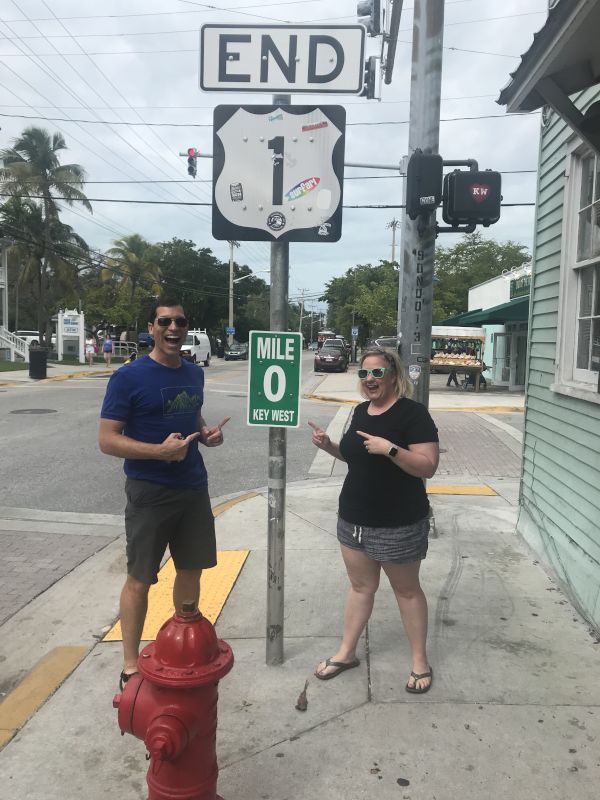 ×
1 / 12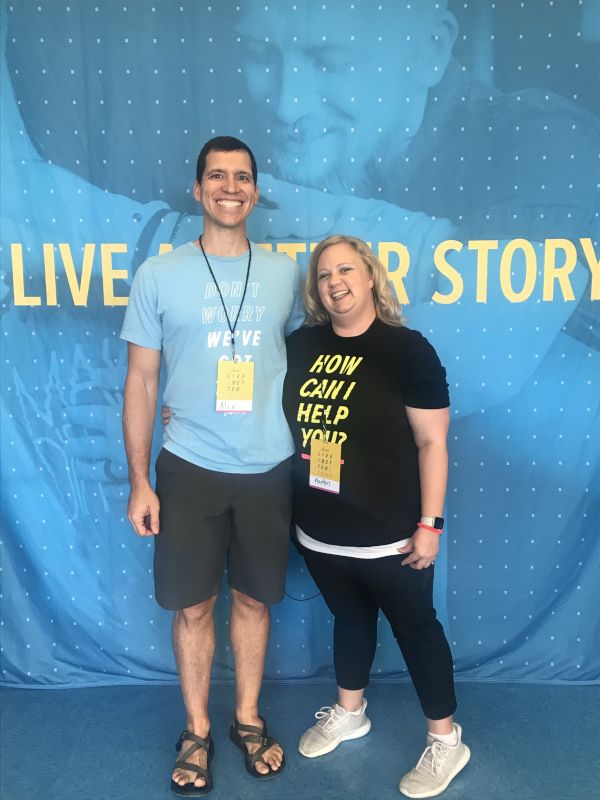 2 / 12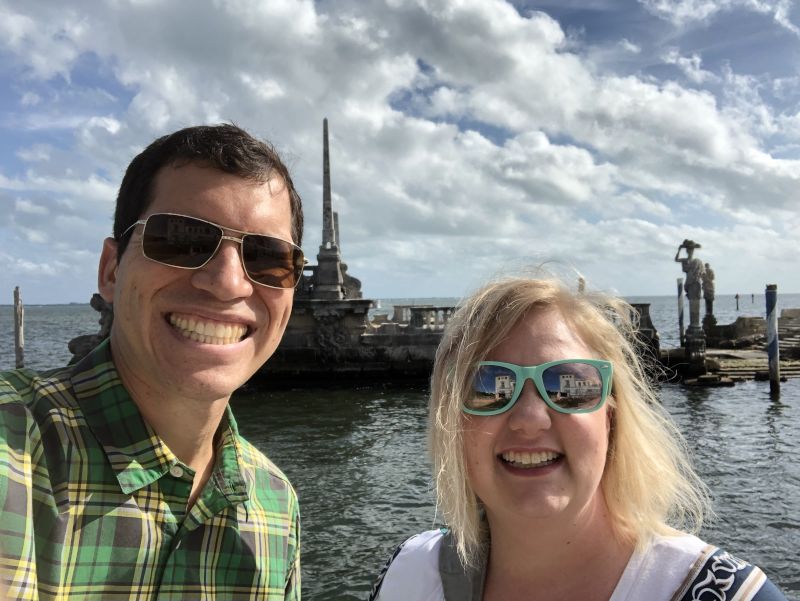 3 / 12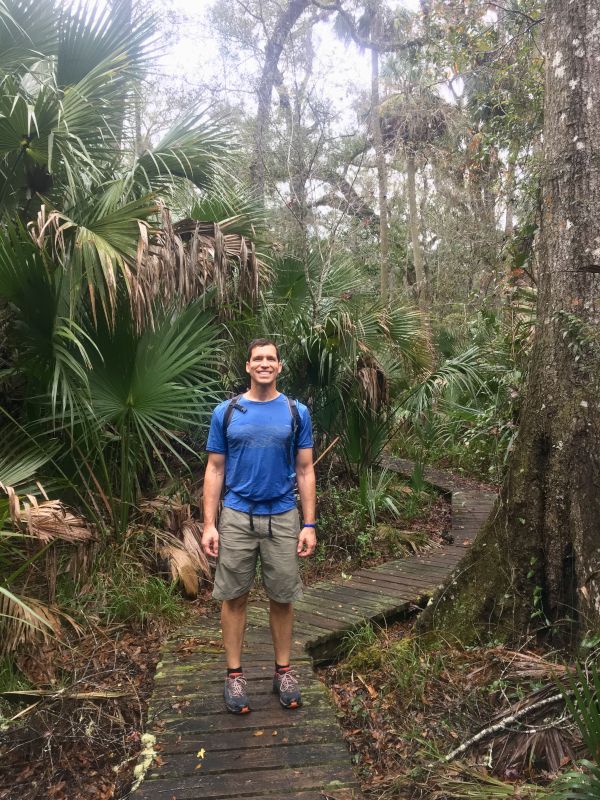 4 / 12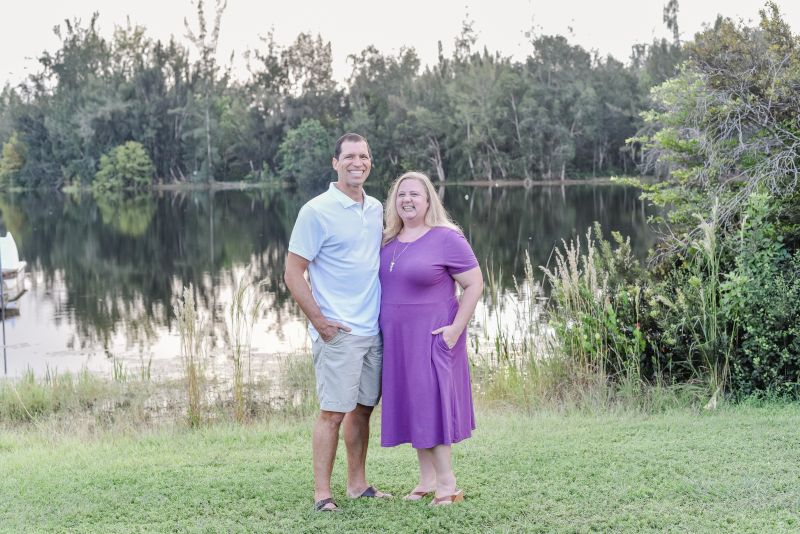 5 / 12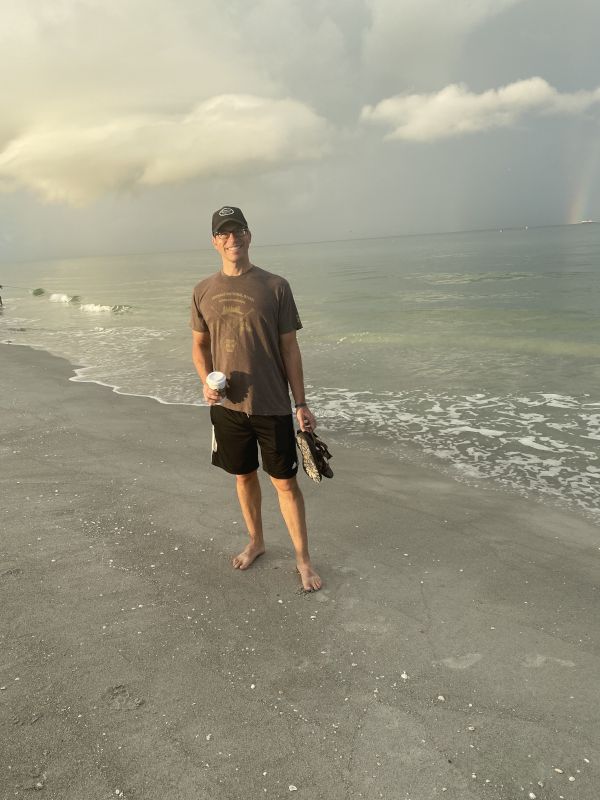 6 / 12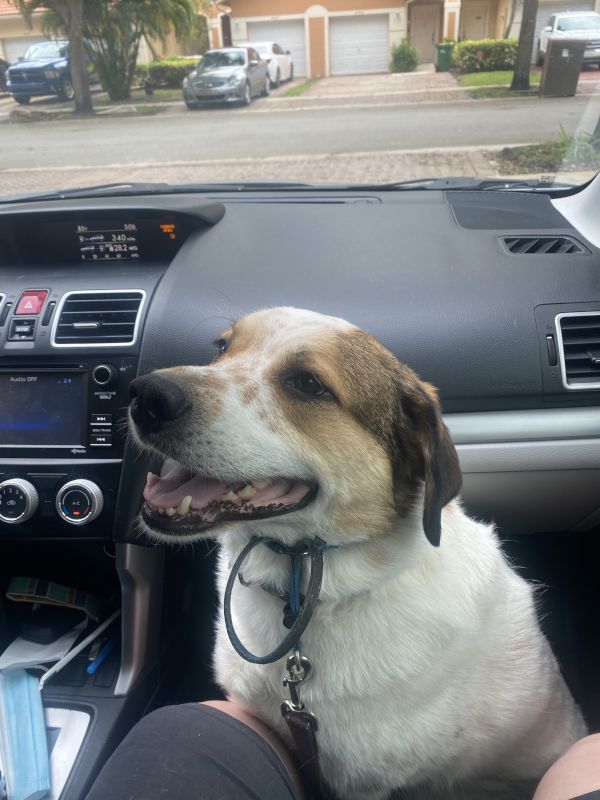 7 / 12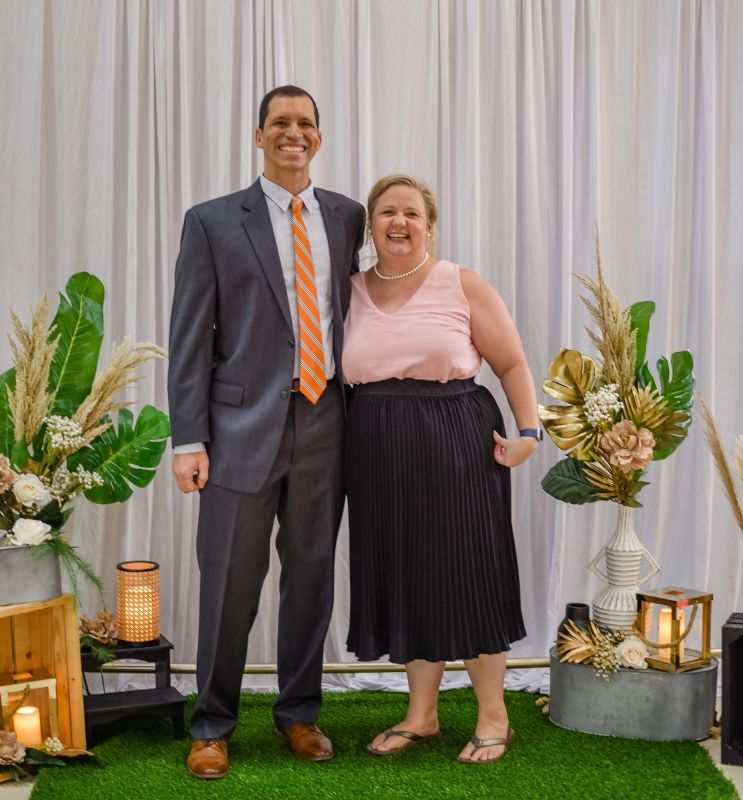 8 / 12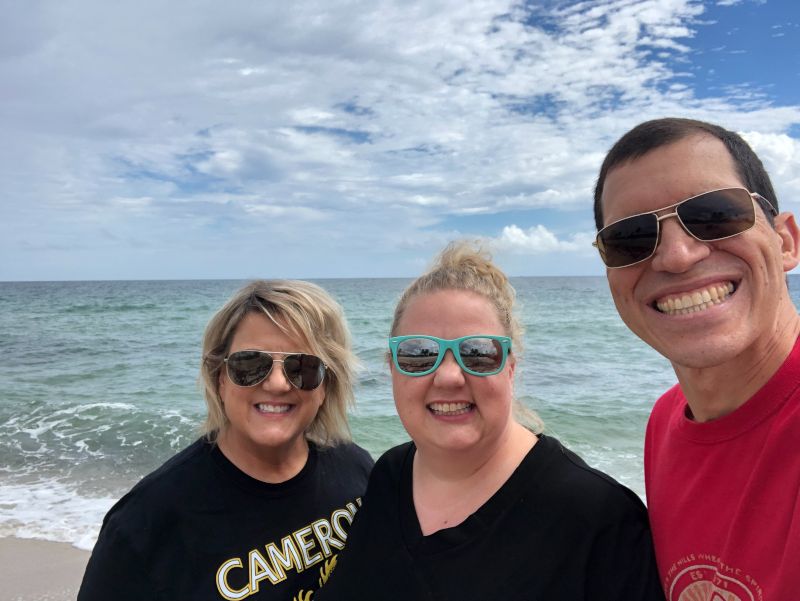 9 / 12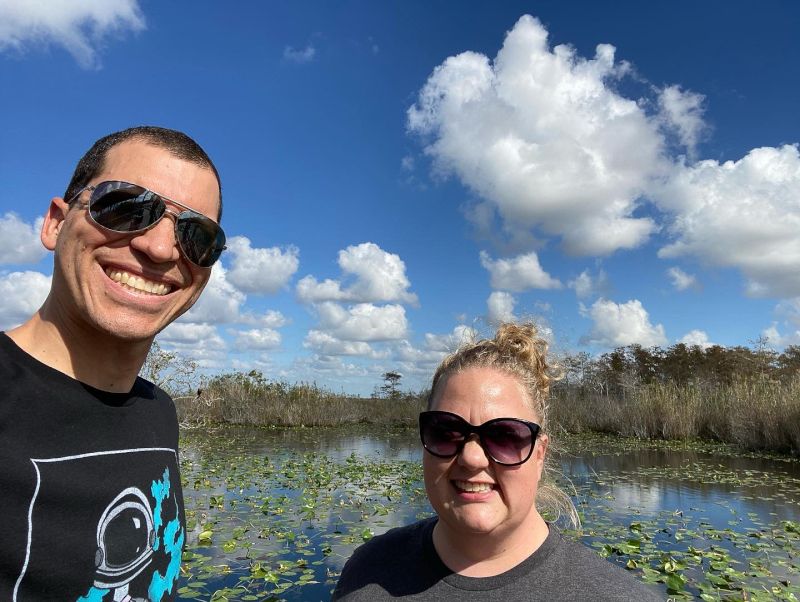 10 / 12
11 / 12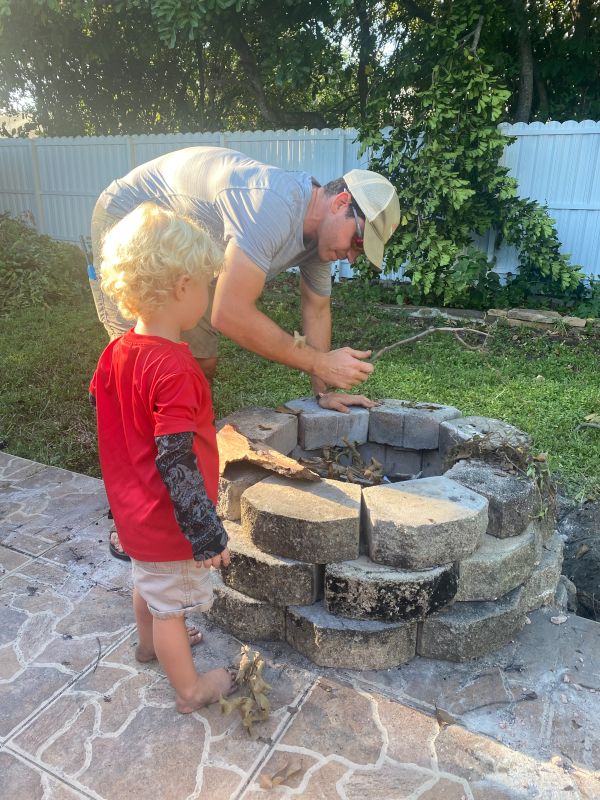 12 / 12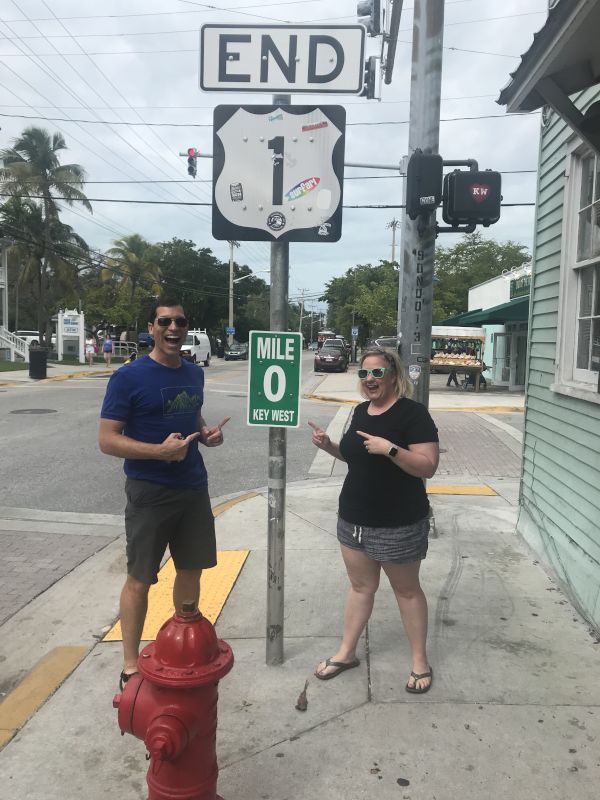 ❮
❯
Our House and Neighborhood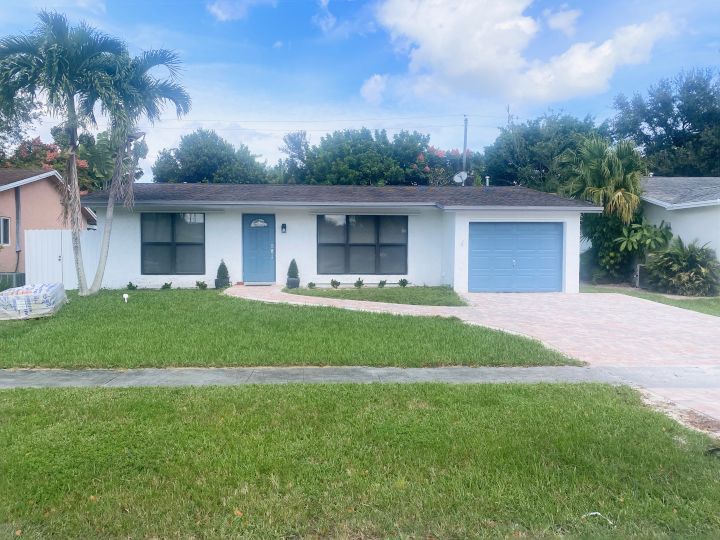 We live in a wonderful two bedroom house in South Florida. Our favorite room is the Florida Room, a screened in porch with two ceiling fans. We read, play with our dog, a Great Pyrenees named Acadia, and work on our bicycles in it. Many evenings after dinner and our nightly walk, we will just sit and talk while we watch the sun descend on another day. Our neighborhood is very safe, with kids riding their bikes and lots of pedestrians. Our neighborhood is connected to an expansive trail network with over 15 miles of paved trails. Alex loves riding his bike and exploring where all the trails go.
We live 15 miles from some of the world's best beaches and celebrate most holidays and parties with a trip to the ocean. We live less than a mile from a wonderful library, huge community swimming pool and civic center, and a fantastic Fourth of July Parade Festival. There are several sizeable parks with large and expansive playgrounds all a short drive away.
Our Extended Families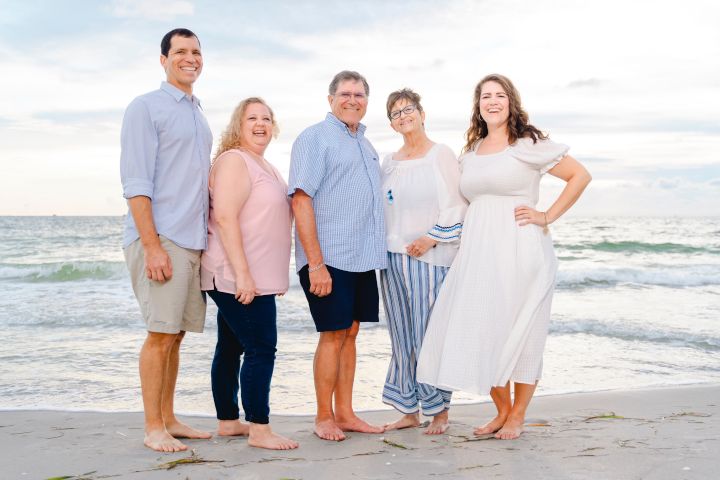 We are very close with our immediate families. While our families do not live across the street, we still remain connected. Alex's older sister, Mandy, is one of his closest friends. They speak at least once a week and have an annual book reading recommendation challenge where one person picks a book that the other person must read. Nine times out of ten it ends up being one of the top books of the year for the other. Kaitlyn is close to her family too. Even though her family is spread across the country, we continue to have biweekly zoom calls to keep up to date with everyone. One tradition we continue to carry from Kaitlyn's family is driving around in our Christmas pajamas on Christmas Eve, looking at the Christmas lights and eating Christmas cookies with mugs of hot chocolate. When we all get together, we stay up late playing board games and laughing until our sides ache with both families.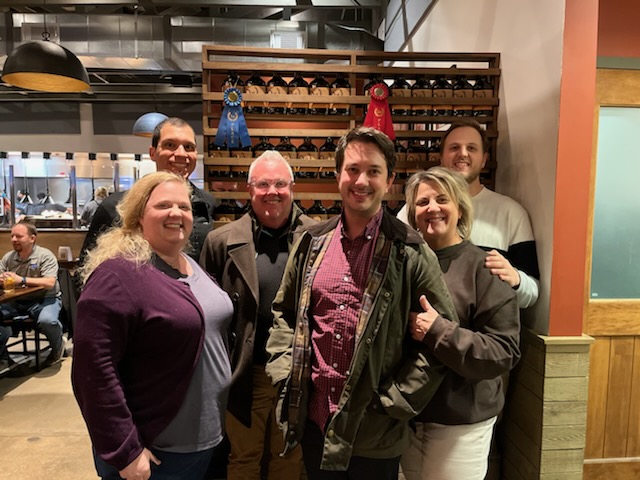 Our families are very happy and supportive of our adoption plan. This child will be the first grandbaby in both of our families. Needless to say, our parents are very excited and cannot wait to meet their grandbaby.
From Us to You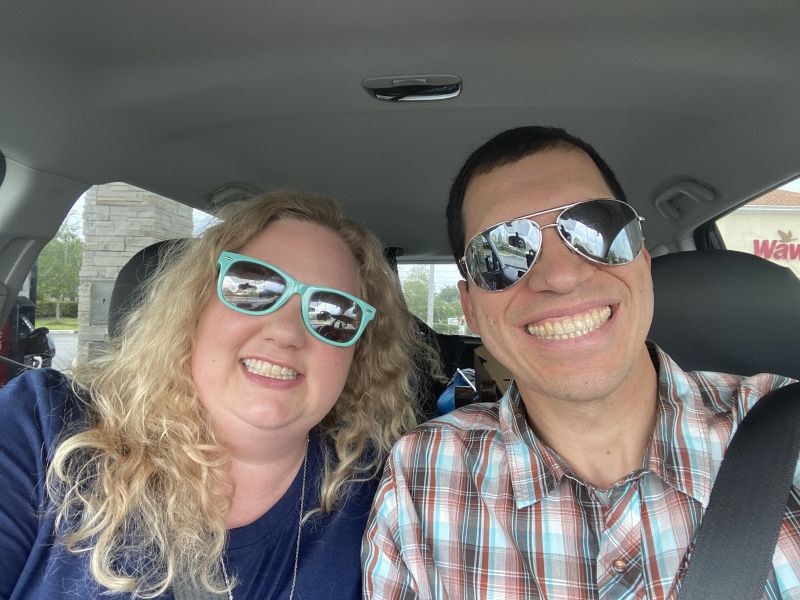 We are Alex and Kaitlyn, two people who love each other more than anything and want to bring a child into our family. There is no choice that requires more bravery and compassion than picking an adoption plan for your child and we are humbled that you would consider us as potential adoptive parents. We are so thankful for the opportunity to share a little bit of our story and our heart.
We first met at our homecoming dance our freshman year of high school. We started dating seriously our junior year of high school, and even then, in those formative years of our relationship, we dreamed of adopting. We have continued to pursue and talk about adopting through all the phases of our relationship and eventual marriage in 2008. We were 22 and 23, and knew we wanted to wait to introduce children in our lives. We took this decade to love and spoil our friends' kids and to serve in our church's local youth ministry.
We talk. We talk a lot. Every day with one another draws us closer together. Even when the only time we see each other is a quick walk around the block after a long day at work, we make sure to talk and dream together. We love adventuring, from epic road trips across the United States to micro adventures checking out a new park or reading a new book together; adventuring is in our blood. In all our hopes and dreams, a child is right there with us. We want to show them the world, experience new things together, from art museums to libraries to concerts and theatrical productions.
When life seems to come down hard on us or is too much to bear, we always take time to talk to one another. We usually share a hot beverage, and discuss what's bothering us. We can picture ourselves continuing this habit of communication with a little one.
Stories are an integral part of all of our lives, from the stories we read and watch to the story we are living, stories are all around us. Everyone, especially children, love to hear their story and their history. Adoption and the story of them will always be an option for the child. We want the child to know how many different people love and care for them in a myriad of different ways: from grandparents showering them with gifts, to friends listening to them, to aunts and uncles taking them on wild adventures, to parents spending time with them teaching and raising them. Love manifests itself in no single one way, and we want the child to know this and feel this. We want the child to see their story come to life with pictures and books and visits with all the people who love them and care for them.
Our faith is a significant part of our life. While we have been praying incessantly for a child, we have also been praying for you. We want you to feel loved and cared for. We want you to have peace in all aspects of the adoption process. As much as we want a child, we want you to know you've made the right choice above all.
We will gladly provide monthly updates and pictures. We want to build a relationship with you, and we want to set healthy boundaries while still providing ample opportunities for you to meet with your child. We are open to emails, phone calls, and future visits. We want you to be a part of this child's life. We envision a relationship where you are known and can be involved as much or as little as you are comfortable with.
With much love and gratitude,
Alex & Kaitlyn
Favorites
Actor
Leonardo Dicaprio
Christian Bale
Actress
Scarlett Johanson
Reese Witherspoon
Author
Jules Verne
Laura Ingalls Wilder
Book
The Call of the Wild
Little House on the Prairie Books
Candy Bar
Snickers
Reese's Pieces
Cartoon
Teenage Mutant Ninja Turtles
Childhood Memory
Building forts in the woods
Sitting on my grandma's lap eating popcorn or getting in to trouble with my best friend Beth
Childhood Toy
Lego
Jump ropes
Children's Book
Matt Christopher books
Harold and the Purple Crown
City
Breckenridge
Washington D.C.
Classic Movie
Ben Hur
White Christmas
Color
Orange
Blue but I seem to own a lot of things in a teal shade
Day of Week
Wednesday
Sunday
Dessert
German Chocolate Cake
Key Lime Pie
Disney Movie
Hercules
Beauty and the Beast
Dream Car
2022 Subaru Forester Touring Wilderness
1960's Blue Mustang Convertible
Dream Job
Travel writer
Professional Gift Wrapper
Dream Vacation
Alaskan Cruise
I did a project in school on Wales I would love to go explore Wales and England
Family Activity
Breakfast or reading
Reading
Flower / Plant
Orchids
Peonies
Food
The food I haven't had yet
Chips and Salsa
Form of Exercise
Cycling
Boxing
Game
Ticket to Ride
Card Games
Hobby
Jigsaw Puzzles
I love baking but I also love to organize events and volunteer
Holiday
Thanksgiving
Toss up between Christmas and 4th of July
Holiday Song
O Come All Ye Faithful
Santa Baby
Holiday Tradition
Christmas lights in PJs on Christmas Eve
Driving around on Christmas Eve and looking at Christmas Lights
Ice Cream
Moose Tracks
It's seasonal and very specific peppermint ice cream. But it has to be white with red traditional color candy canes in it
Junk Food
Donuts
Chips and dip
Leisure Activity
Reading
Road Tripping or getting Coffee with Alex
Magazine
Outside
Guilty Pleasure People
Memory with a Child
Taking our friend's kids camping for the first time
The first time my best friend's kids gave me a nickname
Memory with Spouse
Road Tripping through 48 states
It's hard to pick just one. Probably one of our road trip adventures
Movie
The Princess Bride
Prestige
Movie Munchie
Milk Duds
Hot Tamales
Movie Quote
Buddy the Elf what's your favorite color
As you wish
Movie Type
Action Adventure
Drama or Musical
Musical
Les Miserables
SO MANY but top is probably Seven Brides for Seven Brothers
Musical Group
Red Hot Chili Peppers
Judah and the Lion but I'm a HUGE Taylor Swift fan
Olympic Event
Discus
Figure Skating
Personal Hero
Ben Green, mentor when I was a teenager
Jump rope coach
Play
Julius Caesar
Taming of the Shrew
Quality about my Spouse
Willingness to help and always do what's right
Alex's sense of adventure. He knows how to get me to try new things but does it in such a loving kind way
Quote
A fool sees not the same tree a wise man sees
Restaurant
Cafe Carambe
J Alexanders
Sandwich
Rueben
Club or Turkey and Swiss
Scripture
John 1:1 In the beginning was the Word, and the word was with God, and the word was God
Proverbs 3:5
Shopping Store
Moosejaw
Target
Song
Around the World
Masquerade- Phantom of the Opera
Sport to Play
Pickleball
Jump Rope
Sport to Watch
Football
Football
Sports Star
Patrick Mahomes
John Elway
Sports Team
Kansas City Royals
Denver Broncos
Subject in School
English Literature
History
Superhero
Captain America
Thor
Thing to Cook
Breakfast- Omelettes
Oatmeal chocolate chip cookies
Time of Day
6:00AM
Mornings
Tradition
Read to Kaitlyn before bed
Annual Cookie Party
TV Show
Brooklyn 99
Any crime drama but Criminal Minds tops the list
TV Show Character
Andy Dwyer
Pam from the Office
Type of Music
Alternative
Pop or alternative
Vacation Spot
Mountains
Museums
Get in Touch
Provide more information, so American Adoptions can connect you with this family.
---