1-800-ADOPTION
Thank you for viewing our profile
If you would like to learn more about us, please call 1-800-ADOPTION (2367846), fill out the form at the bottom of our on-line profile page, or email us at bp_information@americanadoptions.com.
To revisit our on-line profile page and view our profile video at American Adoptions, simply use your mobile phone to scan the QR code on the right. We are looking forward to hearing from you!
Cory & Deidre
We've always dreamed of having a big family but were unable to do so on our own. We are very excited at the opportunity to continue to grow our family through adoption again! We will provide unconditional love and support to any child that blesses our home. Thank you for taking the time to look through our profile. We will keep you in our thoughts and prayers during this process.
About Us
Job
Pharmacy Manager
Nursery Nurse
Education
Doctor of Pharmacy
Associate's Degree in Nursing
Relationship
Legally Married
Adoption in Our Lives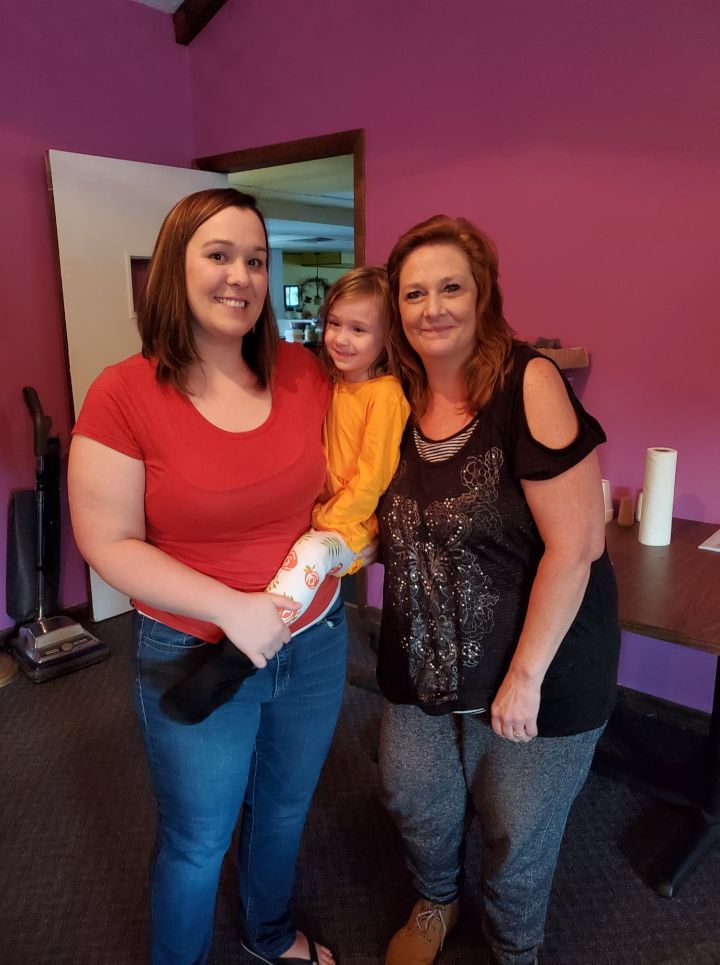 In August 2019, we decided to start our adoption journey. Then, out of the blue, a family member notified us of a grandmother (Carol) who was considering placing her 4-year-old granddaughter for adoption. This was the beginning of our journey to adopting our daughter, Naomie.
Our adoption story is one that was 100% God led. Naomie's biological mother unfortunately passed away when she was two and Carol was left to care for her alone. Upon meeting with Naomie and Carol, we discovered that Naomie's biological mother was also named Deidre (spelled exactly the same way). We later found out that Deidre cared for Naomie when she was a baby in the hospital's NICU.
Our first meeting with Naomie and Carol was magical. When we met Naomie, we realized she was bright, bubbly, full of laughter, and had an infectious smile. Naomie started talking with us and we knew she would fit right into our family. A year and a half later we finalized Naomie's adoption. Naomie still spends a few days a month with Carol and we are always communicating with her and keeping her up to date on what is going on in Naomie's life. We feel incredibly blessed to have Naomie in our lives and are very excited to be expanding our family again through adoption!
Our Leisure Time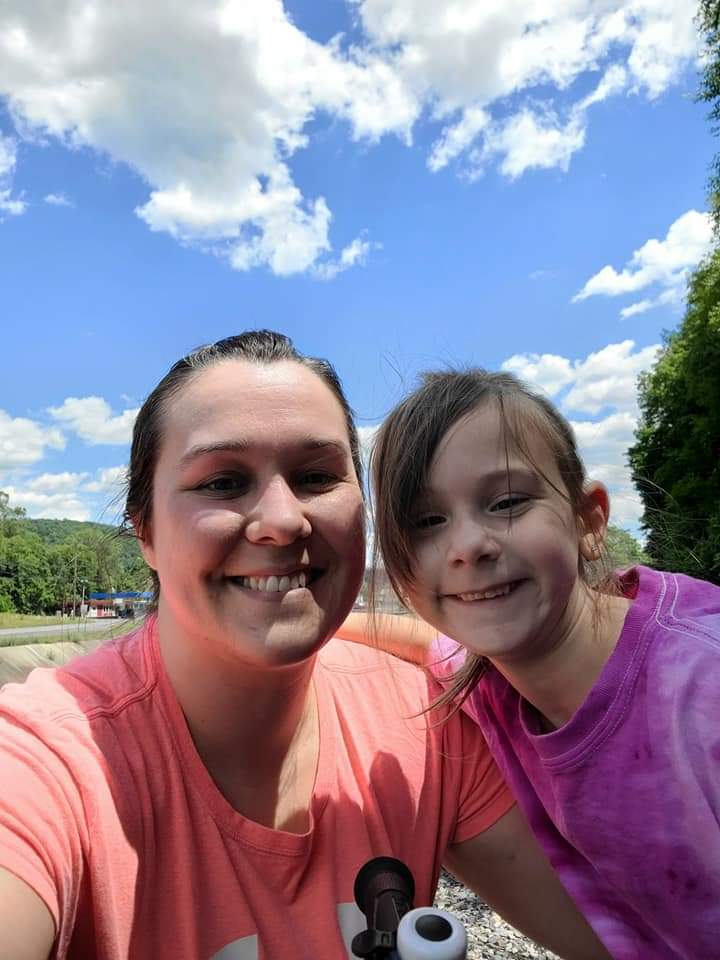 Our leisure time consists of family time. We enjoy having game night at Cory's parents' house, which can get competitive at times! We like to take day trips with family to the zoo, a park, to ride our bikes or to walk the dogs. In the spring we prep a small area in our back yard for a garden and grow many flowers and vegetables from seed for our friends and family to enjoy. In the summertime we rotate from pool to pool visiting with our cousins for fun-filled afternoons. Every summer we try to plan a vacation somewhere with our family; this year we went with Deidre's family to the beach. In the fall we always go camping with our family and friends. It's a tradition on these camping trips to carve pumpkins, tie-dye shirts, play corn hole tournament, sit at a camp fire and roast marshmallows, and explore together. In the winter we enjoy sledding, making snowmen, and skiing. After playing in the snow all day we come in and enjoy hot chocolate and watch a movie together. We recently have enjoyed riding the local scenic railroad, and explore the many local playgrounds with our siblings and their kids. We look forward to adding a new bundle of joy to our many activities.
Our Pups, Yukon & Aurora
Yukon and Aurora are more than just pets—they are family members. Yukon is an 8 year old Alaskan Malamute and Aurora is a 6 year old Siberian Husky. They have been in our lives through all our ups and downs of infertility and they were always there to put a smile on our faces when we were having a bad day. It is nice to know that when we come home we will have a welcoming committee waging their tails and giving us kisses. They have helped to teach Naomie the importance of responsibility of taking care of something. She fills their bowls in the morning, picks up their toys and lets them out to go potty. They are always excited to go on rides and love to spend snuggle time together. Our dogs have been true companions for us, always there when we need them most.
Photos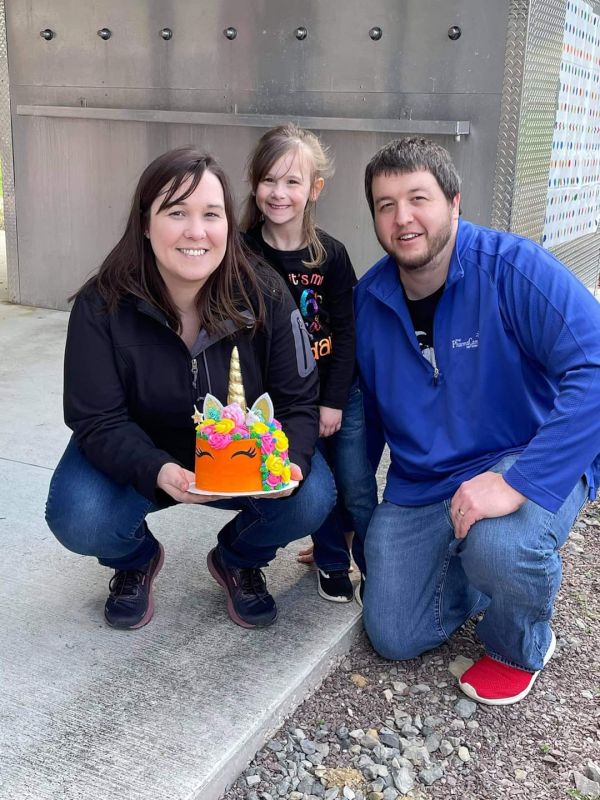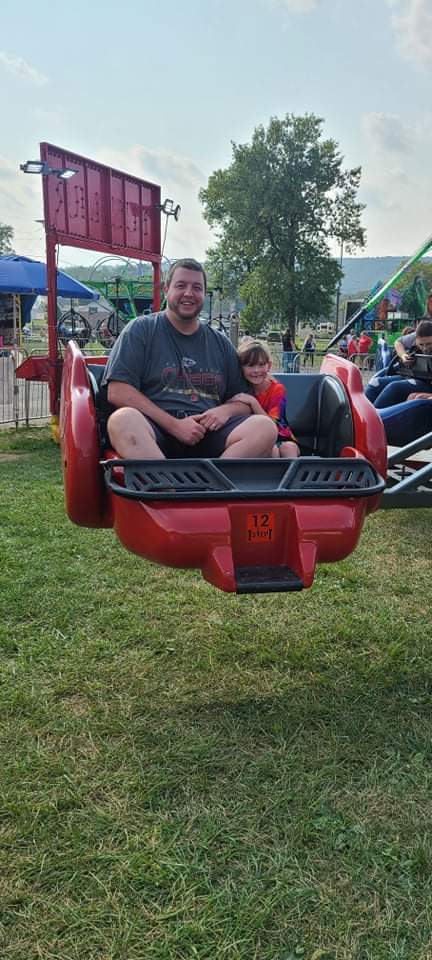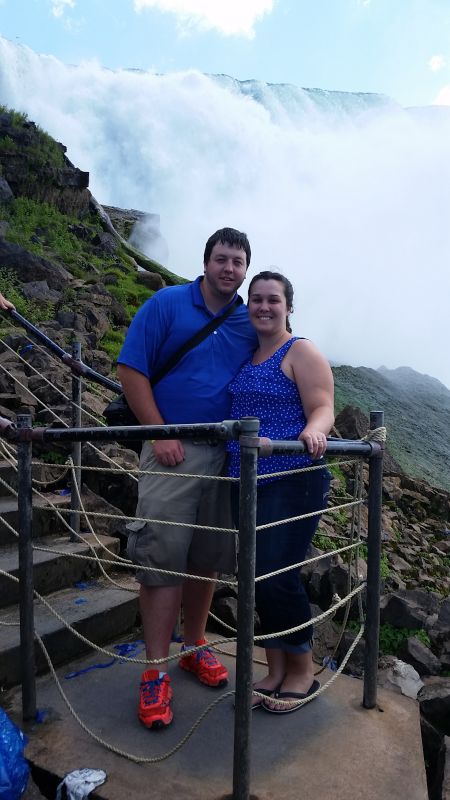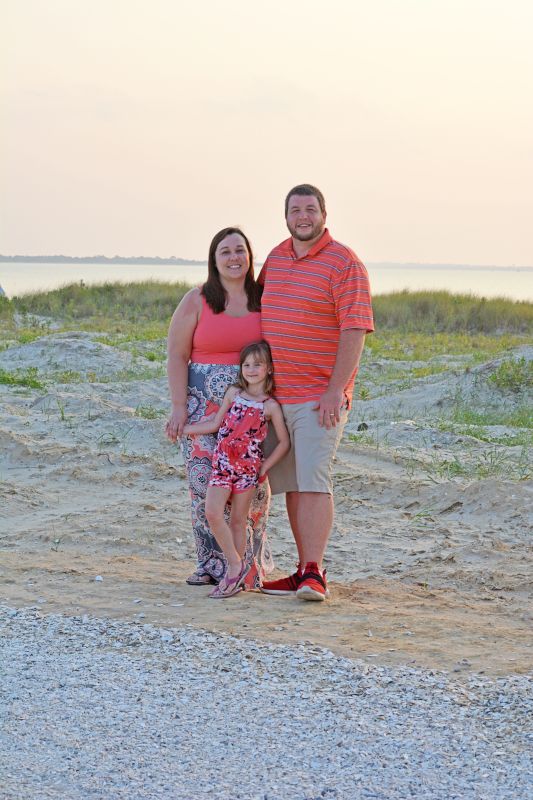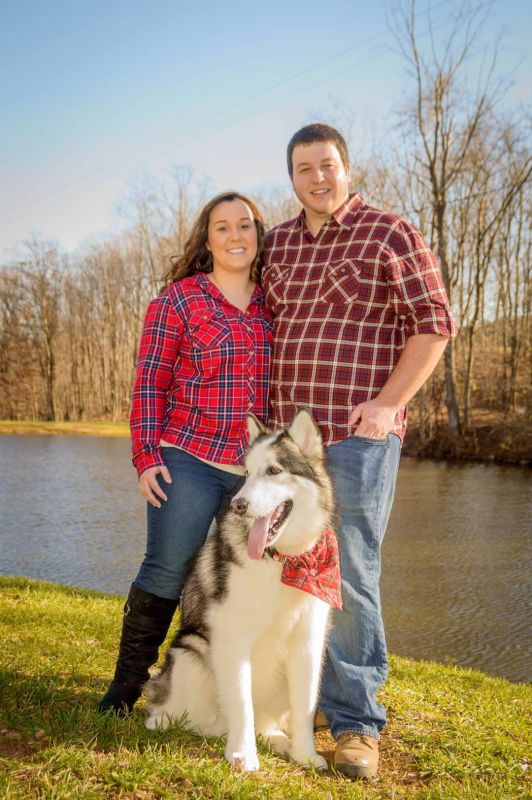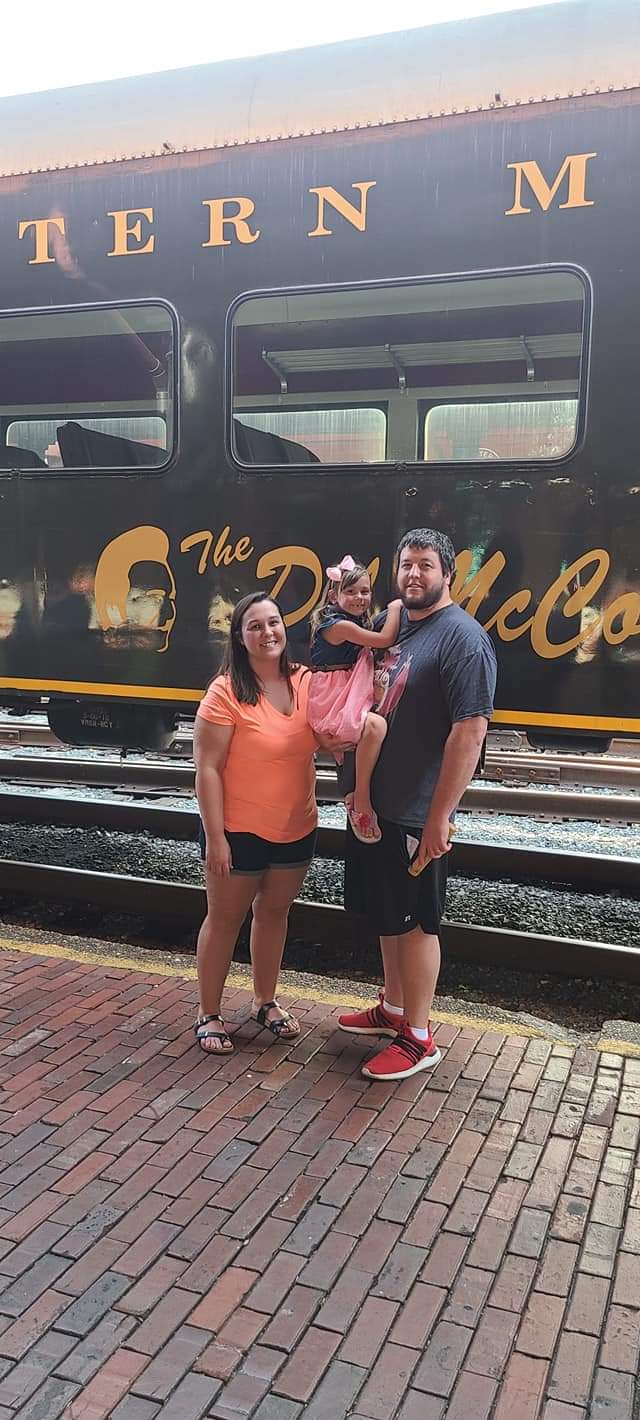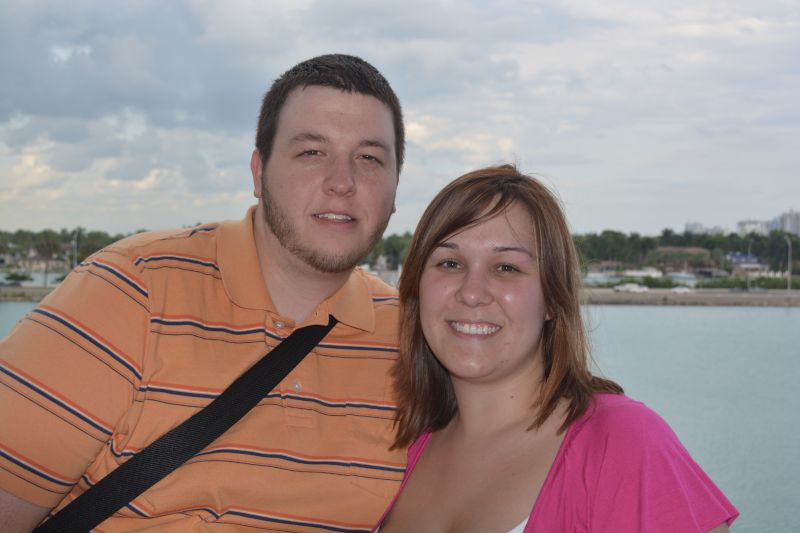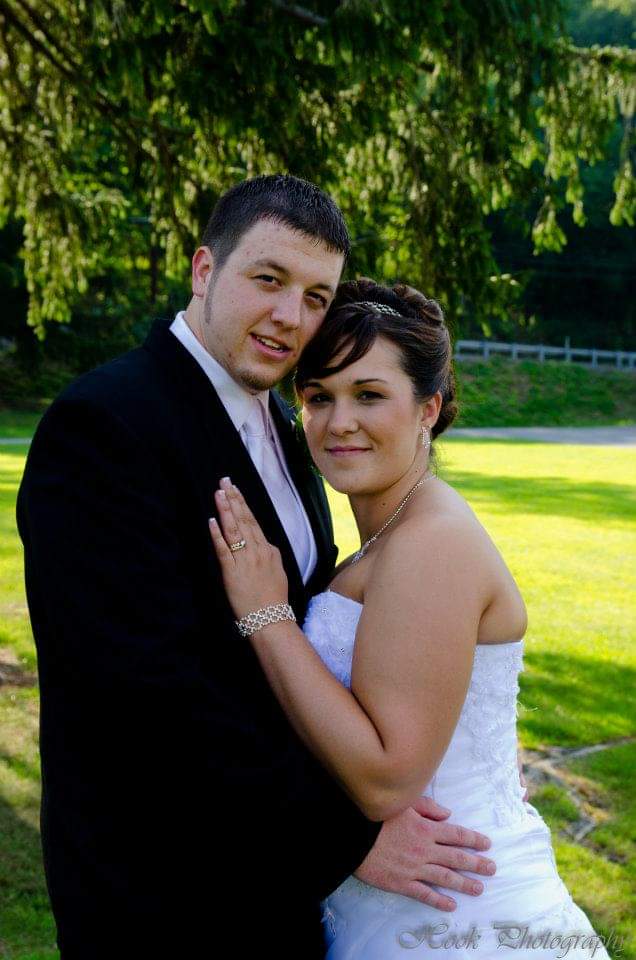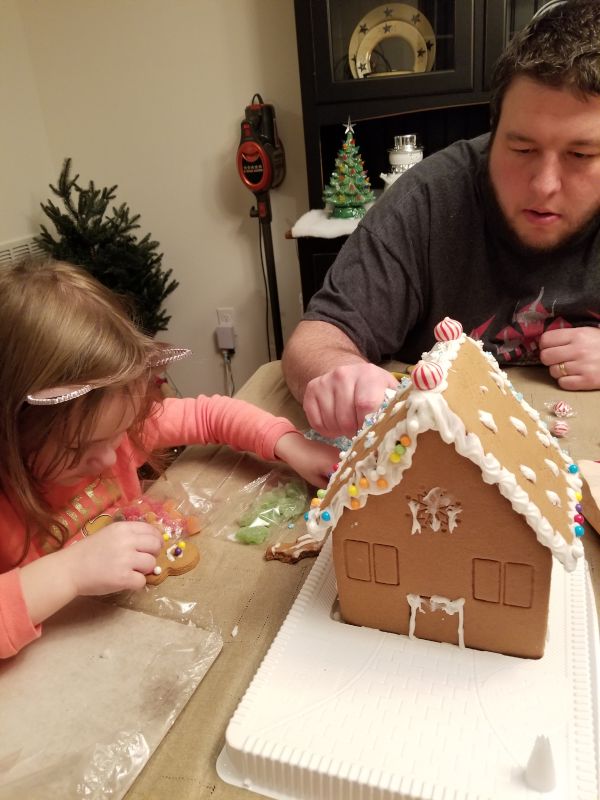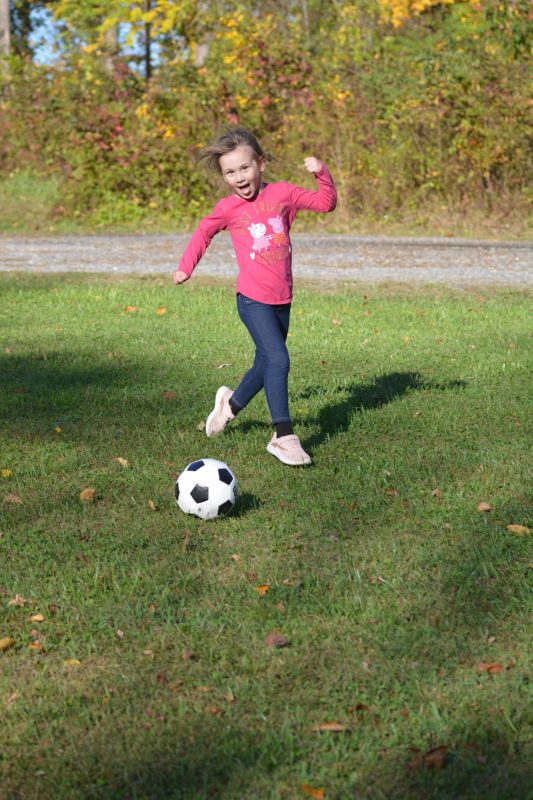 ×
1 / 12
2 / 12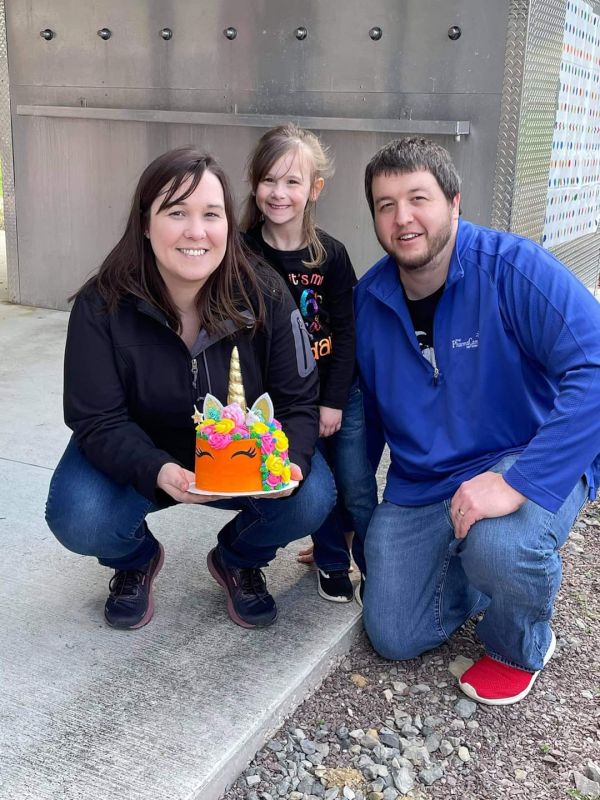 3 / 12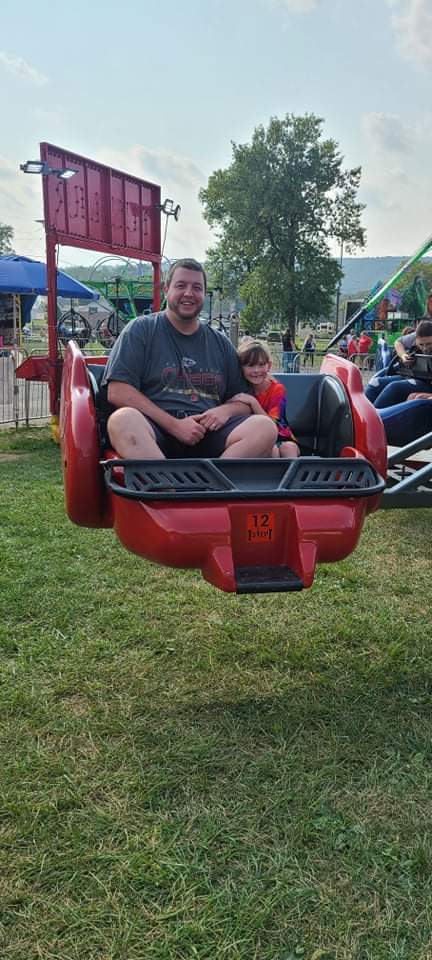 4 / 12
5 / 12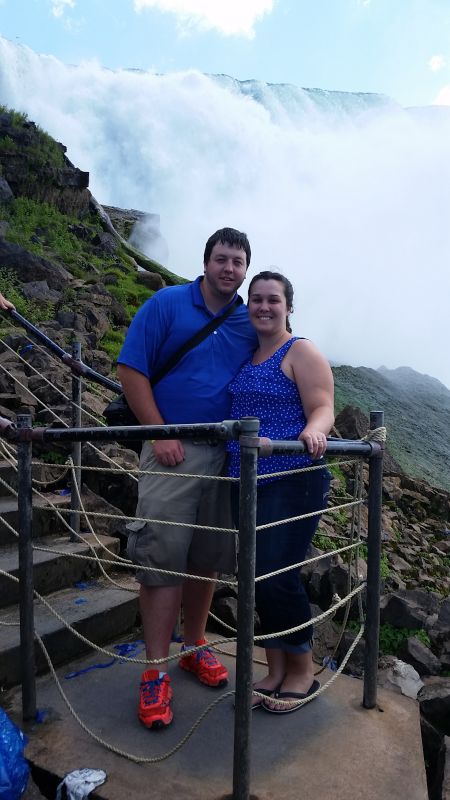 6 / 12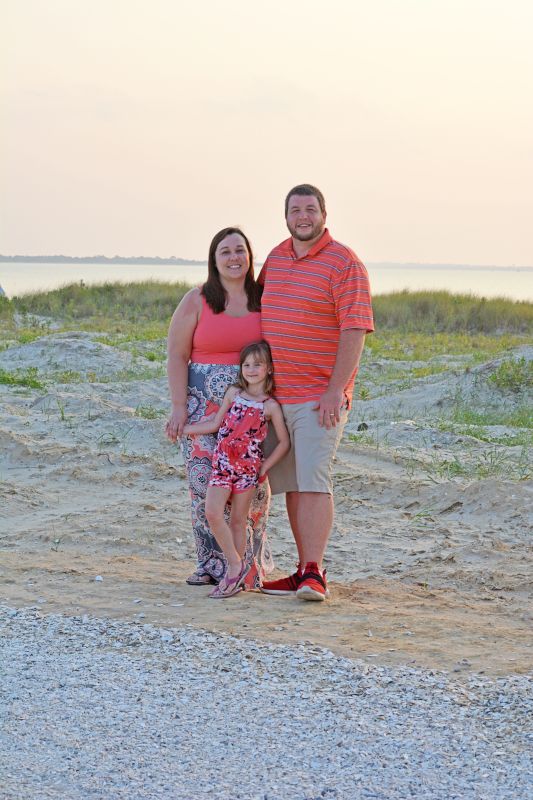 7 / 12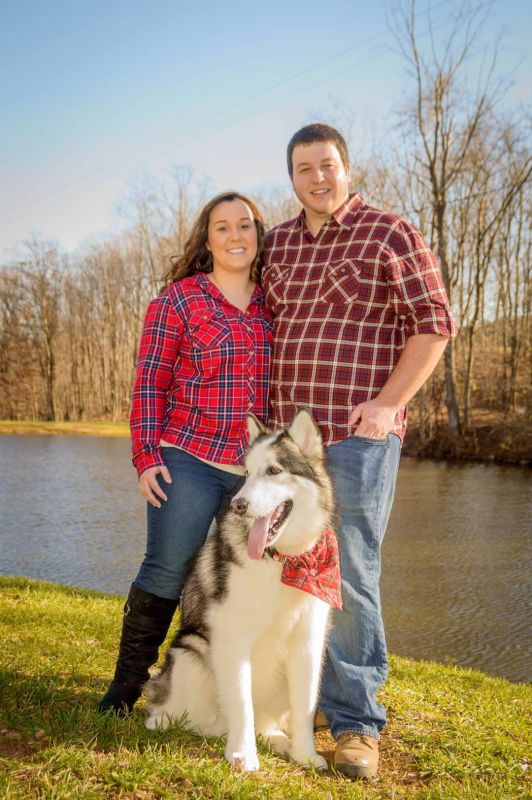 8 / 12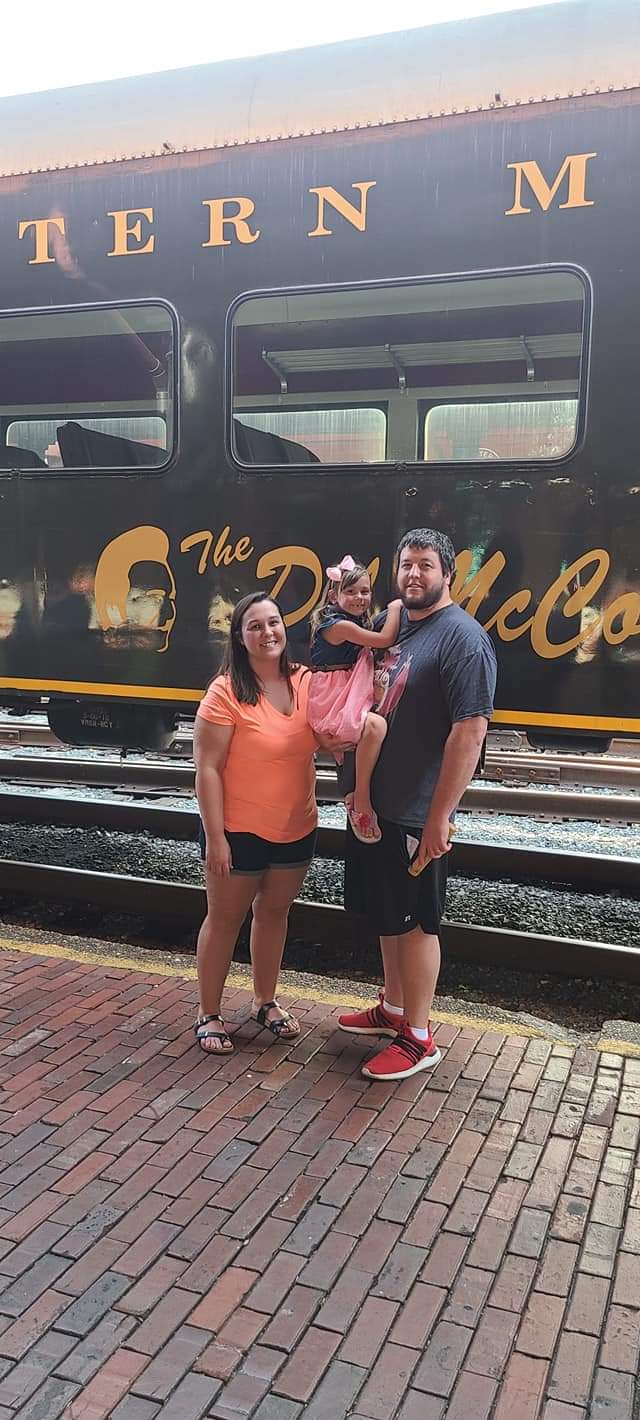 9 / 12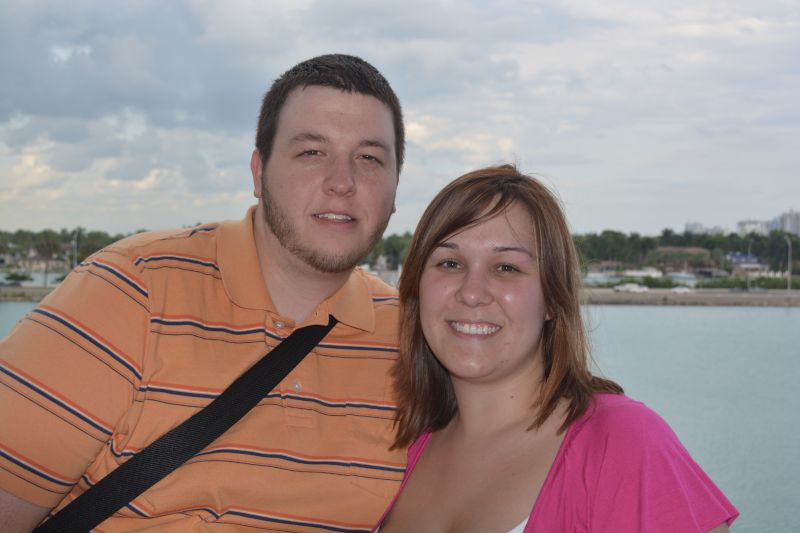 10 / 12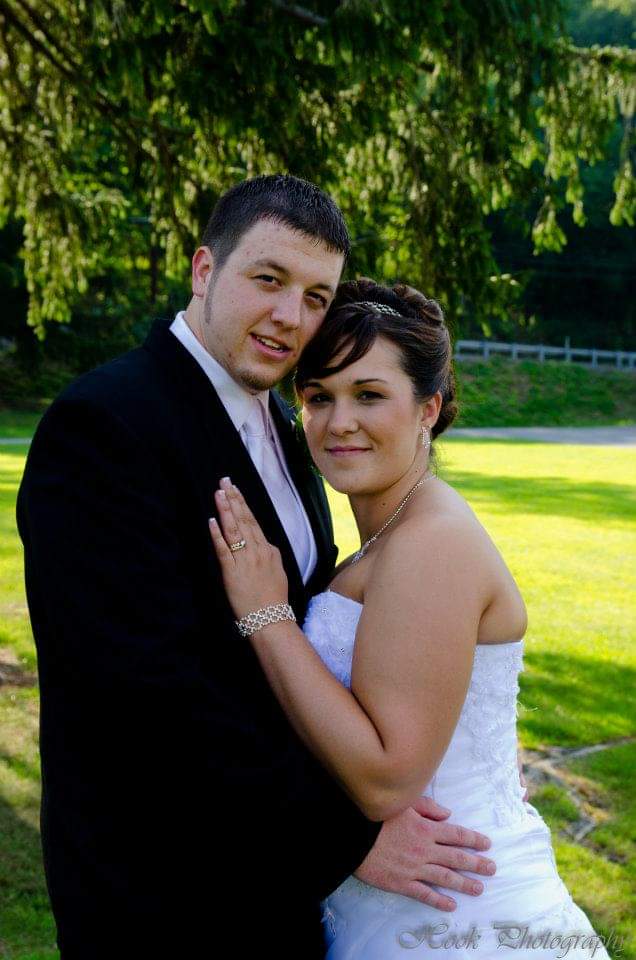 11 / 12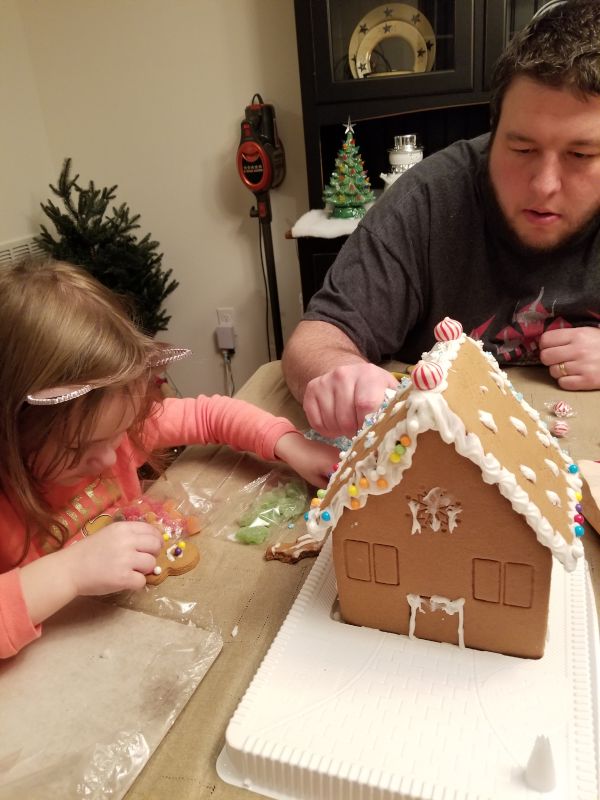 12 / 12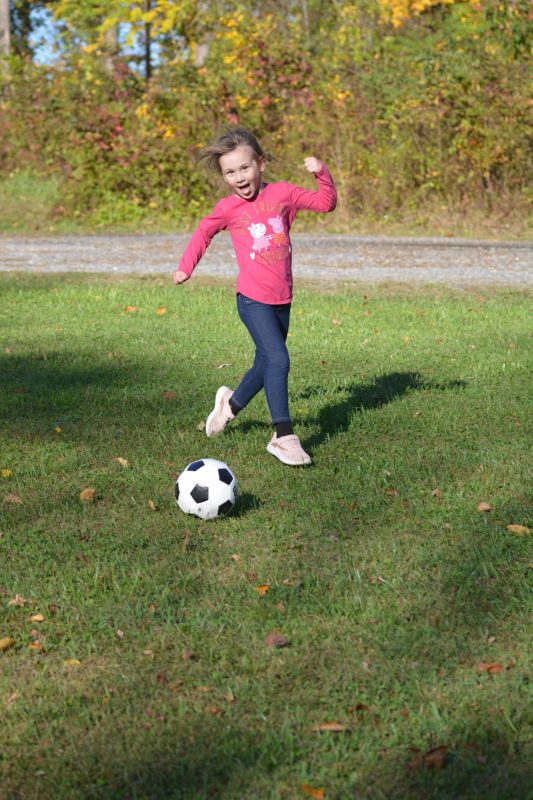 ❮
❯
Our House and Neighborhood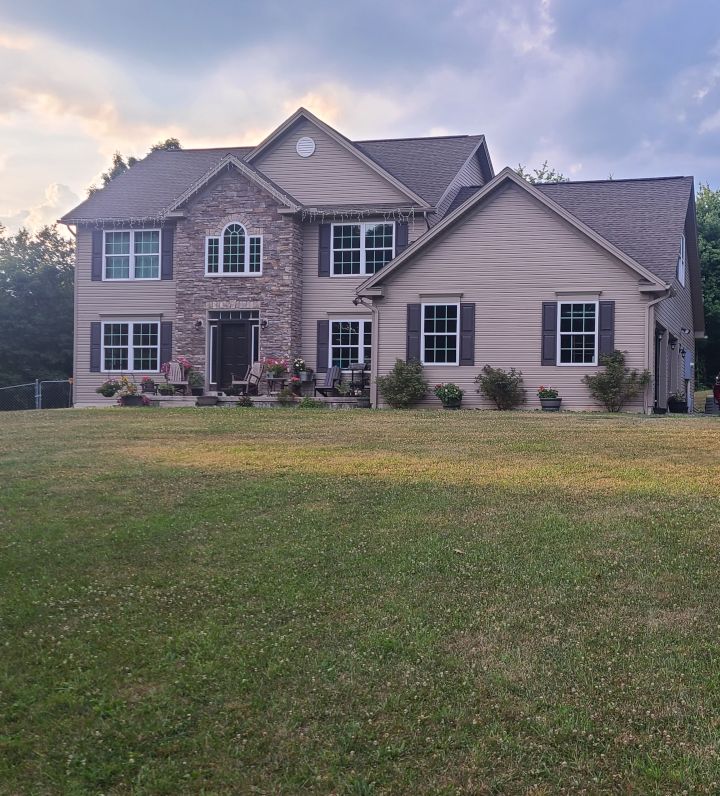 We built our home in 2014. It's a four-bedroom home with an open floorplan built on six acres of land. We have a large fenced-in backyard with a playground and a large deck for summer holiday gatherings.
We live in a rural area in Southern Pennsylvania backed by the forest, mountains, and farms allowing for lots of exploration and adventure. Our community is small and safe. Everyone literally knows each other! Between our families there are three pools that we visit regularly in the summer months. There are three large playgrounds in close proximity to our house that we play on frequently. We have three large state parks within a 30-minute drive of our home that allow us to participate in various outdoor activities like bike riding, picnics, kayaking, swimming, skiing, and hiking/walking our dogs.
Our Extended Families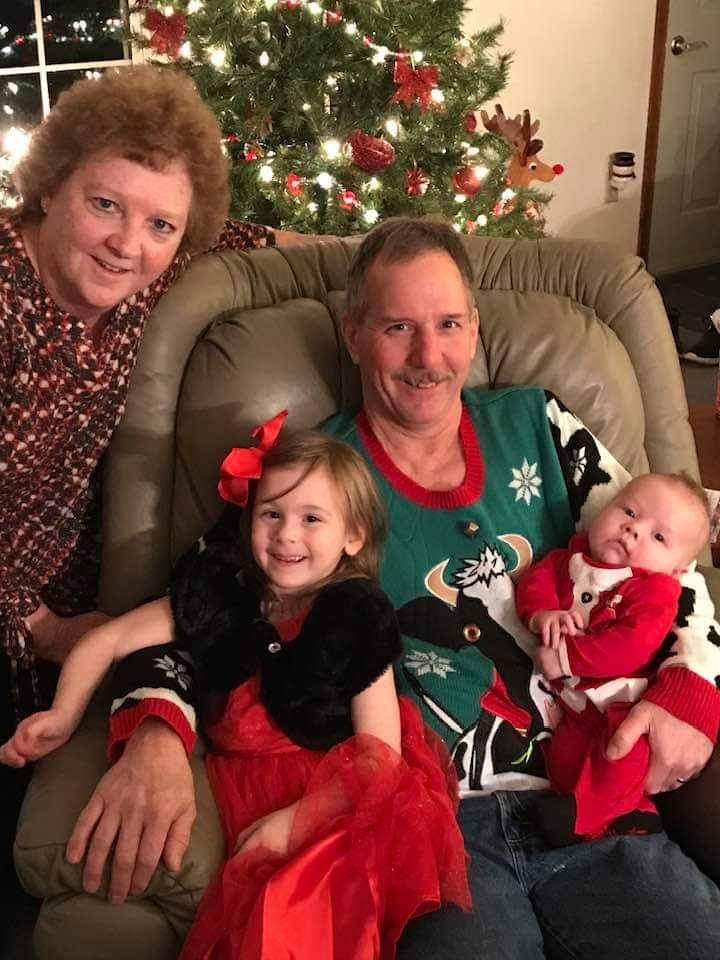 Both our immediate families, including parents, siblings, and grandparents, all live within a 10-minute drive. We have a very tight-knit family and they are all very excited to welcome a new addition to the family.
Cory's mom is a stay-at-home grandma and she watches the kids when needed. His dad works at our family owned restaurant. Cory has a younger brother who is married with a son and he also has a younger sister.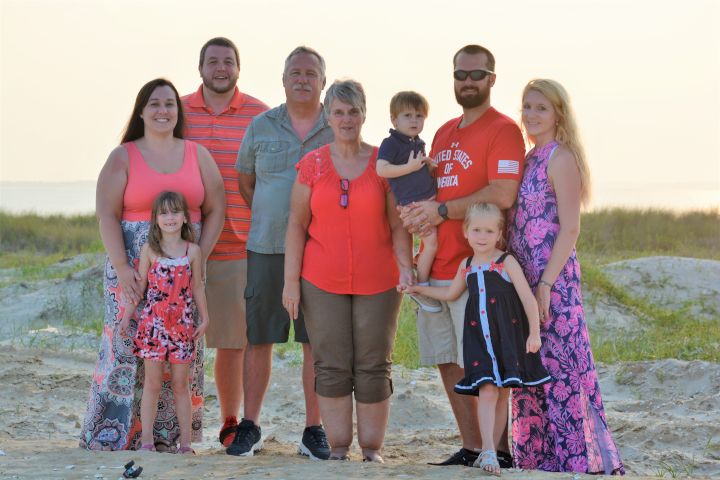 Deidre's mom works in accounts payable at a trucking company that is owned by a family member. This allows her a lot of flexibility in her work schedule if needed. Her dad works for the state. Deidre has a younger brother who is married with two kids.
With everyone living so close, family time is a huge part or our lives. It's one of our core values. We have picnics throughout the year, celebrate birthdays together, and always have large holiday celebrations. Recently we have tried to make a point of having dinner/game night every other Sunday at Cory's parents' house and or hit up a playground with our niece and nephews for the day. We also take family vacations together too, with the beach being a favorite destination.
From Us to You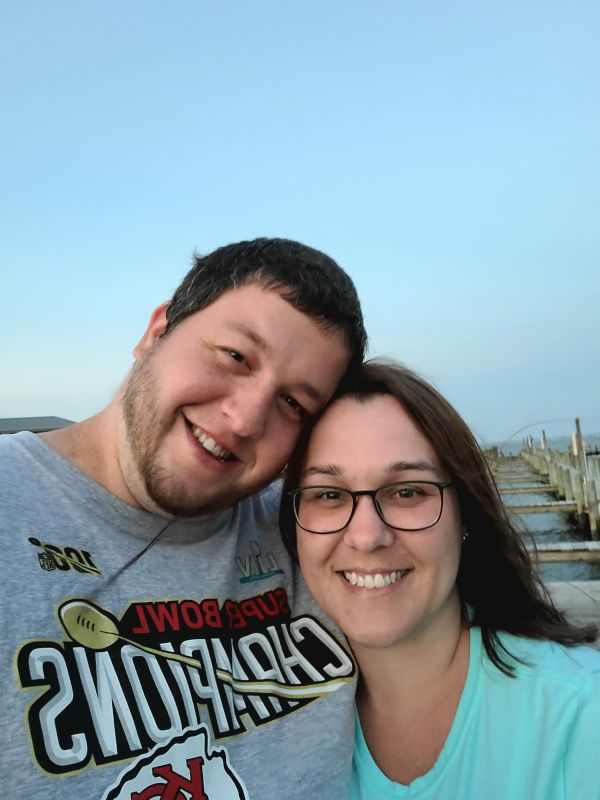 Thank you for taking the time to read through and learn about our family. We appreciate your consideration of us and know that the journey you are on is difficult. We hope that after reading about us it has helped to ease your worry as we promise to love your child unconditionally and provide a stable, supportive, and nurturing home.
We met each other working at Cory's family's restaurant and before long we started dating in 2007. We managed a long distance relationship while Cory was in pharmacy school and got married the summer of 2012. Discussions arose early on about having a big family with two or three children in mind. Soon after we started working on building our forever home close to our family. After our home was built we started our journey of trying to have children of our own; to start filling up the empty bedrooms.
After five years of trying and multiple failed IVFs, we realized that having biological children wasn't in the cards for us. After the failed attempts we did a lot of soul searching which brought us closer together. After our time of reflection we realized that it didn't matter if the child was biological, the important part, to us, was that we wanted to be parents and love and care for a child. It was then that God's plan started to unfold. We were a couple meant to adopt!
Our first piece of our family was completed when Naomie officially got her last name changed to ours. What a blessing she has been to our family, filling our hearts with so much joy. Naomie is bright, bubbly, full of laughter, and has an infectious smile. We are looking forward to seeing how Naomie will be as a big sister. Both of us have siblings and believe there is great value in the gift of having a brother or sister, a lifelong companion. We believe that Naomie and this child will share an unbreakable bond, giving a child someone to play with, learn from and look up too; while also benefiting from the fact that they are both adopted.
We will share with you your child's growth and experiences through photos and emails. Adoption is something that is discussed on a daily basis at our home already and will not change once another child is added to our family. Your child will know how much you love them and how hard the decision was for you. From our perspective, you have made a courageous decision and will always be reflected positively to your child.
Our families are very excited for the future knowing there are many new adventures waiting for us. Our families are both very close knit and we have built our lives around this strong foundation in family. They have always been very supportive of us, through infertility, the adoption of Naomie, and our continued pursuit to adopt again. Our families are very involved in our day to day lives and will spend great amounts of time with our children teaching them the values that we believe in.
Thank you again for considering us as potential parents for your child and allowing us to share a little bit about us with you. We can't imagine how difficult a decision this must be for you. Through this journey we will keep you in our thoughts and prayers. Please know that your child will be loved to infinity and beyond. That we will do everything in our power to protect and raise your child to the best of our ability. And lastly, we will provide the opportunity for your child to have lasting family memories filled with adventures, trips, games, outdoor activities, and so much more.
Cory & Deidre
Favorites
Actor
Adam Sandler
Ryan Reynolds
Actress
Emma Watson
Sandra Bullock
Author
J. R. R. Tolkien
J. K. Rowling
Book
Hunger Games
Harry Potter
Candy Bar
Reese's Fast Break
Butterfinger
Childhood Memory
Skiing with my Dad
Exploring Alaska with Family
Childhood Toy
Nintendo
Barbies
Children's Book
Bible Stories
Love you forever by Robert Munsch
City
Erie
North Pole, Alaska
Classic Movie
Star Wars Return of the Jedi
Frosty
Dessert
Homemade Raspberry Pie
Homemade Raspberry Pie
Disney Movie
Aladdin
Beauty and the Beast
Dream Job
Owning Greenhouse/Flower Shop
NICU Nurse
Dream Vacation
Cayman Islands
Travel the 50 States
Family Activity
Camping
Swimming
Flower / Plant
Rose
Gerber Daisy
Form of Exercise
Jogging
Walking
Hobby
Gardening
Creative Projects
Holiday
Thanksgiving
Christmas
Holiday Song
Mary did you know
O Holy Night
Holiday Tradition
Decorating Christmas tree
Putting up Christmas Tree
Ice Cream
Chocolate
Vanilla
Leisure Activity
Video Games
Growing Flowers
Magazine
Pharmacist Today
None
Memory with a Child
Watching Naomie learn to swim
Taking Naomie to Beach
Memory with Spouse
Trip to Hawaii
Trip to Hawaii
Movie
Inception
Harry Potter
Movie Munchie
Popcorn
Popcorn
Movie Quote
My mama always said life was like a box of chocolates. You never know what you're gonna get
Happiness can be found, even in the darkest of times if one only remembers to turn on the light
Musical
Greatest Showman
Greatest Showman
Musical Group
Linkin Park
Blake Shelton
Nursery Rhyme
Row, Row, Row your Boat
Twinkle Twinkle Little Star
Olympic Event
Downhill Skiing
Figure Skating
Personal Hero
Father
My Parents
Quality about my Spouse
Creative
Caring
Quote
Whoever is happy will make others happy too. -Anne Frank
Restaurant
Olive Garden
Olive Garden
Sandwich
Peanut Butter and Jelly
Italian
Scripture
Proverbs 3 5-6:Trust in the LORD with all your heart and lean not on your own understanding; in all your ways submit to him, and he will make your paths straight.
Isaiah 41:10 Fear not, for I am with you; be not dismayed, for I am your God. I will strengthen you, yes, I will help you, I will uphold you with my righteous right hand.
Shopping Store
Sam's Club
Hobby Lobby
Song
Feel Invincible - Skillet
Amazing Grace
Sport to Play
Tennis
Softball
Sports Star
Patrick Mahomes II
Sports Team
Kansas City Chiefs
Subject in School
Science
Math
Superhero
Green Lantern
Captain American
Thing to Cook
Steak
Stromboli
Time of Day
Late Night
Evenings
Tradition
Family Summer Vacation
Family Vacations
TV Show
Home Improvement
Full House
TV Show Character
Tim Taylor (Tim Allen)
Vacation Spot
Myrtle Beach
Any Beach
Video Game
Destiny 2
Super Mario Brothers
Get in Touch
Provide more information, so American Adoptions can connect you with this family.
---