1-800-ADOPTION
Thank you for viewing our profile
If you would like to learn more about us, please call 1-800-ADOPTION (2367846), fill out the form at the bottom of our on-line profile page, or email us at bp_information@americanadoptions.com.
To revisit our on-line profile page and view our profile video at American Adoptions, simply use your mobile phone to scan the QR code on the right. We are looking forward to hearing from you!
Jacob & Jenna
Hi! We are Jacob and Jenna (and Levi and Abigail). We're a loving, fun family of four hoping to grow our family through adoption. We know you must have a lot to consider as you decide what is best for you and your child. We have so much love to give and want to provide the greatest life possible. Thank you for taking the time to learn more about us as potential parents for your child.
About Us
Job
University Engineering Instructor
Stay-at-Home Mom
Education
Master's Degree in Civil Engineering
Bachelor's Degrees in Nursing & Psychology
Relationship
Legally Married
What It Means to Us to Be Parents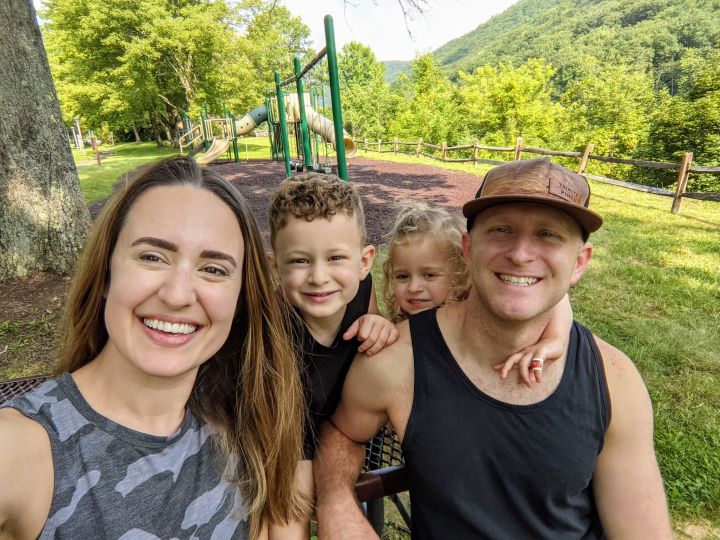 Over the last six years of being parents, we have grown so much. Everyday we learn more about how to best support our kids as they become the humans they were created to be. We love being parents to our two children but we feel like our family isn't finished. After our very difficult pregnancies and miscarriage we chose to pursue adoption.
We want to provide our kids with the best life possible. We encourage them to dream and actively help them fulfill those dreams. We enjoy seeing the world through their eyes and try to join in their wonder in everything. We love doing anything with our kids and adapt our activities to whatever age they are. Right now that looks like reading to them every day, playing make-believe and doing sports together. We experience the world together by hiking mountains, going to sporting events and concerts, and traveling to fun places.
Most importantly as parents we want to raise our kids to become brave and loving humans. We value letting them explore and give them a secure place where they know they are always supported. We want our kids to know they are always okay to share their feelings and are accepted no matter what those feelings are. We help each other when we make mistakes and experience the joy that comes with second chances. Most of all, we want our children to know every day they are loved.
Qualities We Love, Admire and Respect in Each Other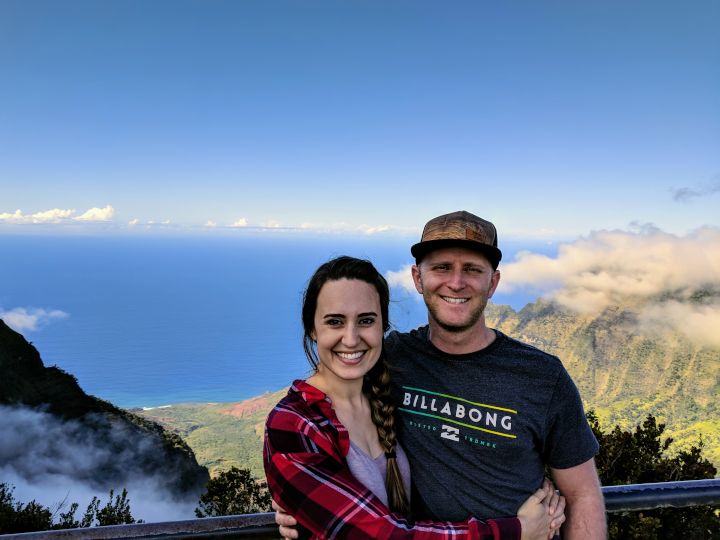 Jacob About Jenna: Ever since I met Jenna in high school, she's been the most genuine, creative, and committed person I have ever met. She is warm and friendly and can make a connection with just about anyone. She welcomes people into her life with empathy and authenticity. As a friend, she loves selflessly and is always looking out for the needs of other people. Jenna lives her life with great purpose and vitality. No matter what life brings, I know she is always determined to become healthier and wiser and keep growing from it.
Jenna is also very artistic and has a way of making everything she touches more beautiful and come to life. With her creativity she makes our home a place where everyone loves to be. Jenna loves kids and has a way of interacting with them that leaves everyone in admiration. She teaches our kids everywhere we go, taking the time to involve them in whatever she's doing. Every day she wakes up and puts her best foot forward to love me and our children well. I am blessed beyond words to have Jenna as my life partner and best friend.
Jenna About Jacob: Jacob is an enthusiastic father, incredible husband, and loving friend. He loves being around kids and being a father has always been his life's dream. In his career choices he always keeps his family #1. He makes time to drop the kids off to school and be involved in their sports. I'm not sure how he does it, but he comes in the door from work every day and greets us with genuine happiness and excitement.
Jacob has a sense of humor and laugh that can entertain a whole room. He is also wise and approachable, the person his friends go to for advice and encouragement. He is a gifted leader and communicator. Whether knocking out every household chore or making big life decisions, he has a gift for breaking down problems into manageable parts and seeing it through to completion. He's the best and I'm honored to do life alongside him!
Cultural Diversity
We look forward to becoming an adoptive family that respects and honors every part of our child's story, including race and culture. We recognize that being parents to a child from a different culture would require intentional parenting. This would include initiating honest conversations about race, racism, and culture, pursuing relationships and role models of our child's race and cultural heritage, and being lifelong learners. We are grateful to already have a diverse community of friends who are willing and excited to support us and help us learn.
We wholeheartedly welcome the value and unique experience of a transracial adoption. Regardless of how our family looks, we want to be people who pursue peace and justice. We want to always listen, learn, and grow as we pursue relationships with people who have different experiences in life.
Photos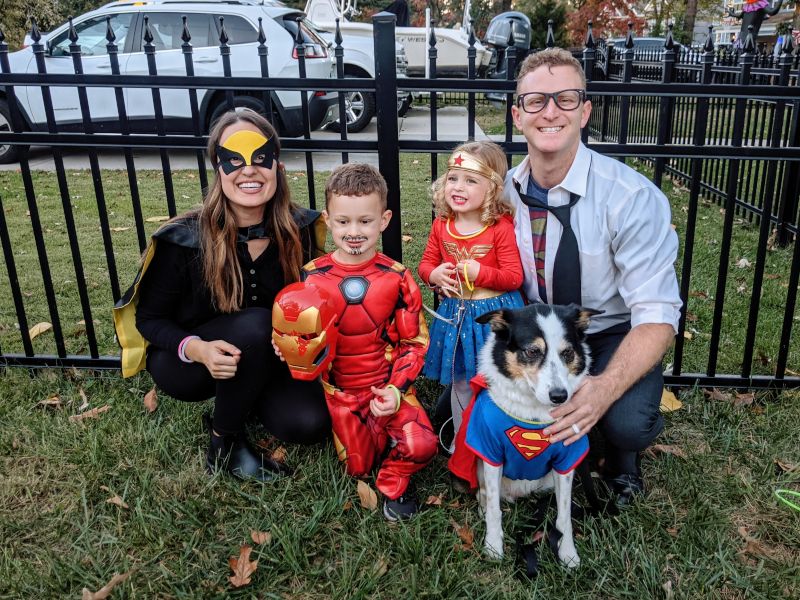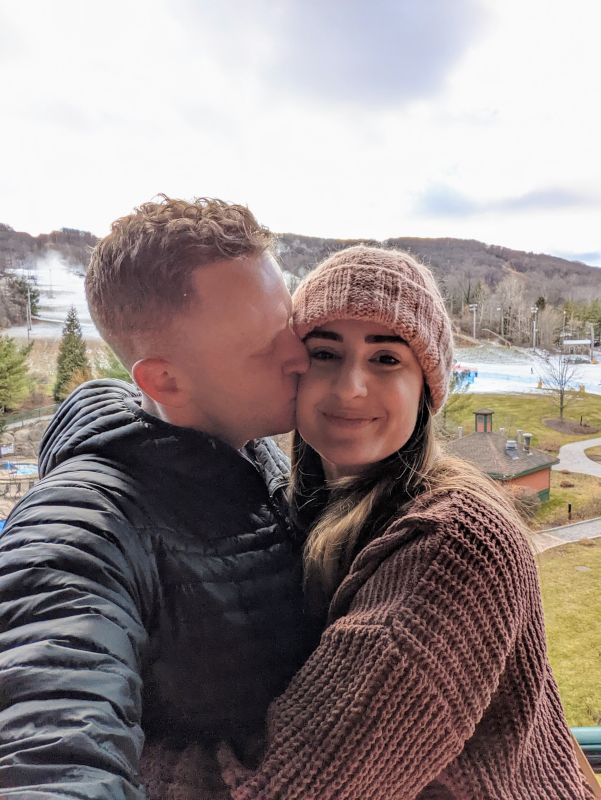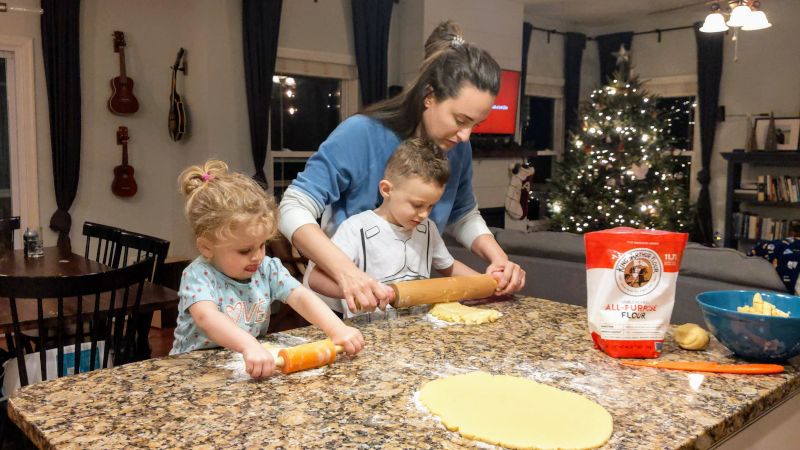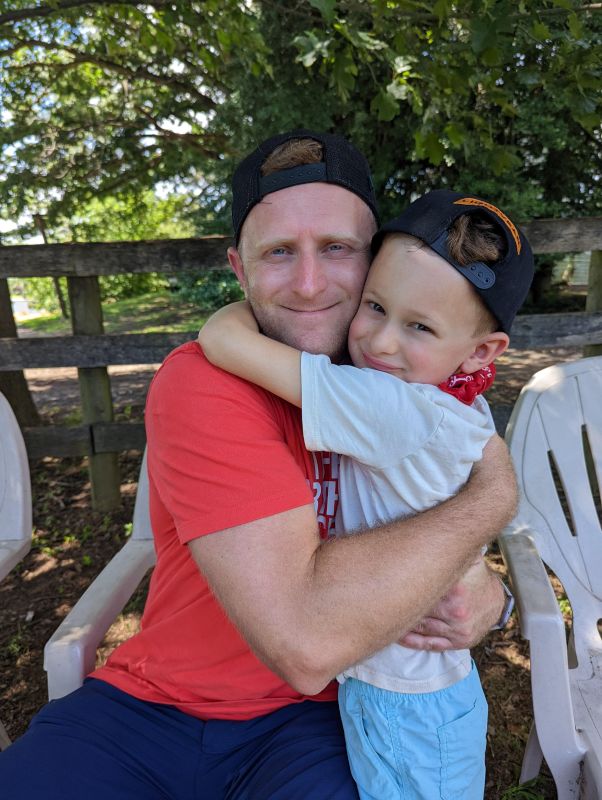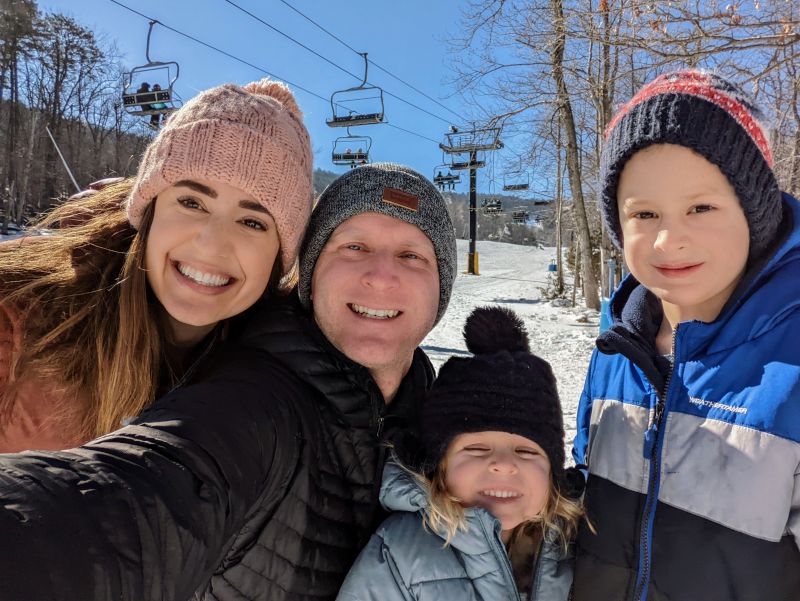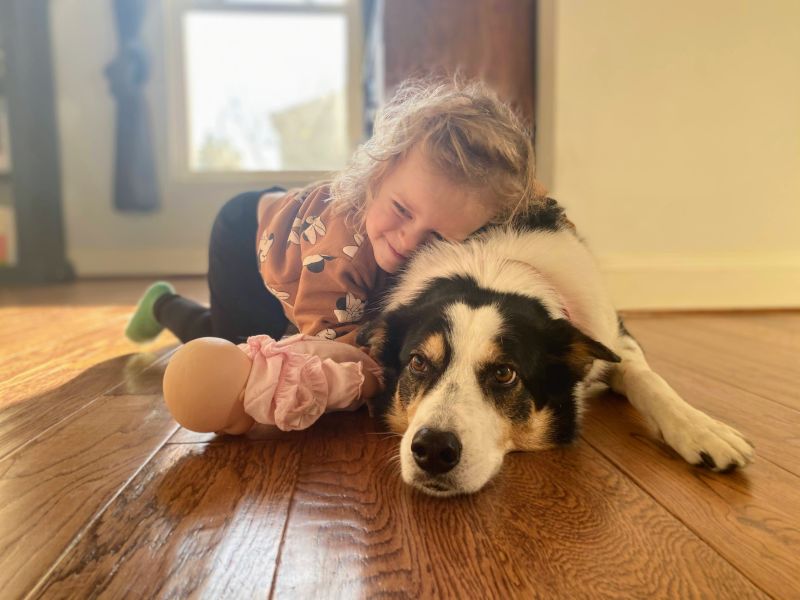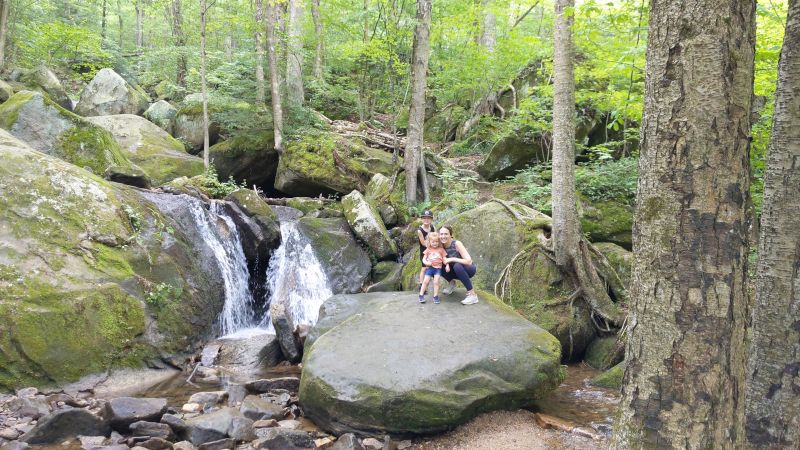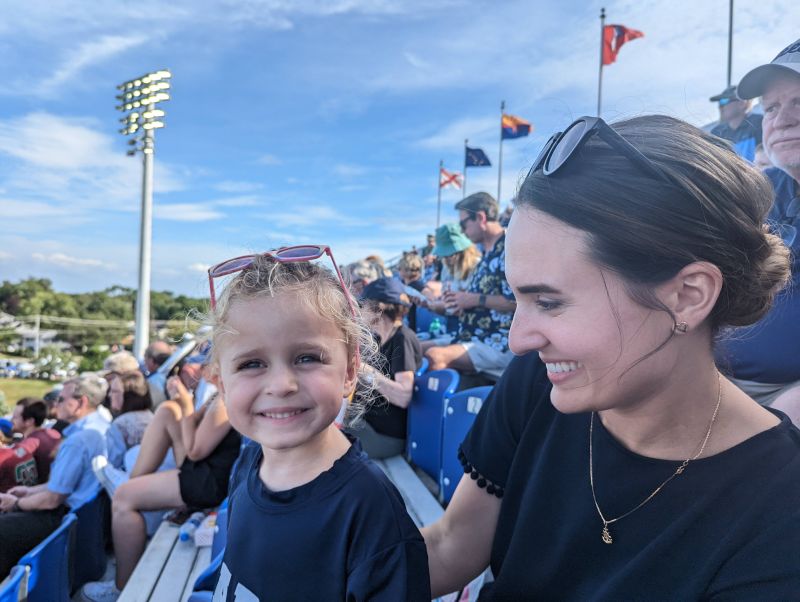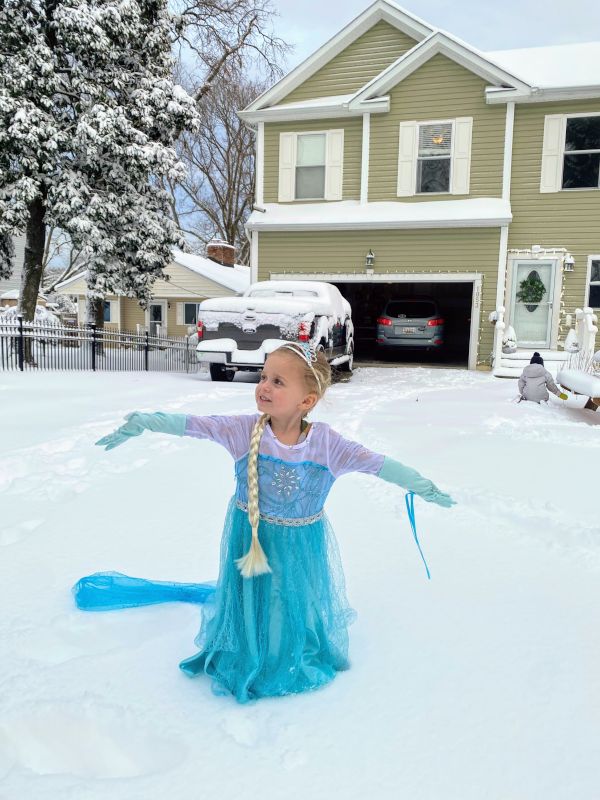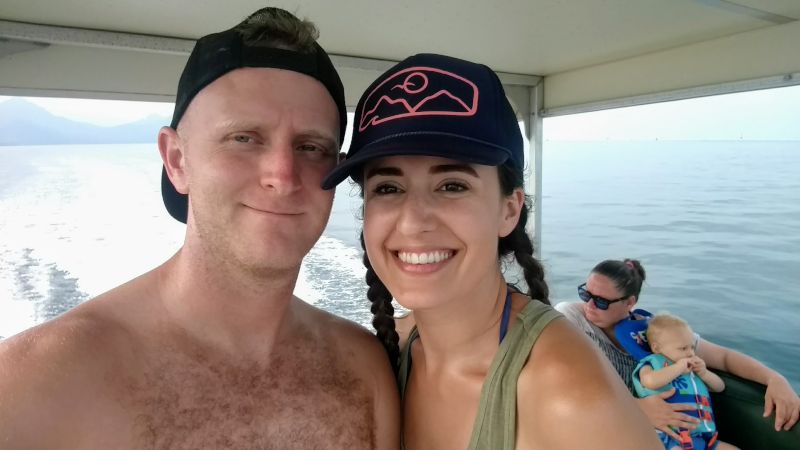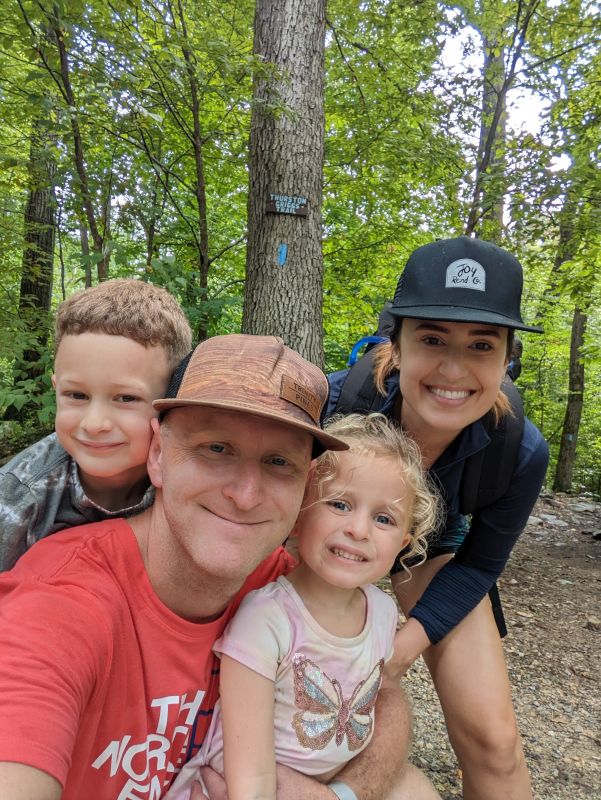 ×
1 / 12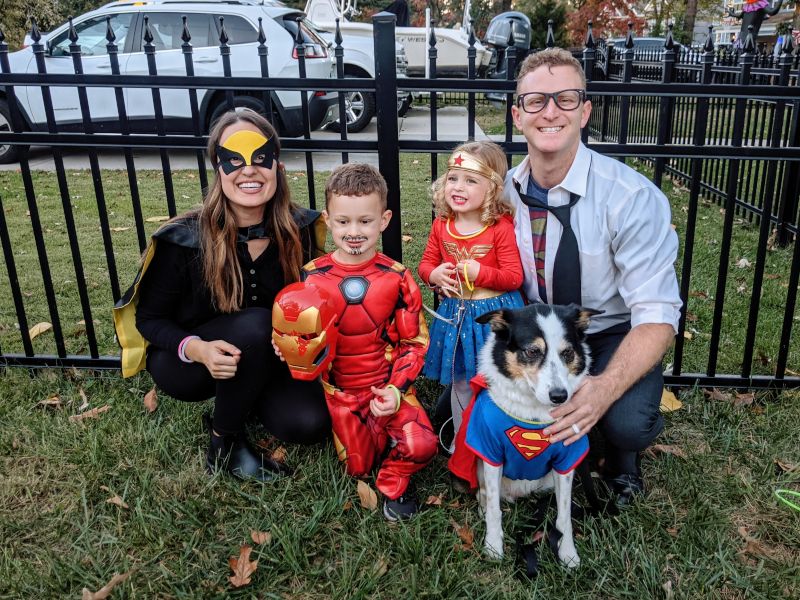 2 / 12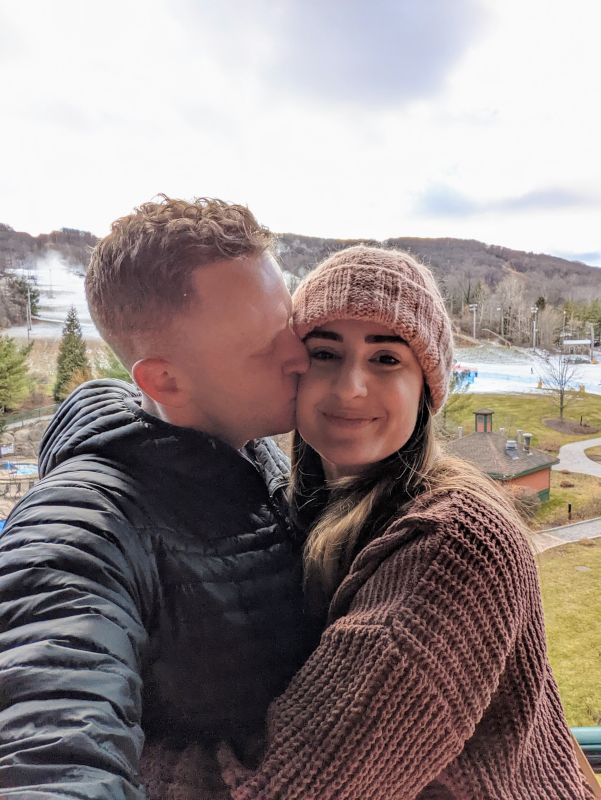 3 / 12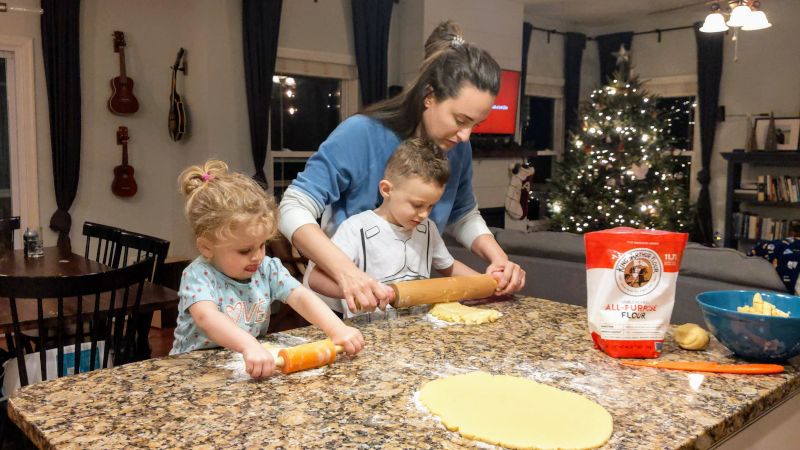 4 / 12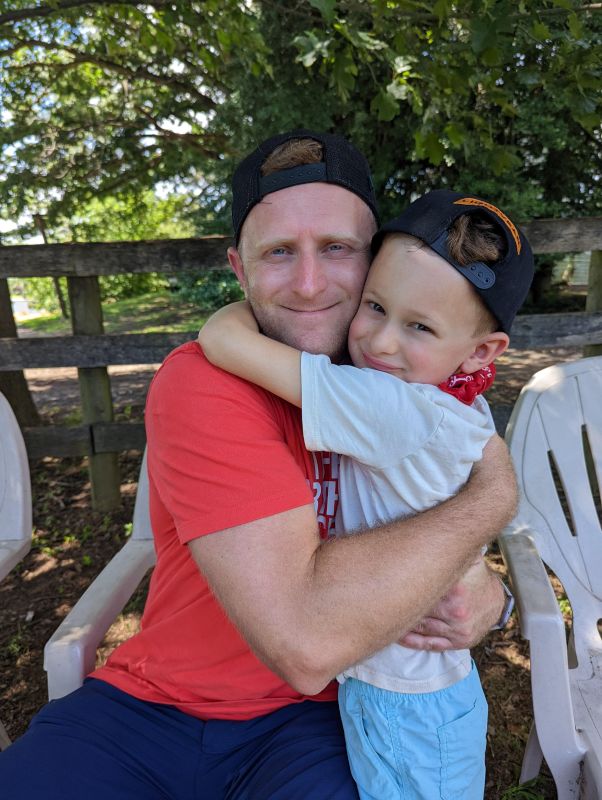 5 / 12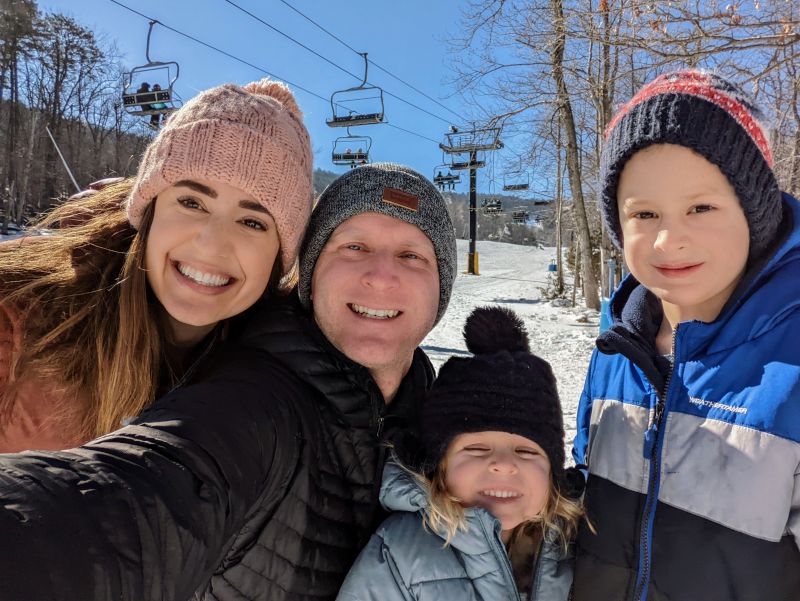 6 / 12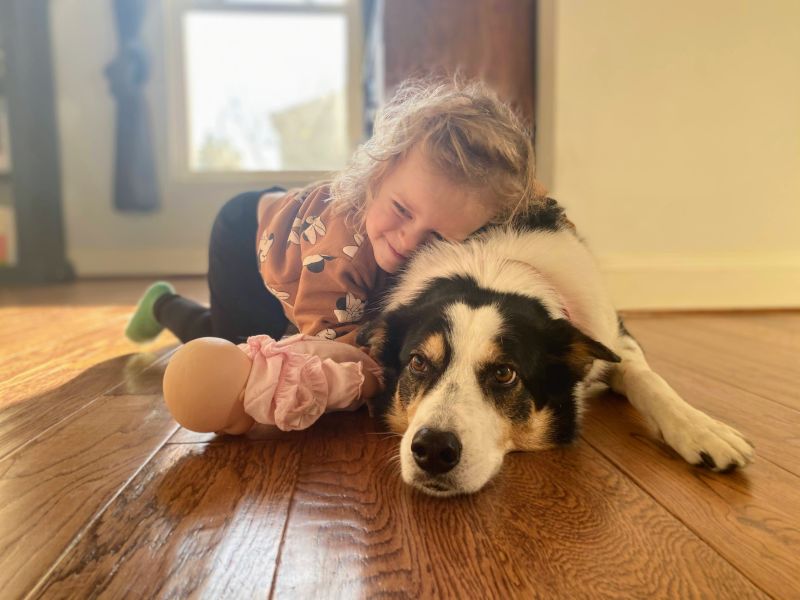 7 / 12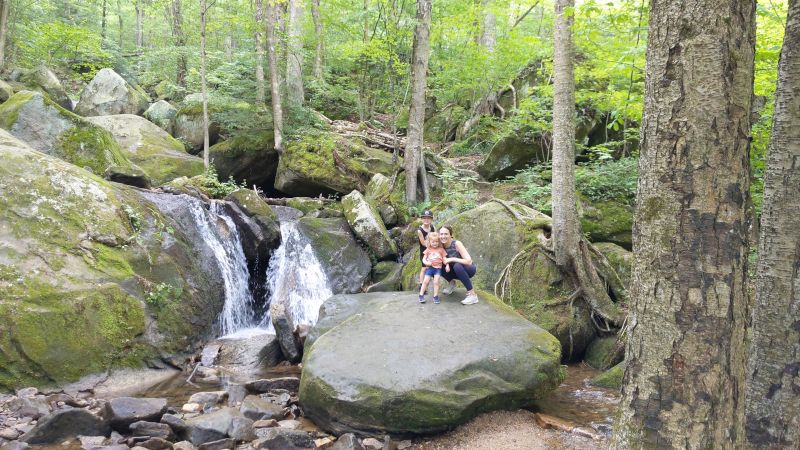 8 / 12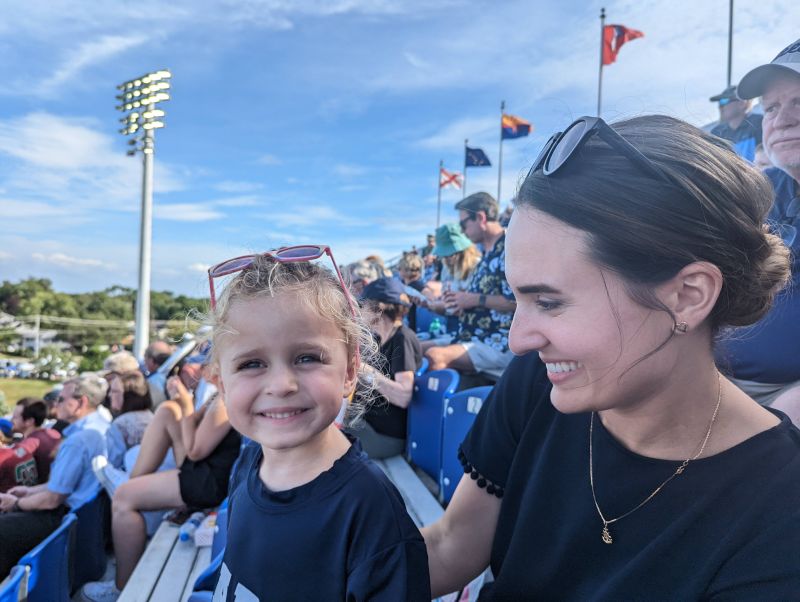 9 / 12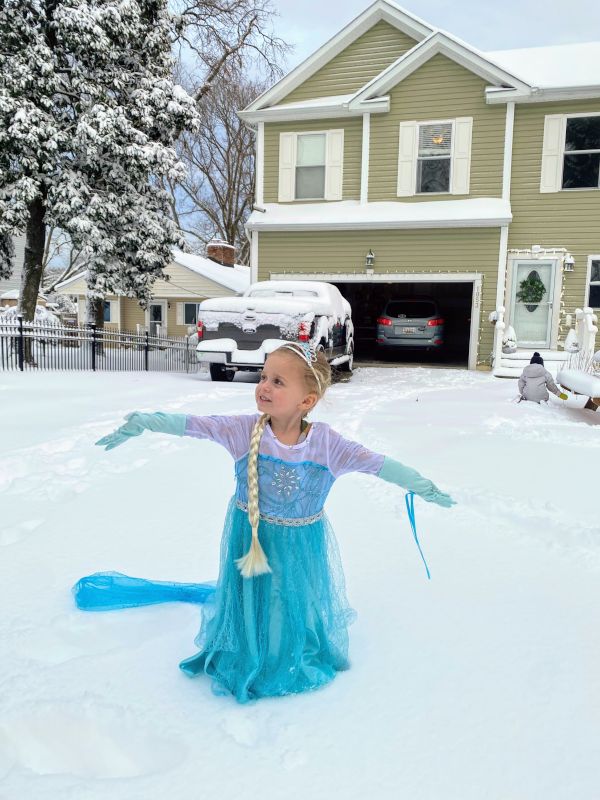 10 / 12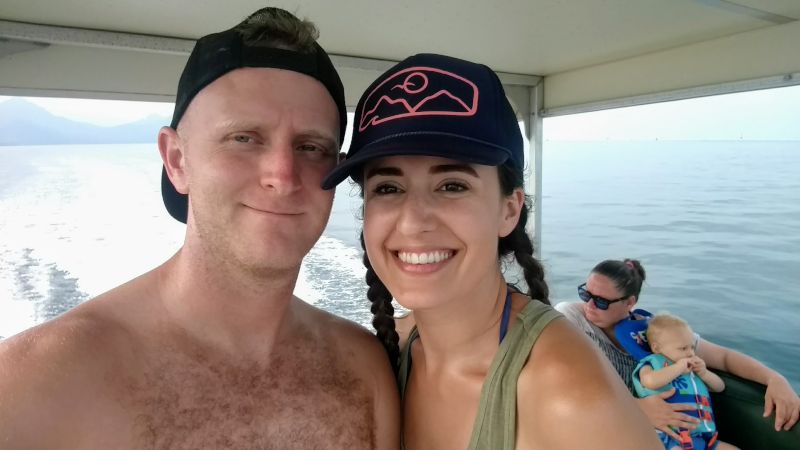 11 / 12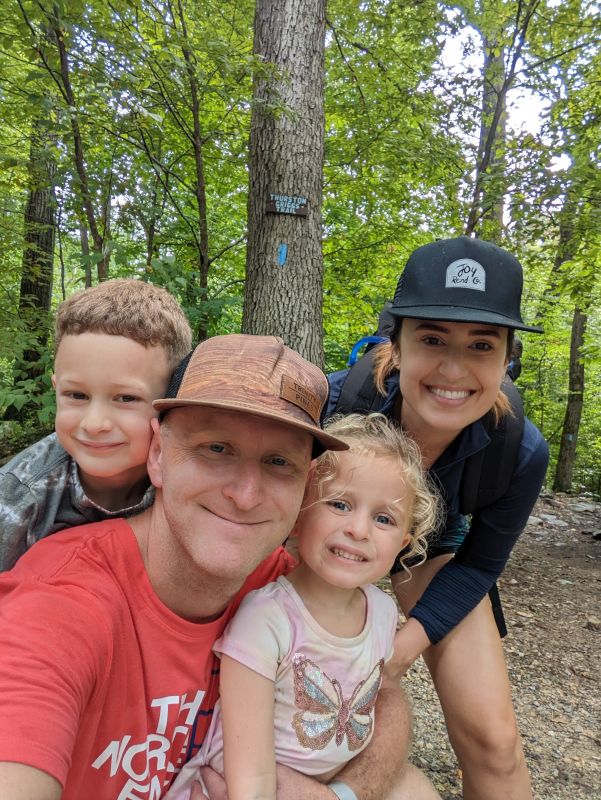 12 / 12
❮
❯
Our Extended Families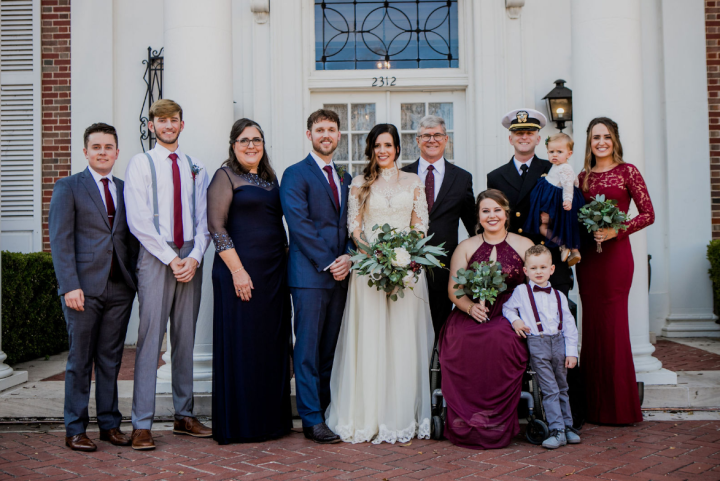 Most of our extended family lives in Texas, which is why we plan to move back there next year. Since we began this journey toward adoption we have decided that Jacob will leave active duty military next year. We look forward to our children growing up near their great-grandparents, grandparents, aunts, uncles and cousins. Keeping our roots in one place will provide stability for all our children as we raise them.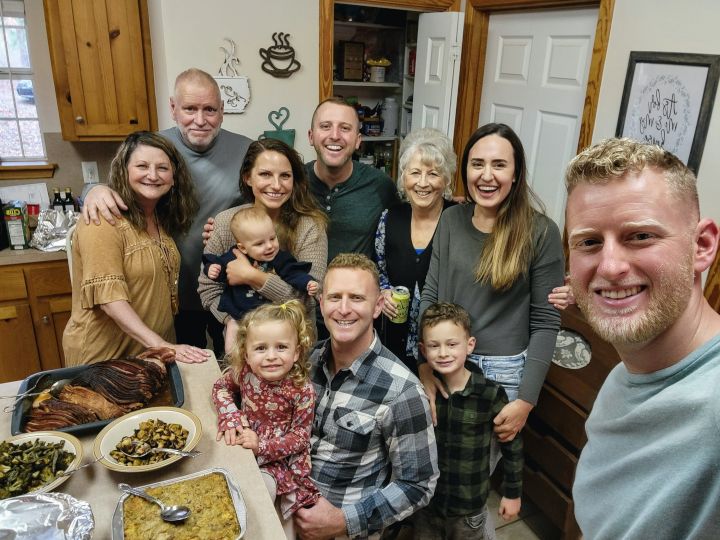 Even with the current miles between us, everyone is thrilled to welcome a new child into our family! Jenna is the oldest of five siblings with two sisters and two brothers, and Jacob is the oldest of three brothers. We grew up around each other's parents and siblings and enjoy great relationships with each other's family. When gathered together, there is a lot of laughter, lively conversation, and delicious food.
Jenna's parents (aka "Grandpa" and "GiGi") have a beautiful backyard pool we love to relax in as an extended family year-round. As a family we enjoy sharing delicious meals and playing card games late into the night.
Jacob's parents (aka "PaPa" and "Mellie") live on 10 acres of forest where we enjoy the outdoors or take PaPa's boat out on the nearby lake and rivers. We also enjoy the recreation activities at the summer camp and retreat center where Jacob's parents work.
Our family and friends are all eagerly awaiting the arrival of this child to share life with them, support and encourage them, and love them deeply as they grow.
Our House and Neighborhood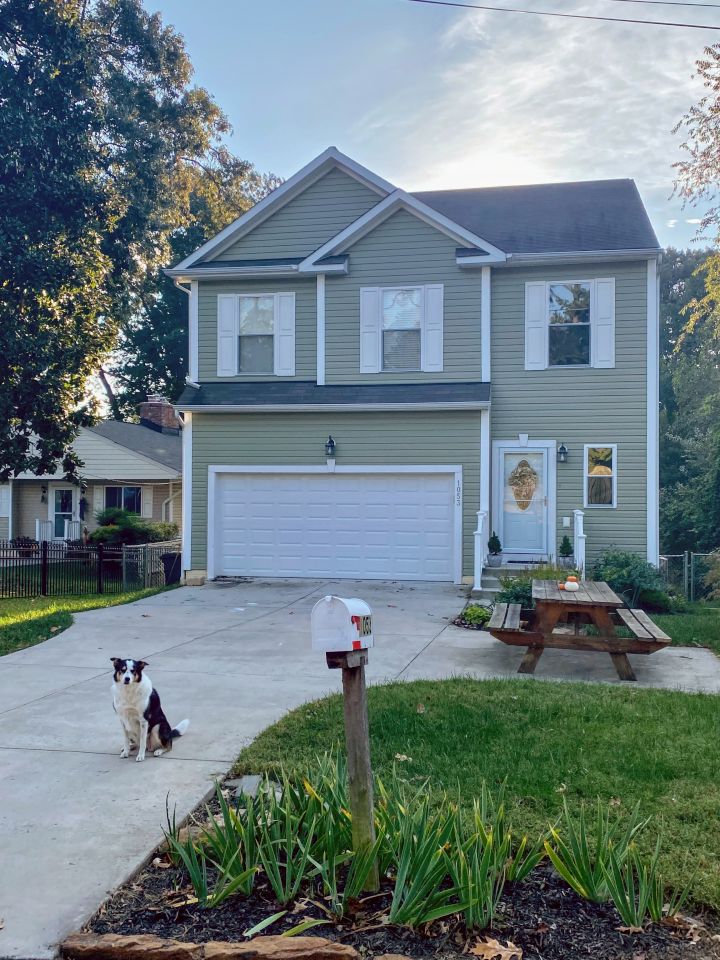 We currently live in Maryland near the Chesapeake Bay. Our neighborhood has a waterfront park with two beaches where we eat picnics and play in the sand. Our neighborhood is full of kids, and our son's elementary school is a 10-minute walk from our driveway. Our city is culturally diverse and full of phenomenal parks and public libraries. We love going to a nearby family gym together that we use often for family workouts, sports lessons, and lots of swimming.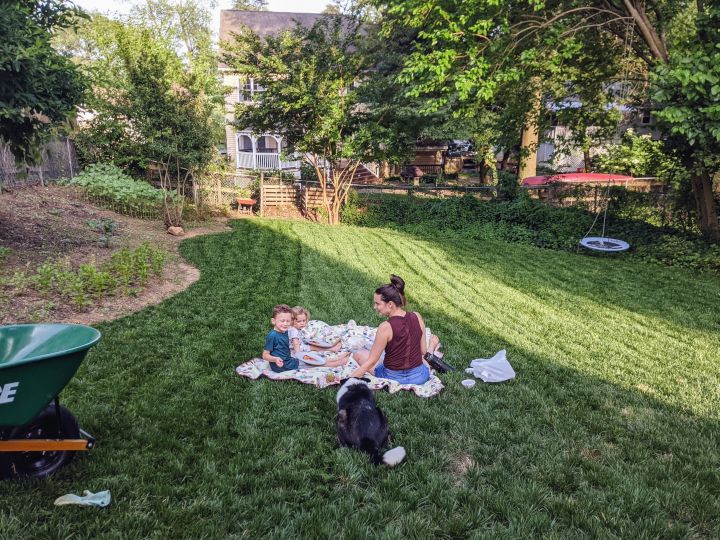 Welcoming others into our home is a big value for us. We have a four-bedroom house with a basement that we turned into a complete playroom. We like doing DIY projects and being the place our kids' friends want to come over to play. Our favorite part of our house is the screened porch overlooking the backyard. In our backyard, Jacob designed and built a treehouse for the kids with multiple slides and swings and also a stone fire pit area where we like to roast marshmallows with friends. In the winter, we have sledding races down our hill. In the warmer months, the flowerbeds have veggies and flowers Jenna grows with the kids.
From Us to You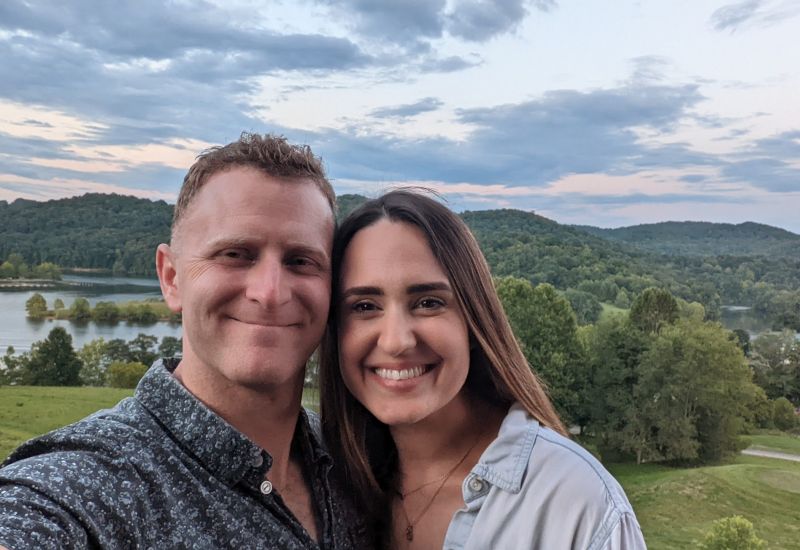 Hello,
Thank you for taking the time to read our profile. While we feel eager to hear there is an expectant mother who wants to meet us, we can imagine you must be having many different emotions and thoughts right now as you consider what will be best for you and your child. We hope that you can feel like you're getting to know us as we share about our family. Thank you for considering us as possible parents for your child.
Our journey to adoption started in our hearts years ago, and we began actively pursuing it in early 2021. We met in high school at age fifteen, became good friends, and dated throughout college. We married over ten years ago and have moved several times for Jacob's work in the Navy. We are leaving active duty in 2023 so we can settle in Texas to provide more stability for everyone in our family. We have two wonderful children, Levi who is six and Abigail who is four.
Although we are experienced parents, this will be our first adoption. Around the time our daughter turned two, we began to share the desire to have another child. Our family didn't feel complete. Both of us loved growing up in bigger families and we wanted the same thing for our future family. After our incredibly difficult pregnancies and miscarriage, we wondered how this would be a reality for us. We decided that pursuing adoption was best to grow our family again. We started the process in early 2021 and became a waiting family in 2022.
All four of us are so excited to surround our next baby with love. Levi and Abigail are very eager to meet and love their new little brother or sister. We cannot wait to hold and love our next precious child. As parents, we are devoted to supporting our children and giving them every opportunity to flourish. In this journey we are committed to learning how we can continue to do that well as we become an adoptive family.
We want to approach this experience with honesty and flexibility. We can share pictures and letters, plan phone calls, and arrange visits over the years if you desire those. Ultimately, we want to respect whatever openness you desire. You will always be important to us and to your child. In this journey we will respect whatever pace and level of contact you are comfortable with.
We're doing everything we can to prepare to welcome a beautiful new life into our home. Our extended family and community of friends are ready to love and nurture your child as they grow. Levi and Abigail are waiting for their baby sibling with incredible excitement.
Thank you again for giving us the time to tell you more about us and considering our family. We know the decision you have is difficult and we are praying and thinking of you. We wish you strength in your journey and hope we get to share it with you.
With love,
Jacob & Jenna
Favorites
Actor
Tom Hanks
Steve Carrell
Actress
Nicole Kidman
Amy Poehler
Author
C.S. Lewis
Laura Ingalls Wilder
Book
Leading at a Higher Level by Ken Blanchard
The Lion, the Witch, and the Wardrobe by C.S. Lewis
Childhood Memory
Family vacations
Thanksgiving with family at grandparents' ranch
Childhood Toy
LEGOs
Breyer horses
Children's Book
Your Baby's First Word Will Be DADA by Jimmy Fallon
The Big Red Barn by Margaret Wise Brown
City
Washington, D.C.
Kailua, Hawaii
Classic Movie
It's a Wonderful Life
It's a Wonderful Life
Day of Week
Friday
Saturday
Dessert
Ice cream
Ice cream / creme brulee / cheesecake
Disney Movie
Monsters, Inc.
Monsters Inc.
Dream Car
4-door Jeep Wrangler 4X4 in Sting Gray color
Toyota 4Runner in Lunar Rock color
Dream Job
CEO of mid-sized business that makes a positive impact in the world
Hobby farmer of animals and flowers
Dream Vacation
Backpacking excursion through the mountains
Norway for dog sledding and the Aurora Borealis
Family Activity
Swimming
Going to fun playgrounds
Flower / Plant
Plumerias or gardenias
Dahlias, grown by me :)
Food
Popcorn
Chips and queso
Form of Exercise
Lifting
Weights
Fruit
Blueberries
Cara cara oranges
Game
Castles of Burgundy
Carcassonne
Hobby
Woodworking
Gardening
Holiday
Christmas!!!
Christmas!!!
Holiday Song
Hark! The Herald Angels Sing
Hark! The Herald Angels Sing
Holiday Tradition
Christmas morning
Getting the family Christmas tree
Ice Cream
Blue Bell - homemade vanilla
Blue Bell - homemade vanilla or coffee flavor
Junk Food
Snyder's honey mustard & onion pretzel pieces
Chick-Fil-A waffle fries
Leisure Activity
Any activity outdoors with family
Being in the outdoors with family
Memory with a Child
Family vacations
Family vacations!
Memory with Spouse
Traveling together
All of our travels together
Movie
The Princess Bride
The Sound of Music
Movie Munchie
Popcorn, cooked on the stove
Any gummy candy
Movie Quote
Anything from The Princess Bride
"You and me, me and you, both of us together" - Mike Wazowski from Monsters, Inc.
Musical
Hamilton
Hamilton and Les Miserables
Musical Group
Mumford and Sons
Rend Collective
Nursery Rhyme
This Little Piggy
I See the Moon
Olympic Event
Gymnastics
Gymnastics
Personal Hero
My dad
My husband
Play
Cyrano de Bergerac
Much Ado About Nothing
Quality about my Spouse
Thoughtfulness, perseverance, growth mindset
Strength, wisdom, adaptability
Quote
It's not the size of the dog in the fight, its the size of the fight in the dog.
Darkness cannot drive out darkness; only light can do that. Hate cannot drive out hate; only love can do that. - Martin Luther King Jr
Restaurant
Chick-Fil-A
Mad Taco (in Texas)
Sandwich
The Original from Schlotzsky's
Schlotzsky's Original (also in Texas)
Scripture
John 13:34-35 "A new commandment I give to you, that you love one another: just as I have loved you, you also are to love one another. By this all people will know that you are my disciples, if you have love for one another."
Psalm 16:11 "You make known to me the path of life; in your presence there is fullness of joy; at your right hand are pleasures forevermore."
Shopping Store
REI
Home Depot or anywhere for garden plants
Song
Hundred Miles by Judah & the Lion
Shut Up and Dance by Walk the Moon
Sport to Play
Golf
Disc golf
Sport to Watch
Football
Football
Sports Star
Von Miller (attended Texas A&M same time as me)
Simone Biles
Sports Team
Texas A&M Aggies
Texas A&M Aggies
Subject in School
History
Art
Superhero
Iron Man
Wonder Woman
Thing to Cook
Steak Fajitas
Homemade tortillas
Tradition
Family reunions with Dad's gumbo
Texas A&M gamedays
TV Show
The Office
Parks and Rec
TV Show Character
Andy Dwyer (Parks and Rec)
Leslie Knope (Parks and Rec)
Type of Music
Folk Rock / Worship / Dance Pop / R&B
Pop / R&B / Worship / Folk
Vacation Spot
Hawaii or any place with mountains
Lanikai Beach, Hawaii and national parks
Video Game
Star Wars Battlefront
Mario Kart
Get in Touch
Provide more information, so American Adoptions can connect you with this family.
---