1-800-ADOPTION
Thank you for viewing our profile
If you would like to learn more about us, please call 1-800-ADOPTION (2367846), fill out the form at the bottom of our on-line profile page, or email us at bp_information@americanadoptions.com.
To revisit our on-line profile page and view our profile video at American Adoptions, simply use your mobile phone to scan the QR code on the right. We are looking forward to hearing from you!
Brady & Peter
Hello everyone! We are Peter and Brady and just beyond excited to be starting this journey to fatherhood! As a principal and nurse practitioner, we have been caring for families and their children for over a decade, and are now ready to shift our focus to starting our own family and adopting a child. We hope you like what you see and look forward to meeting you!!
About Us
Job
Nurse Practitioner, Assistant Professor
Principal, Director of Curriculum
Education
Doctor of Nursing Practice
Master's Degree in Education
Relationship
Legally Married
Our Favorite Vacation Spot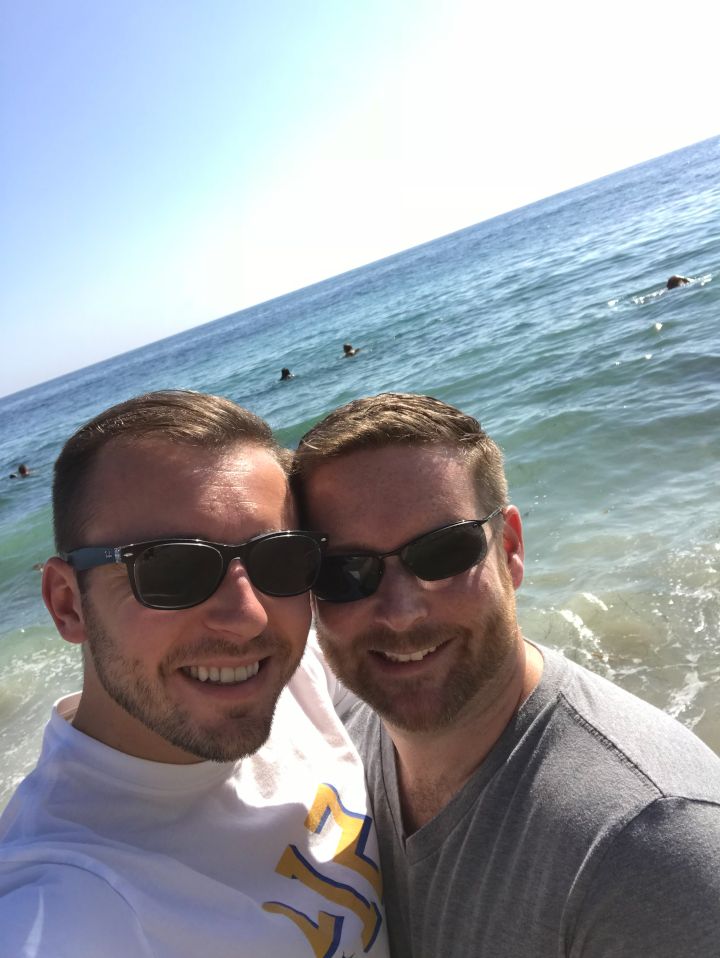 This is a two-part answer for us. Our first favorite vacation spot is anywhere new that we have not been before. We love to explore new cities, countries, and environments. We like to become immersed in the atmosphere, and do as the locals. We utilize phone apps like 'YELP!' and 'Open Table' to find the best local activities, sights to see, and food to eat. The pandemic put our dream vacation on hold, but we hope one day to take a Mediterranean Cruise and explore Europe, and would love it if we can take our child along to be a part of this experience.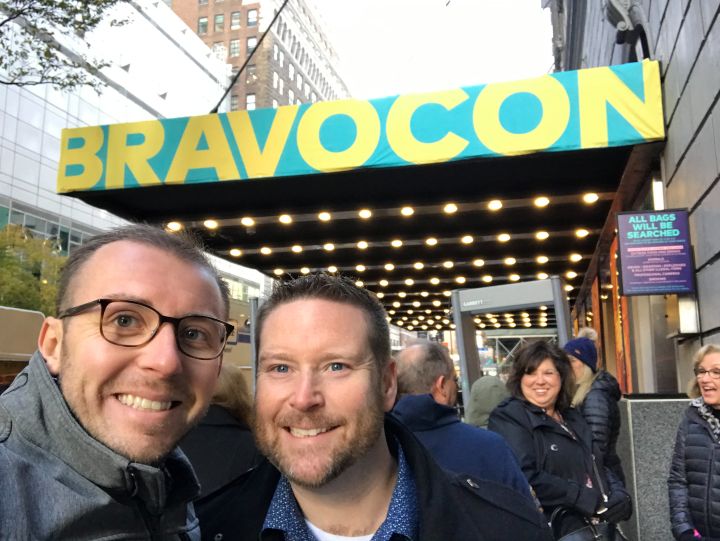 Our other favorite vacation spot is the beach. Aside from all the joy that comes with being with family, sitting in a chair by the water, not connected to the cell phone, internet, and reality - it is a well-enjoyed end of summer reset that allows us to return back home recharged.
Our Pup, Reed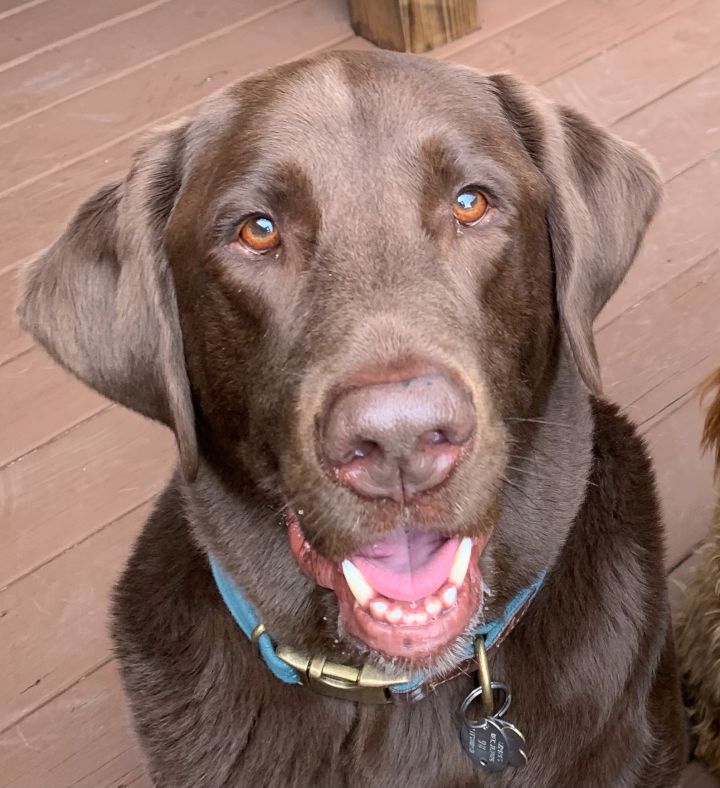 Even though we did not grow up having dogs, we have both been dog lovers since we were children. Pets teach you responsibility and bring joy into your lives. As adults, we now have Reed, who is an 8-year-old Chocolate Lab and he is the love of our lives. He is so kind and loving. He enjoys going for car rides with us, whether it is to a new park that we are exploring or down the street for an ice cream cone! His favorite activity aside from napping is swimming! Reed loves when the weather warms up and he can go to Gram and Pap's house to take a quick dip in the pool. Pets are so important to us because they show us that unconditional love that we as humans desire and need. They also teach us to be kind, and patient, and how to care for someone who cannot always tell you directly (or even verbally) what it is that they need.
How We Met
We met online back in early 2015. As the story goes, we both happened to be on a website known as 'OK Cupid' late in the evening just chatting and passing the time.
After several days of casual discussions, we decided to grab dinner together just to see where it went. Our first in-person meeting was at a restaurant called 'Bahama Breeze,' where we sat for over two hours talking about everyday life, some things about our past, our future hopes and dreams and only left because the restaurant was closing!
From there we continued to meet up and find new adventures around our city. We explored new parts of the city, tried new restaurants, traveled on both road trips and cross-country flights to check out new locations and even decided to run our first half marathon together!
From our first meeting, one of the things that bonded the two of us together was our desire to have children one day. We are so excited to be on this adoption journey and we cannot wait to start the next chapter of our lives together as parents!
Photos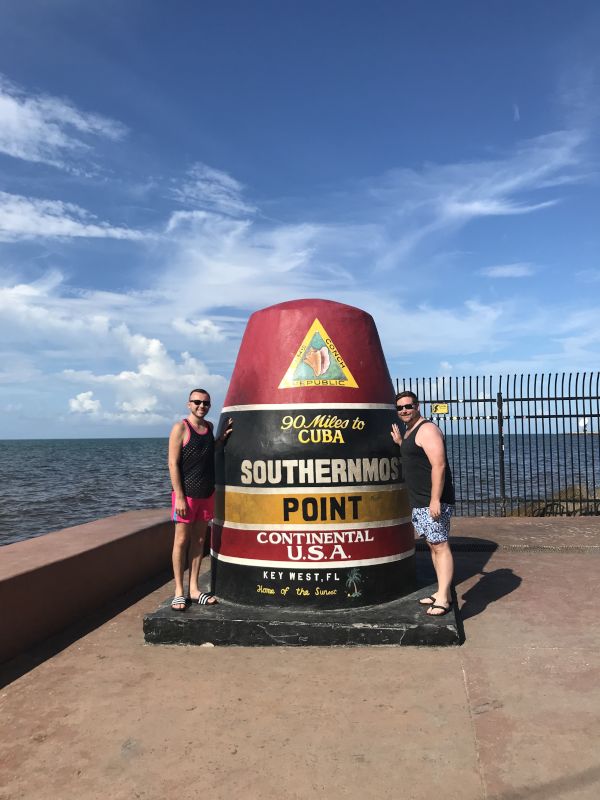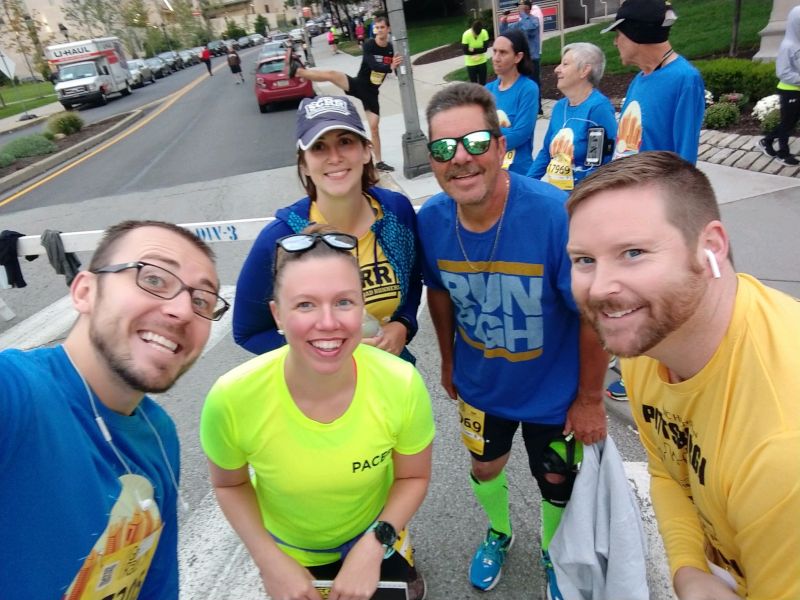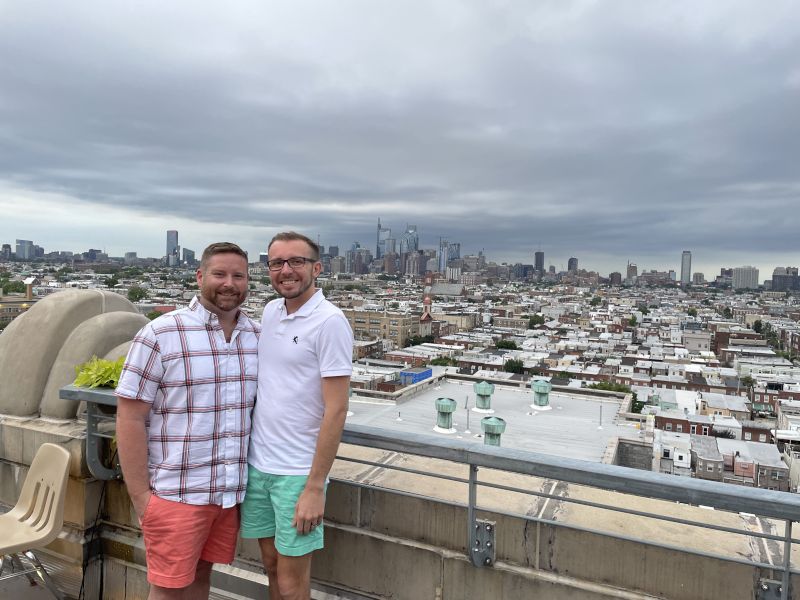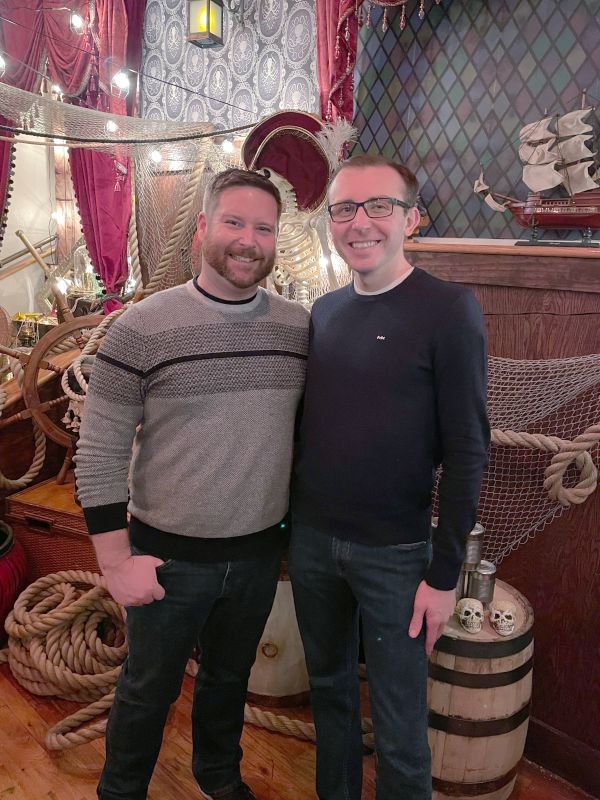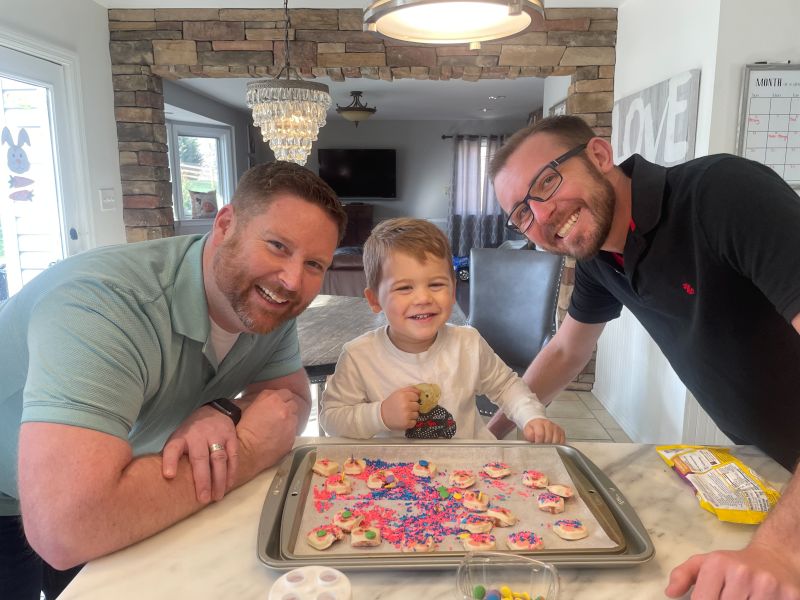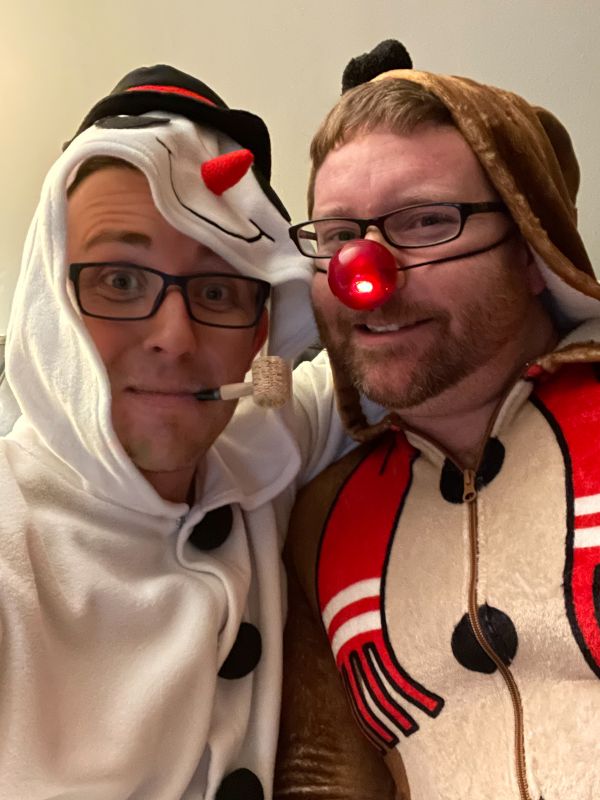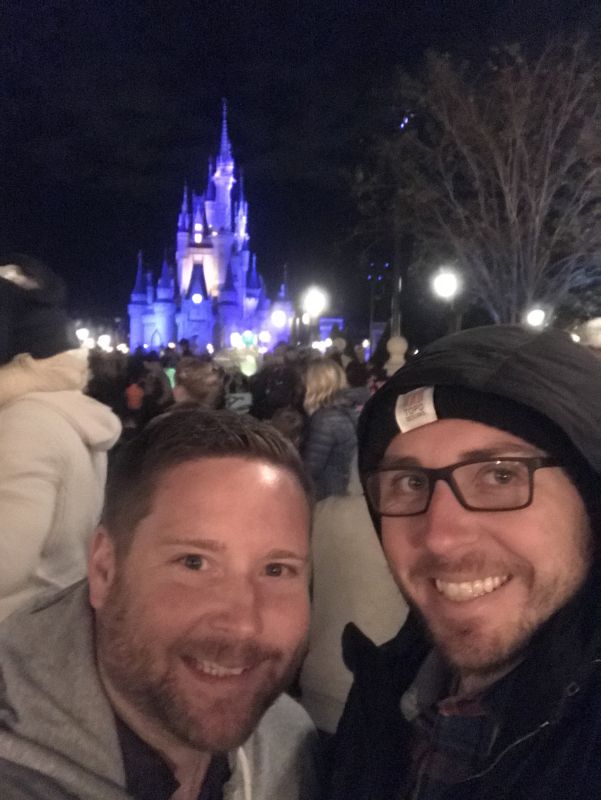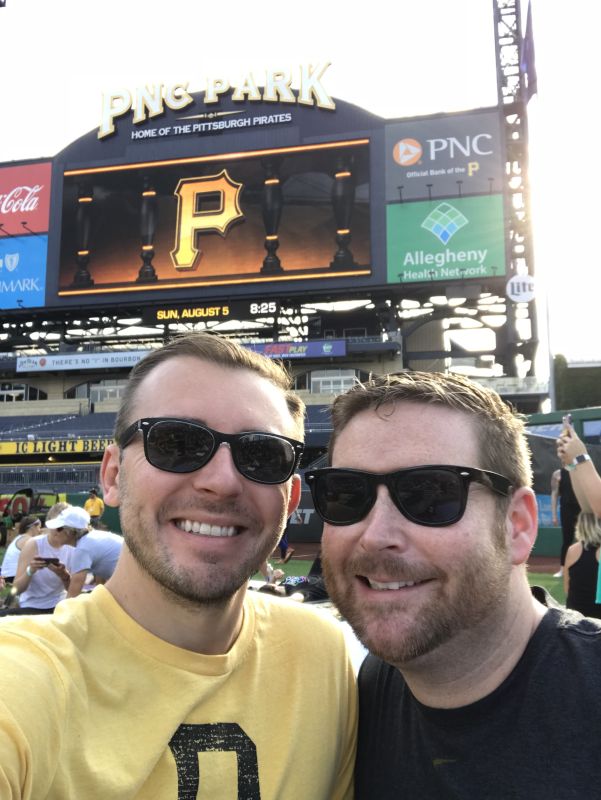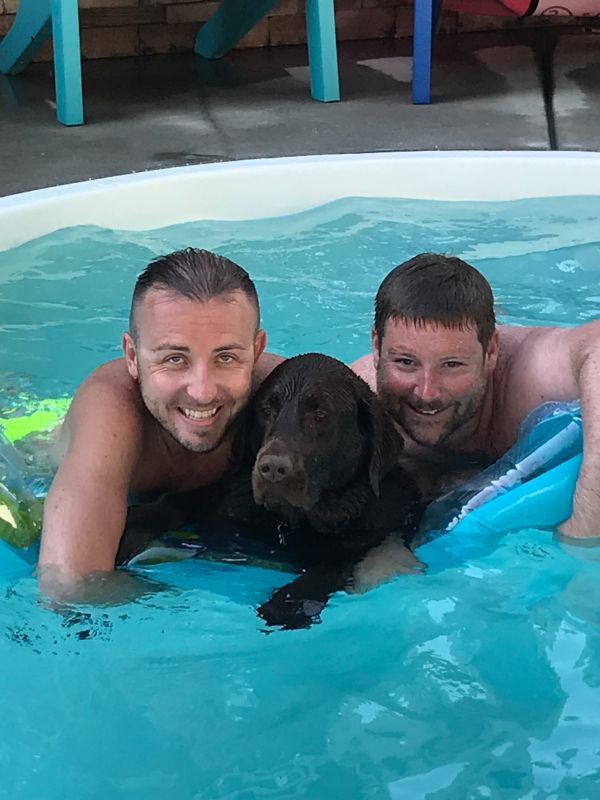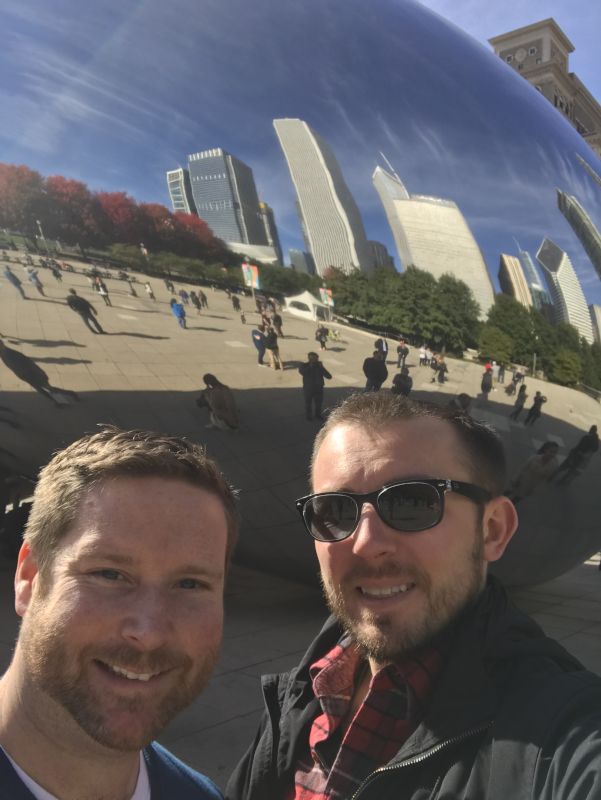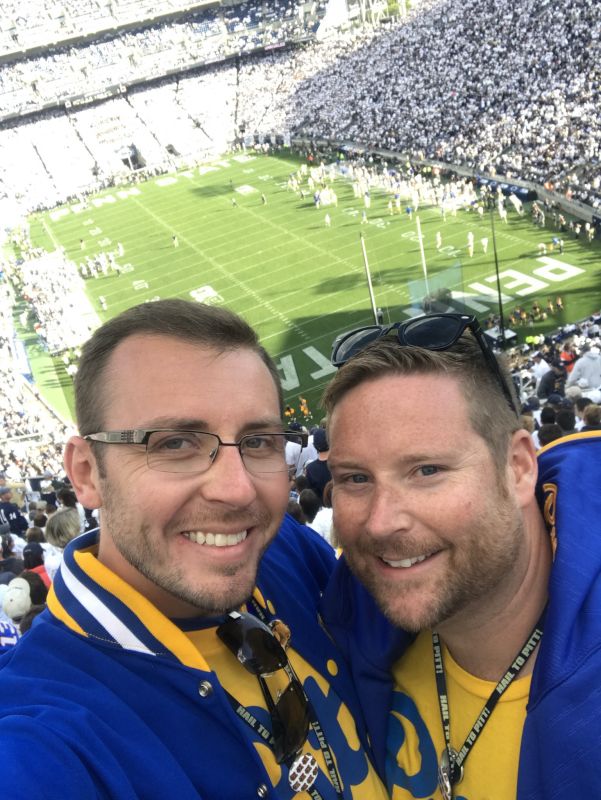 ×
1 / 12
2 / 12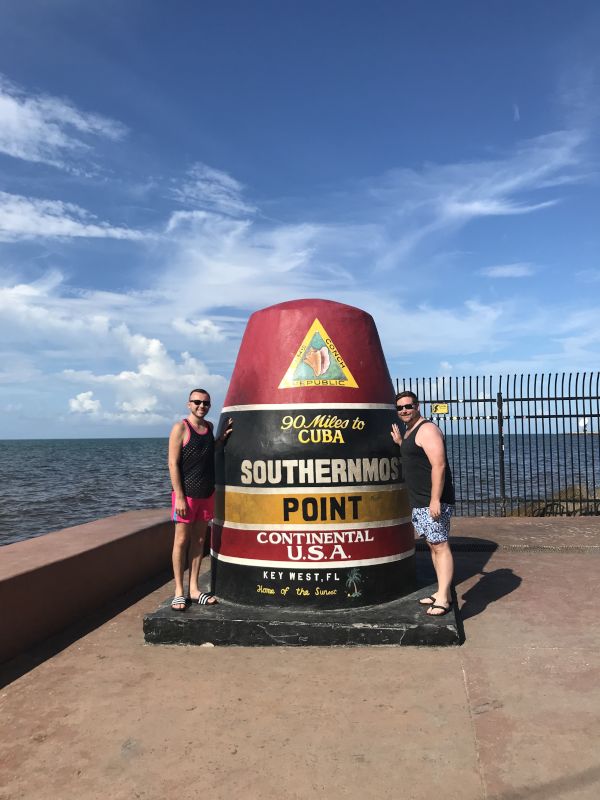 3 / 12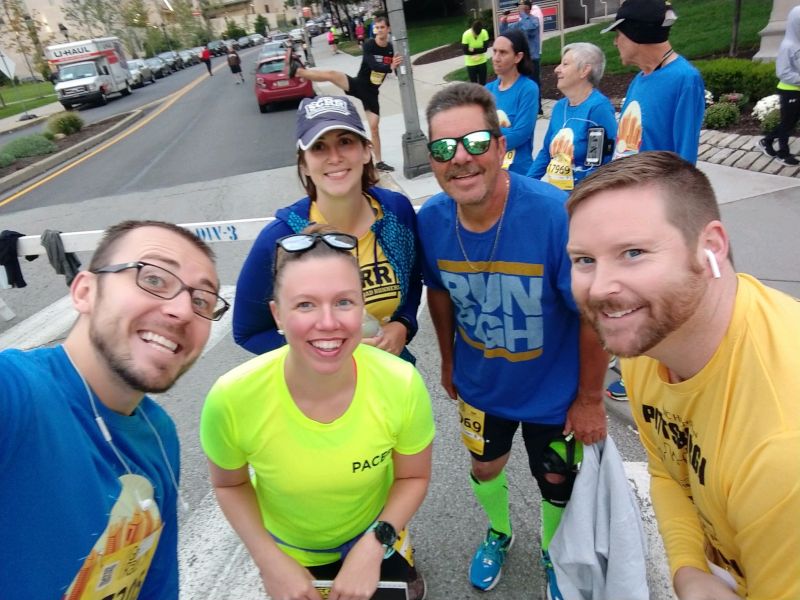 4 / 12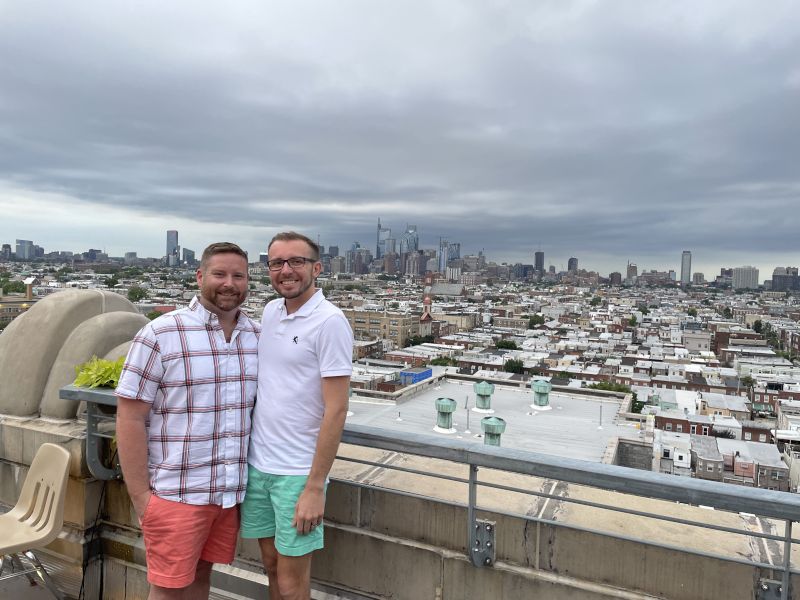 5 / 12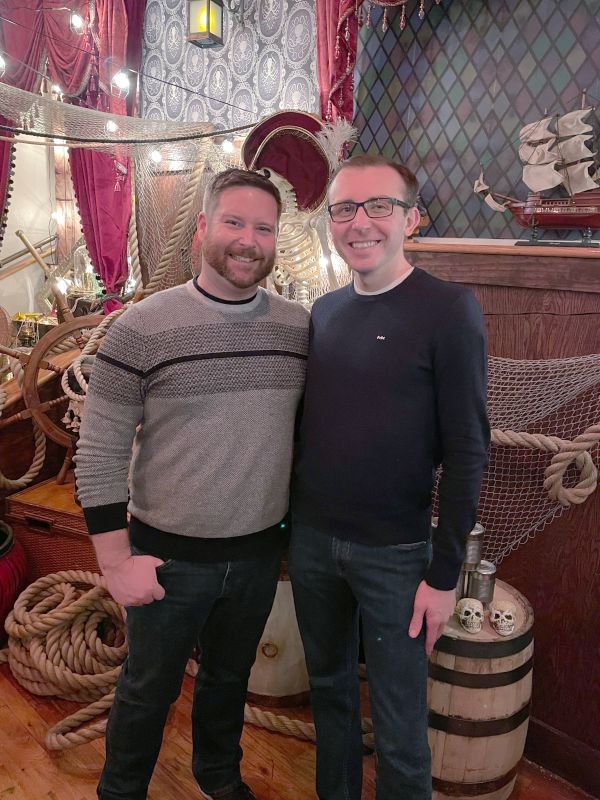 6 / 12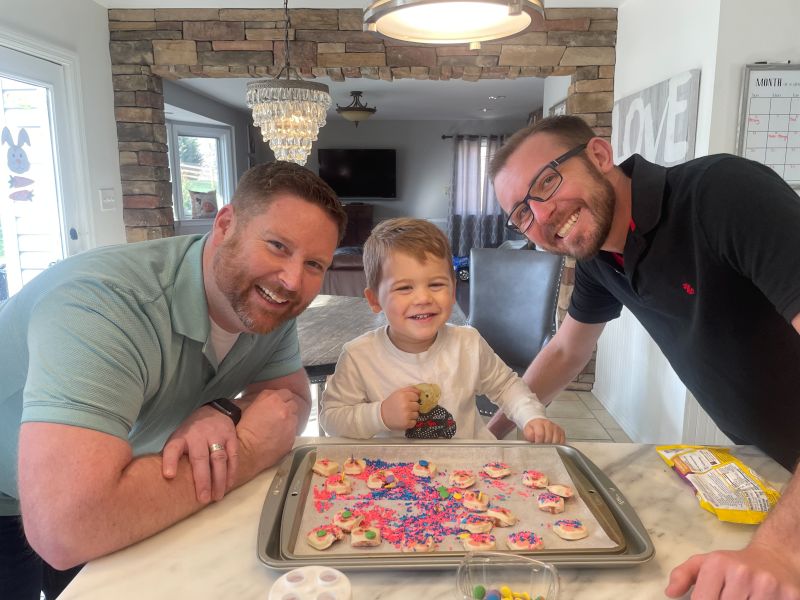 7 / 12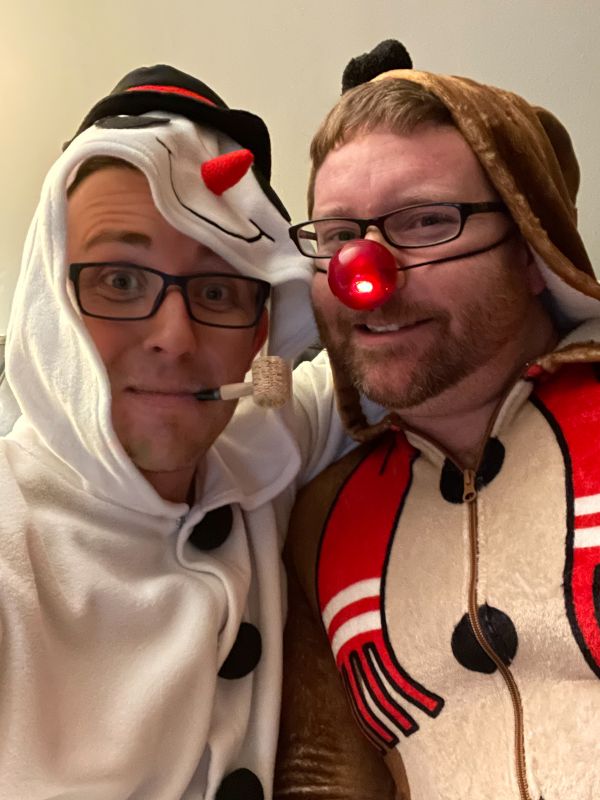 8 / 12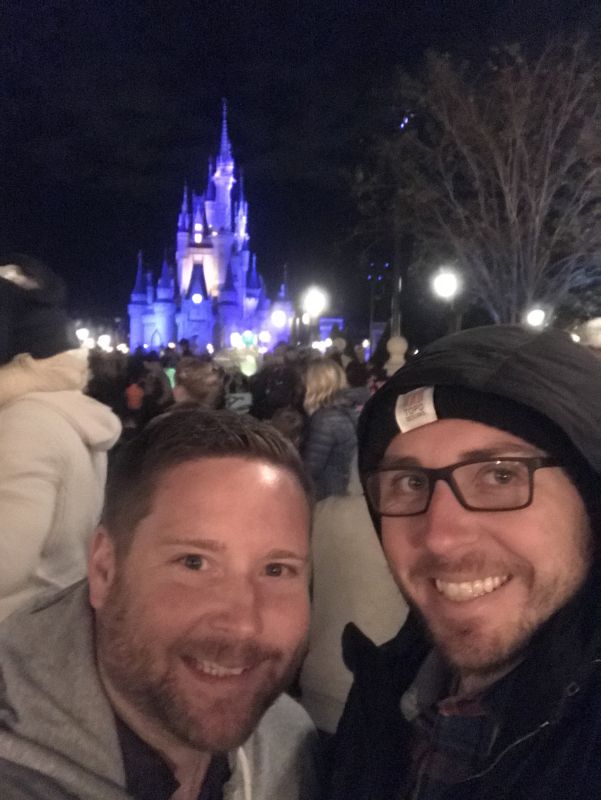 9 / 12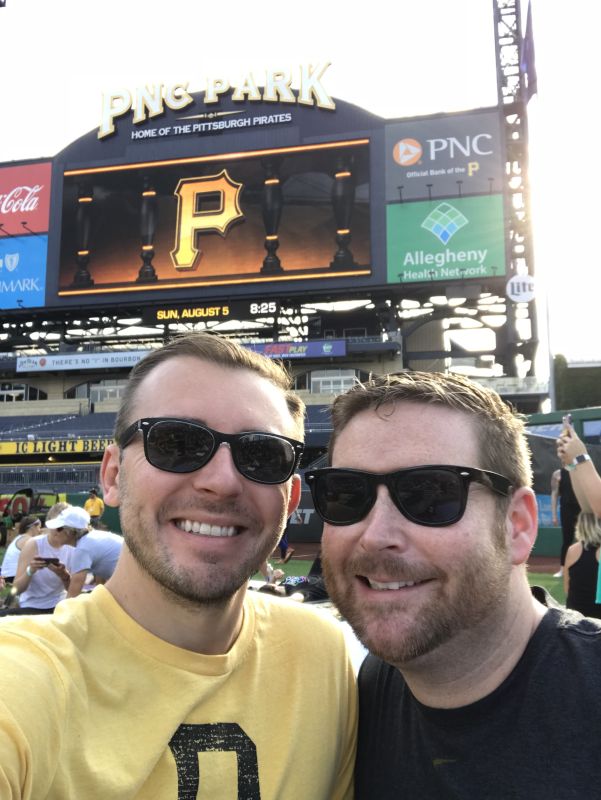 10 / 12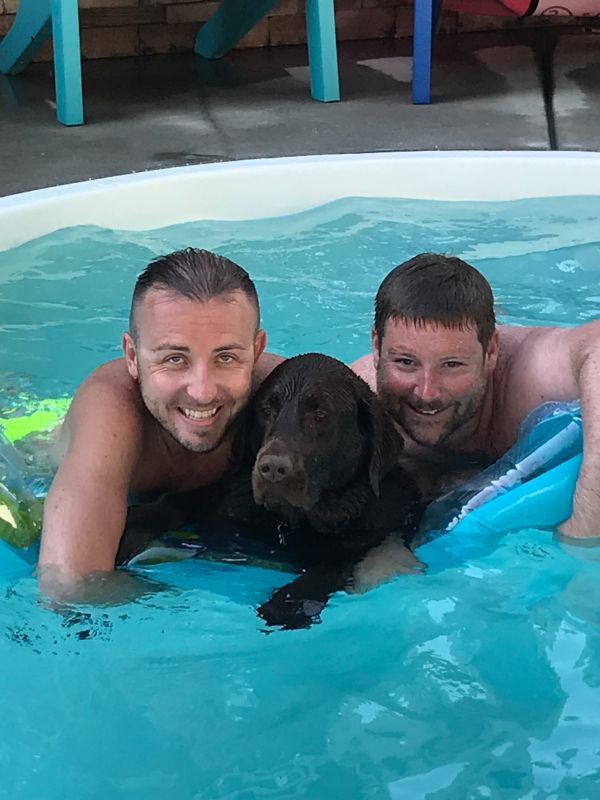 11 / 12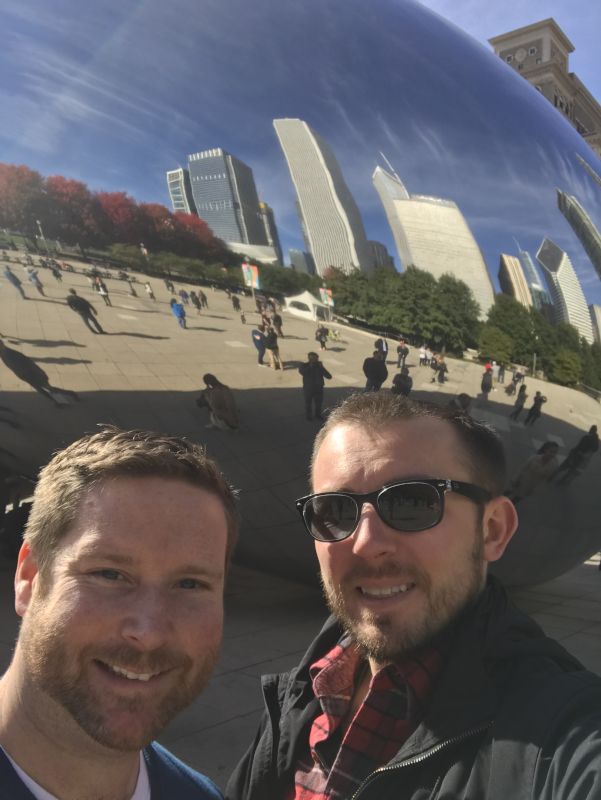 12 / 12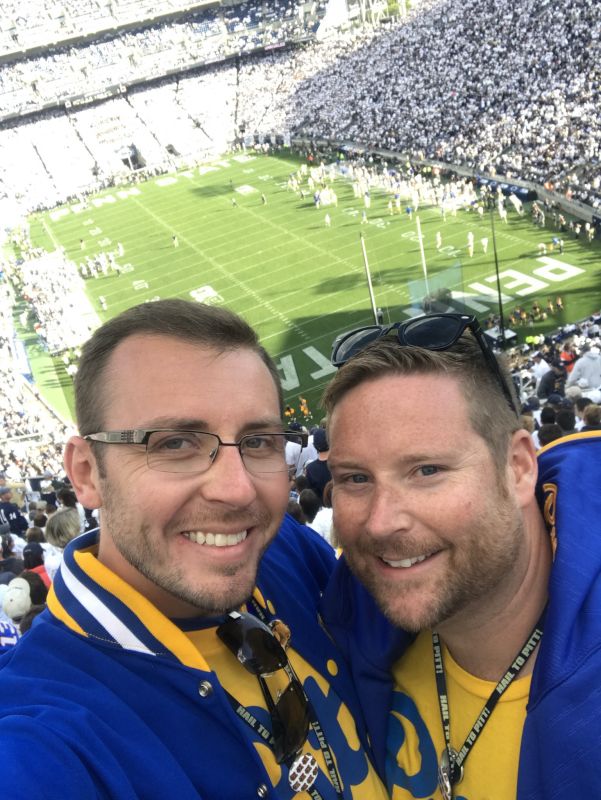 ❮
❯
Our House and Neighborhood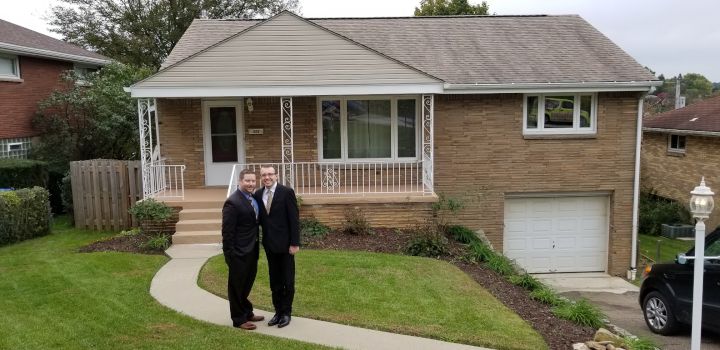 We live just outside of Pittsburgh, Pennsylvania in a ranch-style house with a completely finished lower level. There are 3 bedrooms, 2 full bathrooms, living room, dining room, family room, and a combined backroom/home-gym/office. We also have lots of outdoor space in both the front and back yards. The kitchen and back deck are what sold us on this house. We love to entertain friends and family and these locations are perfect for gathering.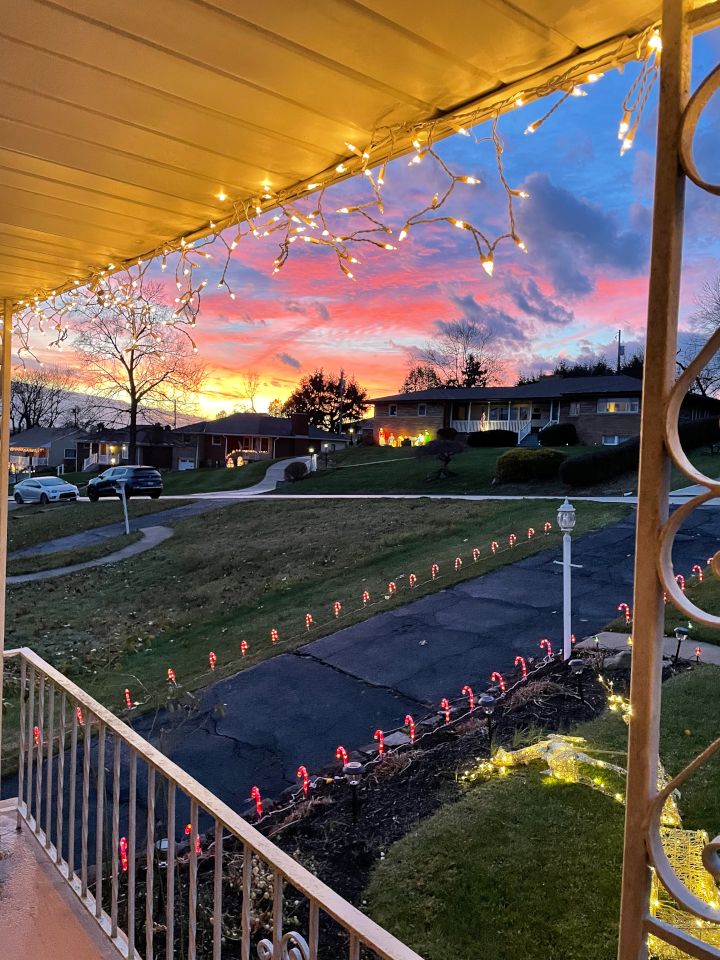 The community is perfect for walking the dog with multiple parks, and playgrounds within a short walking distance. There is also a large community day held at the local pool/park that is down the street from our house and multiple youth organizations with opportunities for all sorts of activities.
There is a transition actively occurring in our neighborhood where older families are moving out, and younger families are moving in that either already have young children or who are pregnant. We also have several friends of ours that live within a 5 mile radius that each have 2-3 children under the age of 5.
Our Extended Families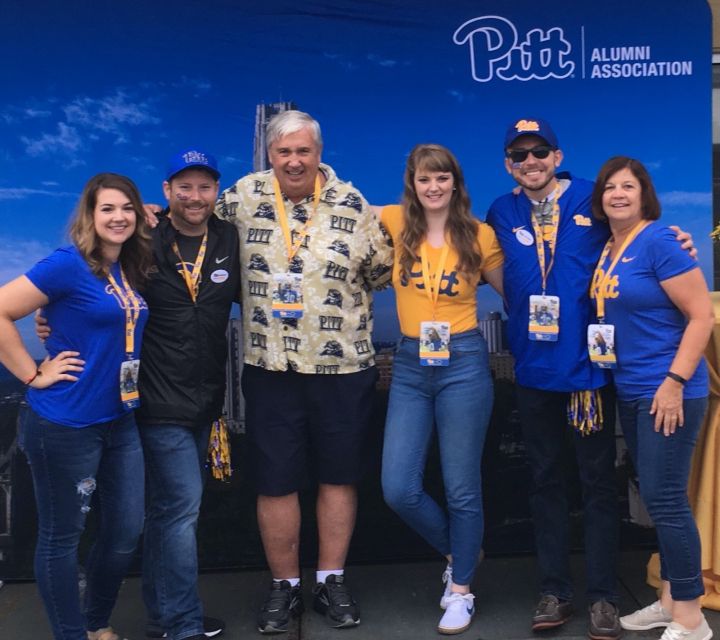 We are both very close with our families. Brady's parents live within 10 minutes of our home, and Peter's parents live a little over 4 hours away on the Eastern side of Pennsylvania.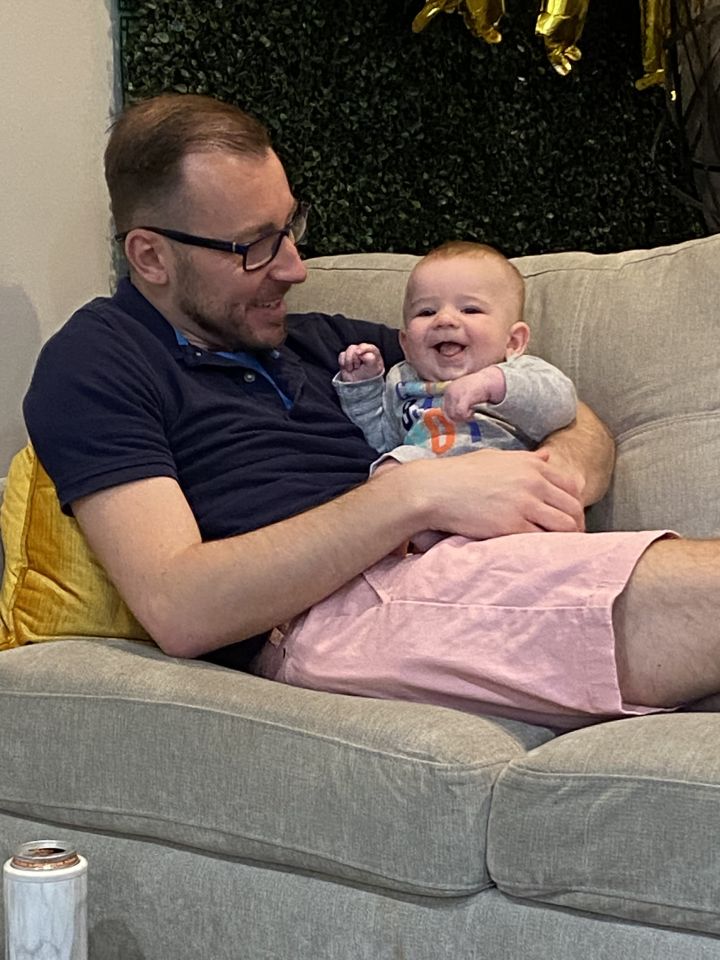 Every year, we take a week long beach vacation that includes the two of us, our dog Reed, both sets of parents, and Peter's two sisters. In our most recent beach trip, we had a new addition to the family, our nephew Jack and his father joined us on the trip. It is a full house but an amazing week that we spend hanging out together, sitting beachside or poolside all day, make a nice big themed dinner, and then play games and watch movies together in the evening. Everyone has grown such a friendship over the years and enjoys the time together. In fact, it has been going so well we started booking the following year's vacation before we part ways at the end of the week. We are very lucky to have this opportunity, as most of our friends even don't believe we all get along so well.
Our extended families are beyond excited in our desire to expand our family, and can't wait to celebrate holidays, and future beach vacations with our new addition. They have pledged their full support and constantly ask us if we need anything and how they can help.
From Us to You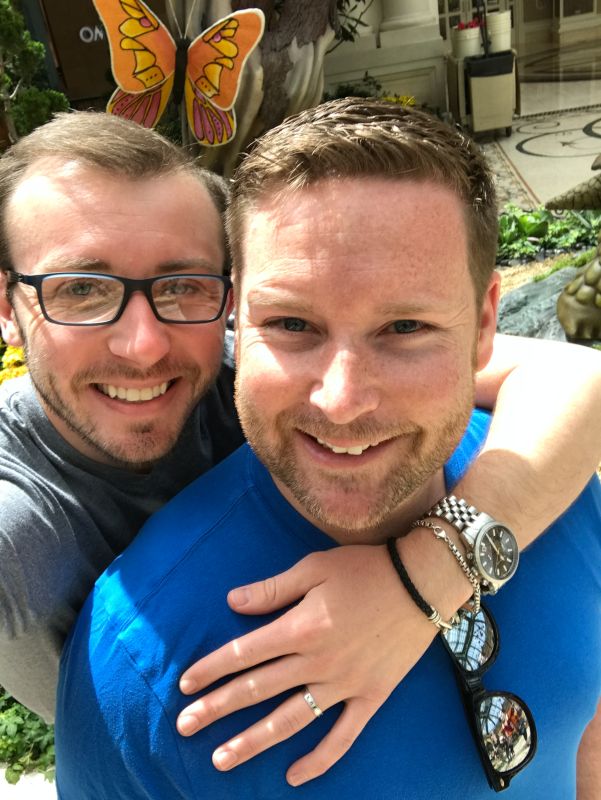 How do we even begin? First and foremost, thank you for reading through our profile and getting to learn a little about us. We may not yet know each other, but we are so grateful that you would even take the time to consider us to be adoptive parents for your child. We know that this is an extremely difficult decision, but want you to know that not only will we give this child a loving home with many great opportunities, but we will celebrate their origin and remind them everyday how much they are loved and how you have helped us to complete our family.
We are Brady and Peter. Brady is a nurse practitioner and Peter is the principal of an elementary school. We met back in 2015 and while not a typical first dinner date conversation, we bonded over the fact that we both knew that one day we wanted to be dads. Of course, we put those plans on the back-burner and began to get to know one another on a deeper level. Our love for travel and adventure took us on many long weekend adventures across the United States. Annapolis, Boston, Houston, Las Vegas, and even a stop in NYC for New Years Eve kept our relationship growing and with each trip we learned a little more about each other. We look forward to sharing our love of travel and food with our future children and can't wait to show them the places we have been and make new memories as a family. After proposing at the Backstreet Boys concert (unfortunately, not on stage), getting married, buying a house, and surviving a pandemic, we knew it was time to begin our adoption journey.
Although we certainly did not grow up in perfect families, we both were fortunate to have loving families that helped us to grow into the adults that we are now. They encouraged us to pursue our dreams, supported us in each adventure and helped pick up the pieces when we hit some roadblocks and potholes along the way.
While caring for a pet is certainly not the same as a child, we are excited for our 8-year-old chocolate lab, Reed, to bond with our new addition. He is a true member of the family and even travels on our joint family beach vacations. With Brady's parents less than 5 miles away, Sunday dinners will certainly be more entertaining with the addition of a little one in our family. Gram and Pap will be certain to spoil our little one and take them on adventures around the city. Visit's home to Peter's family will be opportunities for the cousins to bond with one another, have sleepovers, and parties by the pool! This child will not only bring love to our lives, but to those of our extended families as well. Family beach trips will be filled with mini-golf games, extreme sandcastle competitions and group dinners.
We look forward to sharing our passions with our future child and helping them to learn what they are passionate about. With both of us having been former swimmers and families having pools, we can't wait to teach our child how to swim and enjoy the pool, river, and the ocean. Being only a short drive to the city, we look forward to immersing them in the local sports, arts, and taking advantage of the river activities that make our city so unique.
We know that you did not come by this decision easily and want you to know that we will respect your desired involvement in the lives of this child. They will know their story, the love that you had for them and the unique way that strangers came together to build our family. They will learn about our heritage and their own and we will certainly keep you updated on their lives with letters, pictures, or the newest social media trend. We want to celebrate the gift that you have given us and help them to know their history, to whatever extent that you feel comfortable.
Finally, we want to assure you of these three things. This child will be loved and cared for. They will be educated and encouraged to pursue their dreams and what makes them happy. And, that they will be the greatest gift that we could imagine. We appreciate you taking the time to consider us and wish the best for you and your child.
Brady & Peter
Favorites
Actor
Sean Connery
Zac Efron
Actress
Meryl Streep
Emma Stone
Author
Atul Gawande
Dan Brown
Book
Being Mortal
The Great Gatsby
Candy Bar
Snickers
Starburst
Cartoon
Spongebob Squarepants
Scooby Doo
Childhood Memory
Going to Kennywood Park
Playing "manhunt" with neighborhood friends.
Childhood Toy
Matchbox cars
Legos
Children's Book
Oh the Places You Will Go
Berenstain Bears
Classic Movie
James Bond
Christmas Vacation
Day of Week
Sunday
Thursday
Dessert
Cheesecake
Warm cookie and ice cream
Disney Movie
Finding Nemo
Aladdin
Dream Job
I am in it: I am a professor in the school of nursing and able to maintain clinical practice in the trauma intensive care unit
Dream Vacation
Mediterranean Cruise or an African Safari
Mediterranean Cruise
Family Activity
Pool day
Traveling
Flower / Plant
Roses
Canna Lily
Form of Exercise
Running
Spinning
Game
Monopoly
Any board games
Hobby
Learning new things
Dinner parties
Holiday
4th of July
Thanksgiving
Holiday Song
Merry Christmas Darling
Where are you Christmas?
Holiday Tradition
Family themed Pool Party and Fireworks for 4th of July
Christmas Brunch with the family
Ice Cream
Creamsicle
Mint Chocolate Chip
Junk Food
Nacho Cheese Doritos (Red bag)
Gummi Bears
Leisure Activity
Napping
Brunch
Memory with a Child
Hearing my best friend's son say "I love you brady, thanks for coming to my birthday"
Meeting my godson for the first time.
Memory with Spouse
Watching my husband hold a friends baby, that's when I knew he was "the one"
Completing our first half-marathon together. - I never had a desire, nor thought I could, but he motivated me to try.
Movie
Mean Girls
Mean Girls
Movie Munchie
Popcorn
Popcorn
Movie Quote
"What if this is as good as it gets?"
"Is butter a carb?"
Musical Group
NSYNC
Backstreet Boys
Nursery Rhyme
Row Row Row Your Boat
"Star Light, Star Bright"
Olympic Event
Swimming
Gymnastics/Diving
Quality about my Spouse
His patience
His tenacity
Quote
"Be the change you wish to see in the world." Ghandi
"The way to get started is to quit talking and start doing." - Walt Disney
Restaurant
Eddie V's
Steak and seafood restaurant
Sandwich
Steak and Cheese
Nashville Hot Chicken Sandwich
Shopping Store
Macy's
Amazon
Sport to Play
Running
As a kid, gymnastics. As an adult, kickball.
Sport to Watch
Swimming
Football - College
Sports Team
Pittsburgh Steelers
Pitt Panthers
Subject in School
Science
Science
Thing to Cook
Steak and Baked Potatoes
Anything that can be made on the grill - Chicken, Steak, Vegetables
Time of Day
Mornings
Evening
Tradition
Watching the ball drop on NYE
Summer vacations with our parents and siblings at the beach.
TV Show
Real Housewives of Any City
Schitt's Creek
TV Show Character
David Rose
Type of Music
Anything but heavy metal
Country/ Pop
Get in Touch
Provide more information, so American Adoptions can connect you with this family.
---