1-800-ADOPTION
Thank you for viewing our profile
If you would like to learn more about us, please call 1-800-ADOPTION (2367846), fill out the form at the bottom of our on-line profile page, or email us at bp_information@americanadoptions.com.
To revisit our on-line profile page and view our profile video at American Adoptions, simply use your mobile phone to scan the QR code on the right. We are looking forward to hearing from you!
Jon & Katelyn
Welcome to our adoption profile! Thank you for taking the time to look at our profile and considering us for such an important decision. It would bring us great joy to become parents and have a child we can pour our love and attention into, and to provide them with every opportunity for success and happiness in life. We hope you will allow us to achieve this dream, and we're excited for what's next.
About Us
Job
Physician Assistant - General Surgery
Physician Assistant - Emergency Medicine
Education
Master's Degree in Physician Assistant Studies
Master's Degree in Physician Assistant Studies
Relationship
Legally Married
What It Means to Become Parents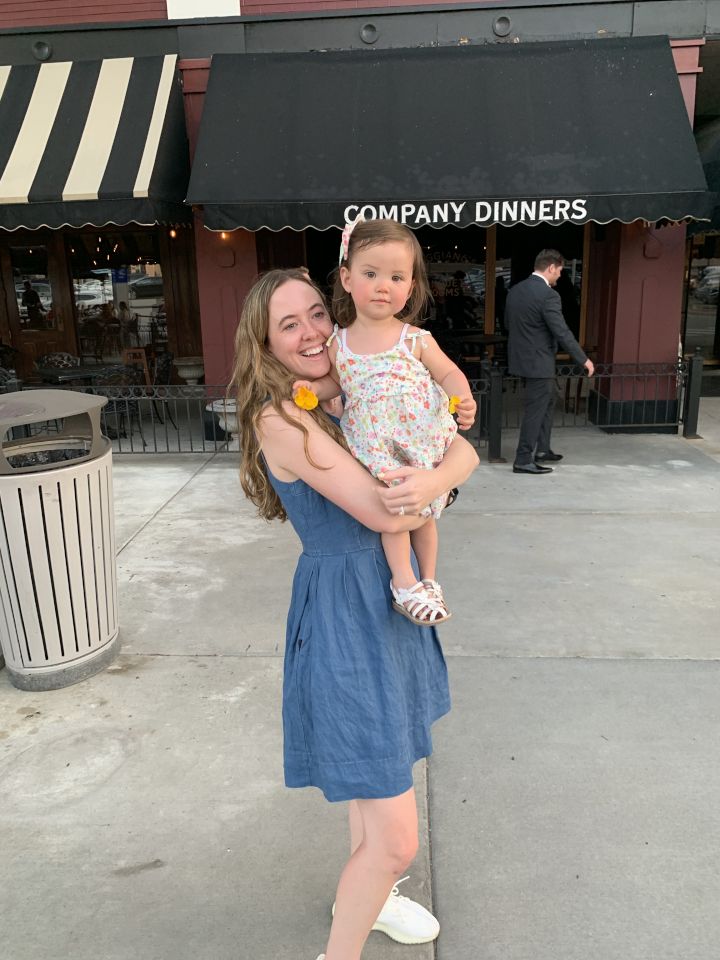 To us, being parents means that we have the privilege of shaping who a child will become as an adult and being a major part of the experiences they will have in life. It means having another person in our lives whom we can pour our love into and be another member of our family. It means we have an obligation to provide an environment that is safe, nurturing, loving, and encourages them to grow as a person.
We look forward to sharing all of the things we enjoy in life with our child and getting the chance to observe how they react as they have new experiences. We get excited to think about things like spending holidays and vacations together as a family, going to church, watching movies, listening to music, going on hikes, having dinner together, and just routine daily life. We would find it so fulfilling to see how they develop as an individual with their own personality, interests, desires, and goals in life.
Qualities We Love, Admire and Respect in Each Other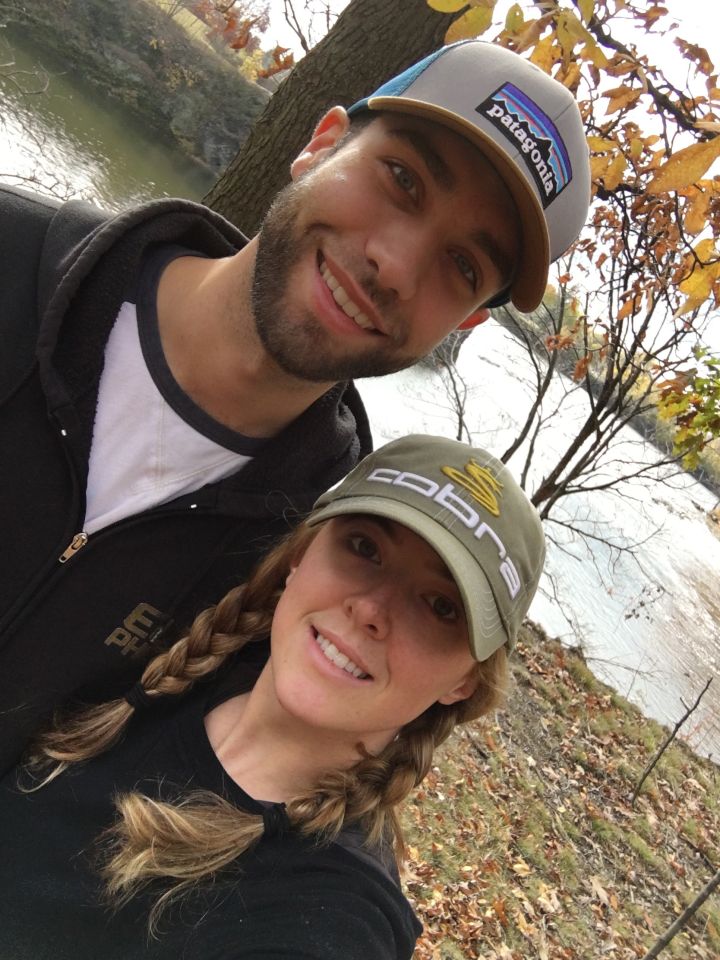 Jon About Katelyn: I think that one of my favorite qualities about Katelyn is that she is genuinely herself in all situations. It's the quality that first drew me to her when we met in PA school. She never puts up a front or pretends to be someone she's not, which can seem like a rare thing nowadays. I also admire how hard working she is. She is always setting goals for herself and pushes herself to achieve those goals. This could mean putting in extra effort at work, exercising more in the gym, or planning family events. My other favorite quality of hers is that family is the most important thing she values in life. She always places her family at the top of her priority list and would do anything for her family members.
Katelyn About Jon: My favorite quality about Jon is his kindness. He is kind to everyone he comes in contact with. He is never impatient, loses his cool, or gets angry. His calmness has helped me be a kinder, better person. He has been the rock of our household when life seems to get crazy or does not go as planned. He is able to remind me what things truly matter and reinforces gratitude for life every day. I also admire Jon's intelligence. He was valedictorian of our PA program and seems to also have the answer when I ask him questions.
Adoption in Our Family
Adoption has affected both of us personally. Katelyn has multiple cousins who were adopted. She is particularly close with one of her cousins who was adopted from Russia as a baby. She used to take care of him when he was younger and she has loved him since his parents brought him home. One of Jon's best friends growing up was adopted from foster care. They spent a lot of time together as kids as their mothers were also friends from high school. Jon's friend is now happily married with three kids of his own.
On the other side of adoption, one of Katelyn's aunts became pregnant as a teenager and decided to place her baby for adoption. Her aunt recently reconnected with her biological daughter, and they keep in touch. One of Jon's cousins became pregnant as a teenager and also decided to have her baby adopted by other family members. Her daughter is now married and remains a part of our family.
Photos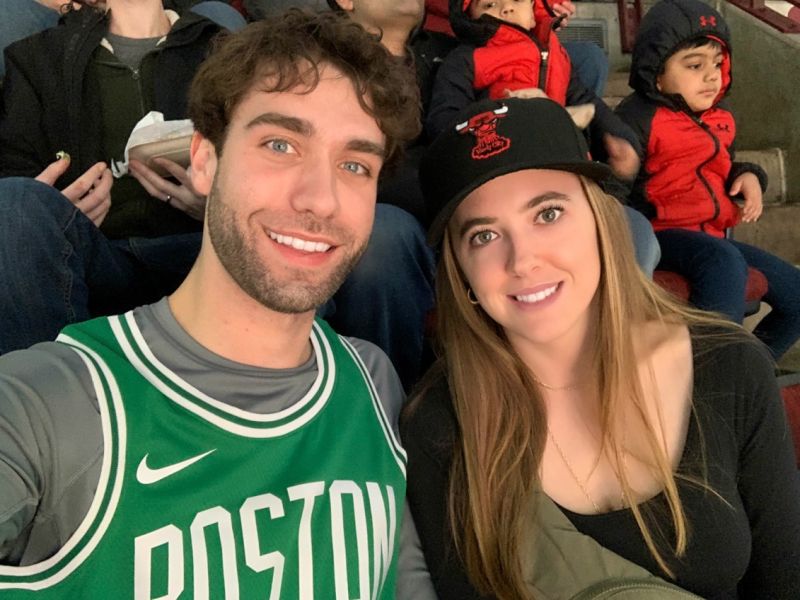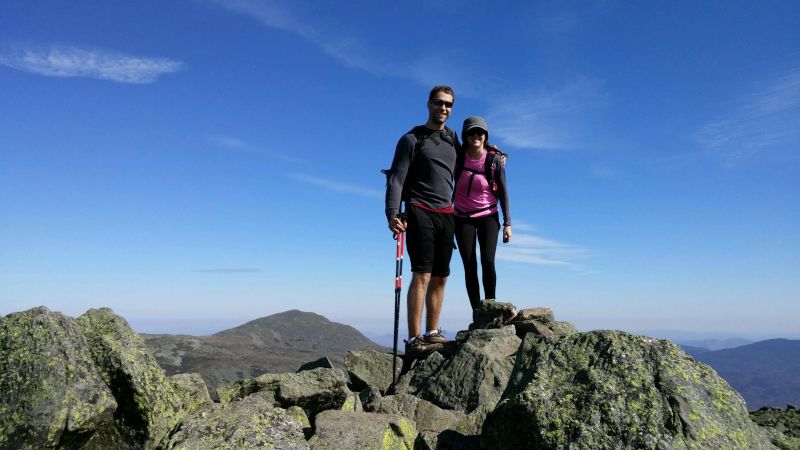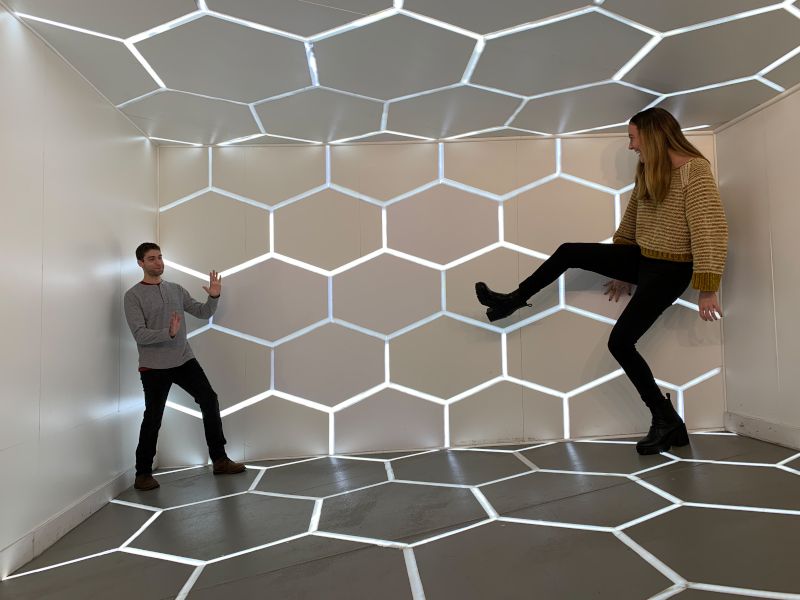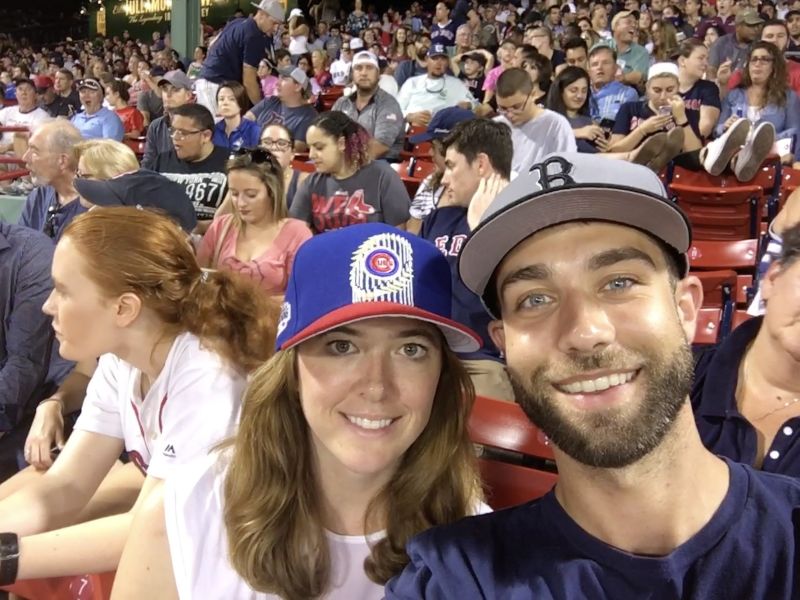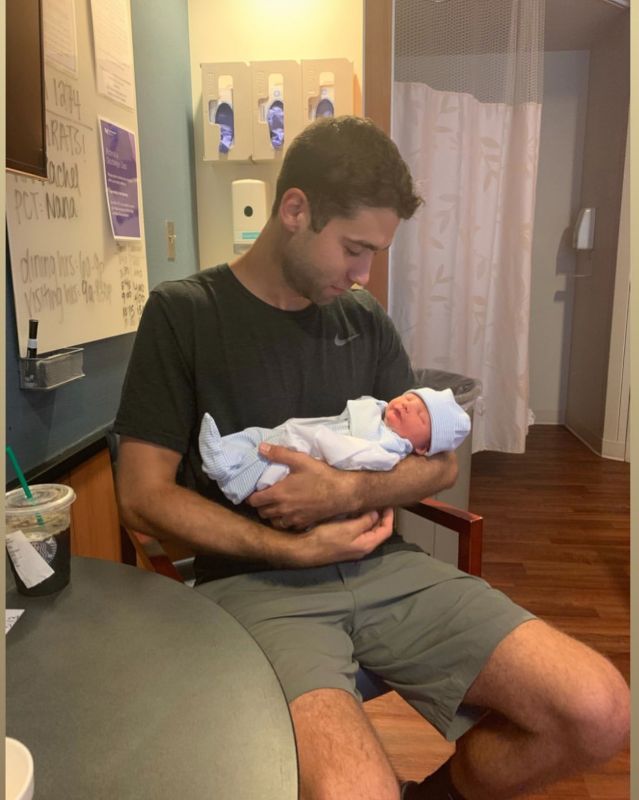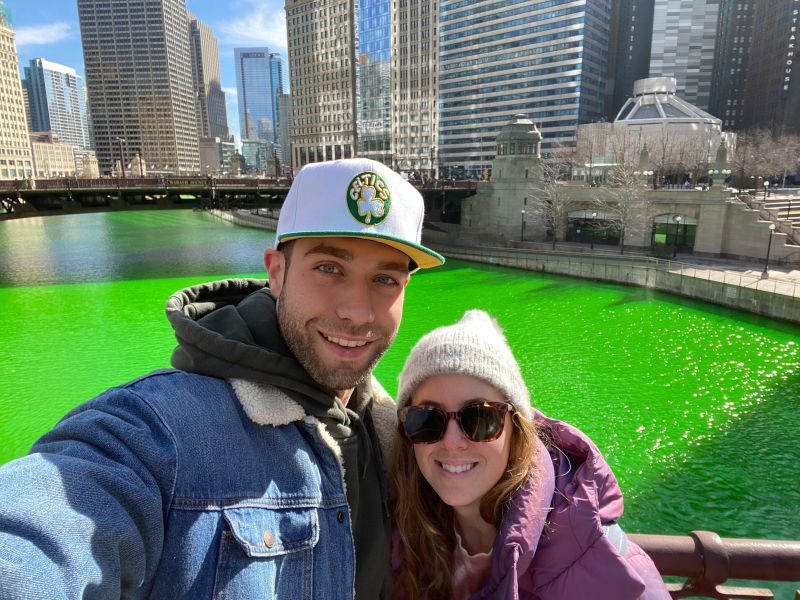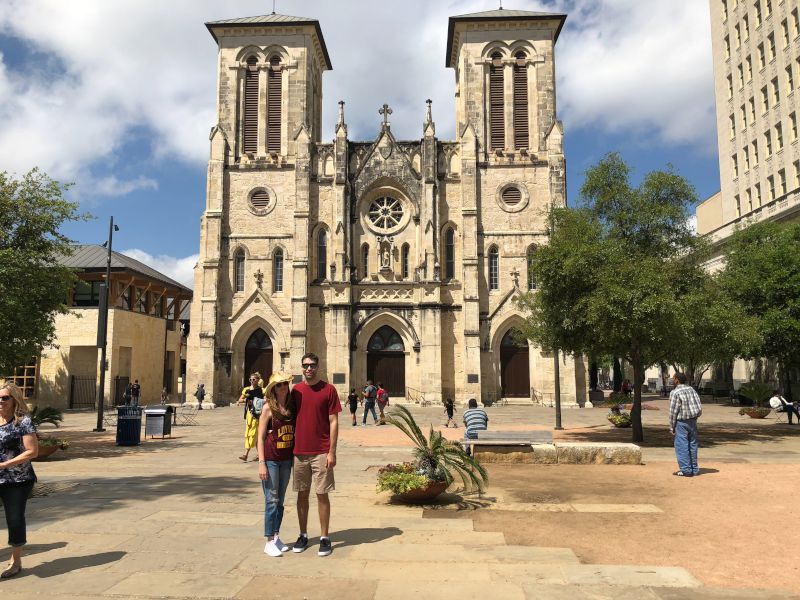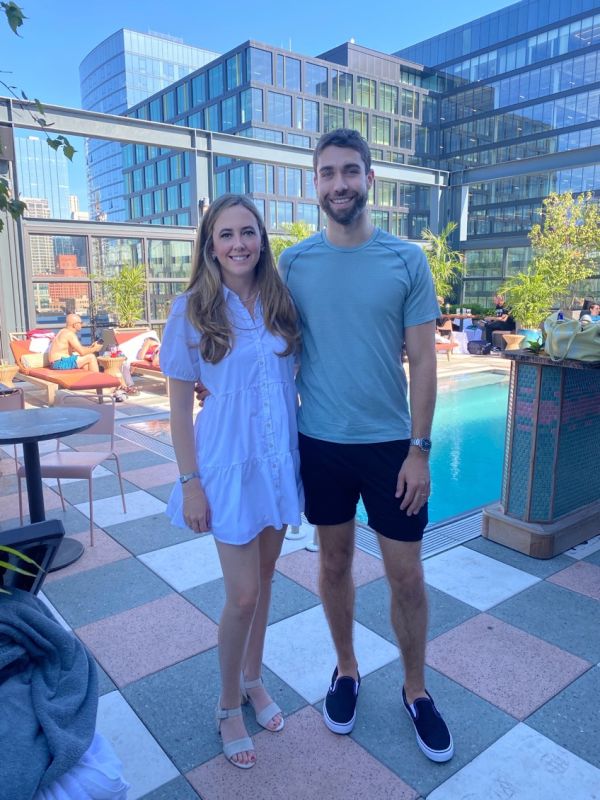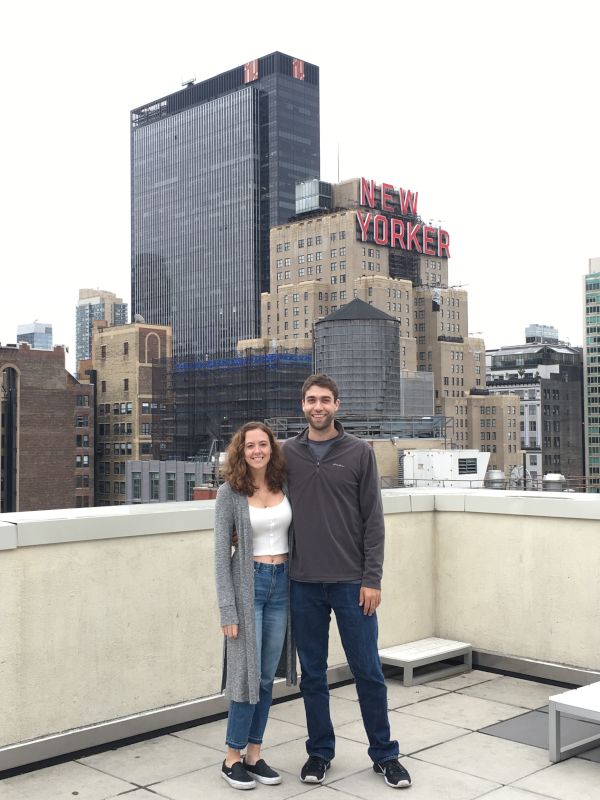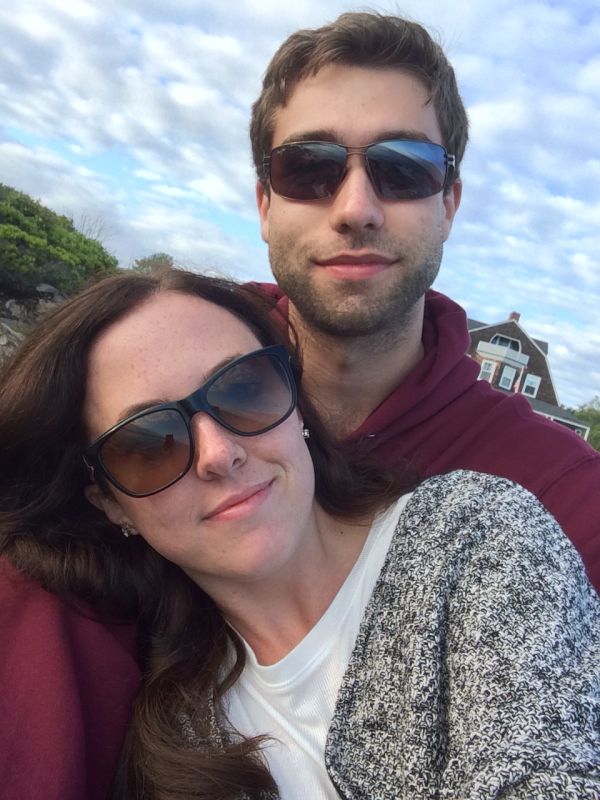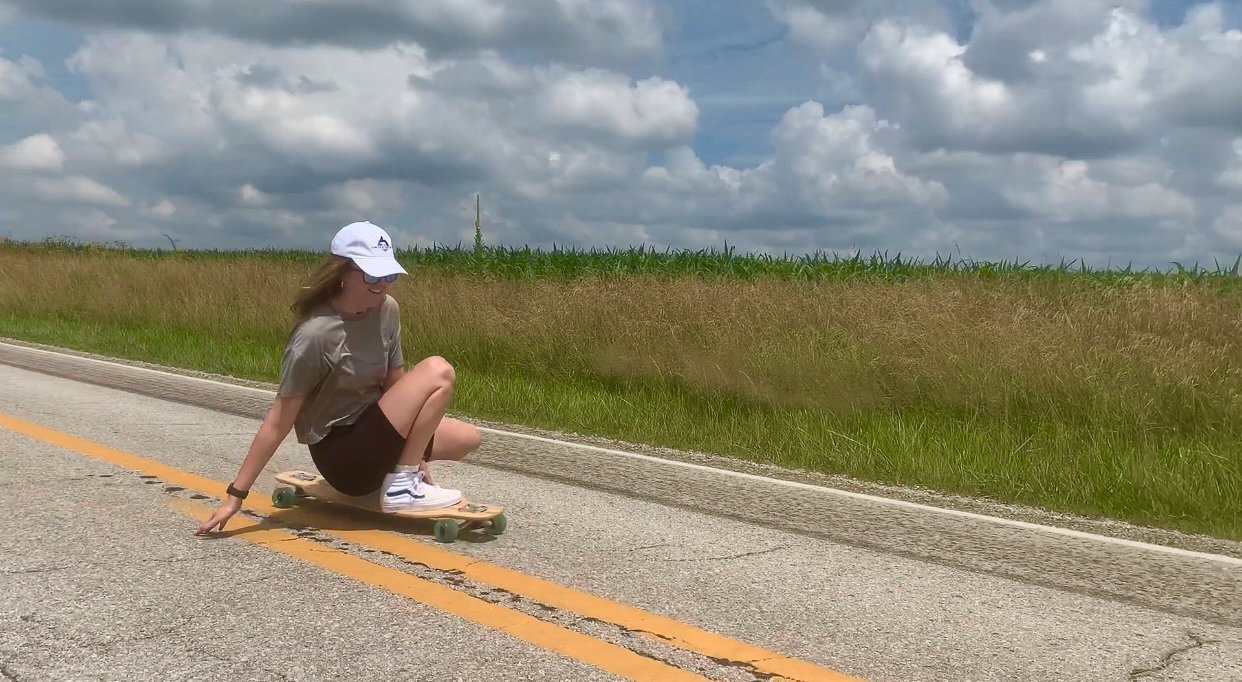 ×
1 / 12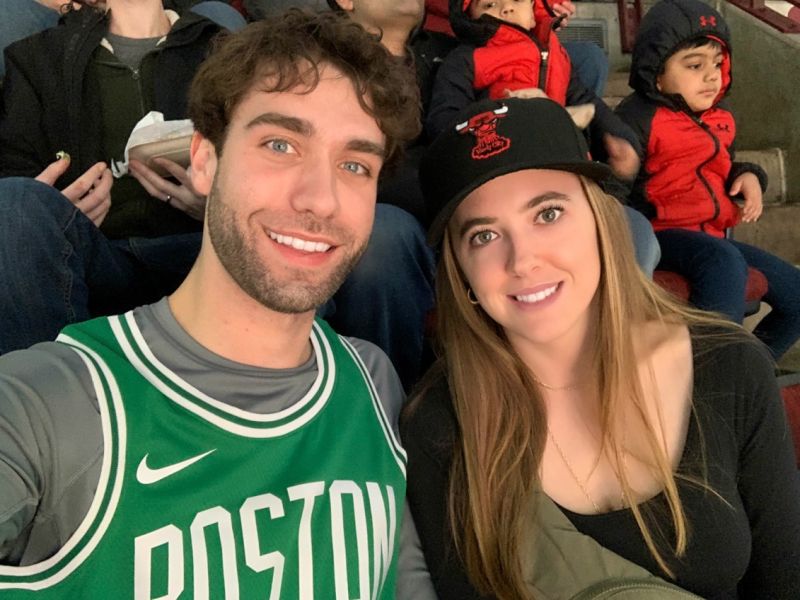 2 / 12
3 / 12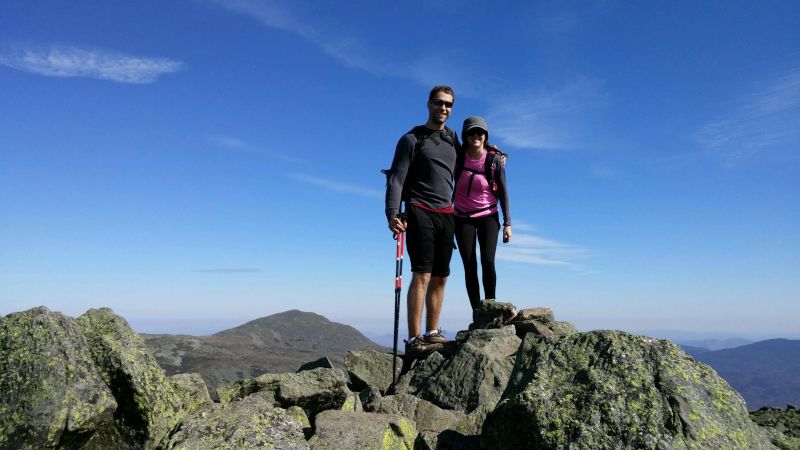 4 / 12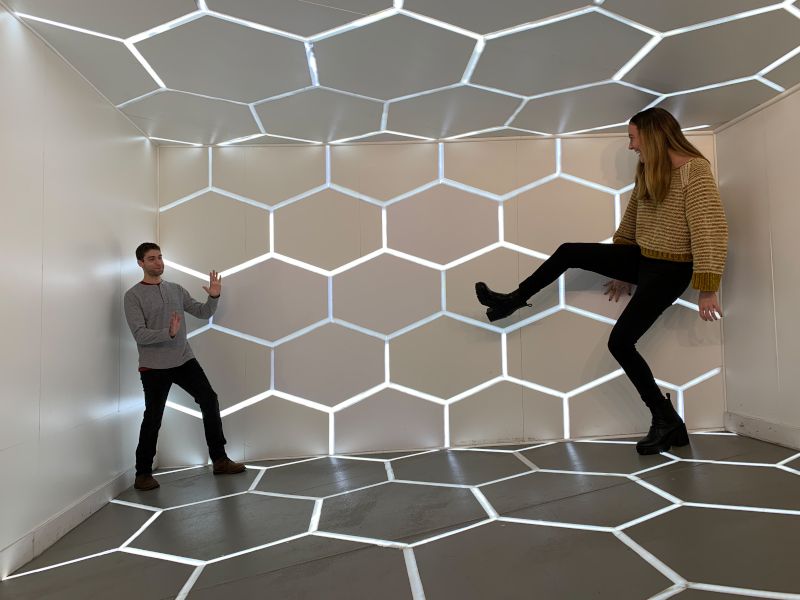 5 / 12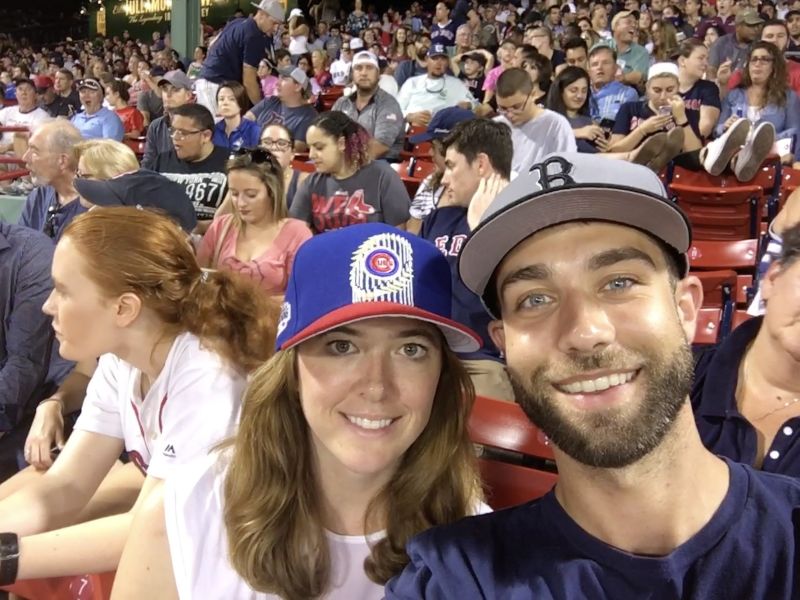 6 / 12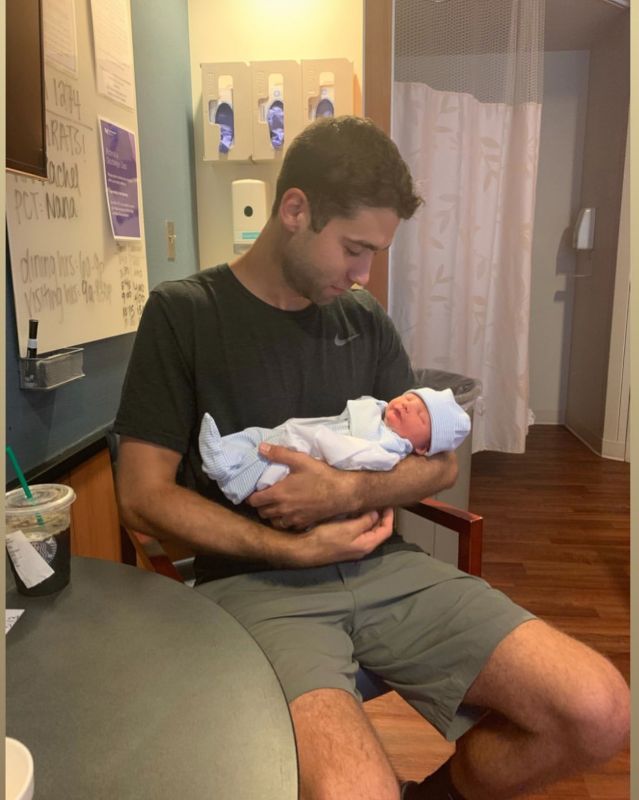 7 / 12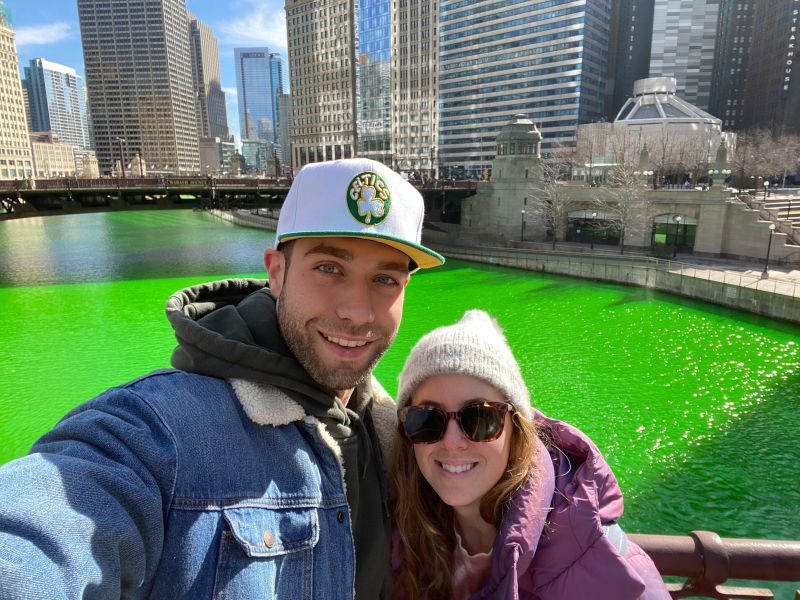 8 / 12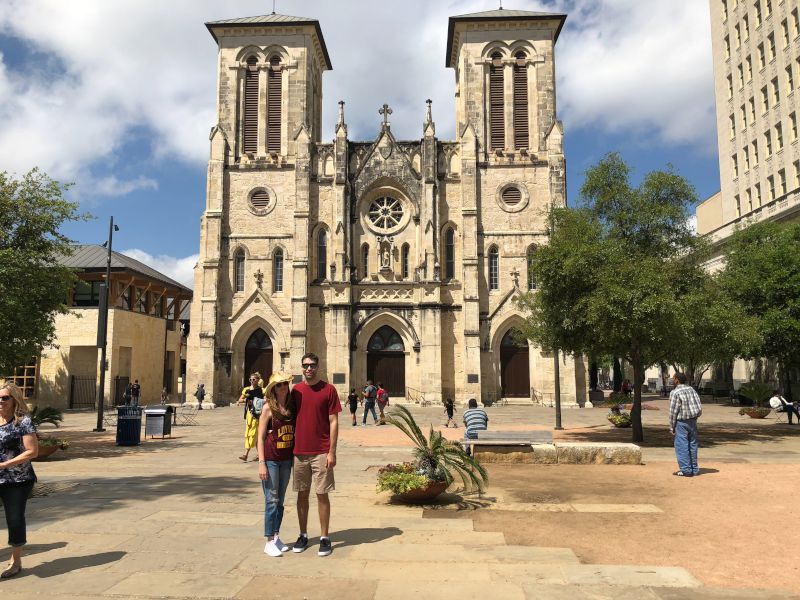 9 / 12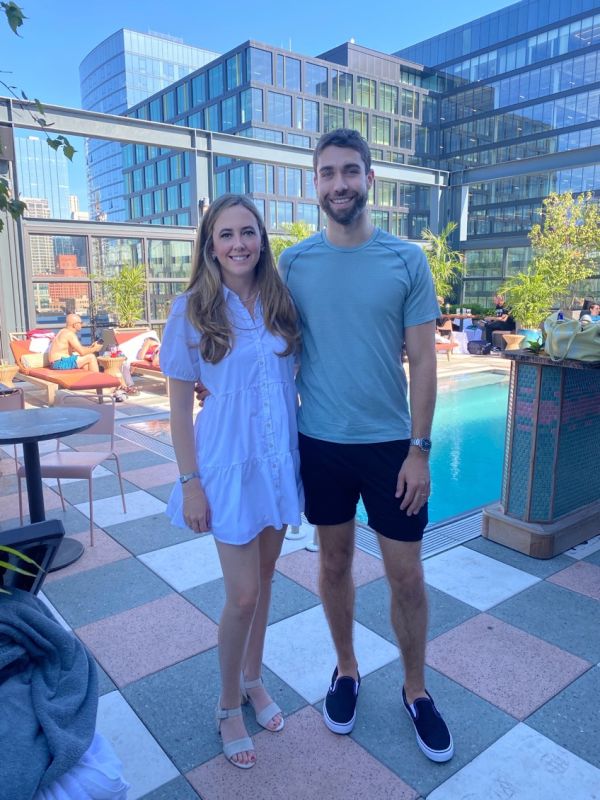 10 / 12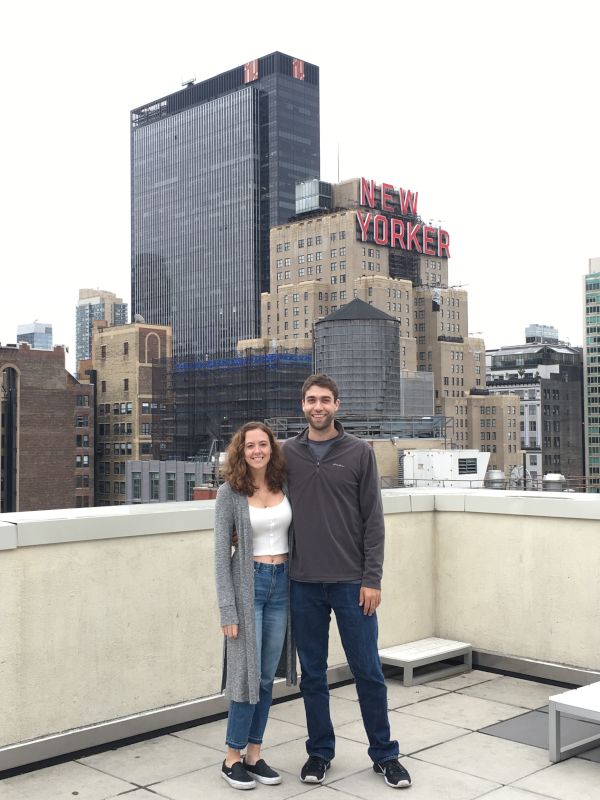 11 / 12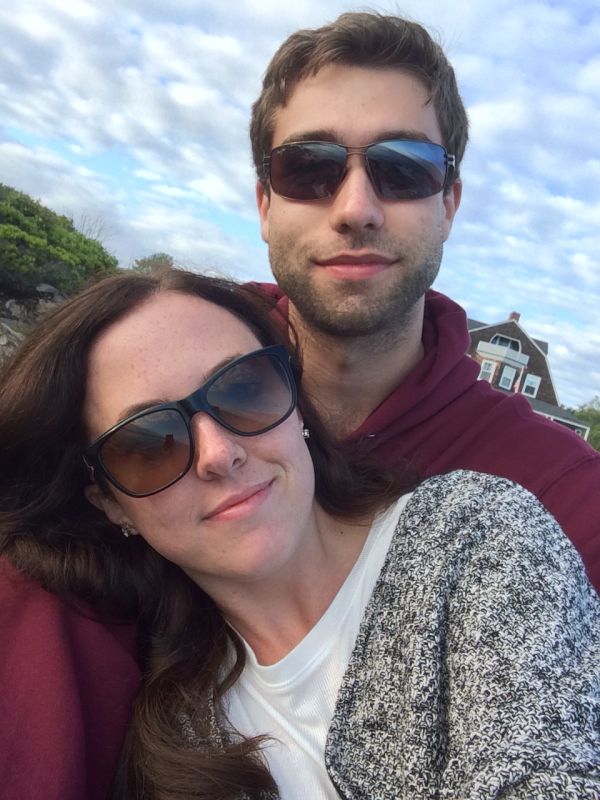 12 / 12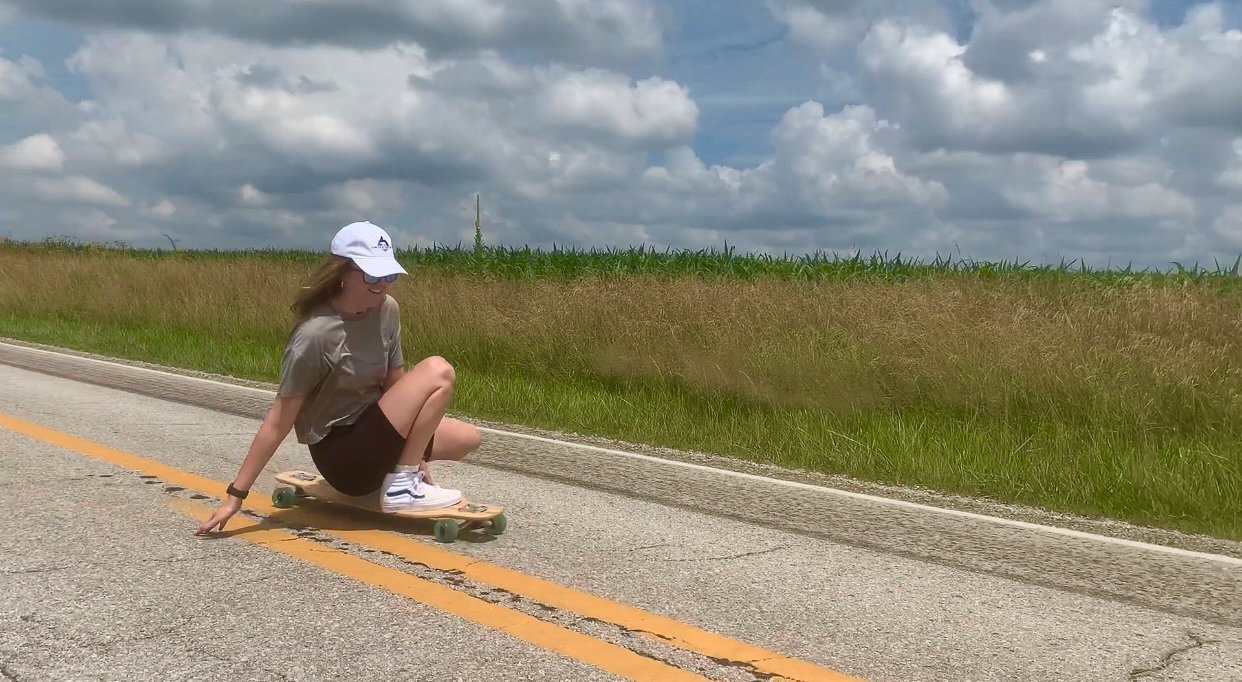 ❮
❯
Our House and Neighborhood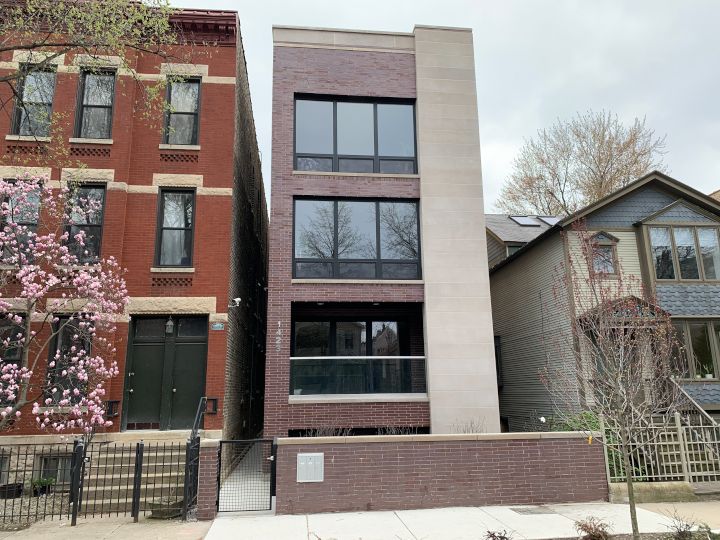 We both grew up in the suburbs, but we are currently enjoying all of the amenities that life in a big city like Chicago has to offer. We recently moved to a top floor, 3 bedroom 2.5 bathroom condo which has amazing views of the city skyline and lets in plenty of sunlight. The condo is located in a quiet neighborhood that is walking distance from multiple parks, schools, restaurants, and shops. We often see our neighbors walking their dogs in the area and going for runs. The condo is also walking distance from Katelyn's parents and brother, as well as the beautiful historic church we all go to together.
We regularly go for walks around the area to admire the city's views and various architecture, and we usually find different coffee shops to try out. In the summertime we like to ride our bikes along the paved trails by the shores of lake Michigan and to relax at the beaches by the water. There are many street festivals that display new art, music, and cultural events. We also enjoy going to one of the nearby parks where we play basketball and tennis. Chicago is a major city so there are usually many other families and children out and about, and playing at the parks as well.
Our Extended Families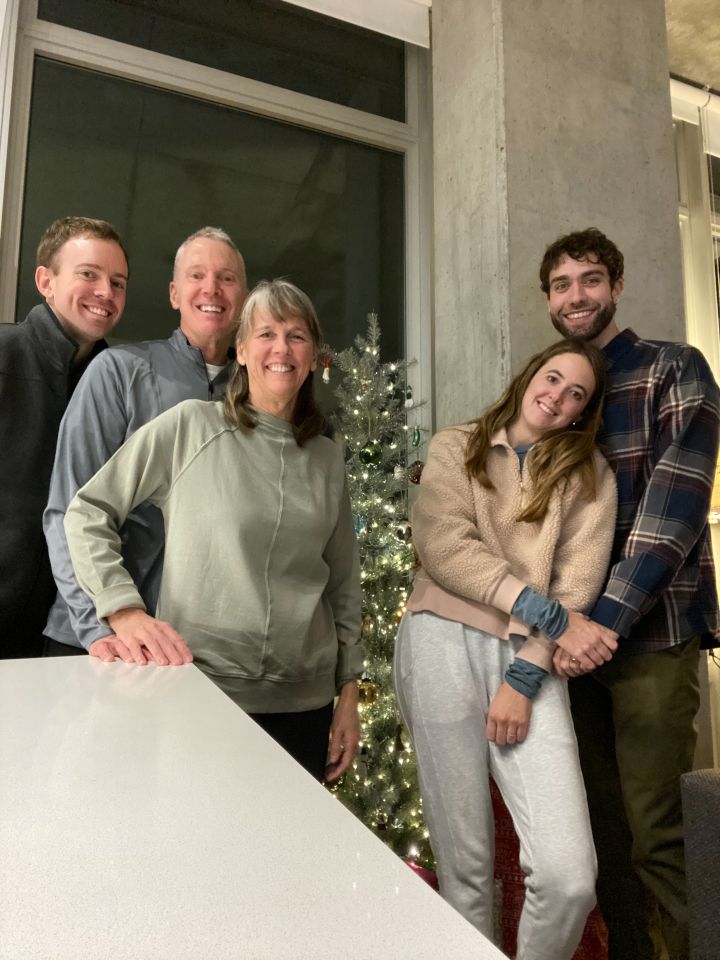 We currently live walking distance from Katelyn's parents who are retired and her brother, Kevin, who works as a doctor in the ER. We often spend time together several times during the week. We often go to church together on Sunday's and we will usually take turns cooking dinner for each other one night during the week. Jon and Kevin workout together at a nearby gym, and often play golf in the summer.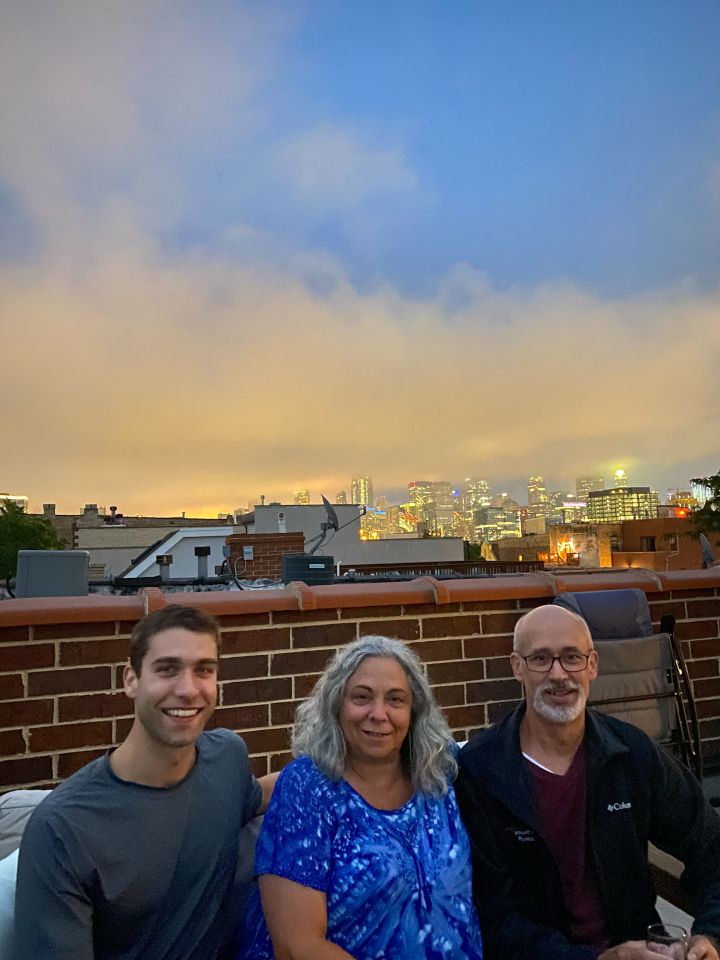 Katelyn grew up with her parents and brother in a suburb about an hour from Chicago. Her dad is from New York so she spent many summers visiting her aunts, uncles, and cousins there and got to explore New York City. Katelyn is closest to her cousin Jack who was adopted from Russia. She often visits him and his parents out in Denver, Colorado, and they like go to places like the Rocky Mountains when she's out there.
Jon is originally from New Hampshire. He is an only child, but grew up with plenty of cousins and friends around. His parents recently moved to South Carolina to retire, but he still has relatives and friends he likes to visit in New Hampshire, and likes to go snowboarding or hiking when he is there. When visiting his parents, which he tries to do several times during the year, they usually enjoy catching up over dinner at new restaurants, watching movies to relax at night, and getting together with other aunts, uncles, and cousins who live nearby.
From Us to You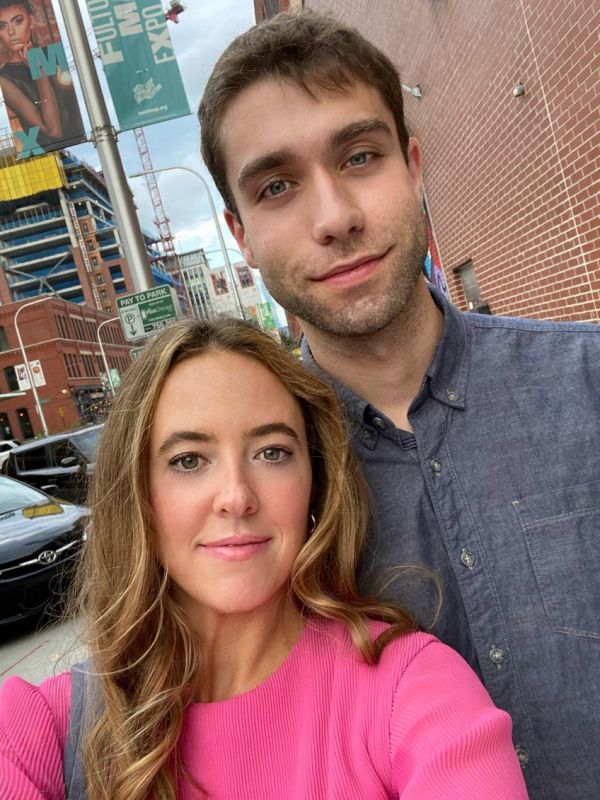 Thank you for taking the time to consider us as potential parents for your child. At this point we have not met you yet, and we don't know much about you or where you come from in life. All we can do is imagine how difficult of a decision it is that you have ahead of you. There are likely multiple other adoptive parent profiles you've looked at that are filled with people who would surely make excellent deserving parents for your child. Just know that if you allow us the privilege of becoming parents to your child, they will be loved and cared for above all else.
We would raise them to the best of our abilities with patience, open minds, and open hearts. We would teach them to love themselves, be proud of who they are and where they come from, and to be a good person to everyone around them. We would also provide as much opportunities for them to learn and develop by encouraging them to pursue any activities and hobbies that interest them. Ultimately, we would want for them what all parents want, which is for their child to be happy and healthy, and to find their own version of success in life.
As a couple, we have been together for more than seven years, and we have been married for over three years. We have had to deal with infertility for the past two years which has been one of the most difficult things we've ever gone through. We expect adoption and raising a child will also be very challenging, but we also believe it will be one of the most rewarding experiences we can go through. We have never gone through anything like this before so it will be new for us as it may be for you too.
If you choose us we are more than willing to keep communication open with you, whether that includes text messages, pictures, videos, or letters. What type of communication and how often you want to receive them is likely something that we will all have to figure out together, and we will work with your wants and needs. We have come to realize that open communication is best for you, us, and, most importantly, the child.
We are very excited at the prospect of becoming parents. We envision making many memories by going to sporting events, playing music, watching movies, traveling, visiting family, celebrating holidays together, playing at the park, and so many more. We also look forward to just watching our child grow, reach milestones, and reach their full potential in life. It will be an amazing experience and joy for us to see who they will become and what they will achieve.
Thank you for taking the time to read through our letter, and thank you again for your consideration. We are glad there are people like you in the world. Whichever decisions you choose to make throughout this adoption process, we wish you the best and many years of happiness.
Jon & Katelyn
Favorites
Actor
Leonardo DiCaprio
Paul Walker
Actress
Natalie Portman
Emma Stone
Author
George R. R. Martin
Mark Sullivan
Book
Game of Thrones
Beneath the Scarlet Sky
Candy Bar
Butterfinger
Gummy worms
Cartoon
Spongebob Squarepants
Catdog
Childhood Memory
Family cookouts/pool parties in the summer.
Visiting family in Denver, CO
Childhood Toy
Spiderman action figure
Basketball
Children's Book
The Rainbow Fish
Where the Wild Things Are
Classic Movie
The Godfather
Meet Me in St. Louis
Day of Week
Saturday
Friday
Dessert
Cheesecake
Fruit tart
Disney Movie
Toy Story
Finding Nemo
Dream Car
1969 Ford Mustang Mach 1
Aston Martin
Dream Job
Musician
Astronaut
Dream Vacation
Italy
Maldives
Family Activity
Watching movies
Going for walks
Flower / Plant
Rose
Sunflower
Food
Pizza
Bagels with cream cheese
Form of Exercise
Running
Biking
Hobby
Playing the guitar
Cooking
Holiday
Christmas
Thanksgiving
Holiday Song
White Christmas
Have yourself a merry christmas
Holiday Tradition
Opening presents with family
Going to the movies on Christmas eve
Ice Cream
Ben and Jerry's Tonight Dough
Coffee Oreo
Junk Food
Doritos Nacho Cheese
Pretzels
Leisure Activity
Watching sports
Getting nails done
Magazine
Car and Driver
Architectural Digest
Memory with a Child
Holding my cousin's son for the first time after he was born.
Teaching the kids I nannied how to skateboard
Memory with Spouse
Visiting Chicago for the first time
Graduating PA school together
Movie
The Lord of the Rings
Billy Madison
Movie Munchie
Popcorn
Gummy bears
Movie Quote
May the Force be with you
You had me at hello
Movie Type
Action/Adventure
Romantic Comedy
Musical
Les Miserables
Mamma Mia
Musical Group
The Dave Matthews Band
NERD
Nursery Rhyme
Twinkle Twinkle Little Star
Itsy Bitsy Spider
Olympic Event
Snowboarding Halfpipe
Gymnastics
Personal Hero
Michael Jordan
My mother
Play
Our Town
Romeo and Juliet
Poet
Edgar Allen Poe
Robert Frost
Quality about my Spouse
Genuine
His kindness
Quote
You must be the change you wish to see in the world
I'm torn between the desire to improve the world and enjoy the world. This makes it hard to plan the day.
Restaurant
The Cheesecake Factory
Panera
Sandwich
Italian Sub
Roast beef and cheddar
Scripture
John 3:16
Matthew 19:26
Shopping Store
REI
Lululemon
Song
Simple Man
All of the Lights
Sport to Play
Basketball
Tennis
Sport to Watch
Basketball
Football
Sports Star
Tom Brady
Michael Jordan
Sports Team
Boston Celtics
Chicago Bulls
Subject in School
Science
Philosophy
Thing to Cook
Hamburgers on the grill
Shrimp tacos
Time of Day
Evening
Morning
Tradition
Pizza of Friday night
Watching Meet me in St. Louis for Christmas
TV Show
Breaking Bad
Seinfeld
TV Show Character
Mr. Spock
Kramer
Type of Music
Rock and roll
Hip-Hop
Vacation Spot
Boulder Colorado
Miami, FL
Get in Touch
Provide more information, so American Adoptions can connect you with this family.
---