1-800-ADOPTION
Thank you for viewing our profile
If you would like to learn more about us, please call 1-800-ADOPTION (2367846), fill out the form at the bottom of our on-line profile page, or email us at bp_information@americanadoptions.com.
To revisit our on-line profile page and view our profile video at American Adoptions, simply use your mobile phone to scan the QR code on the right. We are looking forward to hearing from you!
Ryan & Tricia
We are a married couple who have been together since just after high school. We live in a suburb of the Twin Cities in Minnesota in a home we built in 2019 intended to grow from a couple to a family through adoption. We are fortunate to have close-knit family and friends, many of whom have young children. We can often be found spending time with them and are eager to have a child of our own.
About Us
Job
Sr. Manager Strategy Consultant
Sr. Human Resources Business Partner
Education
Business & Marketing Education
Elementary Education
Relationship
Legally Married
What it Means to Be Parents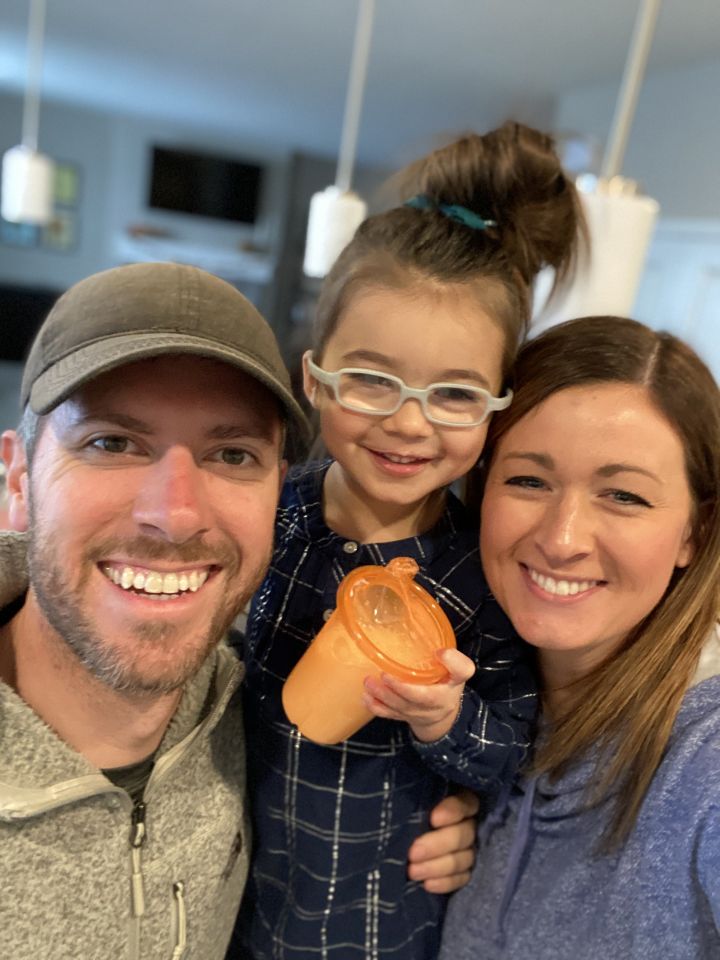 To us, being parents means being the two people who will unconditionally love, support, and help our child grow into the person they want to be.
It means fostering our child's interests. It also means we have a responsibility to teach our child how to be kind, to be a good citizen, to make healthy and safe choices, to learn, and to try their best. It means committing to helping our child through their highs and lows, being a voice of reason, and mostly being the two people who will dedicate their lives and their hearts to ensuring the child feels loved and respected.
What excites us most about being parents is having a child in our lives to love, to share our interests and values with, to read to, to vacation with, to explore our community through a different lens with, and to grow from a couple to a family with. We look forward to creating memories and living the regular day-to-day moments with a child. We get excited about having a child join our existing family traditions and being part of creating new traditions together.
Qualities We Admire in Each Other
Tricia About Ryan: Ryan has so many great qualities. First off, Ryan is a very dedicated person in his friendships, his career, his family, and his marriage. He is never impulsive and thinks things through before committing to a plan which has saved us endless amounts of time and resources through the years. He is handy so he can fix almost anything around the house. Ryan is kind and puts other people's needs before his own. Ryan is endlessly patient and has a great sense of humor. He is balanced in his approach to life; he never takes himself too seriously and can be spontaneous and fun but also understands the need to have routine and have downtime to relax. He is very smart, he is athletically talented, and is so much fun to be around.
Ryan About Tricia: Tricia is always the life of the party and the life of this household. She brightens up any room she walks in, whether it be with friends, family, or even in the workplace – people gravitate towards her. She is incredibly intelligent, driven, hard-working, spontaneous, and always in search of excitement. Her passion for fun and new experiences constantly keeps me on my toes and gets me out of my natural comfort zone, something I'm very grateful for. Tricia has always been an incredible role model for her two younger sisters, setting the bar high. I admire how she takes on any challenge without hesitation, and always finds a new way to get things done.
Our Leisure Time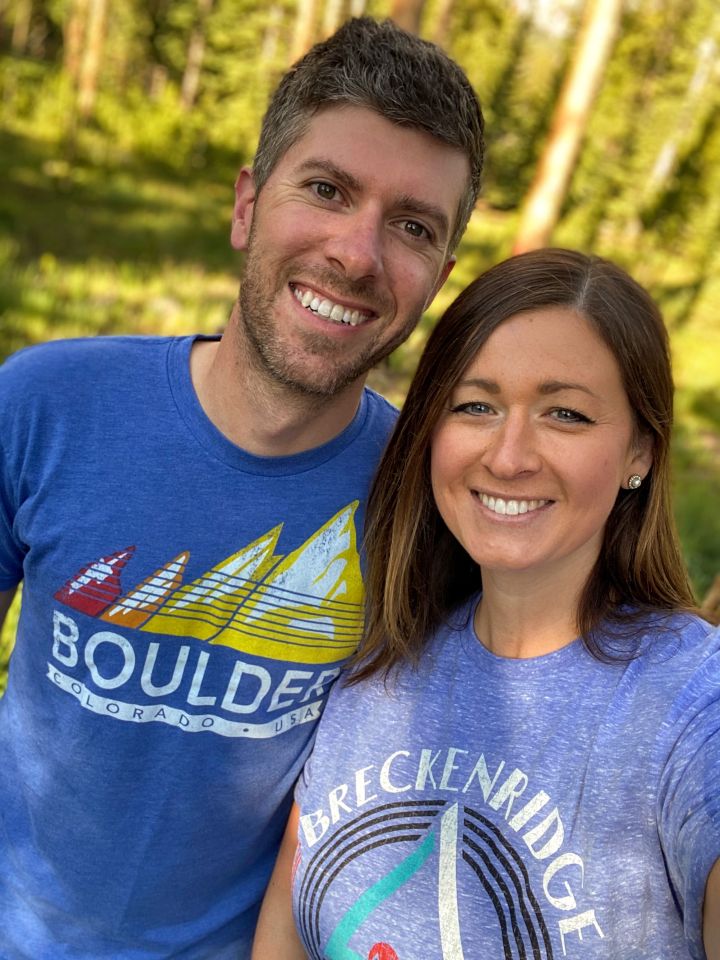 Being as we are from Minnesota, the way we spend our time really depends on the season. Throughout the year, we love exploring our own state.
Especially in the warmer months, we travel to different cities to try their signature restaurants and check out what makes each city unique. We love to spend as much of the summer as possible hanging outdoors in the cul-de-sac with our neighbors and spending evenings on our deck, going on walks, playing tennis, golf, and pickleball, gardening, and on weekends traveling up North to go to cabins (and especially love being out on a pontoon).
We love being up North when the leaves are changing in autumn and spend time enjoying bonfires and watching football. In the colder months, we do try to enjoy the snow and attend outdoor festivals and snow events but can often be found playing board games, working on puzzles, playing pool, ping pong, and darts, and watching shows at home and often host family and friends. You will find us on a winter getaway to a tropical destination each winter.
Year-round we love to travel and explore different US cities, Ryan's favorite being Breckenridge, Colorado and Tricia's being San Diego, California thus far.
Photos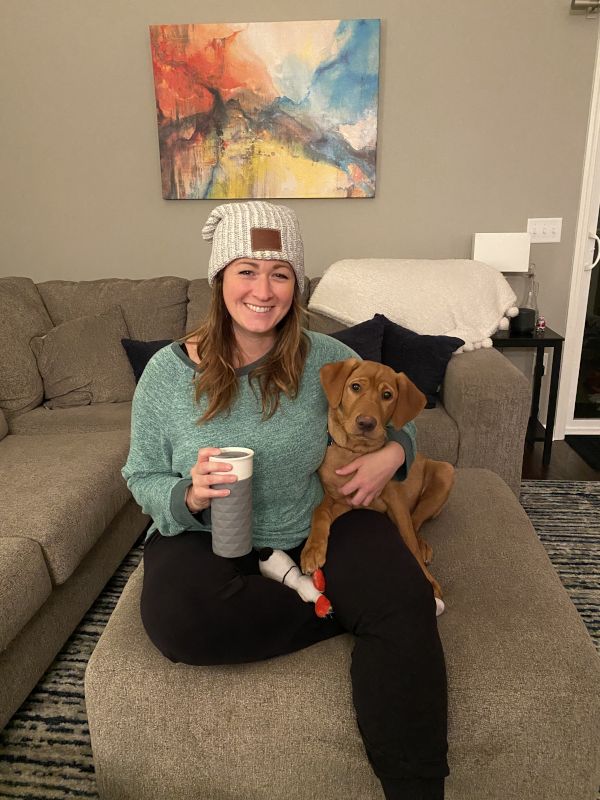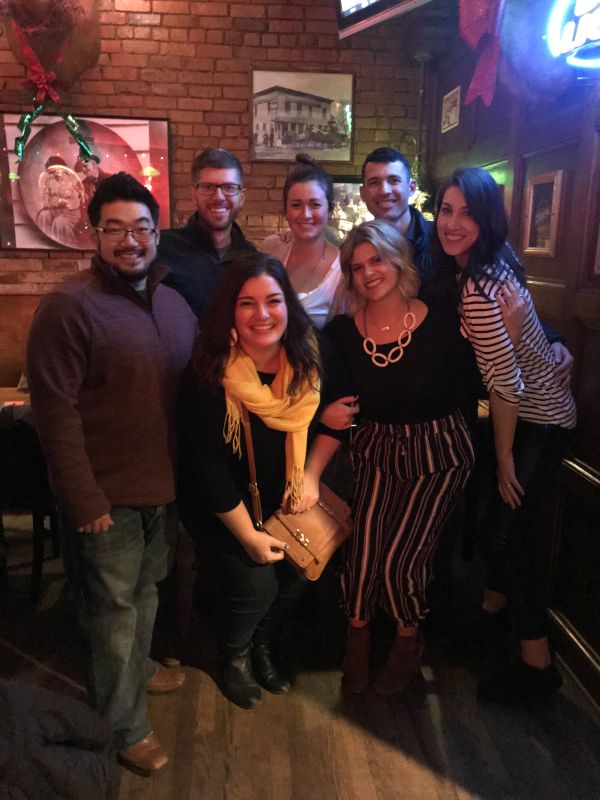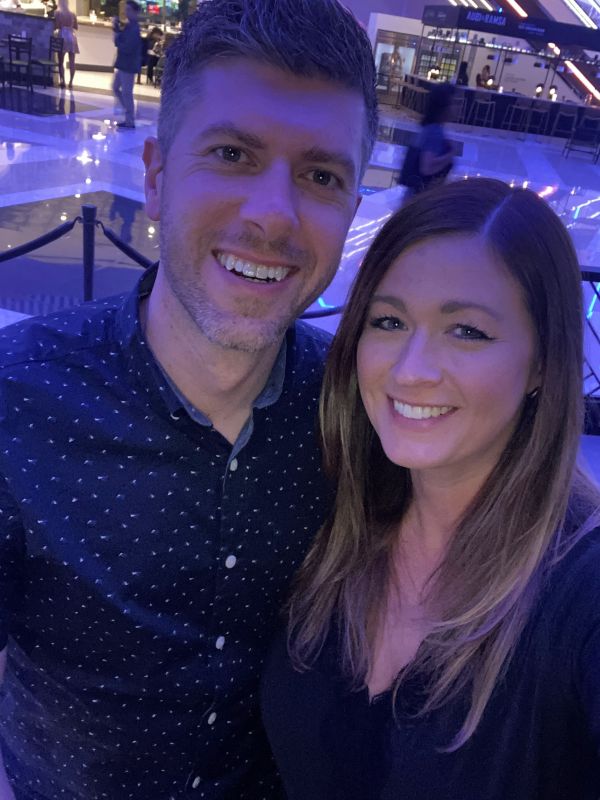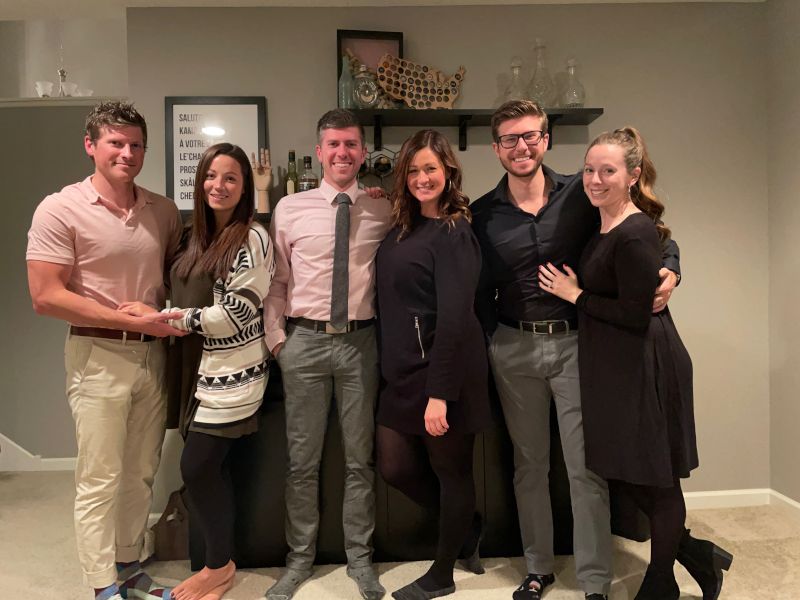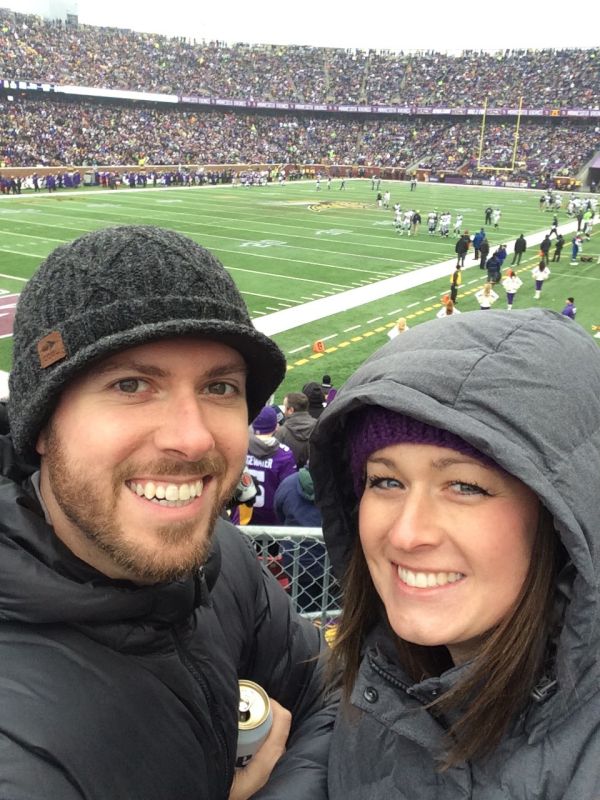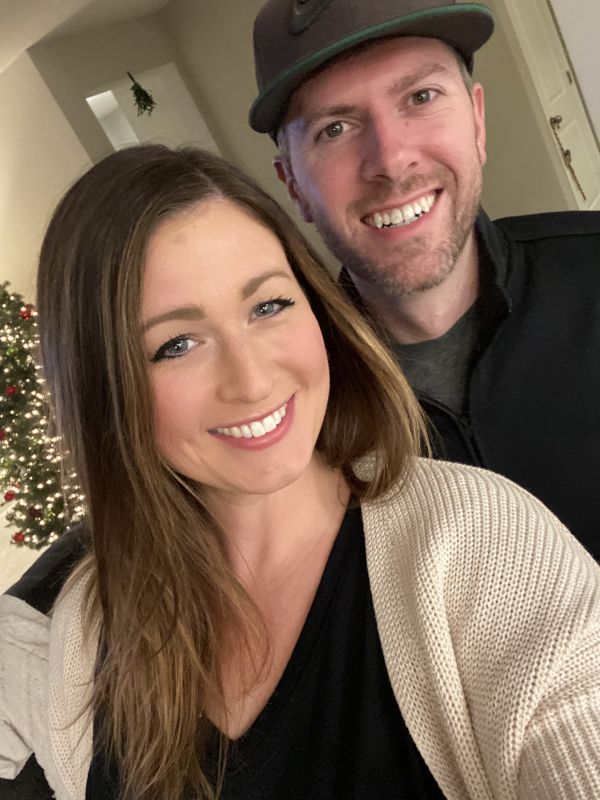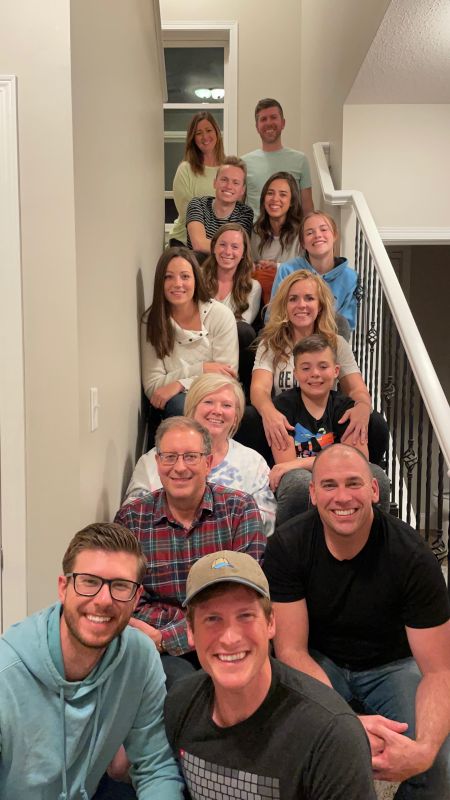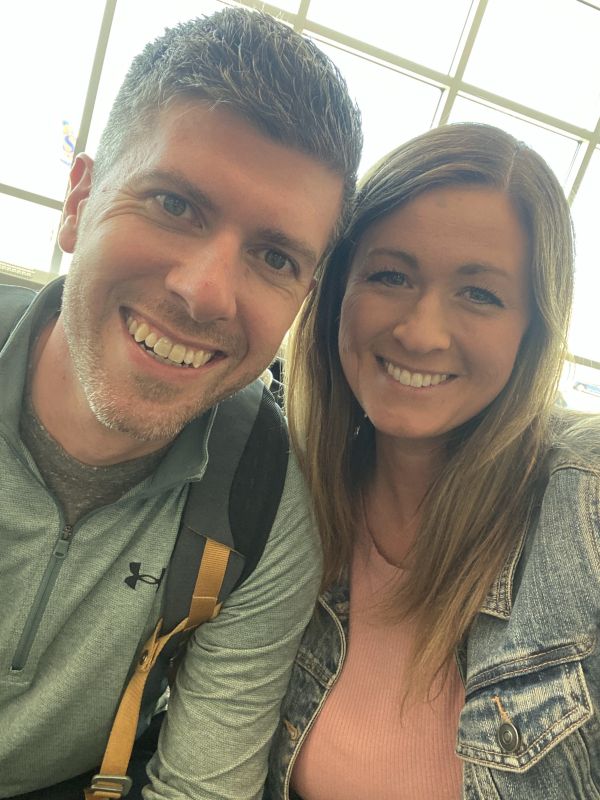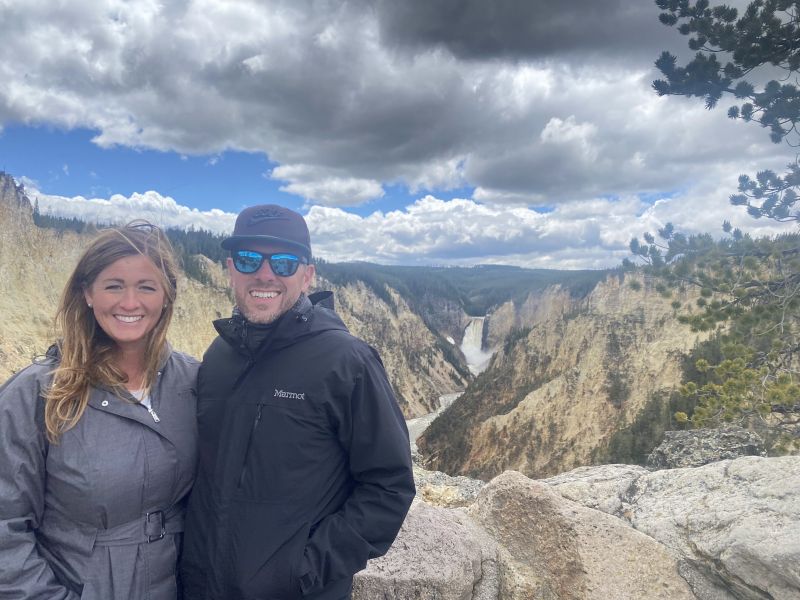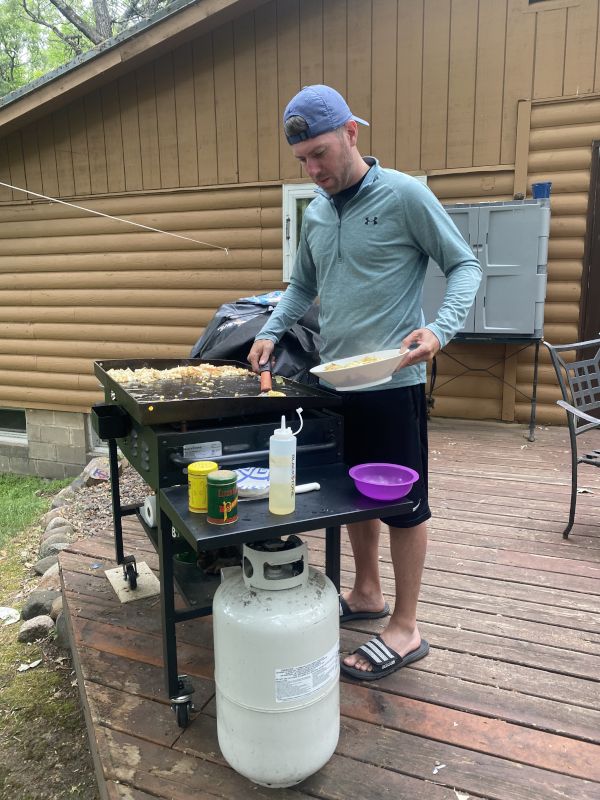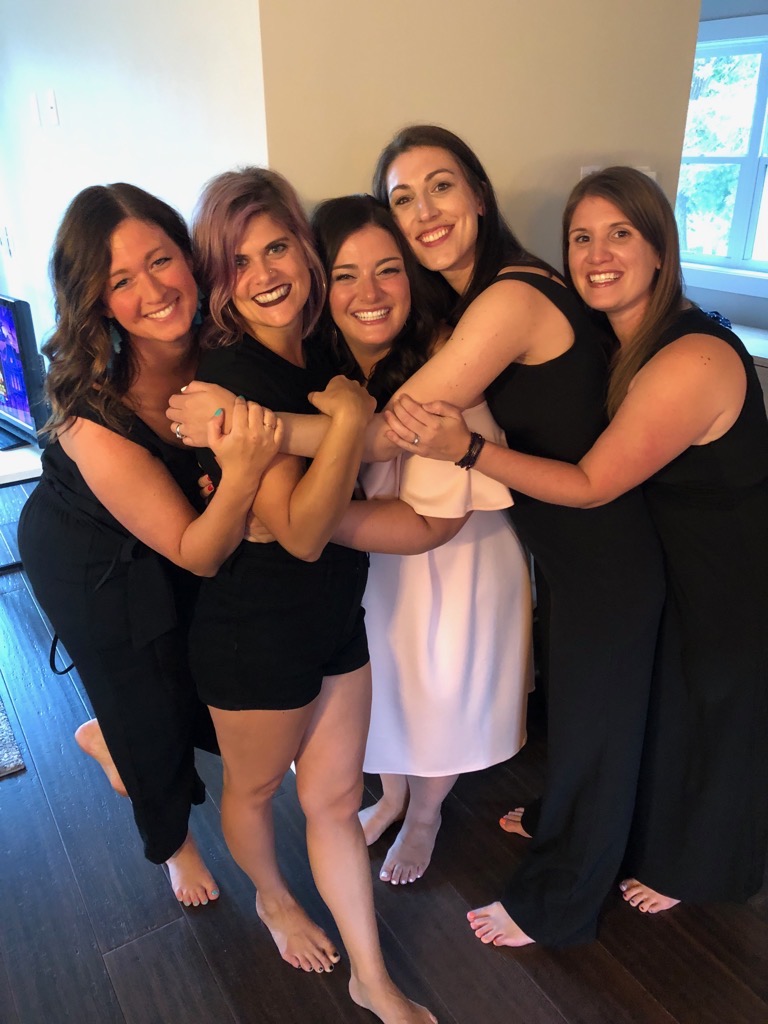 ×
1 / 12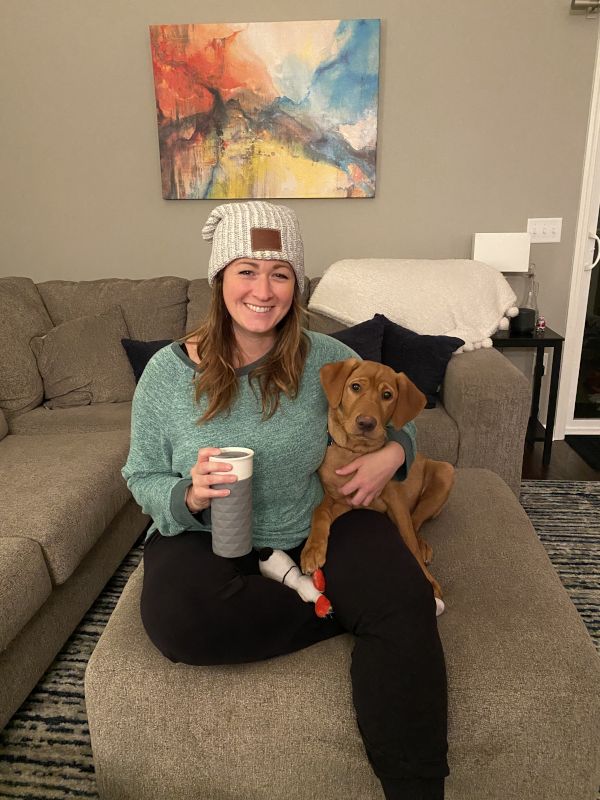 2 / 12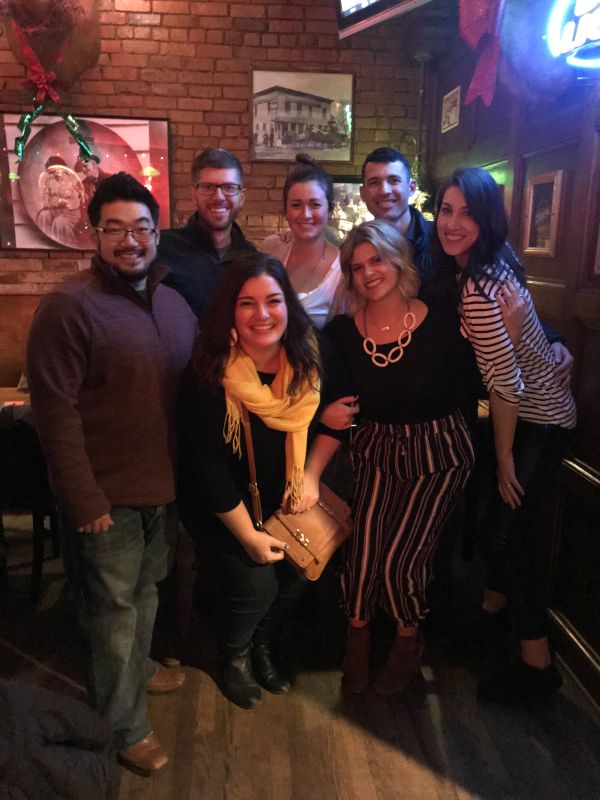 3 / 12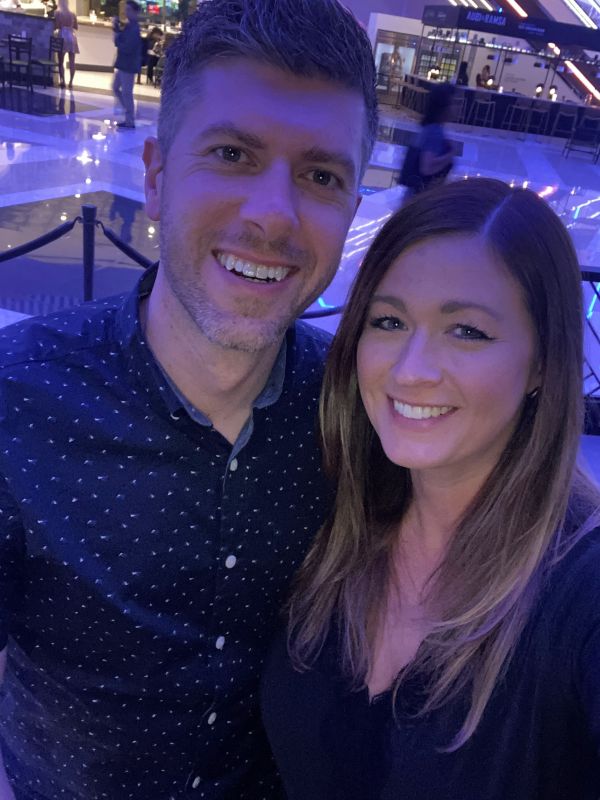 4 / 12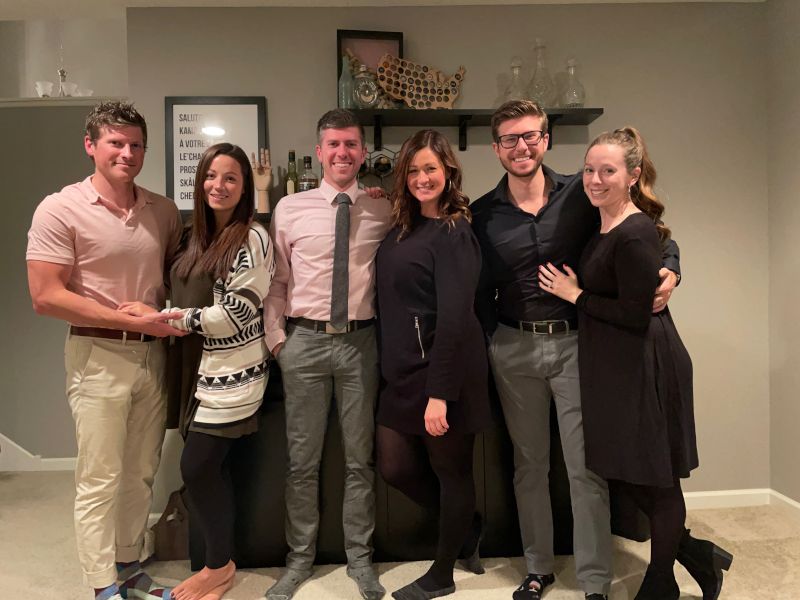 5 / 12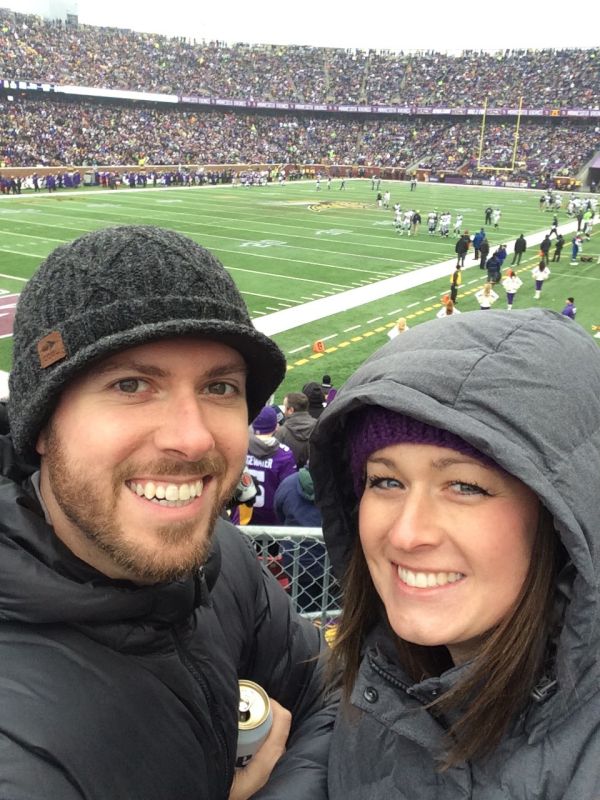 6 / 12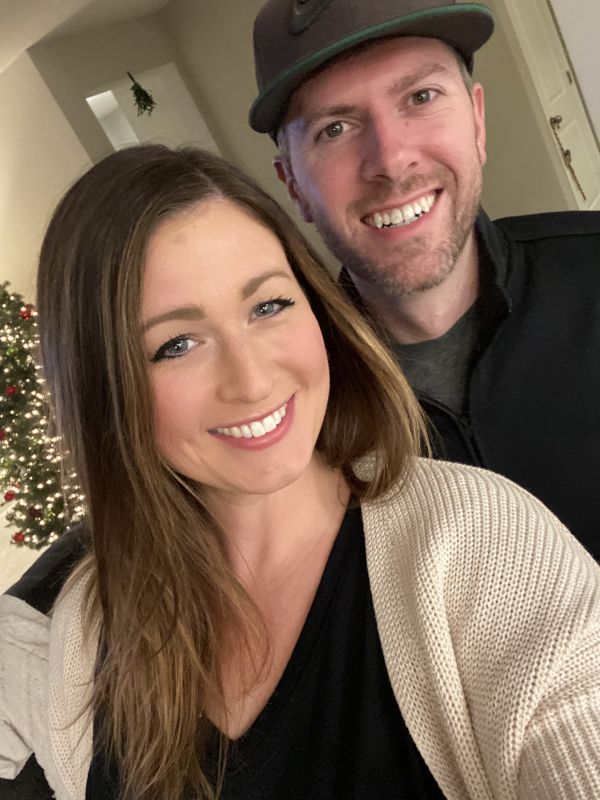 7 / 12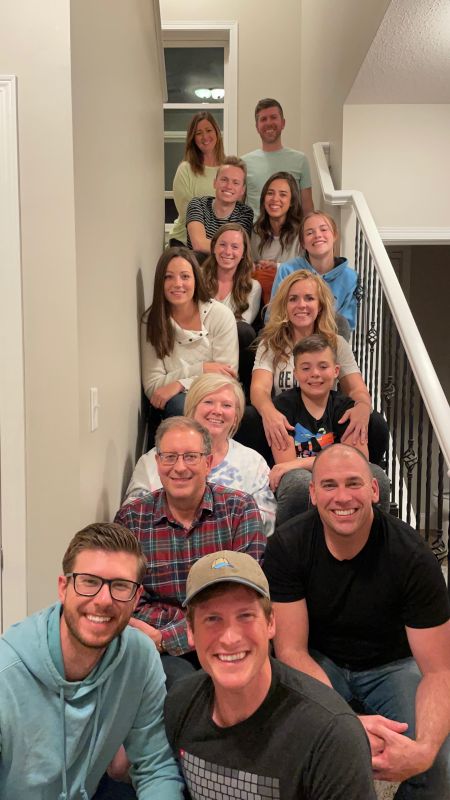 8 / 12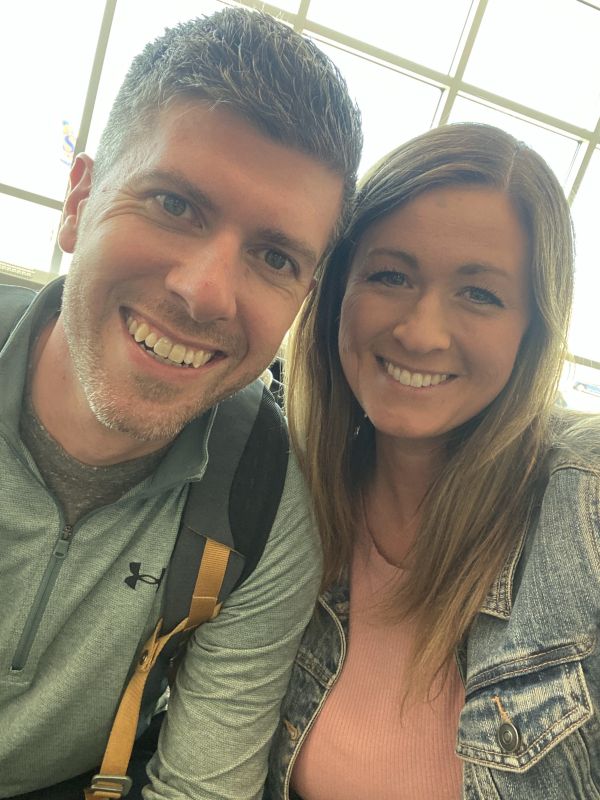 9 / 12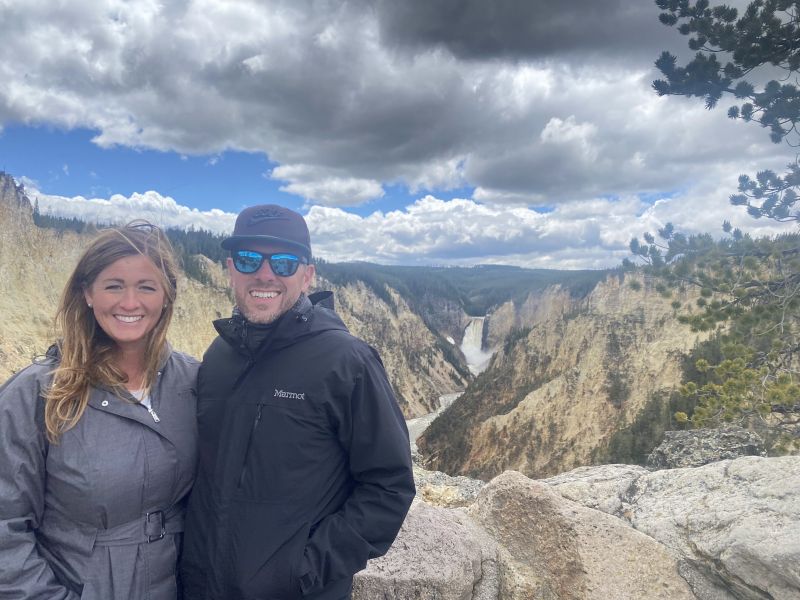 10 / 12
11 / 12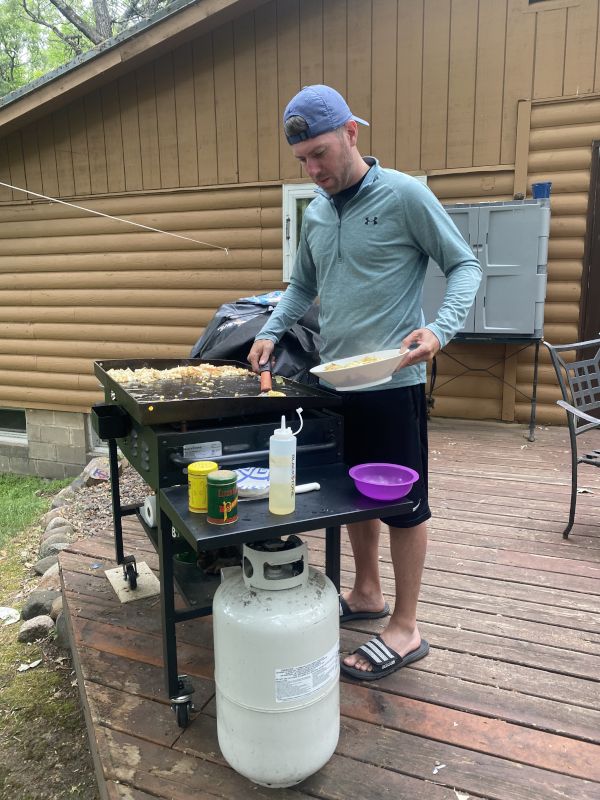 12 / 12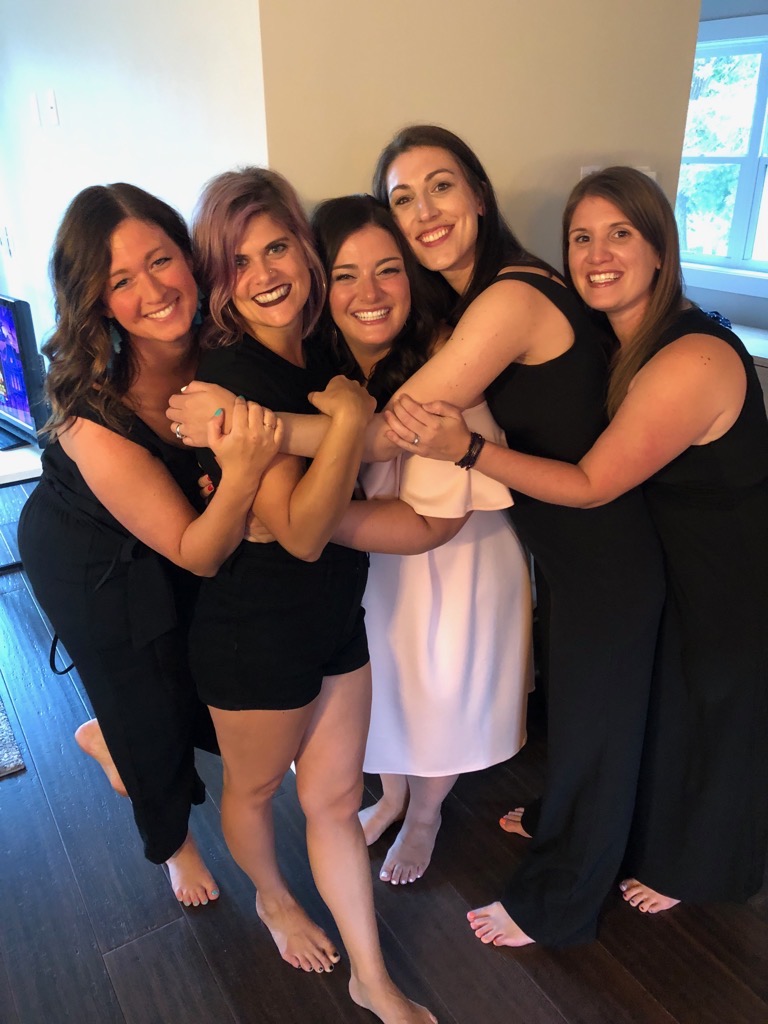 ❮
❯
Our House and Neighborhood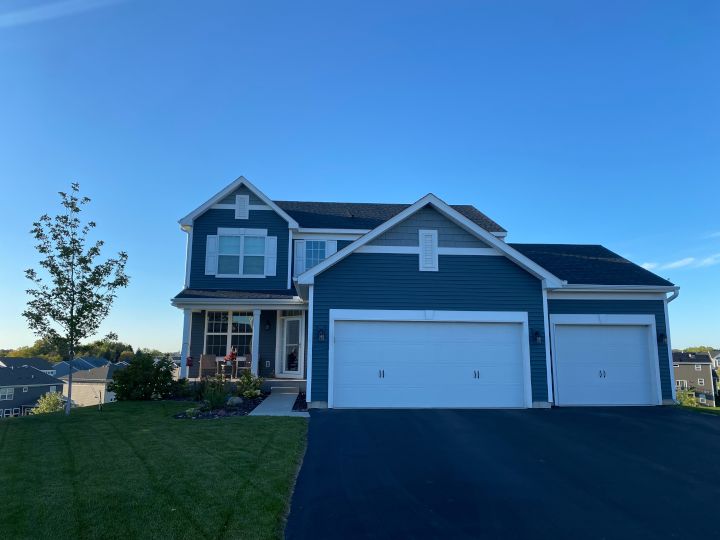 We live in a suburb of St. Paul and Minneapolis, Minnesota. We intentionally chose to live in this community and neighborhood because we believe it is a great place to raise a family. We built our home in 2019 in a neighborhood full of growing families. Our favorite spot of the home is on the main level because of the open floor plan area with a kitchen, living room, dining space, and deck that is a great area to be together to hang out and host. We reside on a low traffic cul-de-sac with neighbors with whom we are very close. They all have young children who spend a lot of time playing together. We are fortunate to have sidewalks and walking paths within our neighborhood and envision taking family walks, hikes, and bike rides in the future.
There are many things that excite us most about raising a child in our community. It has an excellent educational system which often wins national awards. There are expansive local and regional parks nearby to spend time outdoors. There are a number of community education classes for children to take related to athletics, fine arts, robotics, and learning. There are many local indoor and outdoor parks, pools, and community centers to support play and being active all year long. There are annual city events with child-focused activities to celebrate holidays each year.
Our Extended Families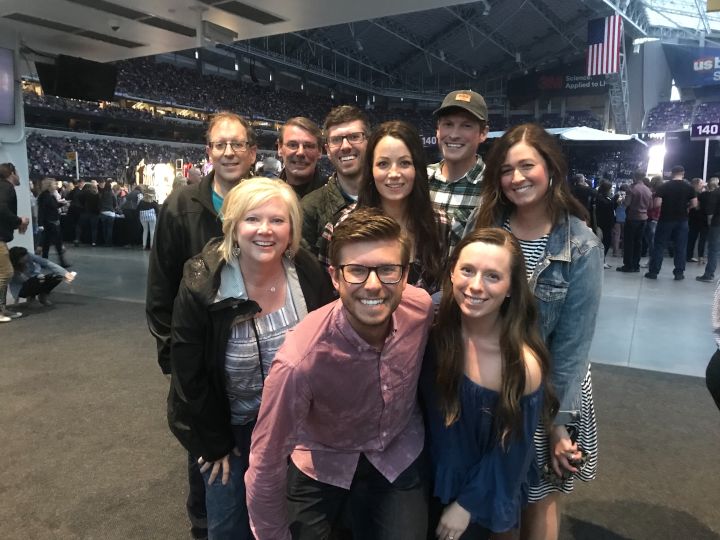 We come from very similar backgrounds as we are both the oldest of three children and as we have grown into adulthood have remained very close (both in how we enjoy each other and in physical proximity) to our parents and siblings. One of Tricia's sisters and her husband are expecting a baby in March 2023. One of Ryan's brothers and his wife are expecting a baby in April 2023. We are so excited about this because we hope to adopt soon and have this child grow up with their cousins! You can often find us hosting our families at our home to celebrate birthdays, holidays, and watch sporting events together. When we are with our families, we love to spend time outdoors on our deck, try new fun foods on the grill or smoker, play games, go on walks, try new restaurants, and relax.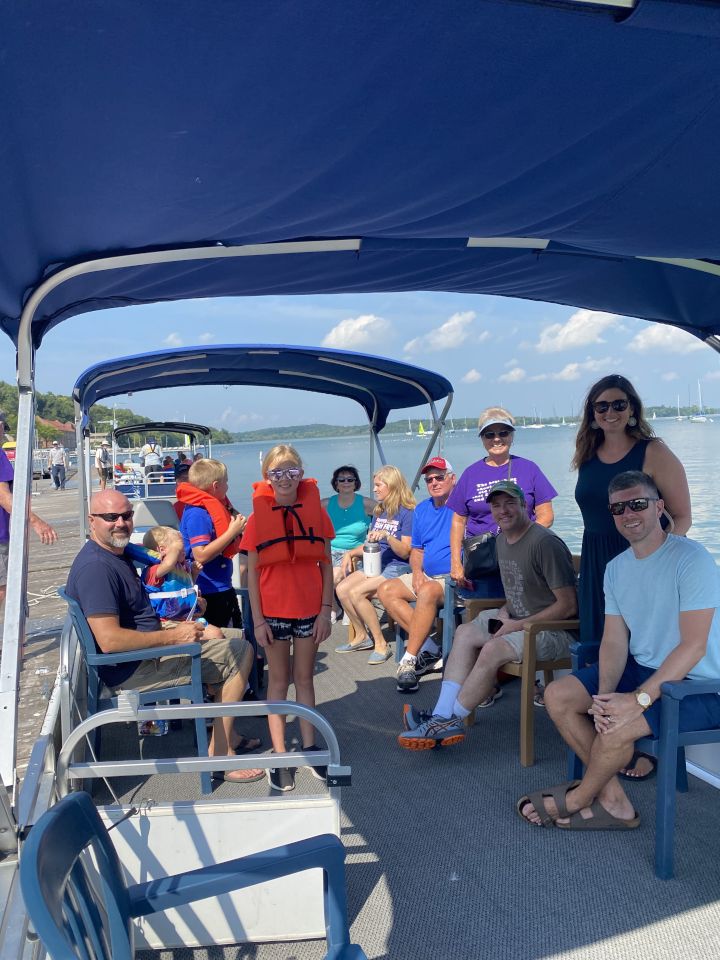 Our favorite tradition with Tricia's siblings is to meet at a local restaurant around town to try different burgers on a monthly basis. Our favorite tradition with Ryan's siblings is to rotate hosting what we call Finer Things Club where we make it a point to get dressed up and have a fancy dinner complete with appetizers and desserts in one of our homes on a monthly basis. Our families are both incredibly supportive of us becoming parents and are eager to become aunts, uncles, and grandparents.
From Us to You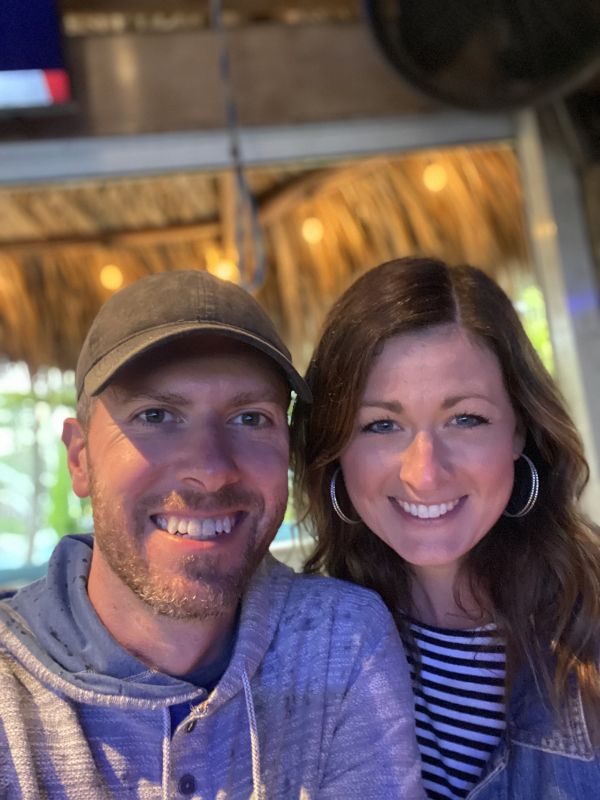 With the sincerest gratitude, we thank you for considering us to be the adoptive parents of your child. We can't even imagine how challenging it would be to make this decision and choose the right family for your child. We genuinely hope we can provide a good picture of who we are and what we value as a couple through our adoption video, our photos, and through our profile.
We have been together for over 18 years and married since 2011. Based on those dates, you can probably tell we aren't the type to move quickly or rashly. Through the past few years, we have tried to get pregnant on our own but have not had success. However, we never went so far as to try any infertility treatments as adoption has always been part of how we want to grow our family. Starting at the beginning of our marriage, we valued building our careers, achieving financial stability, and ensuring we were living in the right community before bringing a child into our family. We feel strongly now is the right time!
We have many friends with children and love spending time with all of them. We each have a sibling who is expecting a baby within the next several months and are thrilled at the prospect of a child growing up with cousins around the same age as we did when we were children. We value family, learning, having fun, adventure, being kind, and trying your best and would work hard to instill those values into any child we would raise.
The thing we most look forward to when thinking of parenthood is simply raising and loving a person unconditionally. We want to share our love of being spontaneous, love of reading, love of nature, and love of learning with a child and think of doing fun and creative craft projects, going to the zoo, and spending weekends playing. We think of spending time with the child's grandparents, aunts, uncles, and our friends. We think of family meals, bath time, and relaxing around the house. We think of adding a child who is ours to the neighborhood crew, going trick-or-treating, sledding, biking in the cul-de-sac, and running through the sprinkler with the other kids. We want to go to farmer's markets, the community pool, orchards, the park, and travel together all in the name of family fun. We would love to grow our family through adoption and want to ensure you know we understand how emotionally complex this can be. As adoptive parents, we are fully committed to ensuring you feel included throughout this child's life through photos, letters, emails, and in-person visits. We want you to feel you have access to see how your child is growing up and information on who they are becoming. We want to talk about adoption with that child at a young age so they understand their story. If it is your wish, we would love for the child to have photos and information about you as they grow up.
If you were to choose us as the couple to raise your child as adoptive parents, we promise to give your child a life full of love, support, and opportunities. We will do everything within our power to ensure they live a well-rounded, happy, and fulfilling childhood and that they know where they come from. We promise to keep them busy but not over-extended, grounded in values, and treated with respect. We promise to make them smile and keep them safe. We will love them with everything we have.
Thank you so much for reading,
Ryan & Tricia
Favorites
Actor
Will Ferrell
Steve Carell
Actress
Emma Watson
Tina Fey
Author
Adam Grant
JK Rowling
Book
Harry Potter & The Deathly Hallows - J.K. Rowling
The Giver - Lois Lowry
Candy Bar
Reese's Peanut Butter Cup
Milky Way
Cartoon
Road Runner & Wile E. Coyote
Charlie Brown (Peanuts)
Childhood Memory
Going to Disneyworld with my family when I was 6 years old
Playing American Girl dolls with my cousins and sisters
Childhood Toy
Teenage Mutant Ninja Turtles action figures
Barbie
Children's Book
The Lorax - Dr. Seuss
From the Mixed-Up Files of Mrs. Basil E. Frankweiler
City
Breckenridge, CO
San Diego, CA
Classic Movie
Tommy Boy
Toy Story
Day of Week
Friday
Saturday
Dessert
Chocolate chip cookies (warm)
Homemade apple pie with vanilla ice cream
Disney Movie
Encanto
The Lion King
Dream Car
Tesla Model 3
Jeep Wrangler
Dream Job
Talk radio host (sports)
Beach bartender
Dream Vacation
Scotland
Traveling Through Europe
Family Activity
Finer Things Club with my siblings and their wives
Game night or trying a new restaurant
Flower / Plant
Any of the fresh vegetables from our garden (jalapeno, green pepper, etc.)
Any vegetable in my garden
Food
Chocolate chip cookies
Spaghetti
Form of Exercise
Golfing, walking, and pickleball
Walking
Hobby
Golfing with family and friends
Reading
Holiday
Christmas
Independence Day
Holiday Song
The Christmas Song (Merry Christmas To You) - Nat King Cole
O Holy Night
Holiday Tradition
Breakfast with just my brothers on Christmas Eve morning
Making brunch on Christmas Day
Ice Cream
Peppermint Bark
S'mores
Junk Food
Doritos
Mint Oreos
Leisure Activity
Making smores at a bonfire
Pontooning
Magazine
National Geographic
Anything with fun pictures of home design
Memory with a Child
Making chocolate chip pancakes each time we see our friend's child for breakfast (she adds the chocolate chips)
Building a gingerbread house with best friend's daughter annually
Memory with Spouse
Our honeymoon to Negril, Jamaica
Our wedding day
Movie
The Dark Knight (Batman)
Mean Girls
Movie Munchie
Chocolate covered peanuts
Milk Duds
Movie Quote
"Good morning, and in case I don't see ya, good afternoon, good evening, and good night!" - The Truman Show
"To the well-organized mind, death is but the next great adventure." - Albus Dumbledore (Harry Potter)
Musical Group
John Mayer
The 1975
Nursery Rhyme
This Little Piggy
Monkeys jumping on the bed
Olympic Event
Swimming
I can't choose! I LOVE the Olympics
Personal Hero
My dad
My paternal grandpa
Play
Fiddler on the Roof
Joseph and the Amazing Technicolor Dreamcoat
Poet
Amanda Gorman
Shel Silverstein
Quality about my Spouse
Her fun-loving, spontaneous nature
Sense of humor
Quote
"Don't take yourself too seriously" - My dad
"Life is short - try it all"
Restaurant
Revival - it's a southern fried chicken / comfort food restaurant in St. Paul, MN
Parlour (delicious upscale burger restaurant in St. Paul, MN)
Sandwich
Philly cheesesteak
Grilled cheese with tomato and avocado
Shopping Store
Eddie Bauer
Target
Song
Charlie Brown - Coldplay
The Heart of Life - John Mayer
Sport to Watch
Football (pro and college)
Football
Sports Star
Kevin Garnett
Peyton Manning
Sports Team
Minnesota Timberwolves
University of Minnesota Golden Gophers
Subject in School
Economics
Language arts
Superhero
Batman
Jack Jack from The Incredibles
Thing to Cook
Pork belly burnt ends on a smoker
Homemade chili/soup
Time of Day
4:30pm, the workday is almost over and you have the whole night ahead of you
Dusk - I love watching sunsets
Tradition
Getting together with family for Christmas
Going boating on the 4th of July
TV Show
Arrested Development
So many - The Office, Parks & Recreation, The Great, Schitt's Creek, 30 Rock, Friends, New Girl, Gilmore Girls, Scandal
TV Show Character
Jean-Ralphio Saperstein - Parks & Recreation
Ross Gellar from Friends or Dwight Schrute from The Office
Type of Music
Reggae
Rock/Pop/Blues
Vacation Spot
Negril, Jamaica (Couples Swept Away is the resort)
Negril, Jamaica
Video Game
Zelda: Breath of the Wild (Nintendo Switch)
Super Mario Bros.
Get in Touch
Provide more information, so American Adoptions can connect you with this family.
---