1-800-ADOPTION
Thank you for viewing our profile
If you would like to learn more about us, please call 1-800-ADOPTION (2367846), fill out the form at the bottom of our on-line profile page, or email us at bp_information@americanadoptions.com.
To revisit our on-line profile page and view our profile video at American Adoptions, simply use your mobile phone to scan the QR code on the right. We are looking forward to hearing from you!
Jacob & Emily
Adoption is something we've thought and prayed about for years. We truly appreciate you considering our family, and considering our profile! We have a happy, loving home, and our 5 year old daughter prays every night for a beautiful baby brother or sister. To choose us to be your child's parent would be an answer to our prayers, and a decision which would always be honored in our conversations and memories.
About Us
Education
Master's Degree in Religion
Master's Degree in Music
Relationship
Legally Married
Our Leisure Time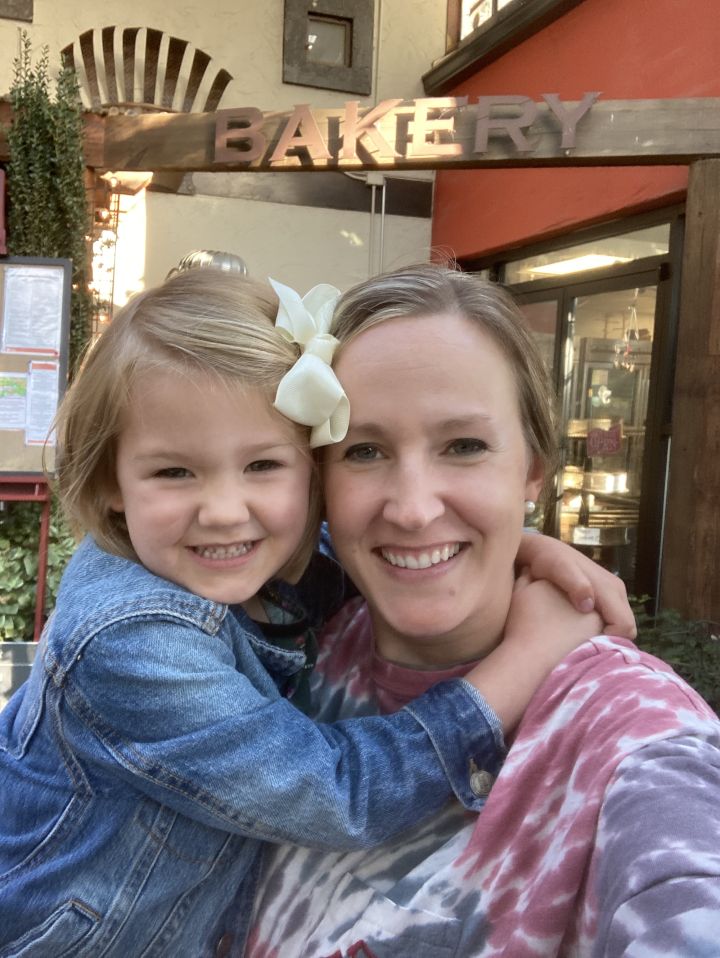 We love to have fun together as a family, and have a number of fun traditions in our leisure time. Every Tuesday we do "Taco Tuesday" and even have a little jingle we sing for it. Joanna loves this and looks forward to Tuesday every week! It is not to be skipped or forgotten. On the weekends we take day trips together. We love hiking, art museums, eating at fun restaurants in the city, and road-tripping as much as possible. A daily tradition we have is walking together in the morning and in the evening. Since we live next to the church offices, Emily and Joanna pick up Jacob on our way out for our walks and he joins as often as he can. Joanna also values "breakfast with Daddy" and almost never misses a morning of this. We also go to the pool two to three times a week year-round, which is something we all three enjoy. It gets us our exercise with a lot of fun and silliness in between. We are blessed to spend far more time together than the traditional family because of Jacob's work situation. Most days we eat all three meals together at home or out. You could say we are tight-knit!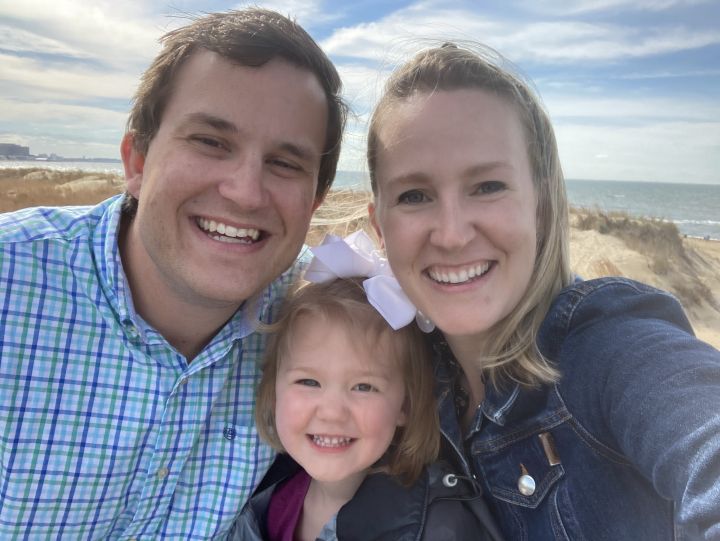 Education We will Provide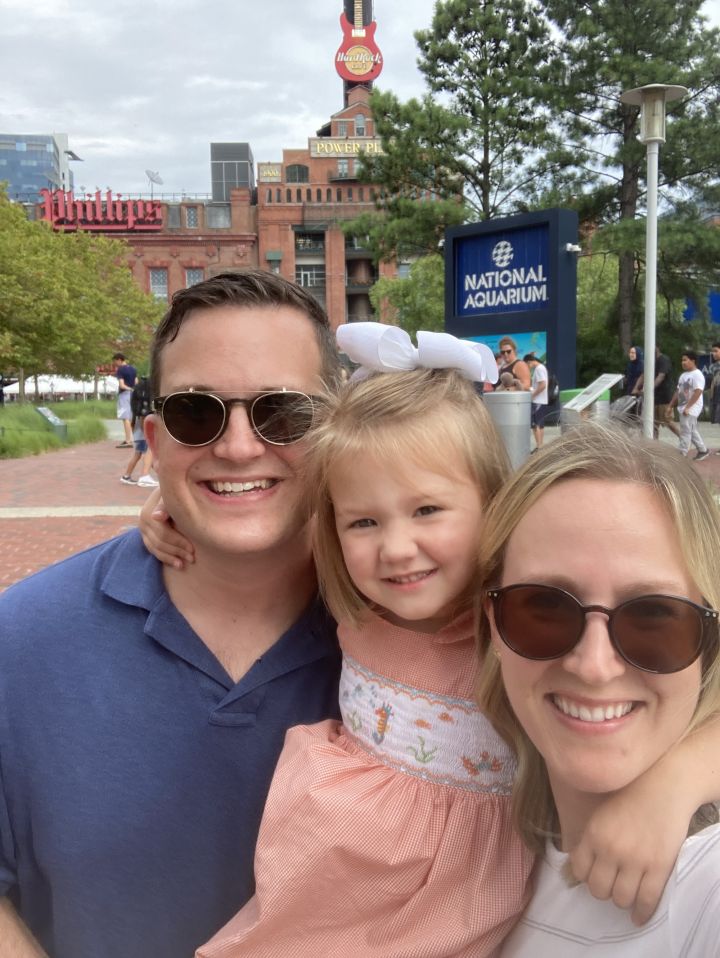 Education is something we discuss often in our home, and its importance for the children in our family. Emily has been homeschooling Joanna through preschool and it has become one of the great joys of her life. Jacob does nightly story time with Joanna, and she loves to read him books at bedtime. We both share a passion for art and history museums and frequent the Smithsonian museums in Washington D.C., local aquariums, zoos, art museums, and historical sights. As lifelong learners ourselves, we believe in the importance of teaching children to love to learn. We would hope to provide a child with the best possible education, both in the school context, and with hands-on experiences and fun through travel and adventures. Emily always finds a way to incorporate fun projects, books, and even music into our travels to enhance the learning experience. There are several great public and private schools in our area, and a number of homeschool groups that meet near us. We have so many wonderful options to educate a child, and are grateful for this.
Cultural Diversity
We are very much open to both cross-racial and cross-cultural adoption. We have a number of close friends who have walked this journey, who serve as a wealth of wisdom for us. Emily's family is cross-cultural and cross-racial as her sister married into a South Korean family. Joanna has four biracial cousins who she is very close to. Emily is bilingual, having grown up partially in Strasbourg, France, and spent a significant amount of time in Seoul, South Korea when her parents lived there. She knows what it means to live in different cultures, and what it means to look different from those around you. Jacob has also traveled extensively and worked within very diverse contexts. We are both committed to ensuring that a child in our family grows up in a diverse community, with caregivers, friends, and peers who look like them and share a common culture. We are committed to learning what we need to learn, and adapting to the needs of a child as they grow and learn.
Photos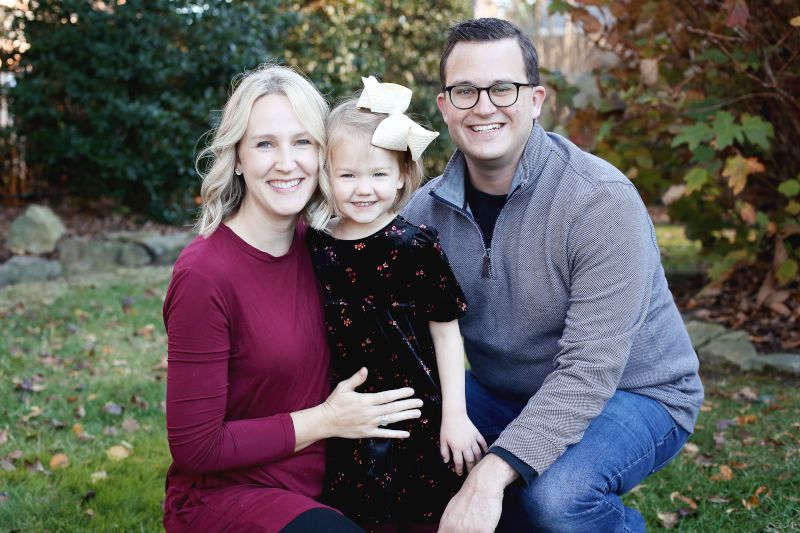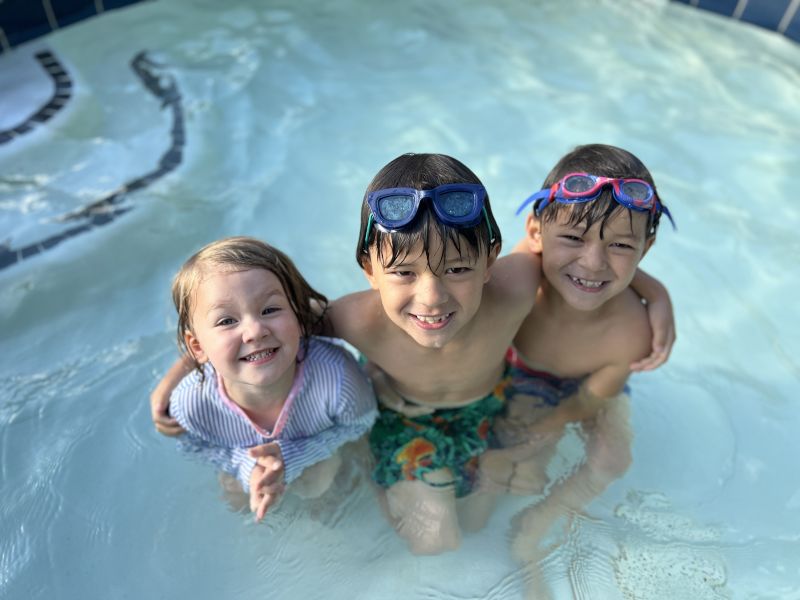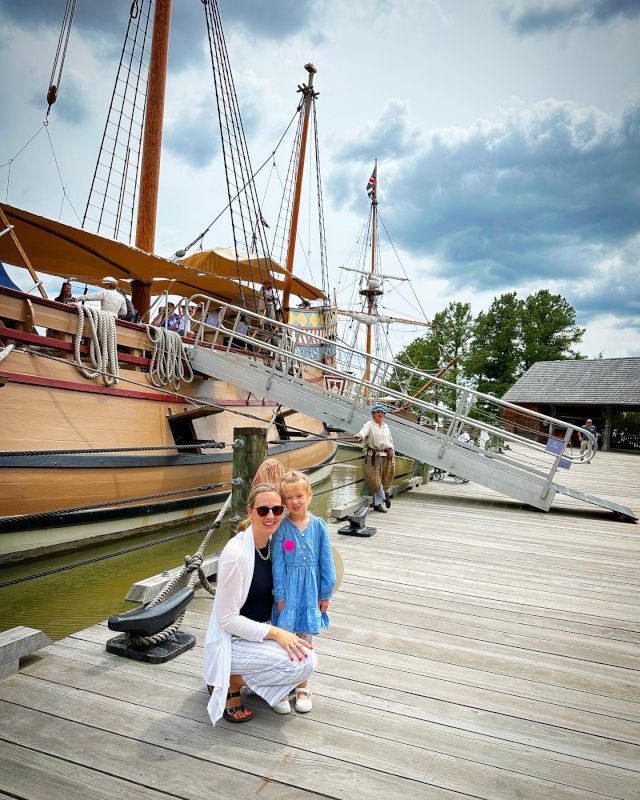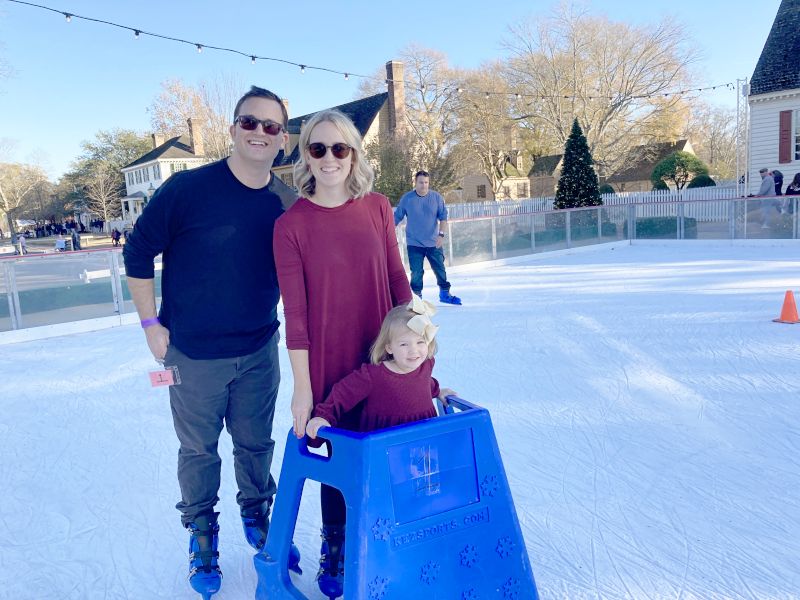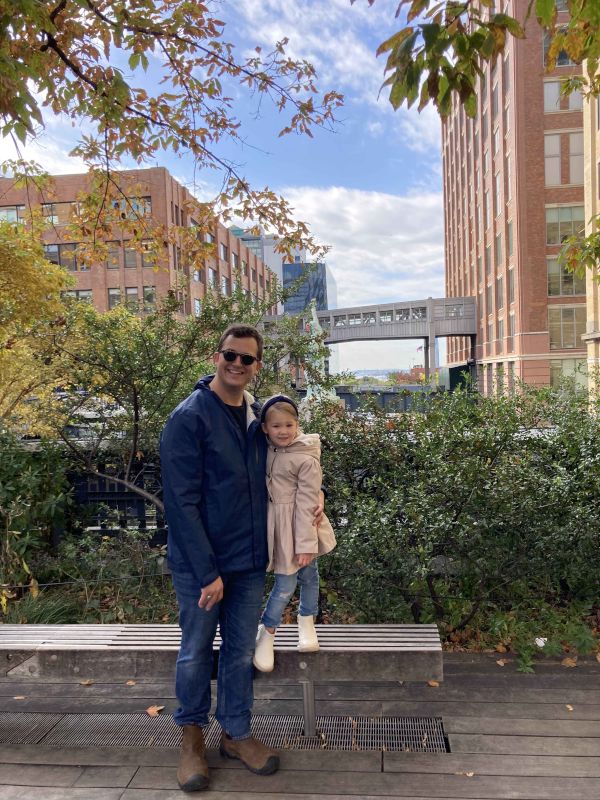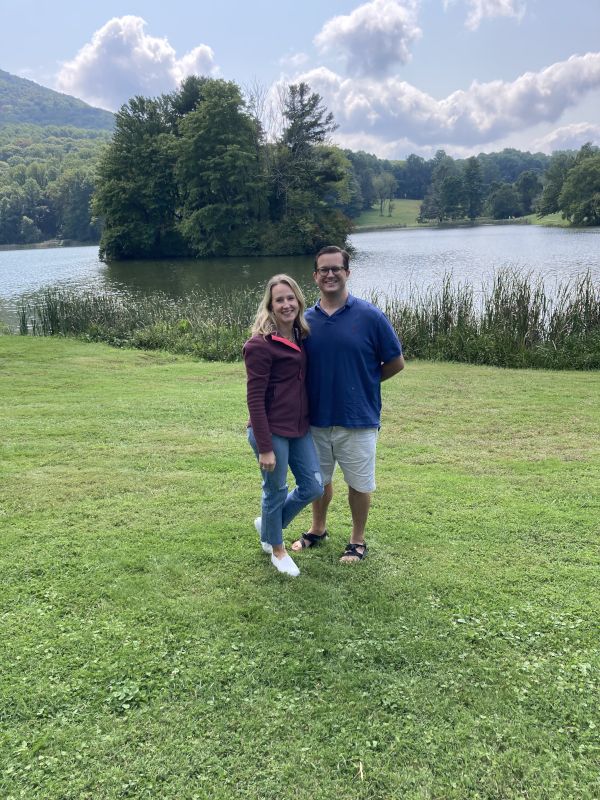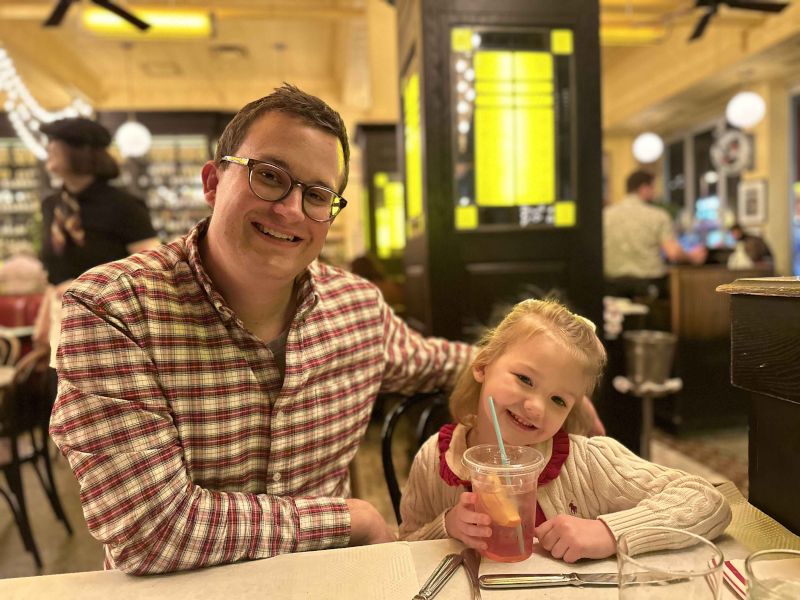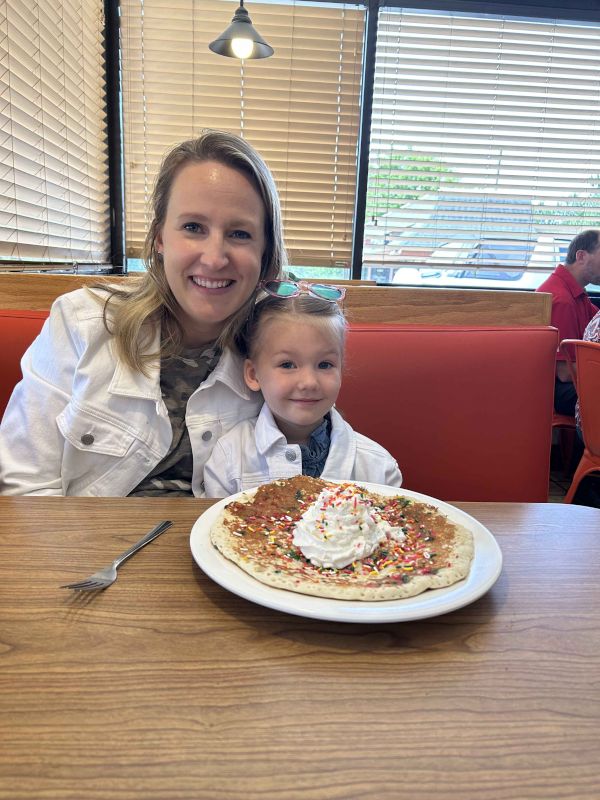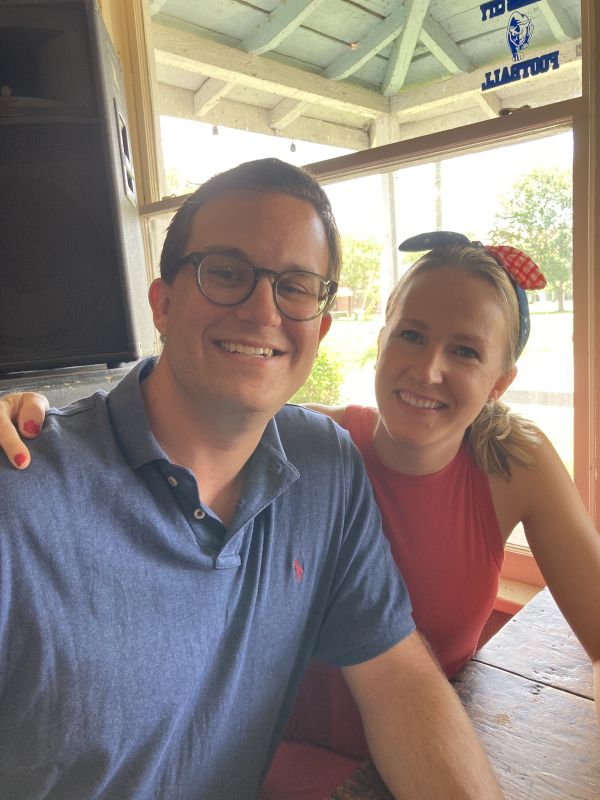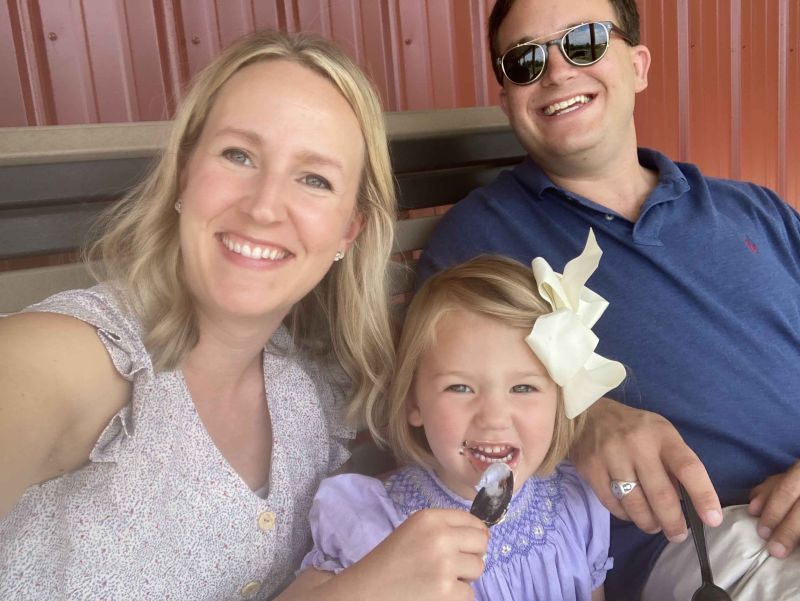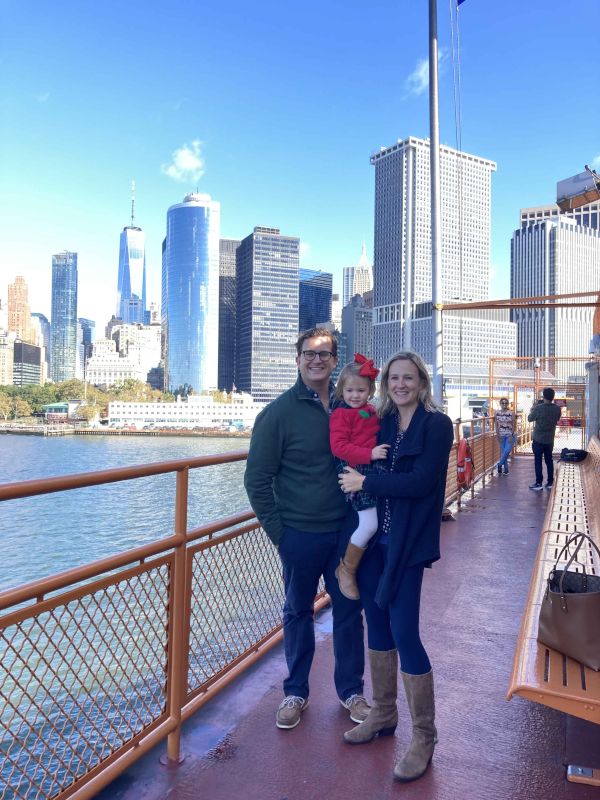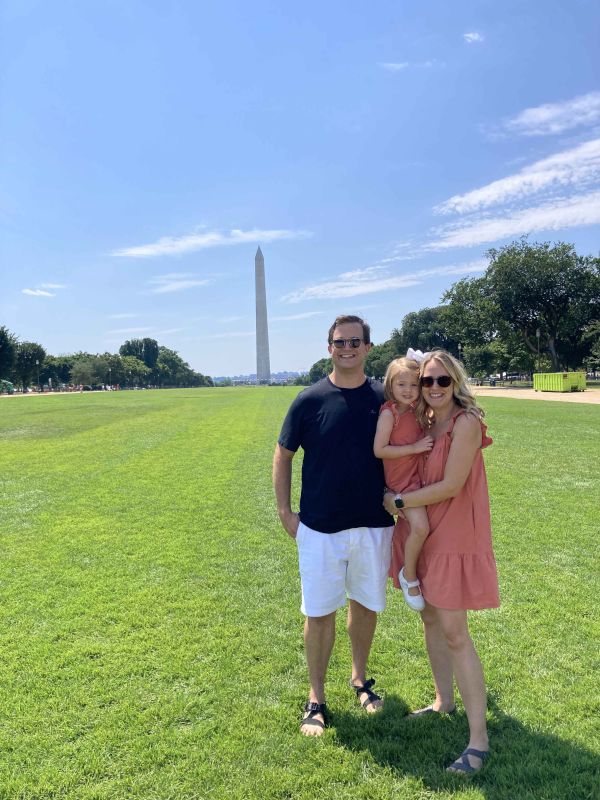 ×
1 / 12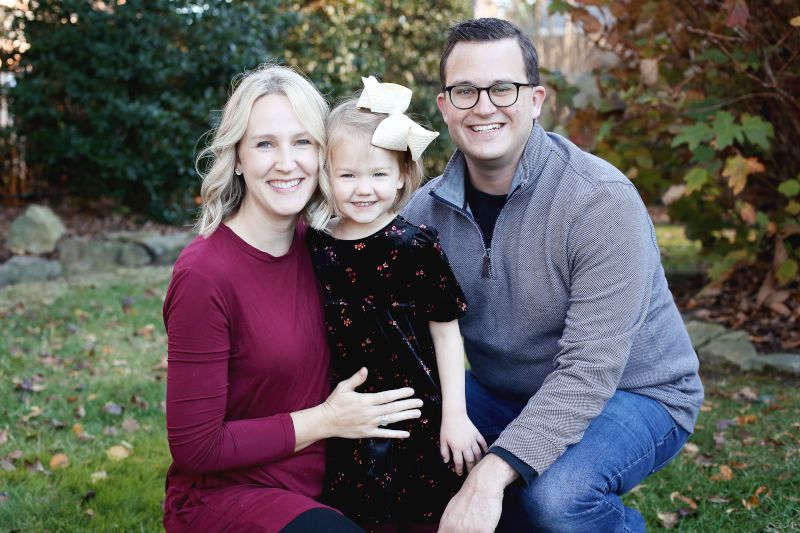 2 / 12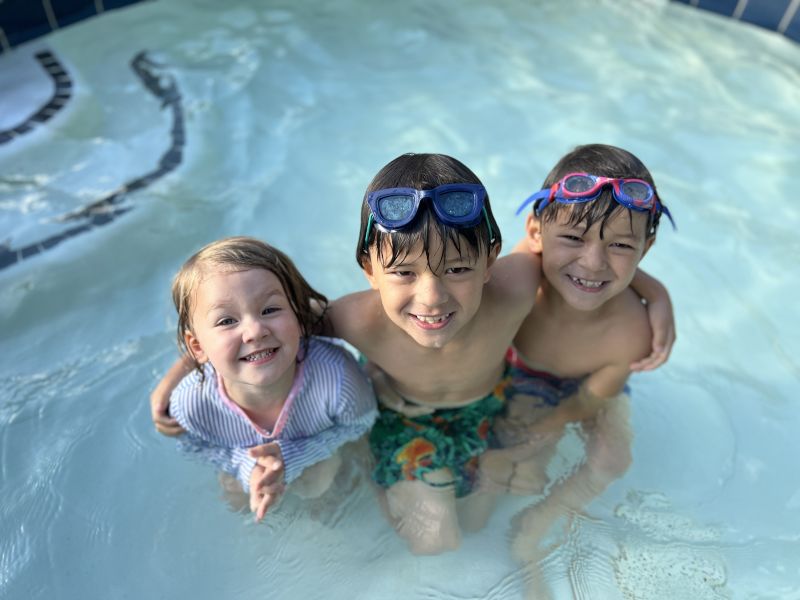 3 / 12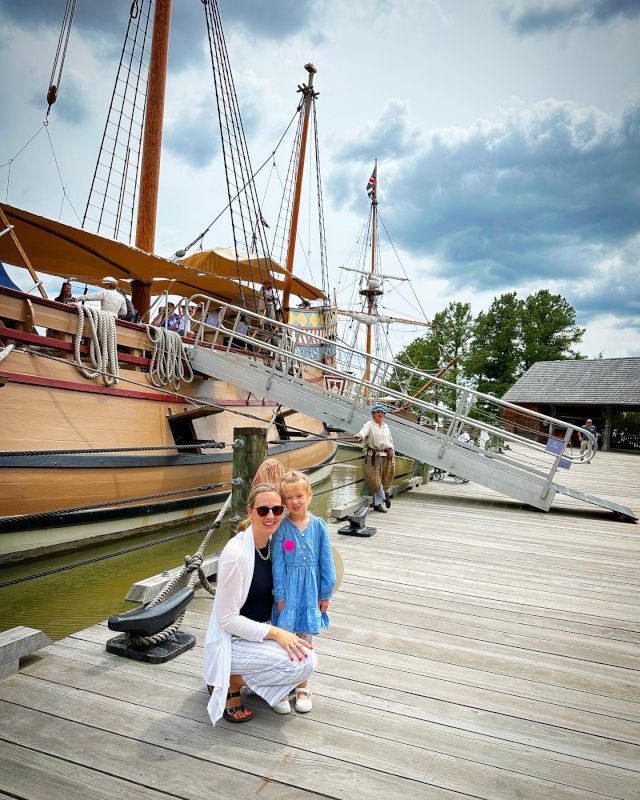 4 / 12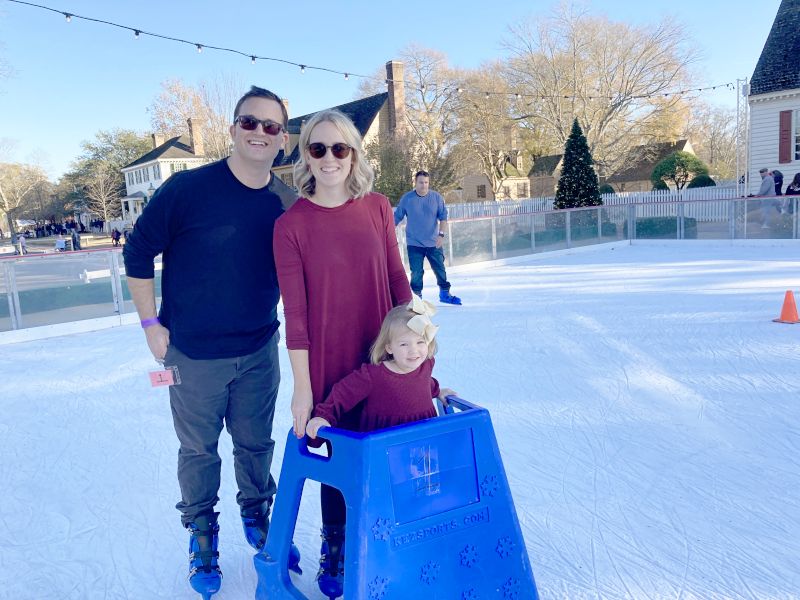 5 / 12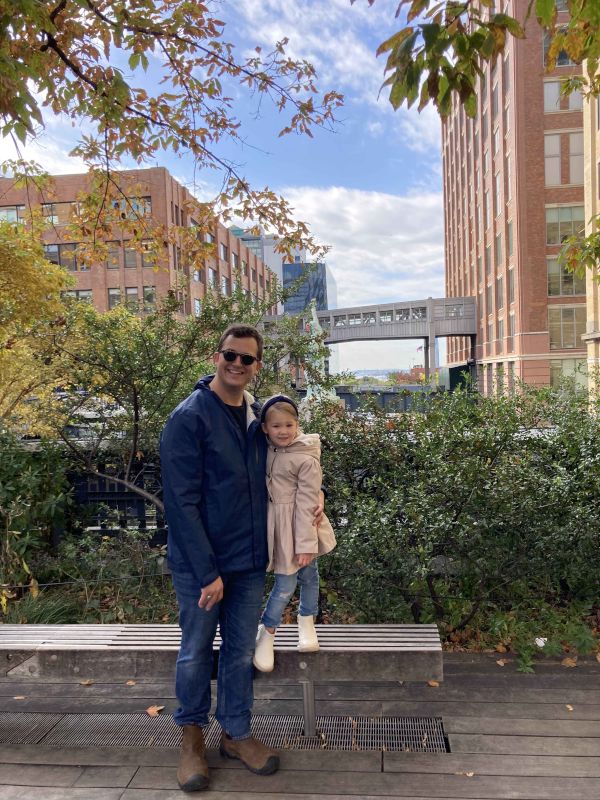 6 / 12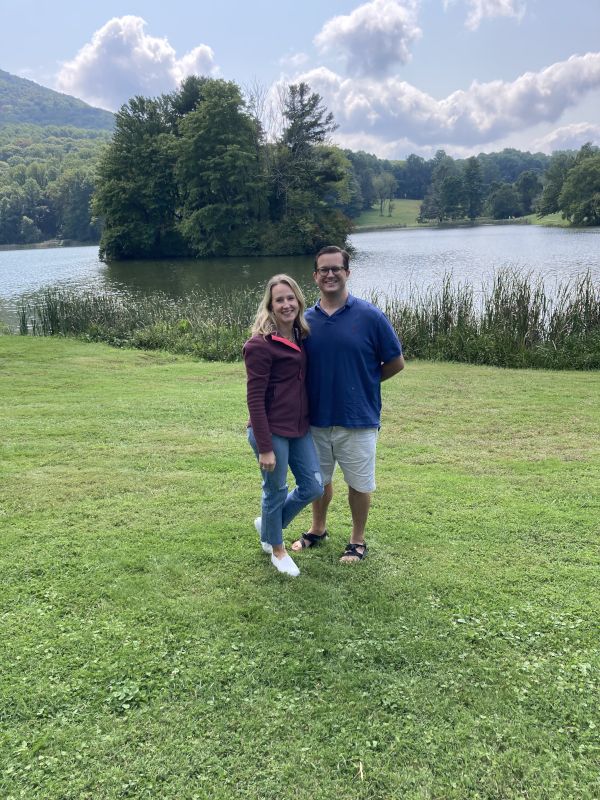 7 / 12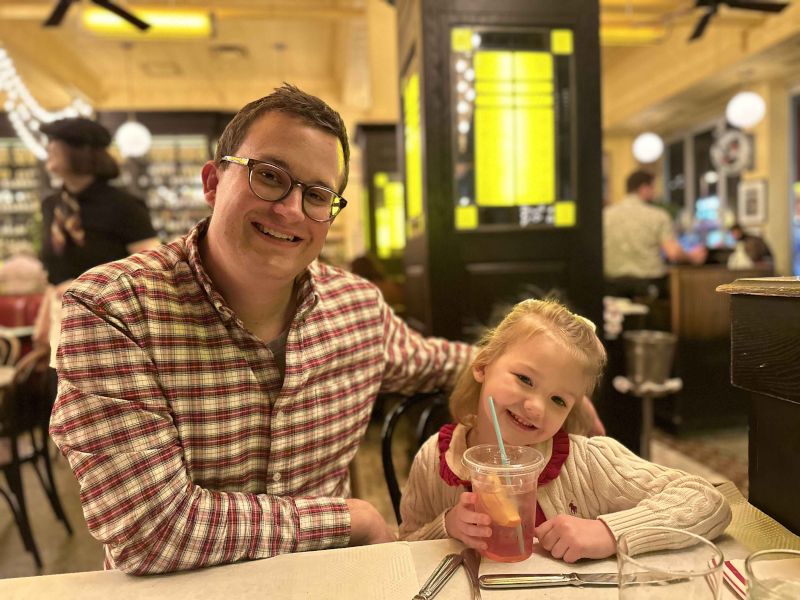 8 / 12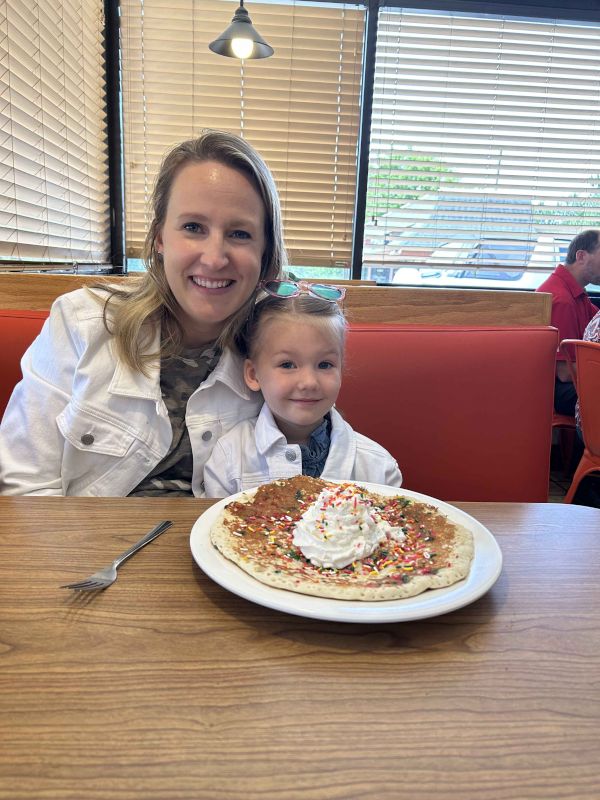 9 / 12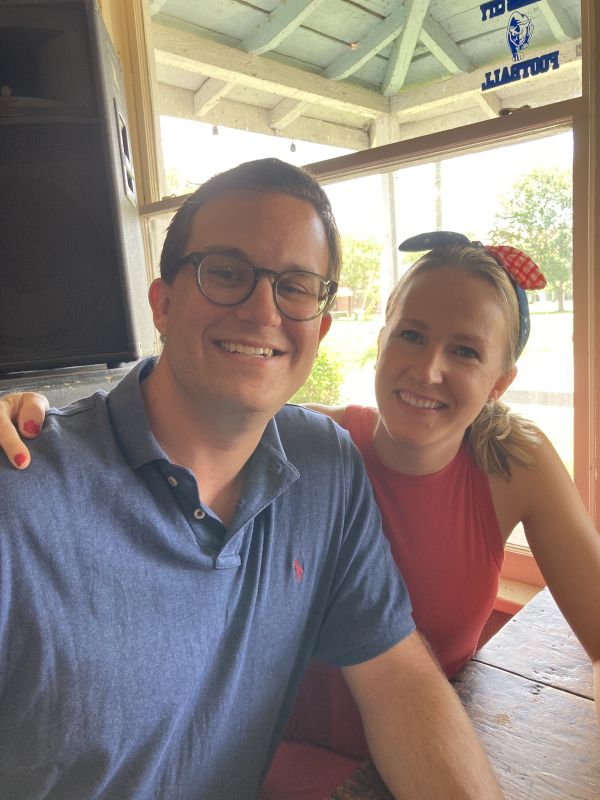 10 / 12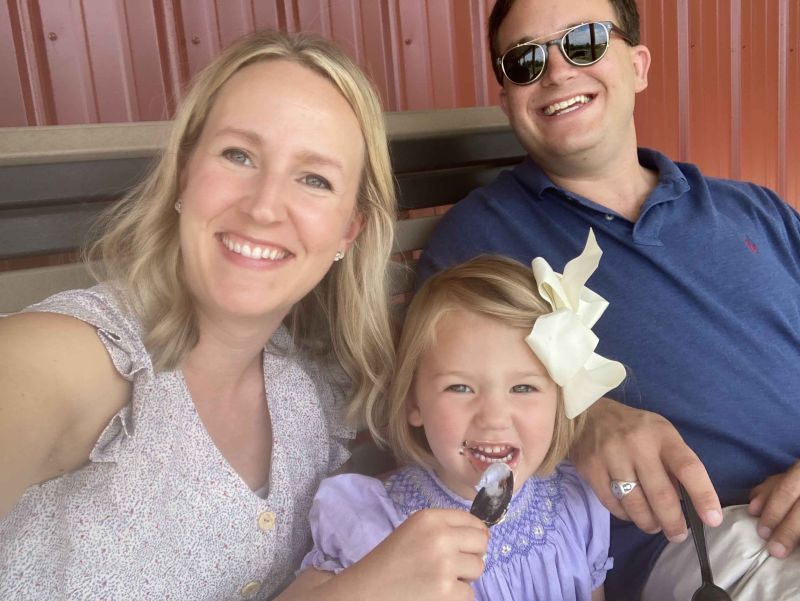 11 / 12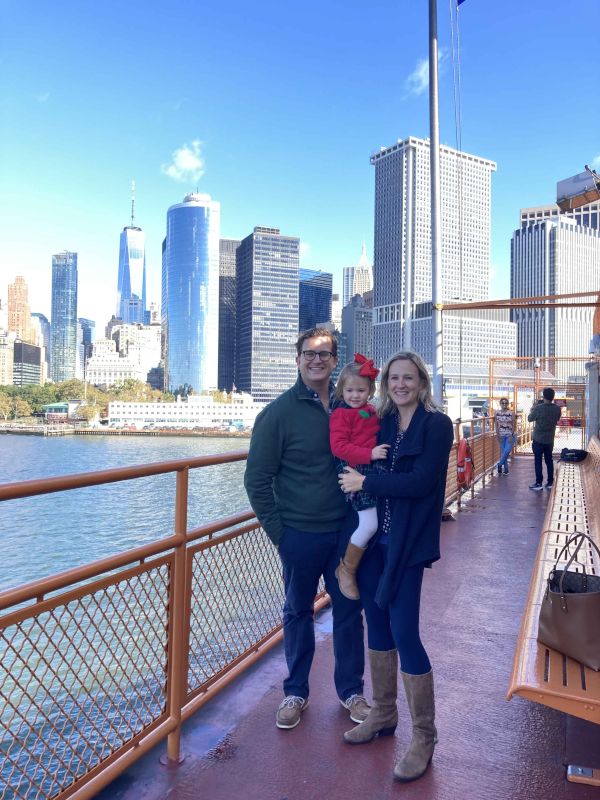 12 / 12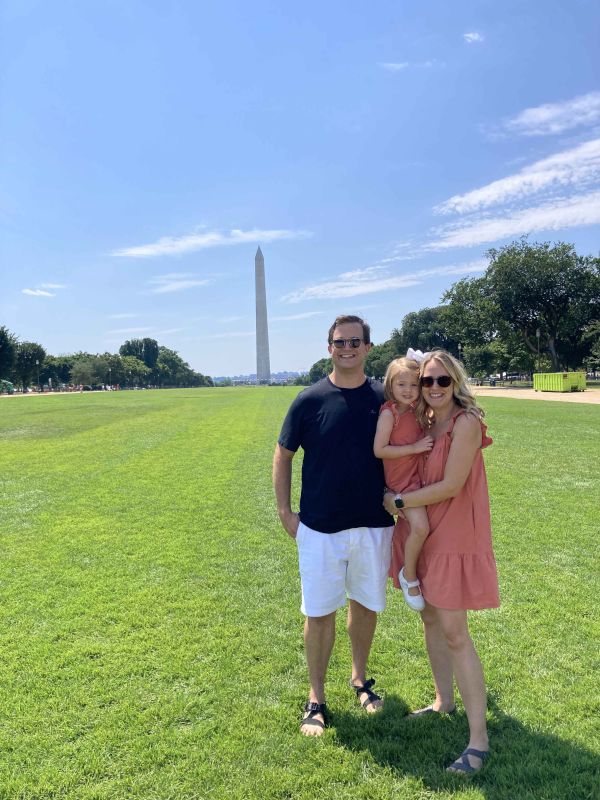 ❮
❯
Our House and Neighborhood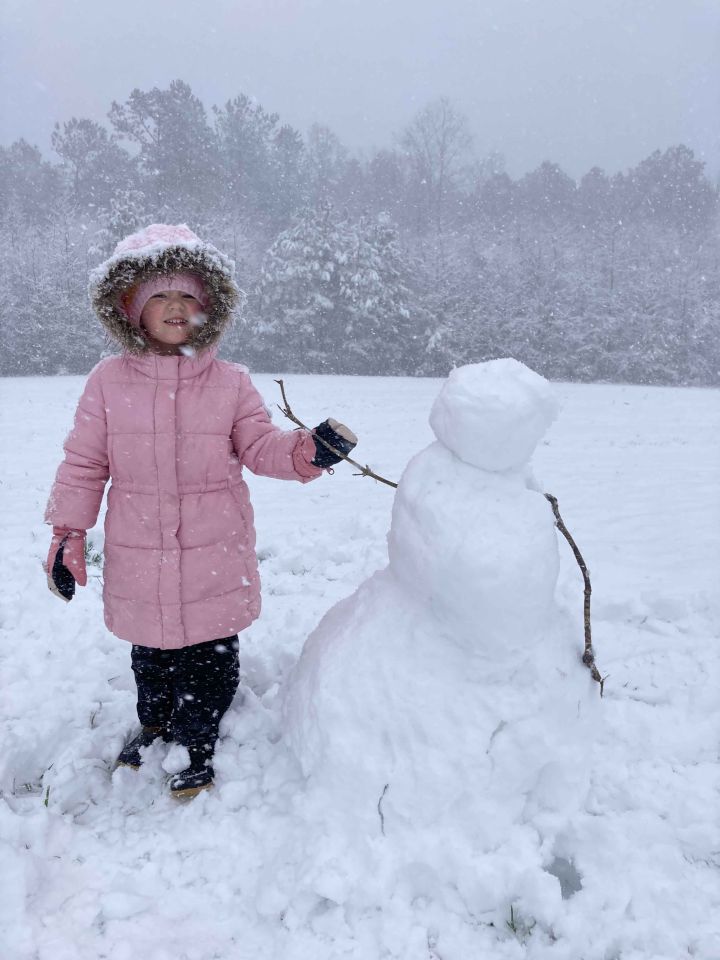 We live in a not-so-quiet little corner of the world in rural Virginia. Our home is a beautiful, restored, 5 bedroom house that serves as a church parsonage with beautiful woods and farms surrounding it. We always have people from our neighborhood and church in and out of our home for meals, parties, and just to drop by and say, "Hi." Emily likes to keep a snack drawer for kids, and all the church and neighborhood kids like to help themselves whenever they want. Church is a big part of our lives, and we have a loving, family-oriented church family. This year a wonderful, 94-year-old grandmother in the church baked Joanna the most beautiful birthday cake, with her favorite color and name on it. She loved it! The playground in our backyard is full of church children playing several days a week, and Joanna loves to join them. Our neighbor noticed Joanna liked to pick wildflowers in the field when she was a year old, so he planted her a beautiful flower garden. Every year they plant it together, and now all the kids in our little community get to enjoy it. We spend the bulk of our summers at our community pool where Joanna makes all sorts of little friends. Our little slice of earth is simple, but full of everything that is important. Our community looks out for each other and the people here will love your child like their own, as they have Joanna.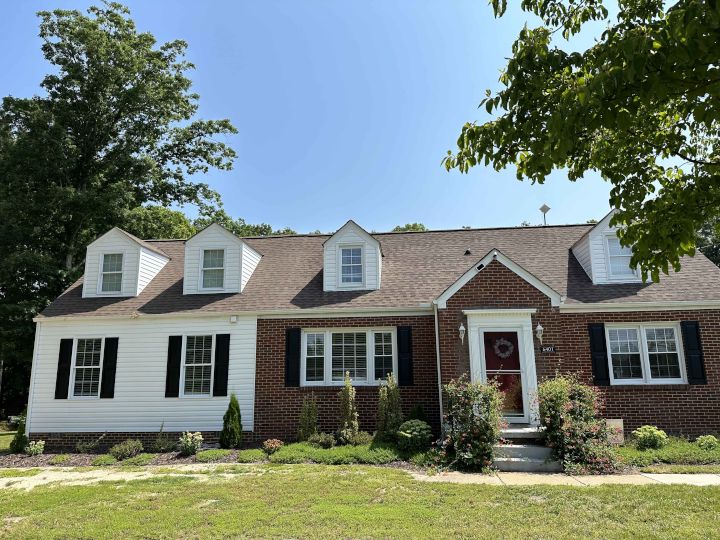 Our Extended Families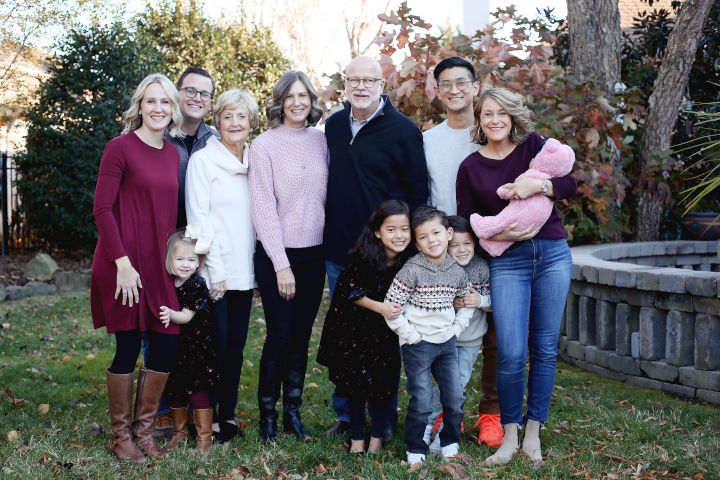 We are so blessed to have loving grandparents, aunts, uncles, and lots of cousins on both sides of our family! On our recent trip to our hometown for Christmas, our daughter Joanna was showered with love and affection from cousins her age, and lots of home-made treats from her three grandmothers. Her cousins surprised her at the airport, and later she enjoyed a karaoke dance party and was able to hold her new baby cousin for the first time. Jacob is a twin and the youngest of five lively siblings. His side of the family loves gathering all together for pool parties and family dinners with a whole house full of people. Emily is the youngest of two girls and loves spending time with her family. Emily's family loves traveling together, lively card games, and listening to music at backyard barbecues. Any child who becomes a part of our family will experience so much love from so many extended family members, they will be doted on and just absolutely adored.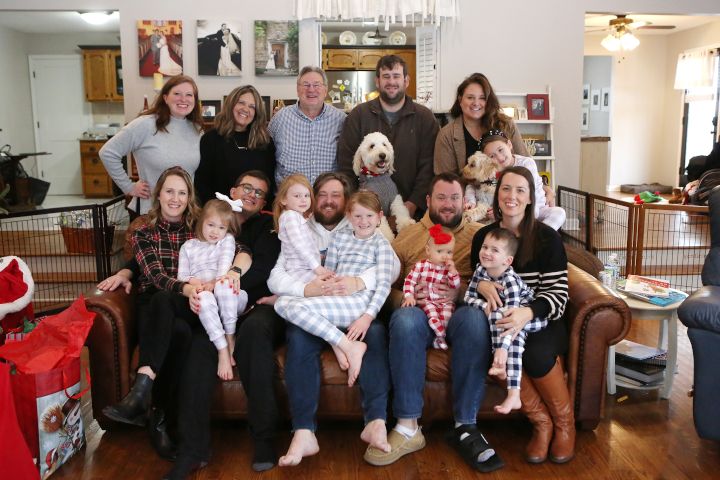 From Us to You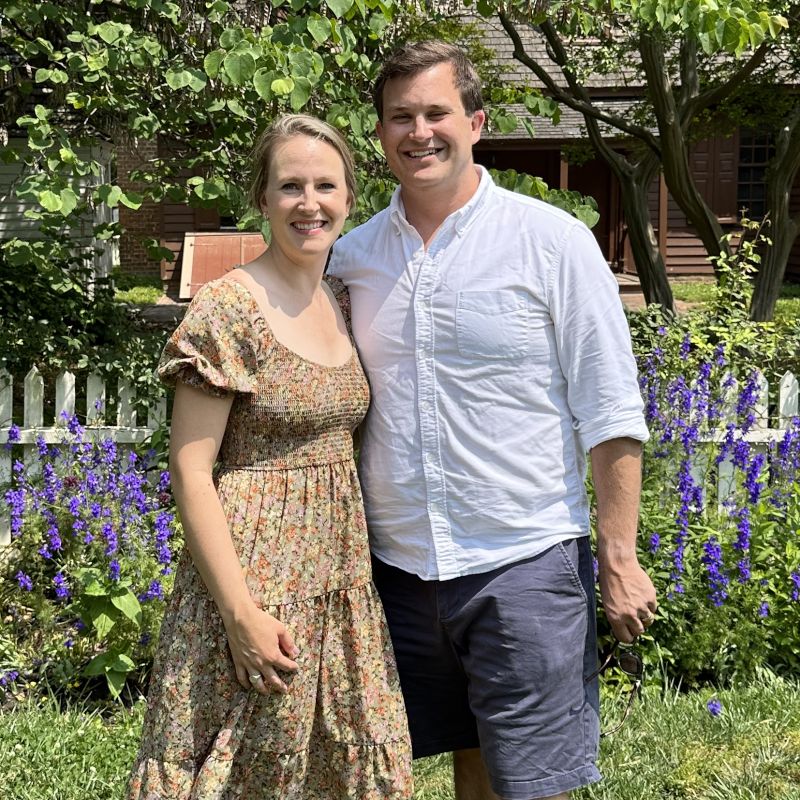 First, we'd like to say that we already admire you for the love you have for your child. The kind of love that has led you to this point, to the point of considering our profile, is a love that is giving, selfless, and pure. We feel certain of this, and should you choose us to be your child's parents, your child will always know about your love. It would be the honor of our lives if you would choose us!
Before we even knew about our adoption journey, our church was expanding the parsonage to include a new kitchen and dining room. We were so excited about getting a nice dining room that we immediately went online to an Amish furniture website and designed our dream table and chair set. An oval, pedestal, brown oak table with ten spindle chairs: it was a beautiful masterpiece. A masterpiece to the tune of a $10,000 price tag! We laughed our heads off, clicked out of the website, and agreed that one day we may find a secondhand table and restore it.
The next day, Emily was surprised to see Facebook advertising the exact table we had built. An oval, pedestal, brown oak table with ten spindle chairs. Our exact table we had designed. She was curious how the Amish store had gotten Facebook to do this, so she clicked into it, only to find it was a marketplace listing. How on earth could someone be selling our same table secondhand? It must be across the country or something. So, she clicked into it again. This time she immediately got chills. It was a listing on the very same street we live on, not even a mile from our house. For $400 dollars.
When we went to see the table, the family there touched our hearts immediately. They were empty nesters, who had raised 7 adopted children around the table. They had stories about wrapping their kids' Christmas presents around the table, family dinners seated around the table, and every little flaw in the table had a story about kids playing and memories made.
Meeting this family had a profound effect on both of us. We believe in miracles, and we believe that God is always working, even in the smallest little details. In that moment we knew that we were meant to find this table, and that we were meant to be an adoptive family. The table sits in our dining room, and we pray that we also may have the opportunity to make those same kind of family memories.
Today we write to you in faith: the faith that as we seek to adopt a child, that God guides the process. We might dream about our future family, and imagine what it would look like, but we know and trust that God is always working, even in the smallest of details. We ask you to pray, and consider whether we are the right fit for your child. We will always be faithful to send letters, pictures, and updates about your child often. We are open to emails, phone calls, visits, and want you to feel very comfortable with communicating with us. While we cannot imagine the weight of the choice you are making, and the decisions you have in store, we are just so humbled by your consideration.
Love,
Jacob & Emily
Favorites
Actor
Harrison Ford
Jude Law
Author
Flannery O'Connor
JK Rowling
Book
The Violent Bear It Away
To Kill a Mockingbird
Cartoon
SpongeBob SquarePants
Daniel Tiger
Childhood Memory
Swimming in the backyard with my family
Picking wildflowers with my sister
Childhood Toy
Pedal tractor
My blanket I slept with for years
Children's Book
Barnyard Dance by Sandra Boydton
Llama Llama Red Pajama
City
Durham, North Carolina
New York City
Classic Movie
Casablanca
Youâ??ve Got Mail
Dessert
Banana pudding
Dark chocolate Ghirardelli brownies
Disney Movie
The Aristocats
Frozen
Dream Car
Toyota Tundra
An Audi
Dream Job
Pastor
Piano professor
Dream Vacation
Tour of Europe
Atlantis family resort in the Caribbean
Family Activity
Tickle fights & silly songs
Nightly walks
Flower / Plant
Blueberry bushes
Pink peonies & daffodils
Food
Watermelon
Spaghetti with meat sauce
Form of Exercise
Swimming
Swimming
Fruit
Watermelon
Watermelon
Hobby
Woodworking
Playing piano
Holiday
Christmas
Thanksgiving
Holiday Song
Angels We Have Heard on High
I heard the bells on Christmas day
Holiday Tradition
Christmas Eve seafood dinner
Cutting down a Christmas tree the day after thanksgiving.
Ice Cream
Mint chocolate chip
Mint chocolate chip
Junk Food
Peanut butter pretzels
Salt & vinegar chips
Leisure Activity
Organizing & antiquing
Shopping & pedicures
Magazine
People
Martha Stewart Living
Memory with a Child
The day Joanna was born
Picking flowers from our garden with Joanna
Memory with Spouse
Our wedding day
The day we brought Joanna home from the hospital
Movie
Indiana Jones and the Last Crusade
Jurassic Park
Movie Munchie
Buncha Cruncha
Junior mints
Movie Quote
"Here's looking at you kid" from Casablanca
It is our choices, Harry, which define us, far more than our abilities.
Movie Type
Documentaries
90s movies
Musical
Les Miserables
The Sound of Music
Musical Group
Taylor Swift
John Mayer
Nursery Rhyme
Three Blind Mice
Baa baa black sheep
Olympic Event
Synchronized diving
Figure skating
Personal Hero
Gregory of Nazianzus (4th century monk)
JK Rowling
Play
Hamilton
The Lion King
Poet
John Donne
Robert Frost
Quality about my Spouse
Her nurturing and kind heart
His ability to always laugh at himself
Quote
"The end of man is knowledge, but there's one thing he can't know. Whether it will save him or kill him."
Two roads diverged in a wood, I chose the road less traveled, and that has made all the difference.
Restaurant
Chick fil a
Chick fil a
Sandwich
Spicy fried chicken sandwich
Ham, tomato & cheese
Scripture
Ecclesiastes 3
Those on the Lord will renew their strength. They will mount up with wings like eagles. They will run and not grow weary. They will walk and not faint. Isaiah 40:30
Shopping Store
Lowes
Target
Song
Our Song
Somebody's Daughter by Tenille Towns
Sport to Play
Golf
Swimming
Sport to Watch
Football
Basketball
Subject in School
History
Music
Superhero
Mr. Incredible
Superman
Thing to Cook
Pancake scramble
French tartes
Tradition
Breakfast with Joanna
Baking pies with my mom & gran
TV Show
The Office
Parks & Rec
TV Show Character
Michael Scott
Leslie Knope
Type of Music
Country
Folk music
Vacation Spot
Williamsburg
The mountains
Video Game
Goldeneye
Fruit ninja
Get in Touch
Provide more information, so American Adoptions can connect you with this family.
---