1-800-ADOPTION
Thank you for viewing our profile
If you would like to learn more about us, please call 1-800-ADOPTION (2367846), fill out the form at the bottom of our on-line profile page, or email us at bp_information@americanadoptions.com.
To revisit our on-line profile page and view our profile video at American Adoptions, simply use your mobile phone to scan the QR code on the right. We are looking forward to hearing from you!
Nick & Kimbree
We are honored you have taken the time to consider our profile, thank you! Our decision to adopt has been an easy one. We have always known that adoption would be how we grow our family. From our families we learned that to parent is to love unconditionally and help someone grow into who they are meant to be. We cannot wait to share our love with a child.
About Us
Job
Detective
Financial Coach/Owner
Education
Bachelor's Degree in Cell Biology and Neuroscience
Master's Degree in International Economics & Development
Relationship
Legally Married
Adoption in Our Lives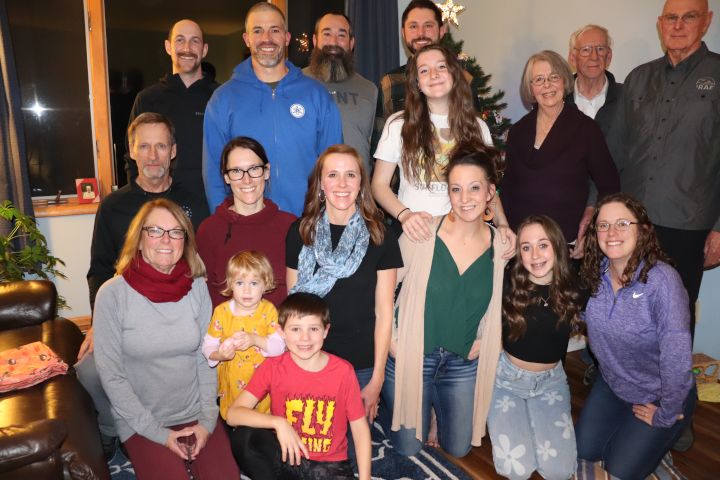 Adoption is a key piece of Kimbree's story and by extension the story of our family. Kimbree was adopted through an open adoption as an infant. There has never been a day she hasn't known this piece of her history. Throughout her life she's had contact with her biological mother and grandmother. This has enabled her to have a clear view of where she comes from and has been invaluable as she's grown up. Her parents were always honest with her about her adoption and let her guide the conversations based on her needs over time. This support is something we look forward to extending to a child as they learn about their own adoption. Through Kimbree's adoption story, Nick was exposed to adoption, and open adoption in particular. It's given him a perspective of just how well adoption can work. We see the benefits to all those involved.
Our Leisure Time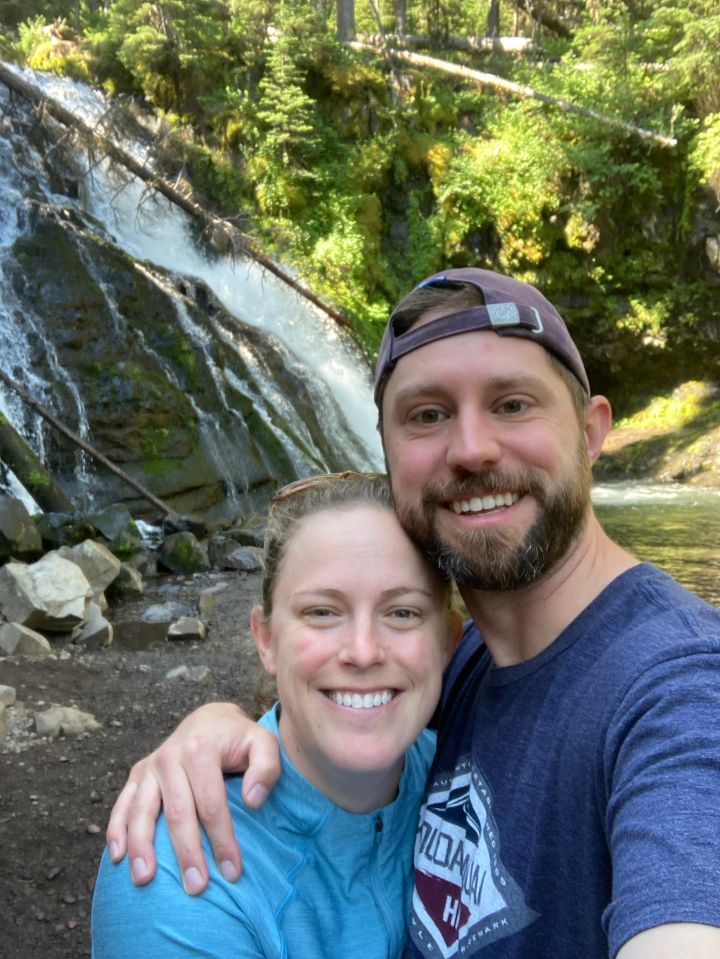 In our free time we love getting out in nature and exploring the world around us. When we are at home, this usually involves going for hikes when there is no snow and cross country skiing or snowshoeing during the winter months. When we are out we love to take our cameras as nature photography is something that we both enjoy. We also love to travel and see other places when we can. Some of our favorite trips together have been to Hawaii, Costa Rica, and London. We also love to watch soccer. We've been to some games together and can't wait to go to more with a child. But we'll also watch from the comfort of our living room and cheer on our favorite teams (Sporting Kansas City for Nick and Inter Miami for Kimbree). In addition to watching soccer regularly, we love to have family movie nights. There is nothing better than curling up on the couch and watching a movie on a snowy winter night. While we can't wait to share our hobbies with a child, we are also so excited to watch their personal interests develop and to encourage them as they learn and explore the world.
Our Promise to You
We believe that adoption has the power to affect so many lives. It brings people together in a way that nothing else really can. And it turns strangers into family. We promise you that through this process and throughout your child's life, we will love them with all that we have. We will provide a safe and nurturing environment for them to grow into who they are meant to be. We will encourage their interests and help them find their passion. But above all else, they will always know who they are and where they come from. There will never be a time they won't know they are adopted. It will be a piece of them like their gender, smile, or eye color. We will raise them to be proud of all of their family and to truly know their place in this world and become global citizens. We will raise them to be curious and encourage their intellectual and social interests. As they grow up, we will instill in them a sense of family and the understanding that family is who you choose, and they are blessed to have more family than most and you will always be a part of our family too.
Photos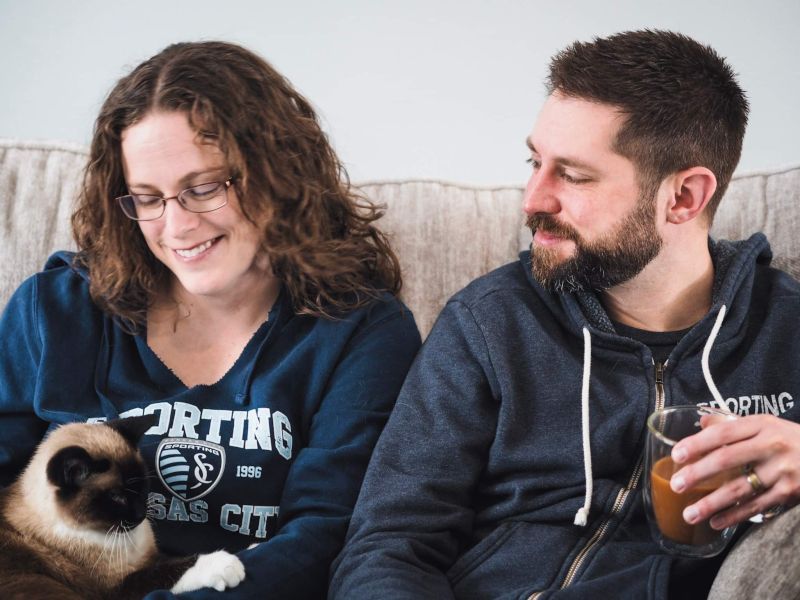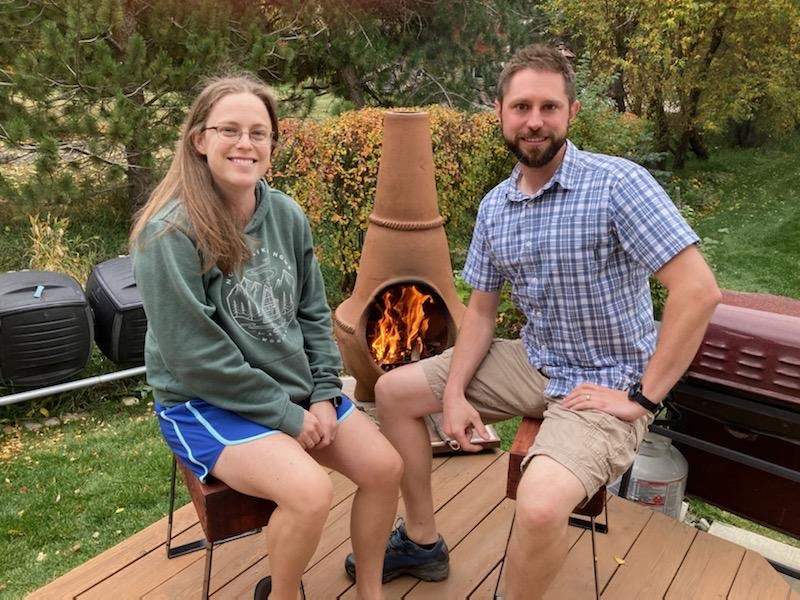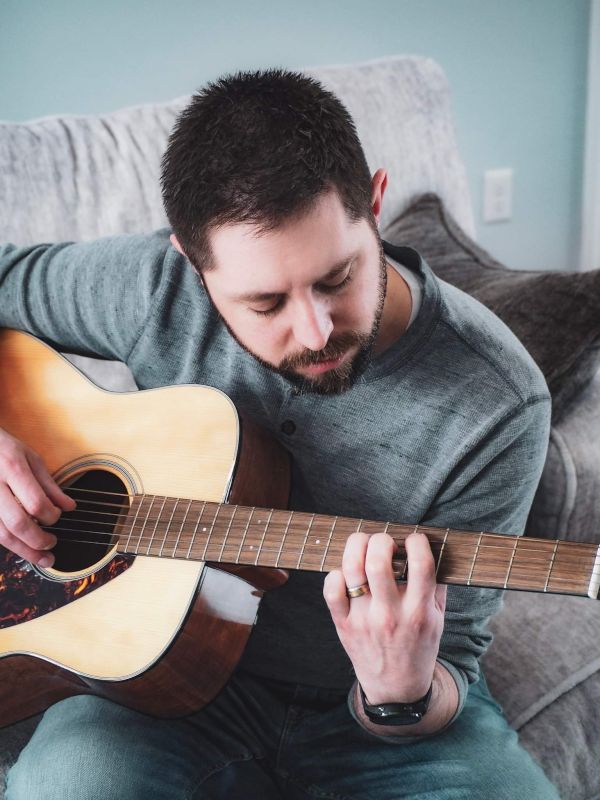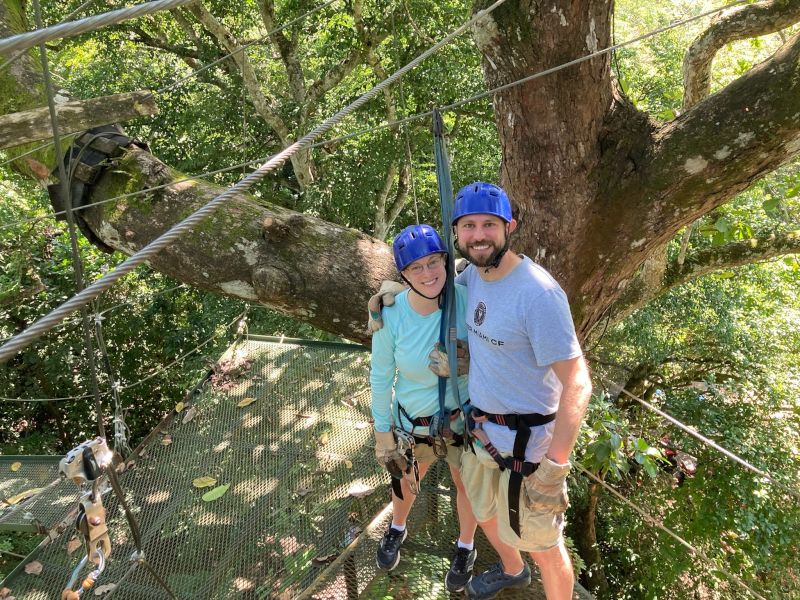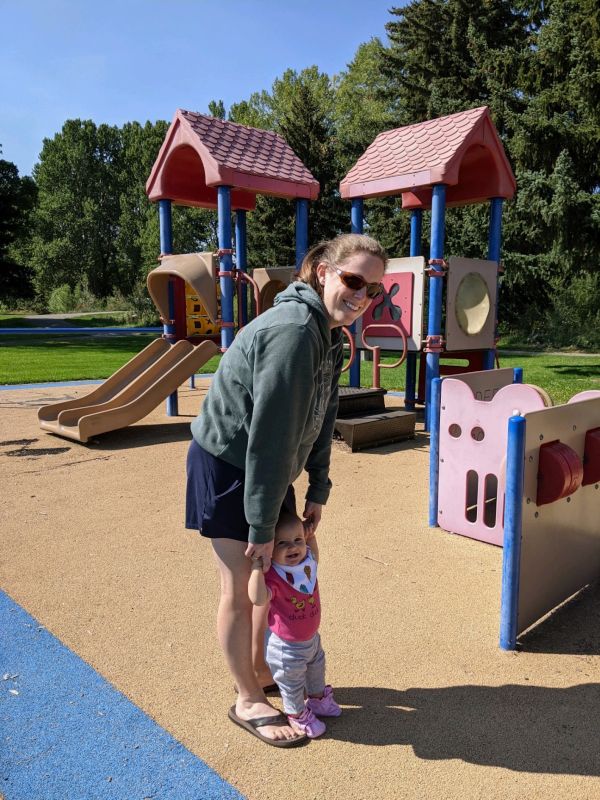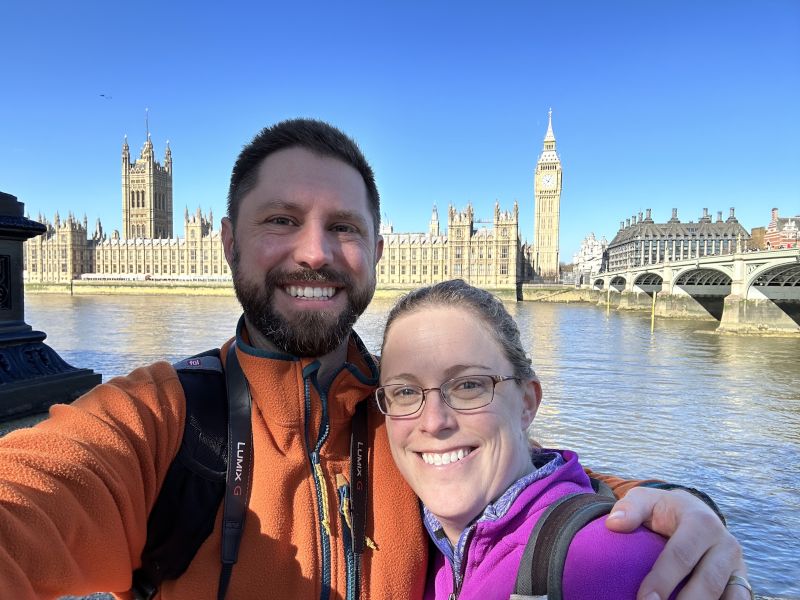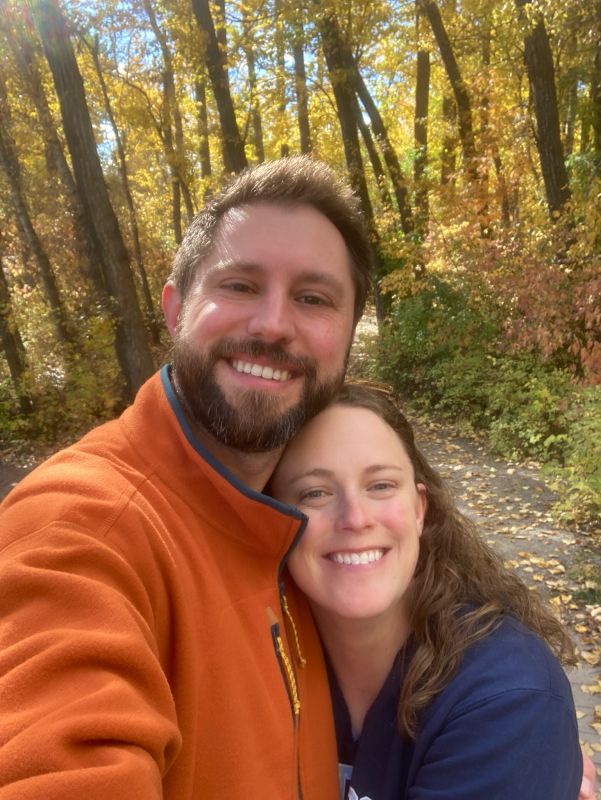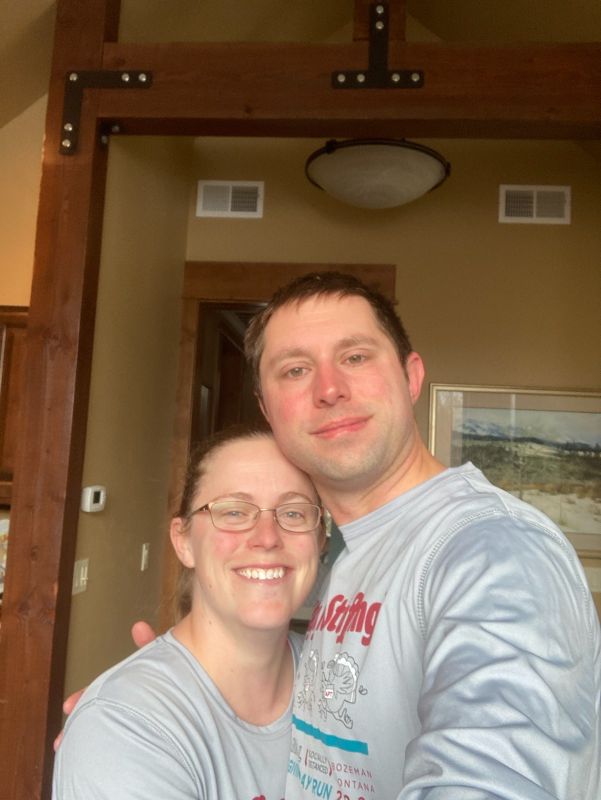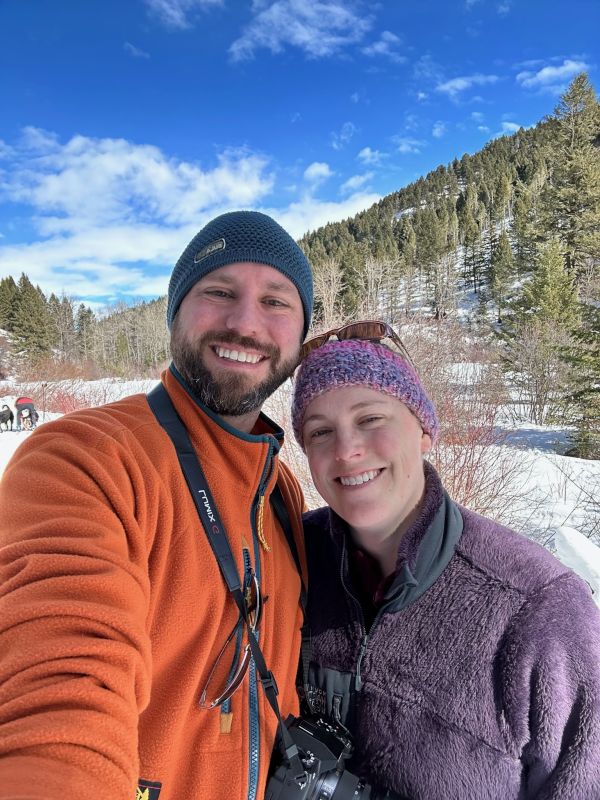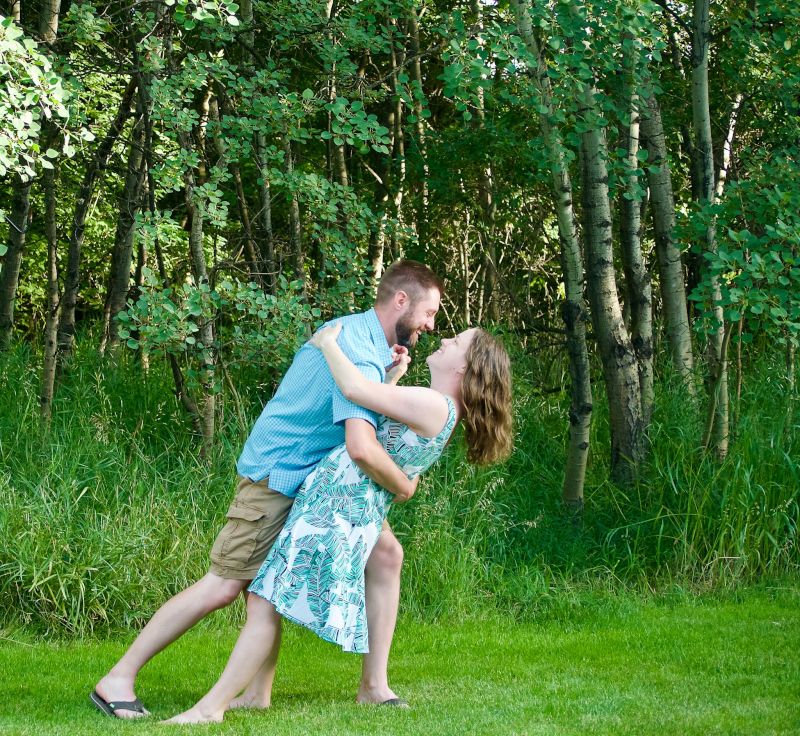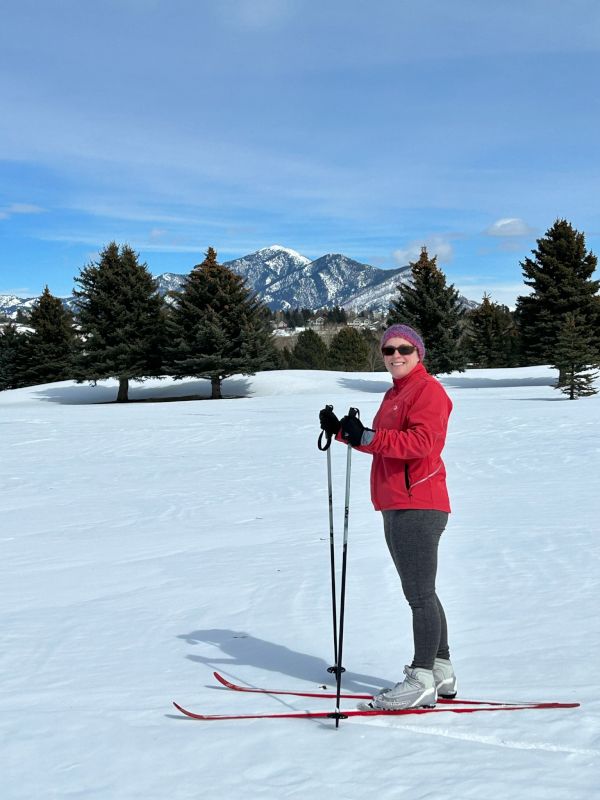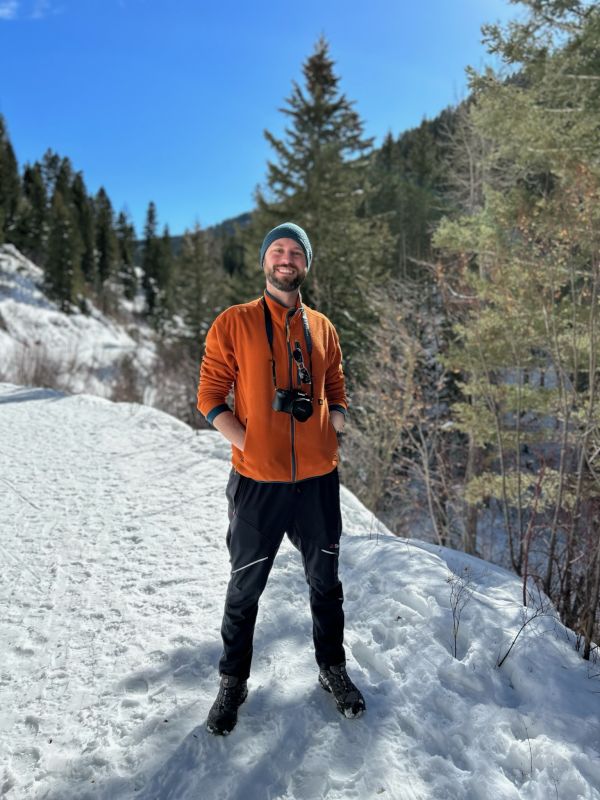 ×
1 / 12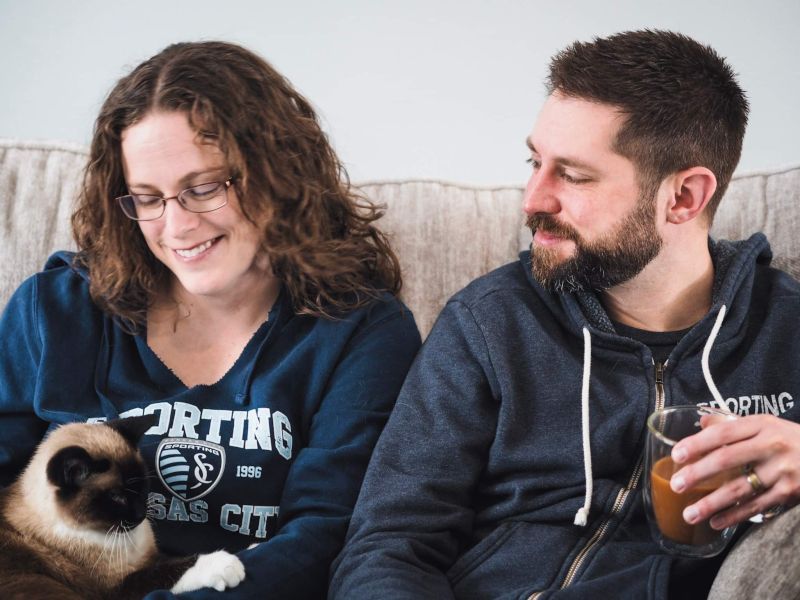 2 / 12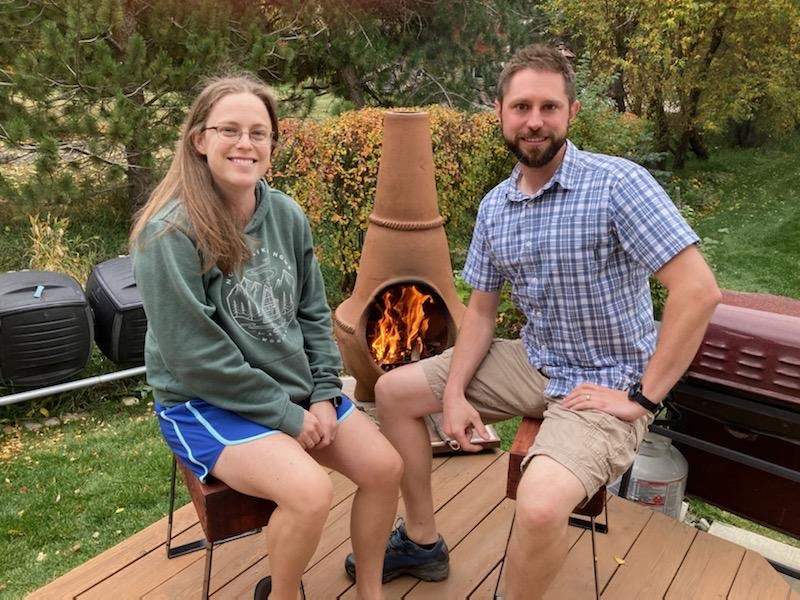 3 / 12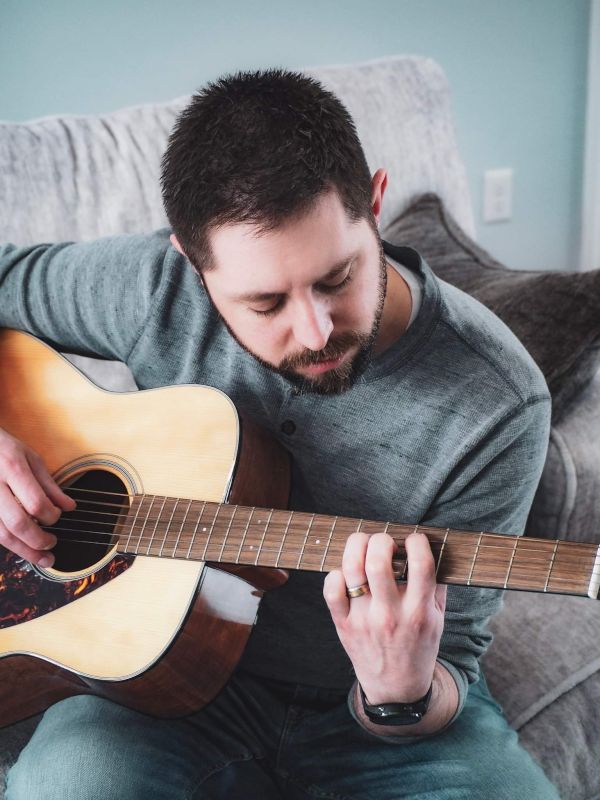 4 / 12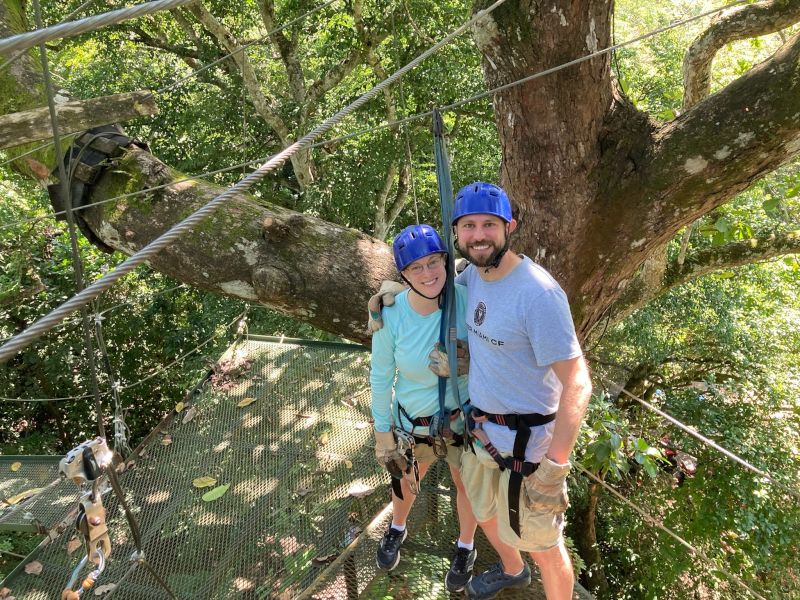 5 / 12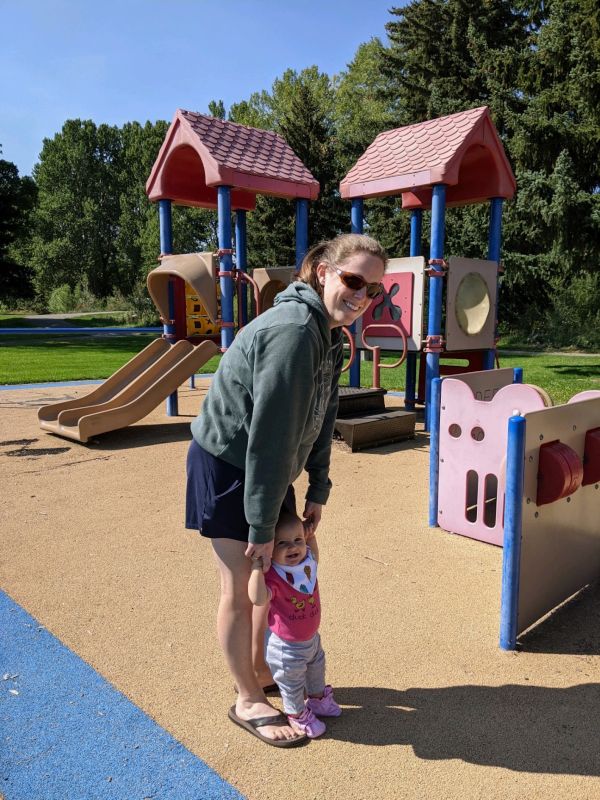 6 / 12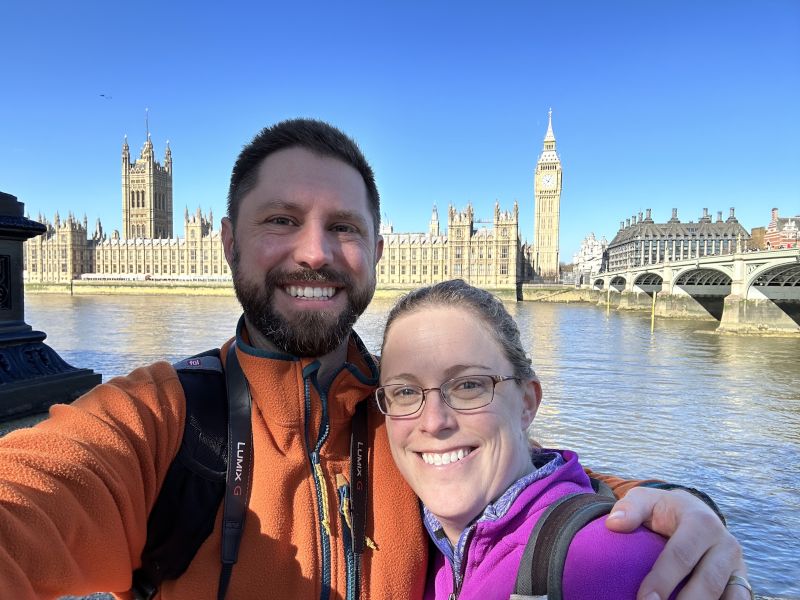 7 / 12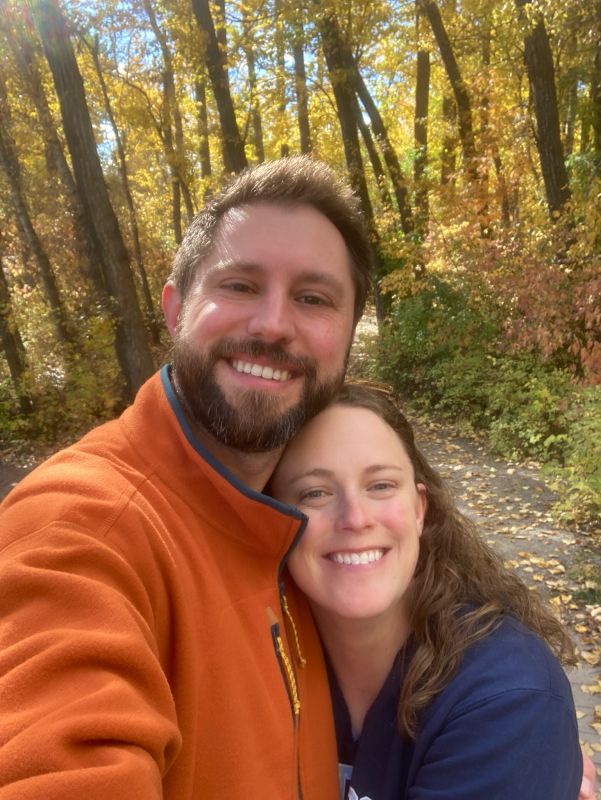 8 / 12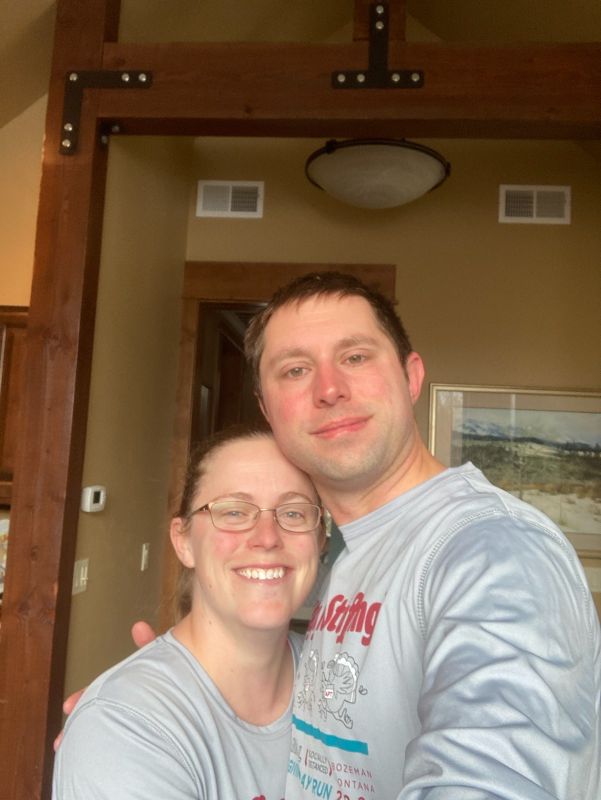 9 / 12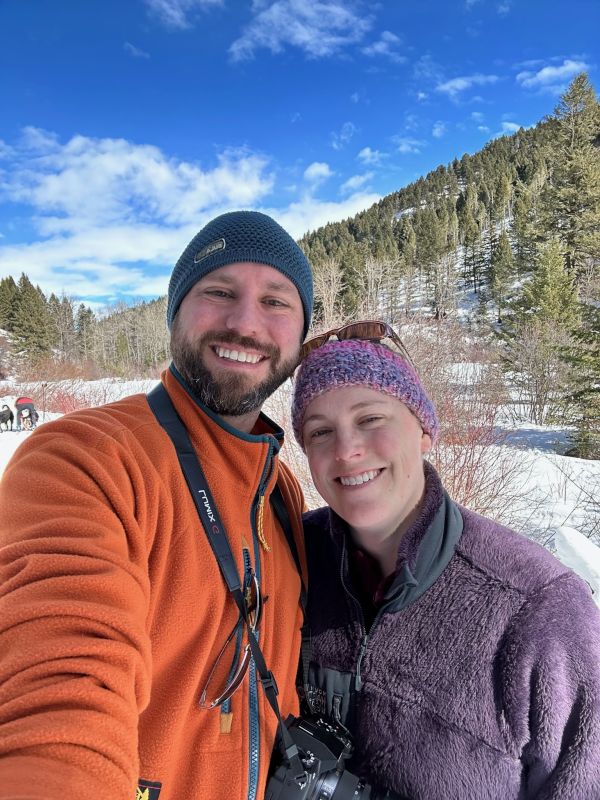 10 / 12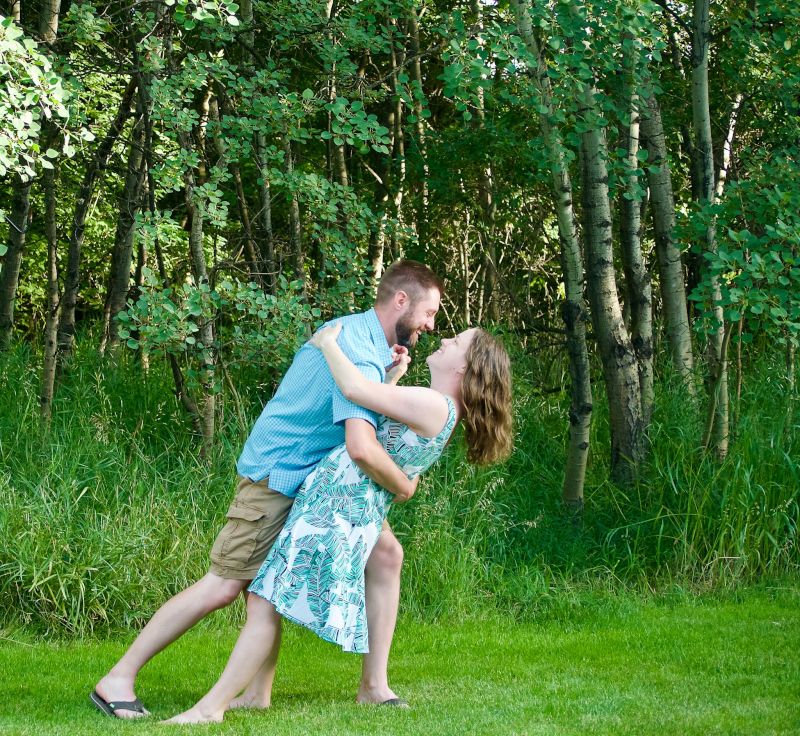 11 / 12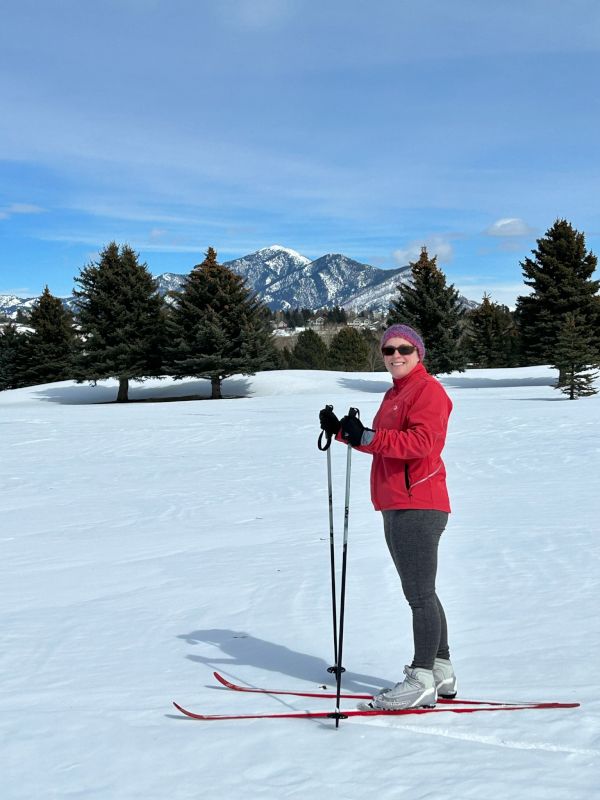 12 / 12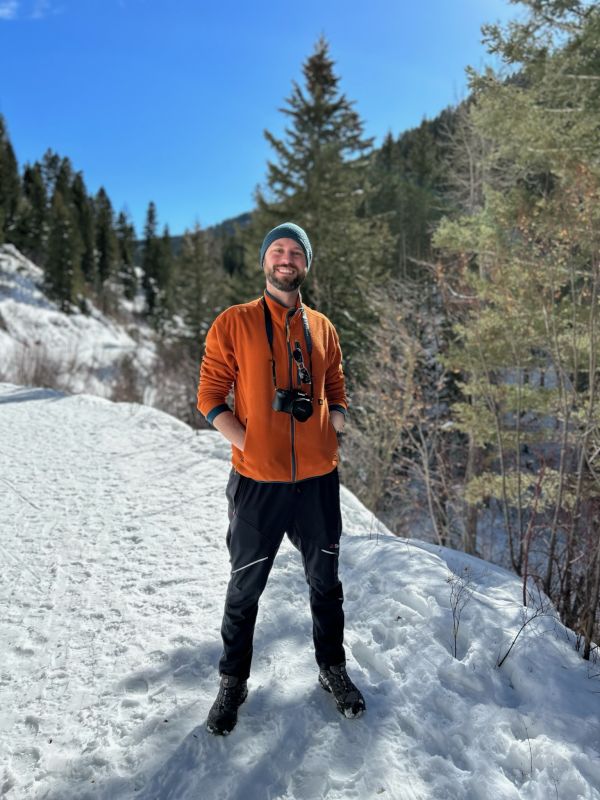 ❮
❯
Our House and Neighborhood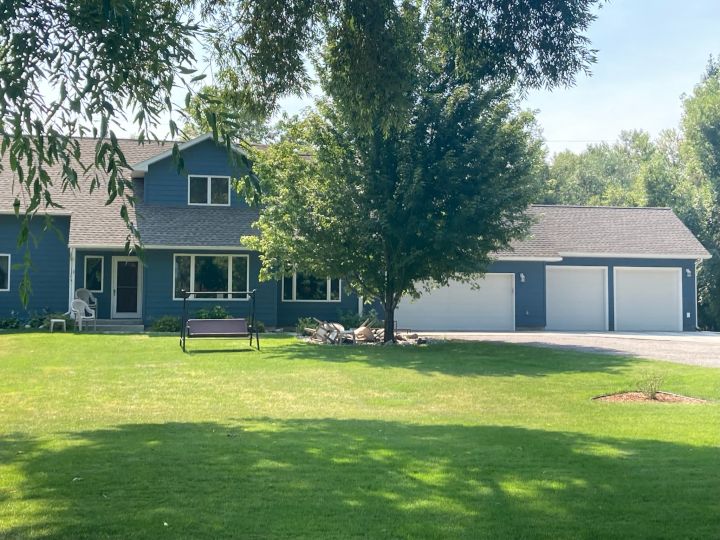 We live on a truly unique property. The property is shared between us, Kimbree's dad, Kimbree's uncle and aunt, and her cousin's family. Their young son is excited to have another kid to play with.
While we have our own separate home, the way the property is set up leads to a feeling of community. We built our house in 2020-21 and had a large part in the construction. It is a two-bedroom home with an open-concept dining and living room. We spend most of our time in the living room watching TV, reading, and hanging out. We have a fabulous yard with great climbing trees and plenty of space to run.
Our neighborhood is a mix of young families and older/retired individuals. Within walking distance there are some great parks, a community pool, the library, and main street with wonderful local restaurants and coffee shops. Our community also has a great network of walking trails that we love to walk and run on.
Throughout the year our city has several arts festivals, parades, and fun-runs. Our favorite festival is the Christmas Stroll. They shut down main street and have food vendors, activities, and Santa. We love to wander under the holiday lights and drink hot coco.
Our Extended Families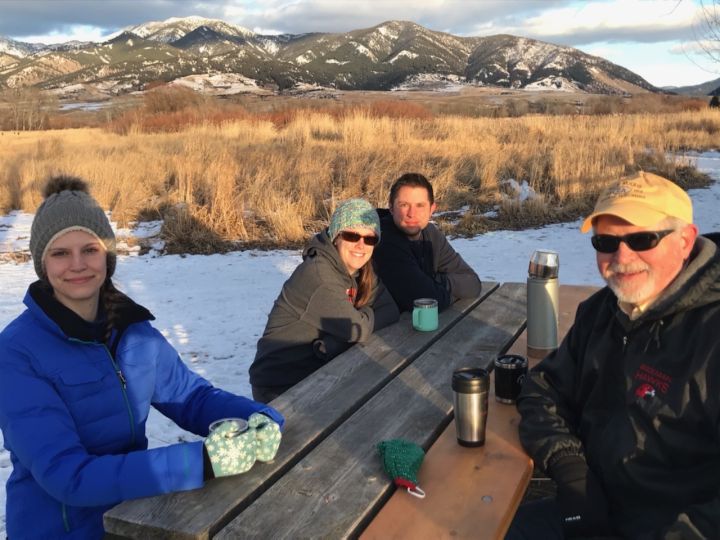 In our family, family are those you choose. Family is a focus for us and it is important that we make time to see them. We are fortunate to live next door to Kimbree's dad, her uncle and aunt, and her cousin's family, including a young son. Nick's parents are a few minutes away by car. We usually have dinner with Nick's parents every Sunday night. We also often have dinner with Kimbree's dad and other family living close by. Nick's younger sister visits for the holidays and Kimbree's brother, his wife, and two daughters live a few hours away and visit often.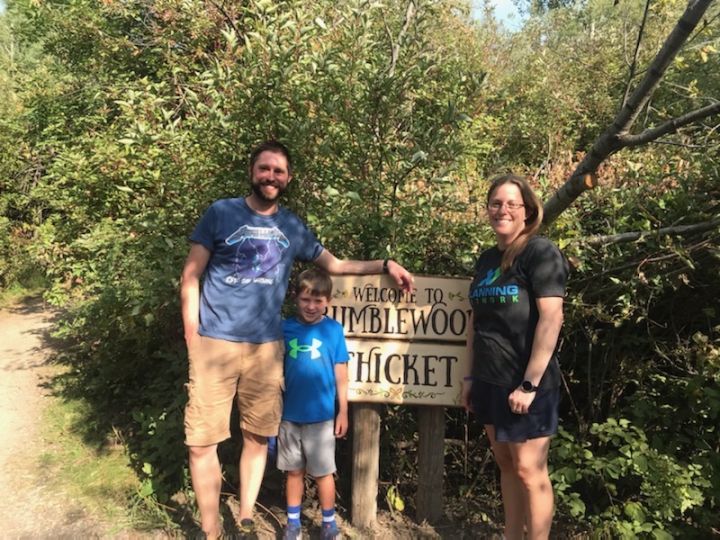 Thanksgiving is spent at Nick's parents' house or visiting Kimbree's brother. Christmas is spent with both families. Every year we have a big family Christmas dinner with Kimbree's family and some chosen family. These parties are a tradition going back over 30 years.
When we told our families that we were adopting, everyone was thrilled! Our siblings can't wait to have a new niece or nephew. Kimbree's dad (Papa Larry) can't wait to add another grandchild to his growing brood. And Nick's parents (Grandma and Grandpa) are looking forward to being first time grandparents. We are so excited to add to our family and watch a child grow up surrounded by love and support.
From Us to You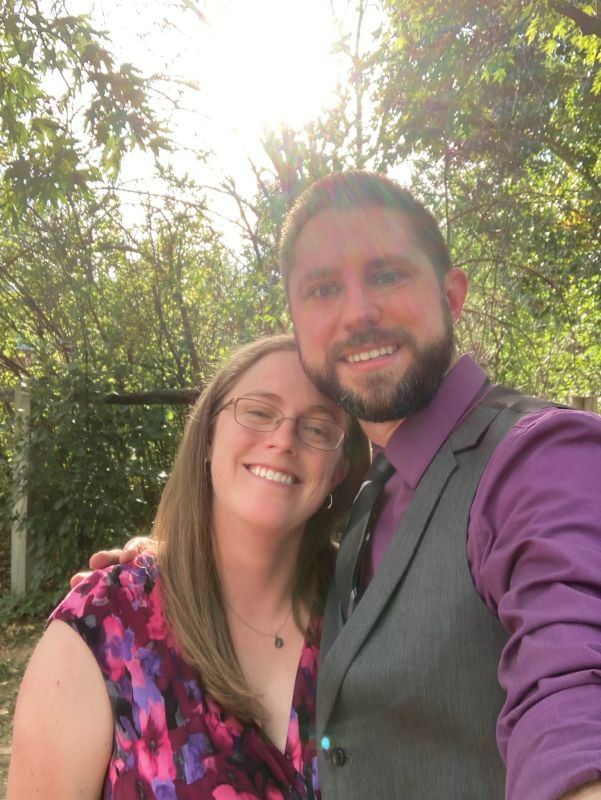 Thank you for reading this letter and considering us as adoptive parents for your child. We know this is a very difficult decision for you and nothing we say makes it any easier. But we hope by telling you about us and what led us to adoption you can get a feel for who we are and the life and love we offer a child.
We met at a mutual friend's wedding in college and started dating shortly after. We had an instant connection. Very early in our relationship we started talking about the future and our plans for a family. As Kimbree is adopted, adopting was always a part of the conversation. We got married in 2012 and spent the first few years of our marriage enjoying life together and establishing our careers.
Nick is a Detective and has worked in law enforcement for the past ten years. He chose law enforcement because he has always wanted to help people and he loves putting the pieces of a puzzle together. It is also a great way for him to be a positive force in our community and to affect change.
Kimbree is a Financial Coach and runs her own coaching business. With a background in economics and personal finance, financial coaching allows her to use her skills to help people grow with their money. She loves working with her clients and seeing them reach their goals.
Outside of work, we like to spend our time enjoying the outdoors. From running or hiking to cross country skiing or snowshoeing, we get outside as often as we can. We can't wait to show a child the beauty of the natural world. It we aren't outside you can find us watching soccer and enjoying time with our families. Our families are very close, and we are blessed they live nearby. They are supportive of our plans to adopt. Everyone can't wait to meet the newest member of the family!
We tried for several year to have a biological child and even pursued one round of IVF. When that failed, our hearts were called to adopt. Through it all our desire to be parents has never wavered. As parents, we will offer your child a life filled with love and support. We can't wait to help them find what lights them up. We will help them pursue their interests and goals while helping them learn the value of hard work, the love of family, and a respect for themselves and others. To us, becoming parents is a privilege and the start of a great adventure.
We live by the motto "family is who you choose." Please know by choosing us through adoption, we also choose you. You will always be a part of our family. We value your continued presence in your child's life. We will happily send emails, photos, and letters keeping you up to date on the growth and development of your child. We are also willing to schedule visits allowing you to spend time with your child and us.
Two things that are very important to us are education and understanding the world. Whether it is formal education in school or bedtimes stories with Kimbree and kitchen science experiments with Nick, we will be sure a child never loses their sense of wonder and grows up curious. We will also help them develop a sense of who they are and how they fit in the world by traveling. We love to travel and can't wait to share the world with a child. Through travel we will help them understand different cultures and places. And we will always share with them where they come from.
We appreciate that you are in a difficult situation. We admire your strength and courage. Please know we are here for you, and we support you. If you have questions or want to meet us as you move forward, we are happy to do so.
Above all, we are honored you took the time to get to know us. From the bottom of our hearts, thank you!
You and your little one are in our thoughts and prayers.
Nick & Kimbree
Favorites
Actor
Harrison Ford
George Clooney
Actress
Natalie Portman
Kristen Bell
Author
J.R.R. Tolkien
Nora Roberts
Book
Lord of the Rings
Harry Potter and the Prisoner of Azkaban
Candy Bar
Twix
3 Musketeers
Cartoon
Venture Brothers
Puss in Boots
Childhood Memory
Going to Ben Delatour Scout Ranch with my boy scout troop
Camping with my family in the summer
Childhood Toy
Transformers
My Stuffed Winnie the Pooh
Children's Book
Oh the Places You'll Go
The Little Mouse, the Red Ripe Strawberry, and the Big Hungry Bear
Classic Movie
Casablanca
Charade
Day of Week
Saturday
Saturday
Dessert
Cheesecake
Ice Box Cake
Disney Movie
Aladdin
Aladdin
Dream Car
Corvette
1974 MG Midget
Dream Job
Astronaut
Nature Photographer
Dream Vacation
New Zealand
Iceland
Family Activity
Movie Night
Movie Night
Flower / Plant
Bird of Paradise
Lilacs
Form of Exercise
Running
Running
Game
Betrayal at House on the Hill
Hand and Foot (Card Game)
Hobby
Photography
Photography
Holiday
Christmas
Christmas
Holiday Song
The Christmas Song "Chestnuts Roast on an open fire"
O Come All Ye Faithful
Holiday Tradition
Looking at Christmas lights on Christmas Eve
Looking at Christmas Lights on Christmas Eve
Ice Cream
Moose Tracks
Mint Chocolate Chip
Junk Food
Fried Chicken Nashville Hot Sandwich
Mozzarella Sticks
Leisure Activity
Playing Video Games
Reading
Magazine
Road and Track
Cooking Light
Memory with a Child
Running a fun run 1k with my nephew
Taking my nieces to a hay maze and exploring it with them
Memory with Spouse
Our hikes to Grotto Falls
Hiking all the way around Jenny Lake in the Tetons
Movie
Star Wars
Couples Retreat
Movie Munchie
Reese's Pieces
Junior Mints
Movie Quote
"All we have to decide is what to do with the time that is given us." - Lord of the Rings The Fellowship of the Ring
"Happiness can be found, even in the darkest of times, if one only remembers to turn on the light." - Harry Potter and the Prisoner of Azkaban
Movie Type
Action/Adventure
Romantic Comedy
Musical
White Christmas
Cats
Musical Group
Metallica
Kenny Chesney
Nursery Rhyme
This Little Piggy
The Wheels on the Bus
Olympic Event
The Snowboarding Half Pipe
400 meter relay
Personal Hero
My Uncle Craig
My Mom Dede
Play
Mid Summer Night's Dream
Macbeth
Poet
Robert Frost
Shel Silverstein
Quality about my Spouse
How much she cares about others
His calmness and patience
Quote
"The important thing is not to stop questioning. Curiosity has its own reason for existing." -Albert Einstein
"Life is not measured by the number of breaths we take, but by the moments that take our breath away." -Maya Angelou
Restaurant
Cafe Fresco (Local Italian Spot)
Cafe Fresco (a local Italian Spot)
Sandwich
Philly Cheesesteak
Grilled Cheese
Scripture
"Greater love has no one than this: to lay down one's life for one's friends." John 15:13
"Let perseverance finish its work so that you may be mature and complete, not lacking anything." James 1:4
Song
Fade to Black
"I Lived" by One Republic
Sport to Play
Baseball
Soccer
Sport to Watch
Soccer
Soccer
Sports Star
Harry Kane
Abby Wambach
Sports Team
Tottenham Hotspurs
Tottenham Hotspurs
Subject in School
Physics
English
Thing to Cook
Puerco Pibil
Homemade Mac and Cheese
Time of Day
Evening
Morning
Tradition
Movie Marathons on Thanksgiving
Going out for breakfast on our birthdays
TV Show
Firefly
Modern Family
TV Show Character
Schmidt (New Girl)
Lorelai Gilmore
Type of Music
Heavy Metal (Thrash Metal)
Country
Vacation Spot
Hawaii
The Oregon Coast
Video Game
Anything Star Wars
Sonic the Hedgehog
Get in Touch
Provide more information, so American Adoptions can connect you with this family.
---