1-800-ADOPTION
Thank you for viewing our profile
If you would like to learn more about us, please call 1-800-ADOPTION (2367846), fill out the form at the bottom of our on-line profile page, or email us at bp_information@americanadoptions.com.
To revisit our on-line profile page and view our profile video at American Adoptions, simply use your mobile phone to scan the QR code on the right. We are looking forward to hearing from you!
Brent & Julia
Thank you for taking the time to look at our profile! Considering adoption is a precious gift and we are humbled to be a part of it. We have boundless love to give in a home that is filled with joy and family. It would be an honor to be chosen as parents for your child. We will treasure them every day and be their advocate. We look forward to great adventures ahead!
About Us
Job
Director of Organizational Effectiveness
Specialty Operations Analyst
Education
Bachelor's Degree in History
Bachelor's Degree in English, Creative Writing
Relationship
Legally Married
What It Means to Become Parents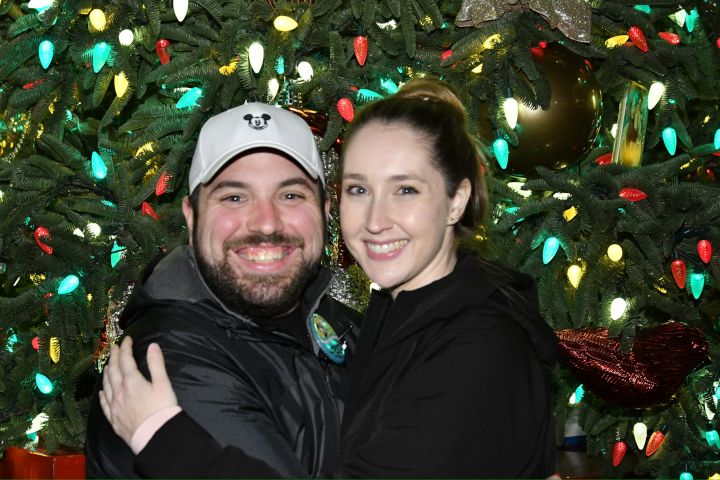 To us, being parents is one of the greatest responsibilities and honors a person can be gifted with. We both feel that being parents means ultimately being responsible to protect, care for, and support and nurture a human being that will grow into their own person with their own interests, passions, and ideas. We know that being a parent will mean long hours, countless ups and downs, many trips to the doctor, sports games, and heartfelt conversations consoling our child. We know that not all moments will be sunshine and rainbows. However, we also know that we will be able to love and nurture a child - providing them with a safe home, lifelong memories, a strong sense of self-esteem, and help them discover their place in the world. Julia is an incredibly compassionate, loving, and nurturing woman who will make sure a child always feels welcomed, safe, and supported. Brent prides himself on being kind, funny, and creative and can't wait to make sure a child feels welcomed, at home, and supported to find themselves through their life.
Our Leisure Time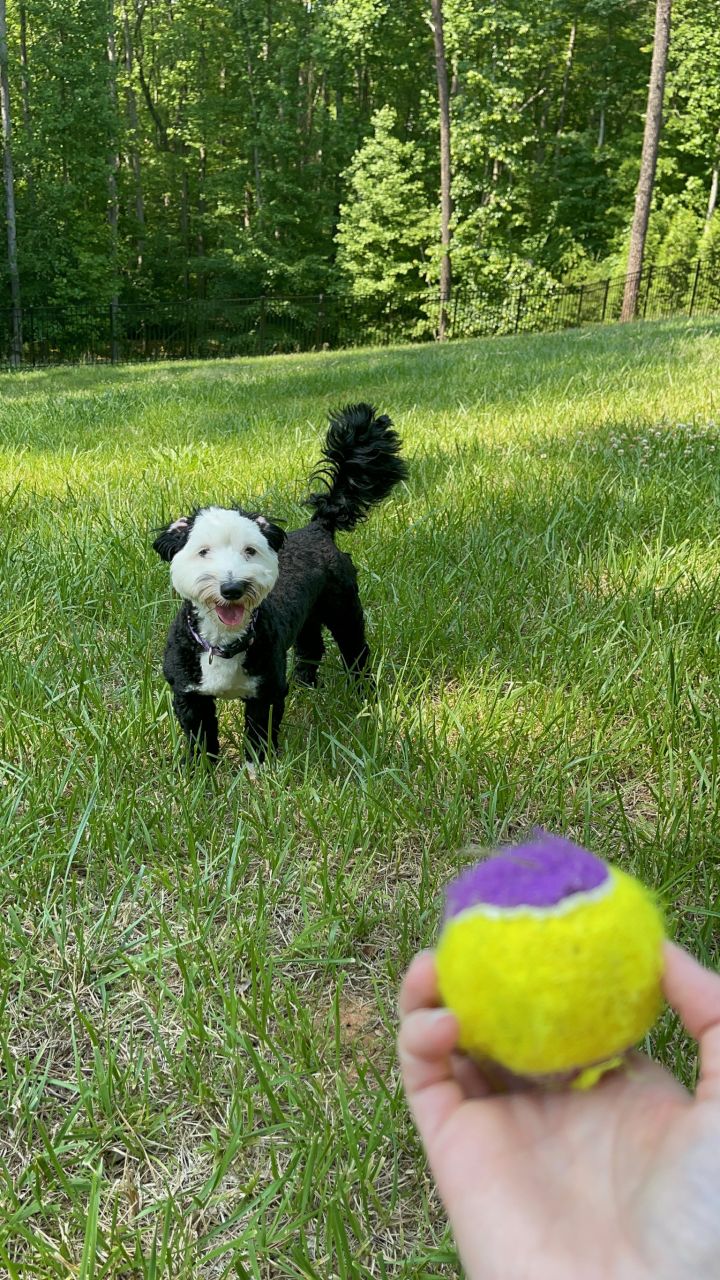 In our free time, we typically play games, watch movies, listen to music, and cook. When we cook dinners together, we try new recipes or make old family favorites. Generally, this time is spent with music playing, laughter, and talking about our day.
When the weather is nice, we like to be out in nature. We go for walks or hikes, play with our dog, Lucy, in the backyard, or treat ourselves to an ice cream.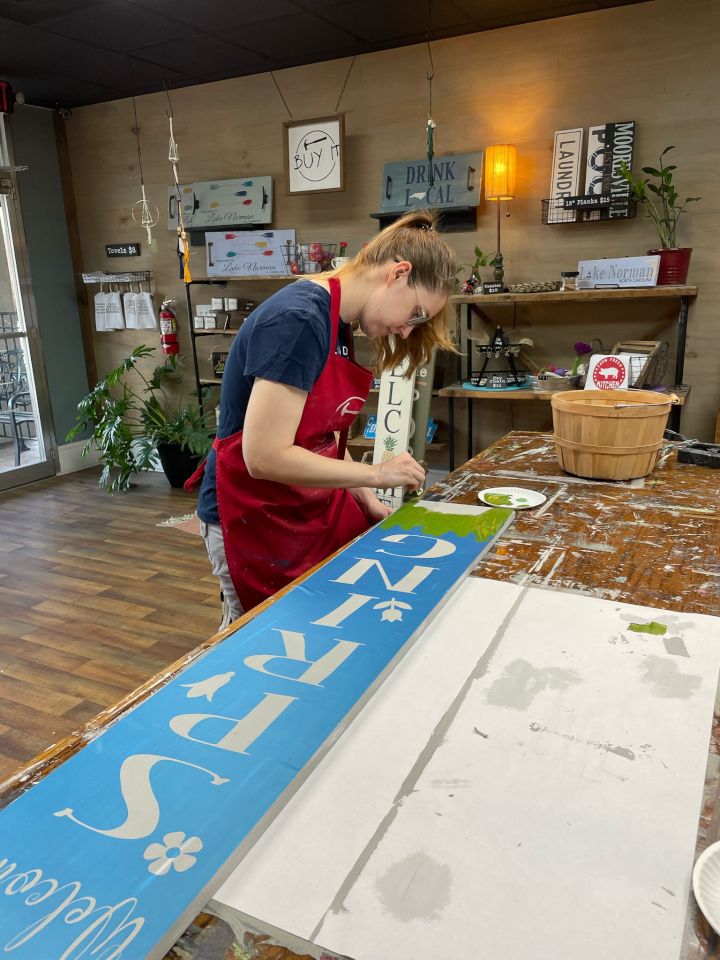 Brent spends time each day reading. His favorite books are fantasy, but he enjoys non-fiction books and newspapers, too. He also likes to swim both for exercise and fun.
Julia does Graphic Design for a living, so she enjoys writing, being creative, and curling up with her cat to watch a show. She also likes to bake cookies and cakes for her family.
We hope to share our love of reading, music, and nature with a child and show them what adventures can be had both in a story and outside. We can't wait to cook with our child someday and share our sweet tooth and recipe experimentation with them.
Cultural Diversity
We feel strongly that in order to raise a child with a global and culturally sensitive awareness, it's important for us to expose them to as much cultural diversity and heritage as possible while they are growing. We plan to enroll our child in an international school so that they will be exposed to different languages and cultures from a young age. We also plan to participate in some of the different cultural heritage festivals and events that take place near us. It's also important to us that we educate ourselves on the child's cultural and ethnic heritage by incorporating food, music, books and literature, and influences into our daily lives. We are also committed to adjusting our lifestyle including friends, living location, and travel plans to help our child be exposed to more of their birth culture and heritage in everyday life. Making sure our child grows up understanding and feeling proud about their birth heritage and culture is a major priority for us.
Photos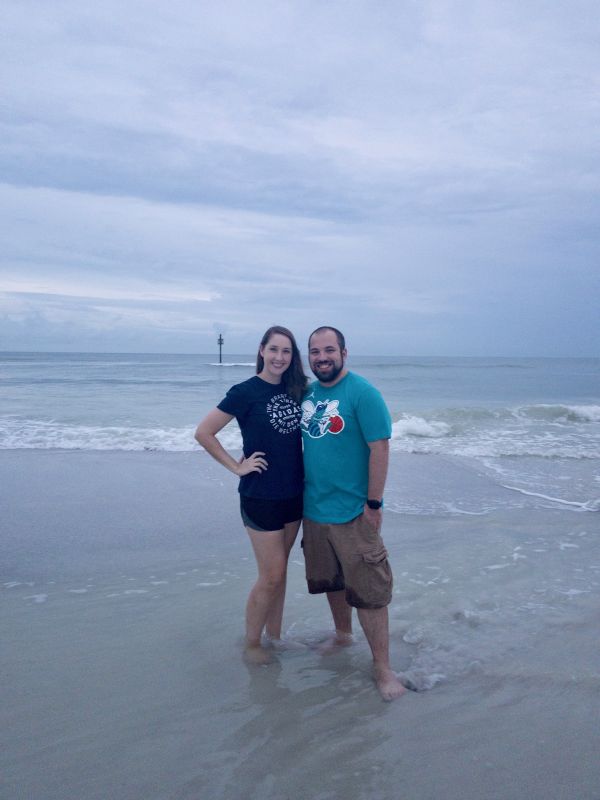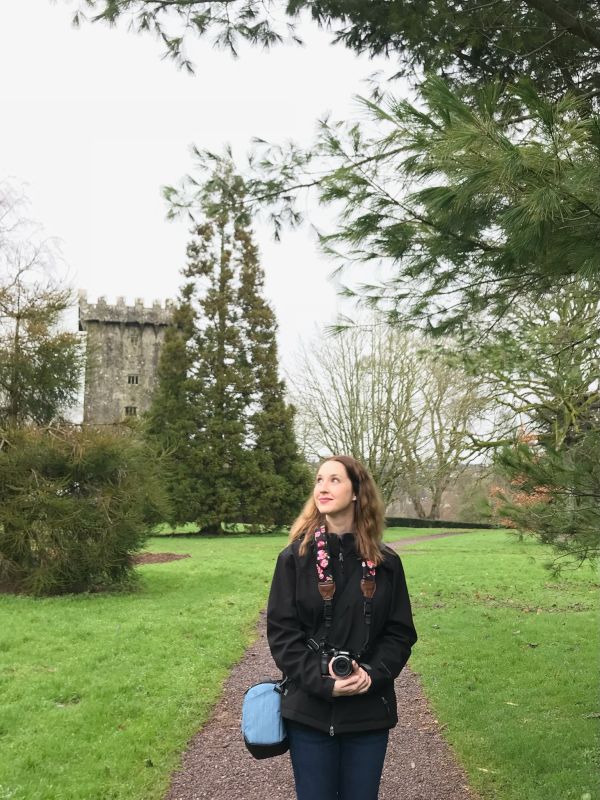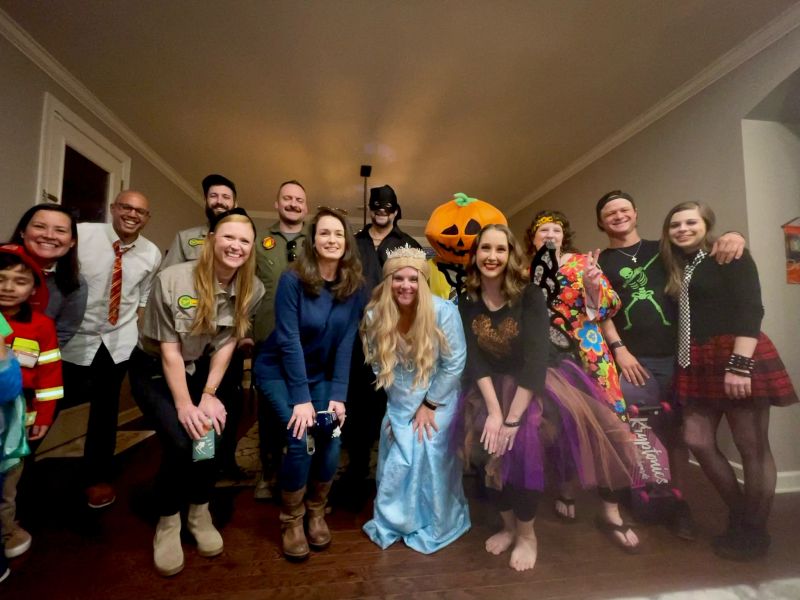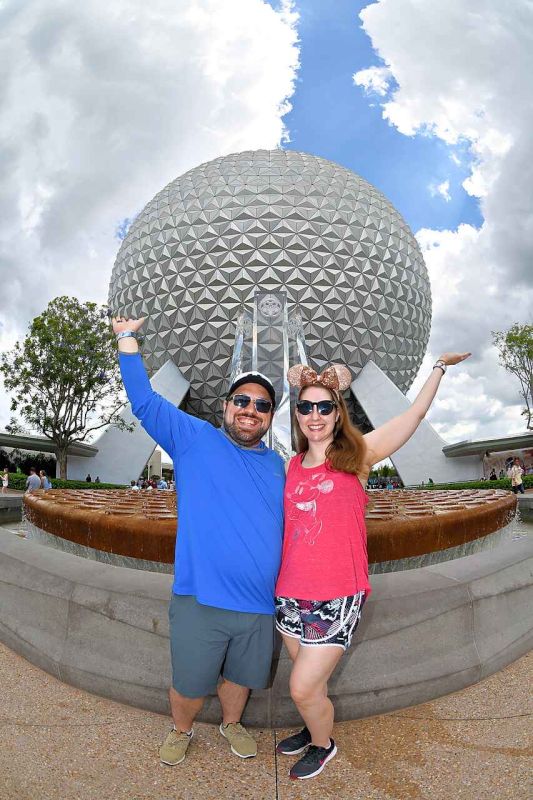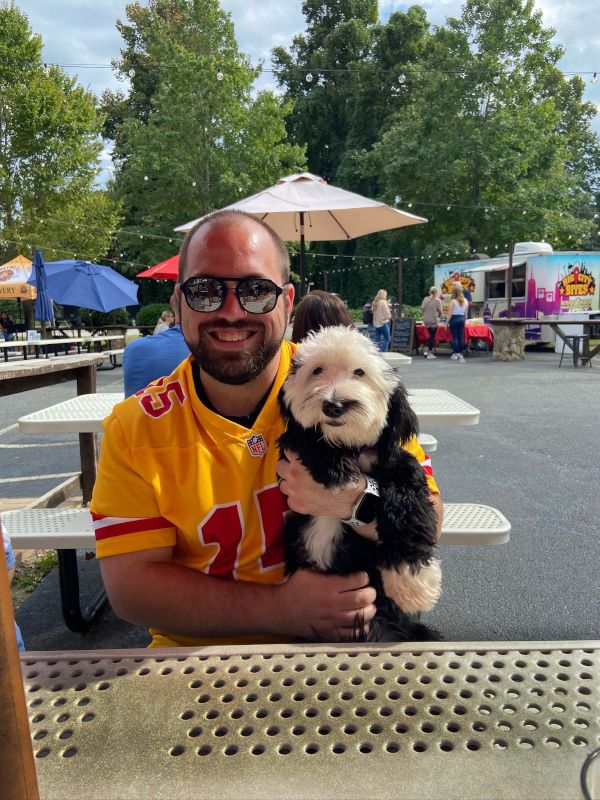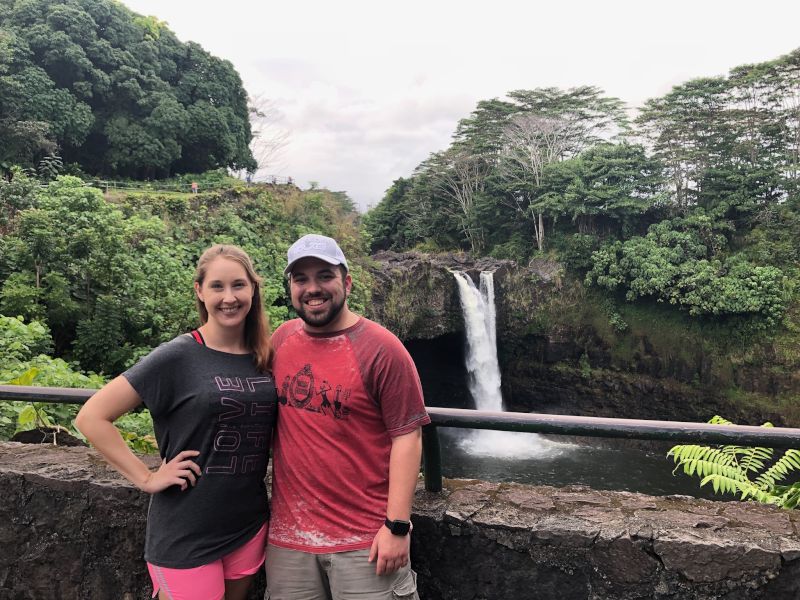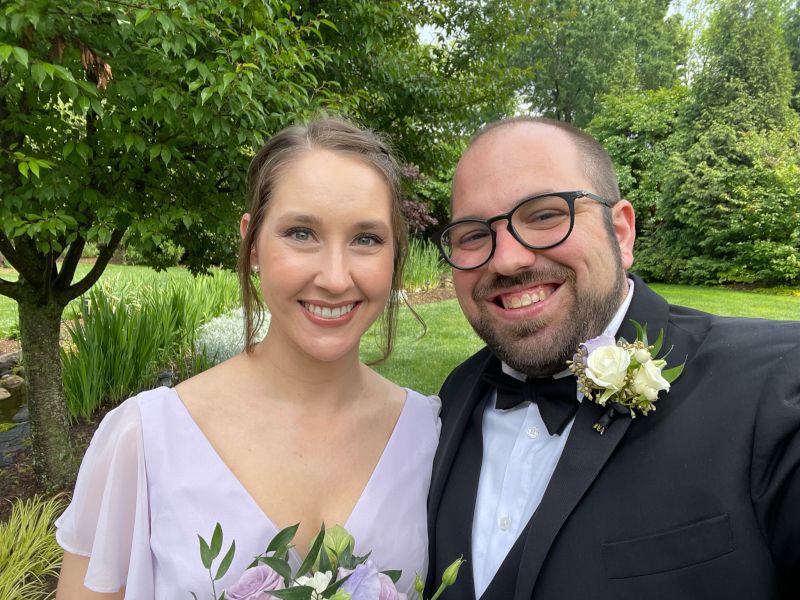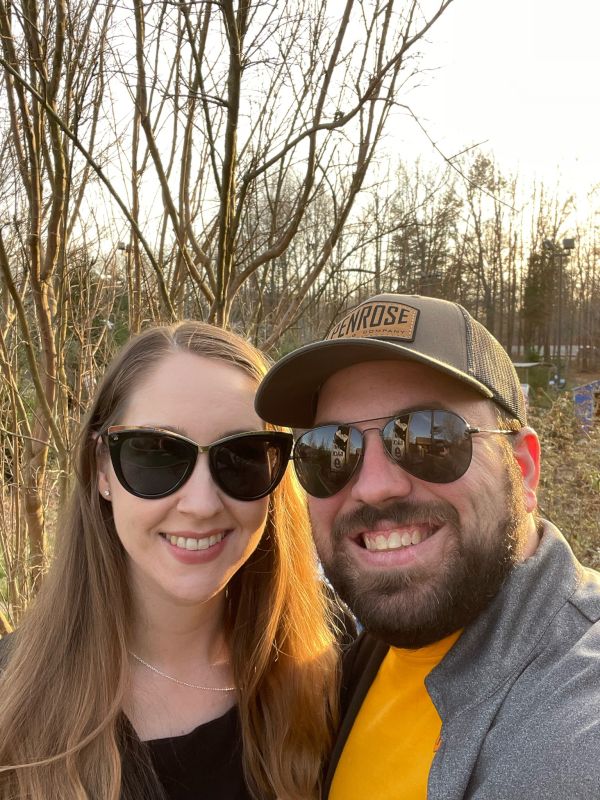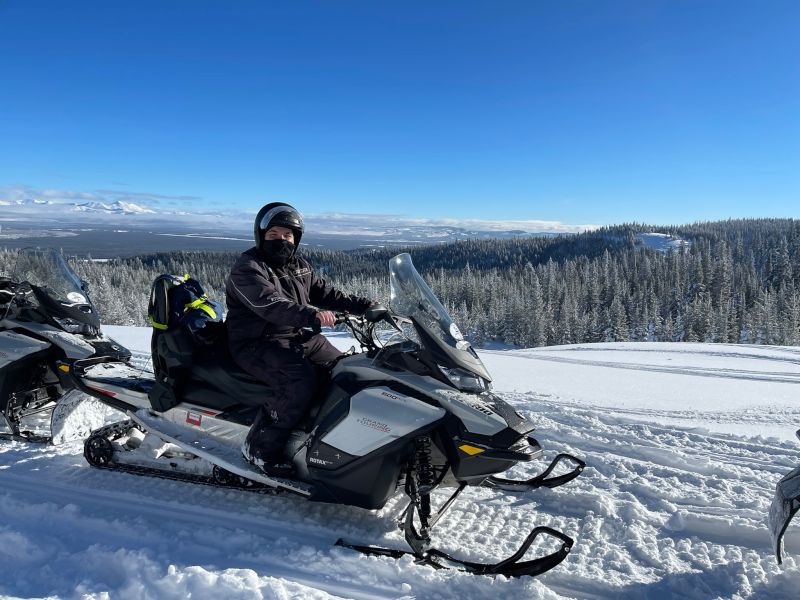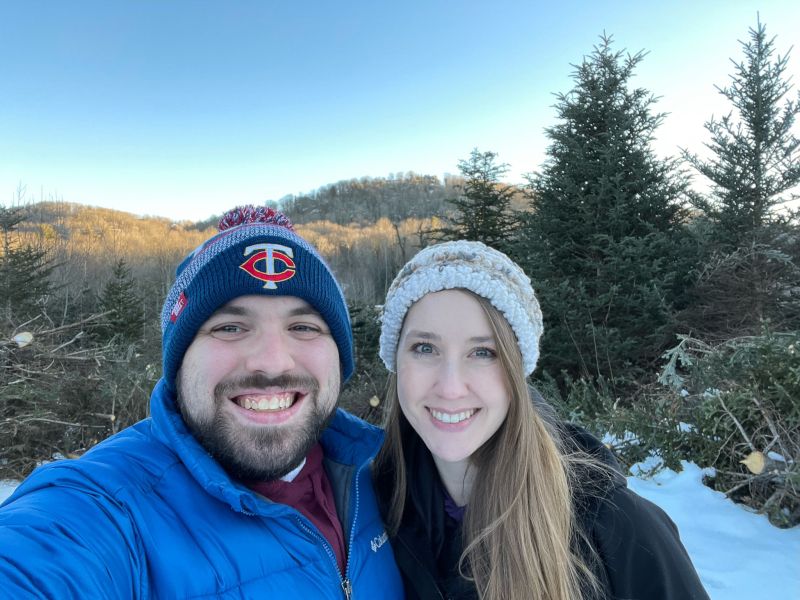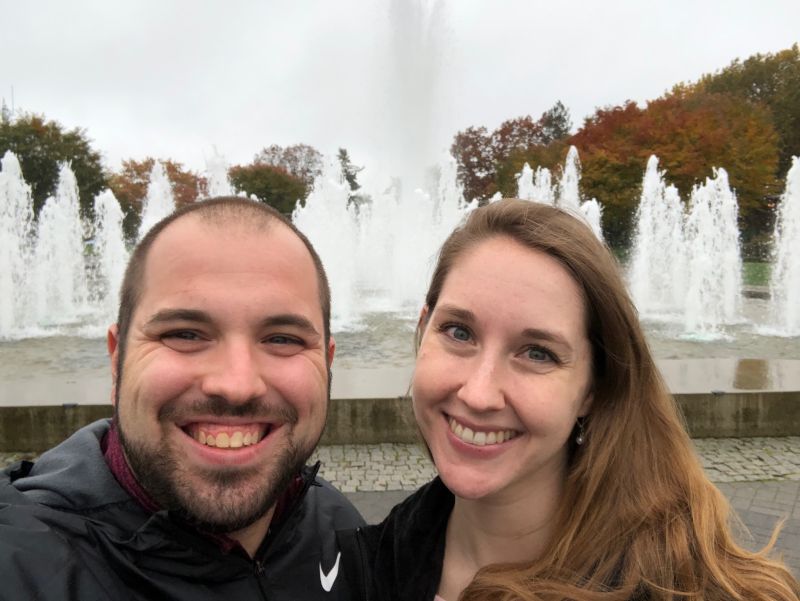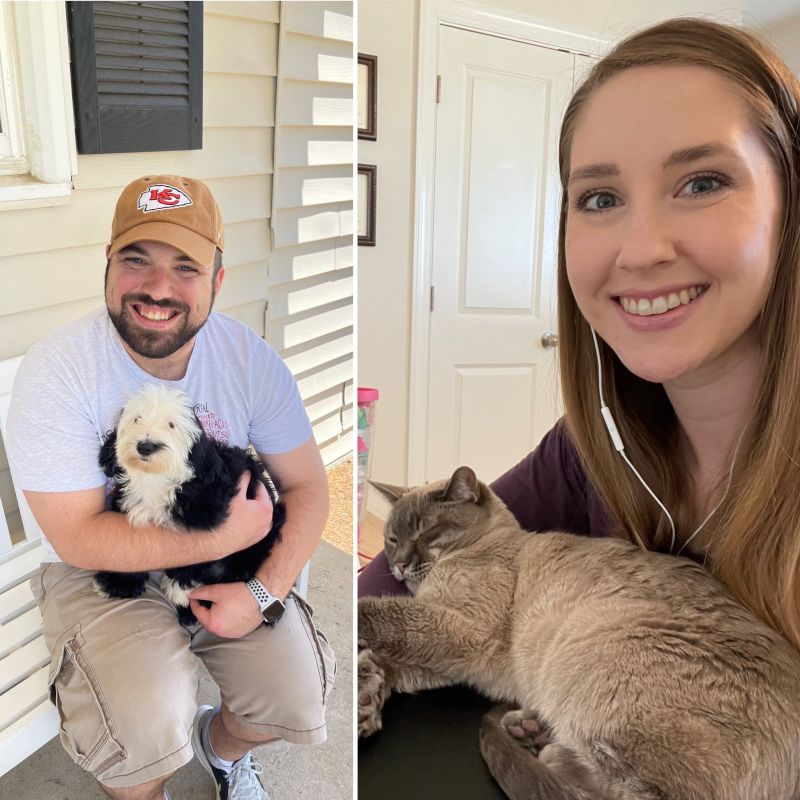 ×
1 / 12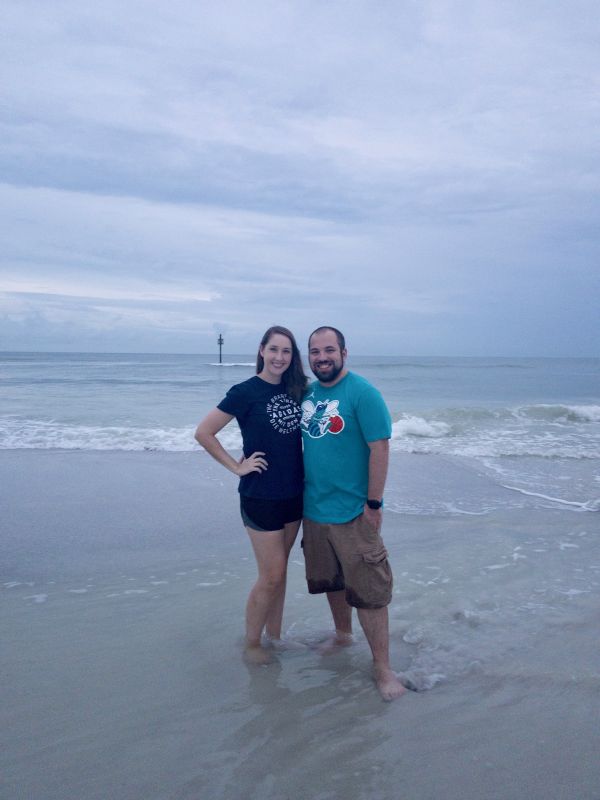 2 / 12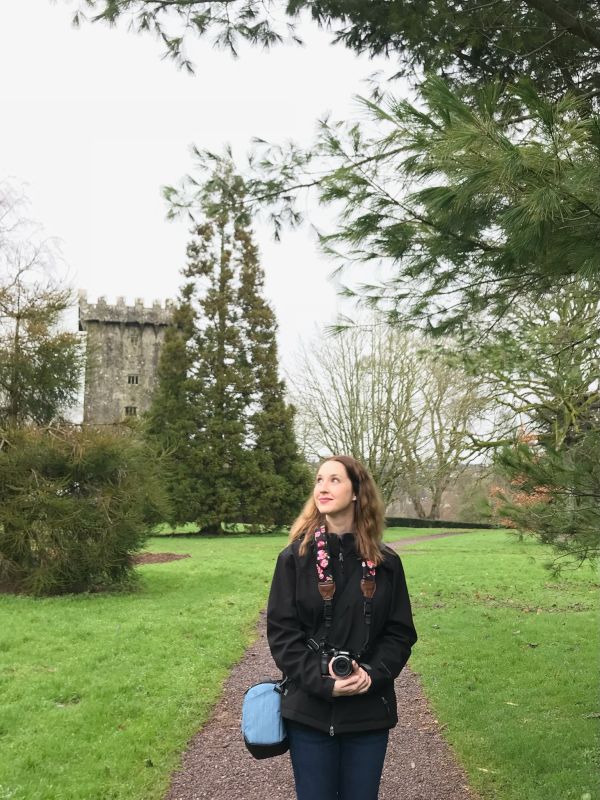 3 / 12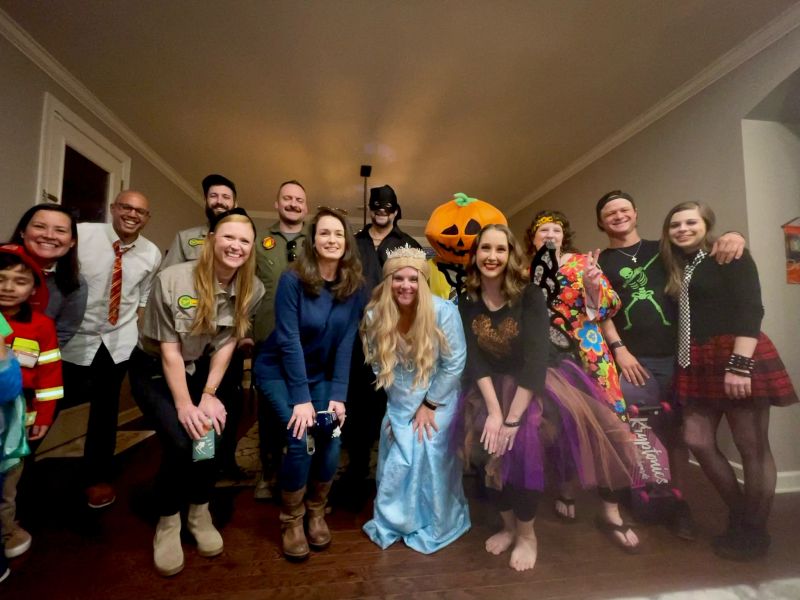 4 / 12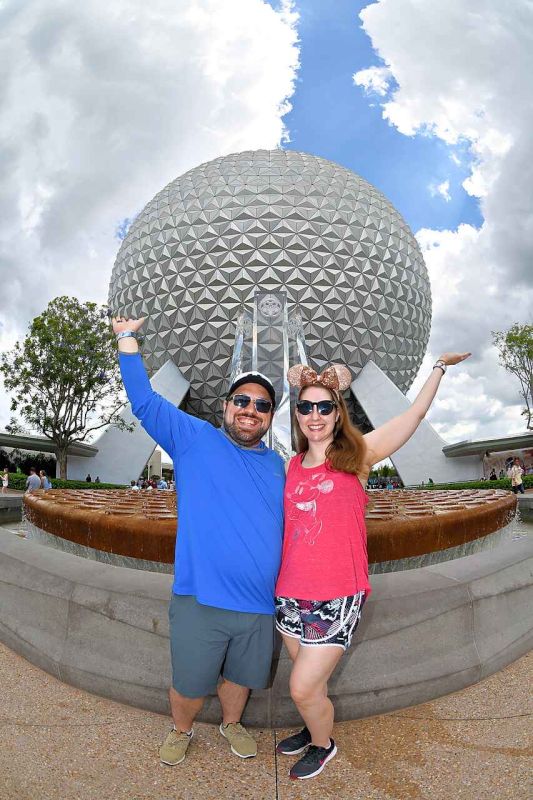 5 / 12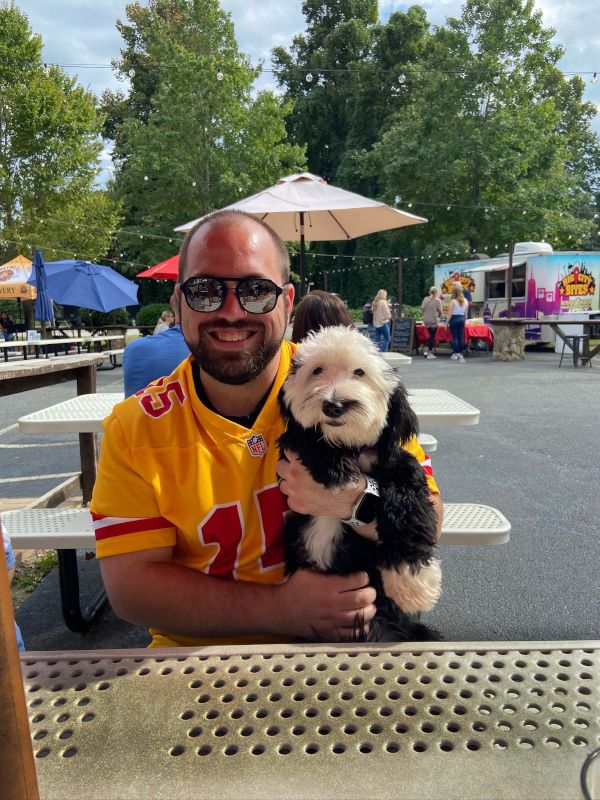 6 / 12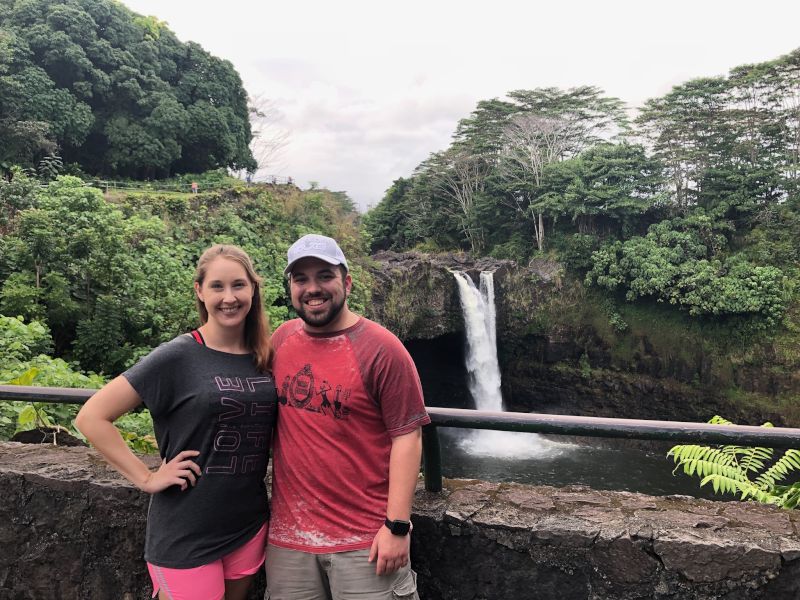 7 / 12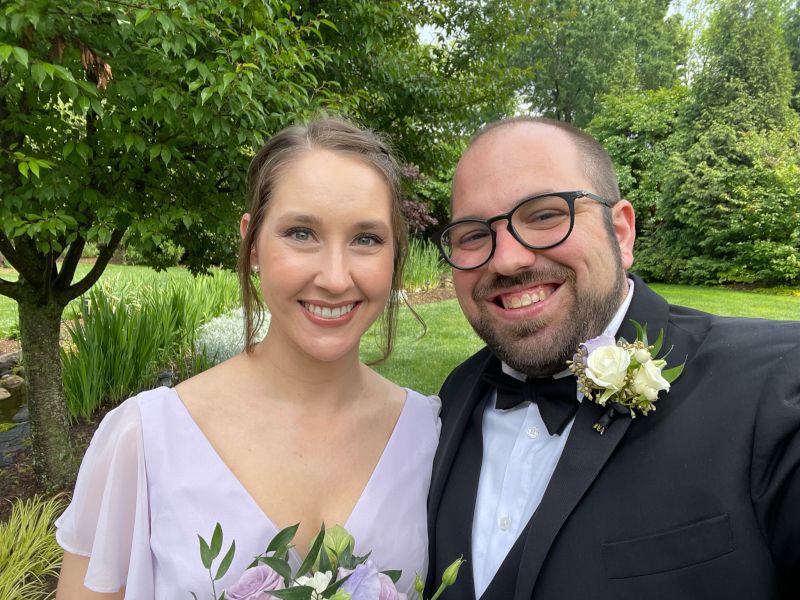 8 / 12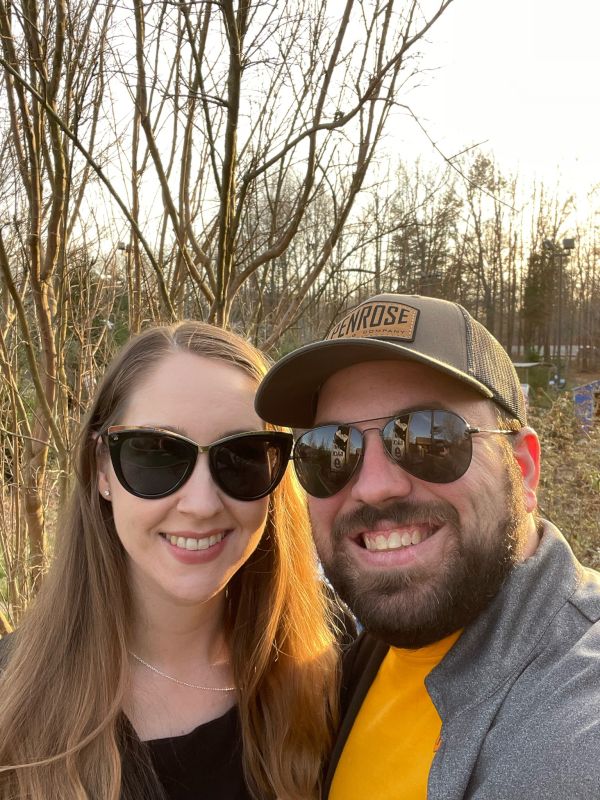 9 / 12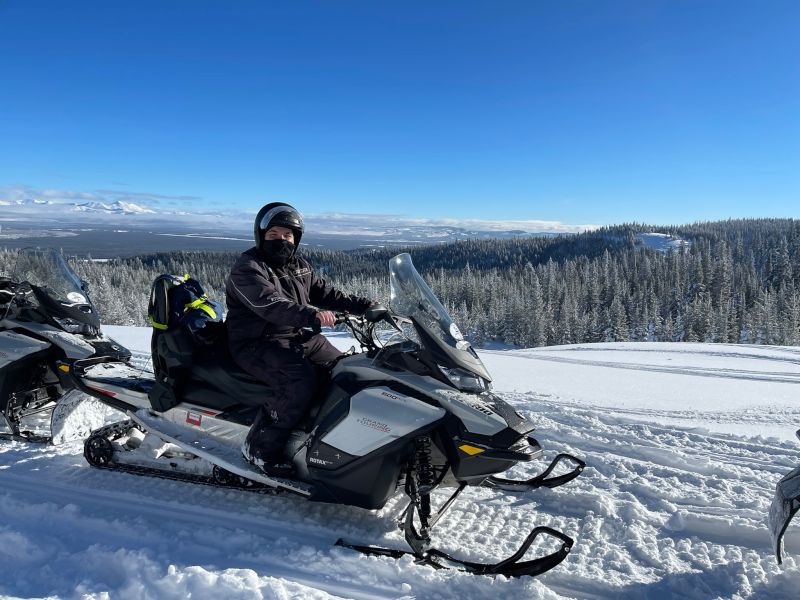 10 / 12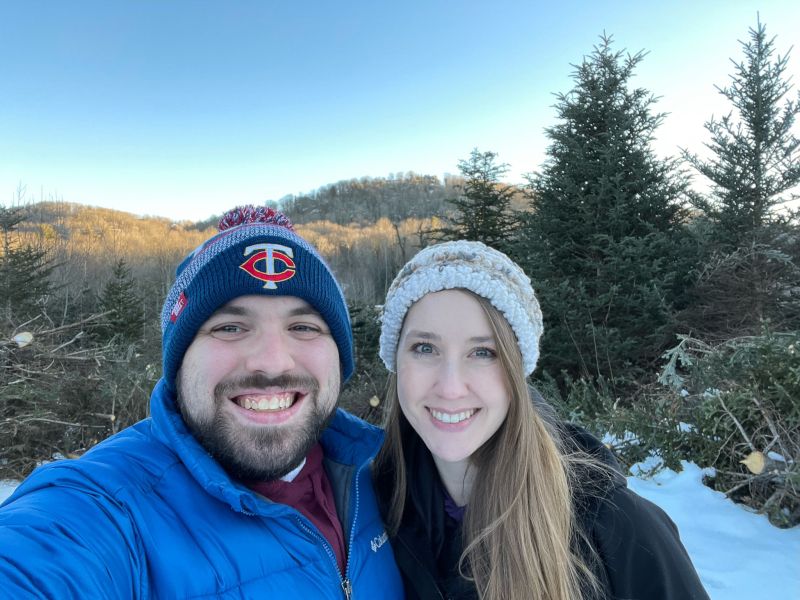 11 / 12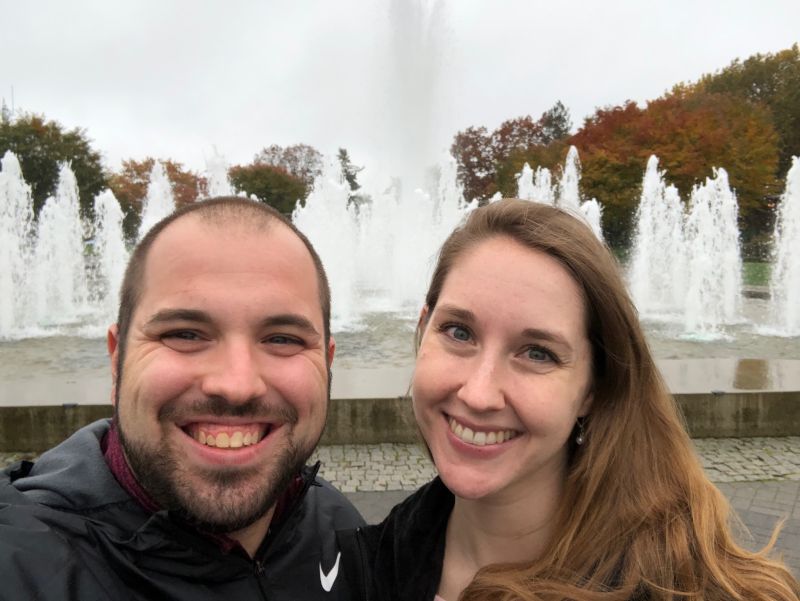 12 / 12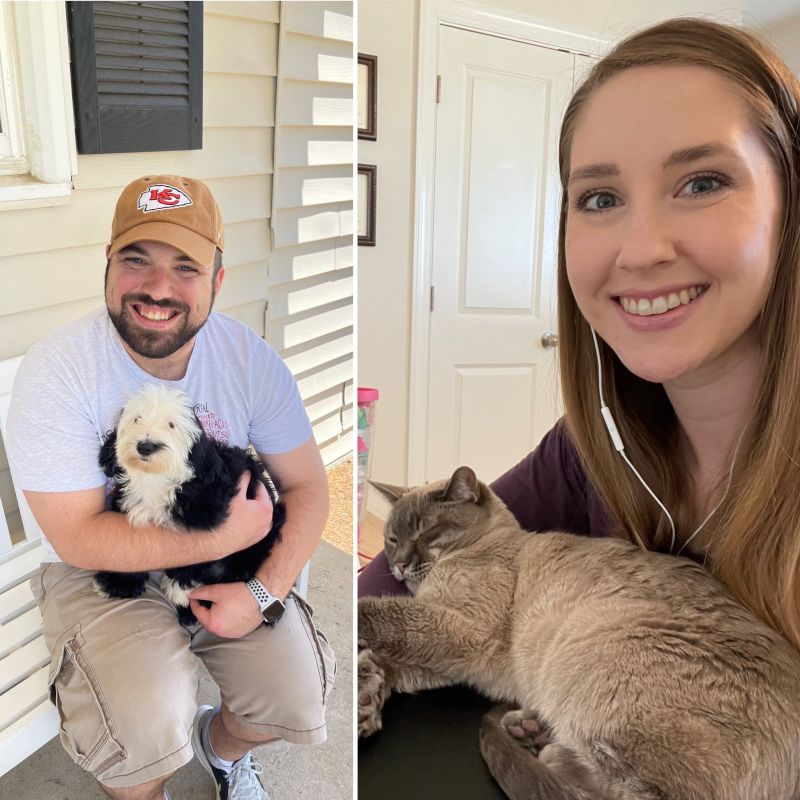 ❮
❯
Our House and Neighborhood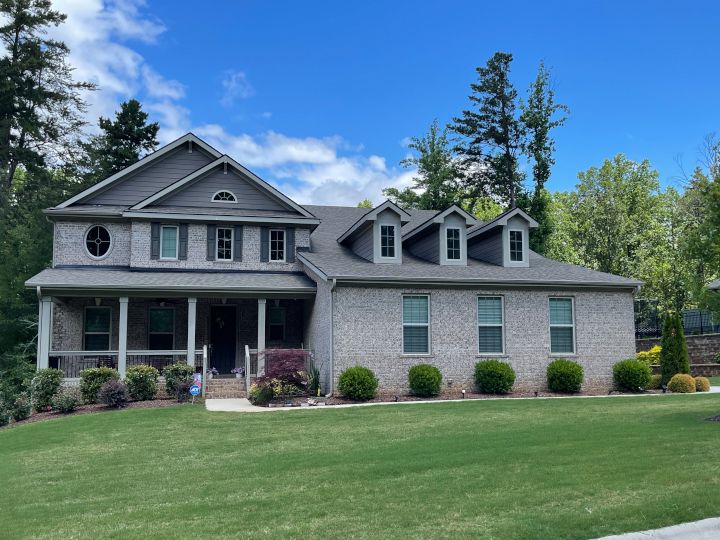 We live in a beautiful, active community in North Carolina that is close to many parks and schools. Our house sits on a quiet, tree lined street in a family-centered neighborhood with children from all different backgrounds and ages. Whether it's Trunk-or-Treat at Halloween or an Easter Egg hunt, the community regularly hosts holiday parties for the kids at the clubhouse that includes games, food, and music. Our neighborhood also includes a community pool, tennis and basketball courts, picnic areas with playgrounds, and access to the lake! Neighbors are constantly outside walking, playing with their kids, or doing yardwork.
Our house backs onto a wooded area with a small stream. We regularly see deer, birds, and bunnies in our backyard. Our house has a lot of open rooms for family and kids as we start our family. Our favorite room is our theater room that has a projector screen, a large couch, and chairs so we can enjoy movie and game nights.
Between our friends, family, and community, there is no shortage of friendly kids. We also live towards the end of the street, near a cul-de-sac, so a child can play safely with the neighborhood kids.
Our Extended Families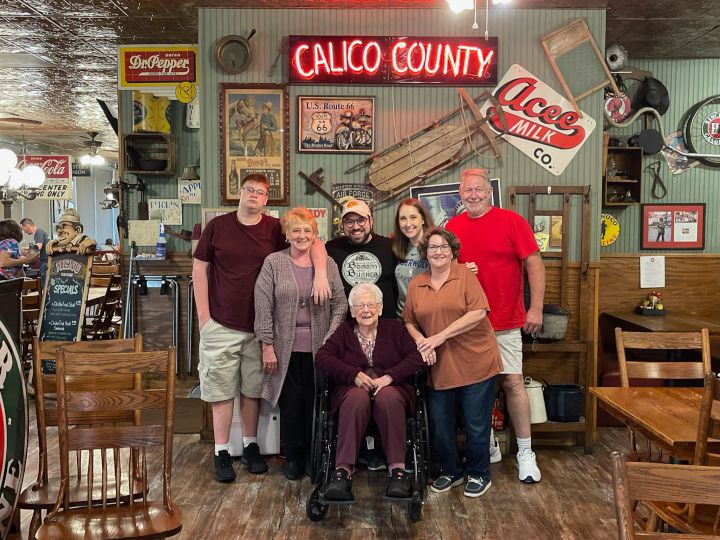 We are lucky to have family members on both sides that are supportive and bring different ideas and perspectives to our family. Julia's family lives in Arkansas, and she has one older brother. Her dad is a retired diesel mechanic, but still loves to work on cars in his free time. He enjoys cooking and grilling, laughing, and telling stories. Julia's mom is a retired office clerk who enjoys gardening, being creative, and studying the Bible. We typically see them two to three times a year. Julia's family is centered around faith, family, and food.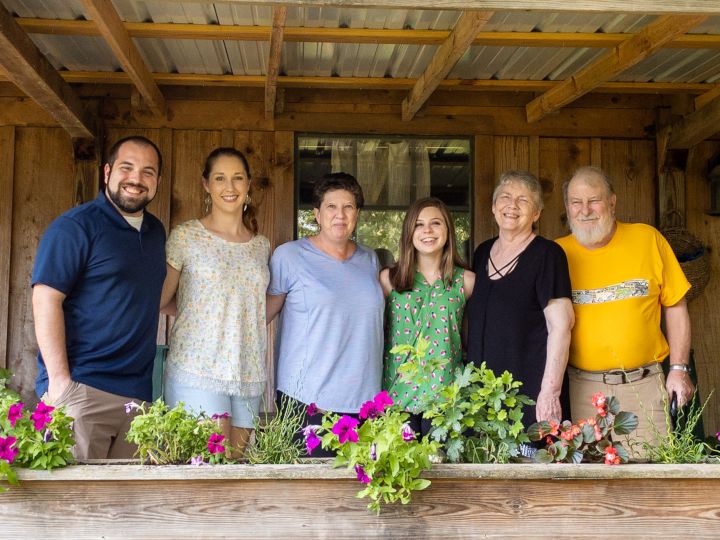 Brent's immediate family is spread out between multiple states, but has extended family in Arkansas. Brent's younger sister lives thirty minutes from us and we visit her and her husband every week. His mom is a retired homemaker who lives with us and we have weekly meals and game time together. In her free time, Brent's mom enjoys puzzles, movies, and reading. His dad is a Computer Data Engineer and lives in Florida. Brent's family is centered around family, games, and exploration.
Both sides of our family are thrilled to welcome a new child into the family! That child will have an incredible support system and be surrounded by unconditional love.
From Us to You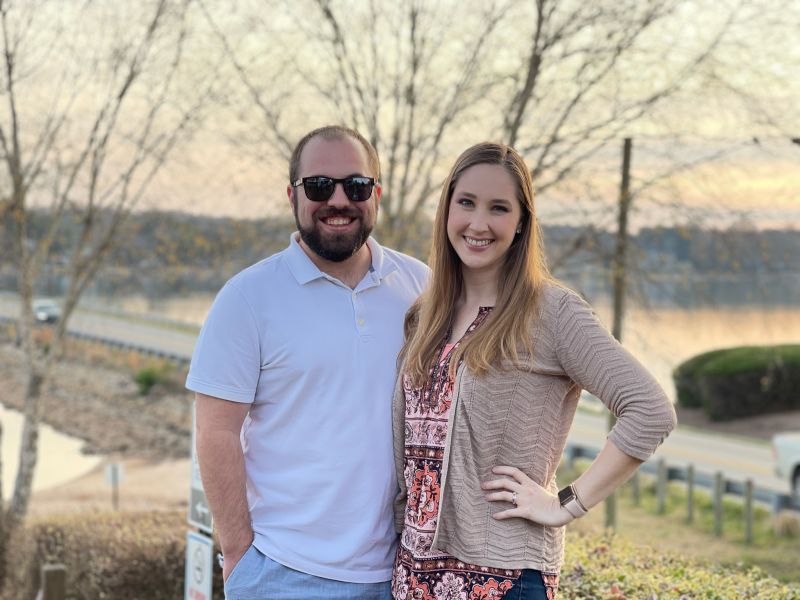 Before we start, please know how deeply grateful we are that you are looking at our profile and considering adoption. We cannot fathom your situation or the thoughts and decisions that are on your mind. But, we respect and are thankful for you. May God grant you peace, wisdom, and strength each and every day.
Our story of adoption came to us a little differently than we originally planned. When we got married 14 years ago, among the many discussions of future plans was children. We both agreed that we wanted at least two kids, but also had a passion for adoption. Our plan was to have a biological child(ren) first and then adopt. The saying goes, "If you want to make God laugh, tell him your plans." Well, in the past two years of trying to grow our family, God began to make it immensely clear through our church and friends that we were to adopt first.
"'For My thoughts are not your thoughts, and your ways are not My ways.' This is the Lord's declaration." (Isaiah 55:8)
We know that He has abundantly more in store for us than we could have ever planned or imagined. We are truly excited to be a part of this unfolding story and will honor this adoption by upholding the following promises:
We promise to lead a safe and supportive environment. To us, this means being their biggest cheerleaders and a constant advocate for their best interest. We will teach and guide them to be a kind, confident, and faithful human while also supporting who they are and who they want to be. We promise to do everything in our power to give them opportunities and open doors where possible so they can experience as much as possible. Down the road, if we have other children in the home, whether biological or adopted, we promise to give each child the same love, devotion, and opportunities.
We promise to be good stewards of their story. From the moment we bring them home, we will be open to them about their adoption story and their birth family. We will make it a priority to have open conversations with them as they grow and answer questions when they come up. We understand that every child is different, but we want to create a Lifebook to give them the opportunity to know their story and where they came from. This is not our story to tell, so we will protect it until they are ready to share it with others.
We promise that they will be surrounded by unconditional love. All of our friends and family are beyond excited and can't wait to meet the new addition to our family. We have a strong village full of amazing people from all backgrounds, along with two loving pets that are excited to have a child to play with. We also attend a church that supports adoption and offers plenty of resources and community to lean on.
We promise to make changes in our lives and educate ourselves and our family to support and honor the child's background and heritage. We know that a child from a different cultural or ethnic background will encounter different experiences as unconscious bias and prejudice still exists in daily society. Both ourselves and our family are prepared to continuously educate ourselves and challenge our own unconscious bias daily while also immersing children in activities, friend circles, and mentorship with individuals who help them connect with their birth culture and values.
We can only imagine that finding the right fit with adoptive parents might be an exciting, yet overwhelming decision. We are humbled to have this opportunity and truly hope that you will consider us for adoptive parents. From making Christmas cookies to going to the beach in summer, our entire family is ready to share our love, traditions, and home with a child. We also look forward to sending updates on the child and their journey in letters/emails and photos. God bless you and the adventure ahead.
Brent & Julia
Favorites
Actor
Paul Giamatti
Heath Ledger
Actress
Meryl Streep
Jennifer Lawrence
Author
J. R. R. Tolkien
J. K. Rowling
Book
The Lord of the Rings
The Diamond Eye by Kate Quinn
Childhood Memory
Camping with my family
Riding bikes with my neighborhood friends around the cul-de-sac
Childhood Toy
All my legos!
Barbie
Children's Book
The Rainbow Fish
Morris the Moose Goes to School
City
San Francisco
Edinburgh
Classic Movie
Snow White
Charlie and the Chocolate Factory
Day of Week
Friday
Wednesday
Dessert
Key Lime Pie
Brownie
Disney Movie
Lion King
The Princess and the Frog
Dream Car
Vintage Ford Mustang
1969 Mustang
Dream Job
Working for Disney
Graphic Designer for Disney or Pixar
Dream Vacation
Going to China
Edinburgh & the Scottish Highlands
Family Activity
Playing games
Playing games
Flower / Plant
Bamboo
Gardenia
Food
Thai Green Curry
Steak Quesadilla
Form of Exercise
Swimming
Barre
Holiday
Christmas
Christmas
Holiday Song
Marshmallow World
O Holy Night
Holiday Tradition
Christmas Eve Service
Collecting ornaments from a favorite yearly memories
Ice Cream
Cookies and Cream
Ben & Jerry's Phish Food
Leisure Activity
Playing Nintendo Switch
Hiking
Magazine
The Atlantic
People
Memory with a Child
Taking my nephew to the arcade during visits
Teaching my 3-year-old nephew how light switches work and hearing his amazement and laughter.
Memory with Spouse
Exploring Hawaii on our anniversary trip
Watching a sunset off the top of Mount Nebo in Arkansas while a band played.
Movie
Remember the Titans
Avatar
Movie Munchie
Candy - Skittles
Sour Gummies
Movie Quote
Do it do not. There is no try. - Yoda
"I'm Going On An Adventure!" Bilbo Baggins, An Unexpected Journey
Movie Type
Sci-Fi, Adventure
Action and Comedy
Musical
The Lion King
In the Heights
Musical Group
Young the Giant
Queen
Nursery Rhyme
Goodnight Moon
I'm A Little Teapot
Olympic Event
Swimming
Ice Skating
Personal Hero
My mother
My grandma Ellen
Play
Phantom of the Opera
Romeo and Juliet
Poet
Langston Hughes
Robert Frost
Quality about my Spouse
Her humor and smile
His positivity
Quote
My soul has grown deep like the rivers. - Langston Hughes
When someone is cruel or acts like a bully, you don't stoop to their level. No, our motto is, when they go low, we go high. -Michelle Obama
Restaurant
PF Changs
Moscow on the Hill
Sandwich
Ham and Cheese
Apple, ham, and brie on a croissant
Scripture
1st Corinthians 10:13
Ephesians 6:10-18
Song
Slow Cheetah - Red Hot Chili Peppers
You Can't Stop Me by Andy Mineo
Sport to Play
Baseball
Tennis
Sport to Watch
Football
Basketball
Sports Star
Travis Kelce
Patrick Mahomes
Sports Team
Kansas City Chiefs
Kansas City Chiefs
Subject in School
History
English
Superhero
Batman
Wonder Woman
Thing to Cook
Enchiladas
Meatloaf
Time of Day
Evening
Mid-morning
Tradition
Spending Christmas Eve with family making cookies
Going around the Thanksgiving table and saying what we're thankful for.
TV Show
Yellowstone
Doctor Who
TV Show Character
John Dutton
Angela Bassett
Type of Music
Alternative Rock
Pop/Rock
Vacation Spot
Disney World
Hawaii
Video Game
Mario Party
Mario Party
Get in Touch
Provide more information, so American Adoptions can connect you with this family.
---