1-800-ADOPTION
Thank you for viewing our profile
If you would like to learn more about us, please call 1-800-ADOPTION (2367846), fill out the form at the bottom of our on-line profile page, or email us at bp_information@americanadoptions.com.
To revisit our on-line profile page and view our profile video at American Adoptions, simply use your mobile phone to scan the QR code on the right. We are looking forward to hearing from you!
Austin & Sam
Adoption is truly a gift to our family. We view raising children as the most important adventure of our lives. We have so much love to share that we know we will make excellent parents. Thank you for reading our profile, and to be chosen as your child's parents would mean the world to us.
About Us
Job
Assistant Manager of Mechanical Engineering
Teacher
Education
Bachelor's Degree in Mechanical Engineering
Master's Degree in Education
Relationship
Legally Married
Our Leisure Time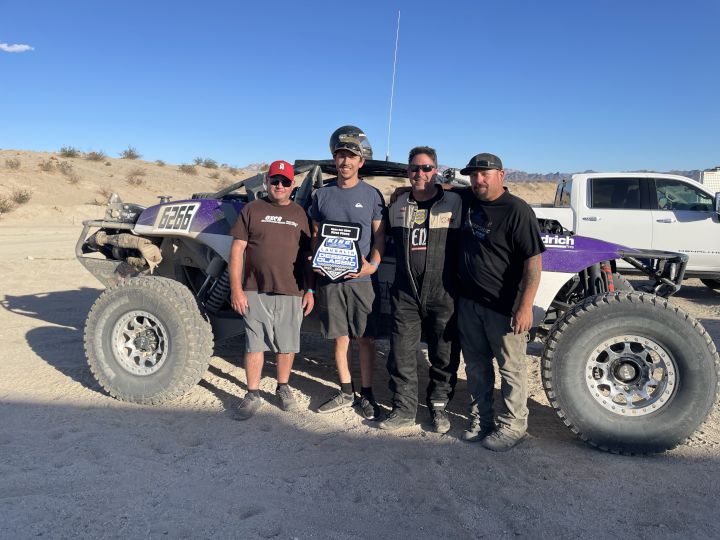 In our free time, we try to spend as much of it as possible doing the things we love. Austin is an avid off-road racer. His love for racing developed as a child working on cars in the garage with his dad and watching off-road races in Arizona with his family. After high school, Austin and his dad started racing together, and he fell even more in love. We spend about 8-10 weekends a year racing with Austin's family, and it is one of our favorite ways to spend time with his family.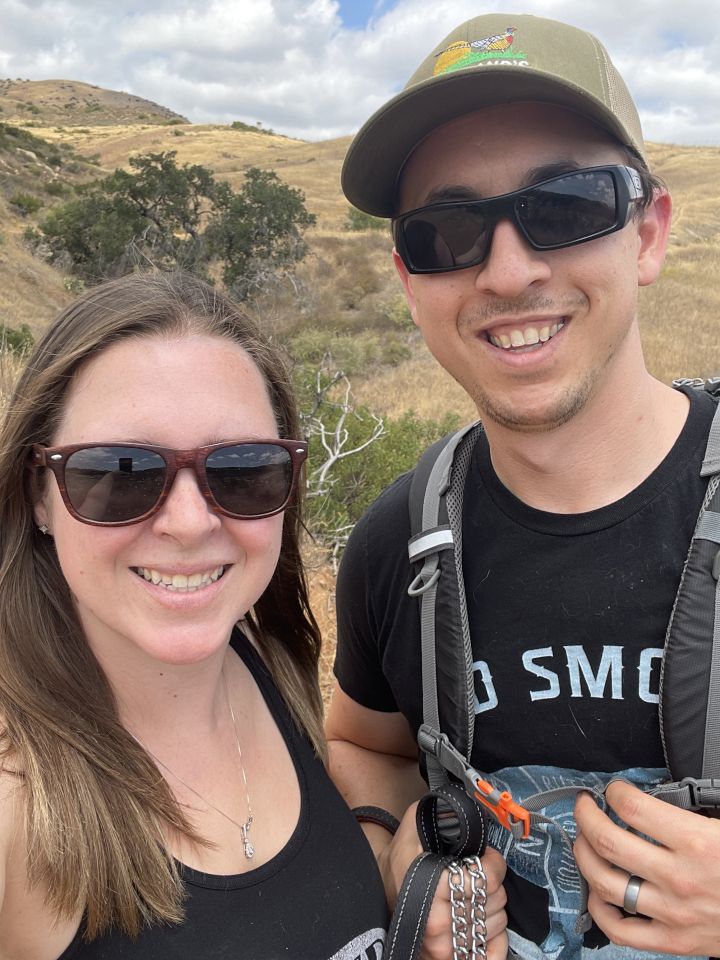 Sam does not love adrenaline-inducing sports as much, but instead she would rather be outside with a good book or hiking with Austin, Pepper(our dog) and friends. There are several parks around our home that have nice trails that we enjoy exploring on the weekends. In addition, Sam's ultimate happy place is out on the lake. She loves to hang out on the boat, wakeboard, and paddleboard.
Qualities We Love, Admire and Respect in Each Other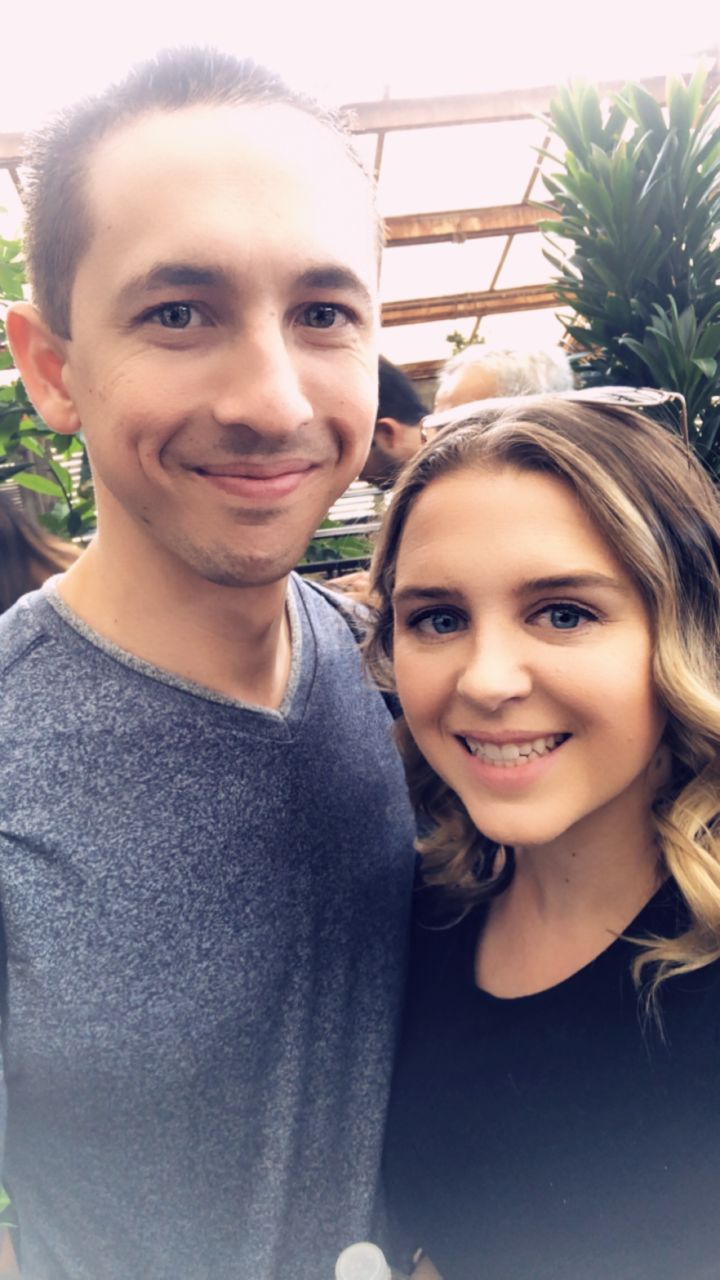 Sam About Austin: Austin prioritizes his family and being home to sit down at the kitchen table and eat dinner with anyone who comes into our home. He is a hard worker, both at work and at home, and he is proud of the work he does which shows in the way he discusses work and our lives. My favorite qualities about Austin are how honest, helpful, and kind he is. He is always happy to help those around us, whether it is with yard work, a home project, or just an ear to listen to those in need.
Austin About Sam: Sam has a loving and carefree spirit that allows her to always find the best in people. She is always able to find friends wherever she goes. She always works hard for the things she wants in life. I love how she continually strives to reach her goals. She loves to travel and experience new things, which keeps our life full of adventure. It is hard not to love her.
Education We Will Provide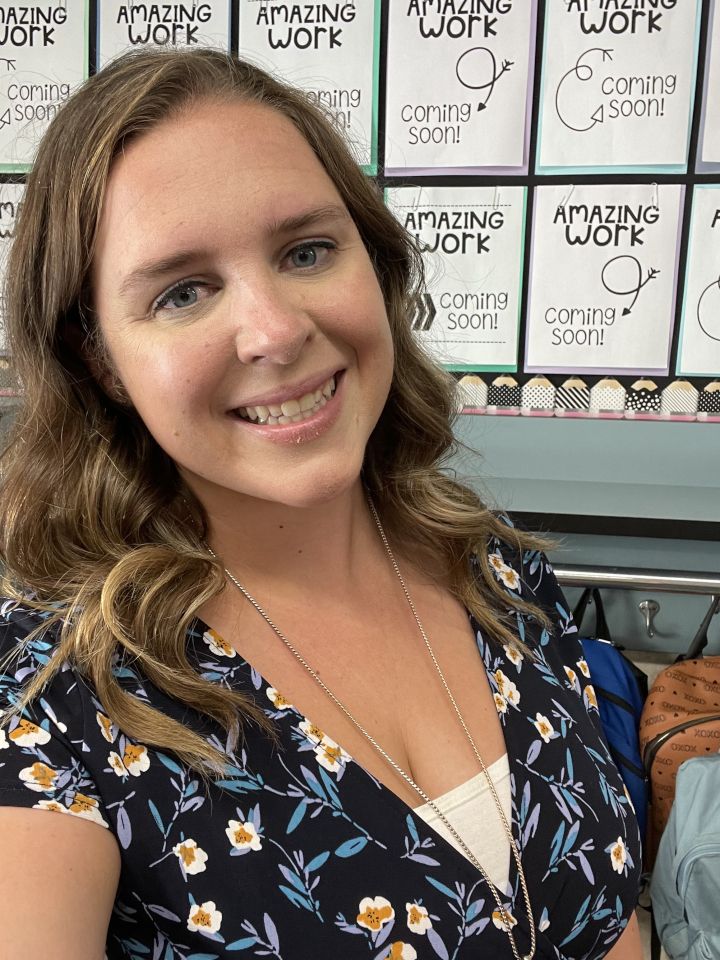 Education is very important to us. We know that providing both a traditional education and many different real world experiences are both invaluable in preparing a child for their future. As an elementary school teacher, Sam has already collected a large library of children's books and believes that reading with children daily is an important way to strengthen relationships and build communication and problem solving in children. Austin enjoys budgeting and tracking where our money is spent, and he looks forward to being able to teach these skills to his children. In addition, we find higher education valuable as we both have college degrees. We have already started putting money into a college fund for a child to use for college or trade school if that interests them in the future. We know that education extends beyond the traditional classroom. We can't wait to be able to teach skills like house and vehicle maintenance and financial skills in addition to their studies.
Photos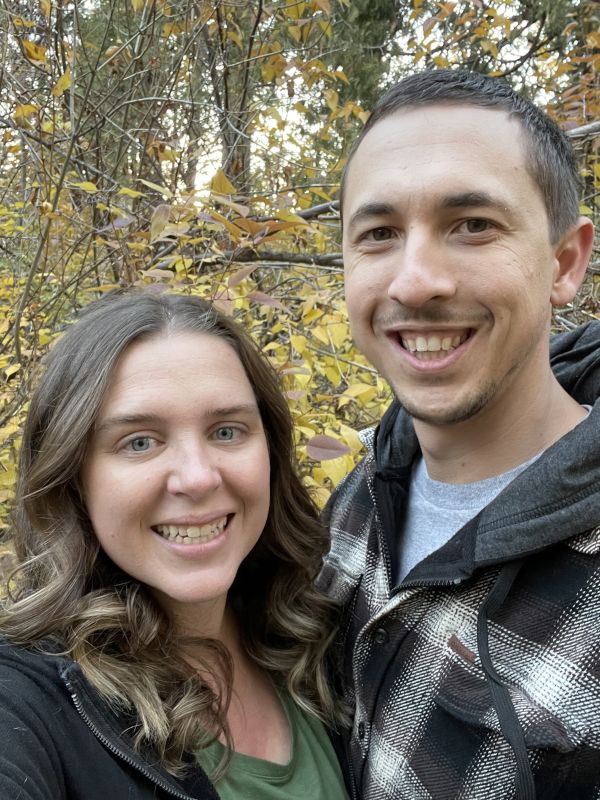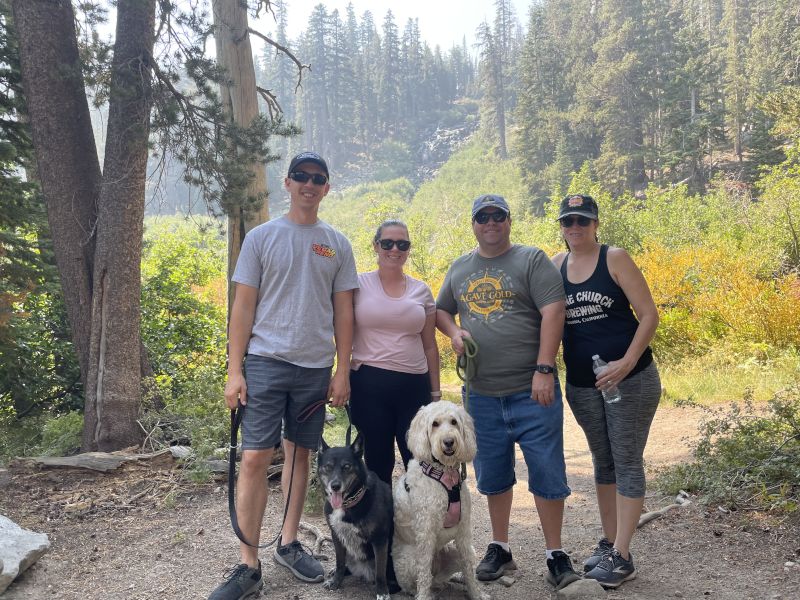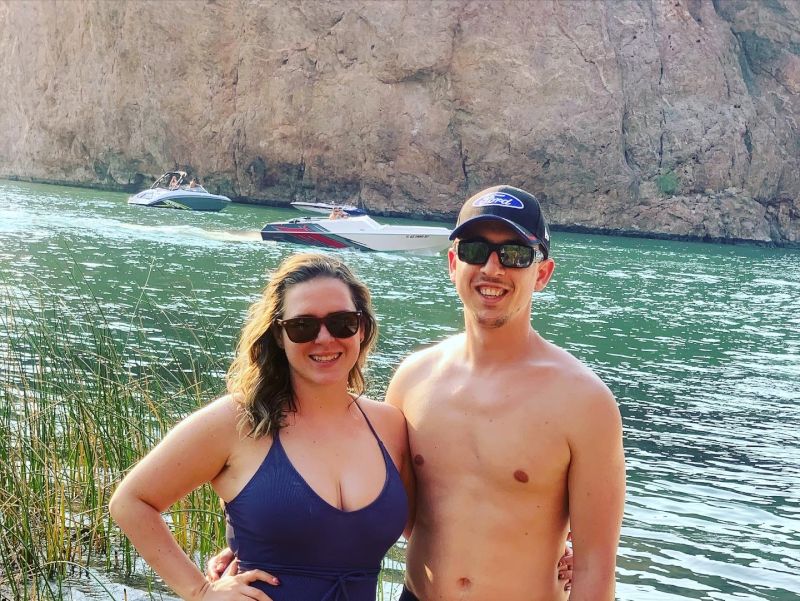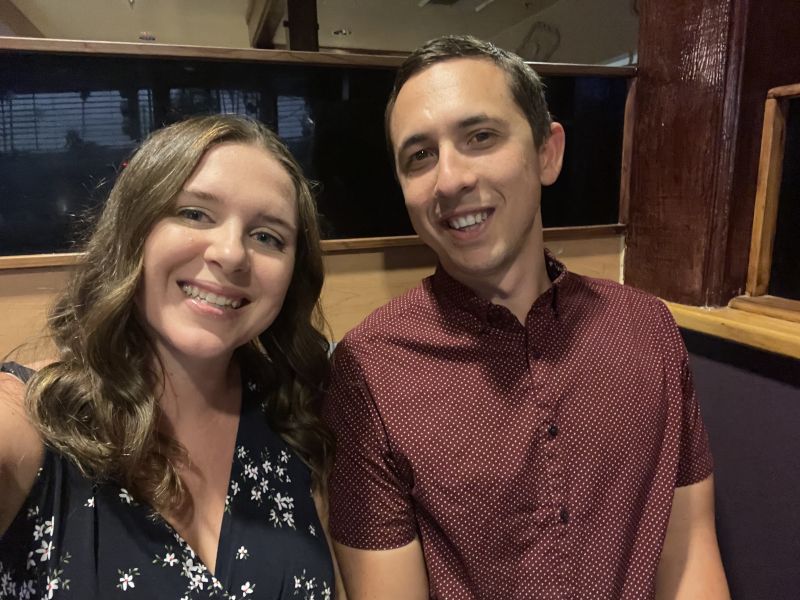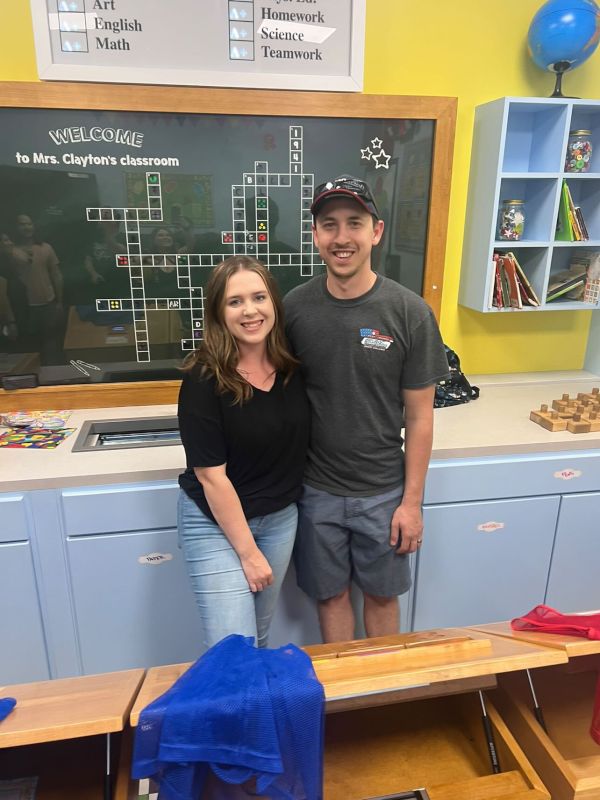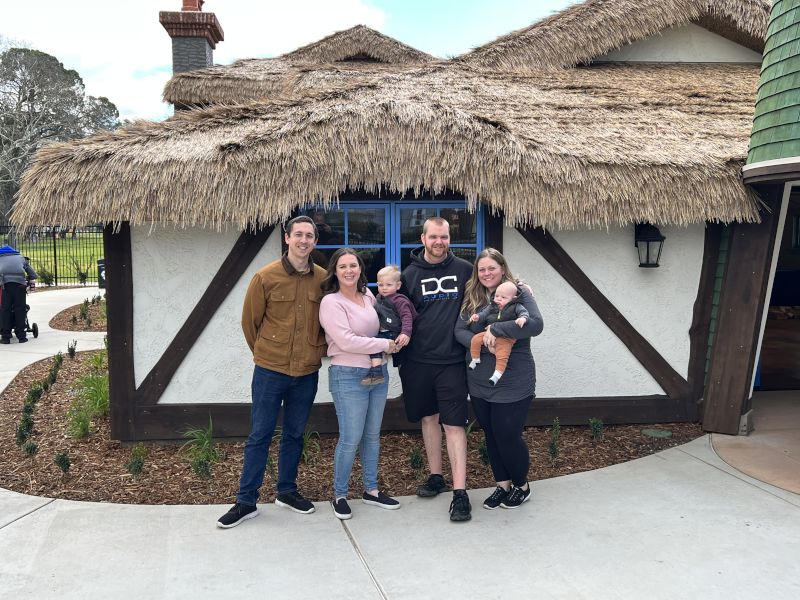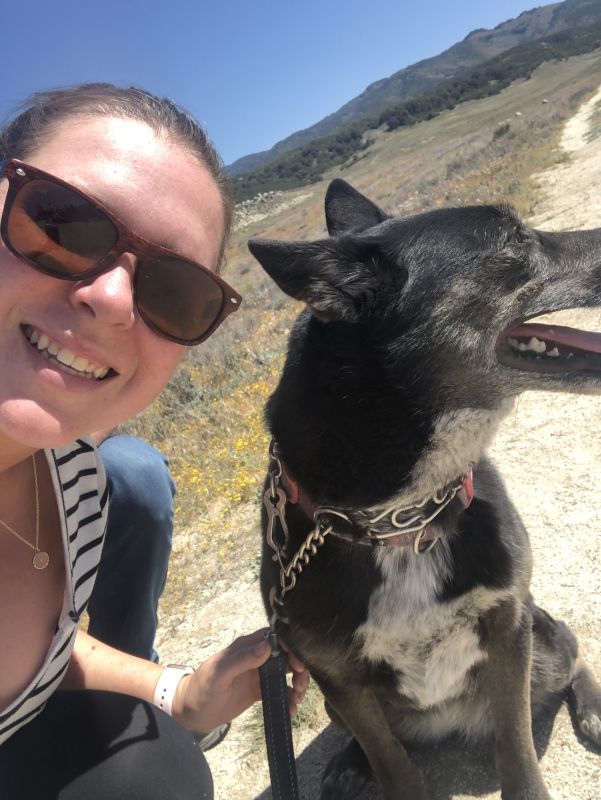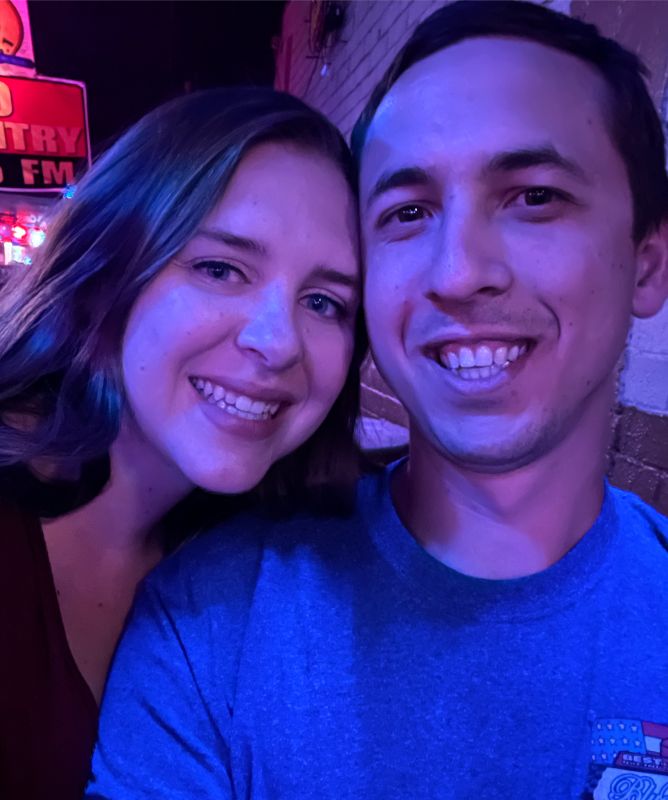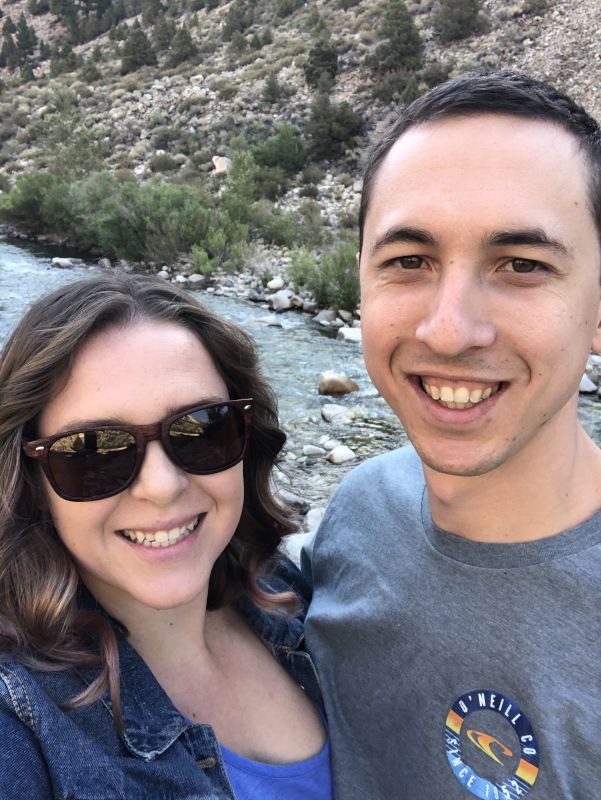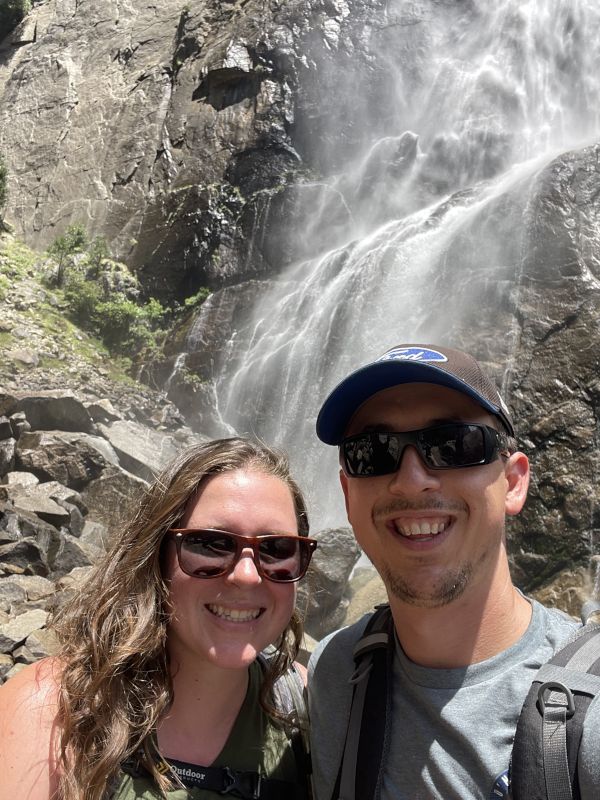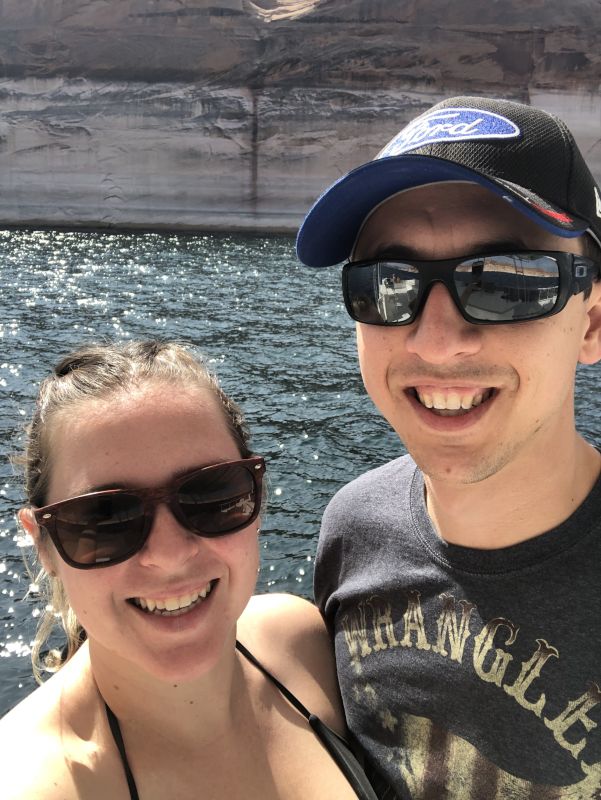 ×
1 / 12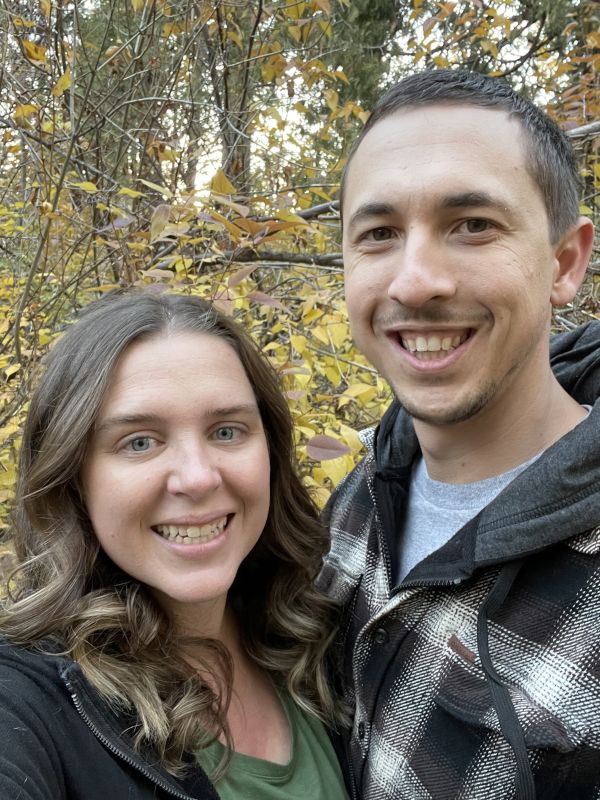 2 / 12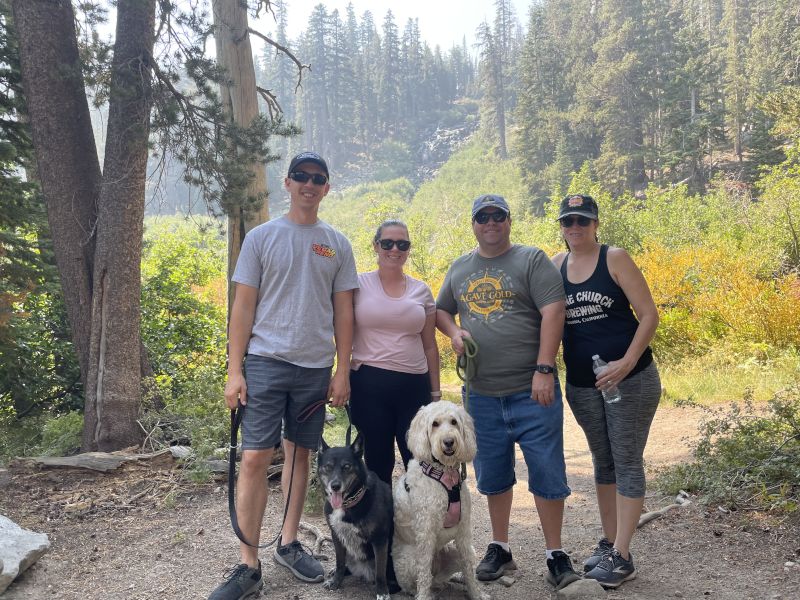 3 / 12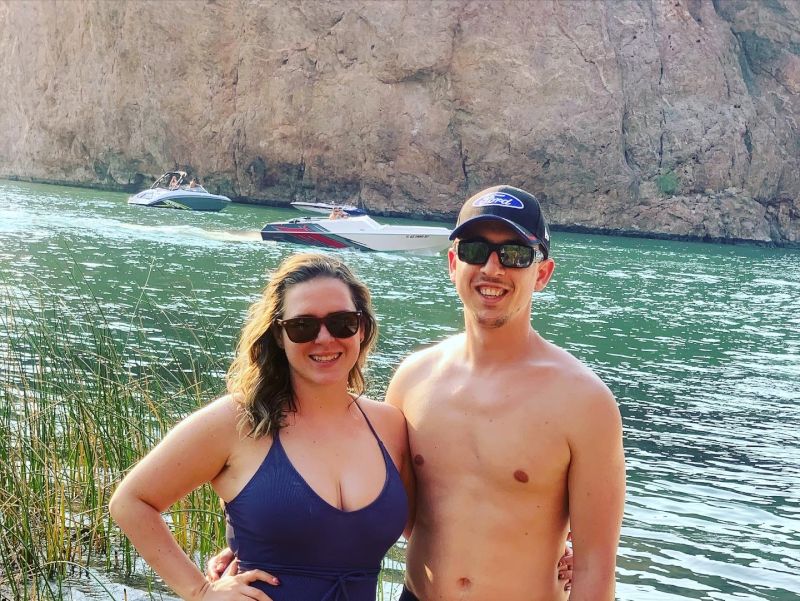 4 / 12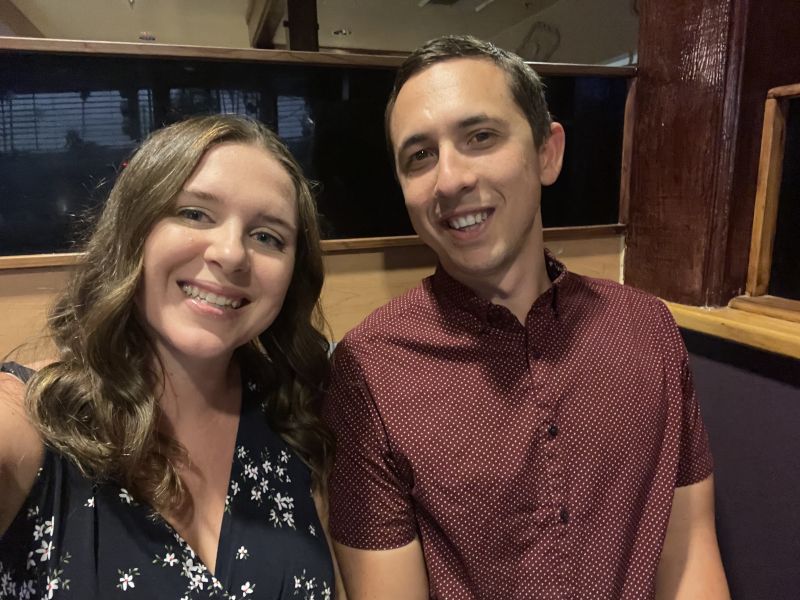 5 / 12
6 / 12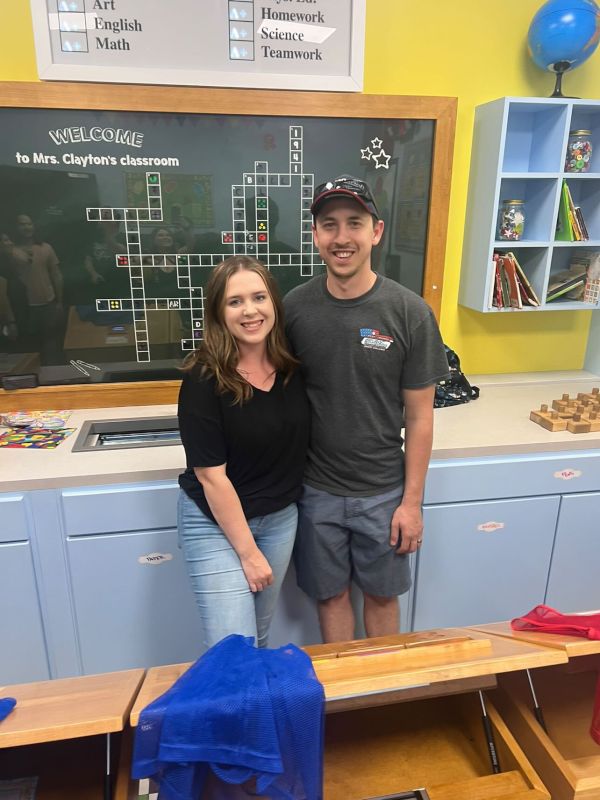 7 / 12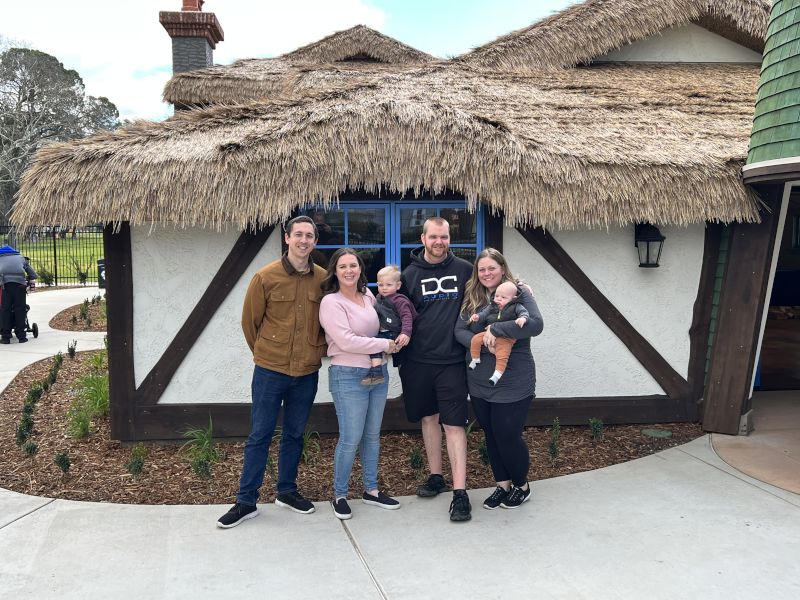 8 / 12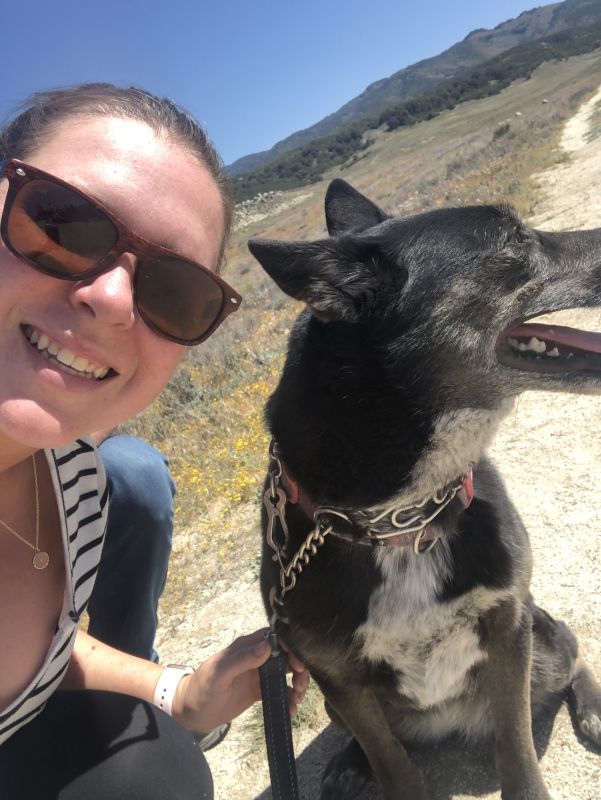 9 / 12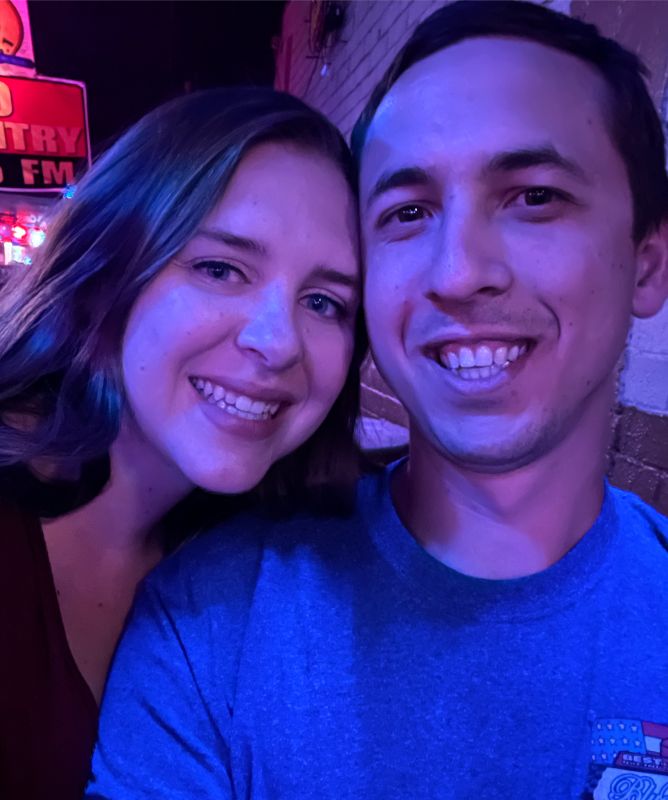 10 / 12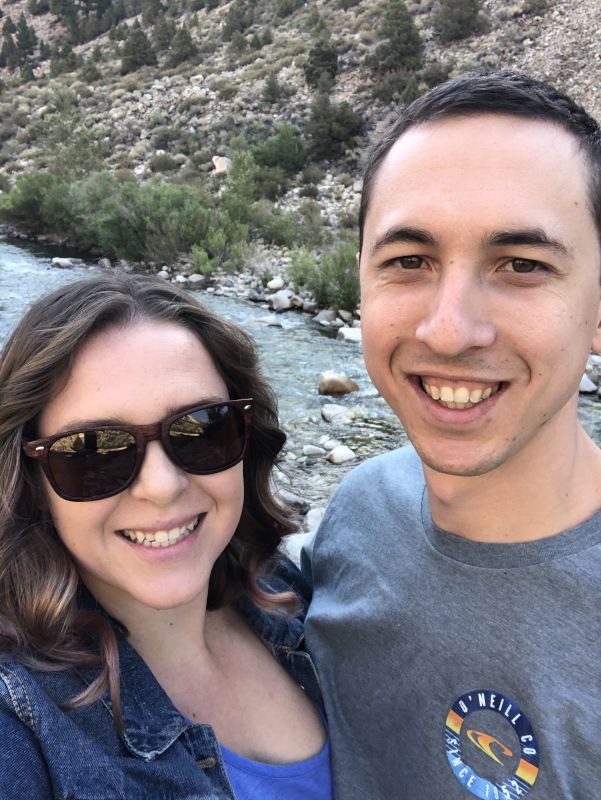 11 / 12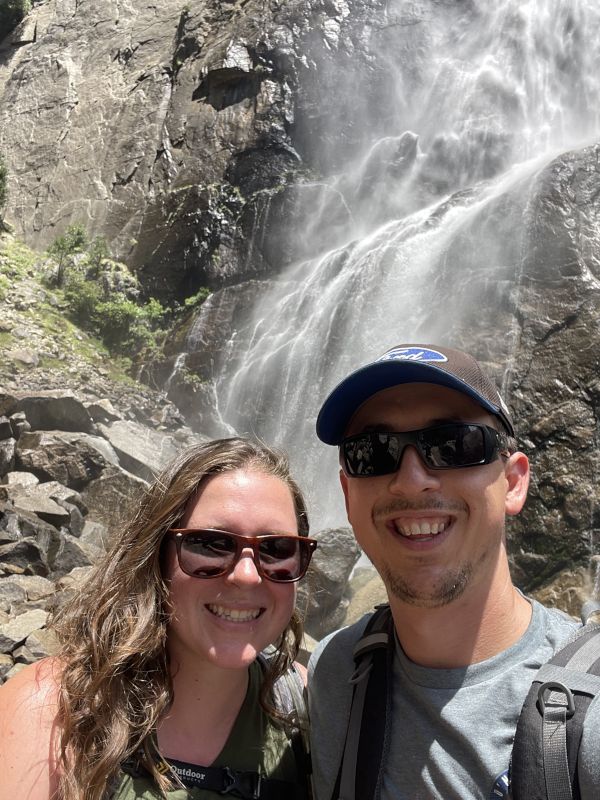 12 / 12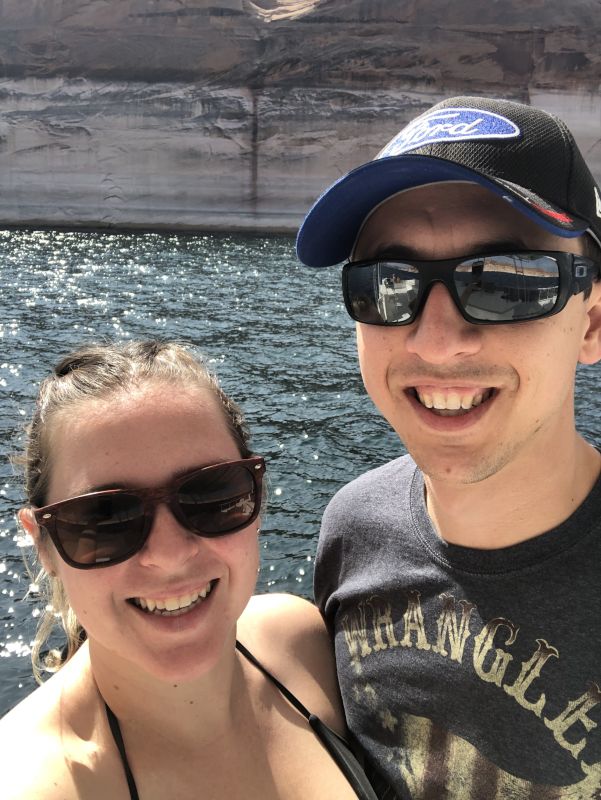 ❮
❯
Our House and Neighborhood
We live on a quiet, tree-lined street in Southern California. When we bought our 3 bedroom, 2 bath home, it was still in its original 1960's condition. As a couple, we have loved renovating the interior and exterior of our home to make it "home" for us. Our favorite feature is the large picture windows in the living room that provide a beautiful view of the fruit trees. On the weekends, we love to be outdoors gardening and picking fruit from our seven fruit trees, and in the evenings we enjoy going to the neighborhood park less than a 5 minute walk from our home with our dog, Pepper. The park has swings, several slides, a jungle gym, and a quarter mile walking path around the edge. It is so fun to see all of the families there playing in the field with their kids.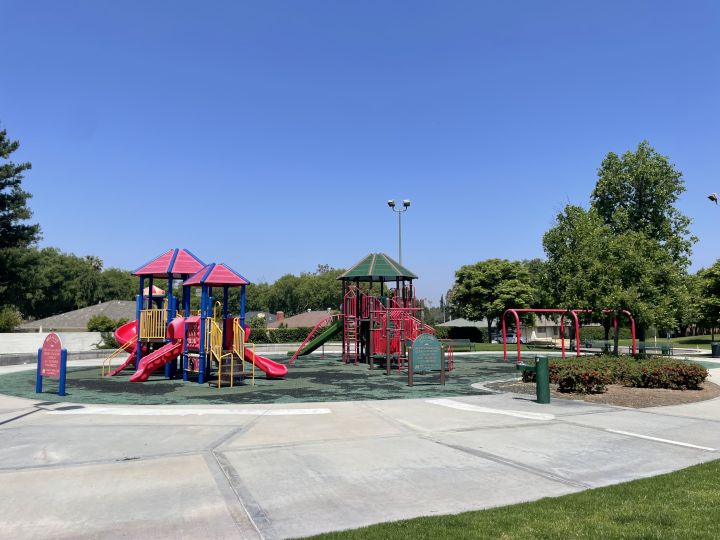 The best part of our neighborhood is our annual Block Party. One Saturday in May, our entire neighborhood gets together. We have outdoor games like cornhole and giant Jenga, kids games like water balloon tosses and face painting, live music, and food! It is our favorite night of the whole year, and we love getting to spend time with the neighborhood families.
Our Extended Families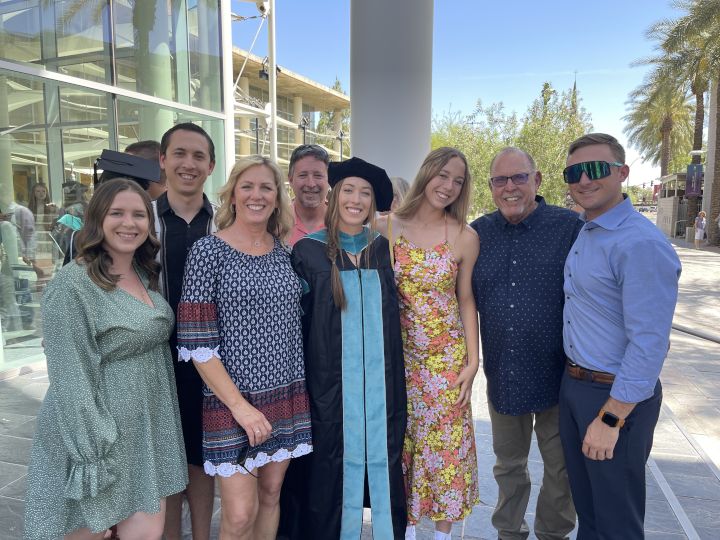 Our families are very supportive of our adoption plan, and they are over the moon to be able to welcome a child in as a new member of our family. We are extremely fortunate that both of our parents live within 15 minutes of our home. We enjoy traveling and camping with both families, and we frequently spend holidays all together as one big family. Spending time with our parents, grandparents, and siblings who live nearby is truly one of our favorite ways to spend our free time. We love going to Austin's parents' house and swimming with his two sisters and grandfather, and every Sunday we have dinner with Sam's parents and grandparents. At our weekly family dinner, we love to play card games, especially 5 Crowns.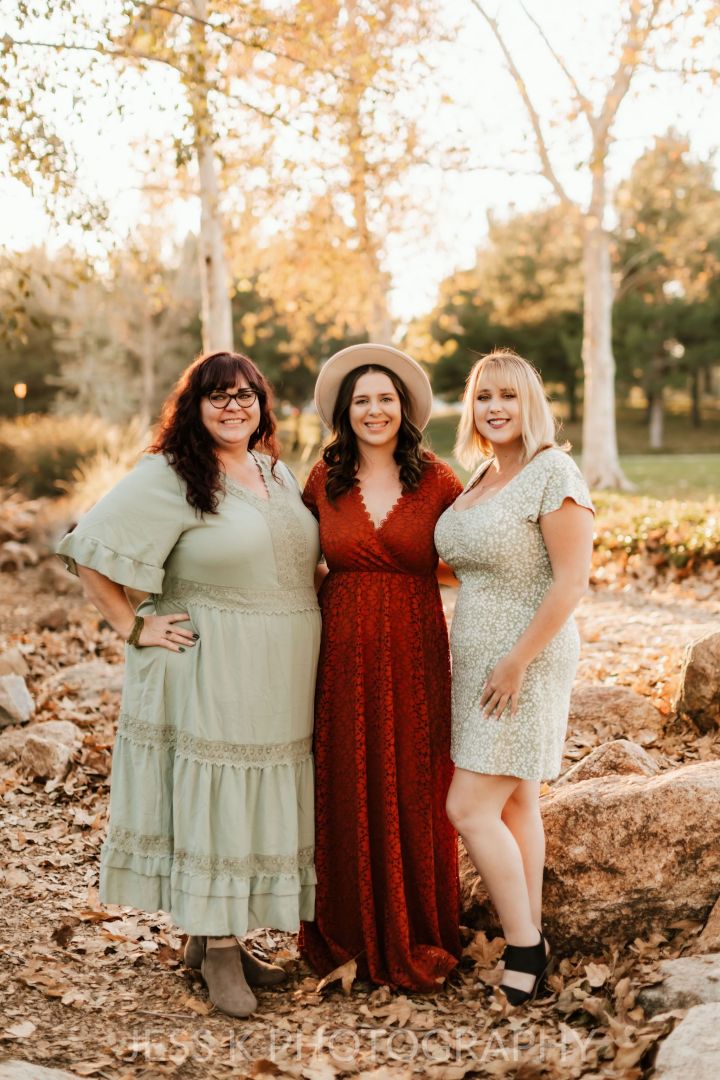 When we aren't with our families, we enjoy traveling with our friends, who also have young children. Our favorite friends' trip so far has been to Yosemite National Park where we were able to spend quality time with our friends and their families.
From Us to You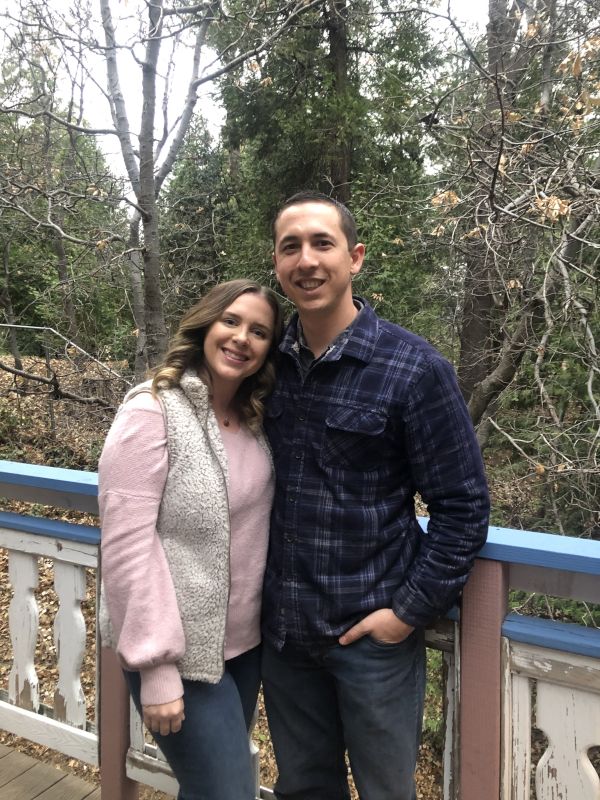 Hello! We are Austin and Sam. Thank you for taking the time to learn about who we are, what we love about life, and how we came to choose adoption as our path towards completing our family.
First and foremost, we want to acknowledge your bravery, courage, and selflessness in considering adoption for your child. We know that every adoption story is unique, and we have complete faith that whether you move forward with adoption or choose to parent your child, you are doing your absolute best to provide the best life possible for your baby.
We met when we were 16 years old. We were on a band trip with the local community college in London, England and despite growing up in the same city in Southern California, we met half way around the world. In our early dating days, we spent a lot of time getting to know each other's families, going to the movies, and hanging out at the local park eating wontons. We dated through college and bought our first home together just after graduation in February 2017. In June 2018, we got married in a beautiful barn surrounded by all the people we love most. In November 2019, we moved into our current home with our dog, Pepper, and our cat, Linus. Our home is located on a quiet tree-lined suburban street in our city.
We both have extremely active personalities, which keeps us motived to work on and around our house on various projects. After buying our dream home three years ago, we have spent our downtime transforming our house into our home. We remodeled our master bathroom and learned how to do plumbing, tile, drywall, and electrical wiring. We also installed all new flooring throughout our house by ourselves. When we are not working on home renovation projects, we spend our weekends outdoors as much as possible. We love to garden, hike, and go camping. We love to camp and travel as much as possible. Along with camping, Austin and his dad go racing off road vehicles together about once a month, and we enjoying camping out at the race track with our friends and family on race weekends. The off-road racing community is extremely family-oriented and supportive of all of the friends and families who participate in the sport.
Our plan to start a family started about 4 years ago. After no signs of success in the first year, we began to seek medical treatments. After several failed attempts, we decided to try IVF as a way to grow our family. We did three rounds of IVF before deciding that we had a heart for helping children grow into the best version of themselves, regardless of biological relation to us. In August of 2022, we took in an infant foster-son for 9 months. During this experience, we quickly discovered how much love we truly have to give to a child. We found our love to be independent of any and all barriers we thought we might have had. This experience has solidified for us that we will love the child who joins our family without reservation.
We know that our journey to become parents would not be possible without you, so thank you again for reading our profile, and we want you to know that should you choose to consider us as part of your adoption plan, we look forward to getting to know you as well. We are interested in learning more about what kind of post-adoption communication you would like to have and promise to follow through with consistent updates and pictures post-placement.
Austin & Sam
Favorites
Actor
Will Smith
Mark Wahlberg
Actress
Emma Stone
Kristen Bell
Book
The Seven Husbands of Evelyn Hugo
Candy Bar
Butterfinger
York
Childhood Memory
Camping with my dad on the beach
Childhood Toy
Snoopy stuffed animal
Children's Book
Rosie Revere Engineer
Classic Movie
National Lampoon's Christmas Vacation
Day of Week
Saturday
Friday
Dessert
Peanut Butter Chocolate Chip cookies
Anything homemade
Disney Movie
Cars
The Emperors New Groove
Dream Car
'68 Dodge Charger RT
50's big window Chevy Truck
Dream Job
Architect
Teacher
Dream Vacation
Australia and New Zealand
Greece
Family Activity
Off-road racing
Hiking
Flower / Plant
Lavender
Rose
Form of Exercise
Working on house projects
HIIT
Fruit
Home-grown tangerines
Mango
Hobby
Off-Road Racing
Baking
Holiday
Thanksgiving
Christmas
Holiday Tradition
Camping for Thanksgiving
Christmas morning family breakfast
Ice Cream
Extreme Moose Tracks
Mint n Chip
Junk Food
Top Ramen
Chips and salsa
Leisure Activity
Hiking
Reading
Memory with a Child
Teaching my little sister how to innertube
Memory with Spouse
Our honeymoon in Kauai, HI
In 2021, we did a road trip to Sequoia National Park, Sacramento, and Lake Tahoe.
Movie Munchie
Butter popcorn with extra salt and Junior Mints
Junior Mints
Movie Quote
"Fixed the newel post!"
Olympic Event
Curling
Curling
Quality about my Spouse
Her outgoing personality
Hardworking
Quote
"When the going gets tough, the tough get duct tape."
"You have been assigned this mountain so you can show others it can be moved." - Mel Robbins
Restaurant
Oishii Sushi
Chick Fil-A
Sandwich
Italian combo
Turkey Club
Shopping Store
Amazon
Home Goods
Song
In Color by Jamie Johnson
Thank God - Kane Brown
Sport to Watch
Motorsports
Football
Sports Team
San Francisco 49ers
Subject in School
Physics
Math
Thing to Cook
Chicken Piccata
Time of Day
Sunrise
Evening
Tradition
Sunday dinner with family
Sunday dinner with family
TV Show
Forged in Fire
Grey's Anatomy
Type of Music
Country
Country
Vacation Spot
Parker, AZ
Parker, AZ
Video Game
Red Dead Redemption
Get in Touch
Provide more information, so American Adoptions can connect you with this family.
---