1-800-ADOPTION
Thank you for viewing our profile
If you would like to learn more about us, please call 1-800-ADOPTION (2367846), fill out the form at the bottom of our on-line profile page, or email us at bp_information@americanadoptions.com.
To revisit our on-line profile page and view our profile video at American Adoptions, simply use your mobile phone to scan the QR code on the right. We are looking forward to hearing from you!
Mike & Ashley
Hello and welcome! We are a happily married, fun loving couple living in the Washington, D.C. metropolitan area hoping to adopt a child. We cannot wait to welcome a child into our lives and provide it a future filled with unconditional love and opportunity. We are excited to grow our family through adoption and would be honored for you to come alongside us in this journey.
About Us
Job
Staff Officer
Fan Engagement Coordinator; Future Stay-at-Home Mom
Education
Master's Degree in Education
Bachelor's Degree in Marketing
Relationship
Legally Married
Our Leisure Time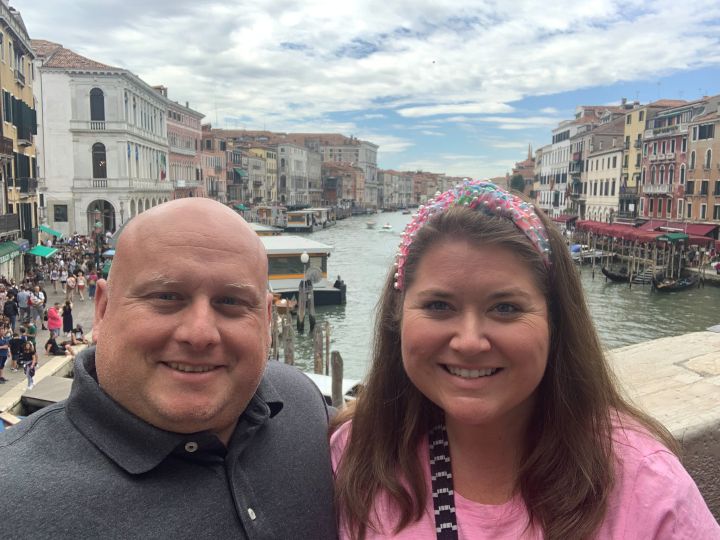 Mike is passionate about coaching football. He currently coaches at a local high school, but Mike's dream is to, one day, retire and become a head football coach in Smalltown, USA. Mike also enjoys playing basketball, bicycle riding, and weight lifting. In addition to sports, Mike enjoys movies and cooking – so much so, he recently enrolled in Cinema and Culinary Arts classes at a local community college. Each weekend, Mike can be found at the movie theater or cooking something in the kitchen. Lastly, Mike is an avid reader.
Ashley is very crafty and makes everything from wreathes to shirts to costumes. She can find something on Pinterest and figure out a way to make it. Ashley loves to entertain and host family and friends, always organizing their next big adventure. She also enjoys sitting down with a good romance novel and at Christmas you can guarantee there will be a Hallmark movie on and cookies in the oven.
Together we go to concerts, festivals, sporting events, plays, and travel. We've also gradually renovated our home over the past 6 years. Most important, we spend a lot of time with family, friends, and neighbors. We enjoy hosting our family for holidays and plan a yearly pig roast for family and friends at Mike's childhood home, which includes a bounce house, slip and slide, and water balloon contest.
Qualities We Love, Admire and Respect in Each Other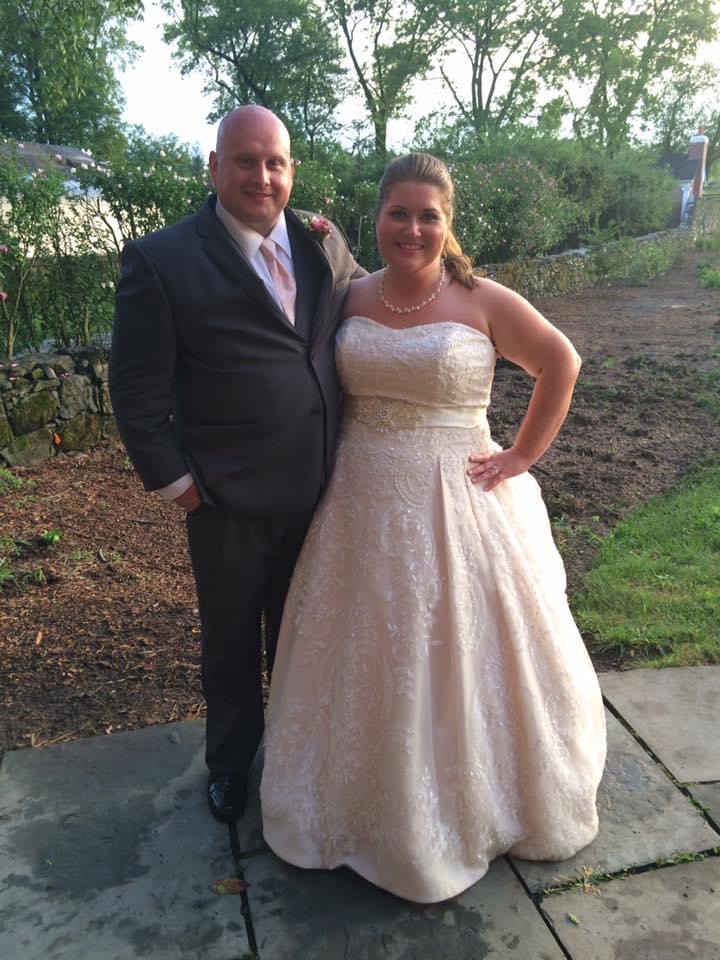 Ashley About Mike: The thing I love most about Mike is his heart, he is so loving and always puts his family first. He is the type of person that people want to be friends with and always makes people laugh and wants to make sure their having fun. His caring and compassionate manner can be seen when he coaches high school football. All of his players look up to him greatly, he has taken boys to visit colleges whose parents weren't able to make the trip. We will walk through stores and boys who graduated years ago will call out to him "Hey Coach!" give him a hug and talk about what they're up to. He is a natural leader who can take charge in any situation. His love for life and making people laugh is contagious.
Mike About Ashley: I married Ashley because she was the happiest person I ever met. I loved that her happiness came from within and was not dependent on myself, her parents, or anyone/anything else. Even in times of doubt or hardship, Ashley's happiness will eventually find a way to shine. While I would like to believe I add to her happiness, the truth is that Ashley came to me that way and made me a very happy man. Ashley is also a very compassionate and positive woman who will make a great mother.
Professional Lives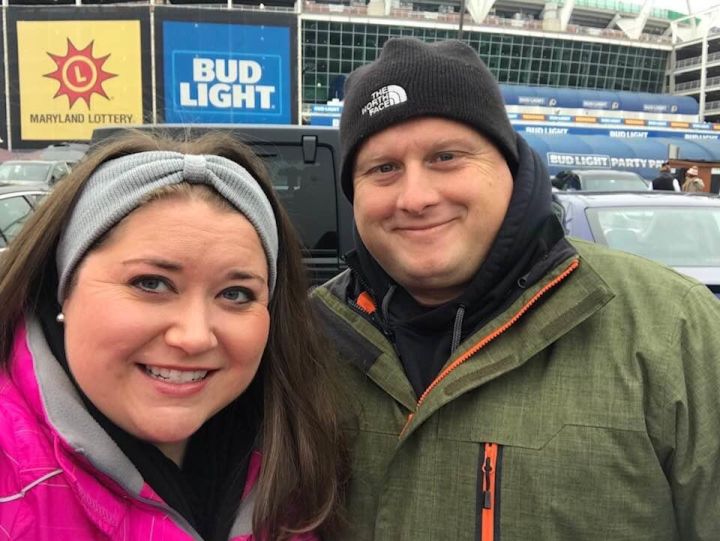 Mike is proud of his diverse work history that has allowed him to travel the world. After college, Mike worked as a teacher for court adjudicated youth, as a head football coach in Sweden, and a Social Studies teacher in Pennsylvania. Wanting to see the world, Mike served six years as an officer in the United States Navy. In 2010, he transitioned to a civilian career with the United States Government. Mike has also coached high school football for the past 19 years, it's his passion.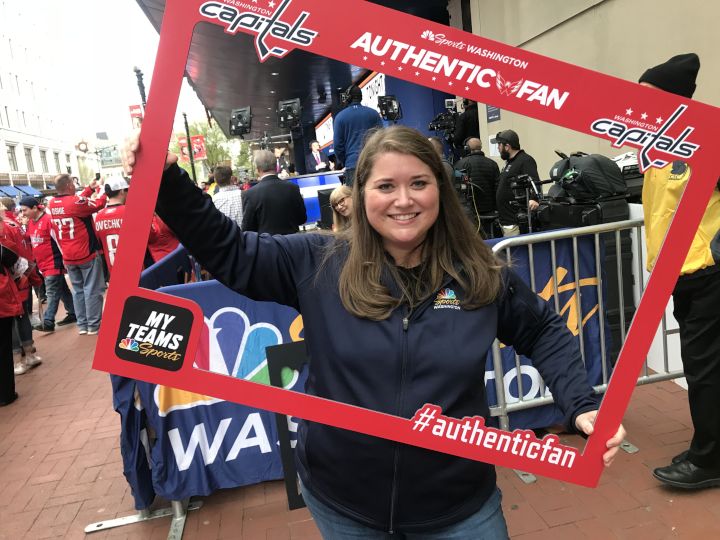 After graduating from college with a marketing degree, Ashley worked as an admissions representative at a small college. Later, Ashley worked in marketing for a cable company and a financial firm. Most recently, Ashley worked for NBC Sports Washington as the fan engagement coordinator, including the Washington Redskins, Washington Capitals, Washington Wizards, and Washington Nationals. Mike is jealous because Ashley gets to go to games and talk with athletes and TV personalities! Upon bringing a child into the home, Ashley will become a stay-at-home mother.
Photos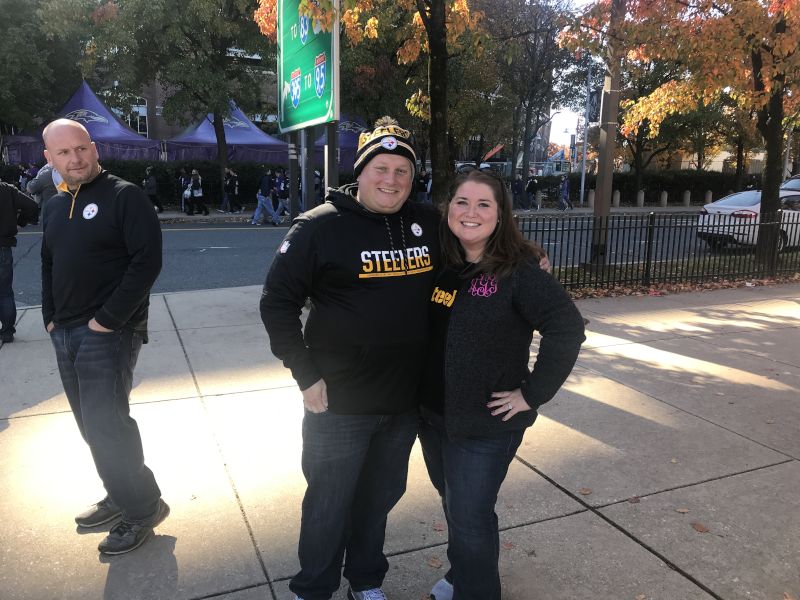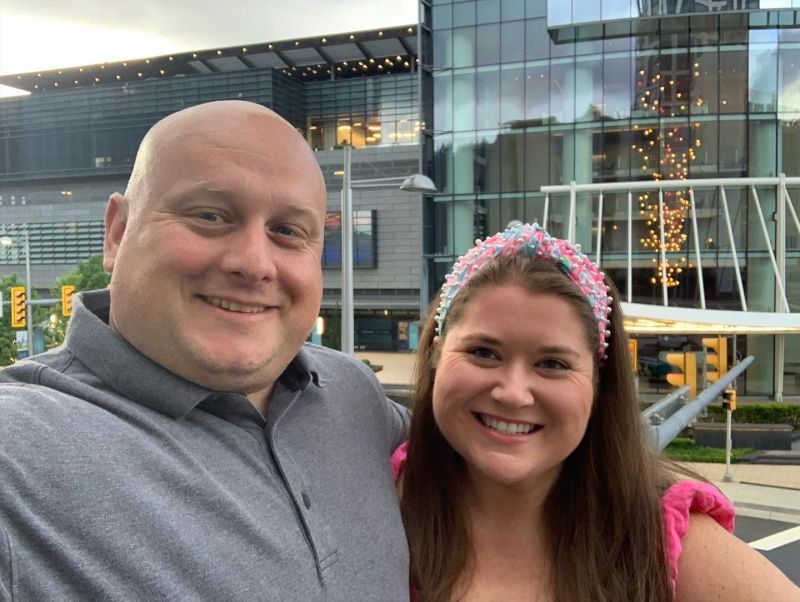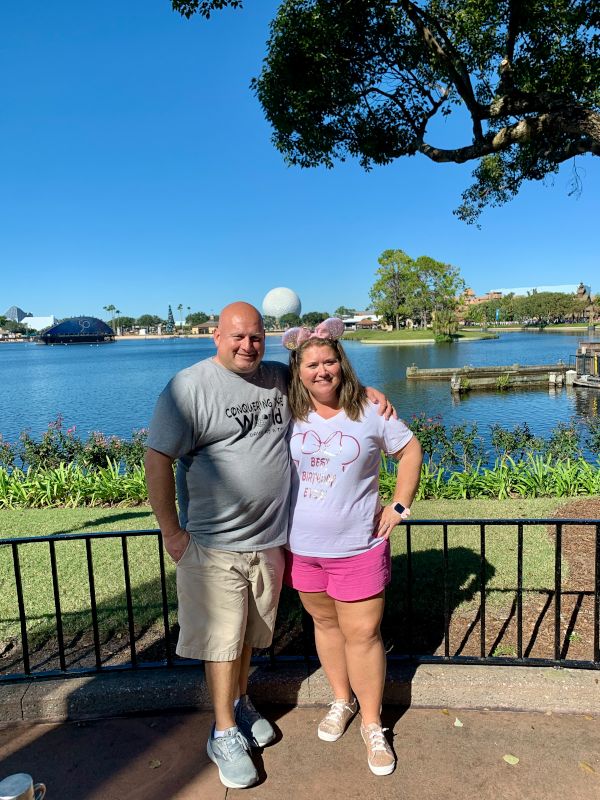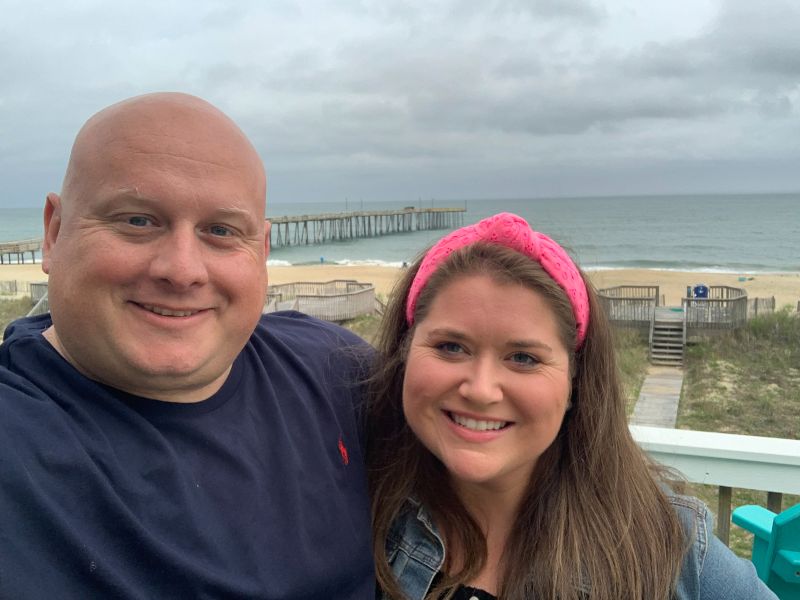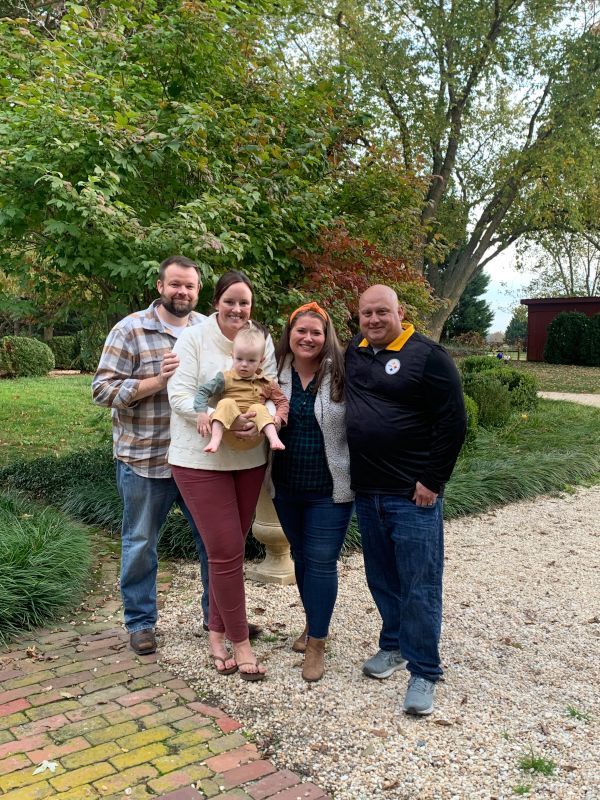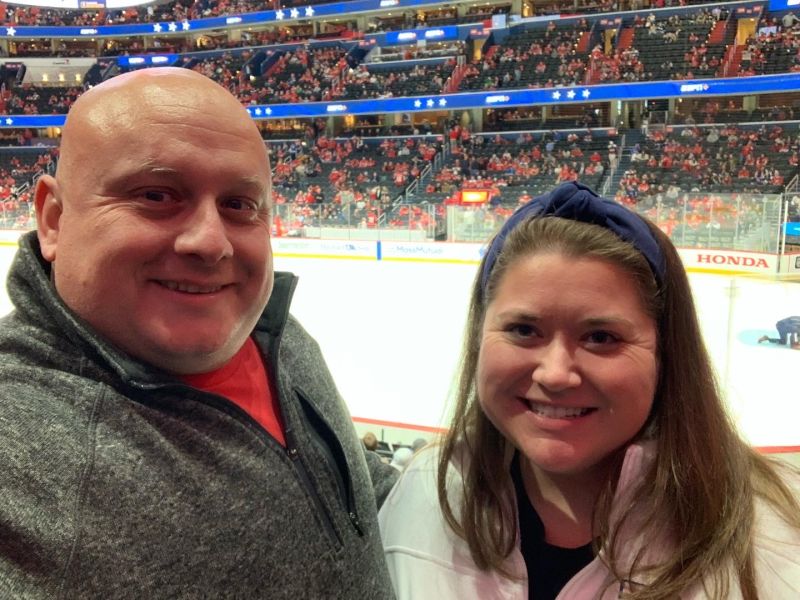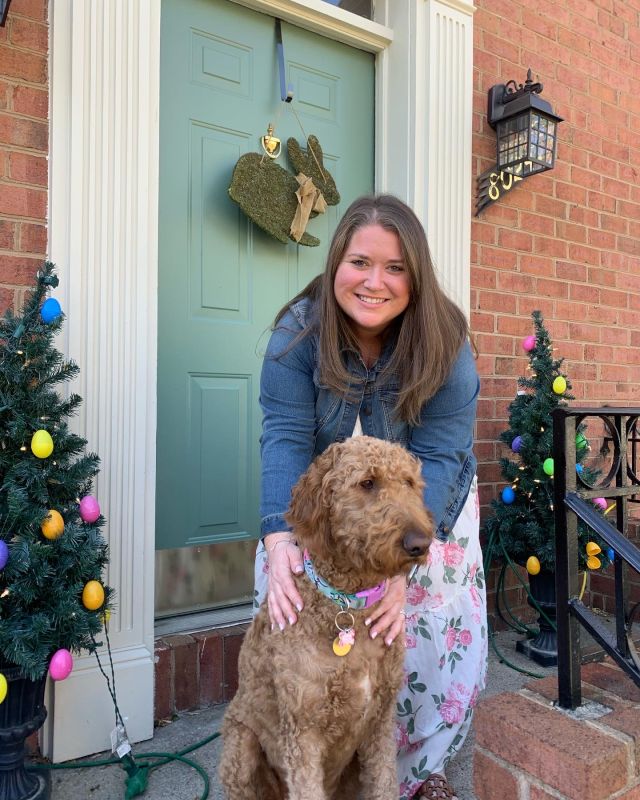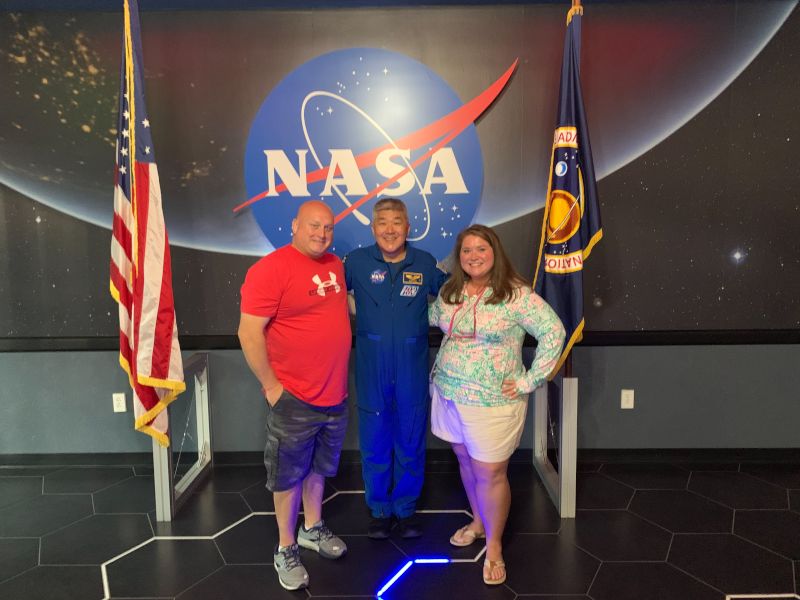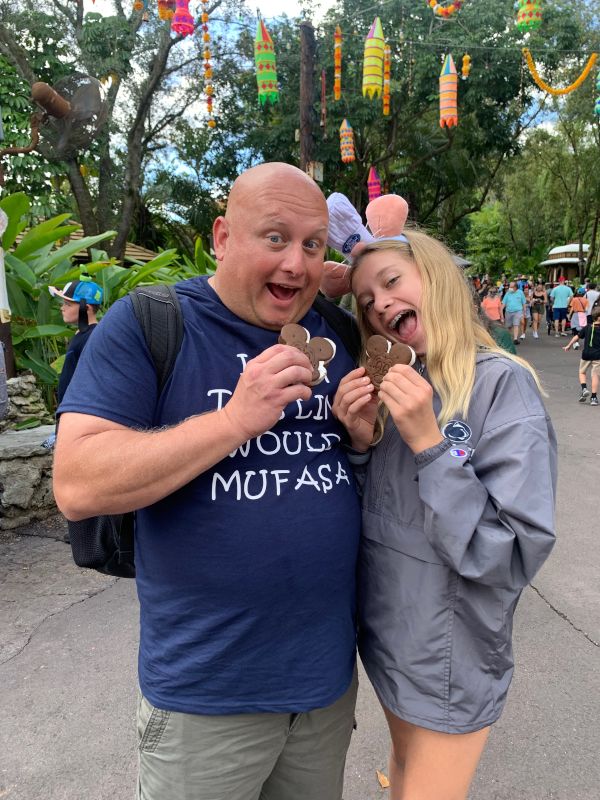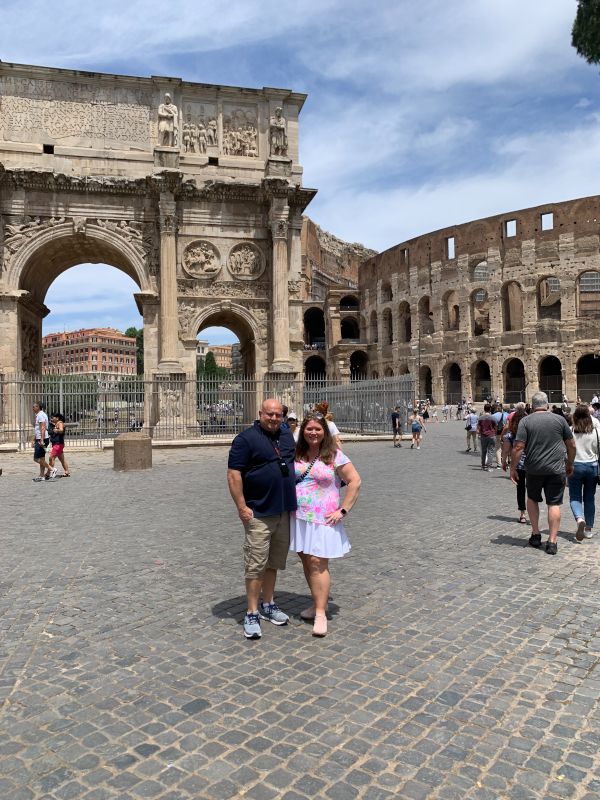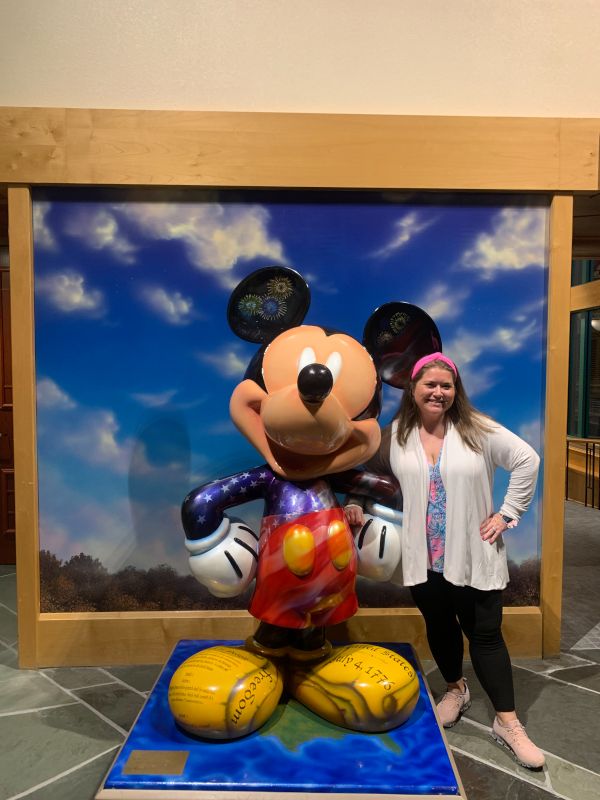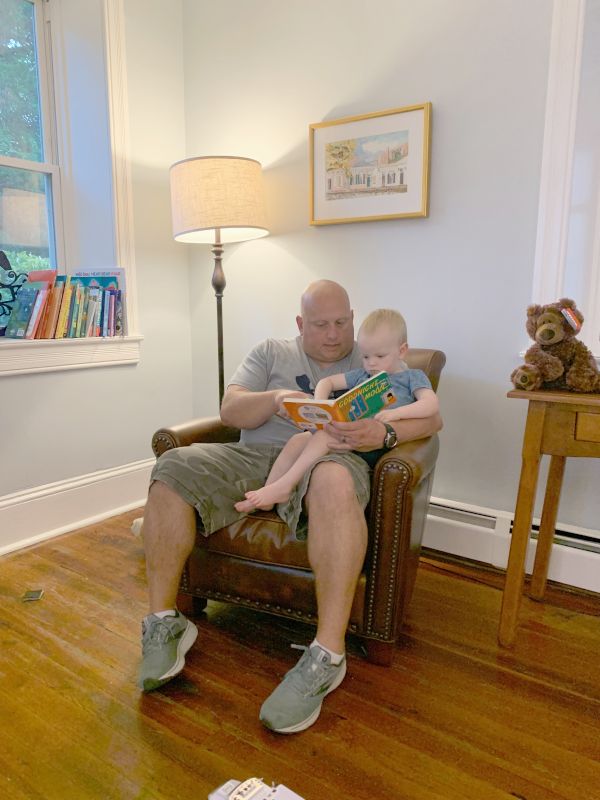 ×
1 / 12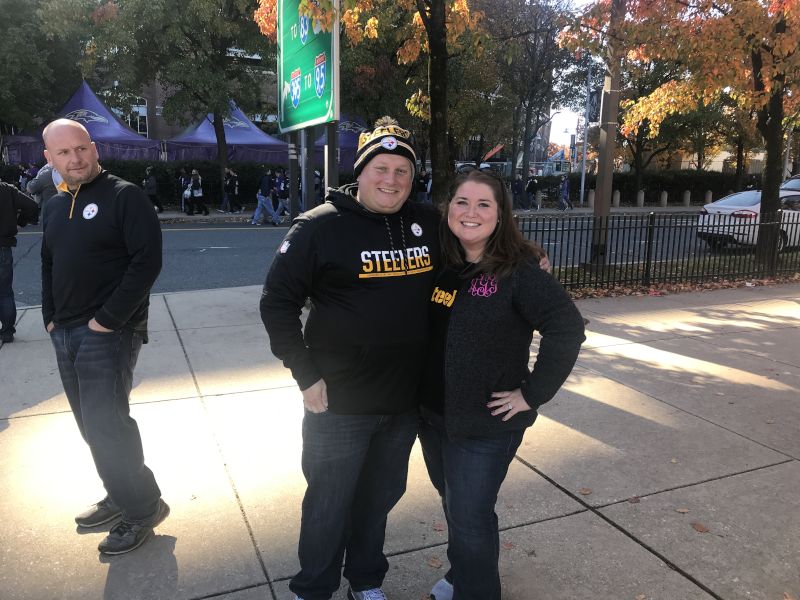 2 / 12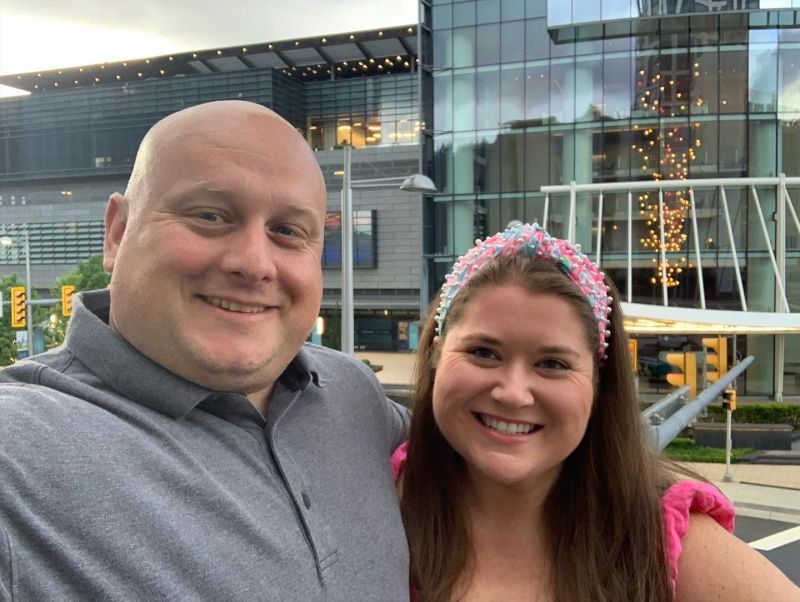 3 / 12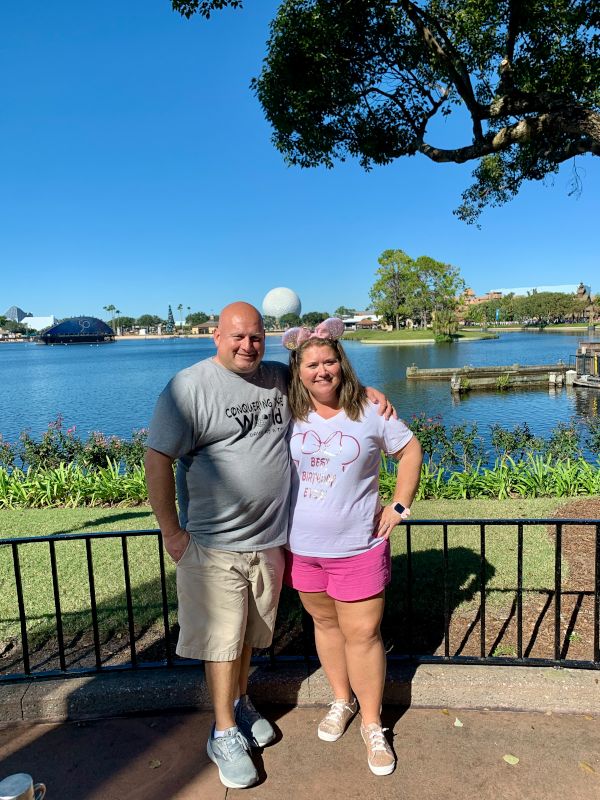 4 / 12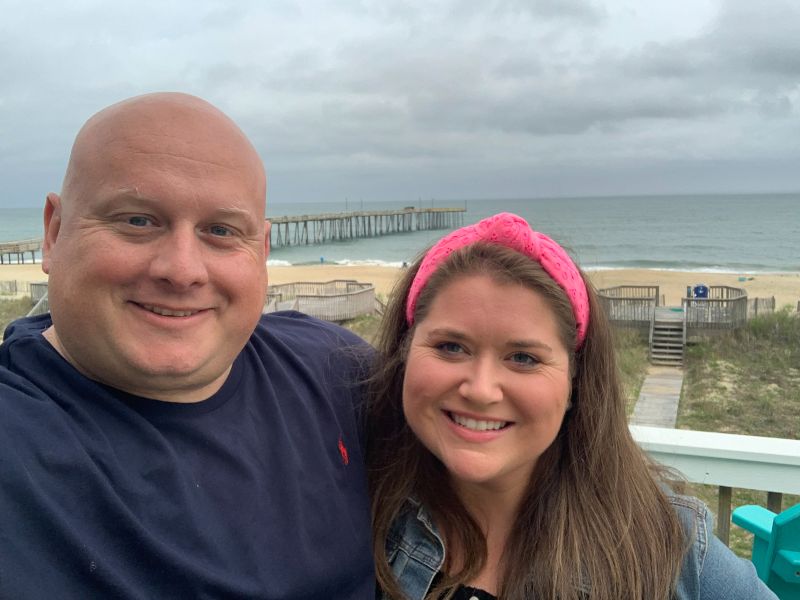 5 / 12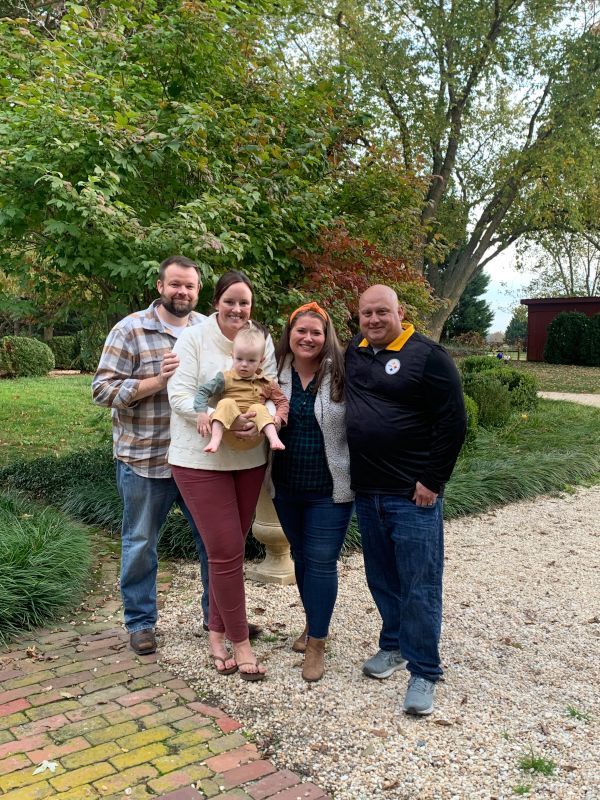 6 / 12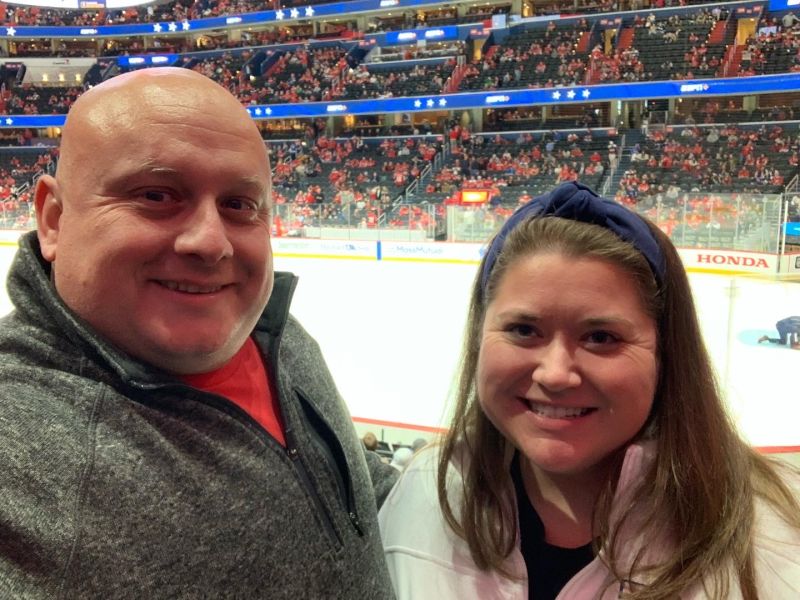 7 / 12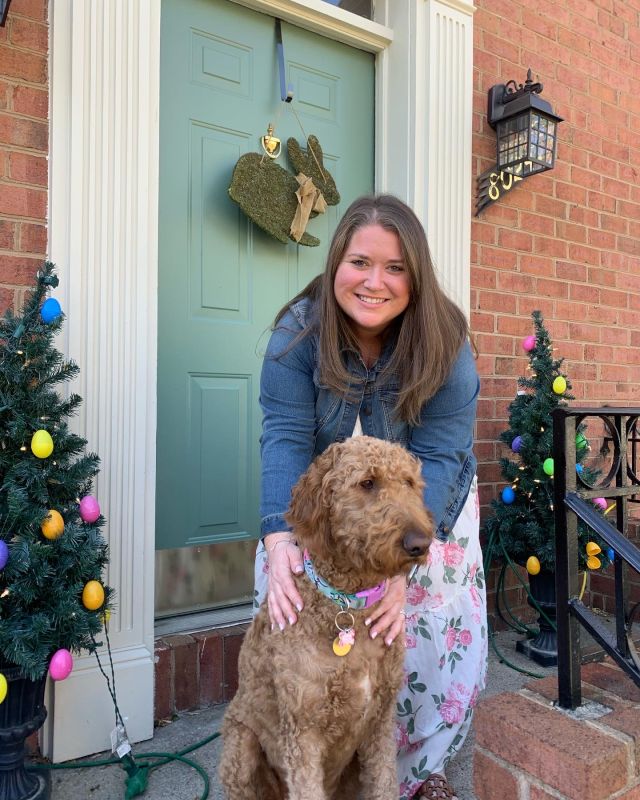 8 / 12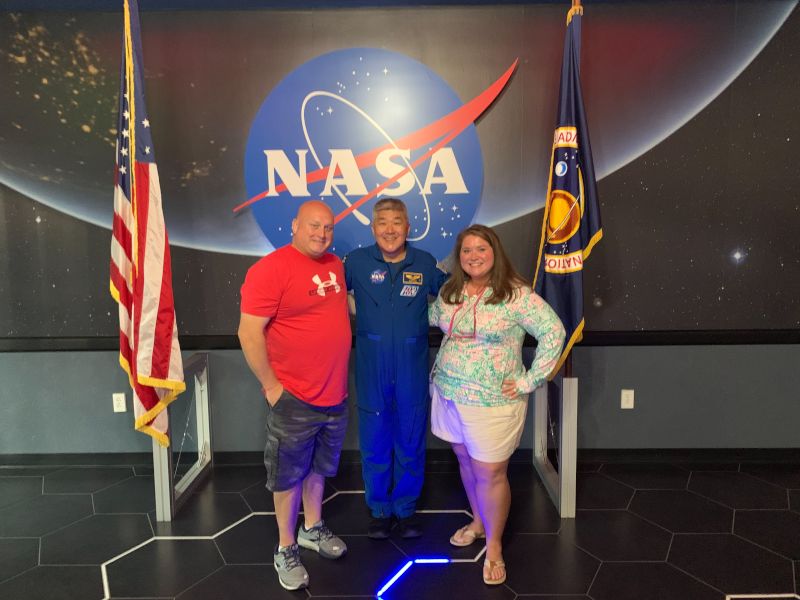 9 / 12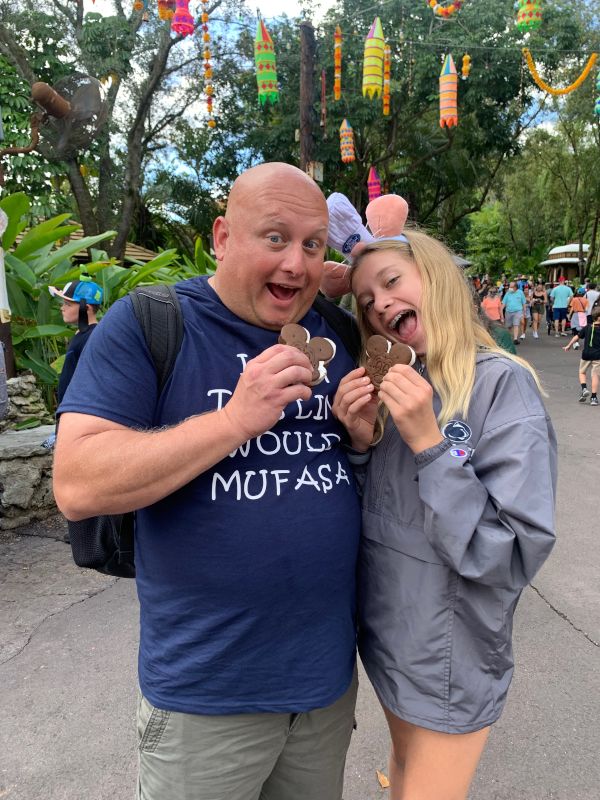 10 / 12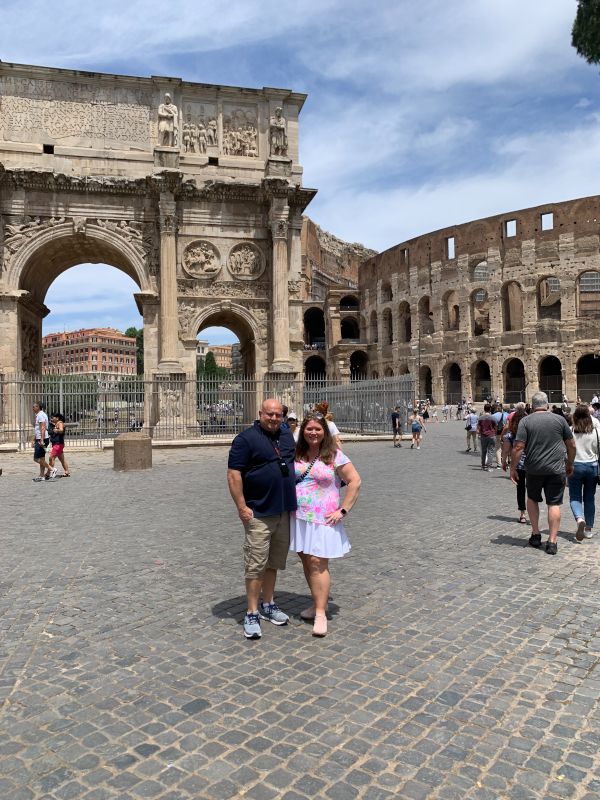 11 / 12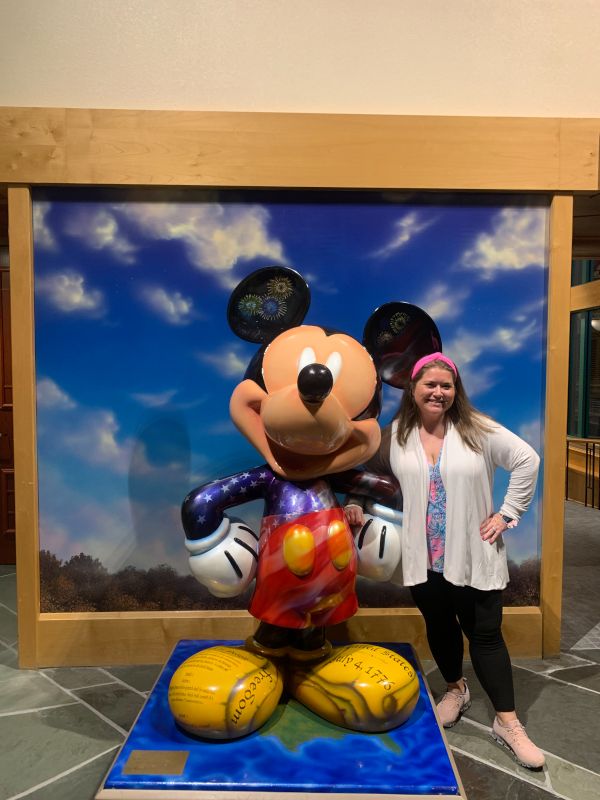 12 / 12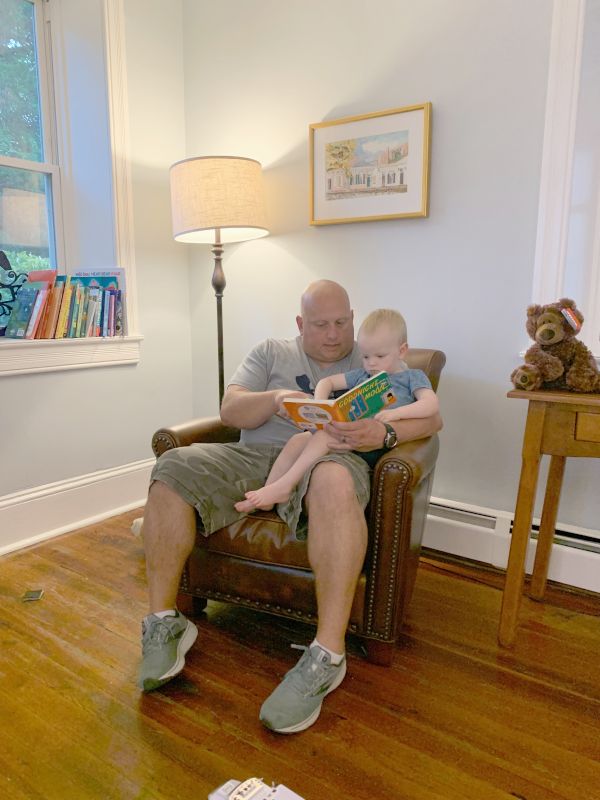 ❮
❯
Our House and Neighborhood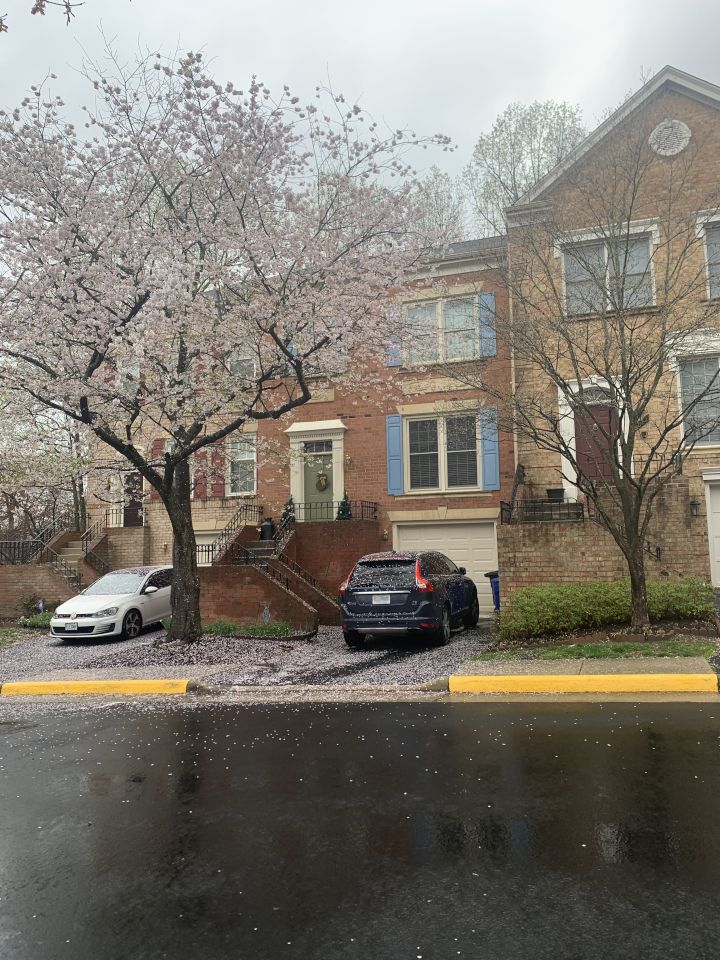 We live in a beautiful townhouse located approximately 12 miles south of Washington D.C. Our house was built in 1991 and has three bedrooms, two full bathrooms, two half bathrooms. We routinely host family, friends, and neighbors for barbeques, holidays, and parties, but also enjoy quiet nights alone watching movies. Our backyard is small and fenced, but walks out to a wonderful walking trail and playground. We also have access to a pool that offers swimming lessons and a polar bear slide.
We remodeled our entire home over the past six years. Our most recent project was the master bathroom, where we relocated our washer and dryer from the basement to the top floor. We completed all renovations ourselves, including design, plumbing, and tiling.  Ashley never thought she would learn how to lay hard wood floors or take down a wall!
Our neighborhood is conveniently located in Northern Virginia with quick access to Washington D.C. It's easy to ride the metro, take a car, or hop on a bike and explore all that this region has to offer – Smithsonian museums, Potomac River, National Zoo, concerts, biking trails. More specifically, our neighborhood is located within walking distance or a short ride to parks, bike/walking trails, playgrounds, restaurants, pools, theaters, and shops.
We feel fortunate that we are able to live close to Washington D.C., great schools, and work. In selecting our house and location, we prioritized quality of life over a longer commute and larger house.
Our Extended Families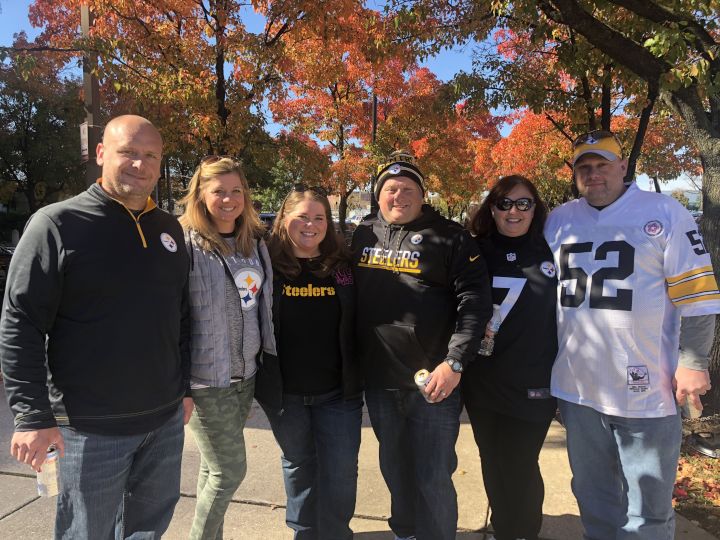 We both come from loving and supportive families, which live a little over an hour from our home. Mike has an older sister, two brothers, and nine nieces and nephews. They are a fun family who enjoy spending time together, laughing, and playing games. Mike makes family a priority in his life and creates opportunities to get together and celebrate.
Ashley is an only child with many cousins who have families of their own. Ashley's parents treat every holiday like Christmas and enjoy opportunities to get with family via holidays, reunions, and other activities. Ashley's family is very active in the community and volunteer with different groups to help those in need.
We get together with both Ashley and Mike's side of families for every holiday. Every Christmas Eve we have dinner at Ashley's parents, attend church service, and open 1 present – last year Ashley made us matching pajamas.  On Christmas morning we get up and open presents, then travel to Mike's parents' house.  We gather with all of his siblings and their families and enjoy games, cooking, and old family stories, while the kids run around having fun.
All of our loved ones are excited and supportive of our journey to adopt. They cannot wait to help us welcome a child into our family.  Our nieces and nephews have a lot of questions, which, we believe, will help support open discussions with the child we welcome into our home.
From Us to You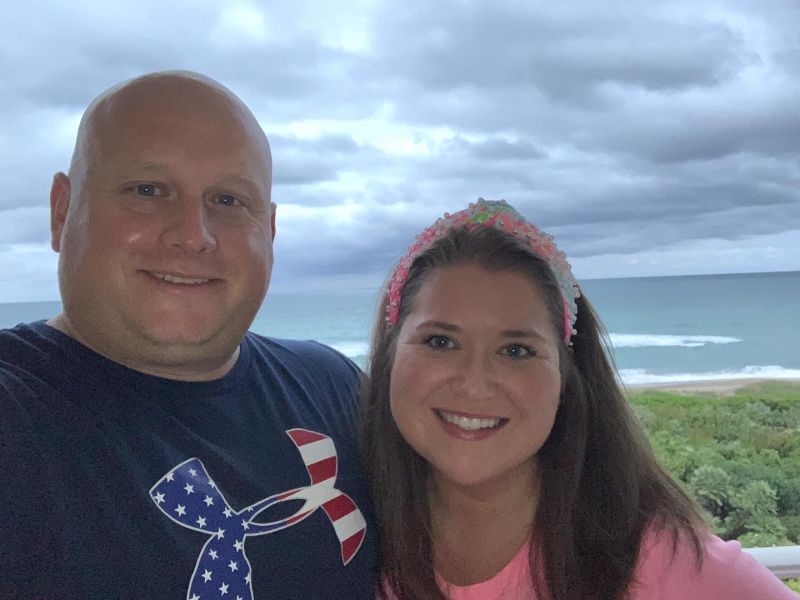 Thank you for getting to know us through our profile. We would like to acknowledge that this may be a challenging time for you and your decision to place a child for adoption can come with a host of emotions and challenges. You have our respect, support and encouragement. While we cannot truly know or understand what you are going through during this process, we would like to recognize that it may not be an easy decision, which may lead to feelings of grief and loss. Our hope is to remain supportive of you and the child's welfare throughout this process and beyond.
We faced challenges and coped with grief and loss in discovering that we would not be able to have biological children. However, our desire to have a family and raise children led us to you. The ride was extremely tumultuous and, at times, unforgiving, but we look forward to establishing a family. You can help us live that dream.
If you select us, we cannot promise the child will become a doctor, lawyer, or professional athlete. What we can promise is to raise the child with unconditional love and the belief they are worthy of all the opportunities life has to offer. To ensure the child's life is filled with love and a sense of worth, we promise to:
Provide love and encouragement for the child to find their own dreams and to try different things. We will also teach the child that success does not come without hard work, determination, dedication, and, sometimes, luck.
Provide support for the child throughout their journey. We will give our continued love and support and hope it will serve as a stimulus for the child throughout his/her life, wherever they go and whatever they do. The child will never be alone, because we will always be a text, phone call, or email away to listen first and help when needed.
Provide the confidence to deal with failure and defeat. We will be there to help the child face defeat and failure, learn from it, and try again. If the child expresses doubt, we will remind him/her that "the secret to life is to fall seven times and get up eight." Facing perseverance will help the child grow and understand they are worthy for what they worked so hard to achieve.
Help the child to realize they are worthy of their dreams and goals. When within reach of their dream or goal, we will be there to listen and remind the child that he/she is loved, not alone, how hard they worked, and that they are worthy.
We love each other very much and have a strong commitment to our marriage. We want to share that love and commitment with a child. Our extended family and friends are very excited for us to become parents, and will also welcome the child into their lives. We look forward to making a child part of our family, friends, and community. We will also do everything within our ability to help them grow into a loving and caring person.
We are open to routine communication and yearly visits with you to support you and the child. We openly acknowledge a child will want to know his/her birth parents and would like to facilitate a positive, ongoing relationship. However, we are willing to wait until you are ready. Whether it's today, tomorrow, or 20 years from now, we promise to be open to communicating or coordinating a meeting. We believe it's beneficial to both you and the child.
We pass along our hopes and prayers to you during this process. Whatever decision you make, thank for considering us and we wish the best for your future and the child's.
Mike & Ashley
Favorites
Actor
Jack Nicholson
Matthew McConaughey
Actress
Jodie Foster
Reese Witherspoon
Author
Larry McMurtry/Zadie Smith/ Jeffrey Eugenides
Carl Hiaasen
Book
Lonesome Dove/The Alchemist
Skinny Dip
Candy Bar
Whatchamacallit
Reese's Peanut Butter Cups
Cartoon
Looney Tunes
Angelina Ballerina
Childhood Memory
First Bicycle - Freedom
Getting a puppy for Christmas
Childhood Toy
Transformers
Barbies
Children's Book
Green Eggs and Ham
Love You Forever
Classic Movie
Casablanca
Oklahoma!
Dessert
Cherry Pie with Vanilla Ice Cream
Anything chocolate
Disney Movie
Peter Pan
Beauty and the Beast
Dream Car
95 Ford Bronco
Jaguar F-Type Convertible
Dream Job
Football Coach
Disney Imagineer
Dream Vacation
Drive Route 1 down the West Coast
Touring Europe
Family Activity
BBQ
Traveling
Flower / Plant
Sunflower
Peonies
Food
Spaghetti Carbonara
Steak
Form of Exercise
Basketball
Biking
Hobby
Sports, reading, remodeling
Crafts
Holiday
Christmas
Christmas
Holiday Song
Spirit of Christmas
All I Want for Christmas is You
Holiday Tradition
Picking out, decorating and enjoying a Christmas Tree
Christmas Eve with the Family
Ice Cream
Black Raspberry
Chocolate Peanut Butter
Junk Food
Peanut M&Ms
Chips and Dip
Leisure Activity
Movies
Shopping
Magazine
Sports Illustrated
Southern Living
Memory with a Child
Inventing a game with my nieces
Playing with our niece at the beach
Memory with Spouse
First Christmas Morning
Trip to Hawaii
Movie
Unforgiven
Sweet Home Alabama
Movie Munchie
Popcorn
Snow Caps
Movie Quote
We are men of action. Lies do not become us. -Princess Bride
"Why would you wanna marry me, anyhow?" "So I can kiss you anytime I want." -Sweet Home Alabama
Movie Type
Action, Comedy
Romance
Musical
Guys and Dolls
Oklahoma!
Musical Group
Alice In Chains
Dave Matthews Band
Nursery Rhyme
Hickory Dickory Dock
Five Little Monkeys
Olympic Event
100m
Figure Skating
Personal Hero
My Mother
My Dad
Play
A Christmas Carol
The Nutcracker
Poet
Walt Whitman
Maya Angelou
Quality about my Spouse
Happy & Kind
Sense of humor and love for family
Quote
Announcing your plans is a good way to hear god laugh
"Being happy never goes out of style" -Lilly Pulitzer
Restaurant
Ruth's Chris Steakhouse
Chuy's
Sandwich
French Dip
Italian
Scripture
For God so loved the world that he gave his one and only Son, that whoever believes in him shall not perish but have eternal life.
Deuteronomy 31:6
Song
The Weight
Honey Bee -Blake Shelton
Sport to Play
Basketball
Soccer
Sport to Watch
College Football
Football
Sports Star
Bo Jackson/Michael Jordan
Alexander Ovechkin
Sports Team
Pittsburgh Steelers
Capitals
Subject in School
History
Science
Superhero
Batman
Wonder Woman
Thing to Cook
Lasagna
Sugar Cookies
Time of Day
Evening
Morning
Tradition
Hosting Yearly Pig Roast/BBQ for family and Friends
Christmas Eve Dinner
TV Show
Deadwood/The Cosby Show
Grey's Anatomy
TV Show Character
Al Swearengen, Deadwood
Olivia Pope
Type of Music
Al Swearengen, Deadwood
Country
Vacation Spot
Myrtle Beach, SC
Disney World
Get in Touch
Provide more information, so American Adoptions can connect you with this family.
---