1-800-ADOPTION
Thank you for viewing our profile
If you would like to learn more about us, please call 1-800-ADOPTION (2367846), fill out the form at the bottom of our on-line profile page, or email us at bp_information@americanadoptions.com.
To revisit our on-line profile page and view our profile video at American Adoptions, simply use your mobile phone to scan the QR code on the right. We are looking forward to hearing from you!
Scott & Jennifer
Adoption is the rainbow after our stormy journey to become parents. To be chosen as the parents of your child would allow us to finally become the family we have been longing for. We are grateful that you would consider us as future parents and we wish you peace and comfort in your decision.
About Us
Job
Financial Advisor
Registered Dietition Nutritionist
Education
Master's Degree in Financial Services
Master's Degrees in Nutrition, Public Health
Relationship
Legally Married
What It Means to Become Parents
We feel in our hearts the desire to parent and have the same outlook on raising a family together. We want to be able to raise a kind, compassionate and generous child that will make a positive impact on the world and those they meet. Although we are very fortunate and privileged in our lives and lifestyle, we want our child to have similar experiences that we both had growing up. We want to have them be able to play outside with their friends, participate in sports, music, or whatever inspires them but also be responsible in doing their best at school and working hard for the things they want.
We will get great satisfaction in seeing our child learn and grow as they move from baby to toddler to young child into their teenage years and then young adulthood. Helping our child with their homework, the same way our parents helped us will help teach the value of education and hard work. We look forward to seeing them smile as we teach them the joy of new activities - hitting a baseball, putting a basketball in a hoop, riding a bike, or learning to cook a dish. Seeing them experience life, both the ups and downs, and helping them deal with those times will provide great satisfaction. Seeing them laugh and laughing with them. And most importantly, loving them unconditionally and being there to provide a warm loving home.
Our Religious Beliefs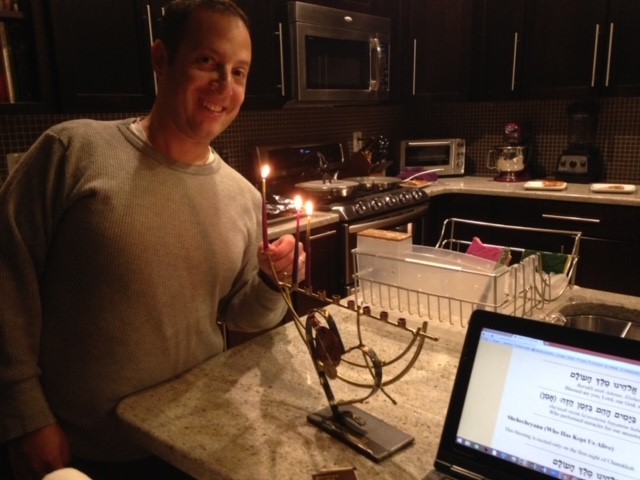 Jennifer was raised Roman Catholic and Scott was raised Jewish and we joke about raising our kids as "Cashews." Neither of us are very religious, however, it was important to both of us to honor both of our backgrounds during our wedding ceremony (we had a Rabbi and a Priest) and throughout our life together with our child. We each cherish our families' religious celebrations and we also enjoy participating in the religious customs of our spouse's family. We loosely observe both of our religions' holidays. And we are fairly cross-trained in the other's religion. We take great pride in decorating the Christmas tree every year while listening to Jennifer's Christmas music. Scott loves Christmas dinner with Jennifer's family who go out of their way to make Scott "all of his favorite dishes" while Jennifer makes challah bread for Rosh Hashanah. We are both proud of our religions and we plan to share our traditions to both religions with our future child and give them the opportunity to make their own decisions when they are the right age. A friend shared a quote with Scott years ago. When asked about how he planned to raise his kids, he replied, "to be good people." That definitely stuck with us.
How We Met
We met on Match.com in 2008. Jennifer had just signed up for online dating while Scott had been online dating for years. Jennifer was initially guarded and wanted to "just email" while Scott wanted to cut to the chase and talk on the phone or meet in person. But once we met, we both knew we had met our match for life.
Our first date was the day after President Obama won the presidency. We joke that we discussed more politics on our first date then we would for the next five years. Our local team had just won the World Series. We both had just come out of some long-term, yet not very healthy, relationships. When we met, we couldn't help but notice that we were lockstep with almost all of our values. We got engaged in 2010 after dating for 20 months, and then got married on April 2, 2011.
Photos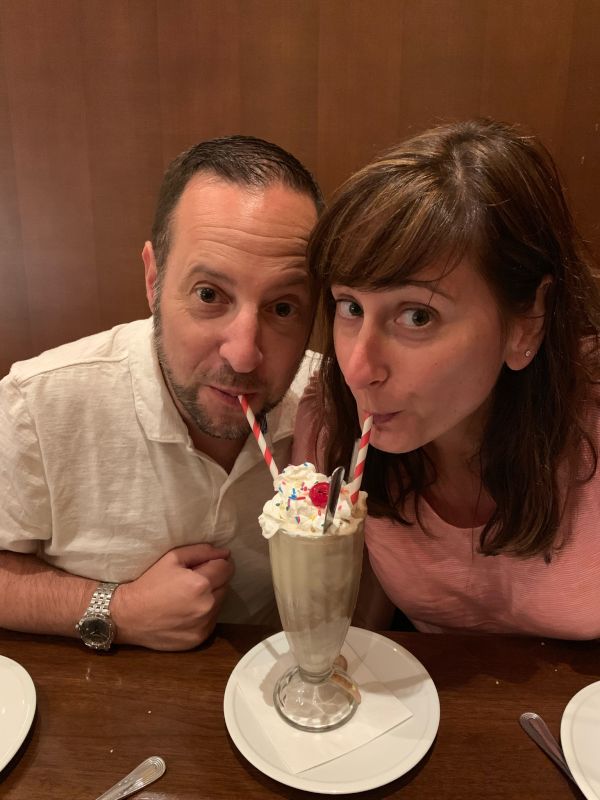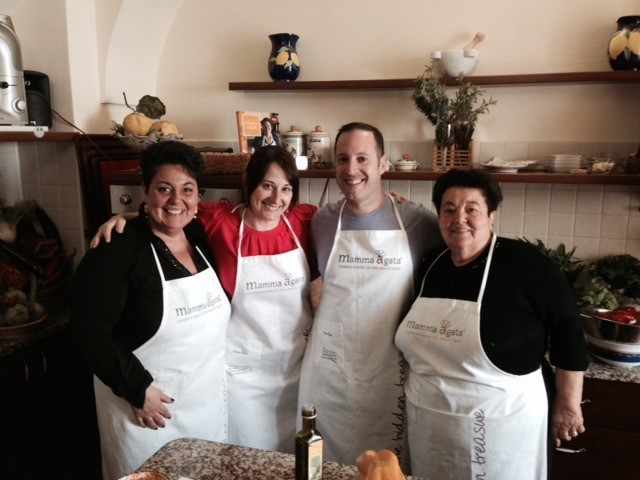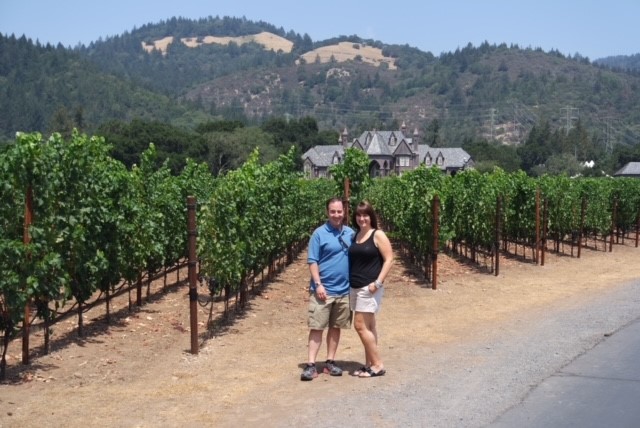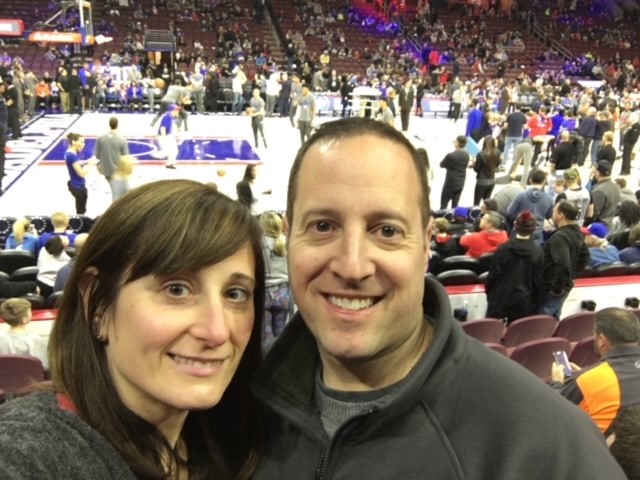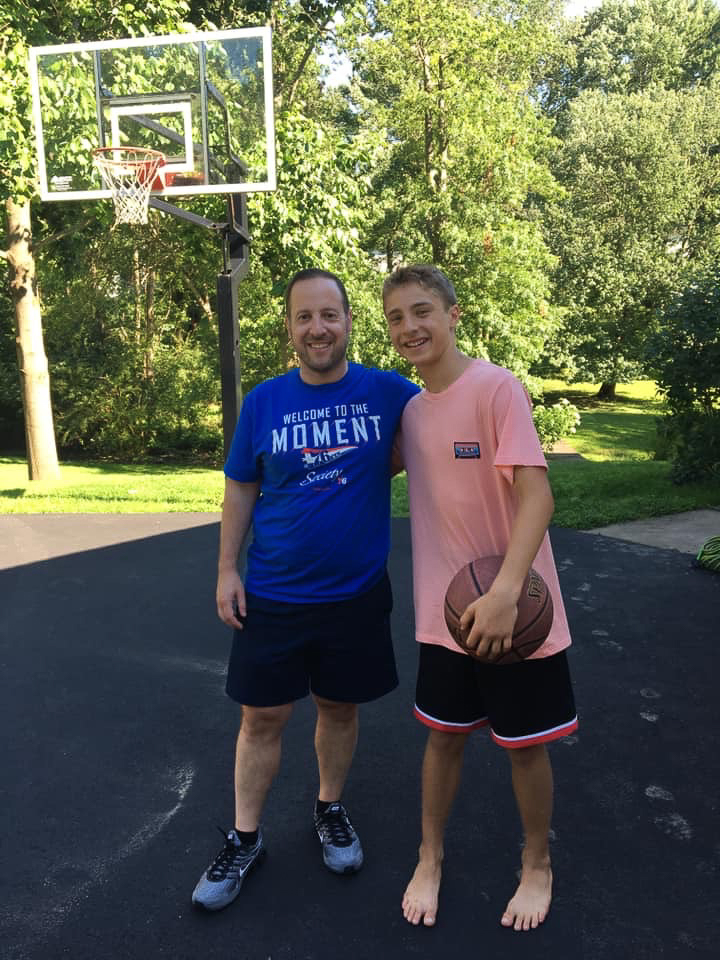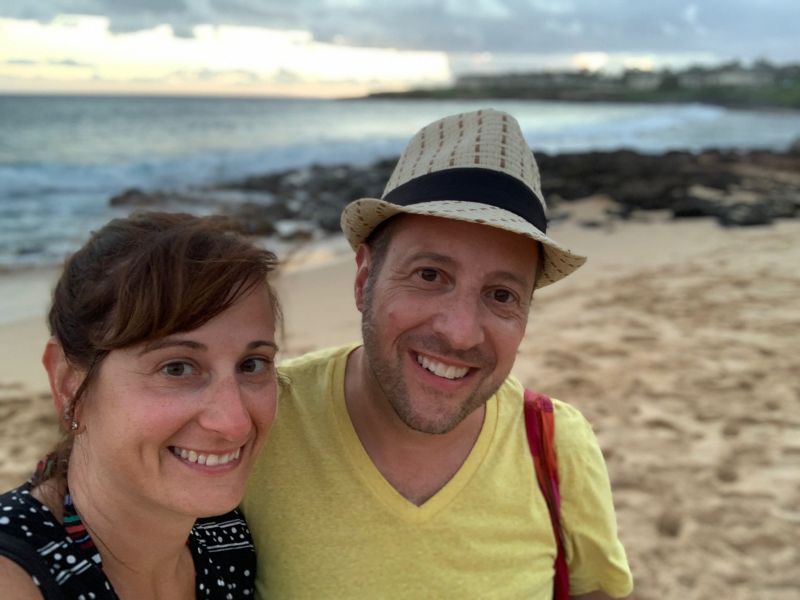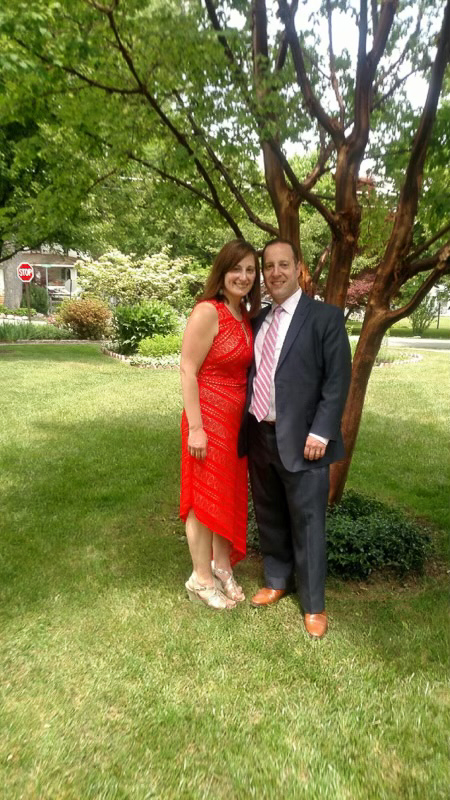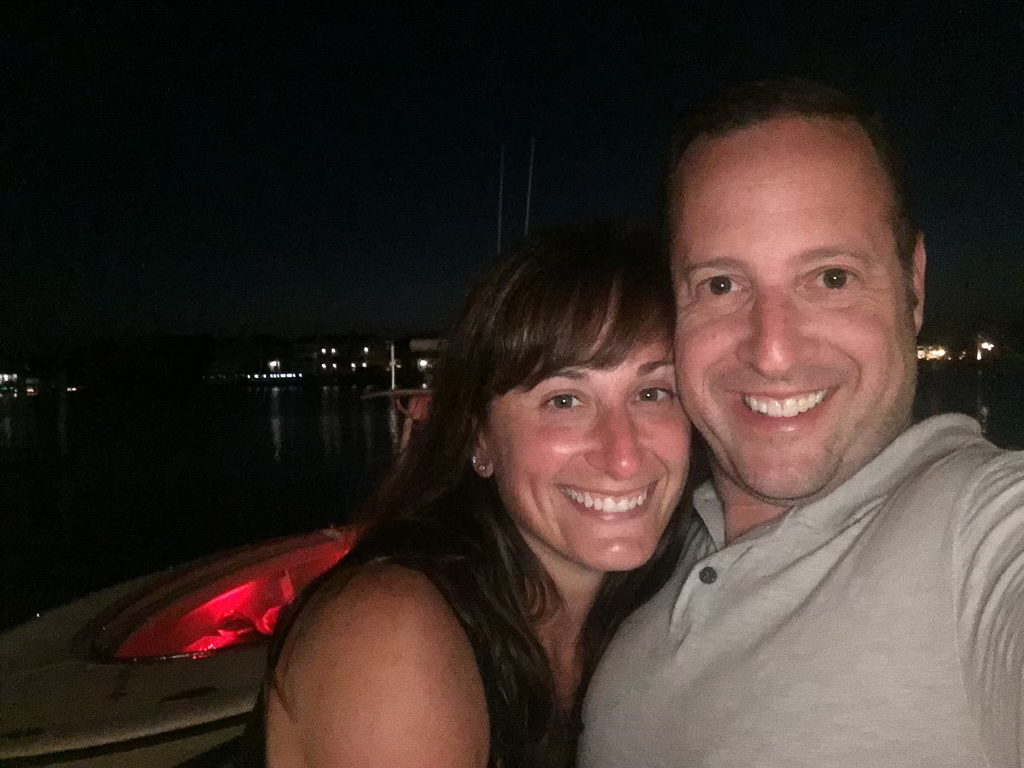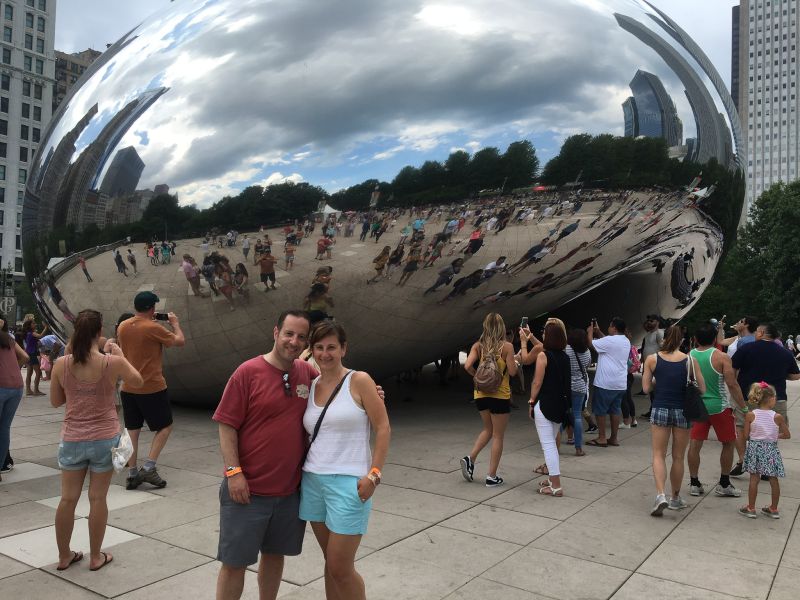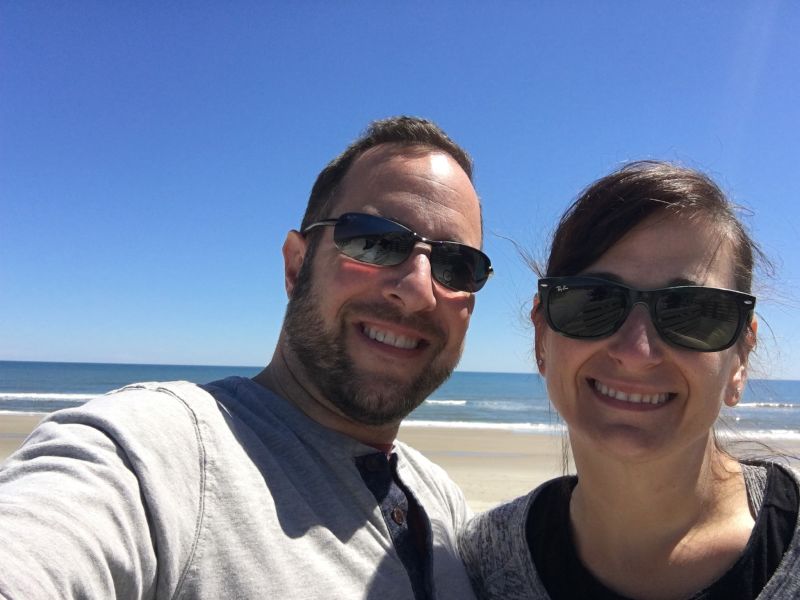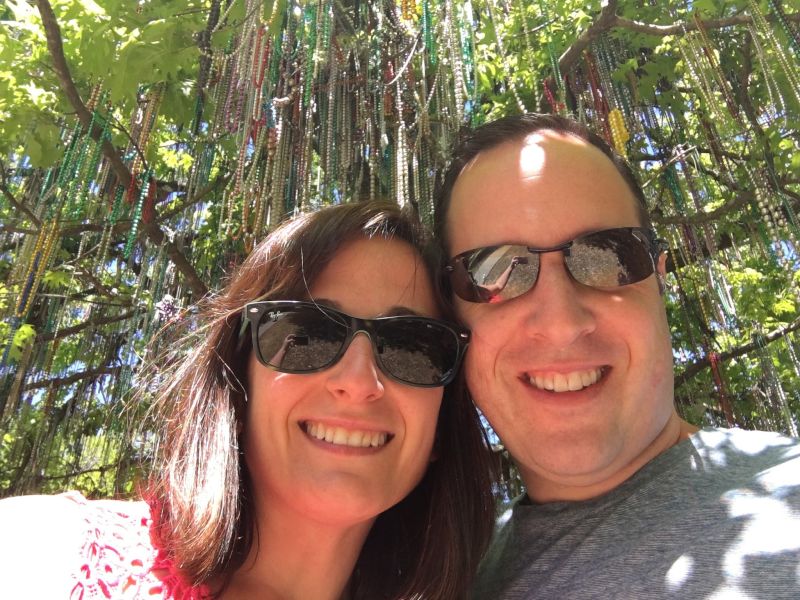 ×
1 / 12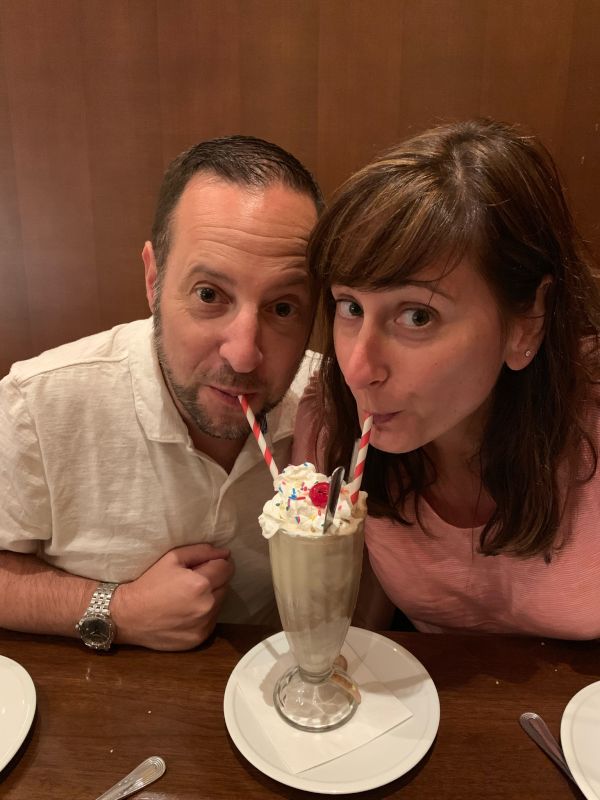 2 / 12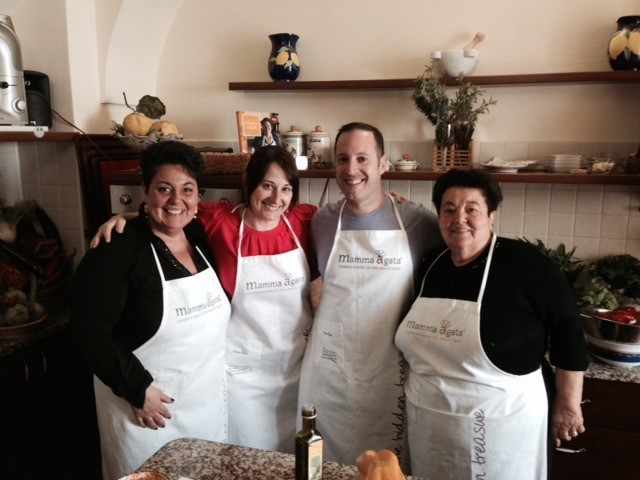 3 / 12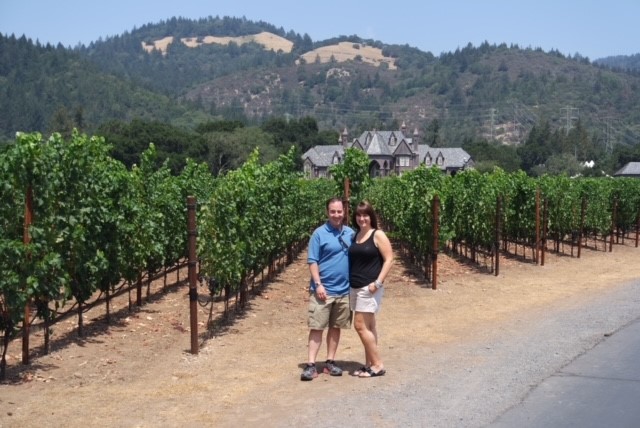 4 / 12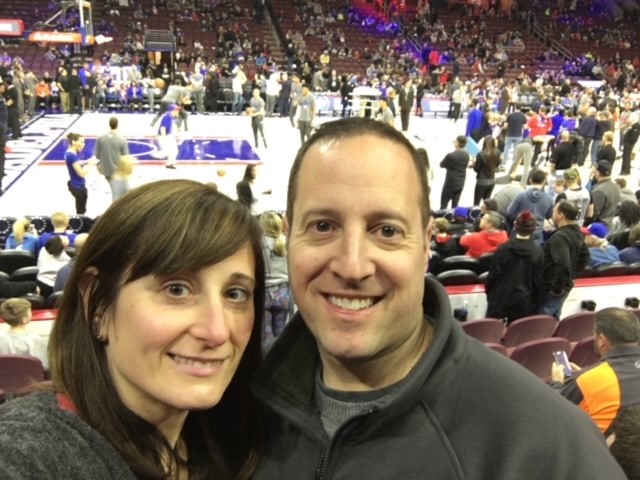 5 / 12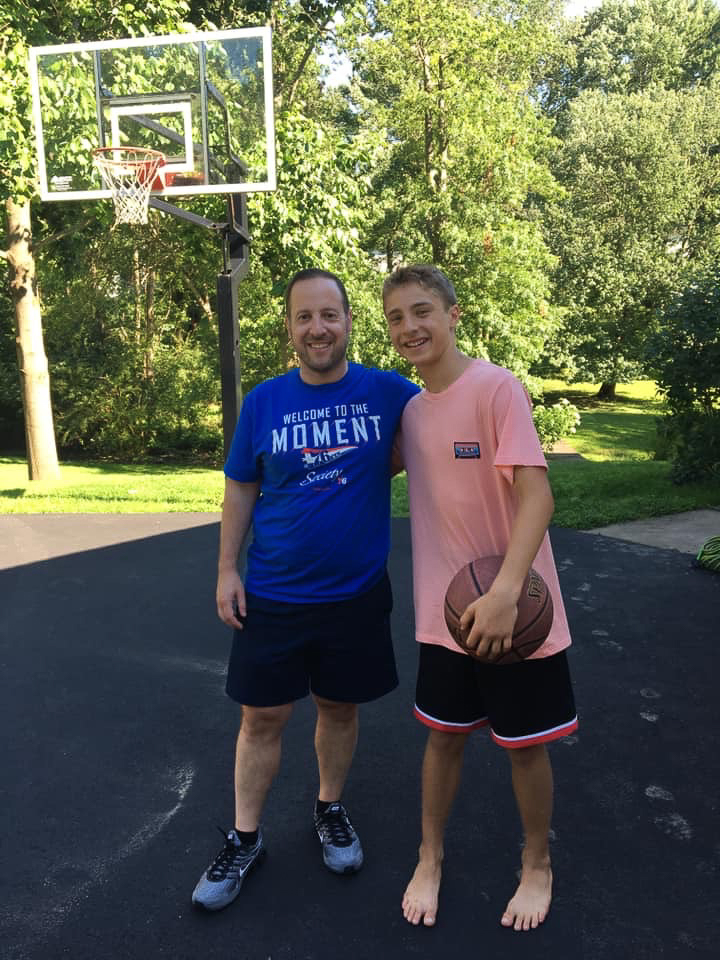 6 / 12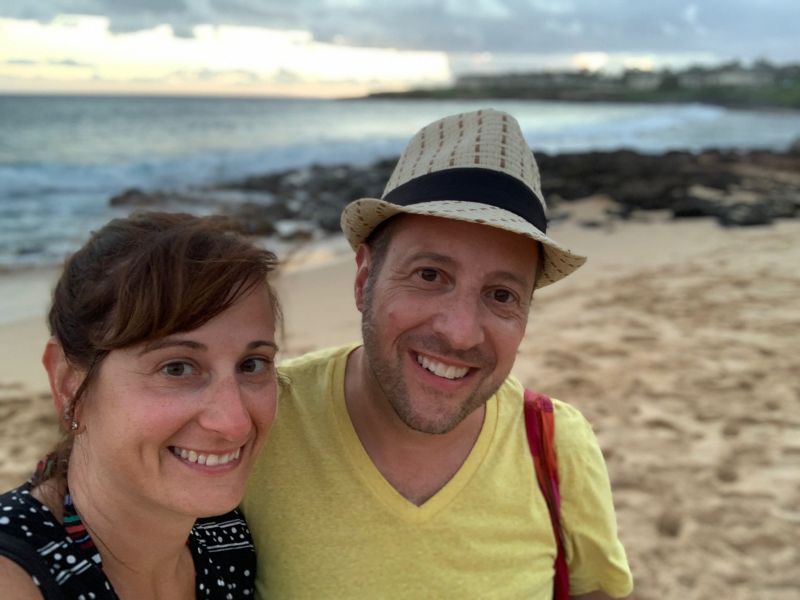 7 / 12
8 / 12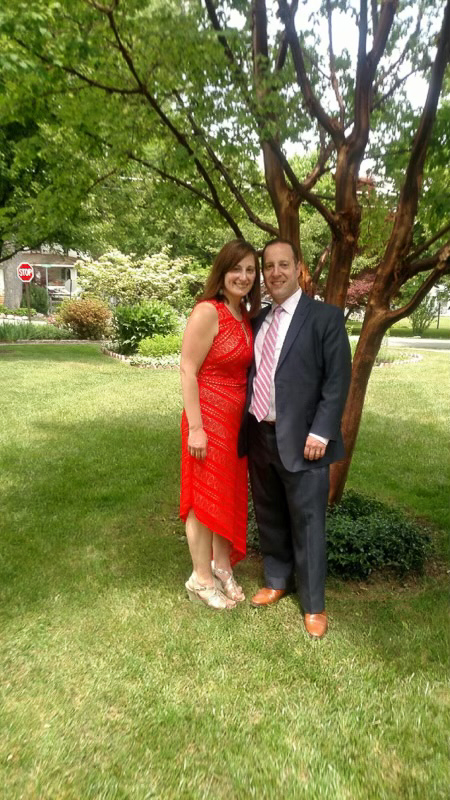 9 / 12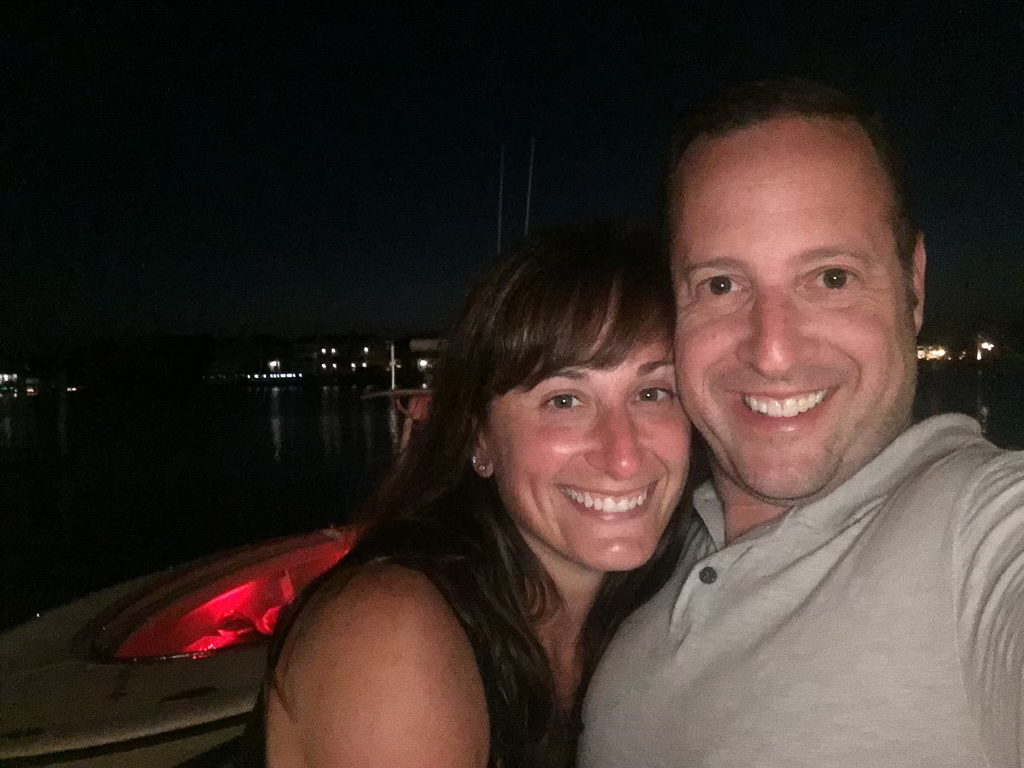 10 / 12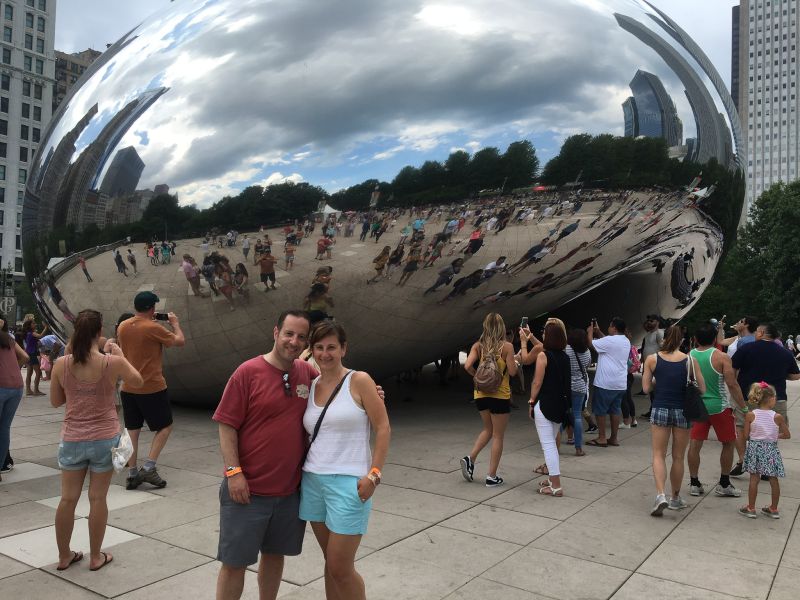 11 / 12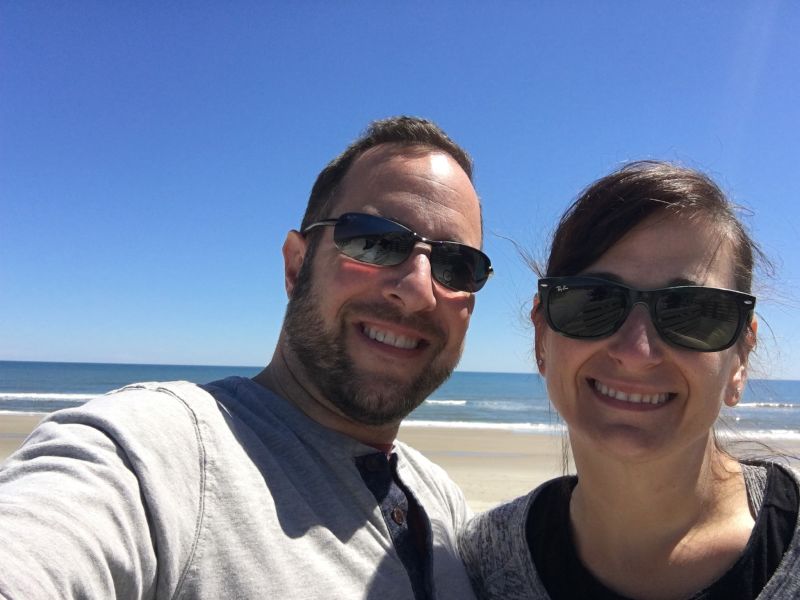 12 / 12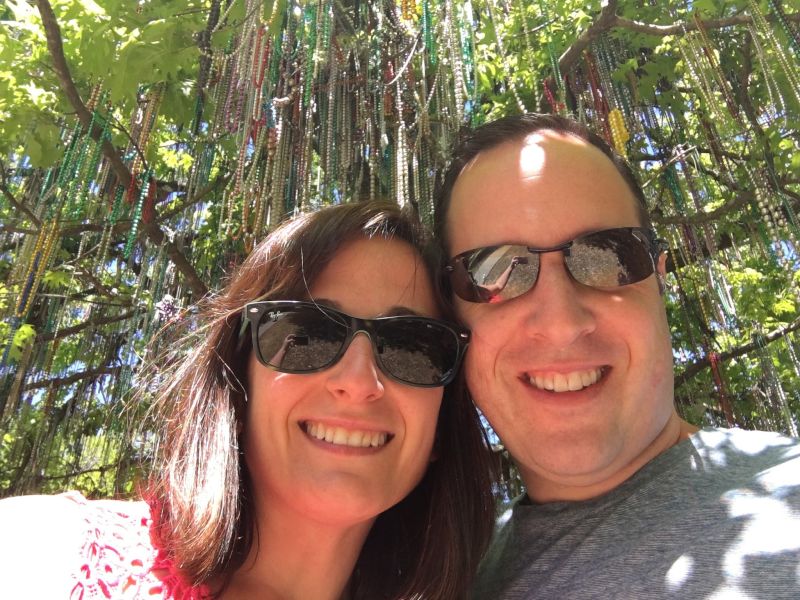 ❮
❯
Our House and Neighborhood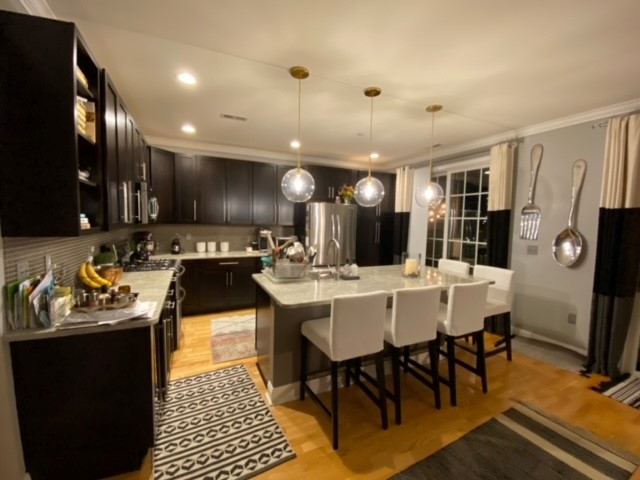 We live in a wonderful community located in Pennsylvania that Jennifer refers to as a "suburban oasis in the city." We have been part of this community for over 10 years because we know it is our perfect location to raise a child. We have lots of neighbors with dogs and kids playing outside on the lawn or splashing in the pool during the summer. All of our couple friends now have young children who are waiting for our new addition to join in on the fun. Our community plans family-oriented festivities for residents throughout the year. From pool parties, painting pumpkins to Easter Egg hunts outside on the large park area, there are many get-togethers and activities that we cannot wait to attend as a family.
We built and designed our home with enough space to raise a child and grow as a family for years to come. We have three bedrooms and three bathrooms that Jennifer has designed and decorated all on her own. Our favorite space is our large kitchen that is connected to our den, where Jennifer can cook (and Scott can clean up!) while we spend time with our cat, Jinxy, (and until recently, our dog Lucky, who just passed away) or host family and friends. In the summer, we sit outside on our patio and watch our favorite shows on a little TV that Jennifer set up. This summer we plan on using our new mini projector to watch on the big screen!
Our Extended Families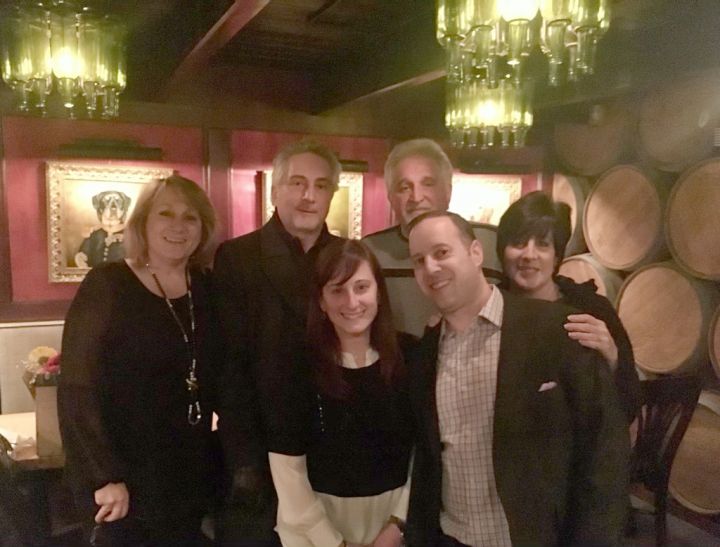 We are both close to our parents and are fortunate enough to have all of them in our lives. Scott's parents, Alan and Linda, live about 20 minutes away so we go over for dinner and visit frequently.
Scott's sister, Mindi and her family live in beautiful southern California and we love going to visit them. Scott loves to play basketball with his nephew Owen while Jennifer enjoys spending time with nephew Levi playing Pacman. When Mindi's family visits, we visit Owen at overnight camp and our favorite ice cream shop.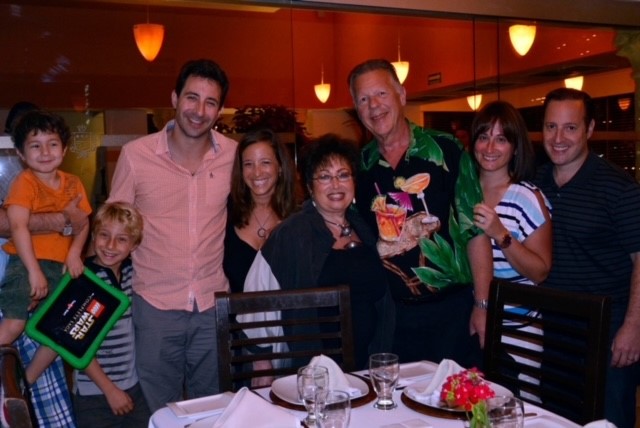 For the past 25 years, Scott's family travels to Cancun, Mexico in April and over Thanksgiving. It is one of the best and unique traditions we are fortunate to experience together. And we look forward to the day we can have a child be a new part of this longstanding tradition. And watch them play on the beach and in the pool. Scott's family is so excited about welcoming their third grandchild and first niece/nephew to the family.
Jennifer's family lives about 3 hours away in the Poconos. They are the modern Brady Bunch-Jennifer's mom Mattie and her husband Jamie, and Jennifer's dad Joe and his wife Sue are all friends. Over the holidays, we buckle in our cat Jinxy (and until recently, our dog Lucky, who just passed away) for a family road trip. Jennifer enjoys cooking with her mom and all six of us enjoy spending the day together on her dad's boat. Jennifer's family cannot wait to welcome their first grandchild.
From Us to You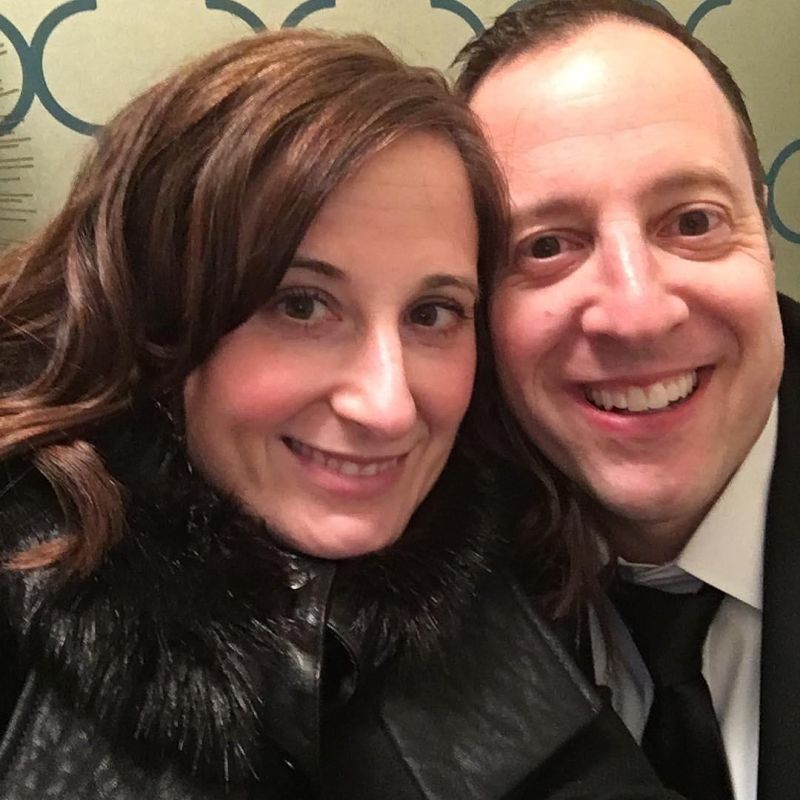 We are Jennifer and Scott, the couple that loves to laugh, sometimes at, but mostly with, each other (well, Jennifer tends to snort). We have been together for 13 years and just recently celebrated our 10th wedding anniversary. Although we wanted to enjoy marriage and each other for a bit before growing our family, we never imagined growing our family would be so complicated and heart-breaking. However, going through more than 10 rounds of IVF, a heart-breaking and emotional "roller-coaster" experience, has only strengthened our relationship and our love for each other. Our journey has been very challenging and emotional, but now, more than ever, we realize what a miracle and an amazing gift it is to have a child.
We are happy and excited thinking about what life will be like with our first child. We can hardly wait to experience what first-time parents go through - falling in love with this child with that first touch, holding and soothing them when they cry, reading bedtime stories, and even changing poopy diapers! We cannot wait to share all of the love and support of our families and friends with our child as we make memories and share traditions and make new ones together as a family. Looking forward to playing together, visiting with aunts and uncles and playing with cousins, being spoiled (but not too much) by grandparents (Jennifer's parents will be first-time grandparents) and celebrating each of our different holidays - decorating the Christmas tree and lighting the Hanukkah candles. We'll provide many opportunities for imagination, curiosity, and exposure to different people, cultures and languages to foster kindness and compassion towards all others. We look forward to sharing our interests and experiencing them through this child's eyes such as our love of pets, sports, food, and of travel and different cultures. Each of us looks forward to bonding in our own unique way with our child - watching Daddy's favorite sports teams or going to a game, cooking our families' recipes or experimenting with new ones with Mommy. We are happily looking forward to teaching our child about everything in the world and finding out what their passions are and providing opportunities and encouragement to explore them. We are looking forward to a future together that is filled with even more love, hope, and laughter, if you entrust us with the honor of loving and nurturing your child.
We will share all of your child's growth and milestones with you through letters, pictures and any other forms of communication and contact that you are open to. Members of both of our families and several of our friends have adopted children, so we believe it is very important that our child know where they came from, how much you, as the biological parent, love them, and why you chose us as parents. It will be important for us to explain to our child how and why adoption was decided on by all the people involved – out of love and for the well-being of that child.
Even though our paths to adoption were different, our challenging journeys have brought us all here together. We cannot even begin to imagine what you are going through; however we would be forever grateful and honored for the opportunity to love, nurture and raise your child. We hope our future together will be filled with love, hope (and more laughter), if given the honor of raising your child. Whatever your decision may be, we wish you peace in your adoption decision and realize how difficult a decision this is for you.
Scott & Jennifer
Favorites
Actor
Christoph Waltz
Denzel Washington
Actress
Marisa Tomei
Tina Fey
Author
Stephen King
Jennifer Weiner
Book
The Lord of the Rings
Cartoon
The Super Friends
Tom & Jerry
Childhood Memory
Playing sports outside with neighborhood friends
Making homemade pizza aka "garbage bread" with my Grandma
Childhood Toy
Star Wars figures
Cabbage Patch Kid
Children's Book
Choose Your Own Adventure
Sweet Valley Twins
City
New Orleans
Palm Springs, California
Classic Movie
The Shawshank Redemption
Titanic
Day of Week
Saturday
Caturday
Dessert
Cheesecake
Ice cream
Disney Movie
The Incredibles
Dream Car
BMW X4
VW Cabriolet convertible
Dream Job
Professional basketball player
Professional ice cream sampler
Dream Vacation
Mediterranean cruise
The Canary Islands
Family Activity
Going to the beach
Going to the beach
Flower / Plant
Gerber daisy
Food
Steak
Eggplant parmesan
Form of Exercise
Running
Yoga
Hobby
Watching sports
DIY/crafting
Holiday
Thanksgiving
Valentine's Day
Holiday Song
Little Drummer Boy "Peace on Earth"
Feliz Navidad
Holiday Tradition
Going to Cancun with my parents and sister
Going to Cancun with my in-laws
Ice Cream
Banana
Anything with caramel or peanut butter
Junk Food
Burger and fries
PopTarts
Leisure Activity
Reading the paper and watching TV
Watching HGTV
Magazine
Sports Illustrated
Tennis
Memory with a Child
Playing basketball with my nephews
Helping my cousin's son with his spelling words
Memory with Spouse
Our honeymoon in Greece
Our honeymoon in Greece
Movie
Trading Places
Ace Ventura Pet Detective
Movie Munchie
Popcorn
Nachos
Movie Quote
"Well, We're waiting!" - Caddyshack
"Look they're little footballs...laces out!" - Ace Ventura
Movie Type
Comedy
Movies based on true stories
Musical Group
Rolling Stones
Barenaked Ladies
Quality about my Spouse
Her organization
His big heart
Restaurant
Barclay Prime
Amada
Sandwich
Roast pork sandwich
Grilled cheese
Shopping Store
Banana Republic Outlet
HomeGoods
Song
Uptown Funk-Bruno Mars
Summertime-DJ Jazzy Jeff and the Fresh Prince
Sport to Play
Basketball
Tennis
Sport to Watch
Basketball and Football
Basketball
Sports Star
Charles Barkley
Don Mattingly
Sports Team
Sixers
The Rockford Peaches from A League of Their Own
Subject in School
History
Science
Superhero
Iron Man
Wonder Woman
Time of Day
Morning Coffee
Having our morning coffee together made by my hubby barista
Tradition
Vacation to Cancun, Mexico during Thanksgiving break
Going to Cancun Mexico with inlaws
TV Show
The Blacklist
Law and Order SVU
TV Show Character
Raymond Reddington (The Blacklist)
Rose from the Golden Girls
Type of Music
80's rock
Hip Hop
Vacation Spot
Cancun, Mexico
Puerto Rico
Video Game
Madden Football
Ms. PacMan
Get in Touch
Provide more information, so American Adoptions can connect you with this family.
---