1-800-ADOPTION
Thank you for viewing our profile
If you would like to learn more about us, please call 1-800-ADOPTION (2367846), fill out the form at the bottom of our on-line profile page, or email us at bp_information@americanadoptions.com.
To revisit our on-line profile page and view our profile video at American Adoptions, simply use your mobile phone to scan the QR code on the right. We are looking forward to hearing from you!
Josh & Abby
It means a lot to us that you are reading our profile and considering us as the adoptive parents. Our home is filled with love and laughter and we look forward to adding another voice to the memories we make every day. We know that our daughter will be an excellent big sister and we will love our new addition whole heartedly. We are eager and excited to complete our family.
About Us
Job
Health & Safety Auditor
Teacher
Education
Bachelor of Arts Degree
Master's Degree in Language & Literacy
Relationship
Legally Married
Why We Chose Adoption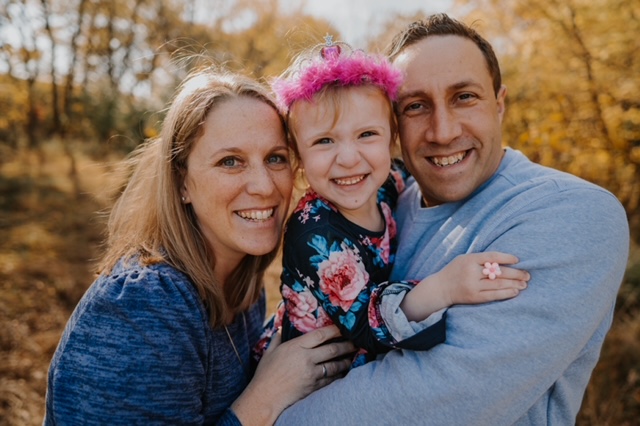 We have a beautiful 4-year-old daughter named Morgan who is the pride and joy of our life. We have always wanted more than one child. However, with the birth of our daughter, Abby experienced several complications leading to many follow-ups with doctors and two surgeries. We were told that the likelihood of Abby getting pregnant again was small. Several months later, Abby did get pregnant, but we lost the baby around 20 weeks. After taking time to grieve our loss, we accepted that Abby would not be able to carry another child and turned to our research on adoption. We are delighted to be on this journey and hope you will recognize the qualities and characteristics we have to share.
We can already see in the interactions Morgan has with her cousins and kids in daycare, what a wonderful older sibling she will make. She loves to pretend to cook, as she sees her parents do it often, and makes sure everybody (including her stuffed animals) gets a portion. She is outgoing, silly, and very talkative. She loves Disney songs and movies and will often sing along with them. We truly believe having her as an older sibling would be an ideal fit for this child. The kindness in her heart and daily laughter are constant reminders to us that the fourth member of this family will truly be blessed, with an older sister who will protect, support and be the best friend to the younger child brought into our home. Her creativity and imagination will help us as parents foster and develop her younger sibling.
Adoption in Our Family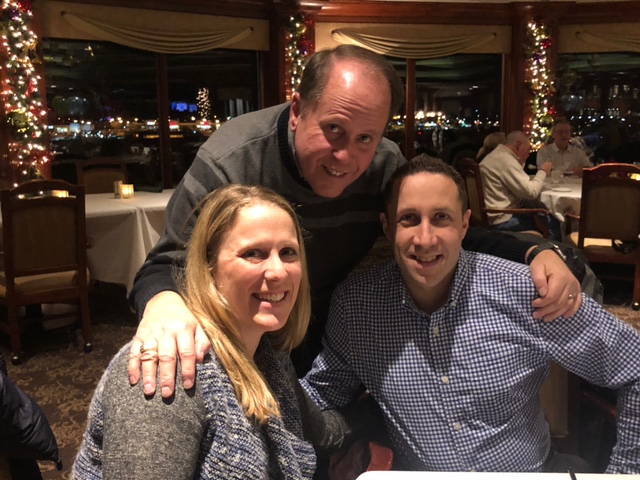 Abby's stepfather, Bob, was adopted as an infant. He has been in Abby's life for almost 30 years. Abby has learned a lot from his experiences. Abby understands the importance of open and honest communication between families. Abby's stepfather was seeking medical history information and uncovered several biological siblings. Abby has shared in her stepfather's experience in meeting his siblings. Abby watched as her stepfather sought out information, some of the information was easily accessible and some was not. In speaking with her stepfather over the years, and recently in regard to the adoption process, Abby realizes the importance of making sure the child is provided with any answers they need. As a child, Abby participated in family events with her stepfather and his extended family where she has witnessed love and acceptance. Having this personal connection to adoption as reinforced the desire to build our family in this way. The main values we learned from his experiences are that openness and transparency with this child will be implemented from day one.
Education is a Priority in Our Lives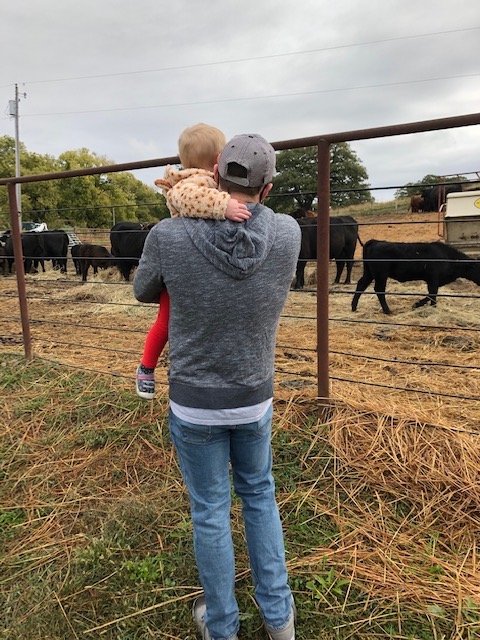 We view education as a avenue to success. Abby has been a middle school teacher for the past 17 years and works daily to empower her students with confidence, knowledge and skills for self-advocacy.
We have a strong commitment to provide quality education to your child. We know that children learn in different ways and through life experiences. We will work hard to provide the child with all of the necessary tools to be successful and make sure they also have the life experiences that provide valuable lessons. We know that school is important and is a key pathway. We also know that books, travel, and real-life experiences encourage high self-esteem and build character and confidence.
We will instill the desire and value of learning by modeling our dedication to education. Learning is a lifelong process and we will demonstrate this way of thinking and living on a daily basis.
Photos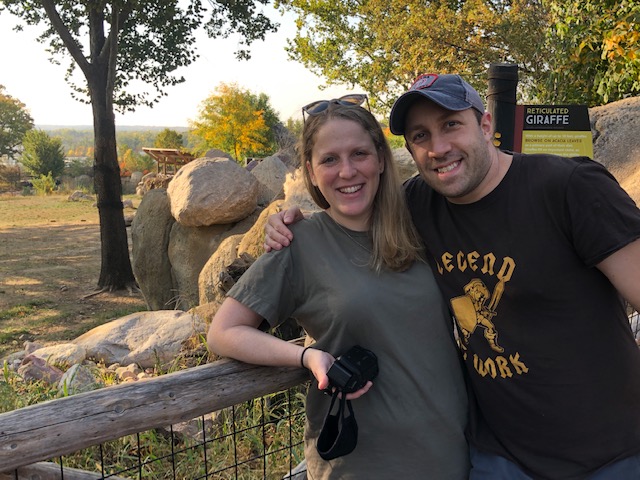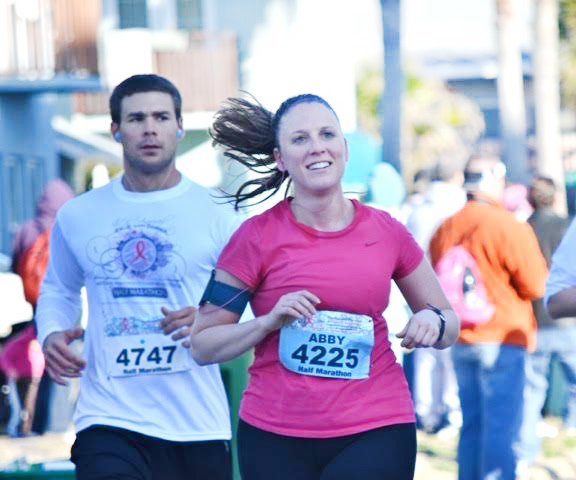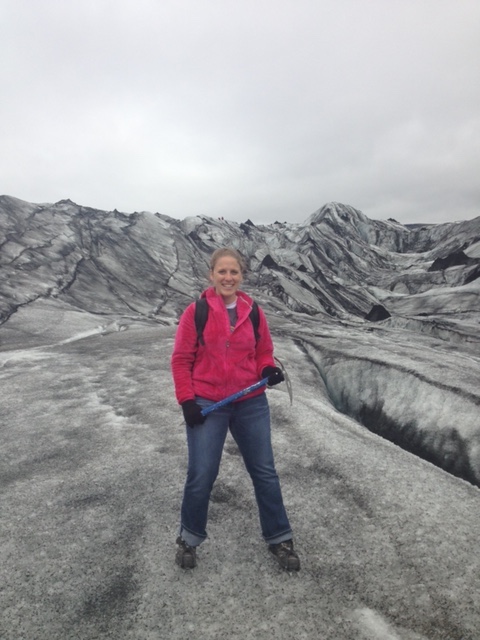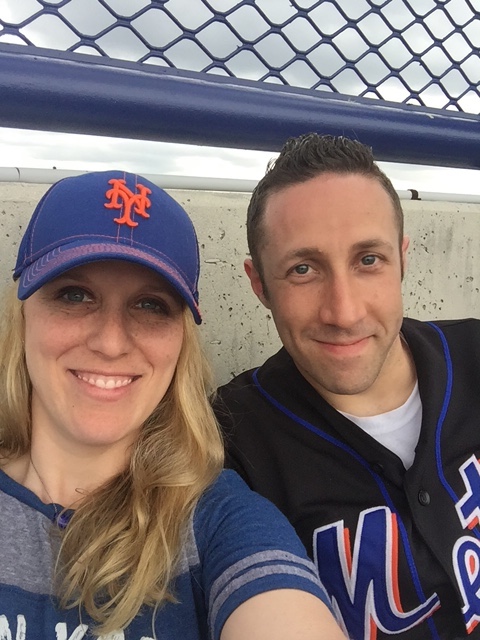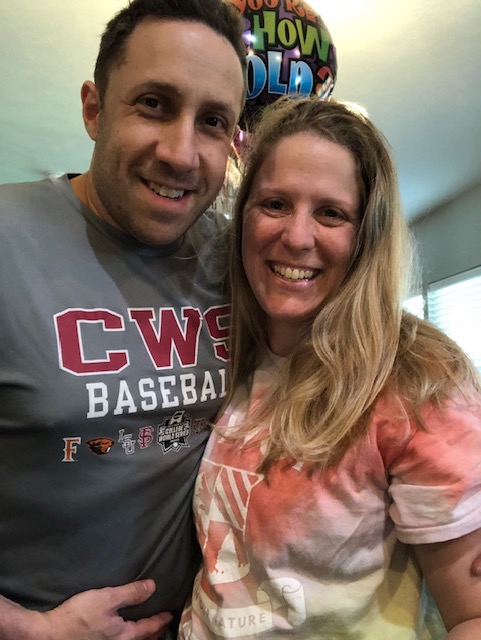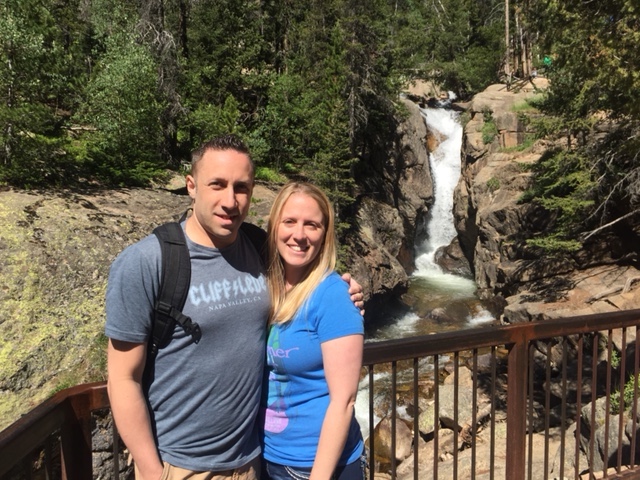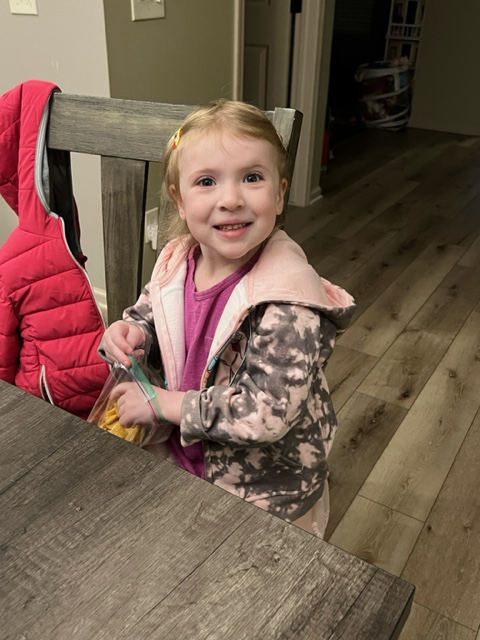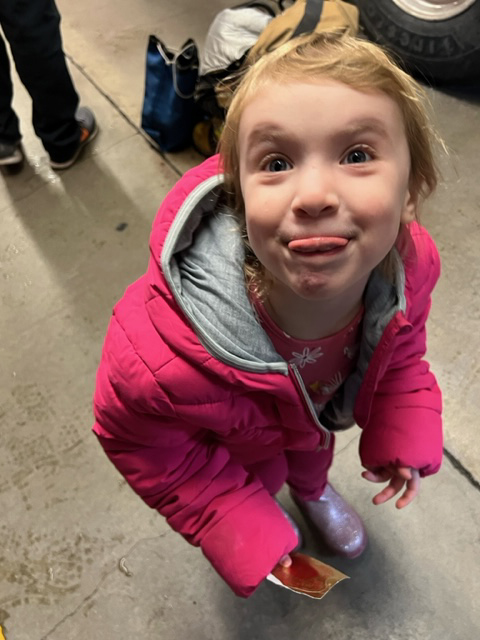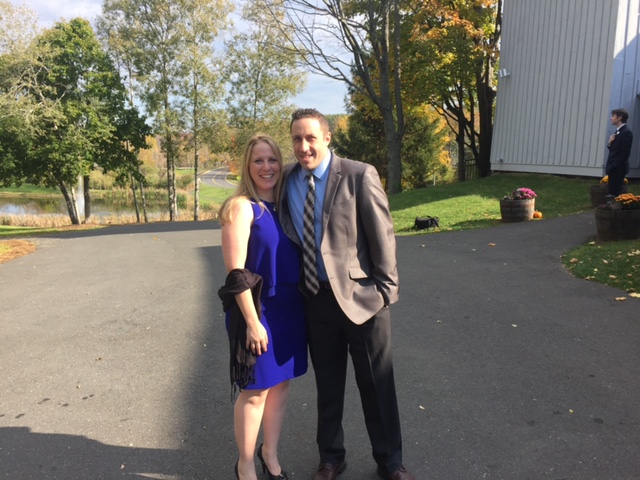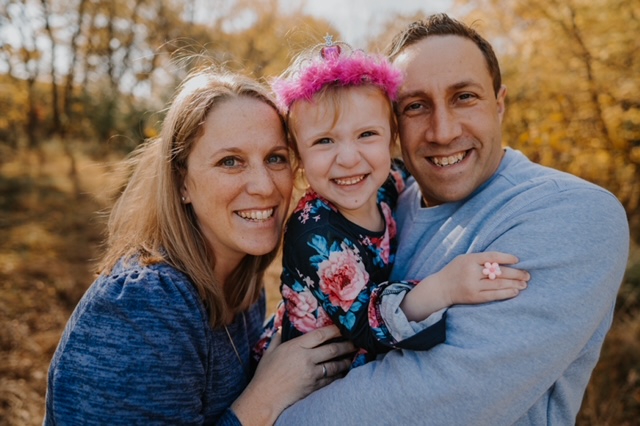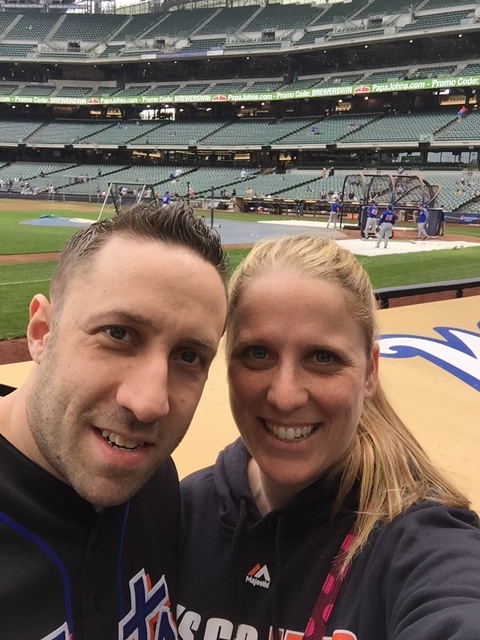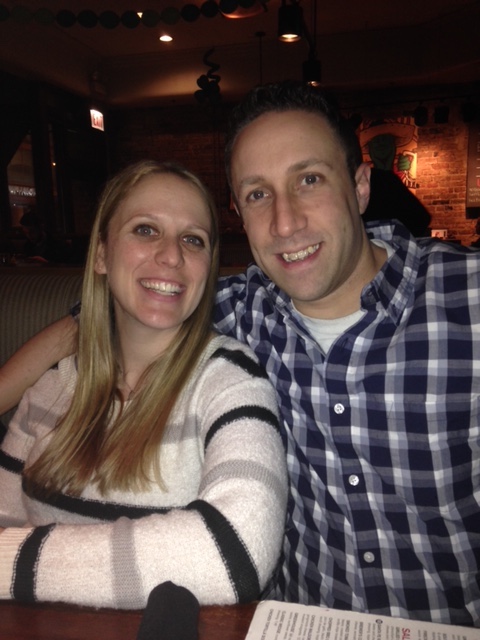 ×
1 / 12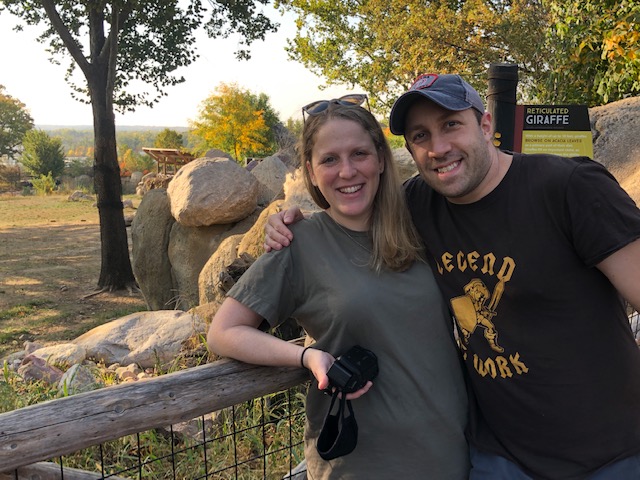 2 / 12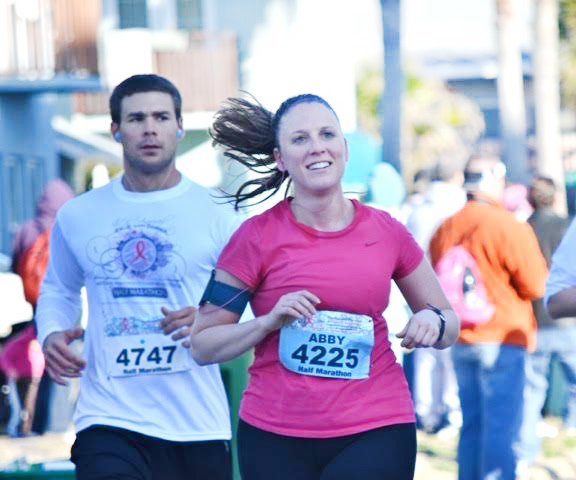 3 / 12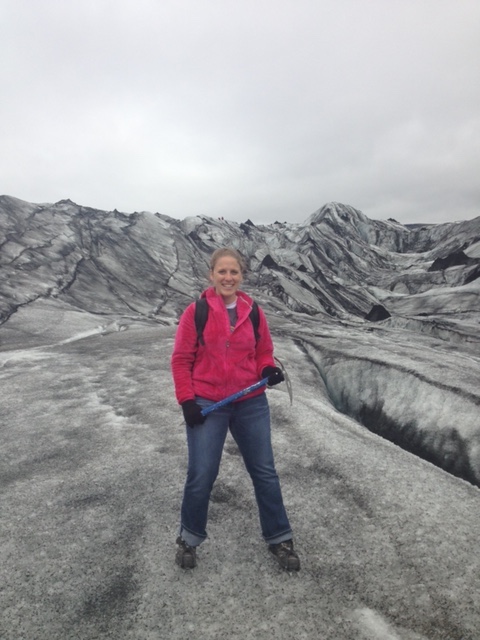 4 / 12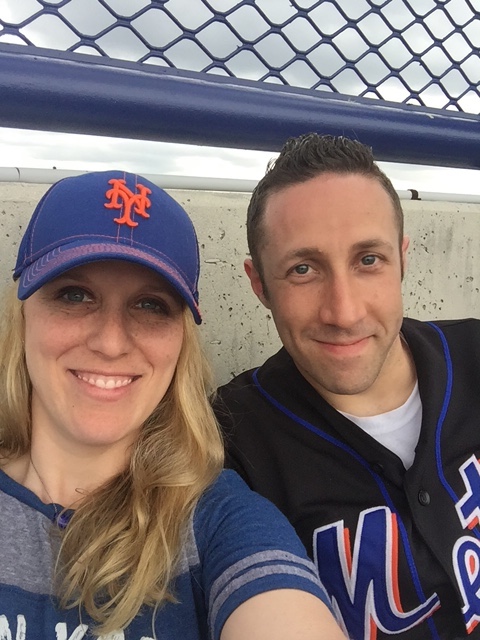 5 / 12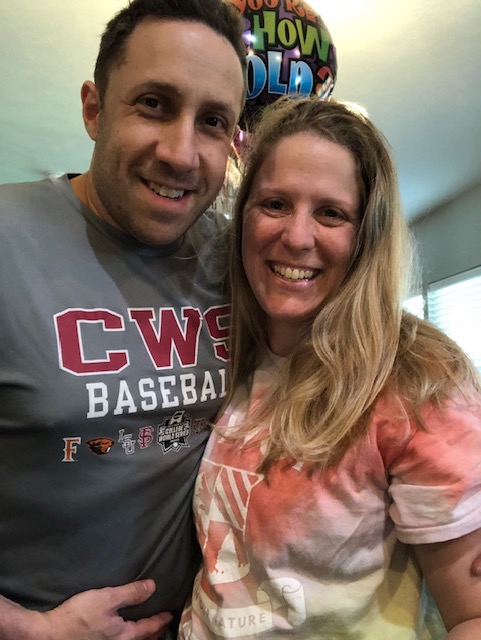 6 / 12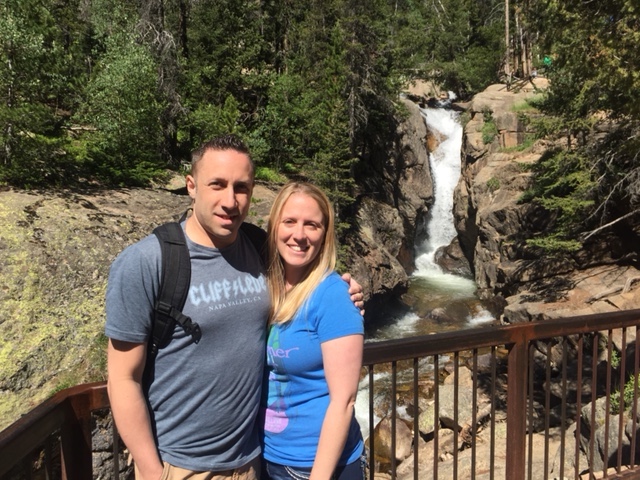 7 / 12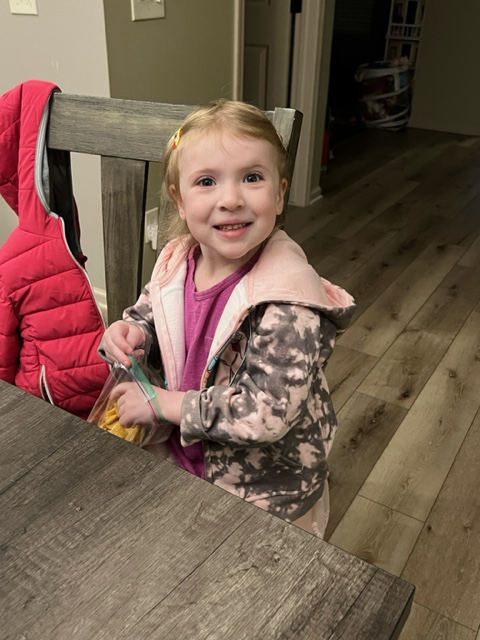 8 / 12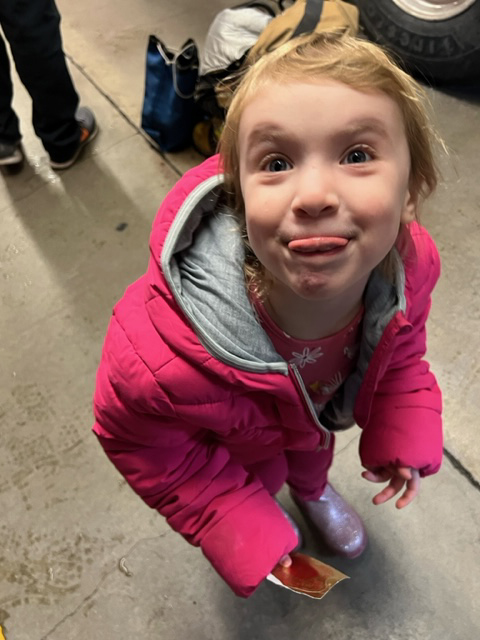 9 / 12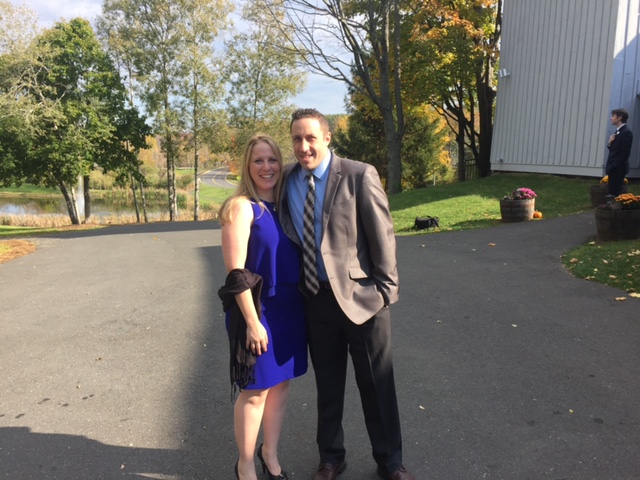 10 / 12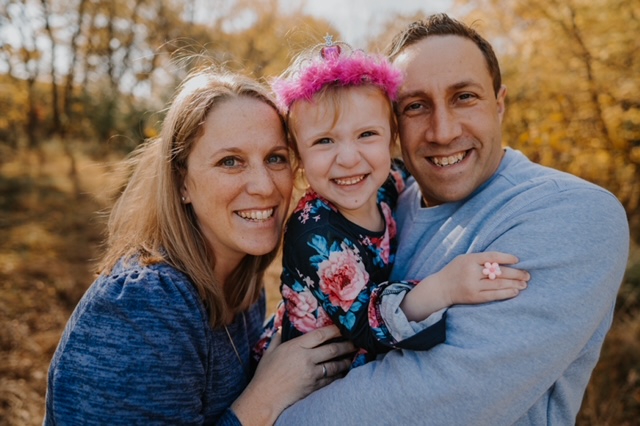 11 / 12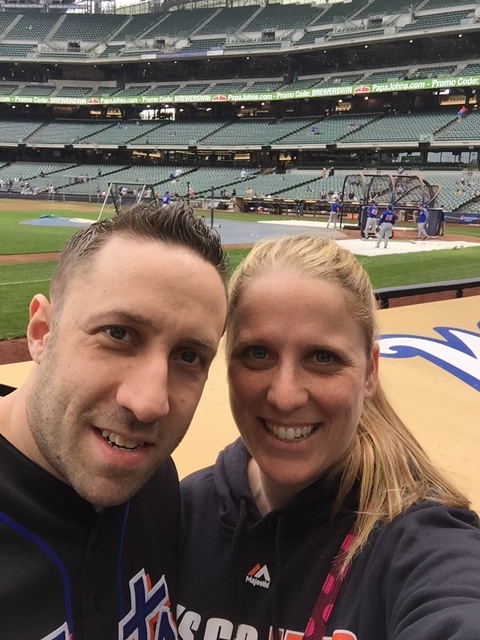 12 / 12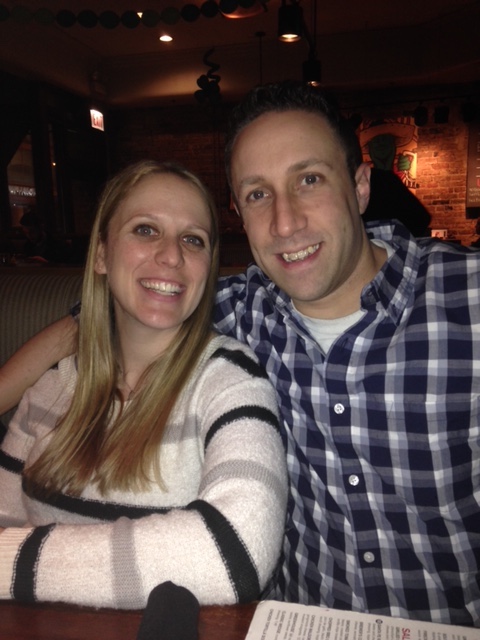 ❮
❯
Our House and Neighborhood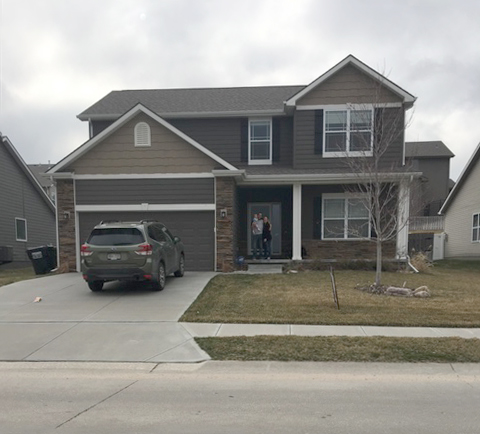 We currently reside in Nebraska, in a beautiful community that continues to grow with lots of land to build. The street we live on is filled with children riding bikes, running around and playing sports with family members. It has been a pleasure to raise our daughter in such a friendly neighborhood for the past year and a half.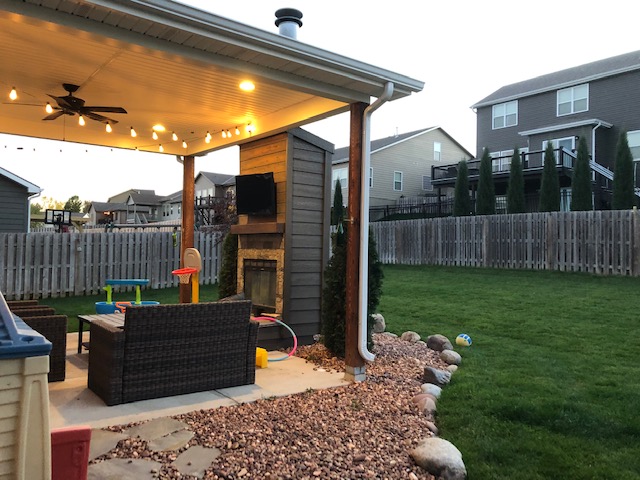 Our house is a two story with an unfinished basement. This includes a main floor with a large living room, kitchen and separate play room. The upstairs has four bedrooms. We spend most of our time in the living room, as it is an open space facing the kitchen and helps us maximize our activities with cooking, playtime, TV and games.
We have a great fenced in backyard where we have created a play space for our daughter and an area to grill and enjoy a nice meal outdoors. Down the street from us is a beautiful lake where we enjoy taking our daughter to walk around and feel the nice breeze when weather permits. There are also several parks in the area that are only a short driving distance away.
Our Extended Families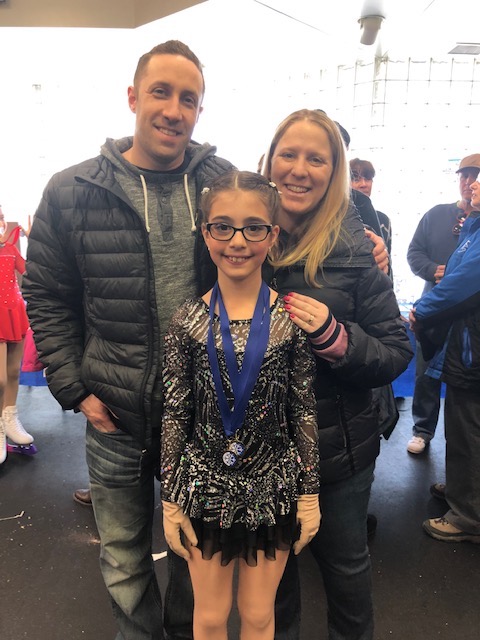 We love to spend time with our friends and family. We are fortunate to live near Abby's mom and step-dad, as well as her brother, his wife and their three children. Josh's parents and brother live in New Jersey and visit often. We have a wonderful support system and have had the opportunity to learn more about adoption, as Abby's step father is adopted and has connected with biological family members.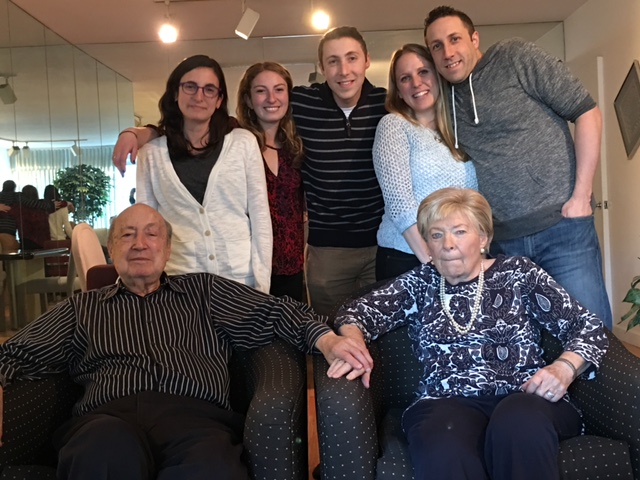 Our family gatherings are filled with laughter and good food. We make sure to spend holidays with family and enjoy attending community events together. Our family is excited to add another child to these events. We have had numerous conversations with immediate and extended family about the adoption process and have received great support.
We have many family traditions that we look forward to continuing and hope you choose us to embrace your child and share these experiences them.
From Us to You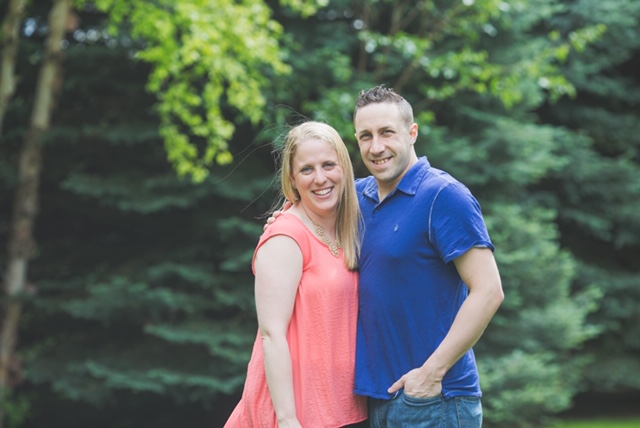 Hello,
Thank you for taking the time to read our profile. We are truly grateful that you are considering us as the adoptive parents.
We have been a couple for eight years and married for almost six years. We have a 4-year-old daughter and look forward to expanding our family. Ever since our marriage in 2017, we have not only grown as individuals, but as a couple. To this day, we are still discovering new qualities and traits that only make our love stronger. We have been through a lot with each other, some good and some bad. The constant in this relationship has been undying support and acknowledgment of each other's feelings. We admire our ability to communicate, even when dealing with a difficult subject and our ability to work through our feelings by leaning on each other. We intend to extend these practices to our children, so they feel part of a unit that will always feel heard, feel acknowledged, feel appreciated and most importantly, feel loved.
Our house is filled with laughter and smiles. Family is so important to us. We make sure that every night we have a technology-free dinner where we talk about our day. We love reading books together and spending time playing outside. We try to plan at least one family activity a weekend, and make sure to take vacation yearly. Seeing cousins, aunts, uncles, and grandparents regularly is also important to us. We have family nearby and make a point to use technology to connect with those who live far away. As a couple, we love trying new restaurants and attending or watching sporting events. Music is generally playing in our house and, to be honest, we act quite silly when playing with our daughter.
It is hard to express in words the desire we have to expand our family. We have so much love to give and are anxiously awaiting the opportunity to welcome another child into our family. We both have siblings and realize the impact and significance of that relationship. We will provide this child with a life full of love, support, and opportunities. We can offer unconditional love, emotional support, a safe and stable home, and a good education.
We are more than happy to send letters and pictures as we create memories. We would love to engage in emails, texts, and phone calls throughout the process so you get to know us and know that the child will be loved and cared for unconditionally. We know that you will want to be reassured that you have selected the right family, and we will do whatever it takes to help. We are open to communication after placement so that you can see pictures and hear updates on the child.
We understand this is a hard decision for you and want to ease your mind that if you select us, this child will know love, support, and compassion. We hope this letter provides a glimpse into our lives and provides you comfort in selecting us.
Thank you,
Josh & Abby
Favorites
Actor
Jeff Bridges
Tom Hanks
Actress
Emma Stone
Julia Roberts
Author
Stephen King
Jennifer Wiener
Book
The Shining
To Kill a Mockinbird
Cartoon
Teenage Mutant Ninja Turtles
Minnie Mouse
Childhood Memory
Going to the Hamptons every summer with my parents, grandparents, cousins, aunt, uncle and my brother
I loved taking roads trips with my family to go visit other family members such as my grandparents in Florida.
Childhood Toy
Nintendo
Brown Teddy Bear with a white diaper that I had a pacifier
Children's Book
Goosebumps
Where's Spot
City
New York
Estes Park, Col
Classic Movie
Jurassic Park
Peggy Sue Got Married
Day of Week
Saturday
Thursday
Dessert
Tates Cookies
S'mores
Disney Movie
Aladdin
The Rookie
Dream Car
Jeep Rubicon
Acura MDX
Dream Job
MLB Agent
Curriculum and Instruction Facilitator
Dream Vacation
Italy
Italy
Family Activity
Going to the zoo
Pumpkin patches /apple picking/parks
Form of Exercise
Treadmill
Running
Hobby
Cooking
Exercising /reading with my daughter
Holiday
Thanksgiving
Thanksgiving
Holiday Tradition
Carving the Thanksgiving turkey
Family Meals
Ice Cream
Brownie
Cookies and Cream
Junk Food
Cookies
Swedish Fish and Peanut MMs
Leisure Activity
Video games
Watching movies
Magazine
Sports Illustrated
Memory with a Child
Our first swim class together
I love taking my daughter to the zoo. She gets so excited to see the animals, every time.
Memory with Spouse
Laying in a hammock on vacation in the middle of the mountains
I will never forget the night we got engaged. My husband was so excited about the plans he made for dinner and dessert.
Movie
Dumb and Dumber
Grease
Movie Munchie
Popcorn
Popcorn
Movie Quote
"So you're telling me there's a chance"
"Are there dinosaurs on the dinosaur tour?"
Musical Group
Black Sabbath
Bon Jovi
Nursery Rhyme
I've been working on the railroad
Olympic Event
Hockey
Gymnastics
Poet
Edgar Allen Poe
Shakespeare
Quality about my Spouse
Sense of Humor
his sense of humor
Quote
"Brevity is the soul of wit"
Restaurant
Alina
Twist in Las Vegas
Sandwich
Corn beef and Pastrami on Rye with mustard
Bagel and cream cheese
Shopping Store
Gamestop
Nordstrom
Song
Free Bird
"Always" Bon Jovi
Sport to Play
Baseball
Kickball
Sport to Watch
Baseball
Football
Sports Star
Jacob deGrom
Michael Jordan
Sports Team
NY Mets
Chicago Blackhawks
Subject in School
Math
Reading
Superhero
Superman
Superman
Thing to Cook
Seafood
Cookies
Time of Day
Late afternoon
Afternoon
Tradition
Friday night family dinner
Family meals at holidays
TV Show
Lost
Grey's Anatomy
TV Show Character
George Costanza
Type of Music
Classic Rock
Classic Rock
Vacation Spot
The Hamptons
Anywhere with my family
Video Game
The Legend of Zelda
Get in Touch
Provide more information, so American Adoptions can connect you with this family.
---