1-800-ADOPTION
Thank you for viewing our profile
If you would like to learn more about us, please call 1-800-ADOPTION (2367846), fill out the form at the bottom of our on-line profile page, or email us at bp_information@americanadoptions.com.
To revisit our on-line profile page and view our profile video at American Adoptions, simply use your mobile phone to scan the QR code on the right. We are looking forward to hearing from you!
Peter & Sara
Thank you for giving us the chance to introduce ourselves. We're very excited to continue growing our family through adoption. We love being parents, and want more than anything the chance to welcome a new child into our family. If you should choose us as parents for your child, we would provide tons of love and a warm, nurturing environment.
About Us
Job
Regional Chef
Stay-at-Home Mom
Education
Culinary Arts Degree
Bachelor's Degree in Kinesiology
Relationship
Legally Married
Adoption in Our Lives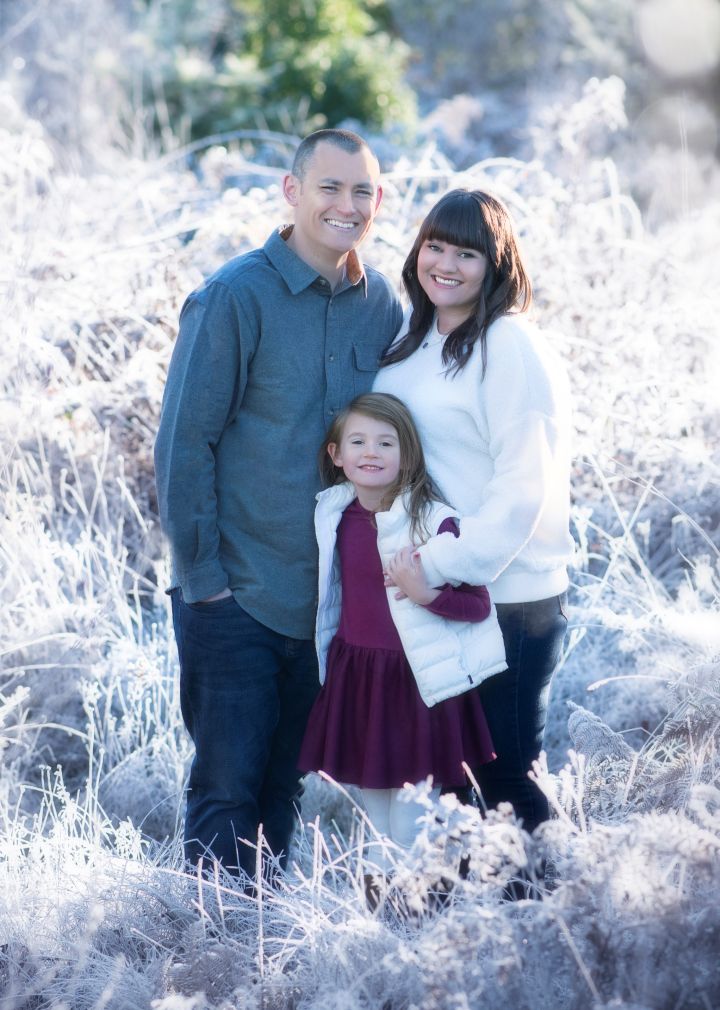 From Sara: There is no question that adoption has had an immeasurable impact on my life. I know how lucky I am to have ended up with the family that I did and I'm grateful for it every day. I was placed for adoption at birth and lived with a foster family until I was three months old. At that time, I met my adoptive parents and older brother and there was no turning back from there. They welcomed me into their family as if I were always meant to be there.
Even as a kid I knew that my adoptive parents were special and that I was fortunate to have them. And because my adoptive parents were so open with me about my adoption, I understood that my birth mom knew that she was not in a place where she could offer me the kind of life she hoped I would have. She made the choice to carry me through the full pregnancy and she took the time to choose a family that could offer me the opportunities that she wasn't able to. As a mom now myself, I realize how impossible those decisions must have felt at the time. I know that she made those decisions with me at heart and I'm so thankful that she did. I hope now that my husband and I can be that kind of safe option for a birth mother going through a similar experience.
Our Leisure Time
We all love spending time outside and our favorite family activity is camping. We have a cozy travel trailer that we call home when we're away on these trips. Our days are spent walking on trails through the woods, running around with our dog on the beach or playing in the water at the lake. Evenings usually include snuggling up by the campfire or playing board games before bedtime. Our favorite trips include a week-long lake trip in July with a large group of family and friends and going clamming at the beach every year for Father's Day weekend. Sara grew up camping with her parents, and they continue to come on many trips with us each summer.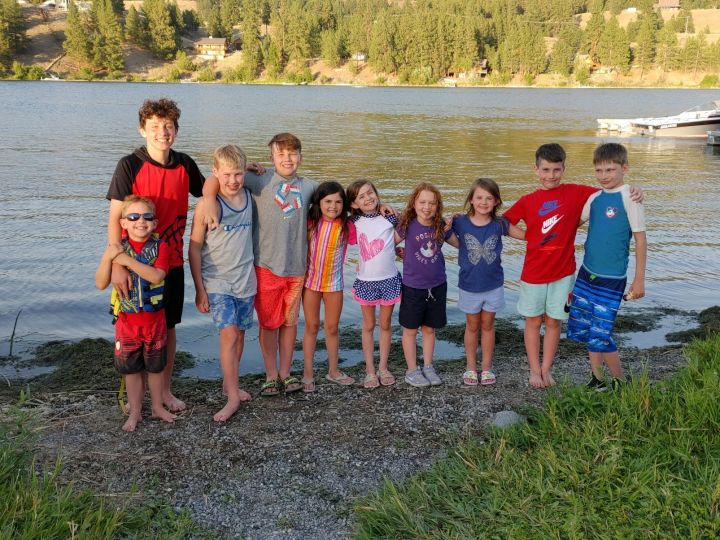 Our daughter is very active and loves to ride her bike or play at one of the many neighborhood parks with other kids. She also loves to dance, so she attends weekly classes for ballet, tap and hip hop.
Sara's favorite hobby is getting lost in a good book, although the opportunity for that has become much less frequent since having our daughter! Both Peter and Sara love baseball and really enjoy attending both the major and minor league games in our area (our daughter loves going to the games too, but we're pretty sure her love is mostly for the kettle corn and gameday hotdogs).
Peter loves to be on the water and enjoys spending his free time fishing or wake surfing in the summer. He loves RC cars and can spend hours with Mason driving them around the neighborhood.
Our Life Priorities
Our time together as a family is the number one priority in our lives. We each grew up in families where no matter how busy the day, we came together at the dinner table each night. We got caught up on what was going on in each other's lives and re-connected with one another. While we never thought about it much at the time, we can see now how precious that time together was. It's a tradition that we've tried hard to continue with our own family.
There are a million things that can pull us away from each other throughout the day. Work, school, friends, errands, chores, and the list goes on and on. We choose to put our family first and set aside quality time to spend with each other each day.
We also prioritize our health. We try to stick to a mostly nutritious and healthy diet with minimally processed foods because we've found that this is what helps us to feel our best. With a holistic nutritionist for a mom and a professionally trained chef for a dad, our daughter has no idea just how good she has it! We really enjoy cooking for each other and are always encouraging our daughter to help out in the kitchen. We believe that teaching her how to prepare healthy, delicious foods will help her continue to care for herself when she's grown up and living on her own. We also stay active by biking, hiking and working out together.
Photos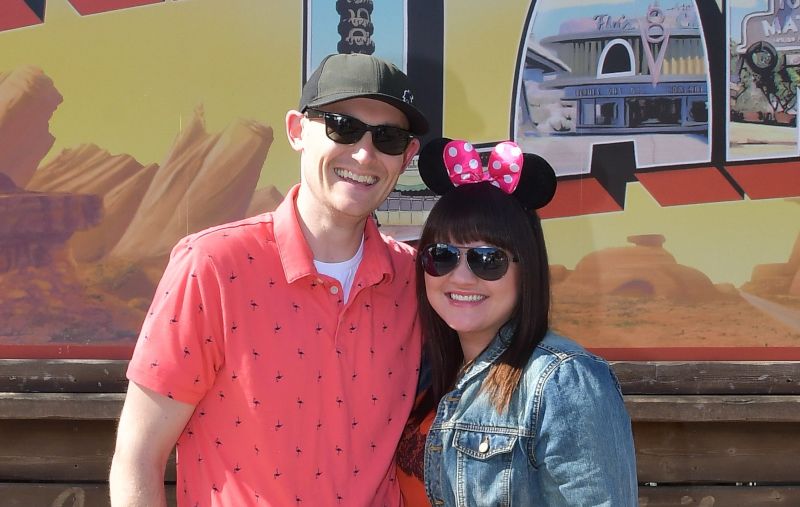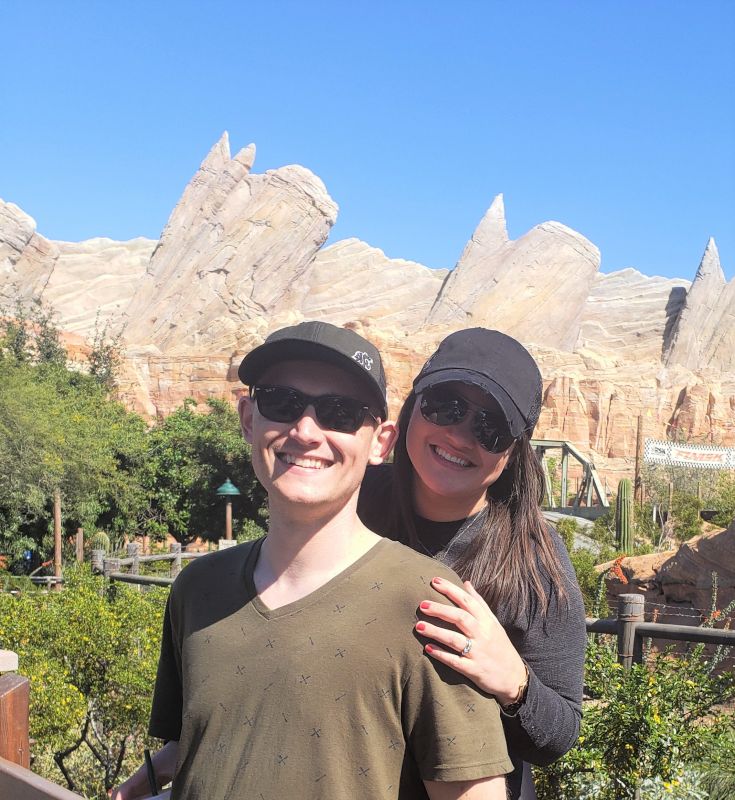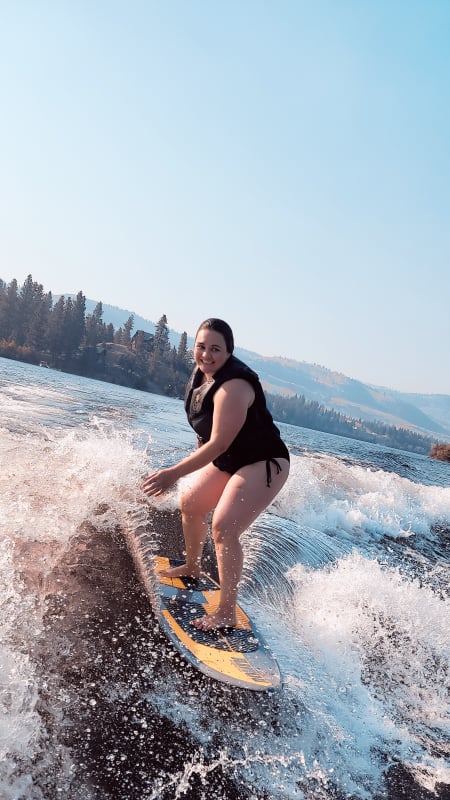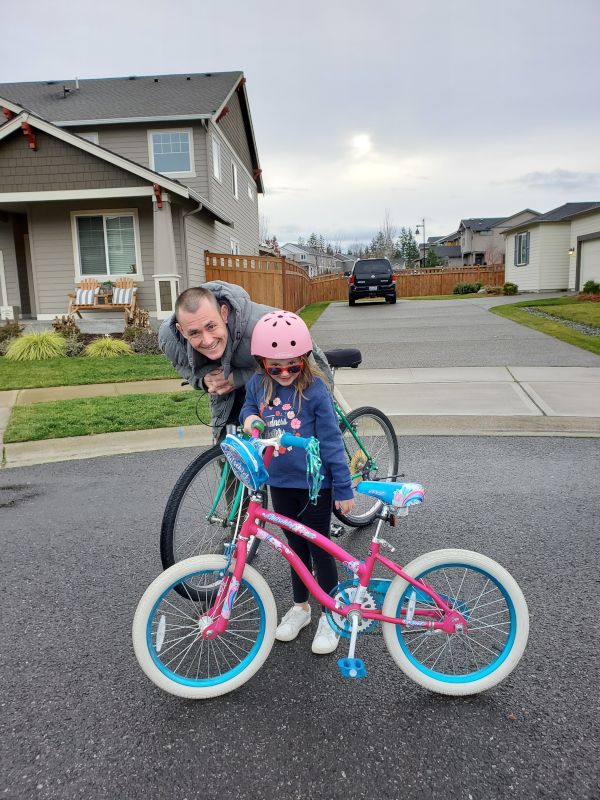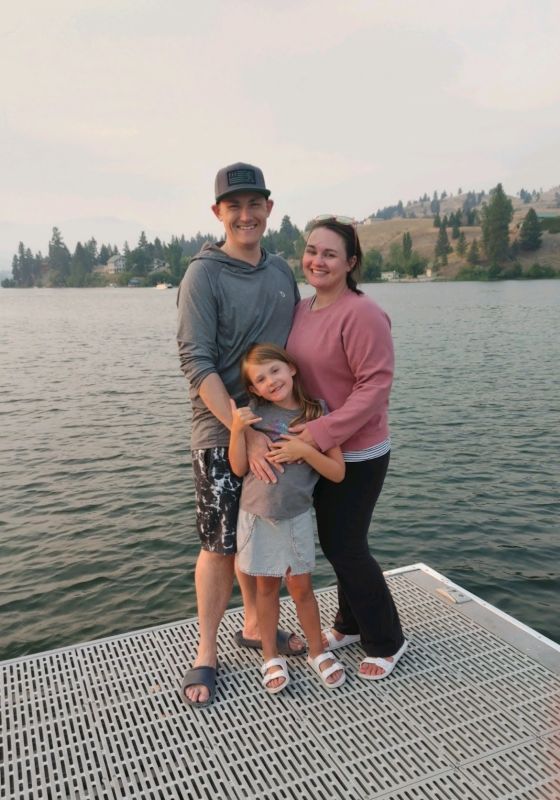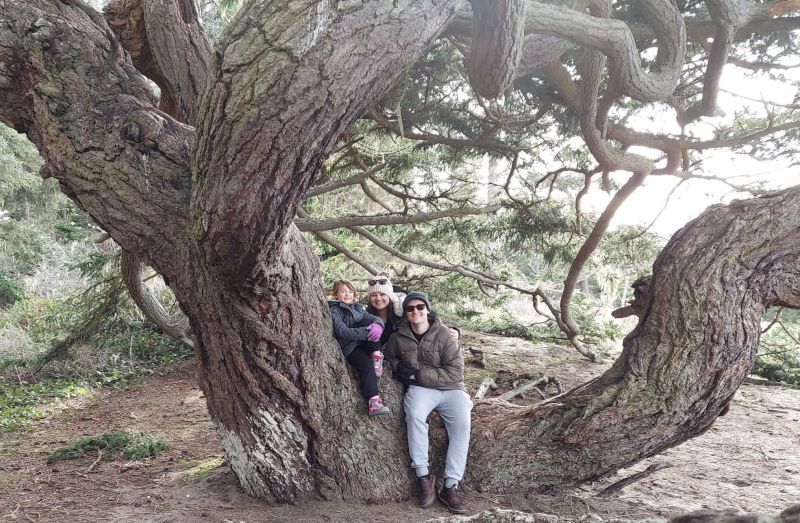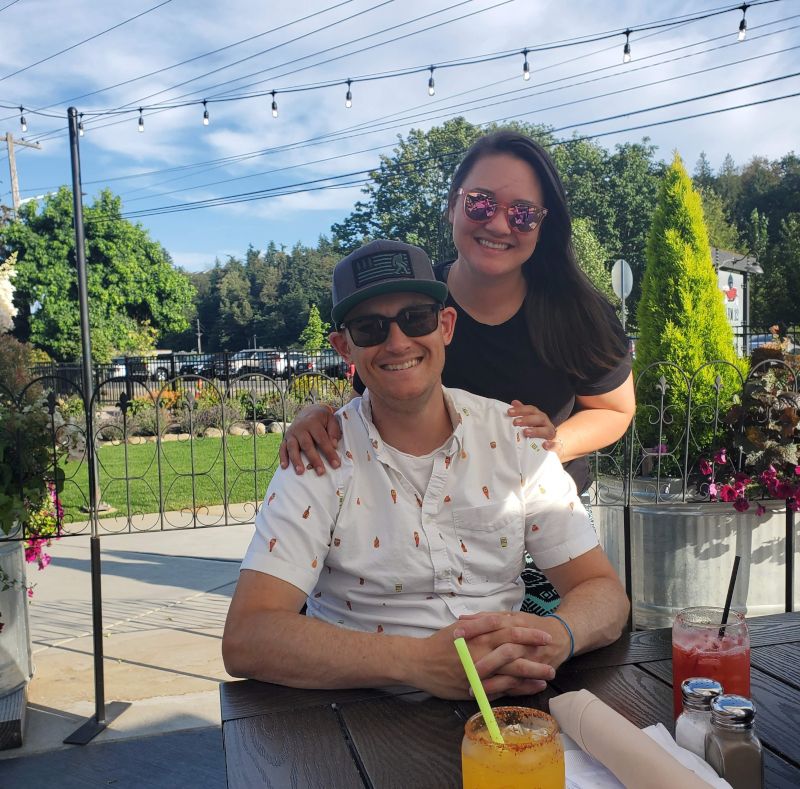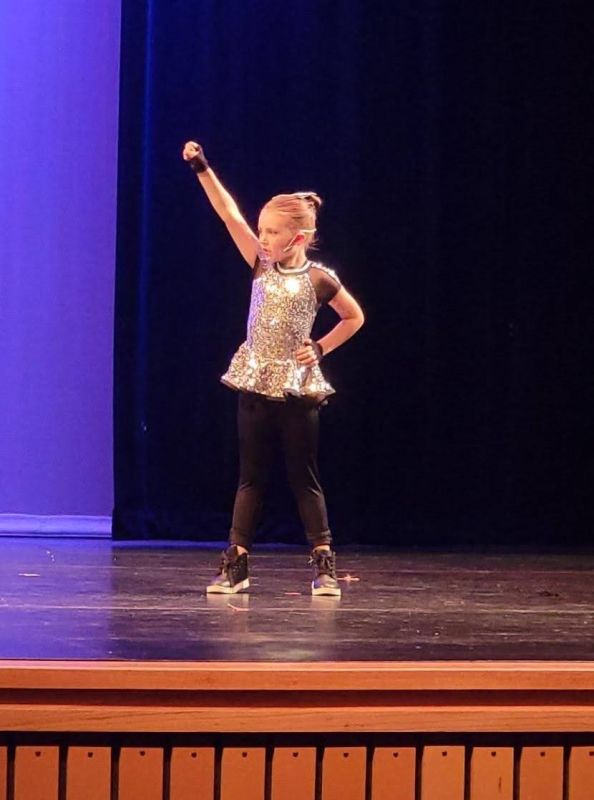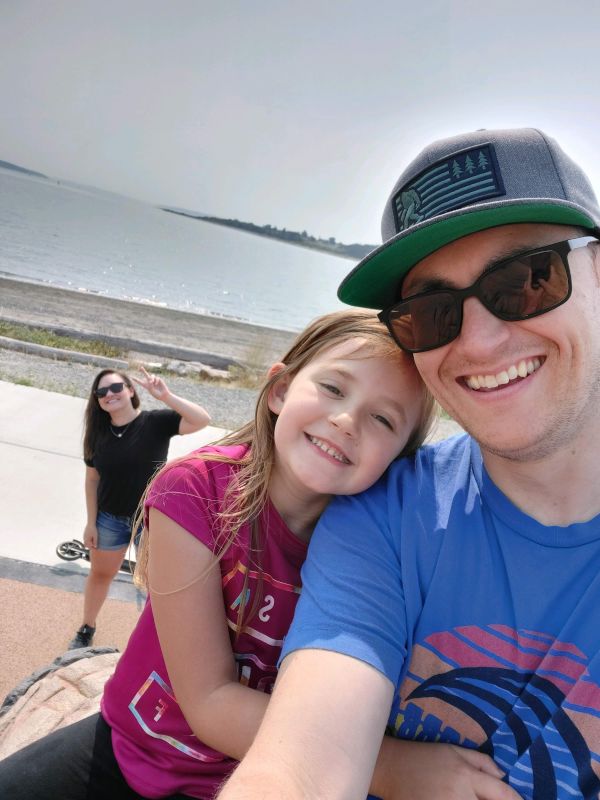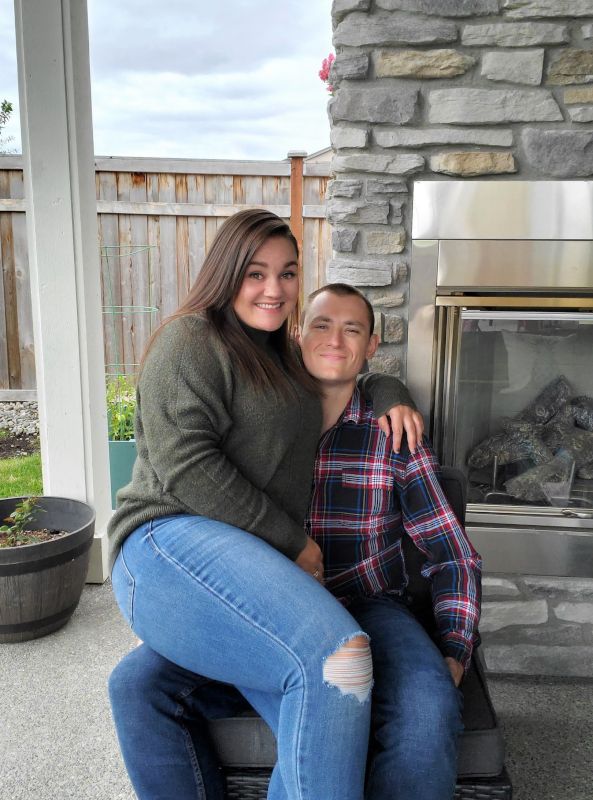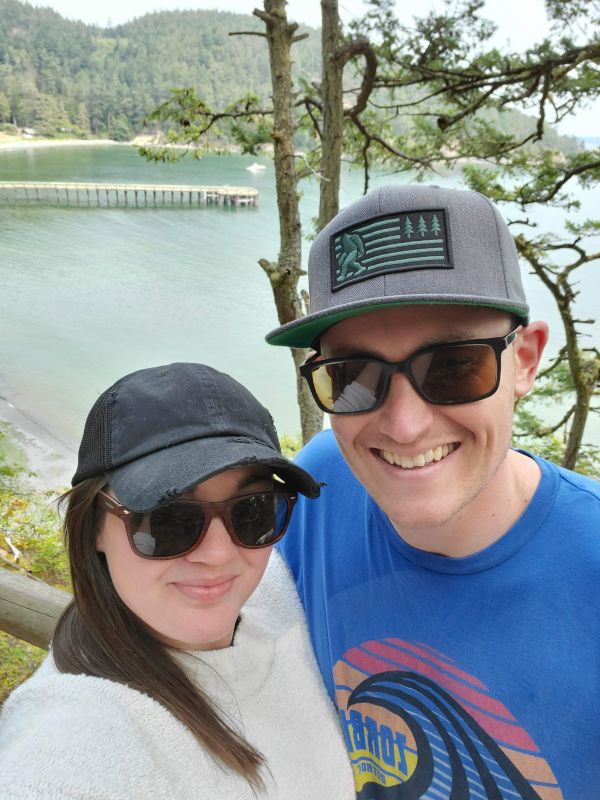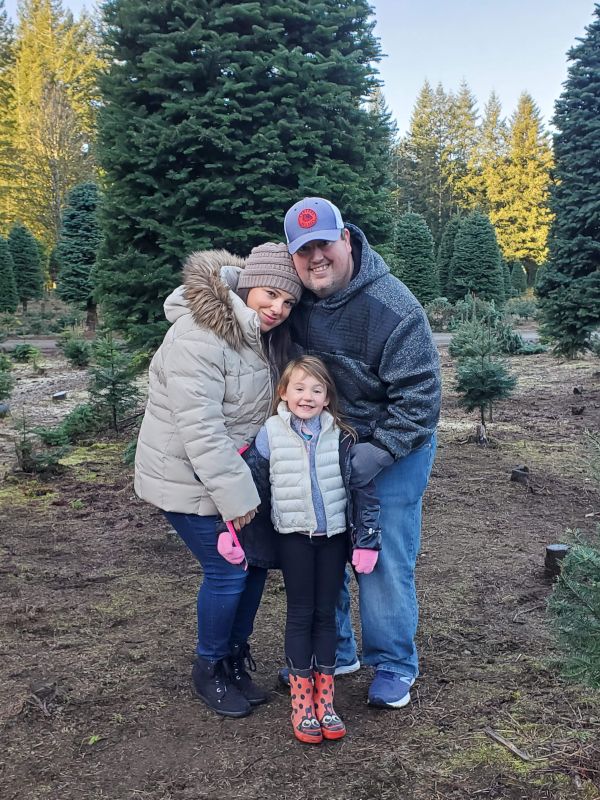 ×
1 / 12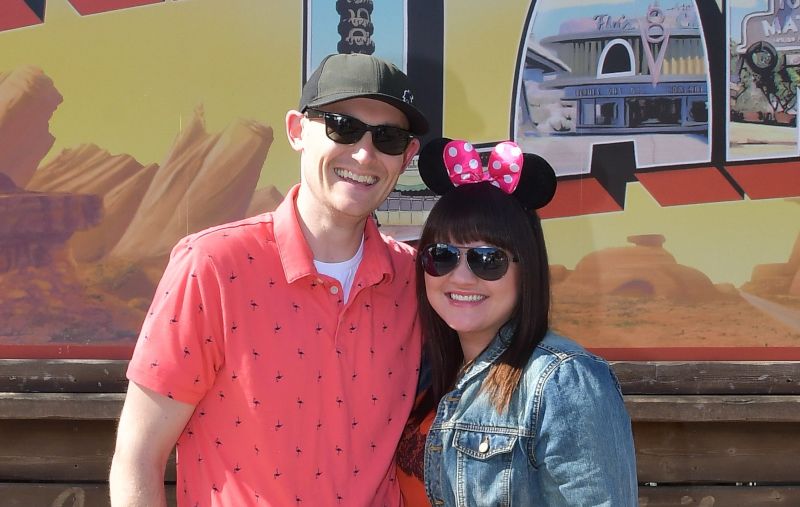 2 / 12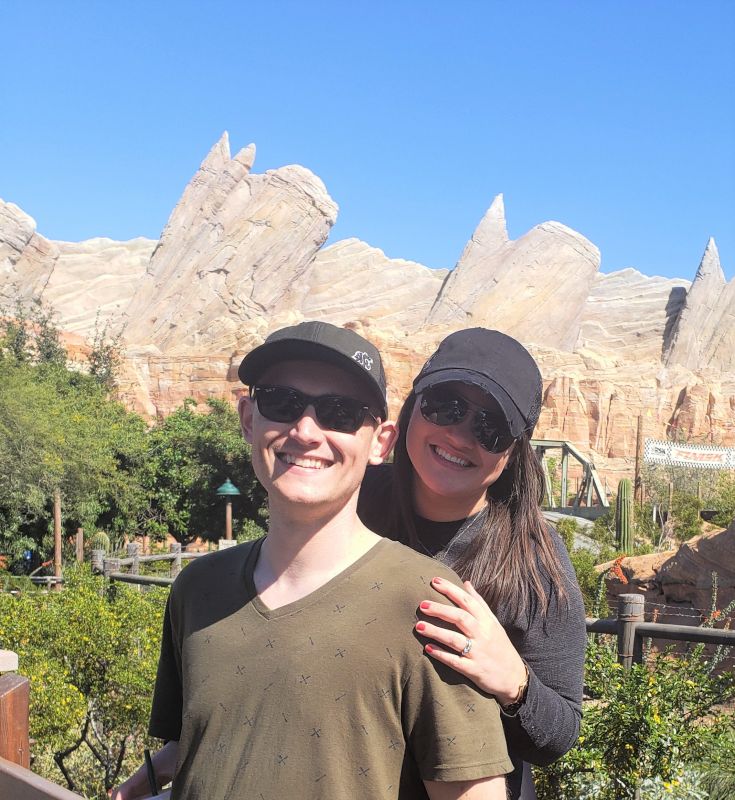 3 / 12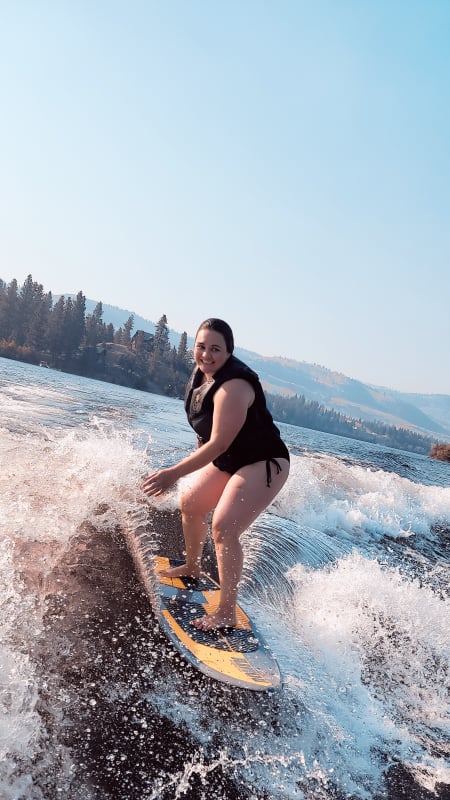 4 / 12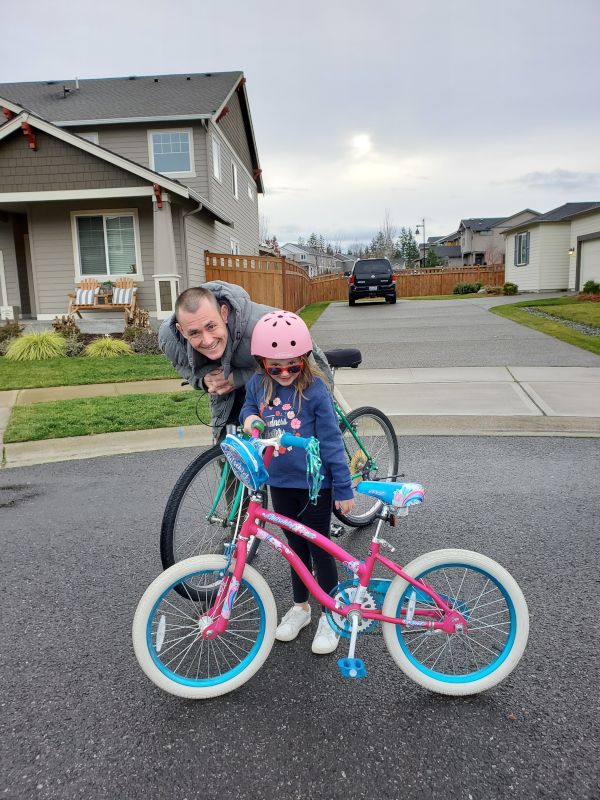 5 / 12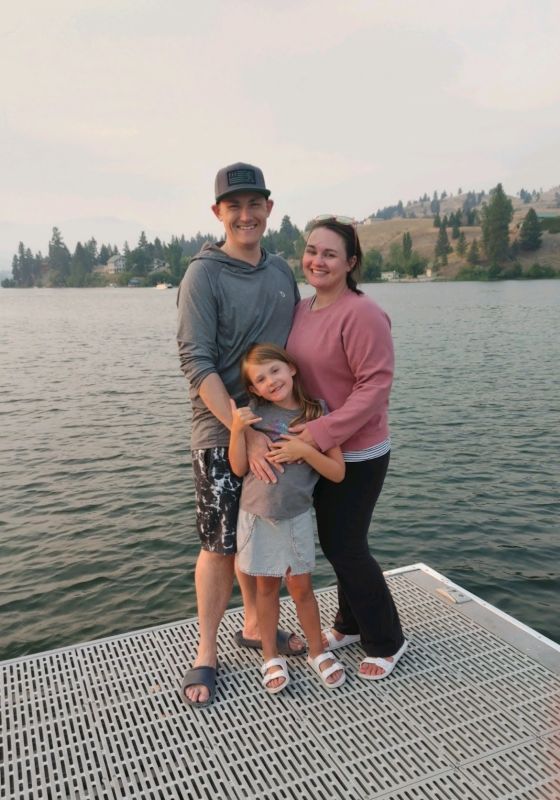 6 / 12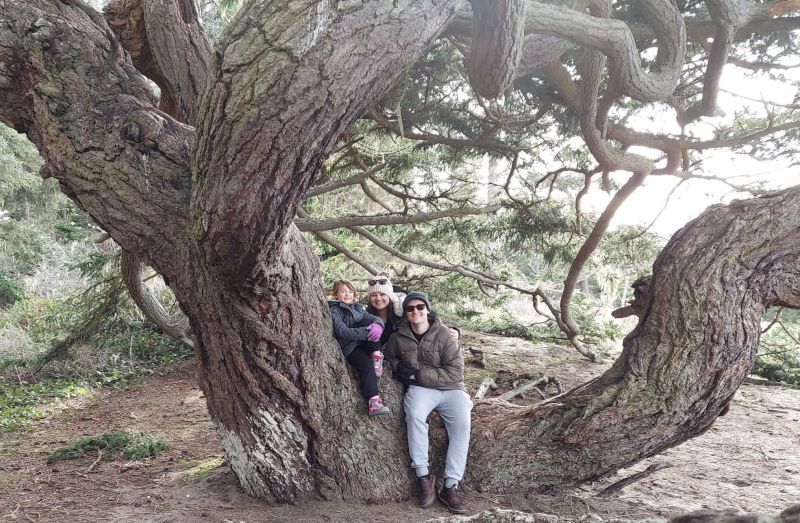 7 / 12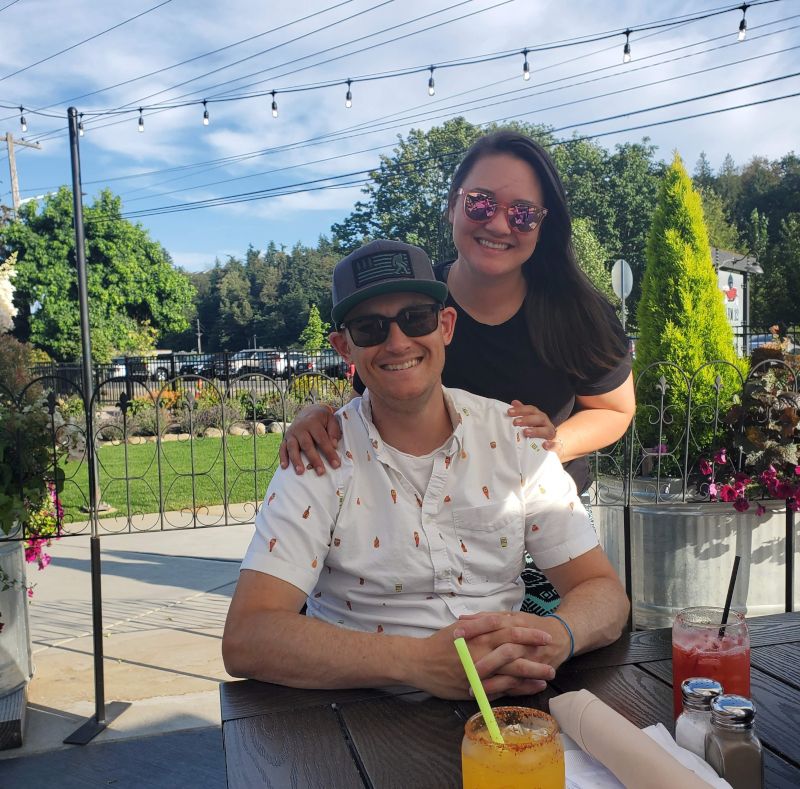 8 / 12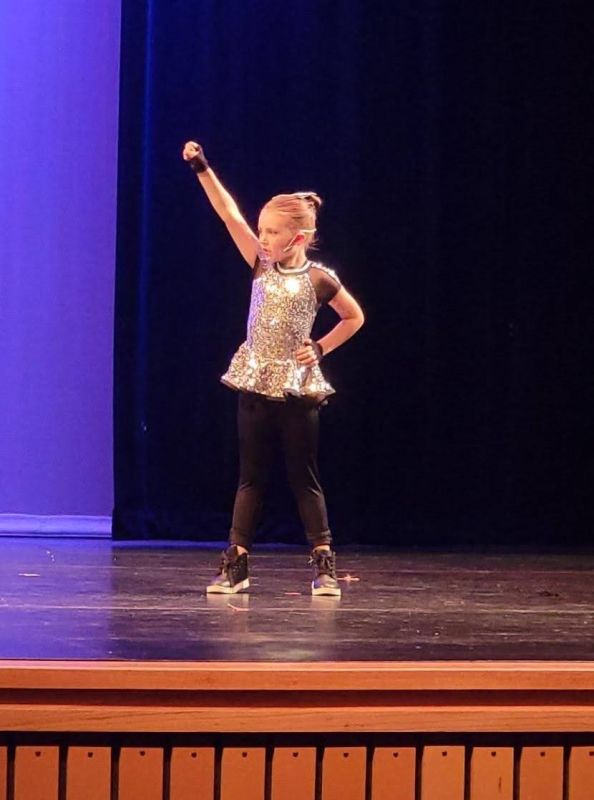 9 / 12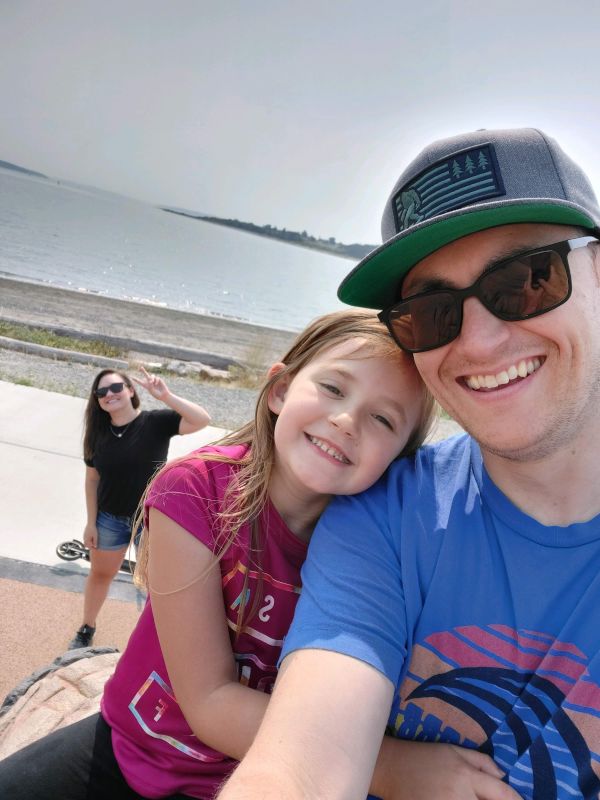 10 / 12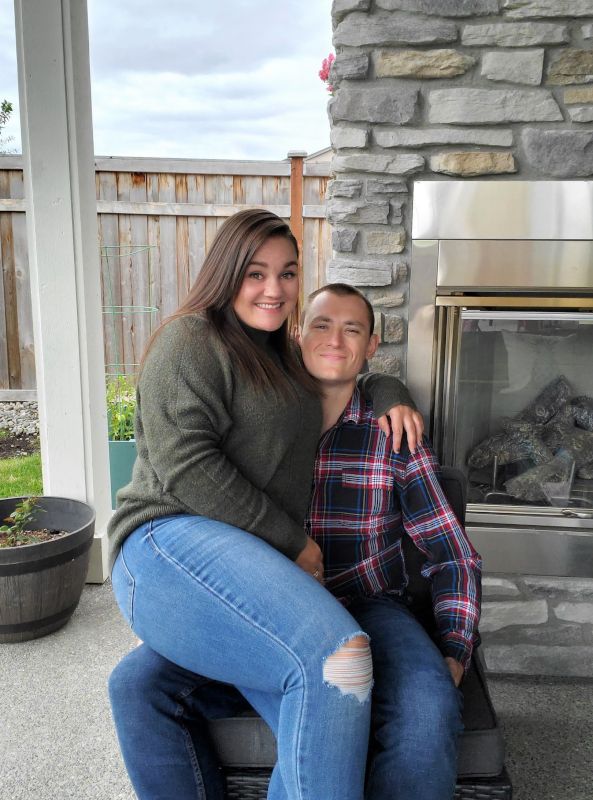 11 / 12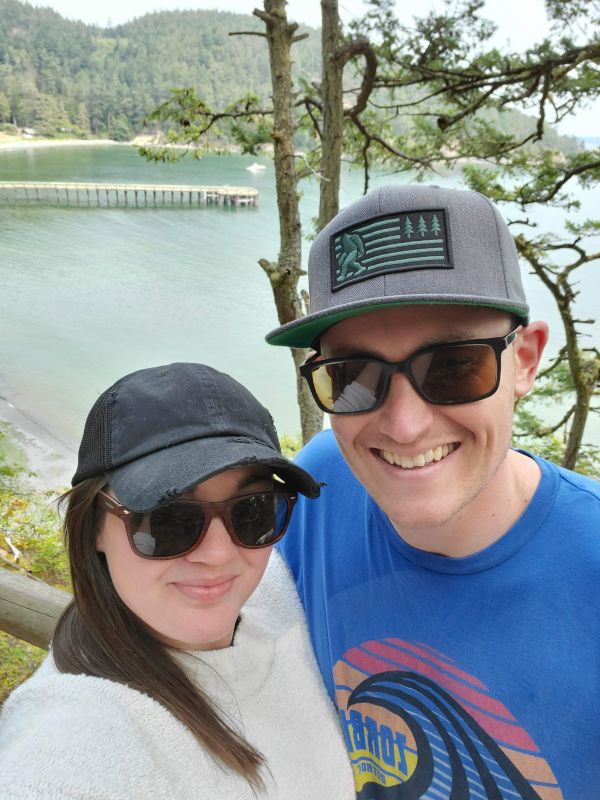 12 / 12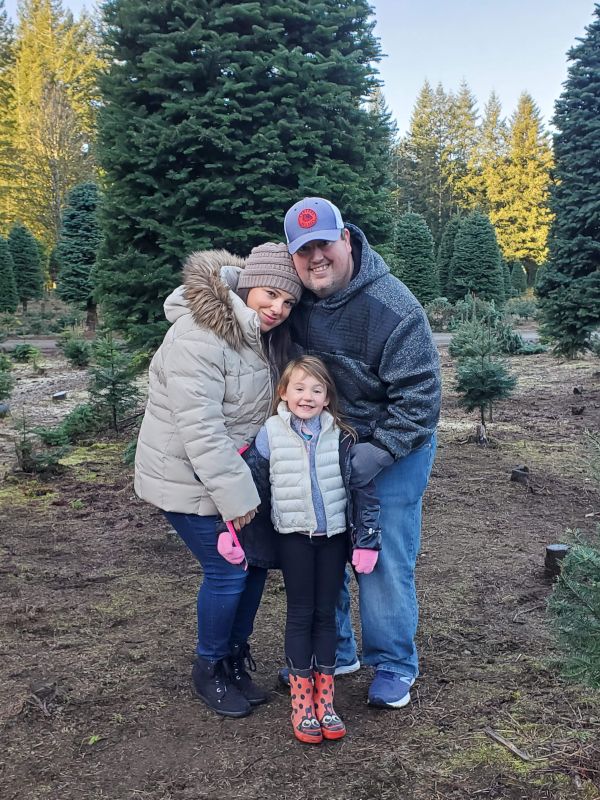 ❮
❯
Our House and Neighborhood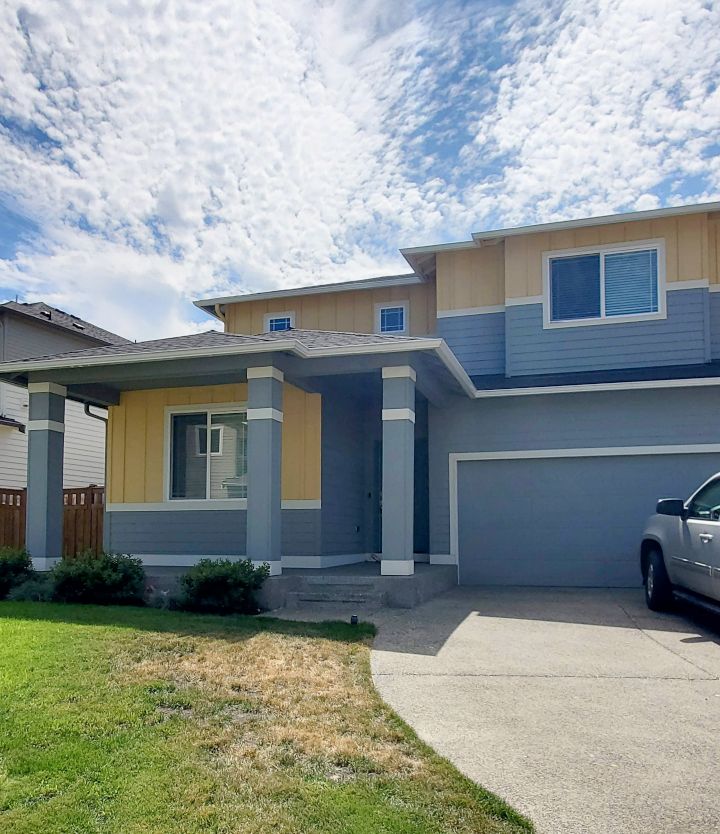 When we were looking for our forever home, we knew we wanted it to be in a excellent school district and be a part of community where our children could grow and play with other kids their age. We instantly fell in love with our neighborhood from the moment we set eyes on it. We live in a growing development with stunning mountain views, beautiful walking trails, brand new schools within walking distance and our favorite feature; parks and playgrounds galore!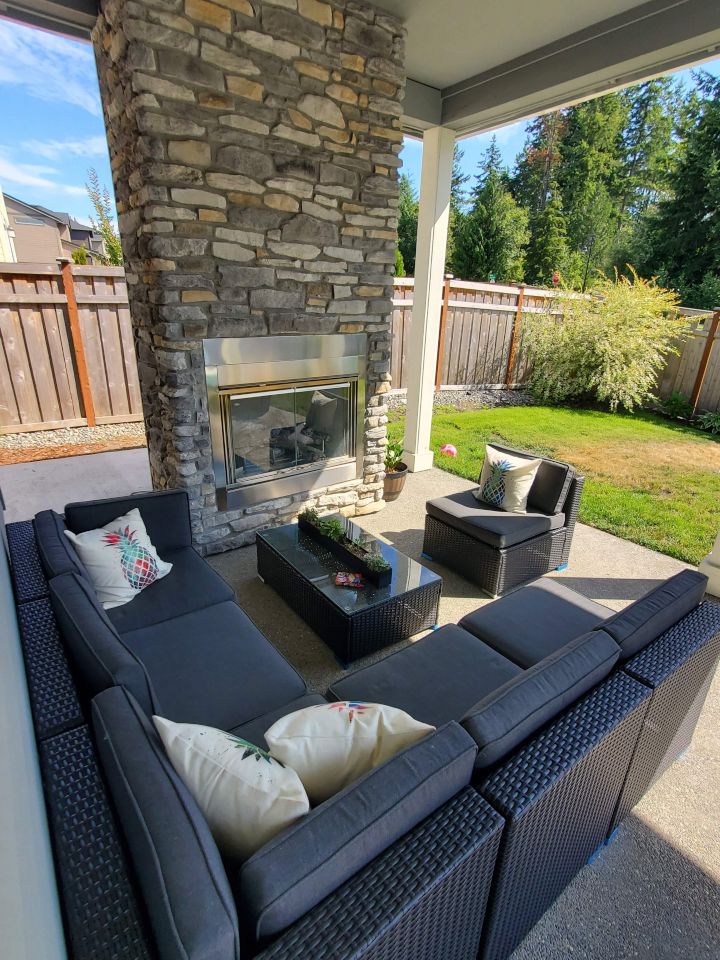 We have a spacious, but comfortable home that we continue to fill with precious memories. The large kitchen is the heart of the home and draws us together throughout the day. There are plenty of bedrooms, a home office, a large bonus room that has been claimed for an abundance of toys and a home gym.
Our cul-de-sac is filled with young families and no shortage of kids outside riding bikes or filling the sidewalks with chalk art. We have a close-knit group of neighbors where summer BBQs, group workouts, girls nights and boys fishing trips are regular events and we truly enjoy each other's company. We also have a big neighborhood festival each fall with food trucks, face painting, balloon animals and carnival rides! We couldn't have dreamed of a better neighborhood to raise a family in and we can't wait to share it all with another child.
Our Extended Families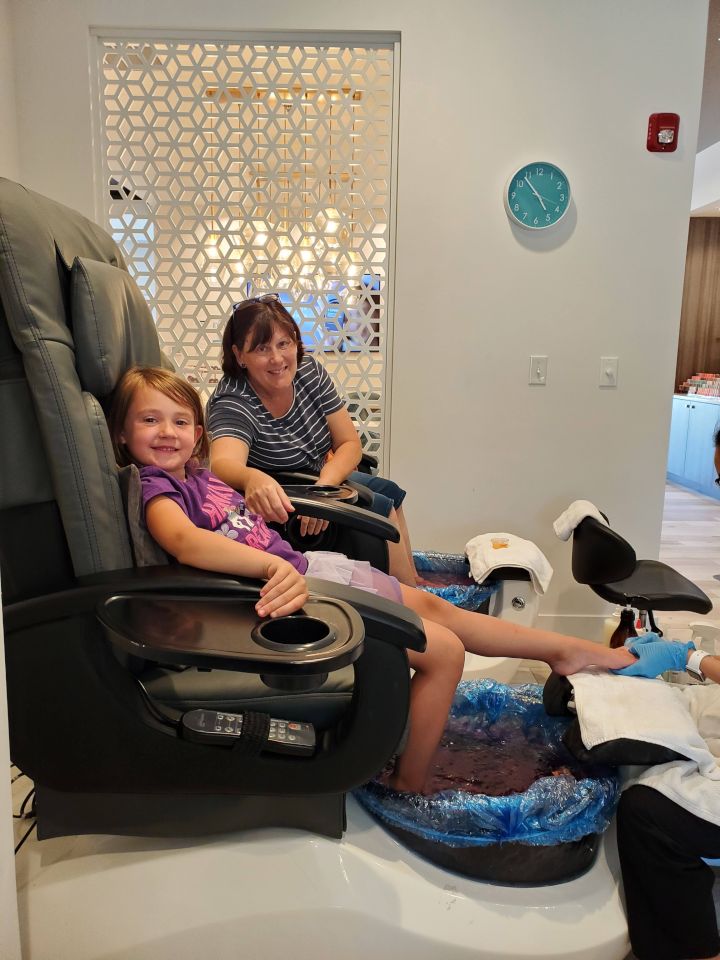 Our families are everything to us and we truly value our time spent with one another. Both of our parents are incredibly supportive and invested in our lives and have developed very special relationships with our daughter, Mason. They each enjoy spending time with her one-on-one and always go above and beyond to let her know how loved she is. Sara's parents take Mason on special camping trips and just before the onset of Covid, we got to spend a magical week at Disneyland with Peter's parents. Both of our parents are always present for all of Mason's dance recitals and show up in a big way to celebrate birthdays and other important milestones in our lives.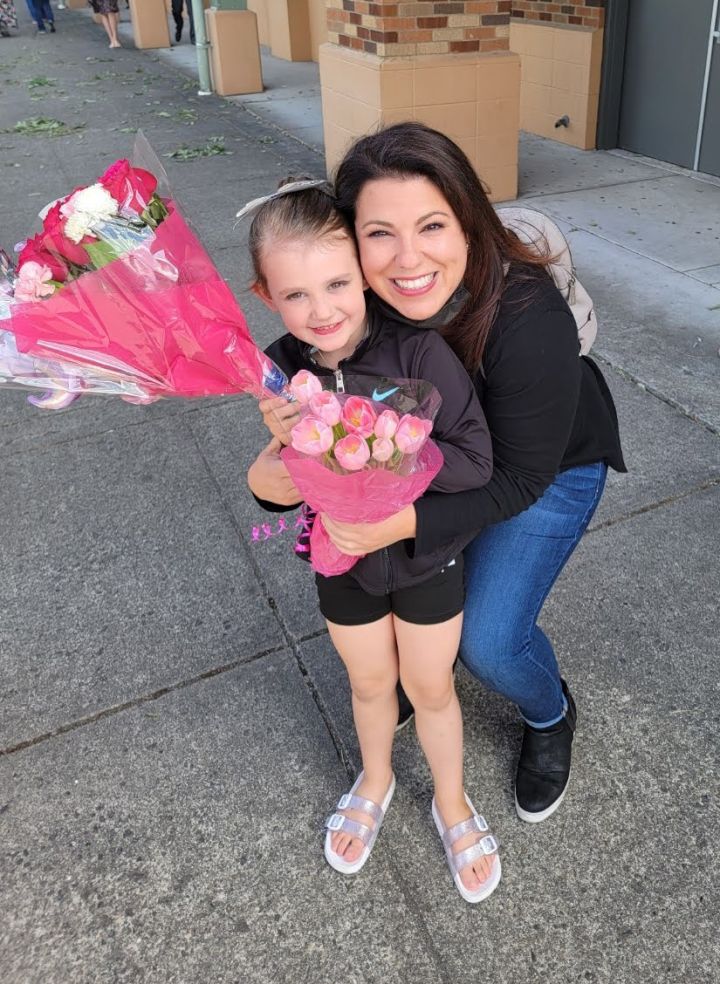 We see Sara's brother and his wife frequently for game nights, camping trips and family dinners, usually along with Mason's god parents and their teenage son.
We enjoy frequent trips to the zoo or the children's museum with Peter's sister, husband and their two young children. Mason adores her cousins so these outings are always very special and anticipated!
Although Peter's brother has lived in Australia for the past 8 years, we regularly make time to Facetime with him and have just set up our Nintendo Switch system so we can play our favorite games such as Mario Kart and Mario Party with him online.
From Us to You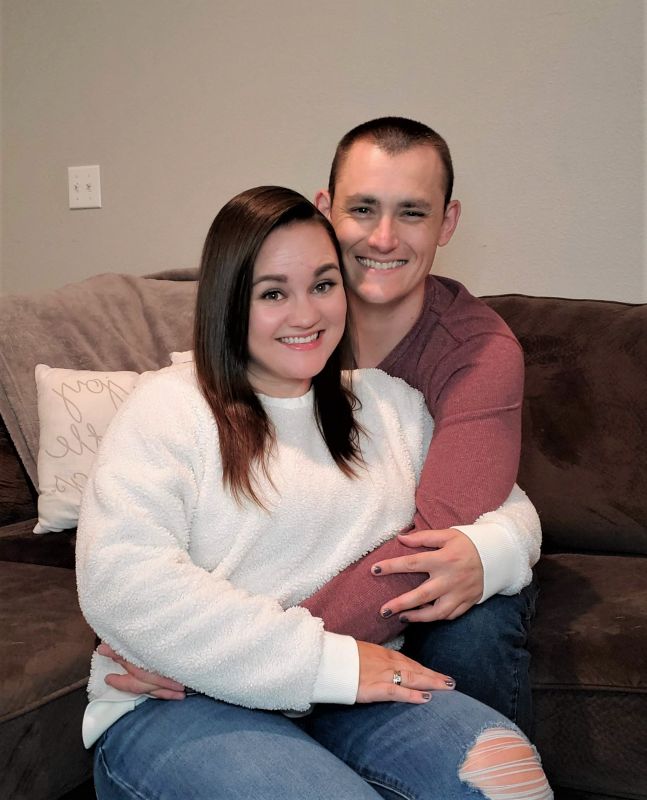 We understand how difficult the decisions ahead of you are. While we can't make this choice for you, we hope that we can give you enough insight into who we are as a family so you can see just how perfectly this baby will fit into our lives. We hope that you feel loved and supported throughout this journey and know just how grateful we are for you choosing adoption for this baby.
We met when we were both 15, in homeroom class our sophomore year of high school. We've gone through quite the journey together and now, 21 years later, we can't imagine what our lives would be without one another. We started off as friends and at the end of the day, that's still the heart of our relationship. We genuinely enjoy being around each other and know without a doubt, we have each other's back. Marriage is no joke and we've found that the only way to make it work is through love, respect and lots of forgiveness. Neither one of us is perfect, but we support each other and approach life as a team. Although we have our differences, we've learned how to effectively communicate with one another to work through our disagreements. When it comes to our core values, we couldn't be more on the same page.
Our goals for parenting are to first and foremost, ensure that our children know that our love is unconditional. We are always here for them and will do our best to support them throughout whatever life may bring their way. We want our children to grow into strong, kind, independent and successful individuals. We want them to be comfortable and confident to be whoever they are and to know that they will always have a safe place here in our home to be themselves completely.
We believe that family is the most important thing in our lives. We prioritize our time together as a family because at the end of the day, it's truly where we want to be. There is nothing more special to us than our time spent with one another, no matter the activity. Whether it's camping trips, after-dinner walks through the neighborhood, quite movie nights or big family dinners, we are here for all of it! We have encouraged our daughter to cultivate her own special relationships with each of our parents and siblings, because we want her to know just how many people she has here in her corner, supporting her and pushing her to be the very best version of herself. Our family is beyond excited for this next step in our journey and we have no doubt that this baby will be just as loved, cherished and protected as our daughter has been from the day we brought her home from the hospital.
We want you to know how grateful we are for you and the choices that have led you here to adoption. With Sara having been adopted as a child also, we understand how impossible this process must feel at times. We want you to know that we respect you and your role in this baby's life. We are happy to send photos and updates if that's the level of openness and contact you wish to have moving forward. We plan to discuss adoption openly with our child and just as Sara's adoptive parents did with her, we will make sure this baby knows that each decision in this process was made with love and wanting the very best for their future. While there are thousands of other parents hoping you'll choose them to raise your baby as their own, we are amongst the few who truly understand how it feels to be on the other side of the adoption process and can be there for our child as they continue to process all of the emotions and questions that come along with adoption. We promise to devote the rest of our lives to making sure this child always feels loved, cherished and safe.
Sincerely with love we make these promises to you,
Peter & Sara
Favorites
Actress
Jennifer Aniston
Jennifer Aniston
Author
Anthony Bourdain
JK Rowling
Book
"Bone in Throat" by Anthony Bourdain
Harry Potter and the Deathly Hallows
Candy Bar
Butterfinger
Twix
Cartoon
Rocket Power
Rescue Rangers
Childhood Memory
Hanging out with Grandparents
Camping with my family
Childhood Toy
Game Boy
Soccer Ball
Children's Book
Berenstain Bears
Miss Nelson is Missing
City
Sydney, Australia
Sydney, Australia
Classic Movie
Gone in 60 Seconds (the original)
It's A Wonderful Life
Day of Week
Saturday
Saturday
Dessert
Homemade Ice Cream
Pumpkin Pie
Disney Movie
Aladdin
Beauty and the Beast
Dream Car
Challenger Hellcat
Infinity QX80
Dream Job
VP of Operations
Adventure Photographer for REI
Dream Vacation
Iceland
Culinary Tour of France
Family Activity
Camping
Camping
Flower / Plant
Japanese Maple
Hydrangeas or Succulents
Form of Exercise
Family Walks
Hiking, Rowing or Weight Lifting
Fruit
Honeycrisp Apple
Berries
Game
Racecar Video Games
Phase 10
Holiday
Christmas
Christmas
Holiday Song
Last Christmas
Christmas (Baby Please Come Home)
Holiday Tradition
Cutting down our Christmas tree
Picking out our Christmas tree then getting Christmas cookies at our fave bakery
Ice Cream
Vanilla Bean
Mint Oreo
Leisure Activity
Car Shopping
Reading
Magazine
Road & Track
Eating Well
Memory with a Child
Camping at the Beach
All the snuggles with our daughter
Memory with Spouse
Becoming parents together
Becoming parents for the first time together
Movie
Gone in 60 Seconds
The Holiday
Movie Munchie
Gummy Snacks
Popcorn
Movie Quote
"Later Memmish" - I Love You, Man
"Frankly, my dear, I don't give a damn." - Gone With The Wind
Movie Type
Action
Romantic Comedy or Action
Musical
Sound of Music
The Greatest Showman
Musical Group
Florida Georgia Line
Boys II Men
Nursery Rhyme
Itsy Bitsy Spider
Five Little Speckled Frogs
Olympic Event
Snowboard half pipe
Swimming
Personal Hero
Grandfather
My Mama
Play
Lion King on Broadway
Wicked
Poet
Dr. Suess
Maya Angelou
Quality about my Spouse
She's Caring
His sense of humor
Quote
"It's supposed to be hard! If it wasn't hard, everyone would do it. The hard is what makes it great." - Jimmy Dugan, A League of Their Own
Restaurant
Ricardo's Steak House
Purple Wine Bar
Sandwich
Ham and Swiss
Grilled Cheese
Shopping Store
Blue Max Butcher
Crate & Barrel
Song
Austin by Blake Shelton
Simply the Best, Tina Turner
Sport to Play
Air Hockey
Golf
Sport to Watch
Football
Baseball or Football
Sports Star
Gary Payton
Ken Griffey Jr.
Sports Team
Seattle Seahawks
Seattle Mariners
Subject in School
Biology
Science (anatomy)
Superhero
The Flash
Wonder Woman
Thing to Cook
Smoked Meat
Healthy Comfort Foods
Time of Day
When I get home from work
Morning
Tradition
Date Nights
Camping Trips
TV Show Character
The Flash
Rachel from Friends
Type of Music
Country
80's/90's Pop
Vacation Spot
Whaler's Resort, Maui
The Coast
Video Game
Need for Speed
Mario Kart
Get in Touch
Provide more information, so American Adoptions can connect you with this family.
---