1-800-ADOPTION
Thank you for viewing our profile
If you would like to learn more about us, please call 1-800-ADOPTION (2367846), fill out the form at the bottom of our on-line profile page, or email us at bp_information@americanadoptions.com.
To revisit our on-line profile page and view our profile video at American Adoptions, simply use your mobile phone to scan the QR code on the right. We are looking forward to hearing from you!
Andy & Stefany
We consider parenthood to be one of the greatest blessings and joys we have in this life. We are so excited to be on this journey of adoption and look forward with great anticipation for that new bundle of joy to love. We see you as the hero of our adoption journey, and we have been praying for you as you consider your options.
About Us
Job
Engineer
Stay-at-Home Mom
Education
Master's Degree in Automotive Technology
Associate's Degree in Business Administration & Professional Pastry Chef
Relationship
Legally Married
Our Family Traditions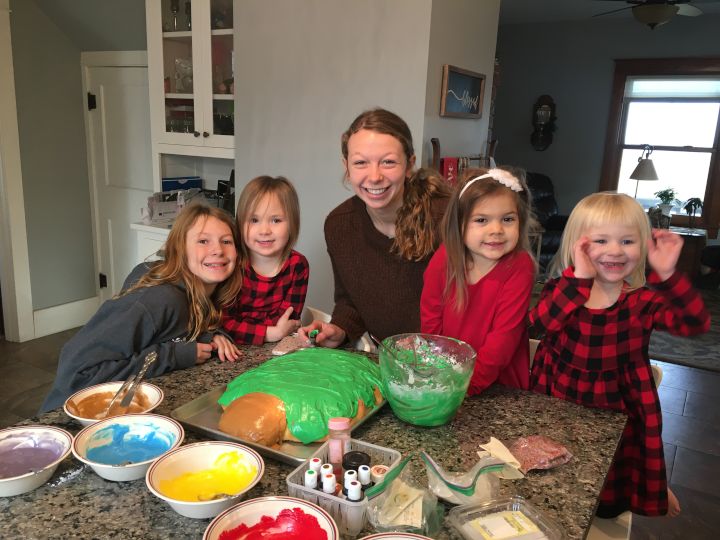 Stefany grew up with lots of family traditions, so we do our best to create new traditions for our family! Stefany loves decorating the home for all the different holidays, but especially Christmas. Our tradition is to go cut a fresh cedar tree for our Christmas tree the day after Thanksgiving. We all bundle up, and go look for the perfect tree together. The smell of freshly baked Christmas cookies, and cedar tree is one of our favorite things! Stefany, the girls, and her mother get together each year to bake traditional cookies that her Grandma made. She also makes cinnamon rolls to give to the neighbors. Every Christmas Eve, we go to Christmas Eve Church services, get matching pajamas for the girls and we open our stockings. Christmas morning we wake up and enjoy fresh cinnamon rolls and spiced fruit before opening Christmas gifts together. Then we spend the remainder of Christmas and New Years going back and forth between the grandparents' homes where all our families get together. It's always so festive and fun!
Fun Facts About Us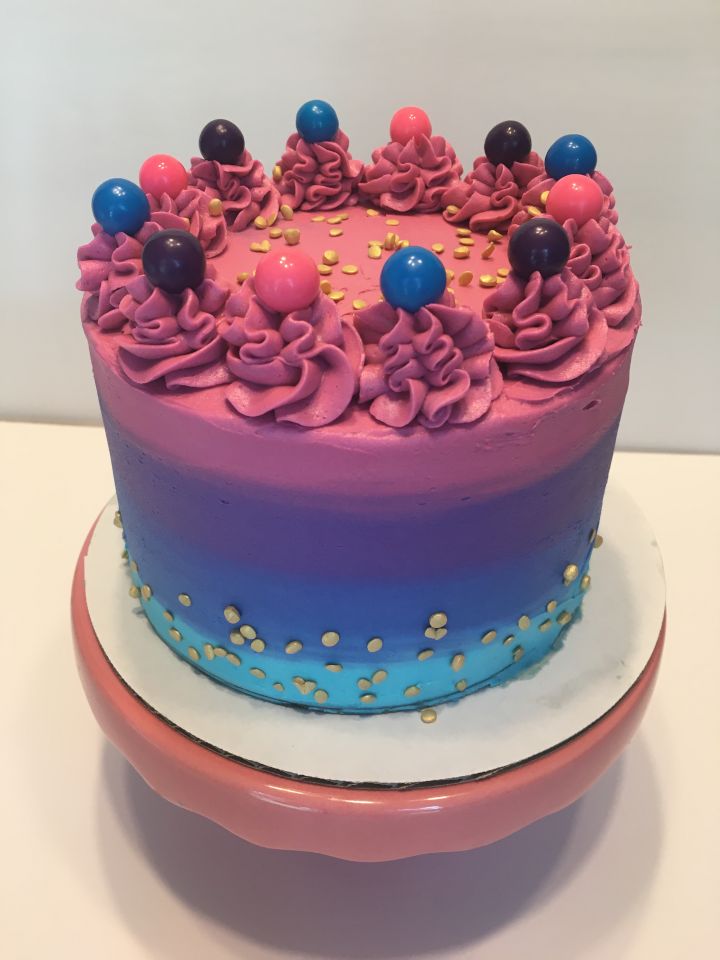 About Stefany:

I graduated from high school in a class of just 13 people! My schooling and education were amazing, where the teachers never allowed us to fall through the cracks.
I come from a HUGE extended family, mostly who live in Oregon. I have over 80 first cousins. We are all still pretty close!
I grew up on a farm. We had bottle calves, kittens, and a dog.
I spent four years living overseas in Tajikistan before I met Andy. I started a cooking school for women in crisis. Made some of the best friends of my life there. The cooking school is still running by local lady and they started a cafe! My recipes are still used, and I still am on the board of the local NGO.
I'm a pastry chef and studied in Portland, Oregon. While there, I got to spend weekends with my grandma. I'll always treasure that.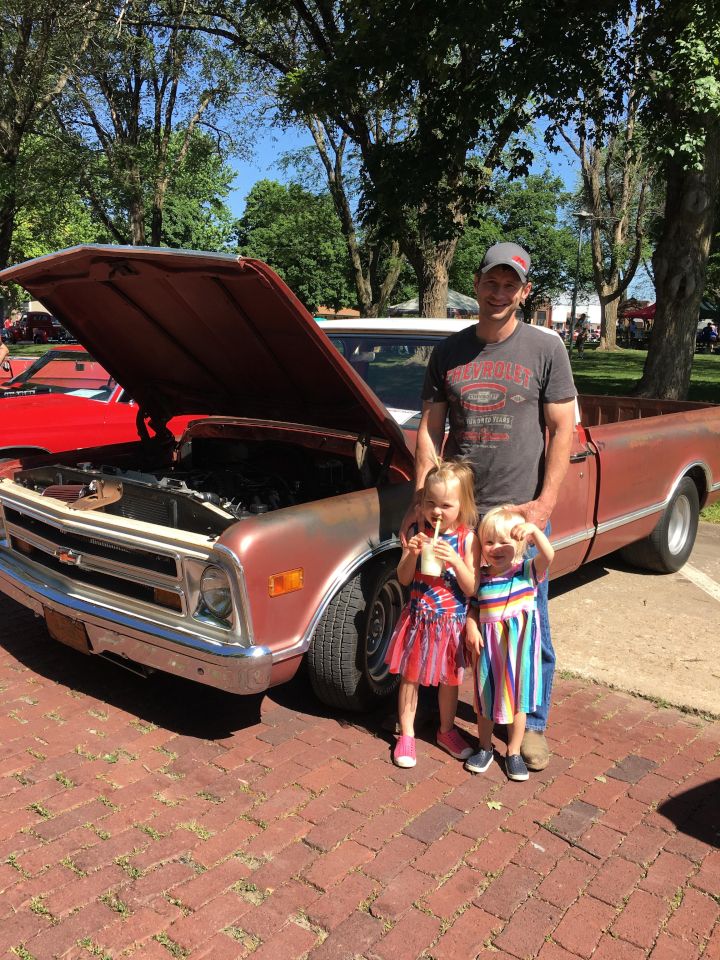 About Andy:

I've built two engines from scratch. One for my 1968 Chevelle and the other for my 1968 Chevy truck.
I love fishing, and once a year I like to go on a fishing trip to the Boundary Waters where it's just me, nature, friends, and God. No screens.
I've broken 11 bones. I fell out of a treehouse when I was a kid and broke several in my head.
Snicker Bars are my weakness!
I'm related to Davey Crockett.
Cultural Diversity
We love all cultures and the diversity of them. Some of our best friends are from different cultures as Stefany lived overseas for several years and Andy has also worked with people of all different cultures over the past 14 years. We also have relatives who have adopted transracially, and we have learned much from them AND their children.
We love to learn and are looking forward to learning about the culture of our new child and the background that he or she comes from. We want to celebrate the differences in our cultures and teach our children that while our cultures are different, we are all a miracle from God and that we love them with our whole hearts.
Although small, our community is really amazing and diverse. There are many different cultural backgrounds here and it is likely that our child will grow up with others who have similar backgrounds as he or she does.
Photos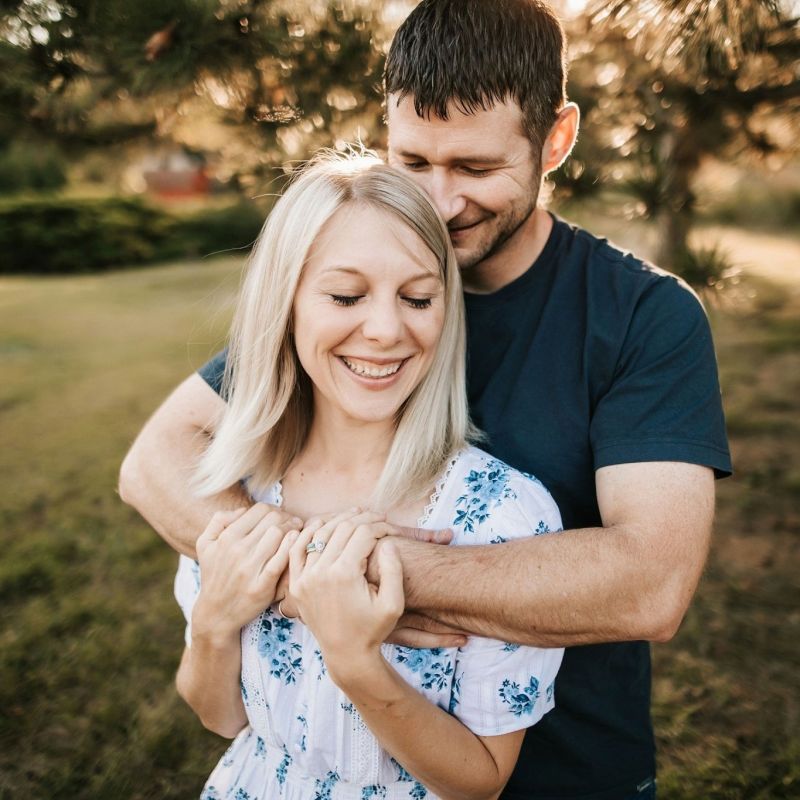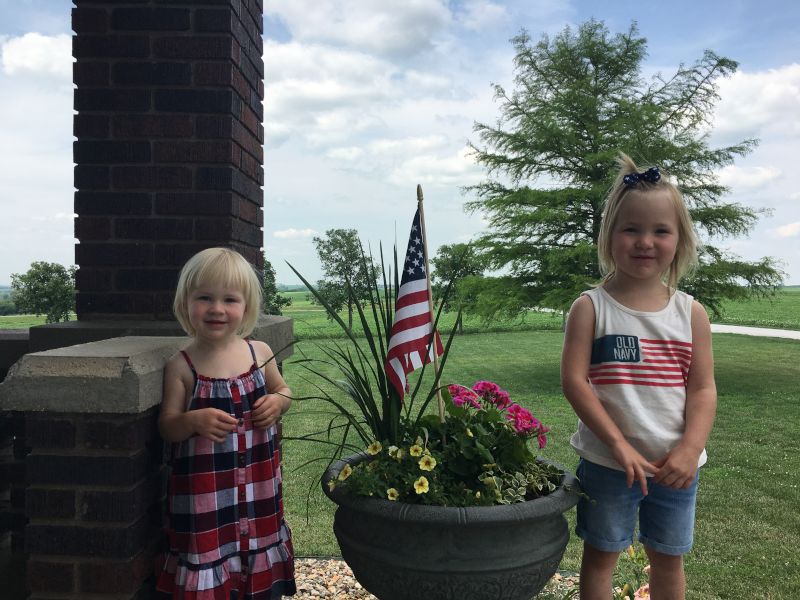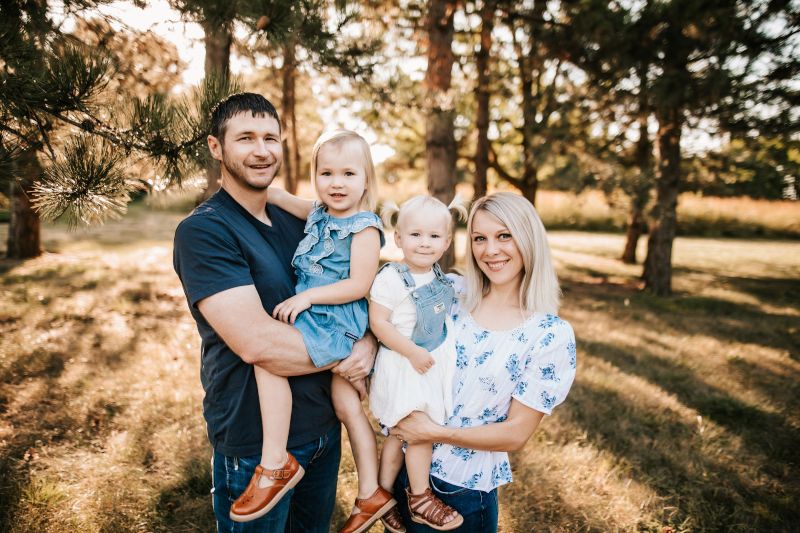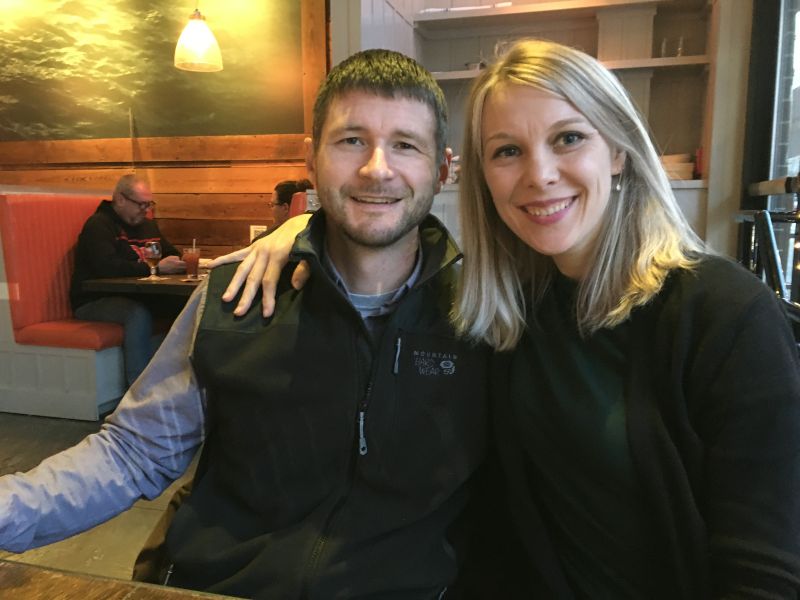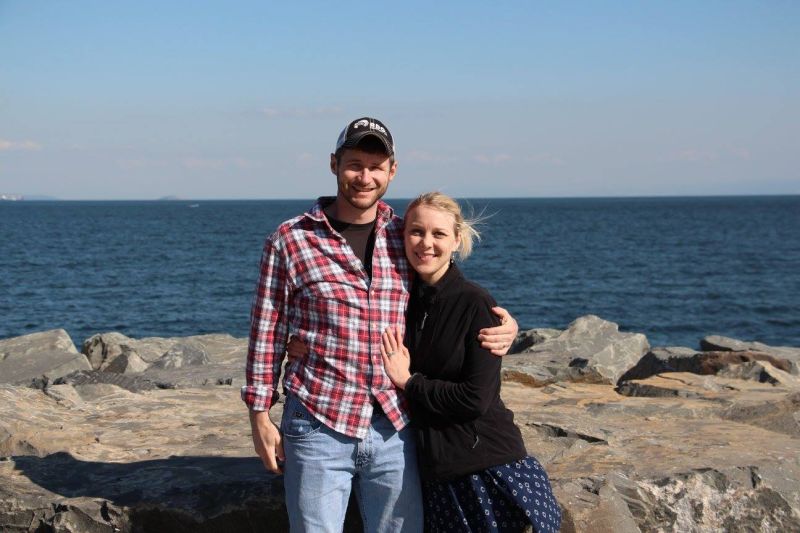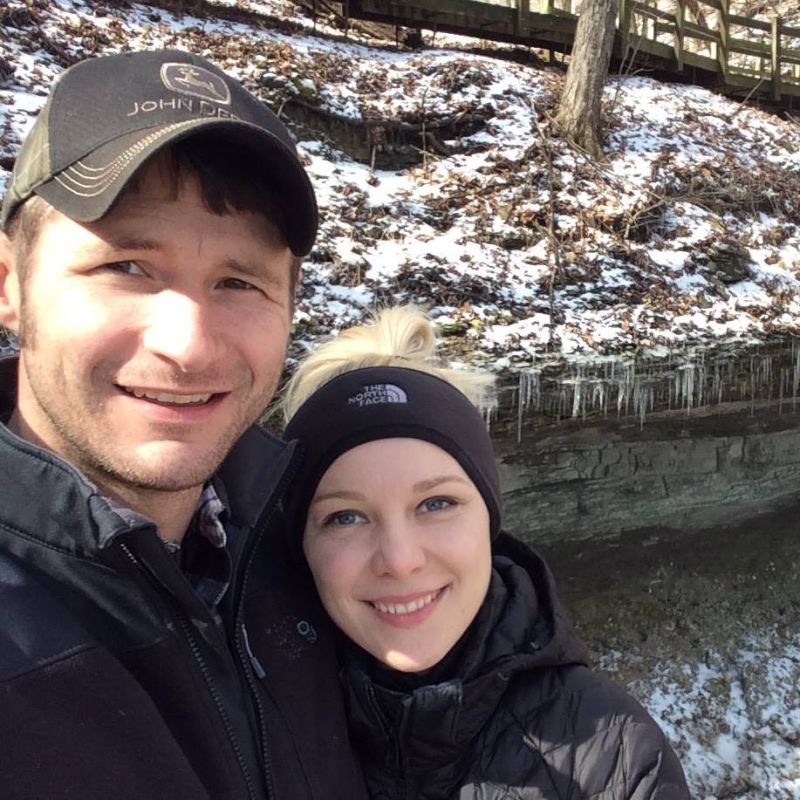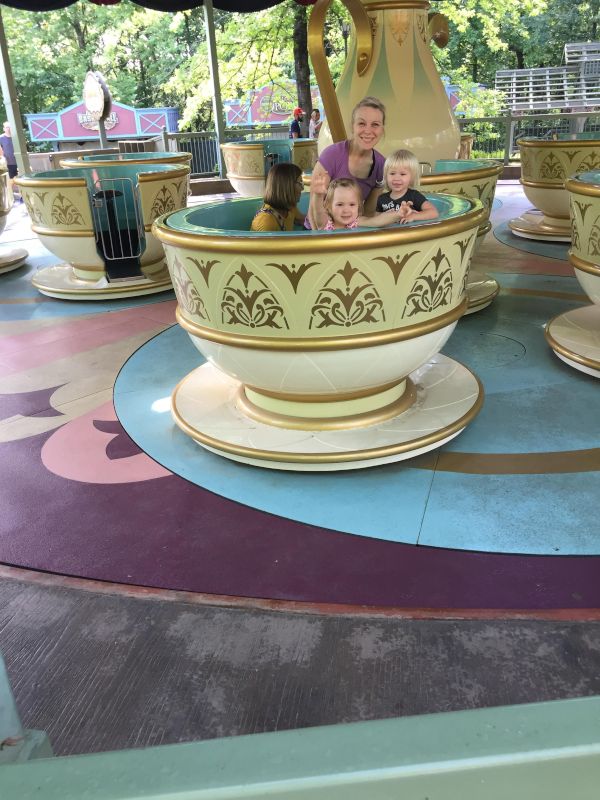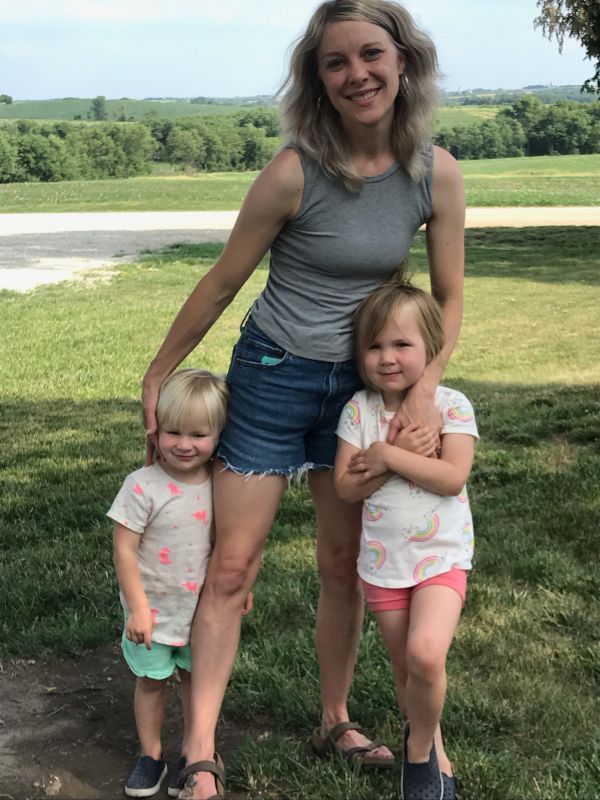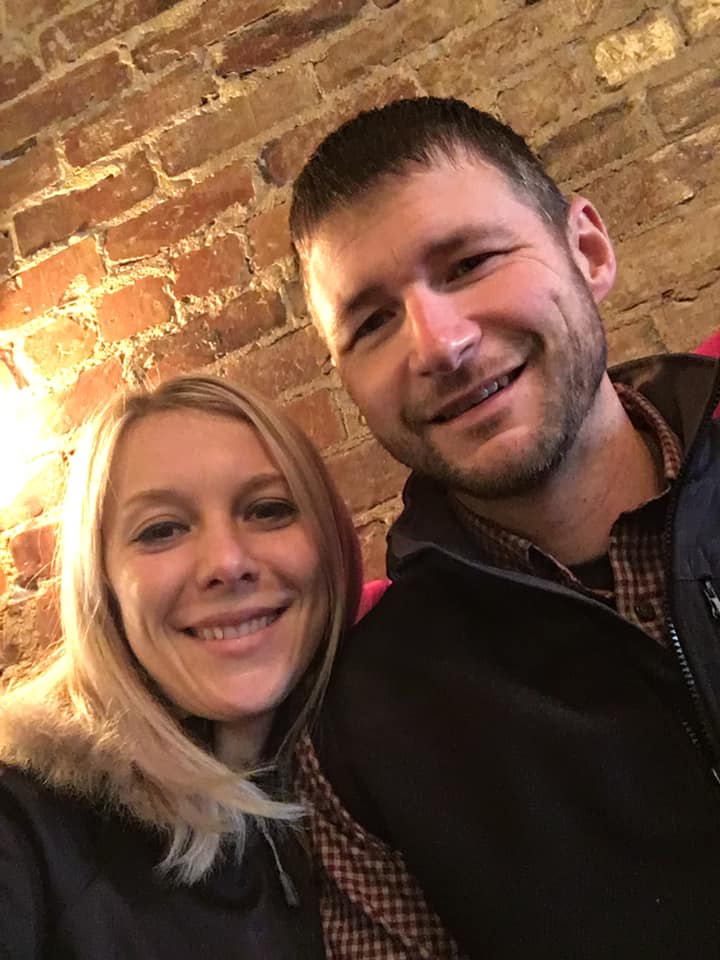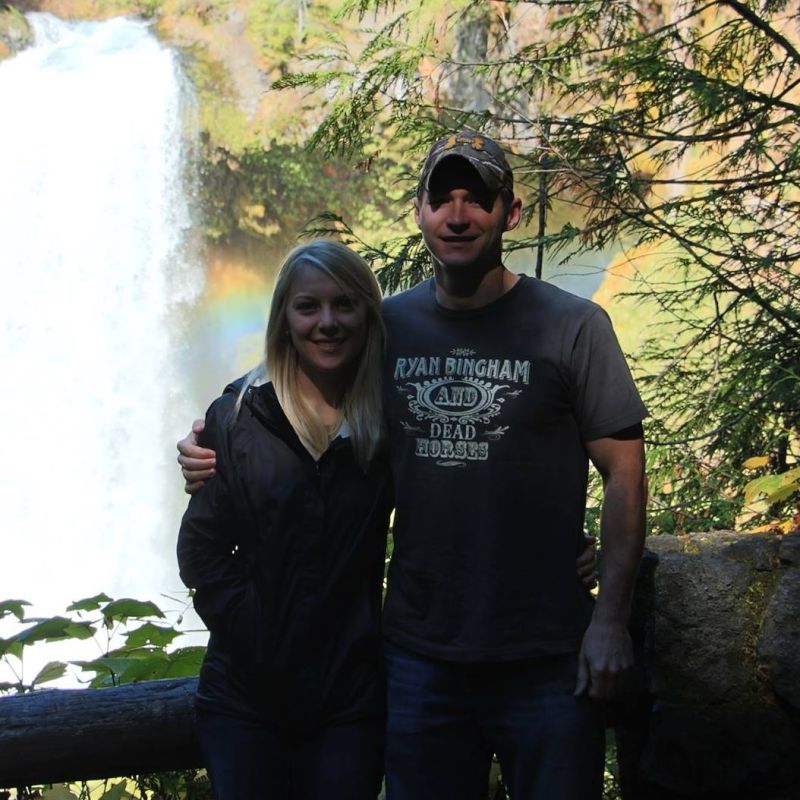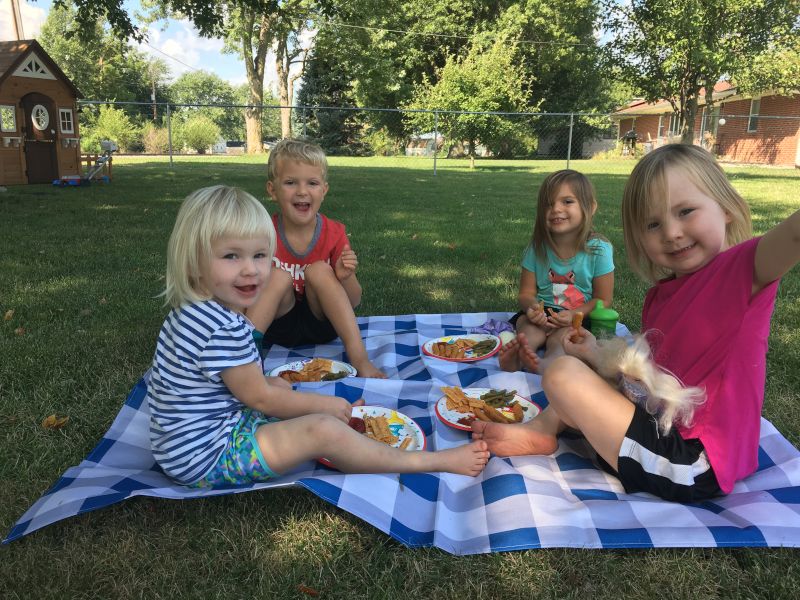 ×
1 / 12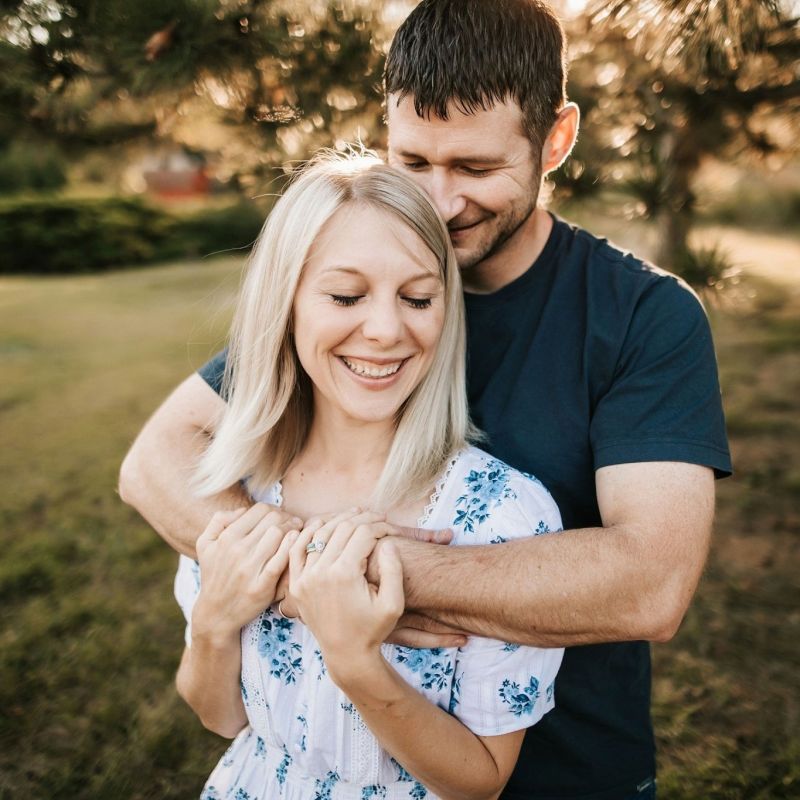 2 / 12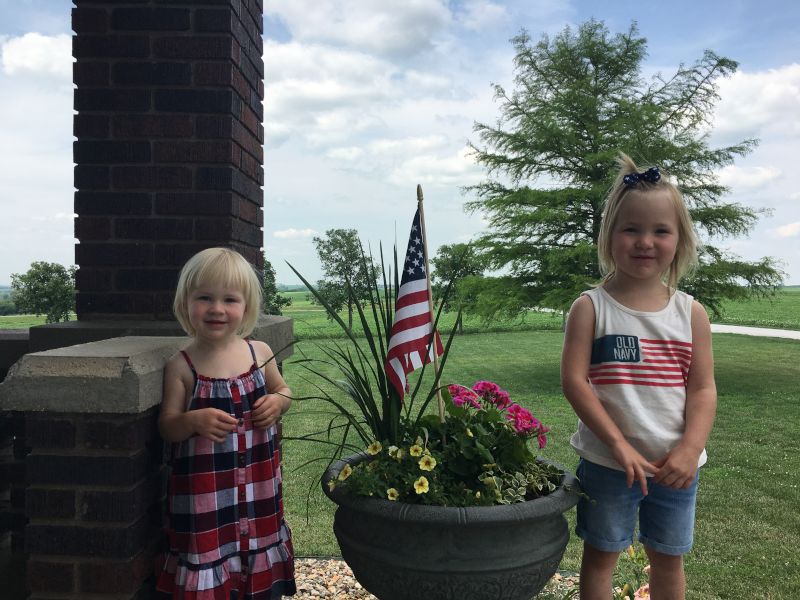 3 / 12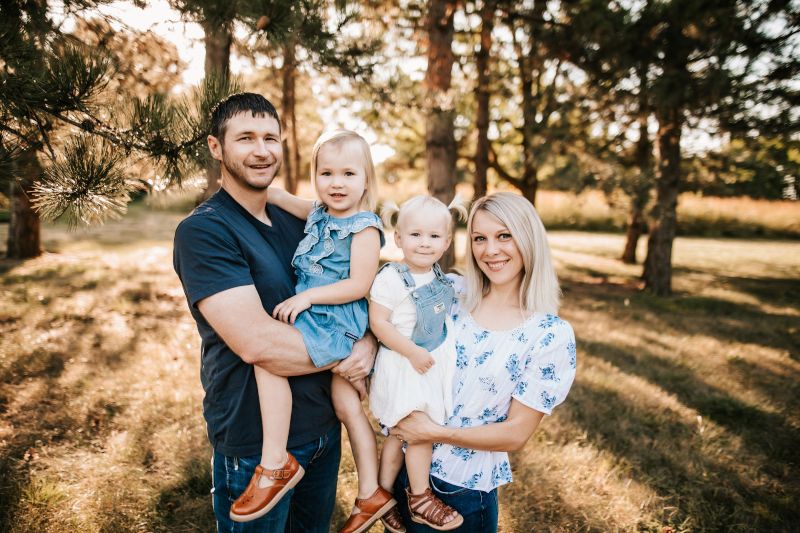 4 / 12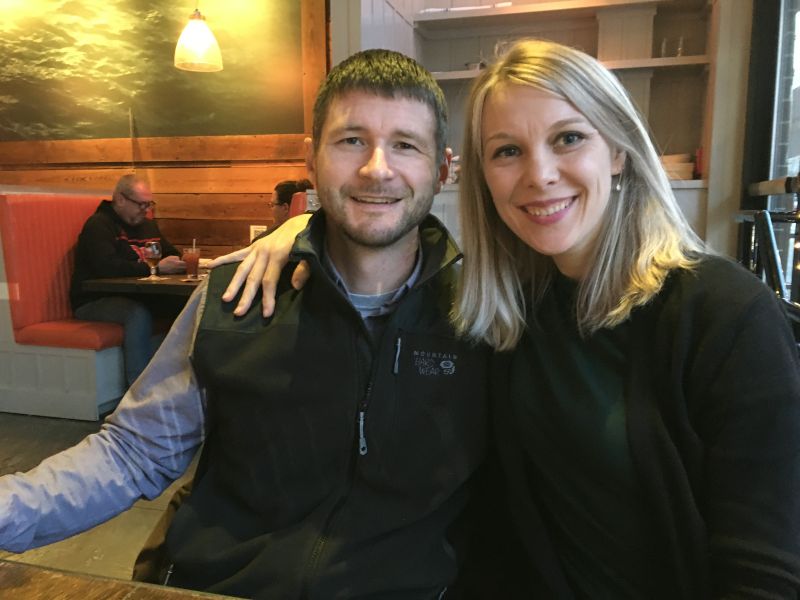 5 / 12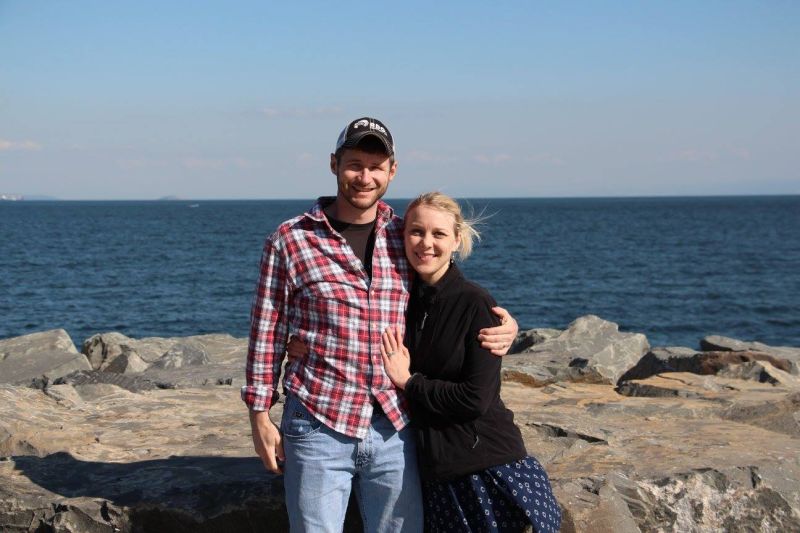 6 / 12
7 / 12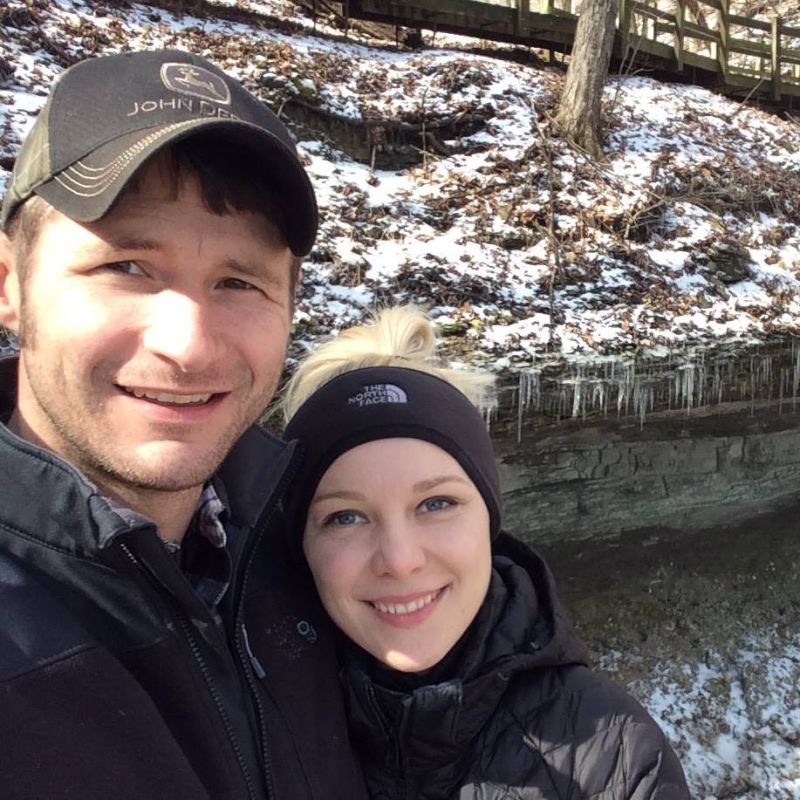 8 / 12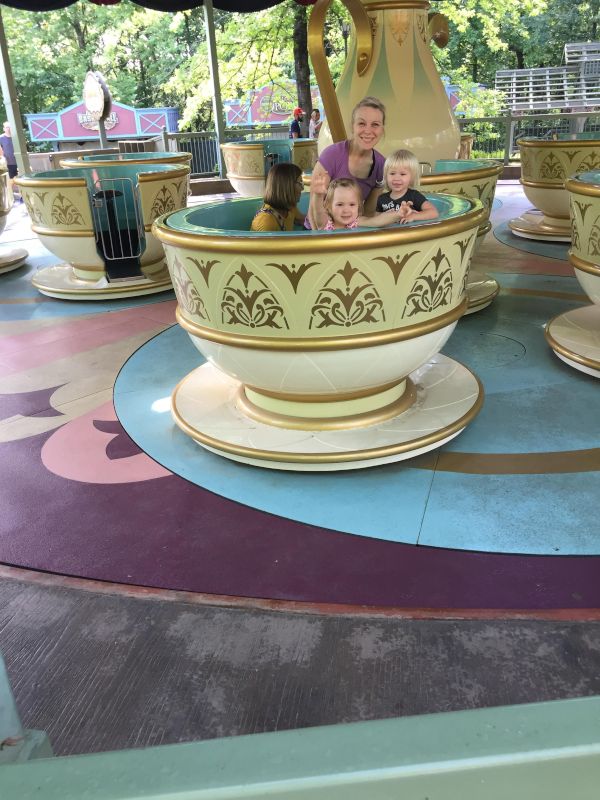 9 / 12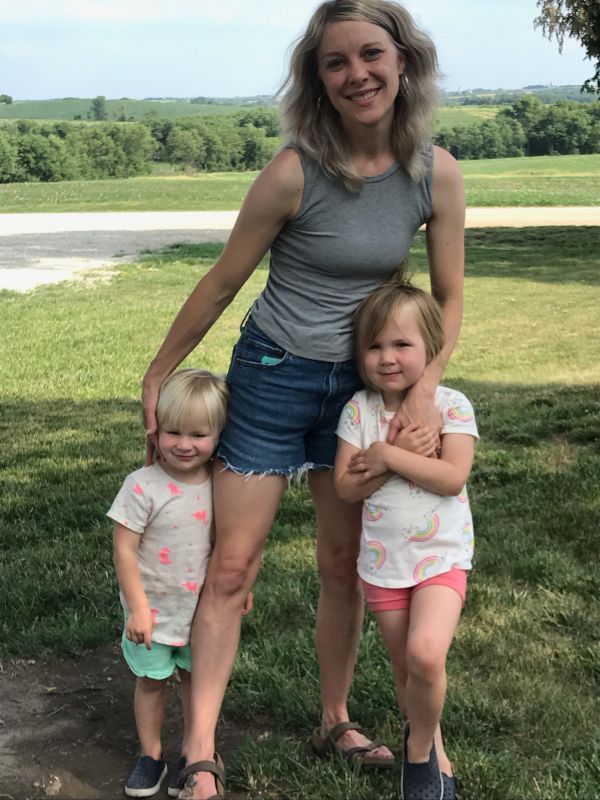 10 / 12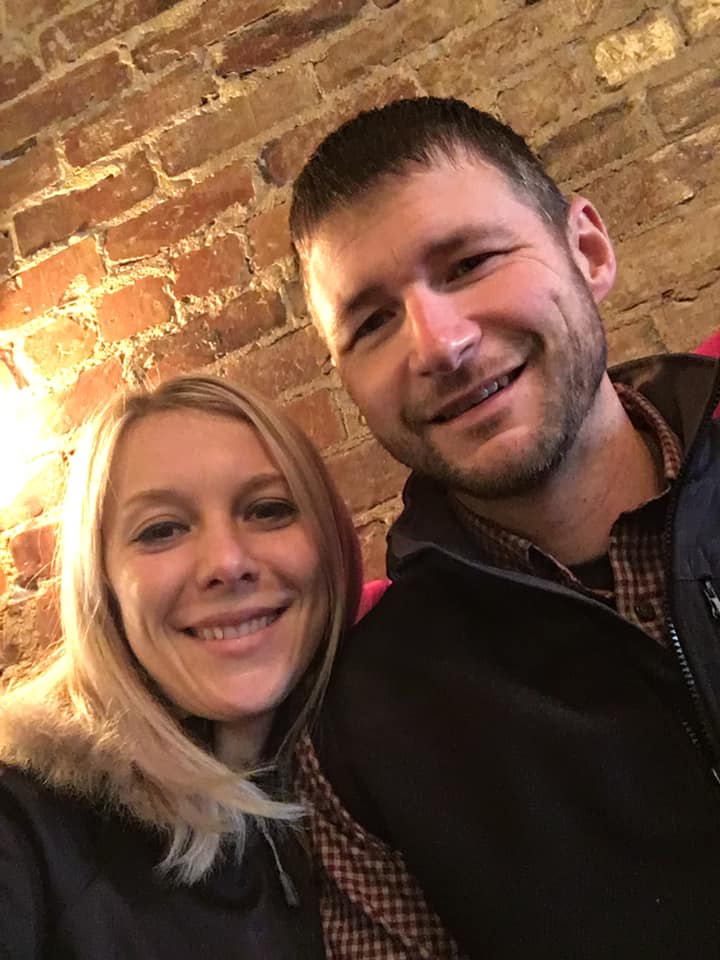 11 / 12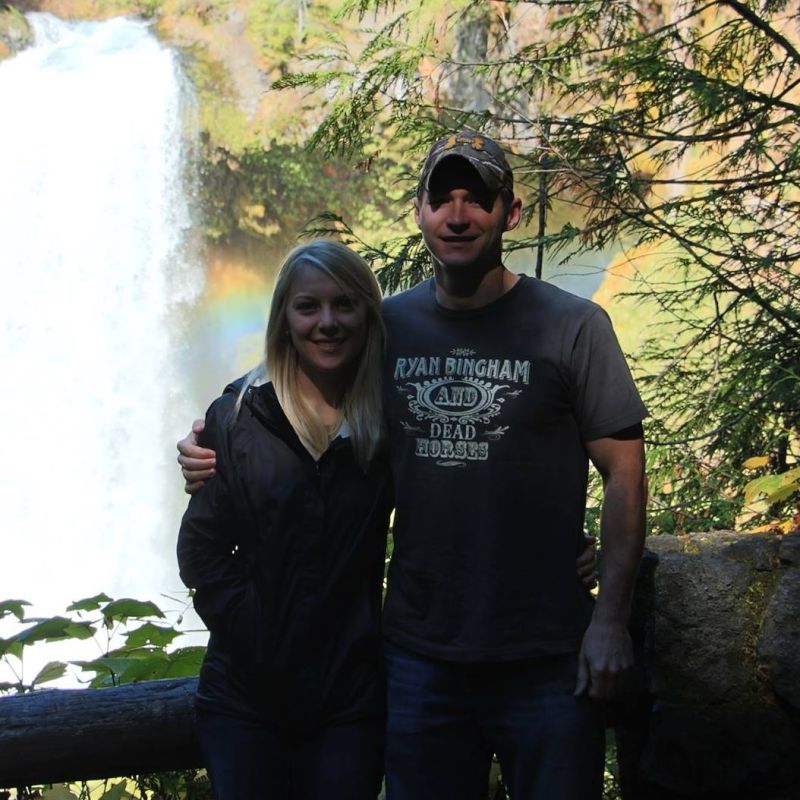 12 / 12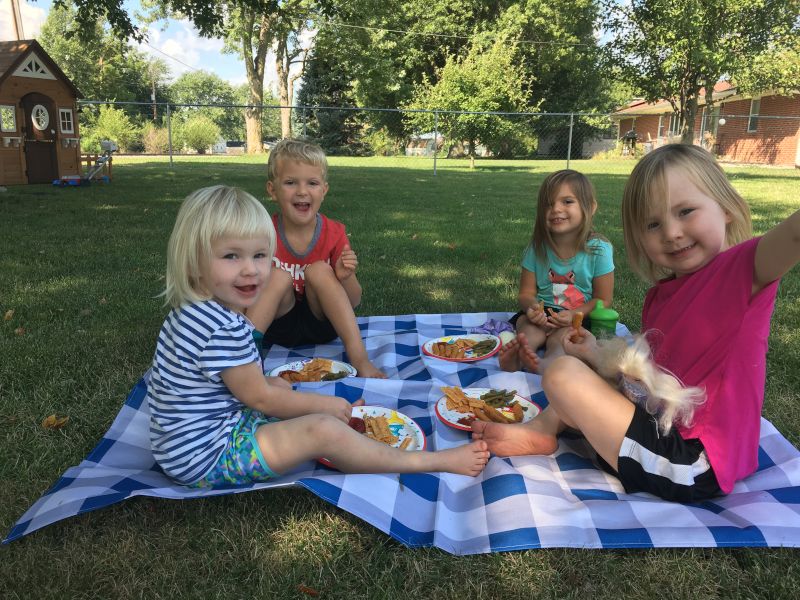 ❮
❯
Our House and Neighborhood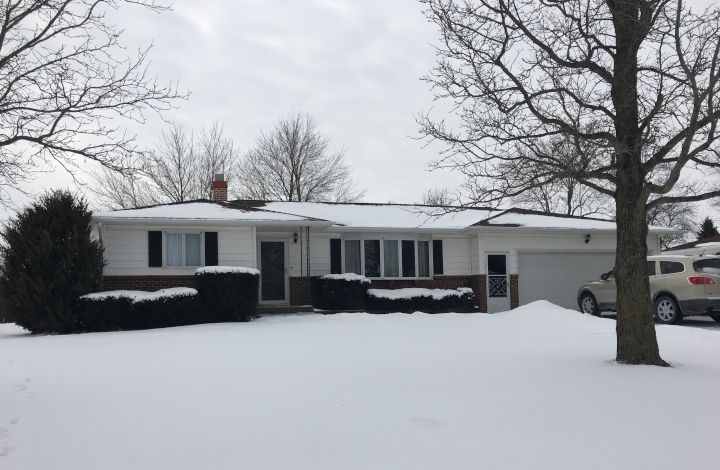 We live a cute, cozy home in a wonderful small town filled with values that we love.
Our home is a great place to raise a family and we have enjoyed living here. We spend lots of time in the kitchen because to us, its where so many memories are made!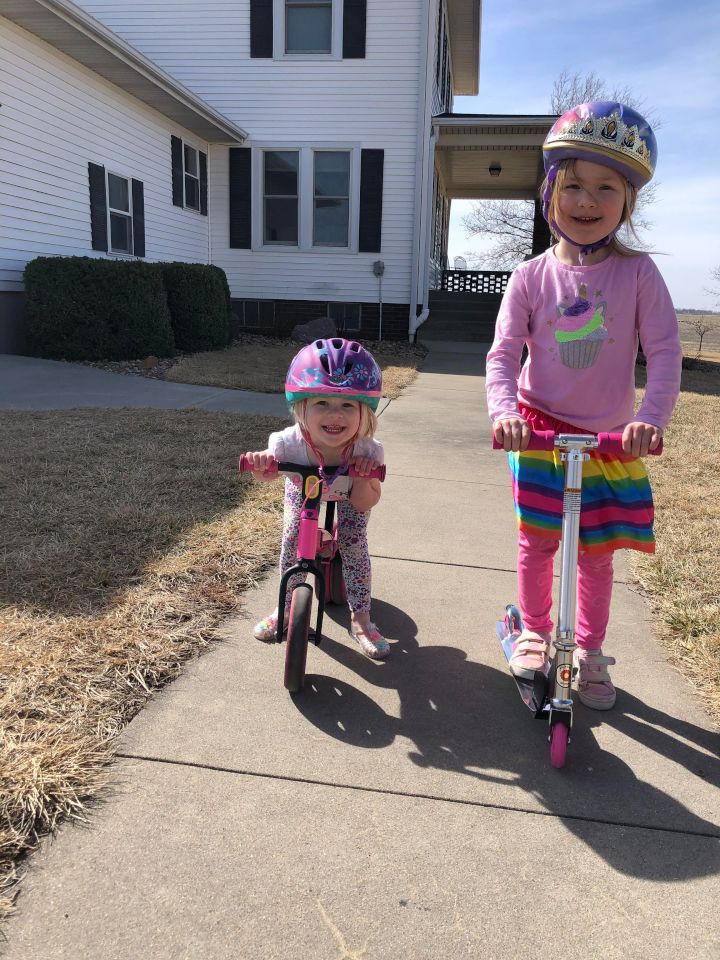 While our town may be small, it takes great pride in its parks and recreation. Our house is located just down the street from a fun splash park. Our children visit there regularly in the summertime! Our favorite places to frequent are the aquatic center, the multiple parks, library, and new bike trails. Our community also has a recreational center, loves the rodeo, rodeo parade, and Christmas window opening festivities.
Our schools and teachers are wonderful and kids won't get lost in the cracks. We love that!
We regularly attend church and help in different ministries. Our church is very involved in our community and very supportive of adoption and outreach to those in need. Each summer our church holds a giant music festival and concert where multiple popular Christian musicians come. There are many food trucks and the children love the bouncy castles.
Our town is not far from larger cities that are easy and fun to visit when we like.
Our Extended Families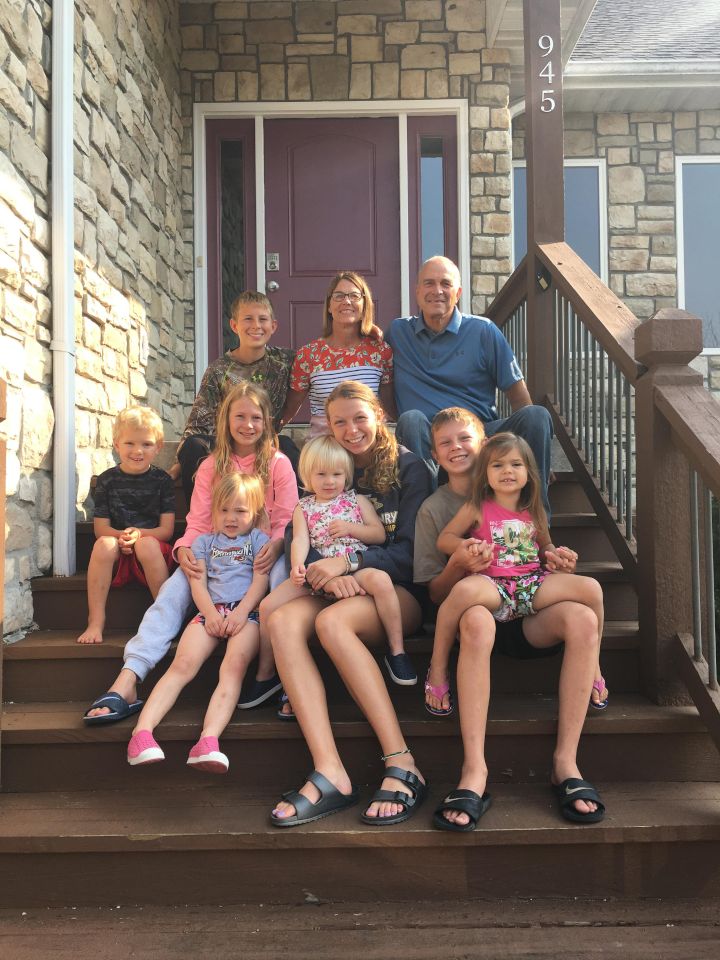 Family is very important to us and we are very close. Both of our parents live only 15 minutes away. Stefany's parents live on a farm and we love spending lots of time there, playing, gardening, and hanging out. Stefany's brother, Brandon, and family also live close in the country. They have two children and we do lots with them. Stefany's sister, Angela, and family live in Illinois and we love to go visit them! Andy's sister, Mollie, and husband also live close by.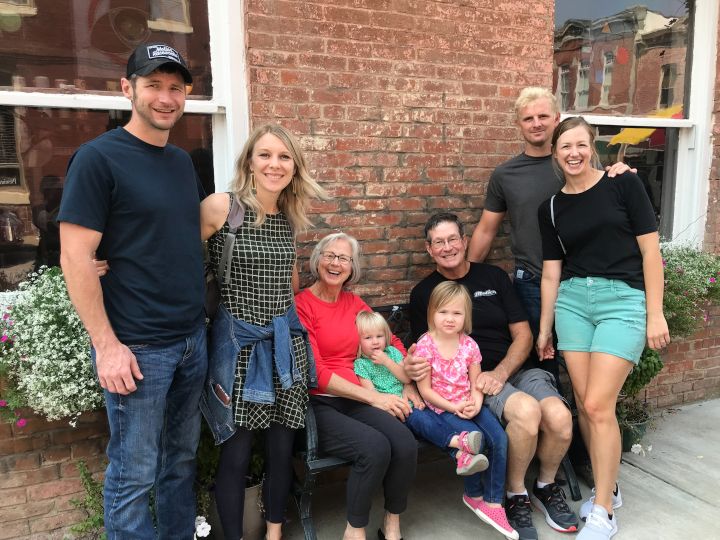 With our families living so close, we do lots together. Sunday evening meals together are a common occurrence. Our kids love to have sleepovers at their grandparents. Holidays are always a warm and festive time together. The grandparents are eager to invest in our children's lives and we couldn't be more blessed with the closeness of our family.
Our entire family is so excited and supportive of our pursuit of adoption and look forward to lots of snuggles and love to pass on to our bundle of joy!
From Us to You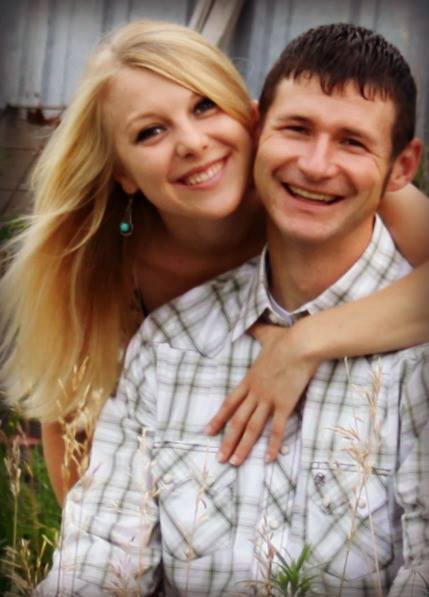 We are so thankful and humbled that you have taken time to consider us and learn about us. Thank you for allowing us to share about ourselves. We know the journey you are on is filled with choices and major decisions to be made. We promise to give your child a safe, unconditional loving, compassionate home. Know, we are regularly praying for you and the little one.
God brought Andy and I together 7 years ago and we were married October of 2014. We were match-made by Andy's Grandma, and our first date equaled love at first sight. Stefany fell in love with Andy's heart of service, kindness, and humility. Andy fell in love with Stefany's sweet personality, blue eyes, smile, and servant heart. One of the fun things we have in common is we are both "foodies" and love cooking together and trying new things. While we enjoyed our first 3 years of marriage together without children, we both have always had it on our hearts to grow our family biologically as well as adoption. Helen was born in 2017 and Ruth just 20 months later. Not long ago, we simultaneously knew in our hearts we were ready to start the adoption process to complete our family. Our girls bring us so much laughter and joy.
Parenthood has definitely grown us and we want to be the best possible parents that God has intended us to be. We are not perfect parents, but we do the best we can and want the absolute best for our children. We value the importance of teaching by example, saying "sorry", teaching respect, strong work ethic, good Christian morals, serving others and doing everything with love. Our favorite things to do as a family are read books together, go on mini-vacations, and play outdoors whether it be in the snow or water, and hang out with grandparents and family!
Our plan and goal is to move to the country not far from where Stefany grew up. It's very beautiful and peaceful there. We hope to have a large garden, a few acres for the kids to explore and play, a fruit orchard, and a few animals such as chickens. The girls have been wishing for a puppy and so are dreaming of that as well!
Andy works in engineering for a local business. He has worked in engineering for the past 14 years and absolutely loves his job. Stefany is a stay at home mom as well as Cake Baker from home. She loves the fact she gets to stay home and invest in her children as well as pursue her God-given talent in baking. Her favorite thing is baking cakes for her girls and family.
We will share with you your child's mile stones, experiences (even his/her birthday cake!) and growth through pictures and letters if you desire. You are the hero to our adoption story and we will share that with your child. We will keep you in our prayers regularly, and be you will be reflected positively to him/her. You are loved, your baby is loved, and your strength is applauded.
Andy & Stefany
Favorites
Actor
Kevin Costner
Denzel Washington
Actress
Julia Roberts
Sandra Bollock
Author
C.S Lewis
JK Rowling
Book
Mere Christianity
Kite Runner
Candy Bar
Snickers
Butterfinger
Cartoon
Wile E. Coyote
Ben and Jerry
Childhood Memory
Spending time at my grandparents' farm
Family Vacation to Oregon
Childhood Toy
Tool Box
My Doll
Children's Book
Sam I Am
The Little Critters
Classic Movie
The Birds
It's a Wonderful Life
Day of Week
Friday
Saturday
Dessert
Tiramisu
More Chocolate the Better
Disney Movie
Old Yeller
Beauty and the Beast
Dream Car
1955 Chevy
Cadillac Escalade
Dream Job
Car Fabricator/Builder
Chocolatier
Dream Vacation
Alaska
Patagonia
Family Activity
Eating Supper Together
Just being together
Flower / Plant
Lilac
Sunflower
Food
Corned Beef and Cabbage
Steak
Form of Exercise
Hard Work Outdoors
Hiking
Hobby
Car fabrication / mechanics
Baking or Gardening
Holiday
Thanksgiving
Christmas
Holiday Song
Happy Holidays
Oh Come Oh Come Emmanuel
Holiday Tradition
Eating
Christmas Baking
Ice Cream
Tin Roof Sundae
Cookies and Cream
Leisure Activity
Fishing
Reading
Magazine
Hot Rod
Food Network
Memory with a Child
Their first time saying "I love you"
First Smile
Memory with Spouse
Our First Date
When he first told me he loved me!
Movie
Dancing with Wolves
The Hunger Games
Movie Munchie
Popcorn
Popcorn
Movie Quote
"How does the Positraction in a Plymouth Work?... It just doesn't"
"I knew exactly what to do. But in a much more real sense I knew nothing about what to do." - Michael Scott
Movie Type
Mystery/Suspense
Mystery/Suspense
Musical
Okloahom
Sound of Music
Musical Group
Chris Stapleton
Casting Crowns
Nursery Rhyme
Humpty Dumpty
Humpty Dumpty
Olympic Event
Skiing
Winter Figure Skating
Personal Hero
My Dad
My Grandpa Al
Play
Okloahom
Much Ado about Nothing
Poet
Don't Read Poetry
Roald Dahl
Quality about my Spouse
Her Grit
His patience
Quote
"A problem well state, is a problem half solved." My Dad
"Focus on the Greatness of God rather than the greatness of the problem." - Ron Hutchcraft
Restaurant
Rays Coastal Cafe, Augusta GA
Al Sham (Arabic)
Sandwich
Fried Tenderloin
French Dip
Scripture
James 1:2-5
Hebrews 6:19
Shopping Store
Cabelas
Target
Song
Decoration Day - Drive by Truckers
Worthy (Elevation Worship)
Sport to Play
Basketball
Volleyball
Sport to Watch
Football
Football
Sports Star
Dale Earnhardt Jr
Patrick Mahomes
Sports Team
KC Chiefs
Kansas City Chiefs
Subject in School
Shop
Literature
Superhero
Superman
Superman
Thing to Cook
Fajitas
Grilled Pizza or Bread
Tradition
Family Praying Together
Meals around the Table
TV Show Character
Ron Swanson
Ron Swanson
Type of Music
Southern Rock
Country
Vacation Spot
Boundary Waters Canoe Area - Minnesota
Black Butte Ranch, Oregon
Get in Touch
Provide more information, so American Adoptions can connect you with this family.
---