1-800-ADOPTION
Thank you for viewing our profile
If you would like to learn more about us, please call 1-800-ADOPTION (2367846), fill out the form at the bottom of our on-line profile page, or email us at bp_information@americanadoptions.com.
To revisit our on-line profile page and view our profile video at American Adoptions, simply use your mobile phone to scan the QR code on the right. We are looking forward to hearing from you!
Chris & Amelia
Hello! We are delighted to have the opportunity to adopt and to create the family we have always hoped for. After trying to conceive for four years without success, we are beyond ready to fill our home with all the love, laughter, and amazing experiences that a new child brings. We hope our profile lets you get to know us a little better, and thank you so much for considering us.
About Us
Job
Propulsion Engineer
Senior Writer/Editor
Education
Bachelor's Degree in Aerospace Engineering
Bachelor's Degree in Journalism
Relationship
Legally Married
Our Leisure Time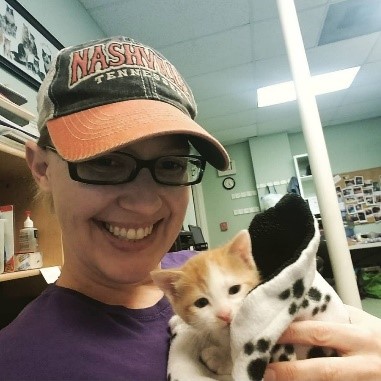 Amelia loves to volunteer with animals and has been volunteering with MEOW Cat Rescue for the past 10 years. She also enjoys seeing plays, musicals, and attending museums and poetry readings with friends. Chris likes to relax with Xbox games and quirky TV shows. Chris also loves music, and enjoys going to shows and playing guitar.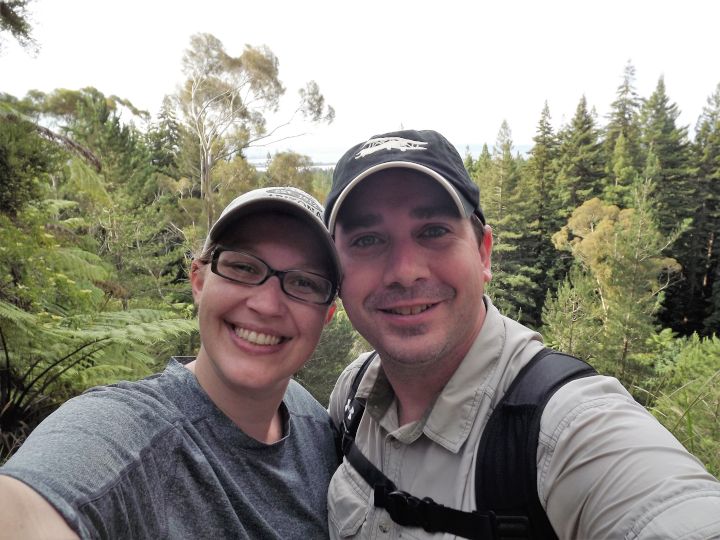 Together we enjoy golfing, hiking, splashing around in our pool, visiting the zoo or aquarium, as well as playing games and puzzles. We also travel a few times each year to visit family and friends and (hopefully!) a vacation or two. If we go to a beach, Chris really loves to snorkel while Amelia prefers to bob happily on a floaty in the water.
Qualities We Love, Admire and Respect in Each Other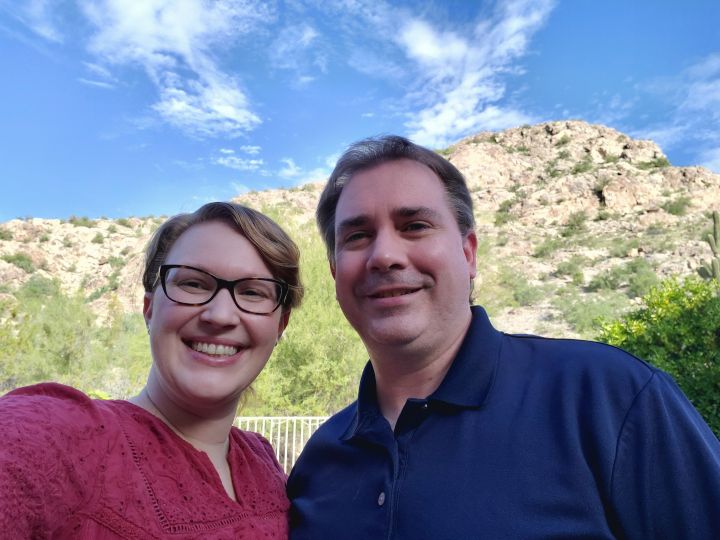 Amelia About Chris: Chris is an amazingly steady and caring partner. He isn't easily ruffled, and it's a lovely balance to my more creative and sensitive nature. Chris is a true engineer: diligent, thoughtful, and considerate—and he continually surprises me with the way his mind works. I also admire Chris' humbleness. Chris is confident who he is, but I love the way he never feels the need to prove himself to others. He can be shy in big groups, so not everyone gets to see how silly and goofy he can be at home. And I feel so lucky I get to see this sweet part of his personality. He absolutely adores our animals, and one of my favorite things is hearing him have conversations with them throughout the day.
Chris About Amelia: Amelia is a wonderfully creative and thoughtful person. Her strong empathy not only drives her to help others, but also to connect with them through the work that she does—she inspires people every day with her amazing writing and editing skills. Amelia is always exploring new ways to be creative and learning new skills—I'm always impressed with how brave she is to try new things and take on new responsibilities at work and in our daily life. She has a strong love of animals both as pets and in nature, and spends a lot of her free time volunteering for animal rescue shelters. This turned out to be a wonderful quality for our family as it resulted in us fostering many kittens, two of which we have as pets today.
Fun Facts About Us:
We have fostered at least seven different litters of kittens. Each litter was named with a different theme, including Harry Potter, Firefly, Pac Man, and Ben and Jerry's flavors. Amelia's love for animals includes pretty much all species, and she once volunteered at an elephant sanctuary in Tennessee.
We both moved to Seattle within two months of each other, but didn't meet until five years later. Amelia fell in love with Chris on just our third date when she overheard him talking to an octopus at the Seattle Aquarium.
Chris grew up in Nashville just down the street from Dolly Parton's home. Growing up in Music City allowed Chris to see 100s of live bands and develop his love for music. It also helped him learn to play guitar by ear.
Chris once worked in the largest building in the world, which is a factory for building aircraft. He also developed three patents while working there.
Amelia has edited multiple New York Times best-selling children's books. She also writes and edits journals, greeting cards, and inspiring books for adults, and loves how creative she gets to be at her job.
Photos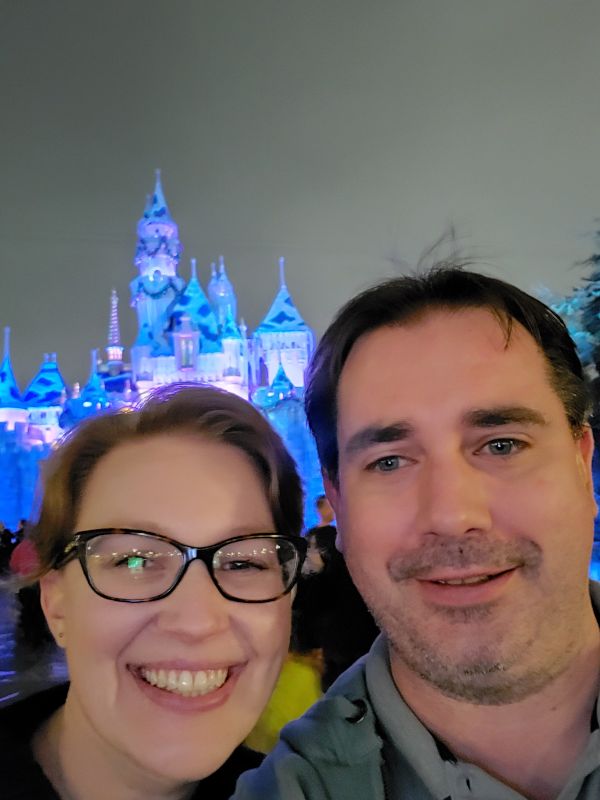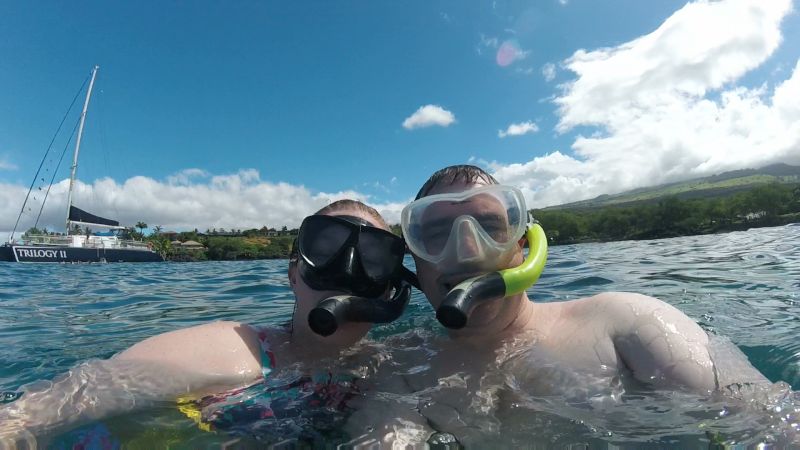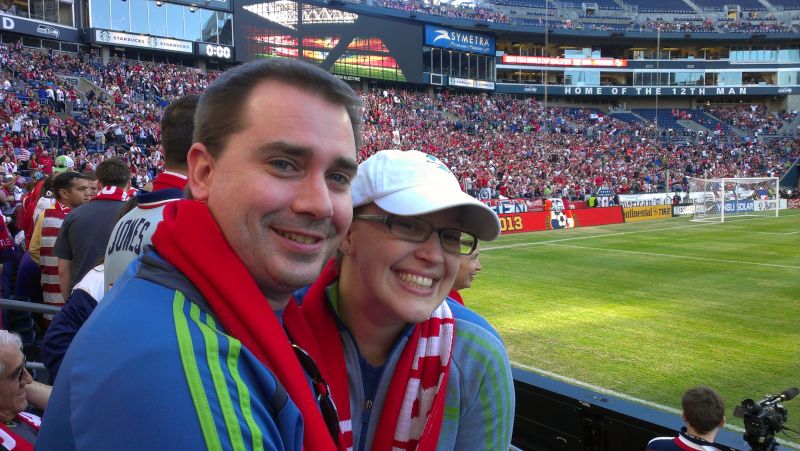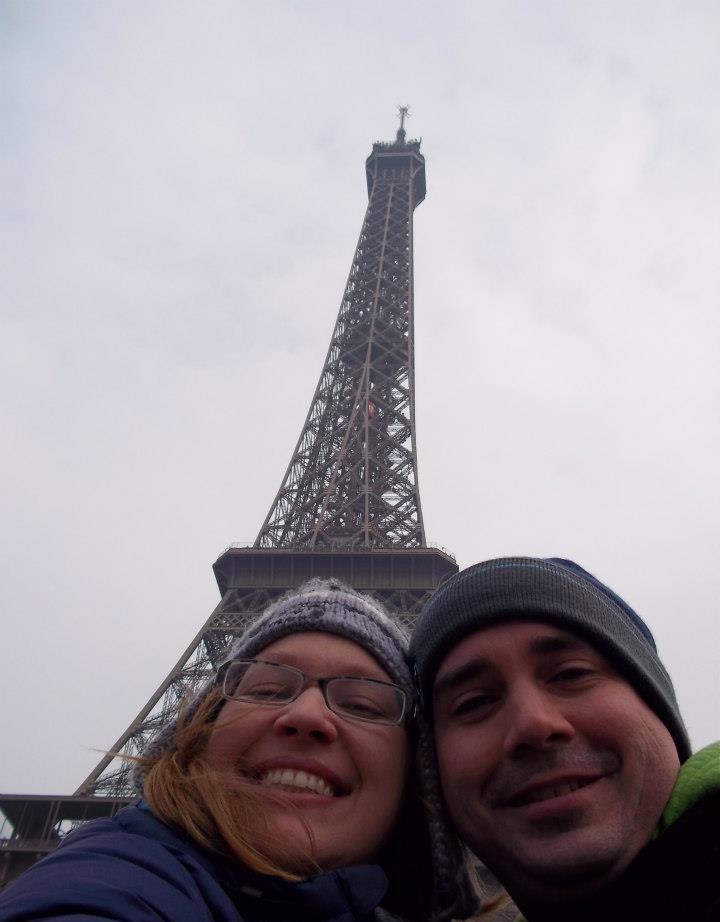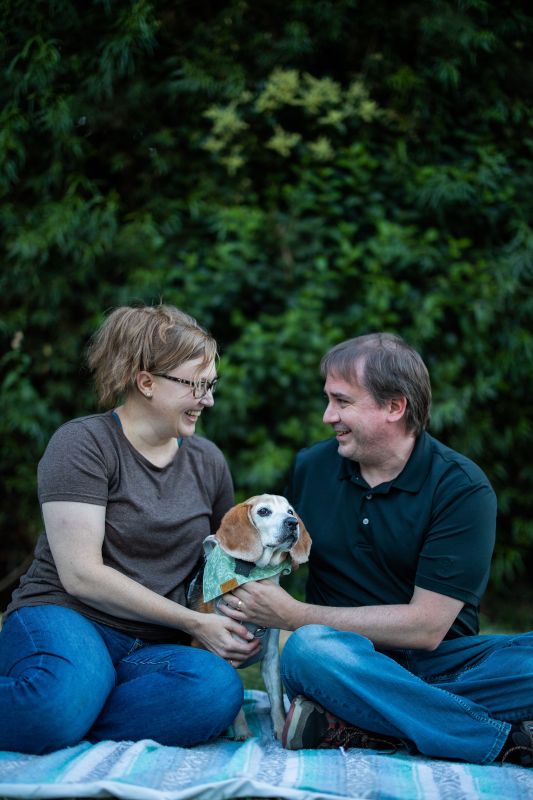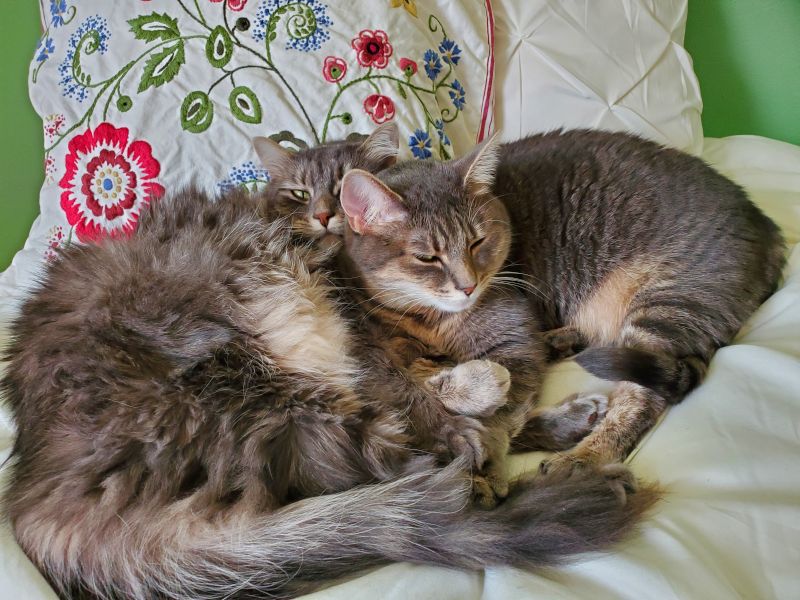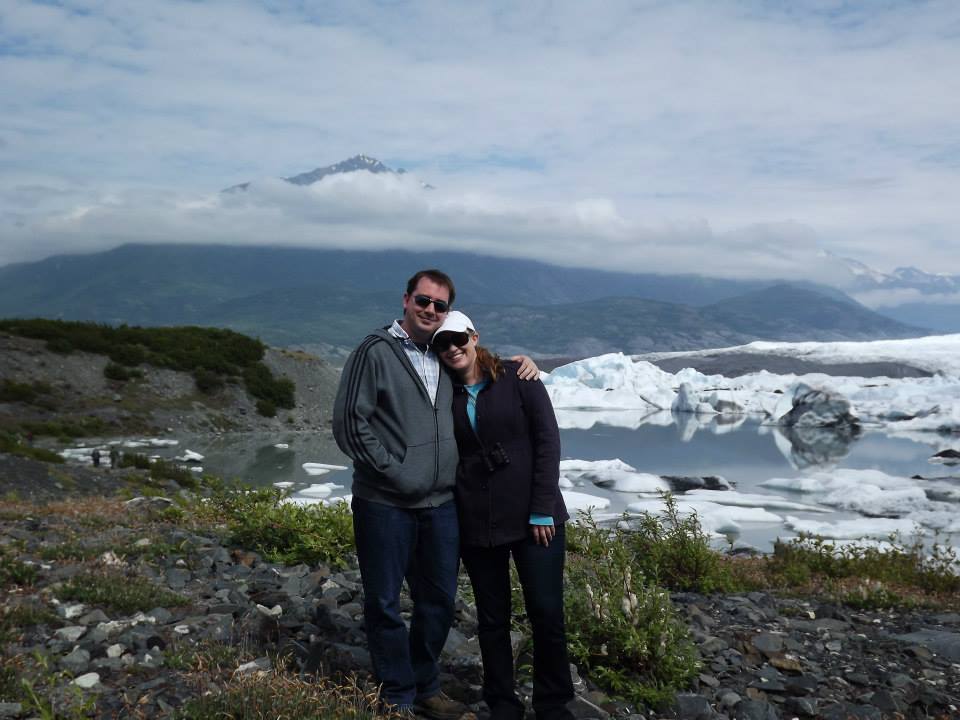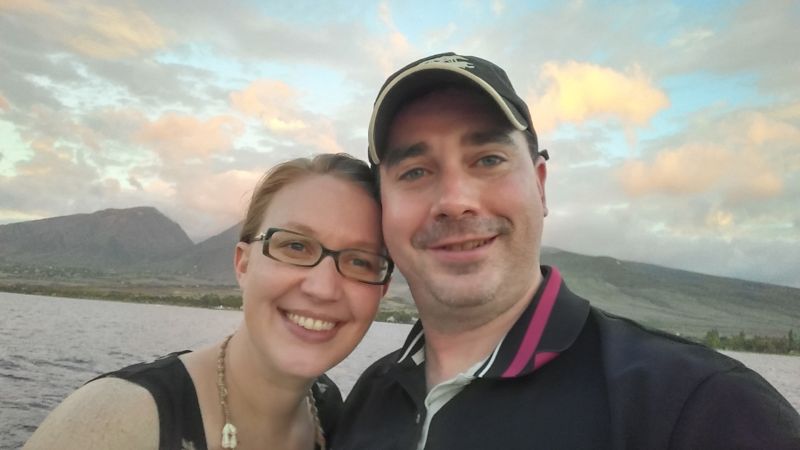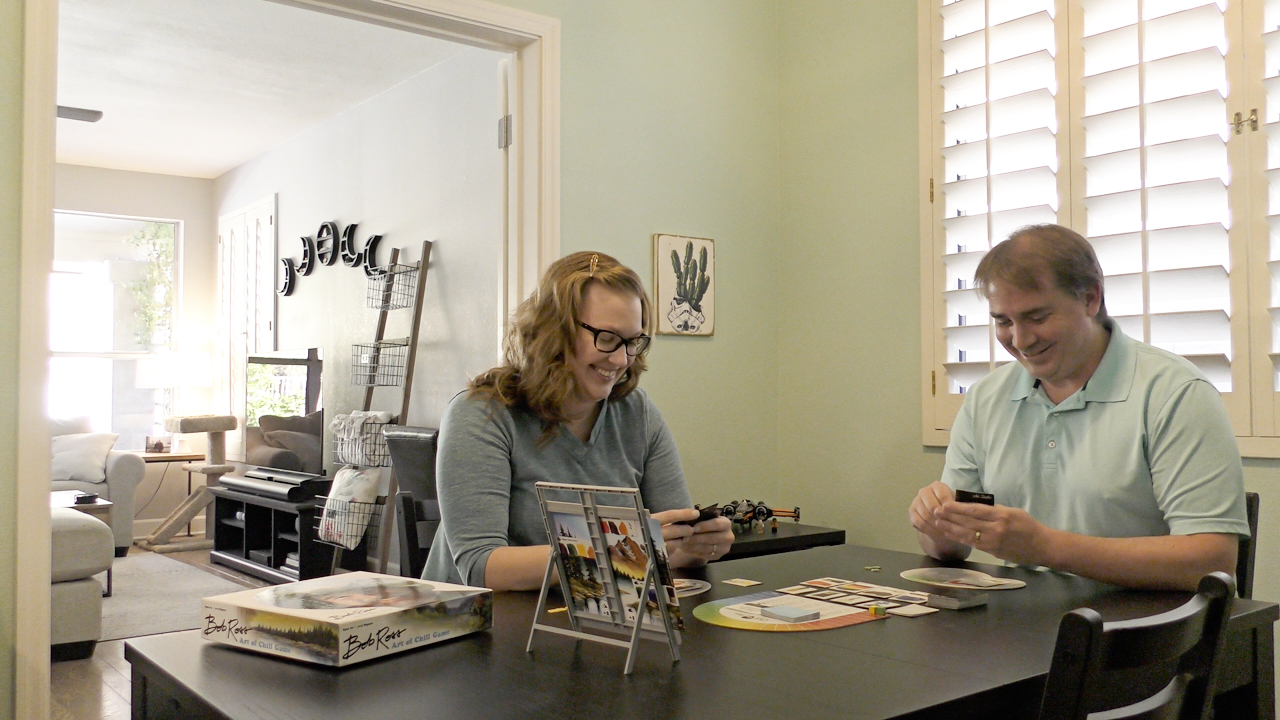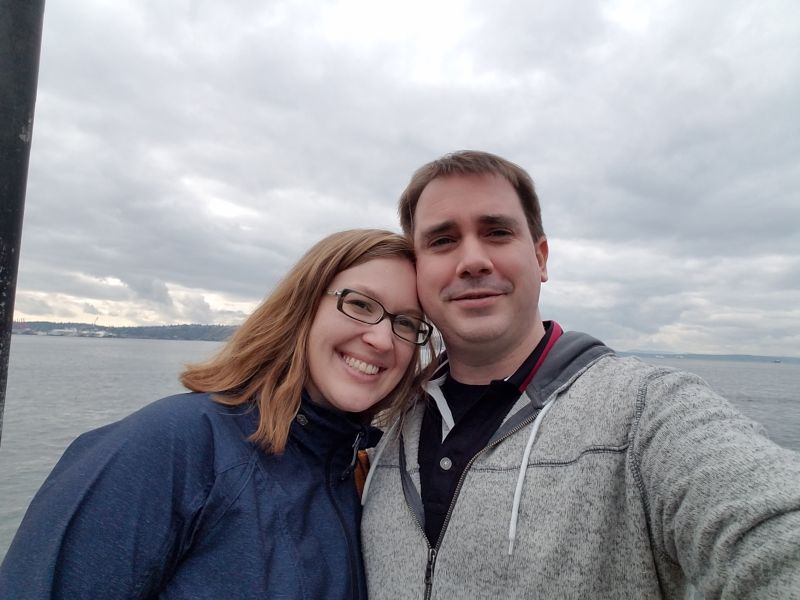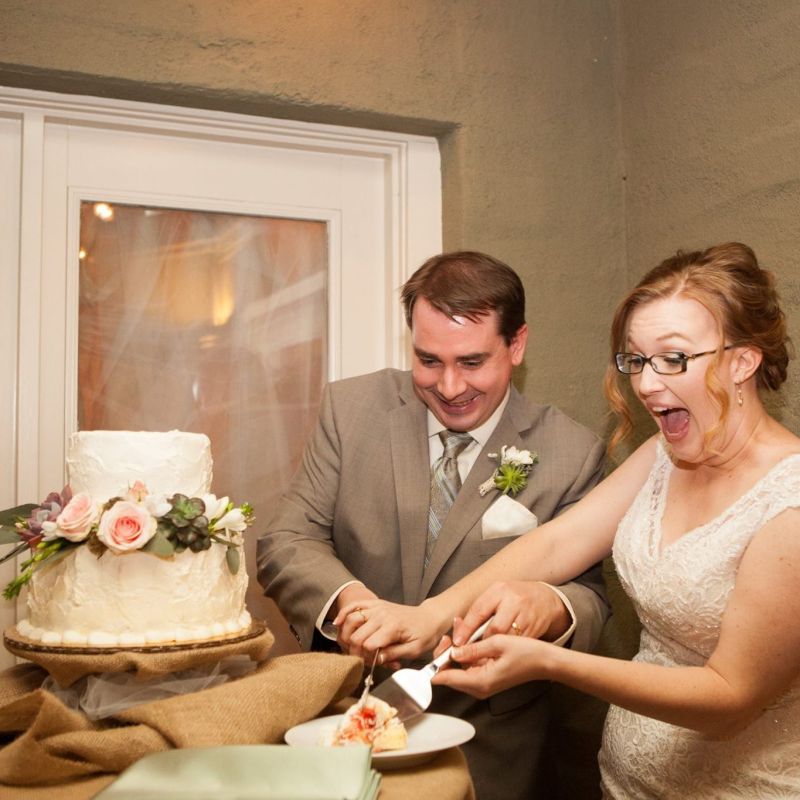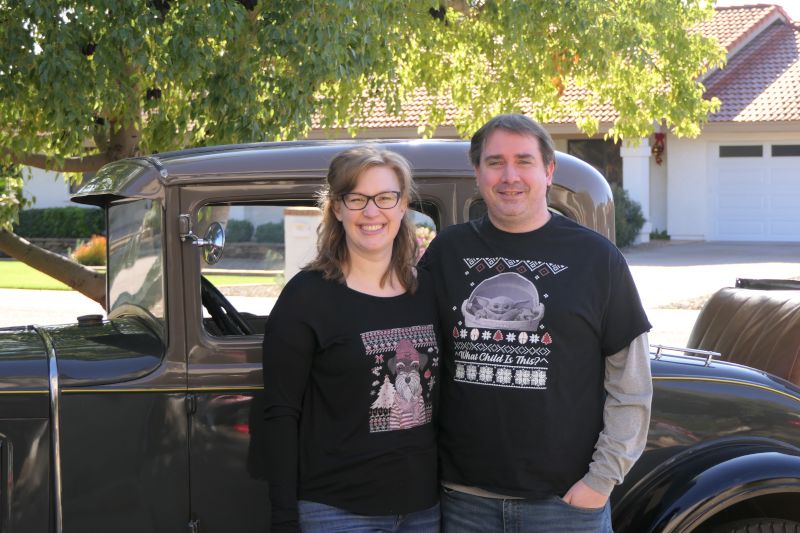 ×
1 / 12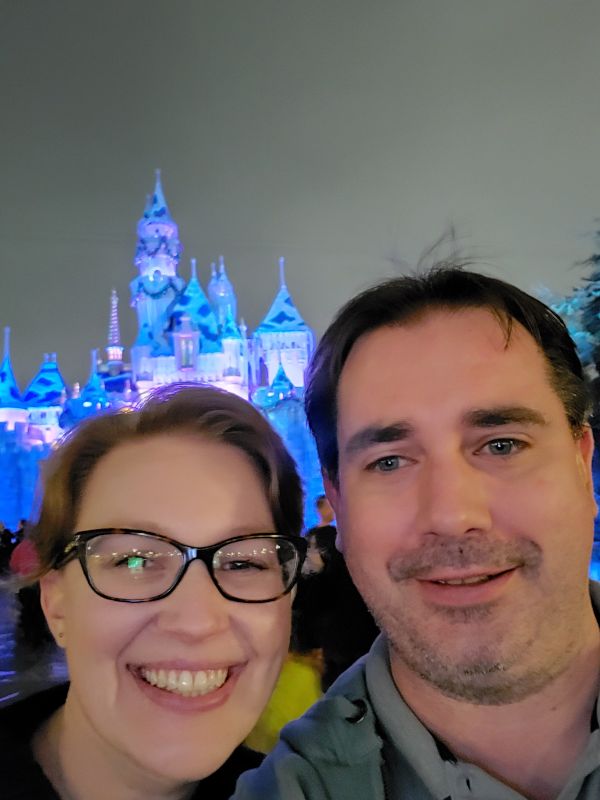 2 / 12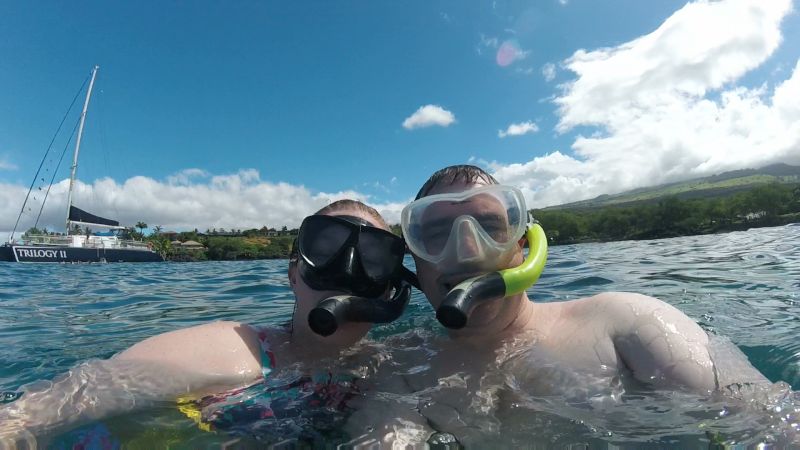 3 / 12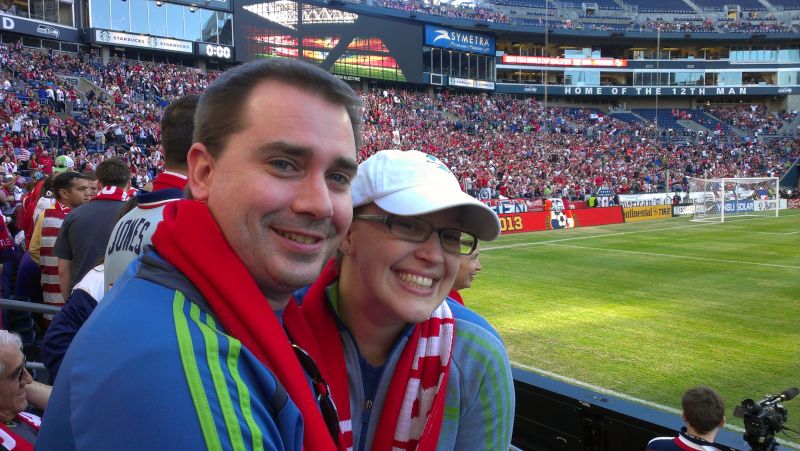 4 / 12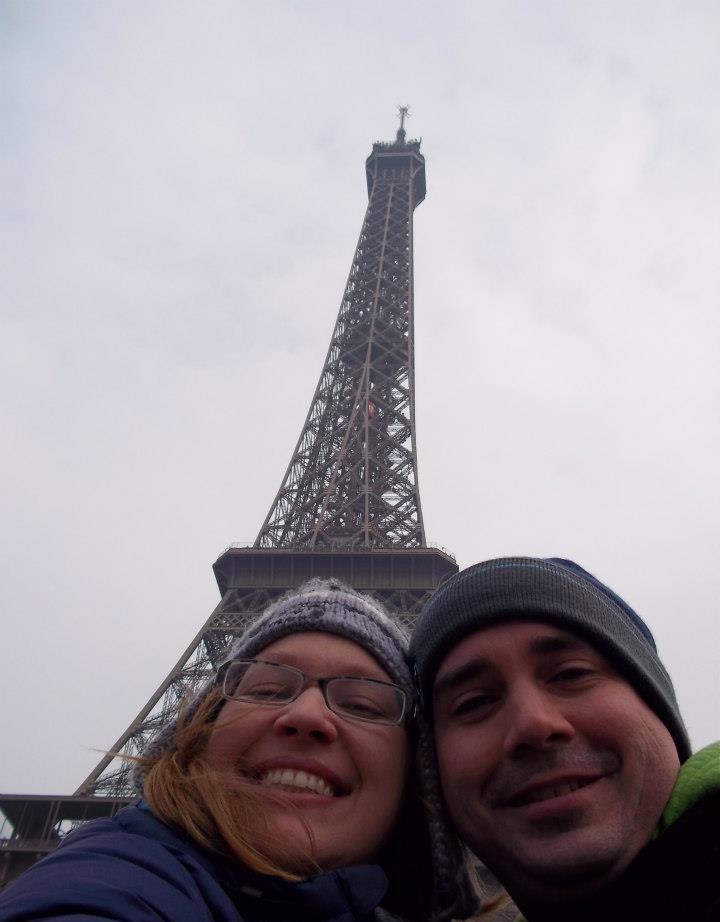 5 / 12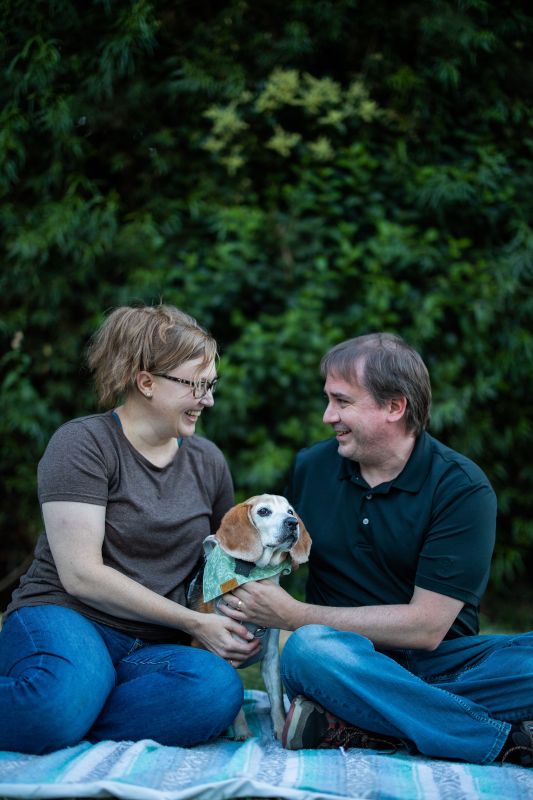 6 / 12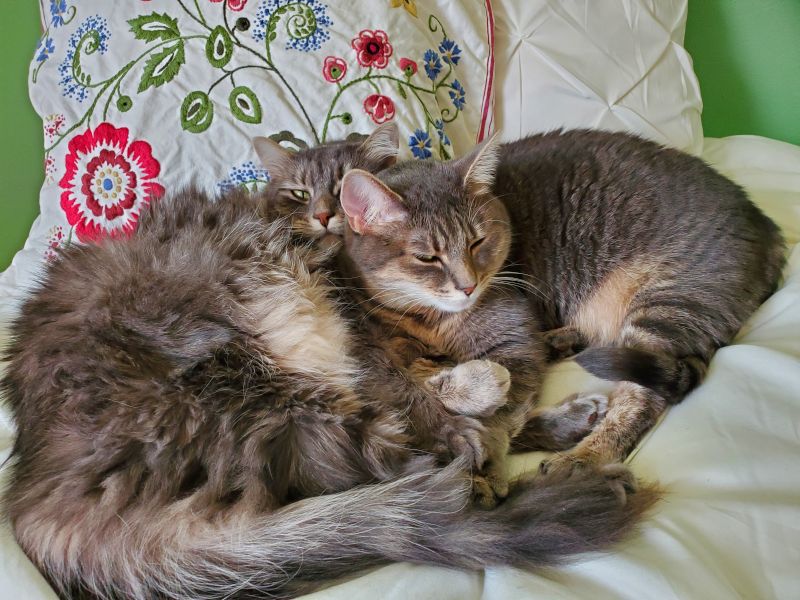 7 / 12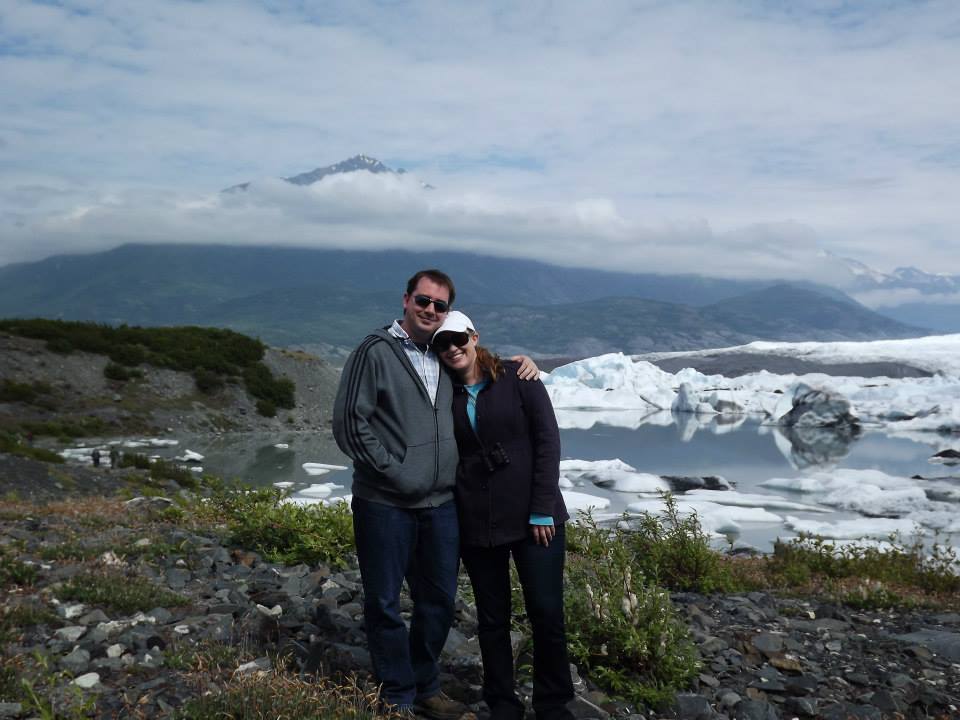 8 / 12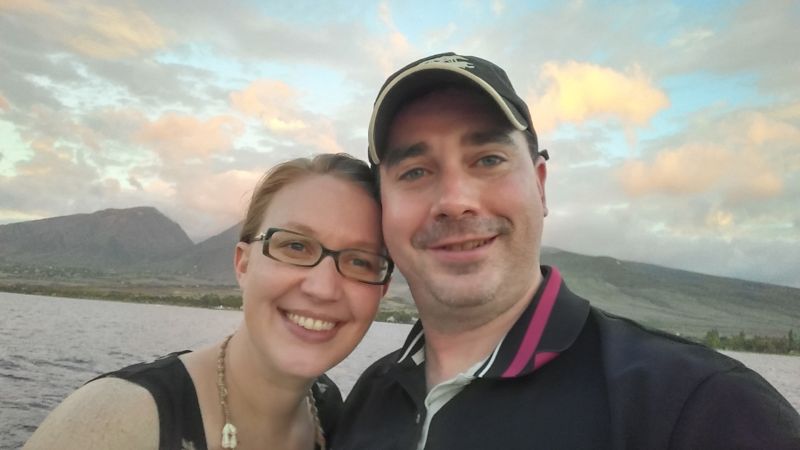 9 / 12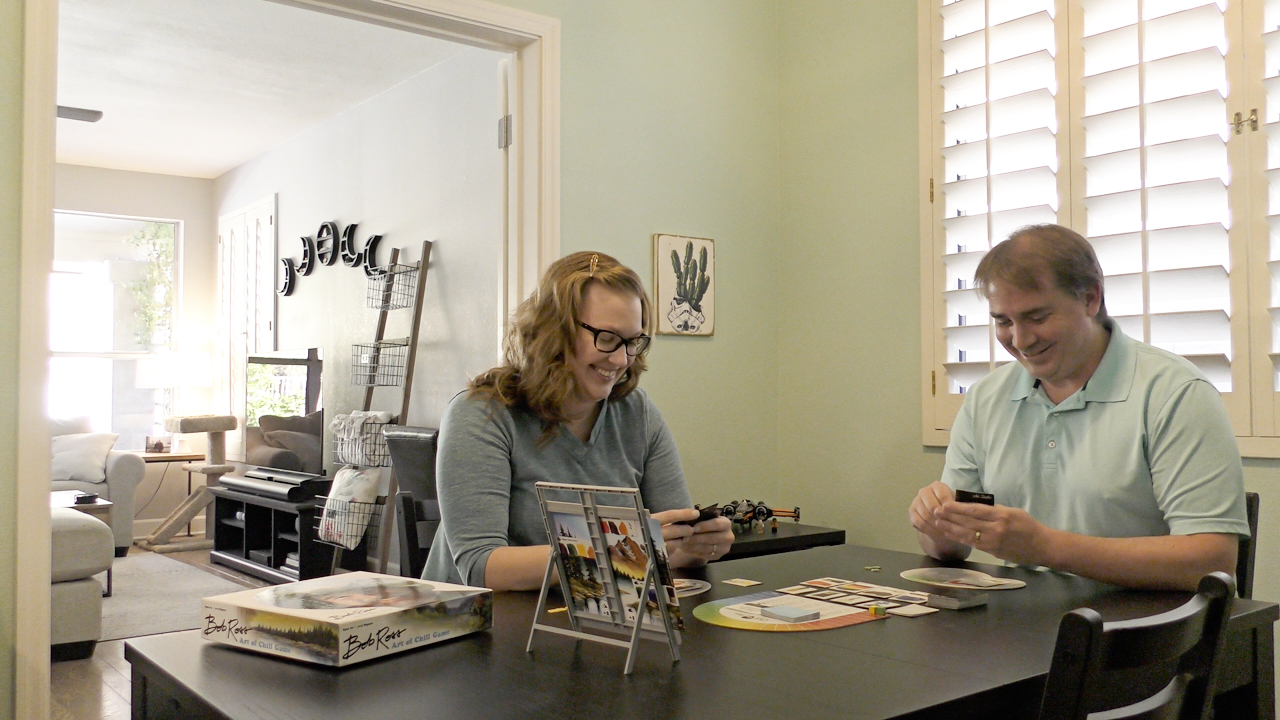 10 / 12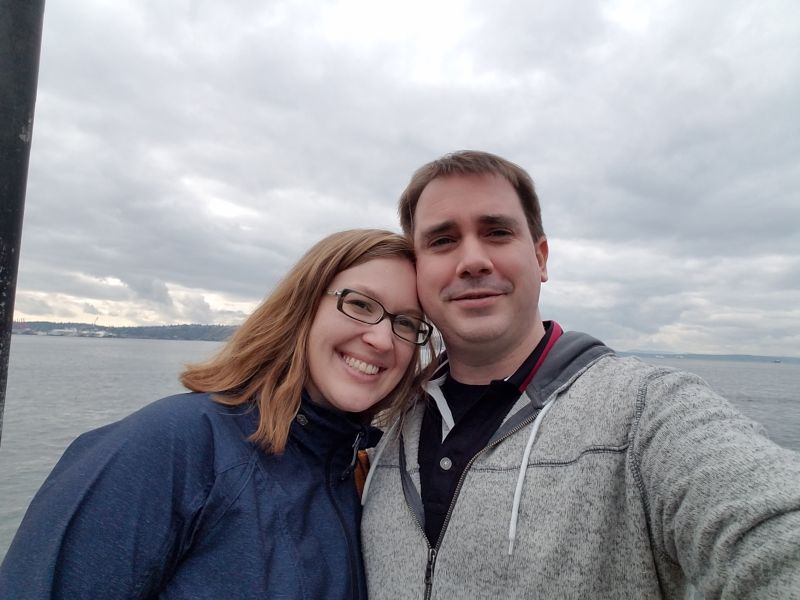 11 / 12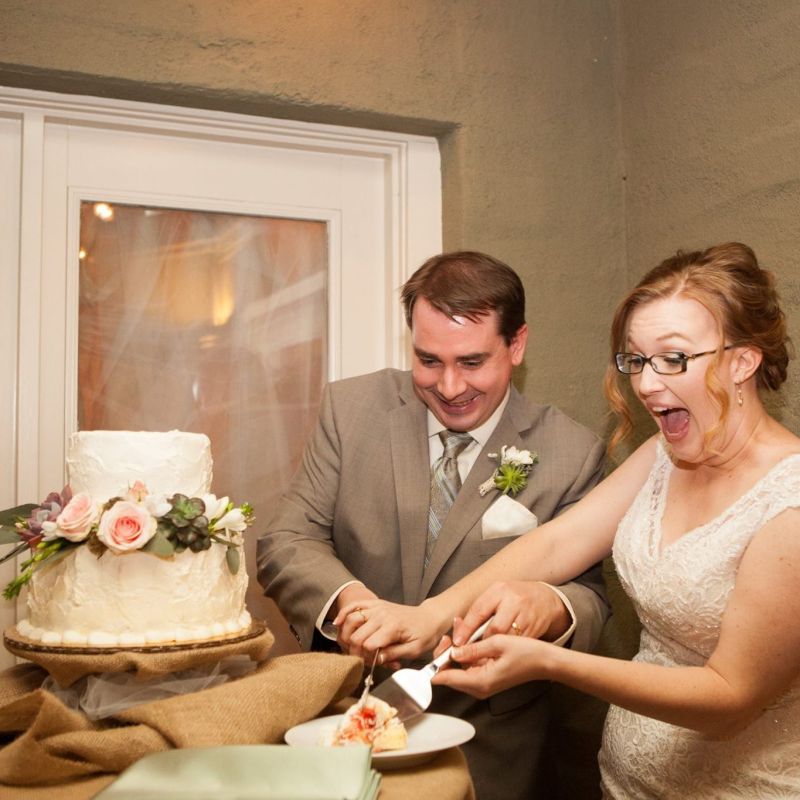 12 / 12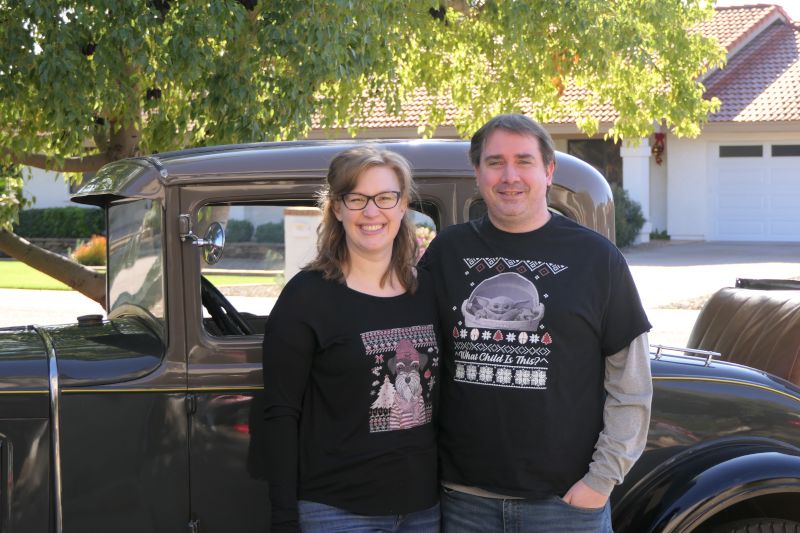 ❮
❯
Our House and Neighborhood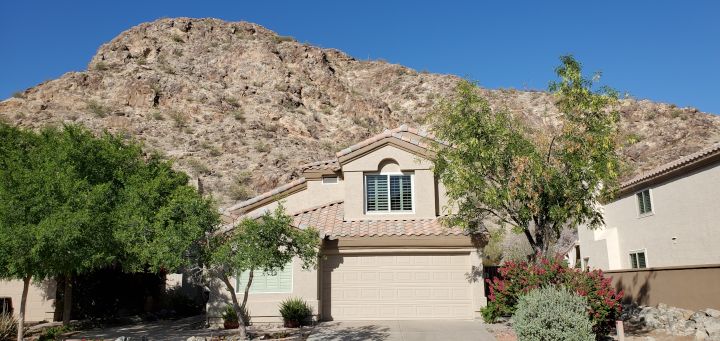 We love our home! Our home is nestled in the beautiful foothills of South Mountain in a small suburb of the greater Phoenix area. The central point of our house is the "TV room" where the whole family can get together at once (including the pets). This connects to our music and game rooms, in case some family members want to do a puzzle or enjoy the view from our living room. One of our favorite things is our backyard, which backs up to a beautiful mountain. It is very peaceful, and we love to relax by the pool and watch all the wildlife go by.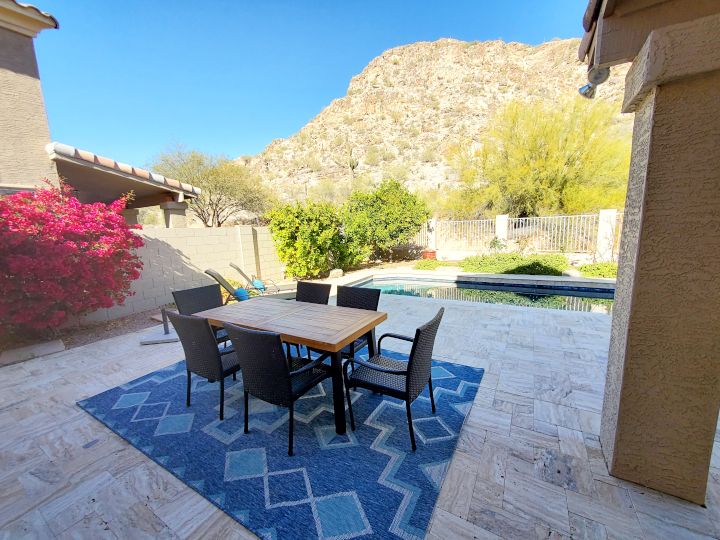 In our neighborhood, we feel like we're out of the hustle and bustle of the city yet still have a few shopping centers near us with all the essentials. The area features many hiking and biking trails. We're also near some of the best schools in the state; our neighbors are always taking walks with their dogs, and children of all ages ride their bikes and play nearby. Everyone waves as they go by. There's also a very large park less than a mile away that has a playground, sports fields, and courts. And when we do want to do activities like the zoo, museum, or sports event, we have easy access to downtown.
Our Extended Families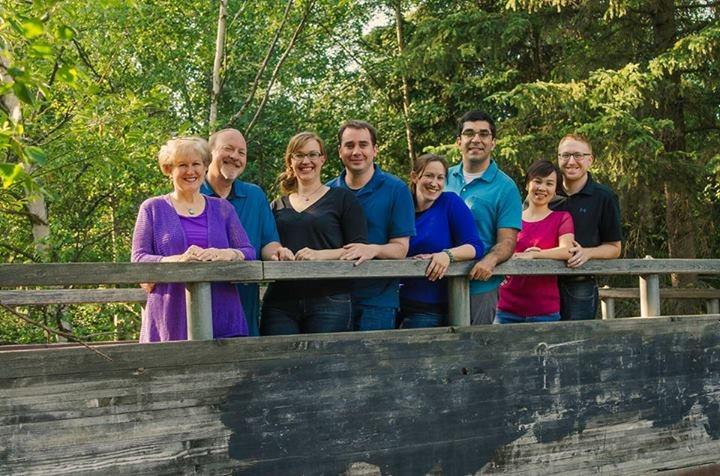 We have wonderful, loving parents and siblings in both Nashville and Phoenix. We recently moved back to Arizona, where Amelia grew up, to be closer to family. Our local family members include Amelia's mother and father, sister and brother-in-law, as well as her brother and sister-in-law (who also recently moved back to the area!). Chris's mother, father, and sister live in Tennessee along with an abundance of aunts, uncles, and cousins—not to mention everyone's cats and dogs!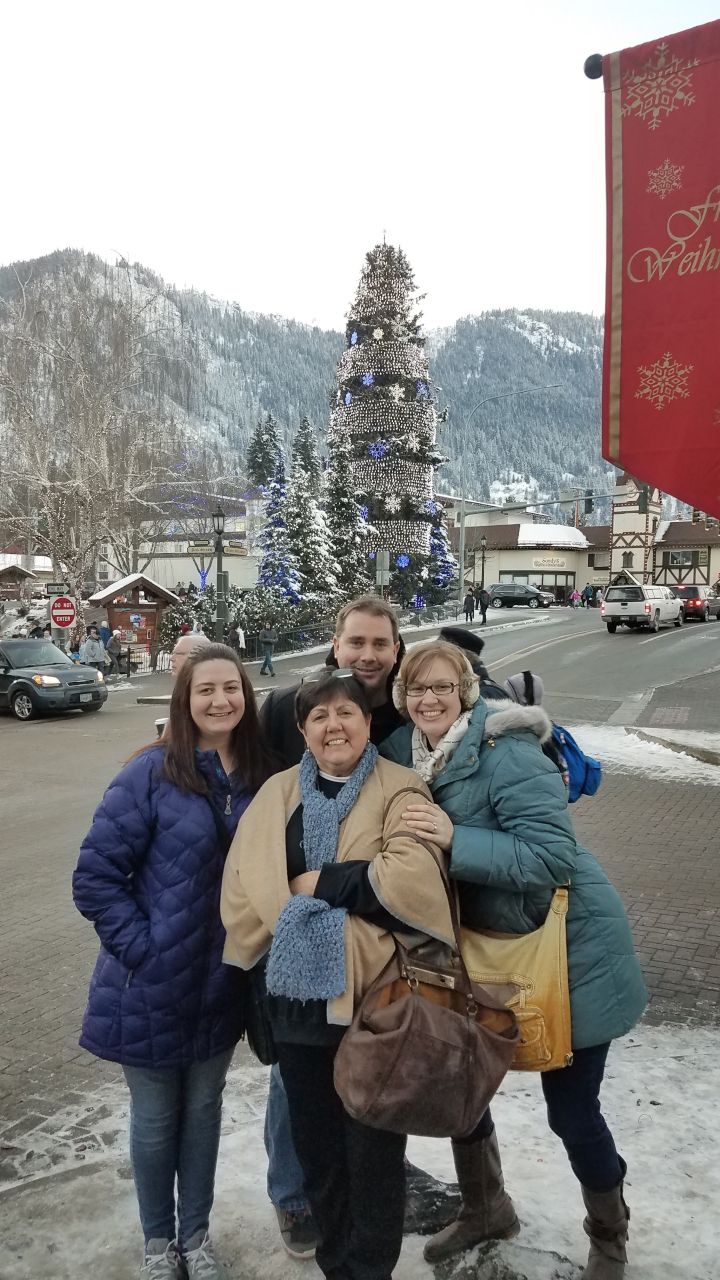 We enjoy seeing Amelia's family at least once a week to share a meal, play board games, watch movies, or cheer on local sports teams. We also visit Chris' family for holidays as well as other vacation trips—and Chris' mom and sister also come out to visit us regularly. We enjoy going to the zoo, seeing shows, and simply enjoying each other's company. And everyone in both states is beyond excited to welcome a new family member.
From Us to You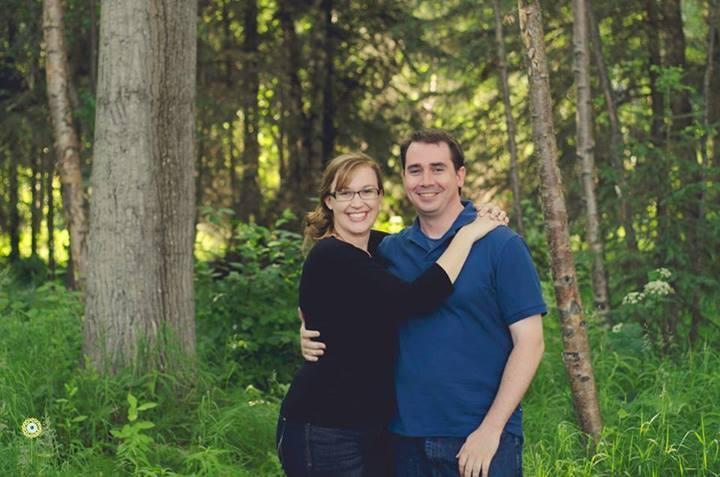 We know that it isn't possible to fully understand the position you are in in this moment. Whatever you may choose, please know how much we admire and respect the decision you are making. Our sincerest hope is that this profile offers a chance for you to get to know us a little better. And whether you feel that your child would be best placed with us, or elsewhere, we hope that the promise you wish for your baby will be fulfilled: to find a loving, openhearted, happy home.
As parents, we will be playful, generous, gentle, and kind. We strongly value compassion and integrity, and want to offer any children we have ample opportunity to discover who they are. Whether they are shy and quiet or robust and adventurous - whether they find their passion in sports, dance, music, reading, or something new! We want to give them every chance to explore and learn and grow. To know that whoever they are is who we want them to be.
We are grateful to have good jobs we both enjoy that will offer many opportunities, from lessons and tutors to trips and camp, as well as other endeavors that will expand their world view. We intentionally chose a neighborhood with good-quality schools nearby, including a few that represent the most diversity in the state. We would seek to offer the children in our family an education that exposes them to a wide variety of people, as well as other languages, cultures, and lifestyles. We want to offer safe, learning-based experiences, as well as teach them compassion for others and wonder and curiosity for all that the world can hold.
We love to simply be home and enjoy each other, whether we're watching a movie, playing a board game, or making dinner together. We are quiet and calm people and find our contentment in taking care of our home, playing with our pets, and relaxing on our big comfy couch. We are also so grateful to have family nearby-and we cannot tell you the excitement our parents and siblings have when they think about the addition of a little one in our lives. Rest assured, they will be doted upon. We see our family in Arizona often, for dinner and movies, or to help each other with house projects. As for our family in Tennessee, we usually see them for holidays and at least one other time during the year. Chris's sister lives with Chris's mom, and we love being able to spend time with both of them during our visits, doing puzzles and eating delicious southern barbecue!
We would love to have as much or as little contact with you after potential adoption as you would like. We are very easy to reach by text and email, and would be happy to share photos and updates monthly if that feels right to you, along with mailing hard copy photos and letters (Amelia loves going to the post office!). We would also be happy to have one in-person visit each year, potentially more depending on distance and your preferences.
Our plan would be to start talking about adoption from the very beginning. Storybooks and simple conversations when they are little, then deeper conversations, more robust reading, as well as support groups or counseling as they grow to whatever extent they would like. We want this child to know that they are adopted and they are loved - and they deserve to know just how much and how many people care for them. We hope to create an open dialogue throughout their childhood, both inviting questions from them as well as asking them about their thoughts, worries, or anything they may be feeling. We have already purchased a handful of books about adoption to help guide us through these conversations.
Thank you for taking the time to read our letter. We hope it offered some insight into who we are, and helped you know if we may be the type of home you are thinking of.
Warmly,
Chris & Amelia
Favorites
Actor
Bill Murray
Jimmy Stewart
Actress
Uma Thurman
Joan Fontaine
Author
Arthur C. Clarke
Charlotte Bronte
Book
Hitchhiker's Guide to the Galaxy
Jane Eyre
Candy Bar
Snickers
Almond Joy
Cartoon
Futurama
Bob's Burgers
Childhood Memory
Family vacations to the beach
Road trips with my dad
Childhood Toy
Transformers
Stuffed animals
Children's Book
Where the Sidewalk Ends
The Velveteen Rabbit
Classic Movie
Casablanca
Jane Eyre
Day of Week
Saturday
Tuesday
Dessert
Ice cream
Chocolate Eclair
Disney Movie
Toy Story
Sleeping Beauty
Dream Car
One that flies
50's Convertible
Dream Vacation
Hawaii
Australia
Family Activity
Game Night
Board games
Flower / Plant
Tulips
Succulents
Form of Exercise
Swimming
Walking
Game
Code Names
Apples to Apples
Holiday
Christmas
Christmas
Holiday Song
Carol of the Bells
Jingle Bell Rock
Holiday Tradition
Watching A Muppet Christmas Carol
Decorating
Ice Cream
Reese's Cup Blizzard
Jamocha Almond Fudge
Leisure Activity
Playing video games
Taking a walk
Magazine
Popular Mechanics
Real Simple
Memory with a Child
Holding my cousin's new baby, who was wearing the sailor outfit I wore when I was a baby
Meeting my friend's new baby for the first time
Memory with Spouse
Vacationing in Hawaii
Jet skiing in Moorea on our honeymoon
Movie
Star Wars: The Empire Strikes Back
Jane Eyre
Movie Munchie
Popcorn
Raisinets
Movie Quote
"I think this is the start of a beautiful friendship."
"After all, tomorrow is another day."
Movie Type
Action/Comedy
Classic
Musical
The Producers
Rent
Musical Group
Led Zeppelin
Cat Stevens
Nursery Rhyme
Ole King Cole
Hey Diddle Diddle
Olympic Event
Downhill Skiing
High Dive
Personal Hero
Leonardo da Vinci
Malala Yousafza
Play
Rosencrantz and Guildenstern are Dead
You Can't Take It With You
Poet
Oscar Wilde
Khalil Gibran
Quality about my Spouse
Thoughtfulness
Gentleness
Quote
"For once you have tasted flight you will walk the earth with your eyes turned skywards, for there you have been and there you will long to return." -Leonardo da Vinci
"Set wide the window. Let me drink the day." -Edith Wharton
Restaurant
The Capital Grille
Rubio's
Sandwich
Club Sandwich
Monte Cristo
Scripture
"Do unto others as you would have them to unto you."
"Let all that you do be done in love."
Shopping Store
Best Buy
Etsy
Song
Immigrant Song, by Led Zeppelin
The Wind, by Cat Stevens
Sport to Watch
Football
Football
Sports Star
Eddie George
Megan Rapinoe
Sports Team
Tennessee Titans
Seattle Sounders
Subject in School
Science
English
Superhero
Spiderman
Squirrel Girl
Thing to Cook
Spaghetti
French Toast
Time of Day
Evening
Early morning
Tradition
My mother's homemade birthday cake
Decorating our front door for each season of the year
TV Show Character
Ron Swanson
Miss Piggy
Type of Music
Indie Rock
Folk
Get in Touch
Provide more information, so American Adoptions can connect you with this family.
---