1-800-ADOPTION
Thank you for viewing our profile
If you would like to learn more about us, please call 1-800-ADOPTION (2367846), fill out the form at the bottom of our on-line profile page, or email us at bp_information@americanadoptions.com.
To revisit our on-line profile page and view our profile video at American Adoptions, simply use your mobile phone to scan the QR code on the right. We are looking forward to hearing from you!
Kyle & Ariel
We are a home filled with giggles, music, books, and love. We are so excited to go on this adventure called parenthood one day, and we are so honored that you are reading our profile. We hope that you consider us and we look forward to going on this journey.
About Us
Job
Graphic Designer
Middle School Teacher
Education
Bachelor's Degree in Mass Communications
Master's Degree in Curriculum & Instruction
Relationship
Legally Married
What It Means to Become Parents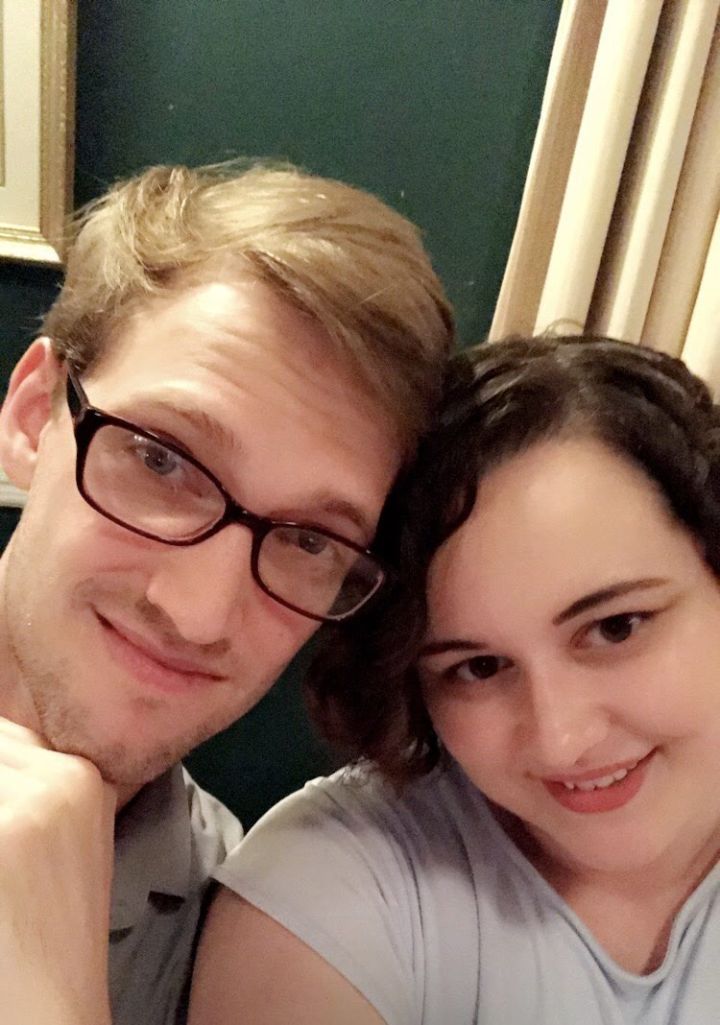 Being a parent means being a safe place to land in a storm. It means biting your lip while watching them get back up and not swooping in to save them every time. It means being there to help them find themselves. It means being there to say I have seen you all along, I know you. Being a parent is the most terrifying and beautiful balancing act of your life. Being a parent is the chance to be there to love unconditionally and get a front row ticket to watch a small human become the missing piece their small section of the world doesn't even know it needs yet.
We cannot wait to be there for all of our child's moments of discovering all of the wonderful and beautiful joys hidden in this world. The first time they dance in the rain. The first time they build a snowman. The first time they make a wish on a dandelion or play in a pile of leaves.
We can't wait to watch their imaginations take flight so that we can have tea parties, and fly on the back of dragons with them. We are so excited for all of the small moments in parenthood. We can't wait to be there for all of the giggles, tears, cuddles, and tantrums that are encased in our future small human.
Addressing Cultural Diversity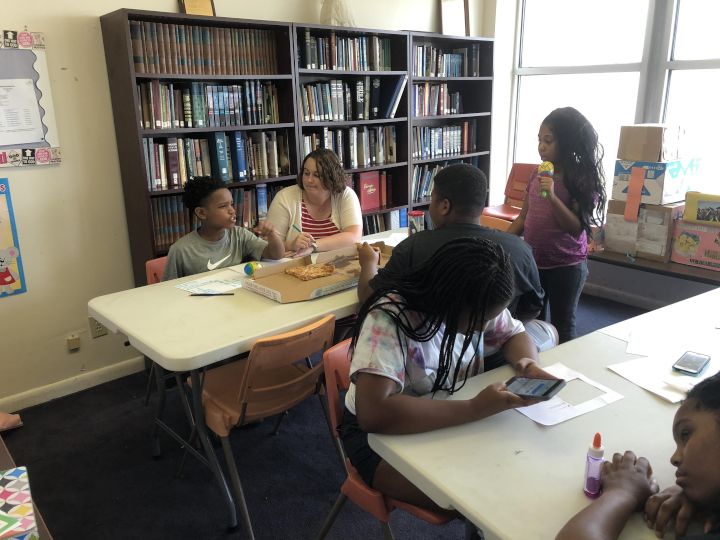 We are not a culturally diverse couple, but we are a couple who values and prioritizes cultural diversity. We each are working on multiculturalism in our respective careers. Ariel is leading a book study training on Multiculturalism in the classroom and how to ensure that all children are represented in the curriculum. Kyle is on a diversity committee in his job as well. We have helped plan game nights for other religions to help celebrate their culture as well.
We love celebrating other cultures anyway we can. We have read books and had thoughtful conversations with friends of other races and cultures about what it means to raise a child in that culture. We look forward to a lifetime of learning.
Ariel speaks Spanish and loves teaching others about the various cultural differences in Spanish speaking countries and we are looking to learn other languages together. We love exploring other cultures and language and look forward to embracing a child's cultural heritage and making it a part of our family's story.
Our Lifestyle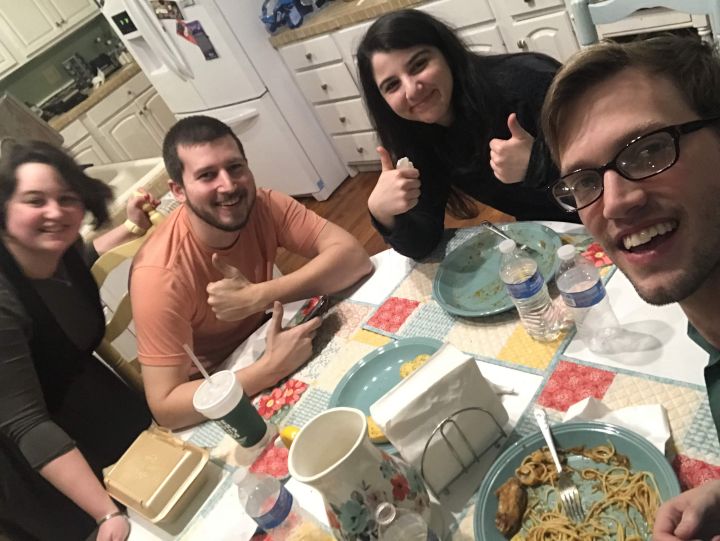 Our day usually begins very early with some quiet time or exercise. We love to wake up early to each have some time in the morning to get a jumpstart on our days. Then we each travel to our respective jobs. Kyle is a graphic designer and Ariel is a middle school teacher. When we get home there is usually time spent working on our own individual pursuits. Ariel may be painting dinosaurs or working on a short story. Kyle may be listening to an audiobook while going on a walk around the neighborhood.
Then we will often be in the kitchen singing along to a playlist while Ariel cooks dinner. Ariel loves to cook and does most days. Kyle is almost always found in the kitchen with her while she cooks and may be trying to keep up with the amount of dishes she uses while concocting a healthy dinner.
After dinner we often go on walks in the evening or read. We have a standing game night with friends on Tuesday nights and a family movie night every Friday. We go to church every Sunday and have a great time with our church family. We are often hosting a game night or dinner at our home and frequently see family. We love to go on mini-adventures to botanical gardens, aquariums, zoos, and parks around our town. We also enjoy going bowling or to any local festival.
Photos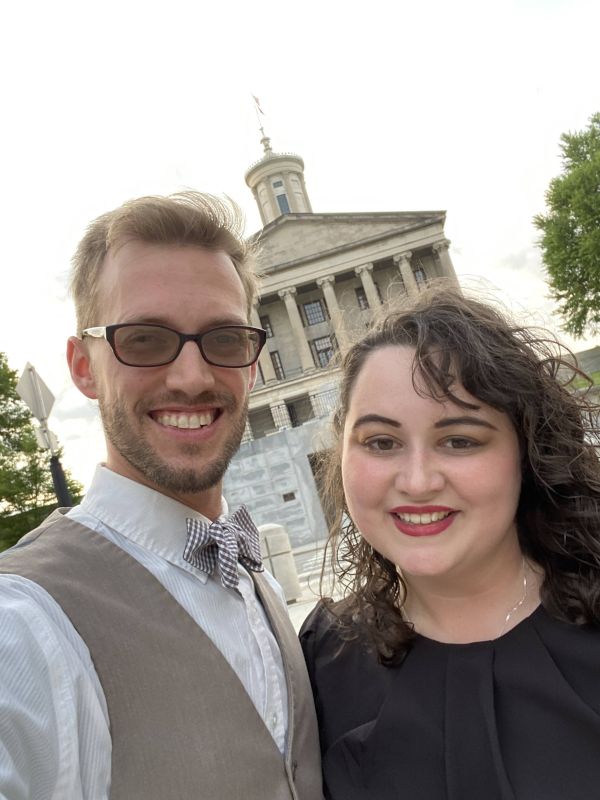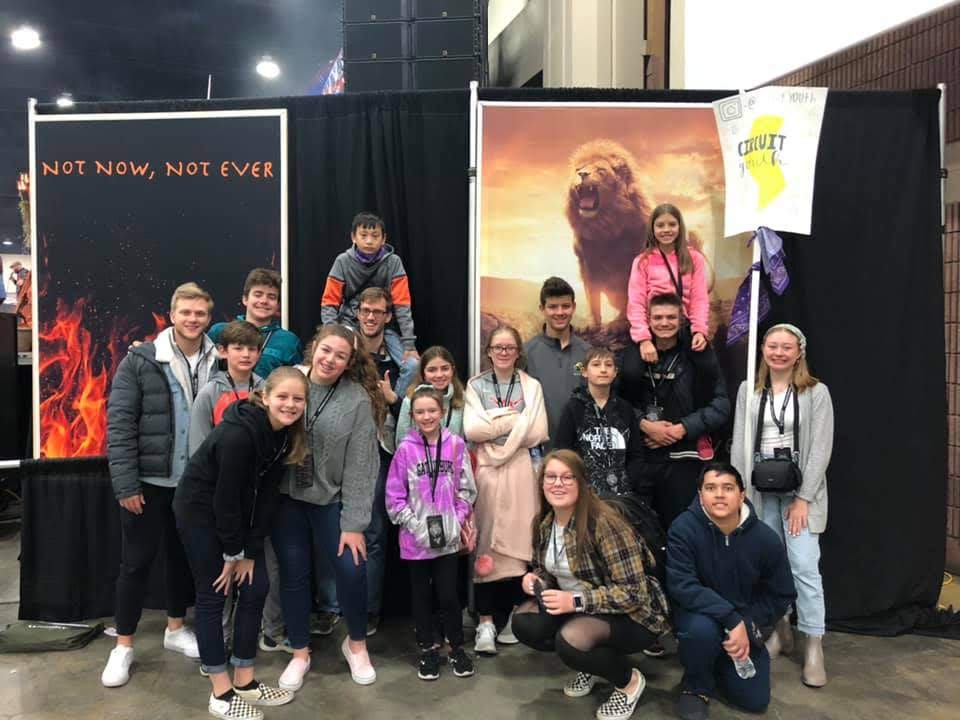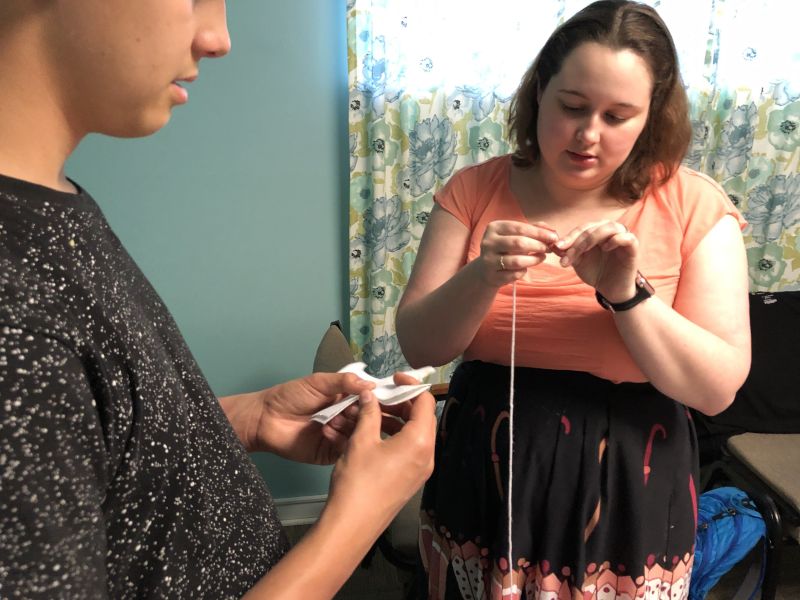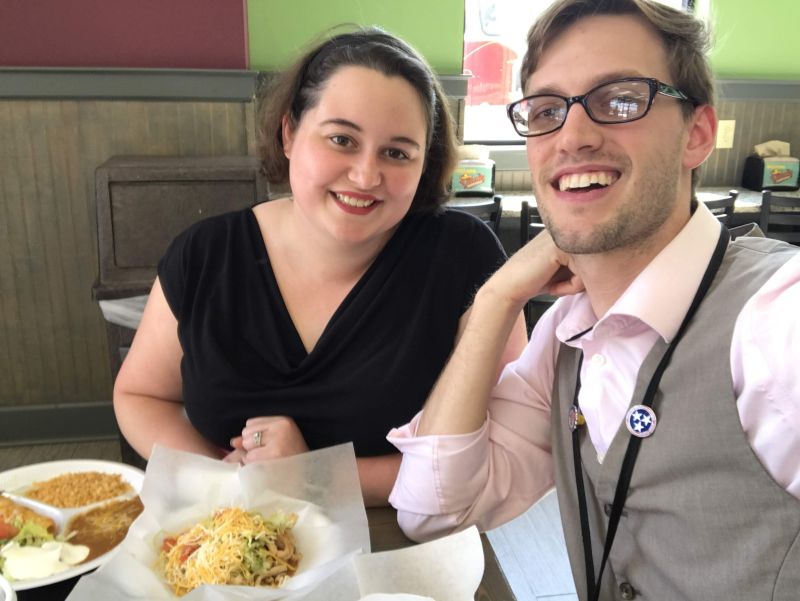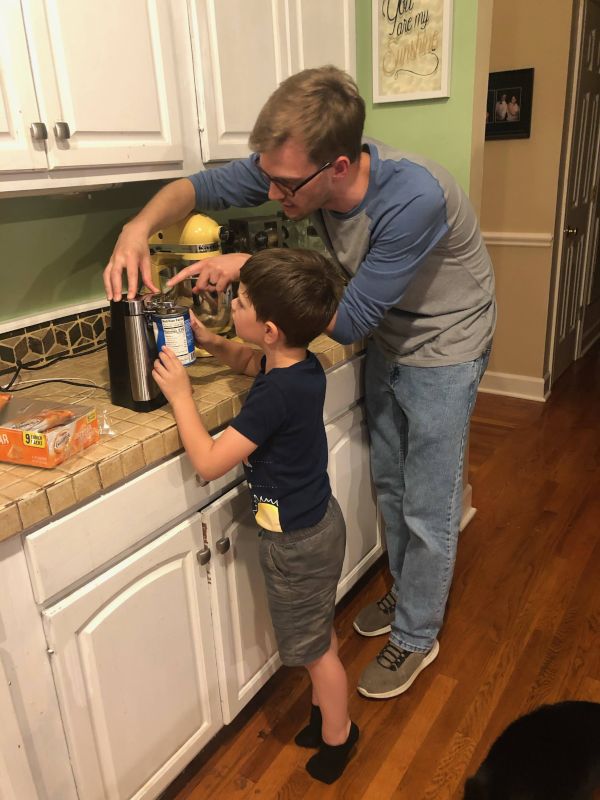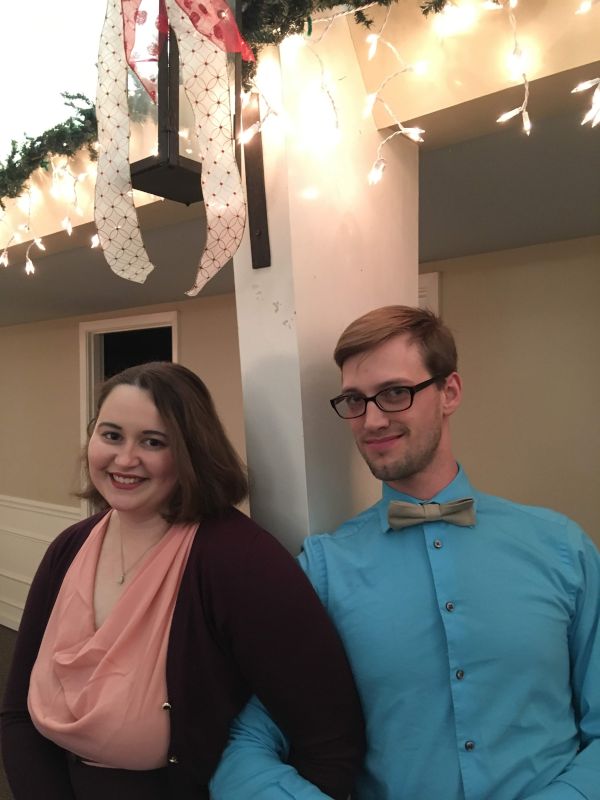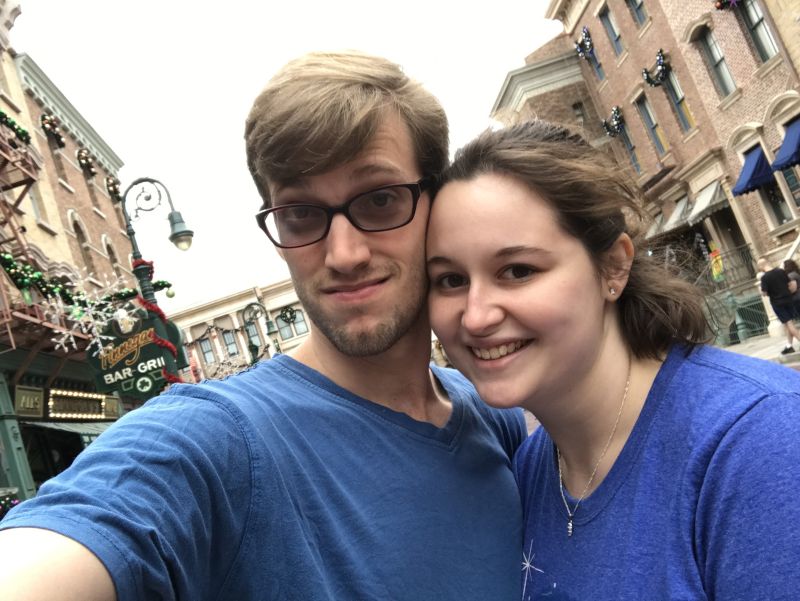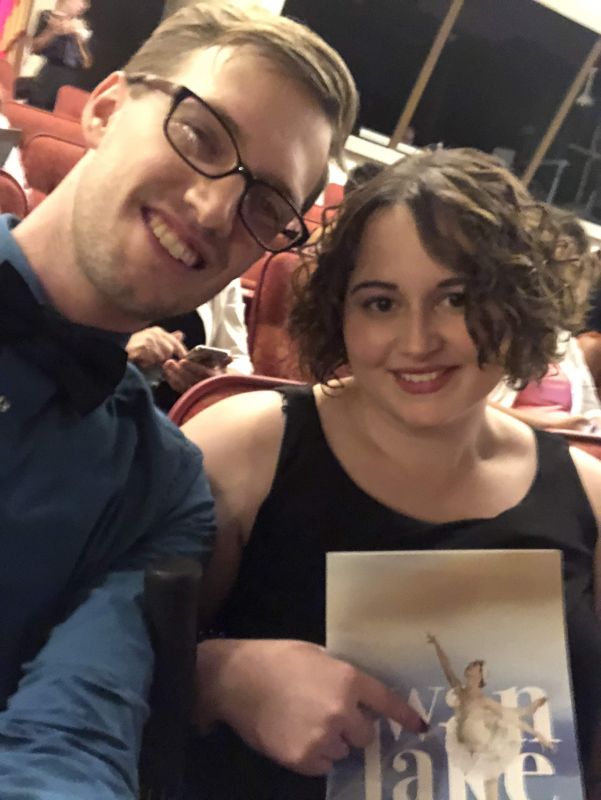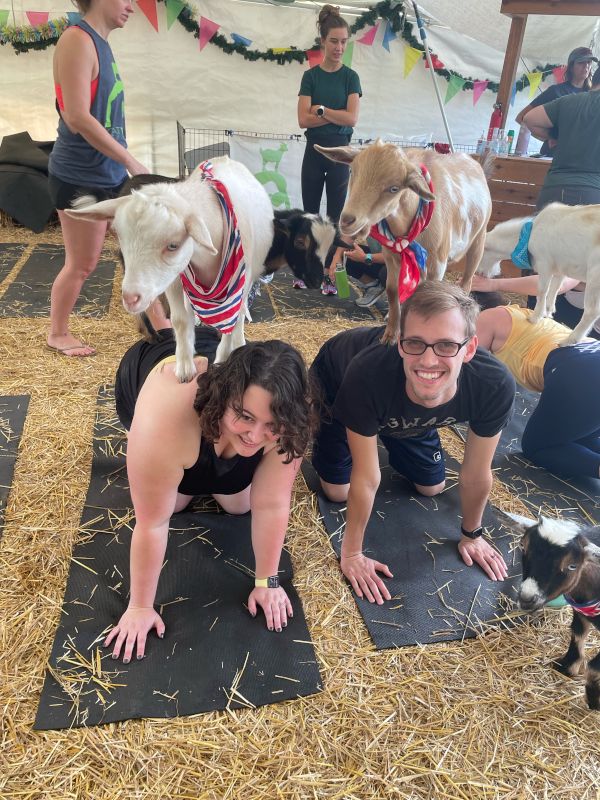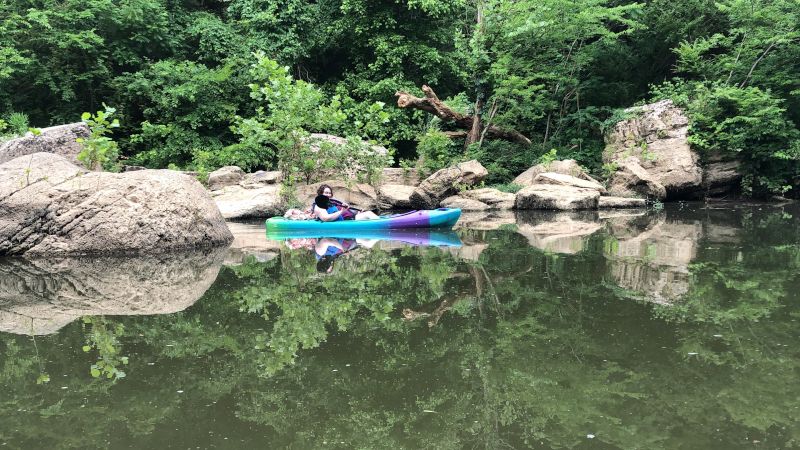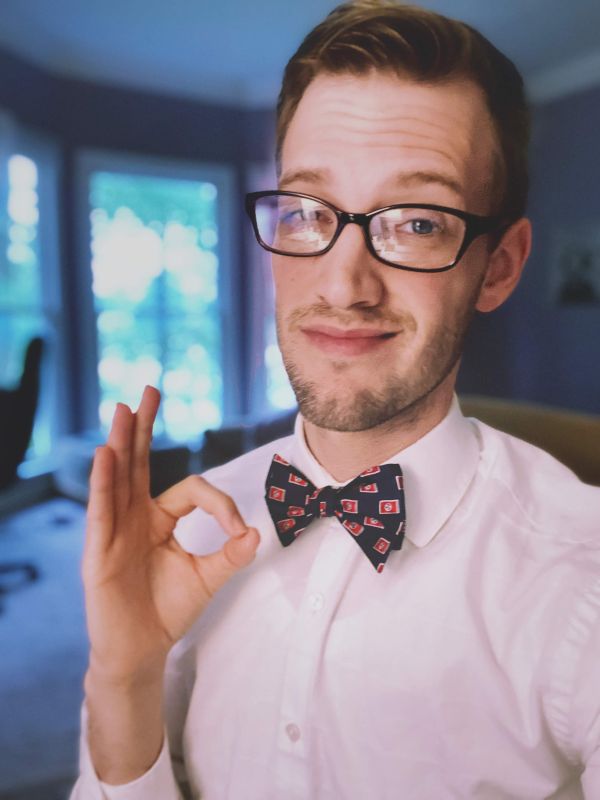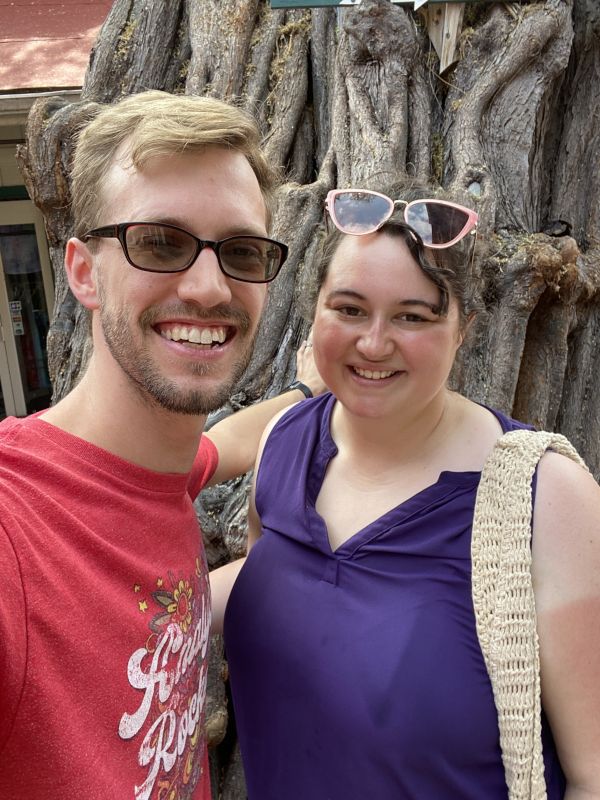 ×
1 / 12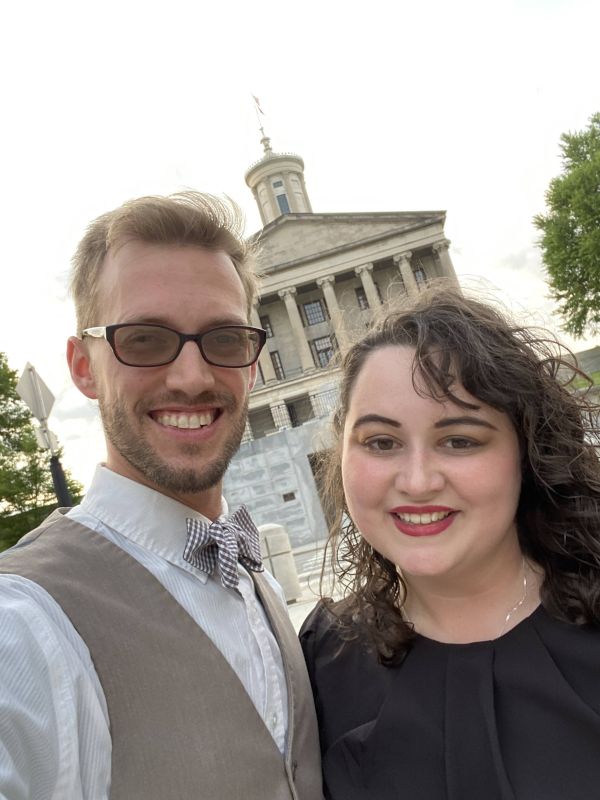 2 / 12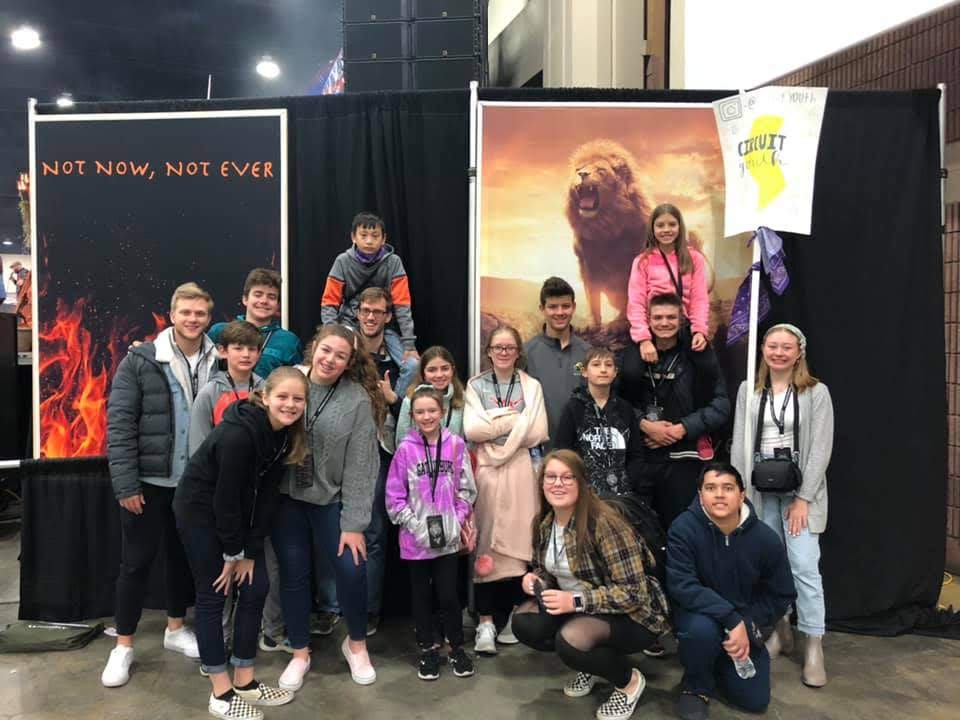 3 / 12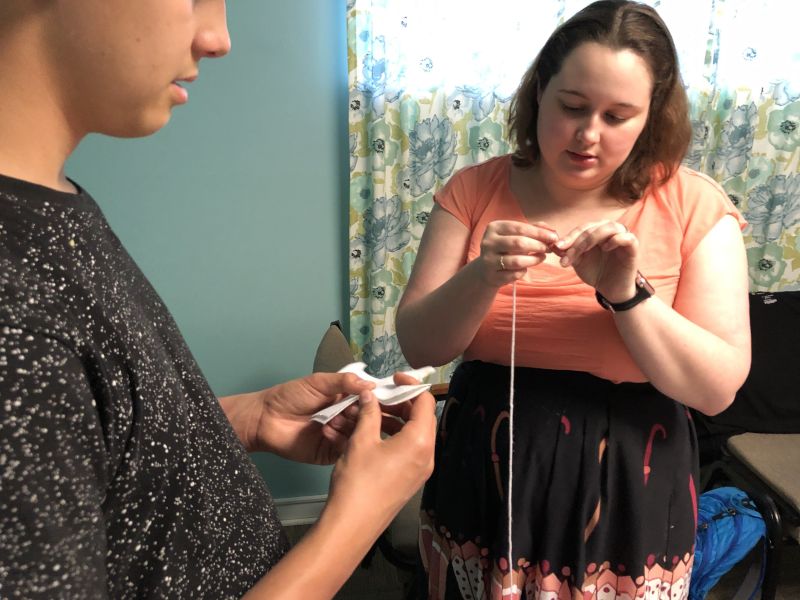 4 / 12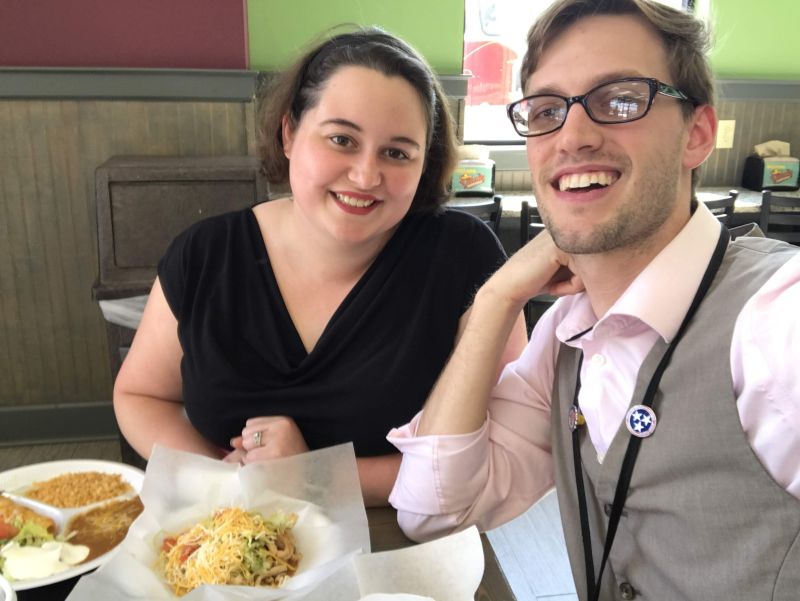 5 / 12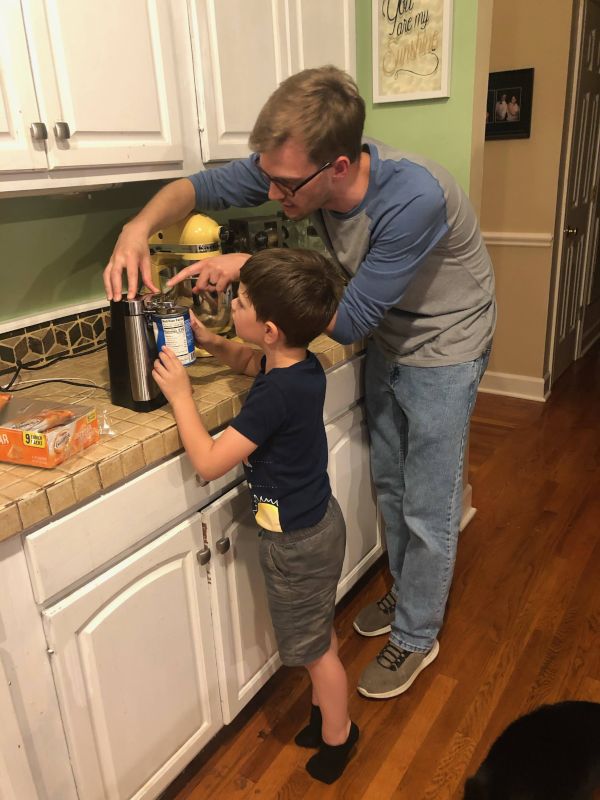 6 / 12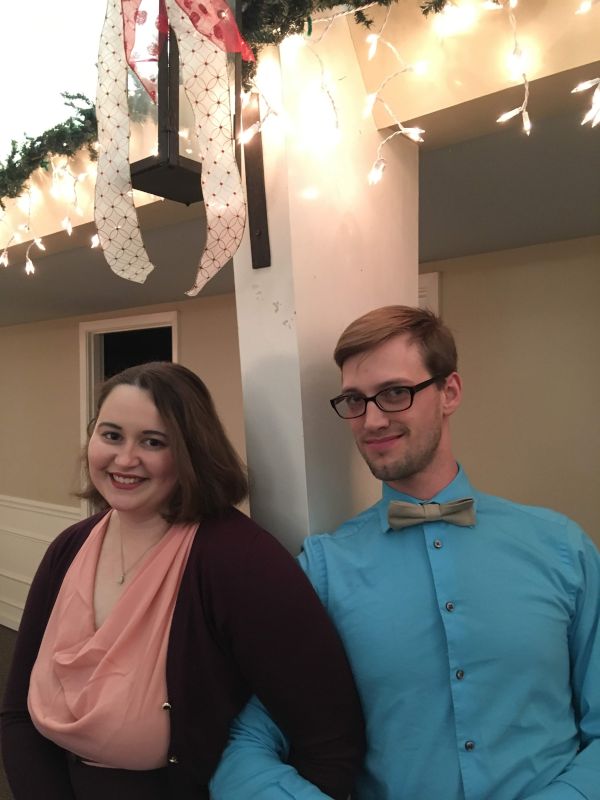 7 / 12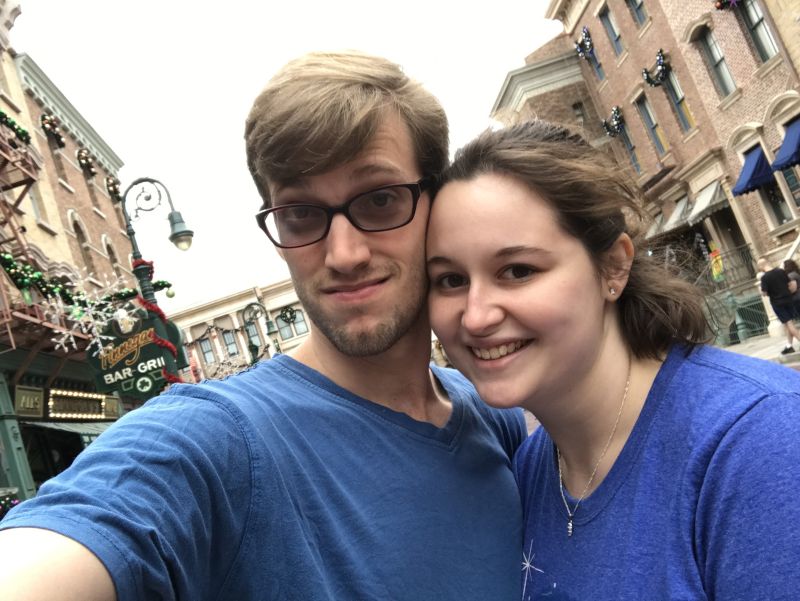 8 / 12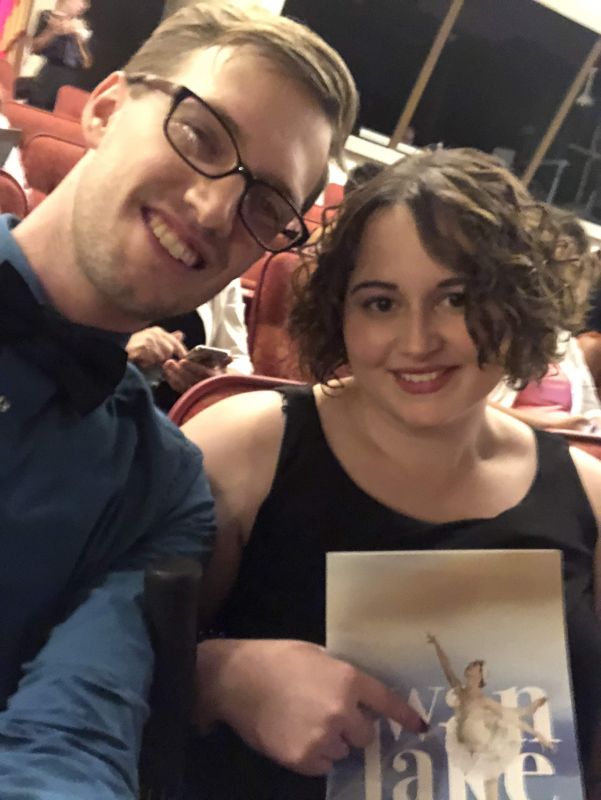 9 / 12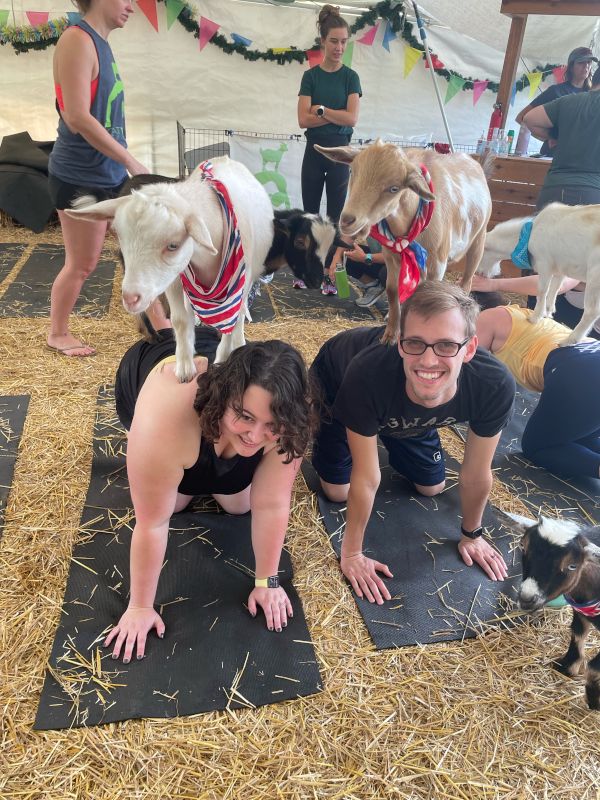 10 / 12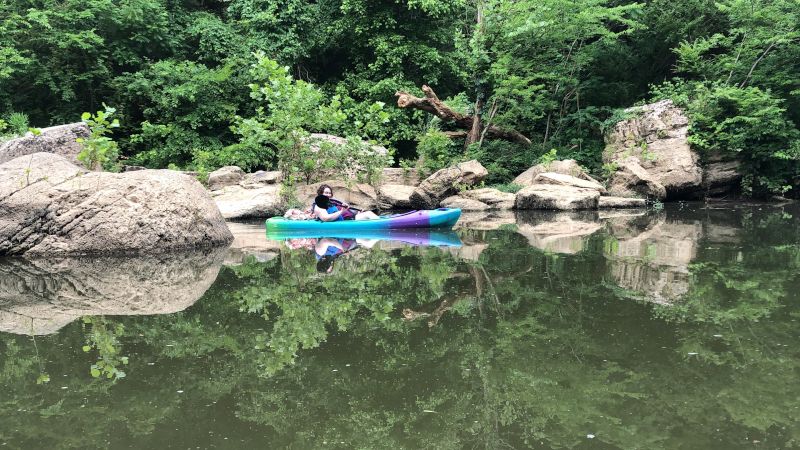 11 / 12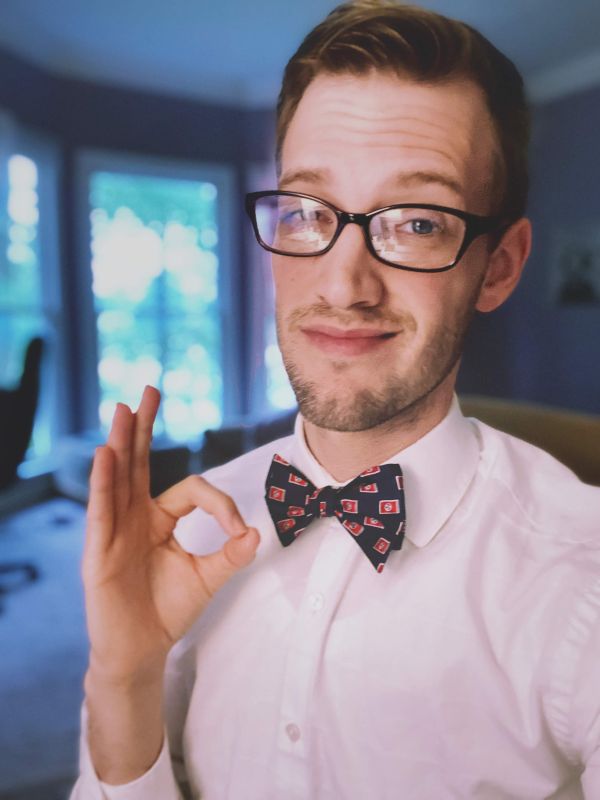 12 / 12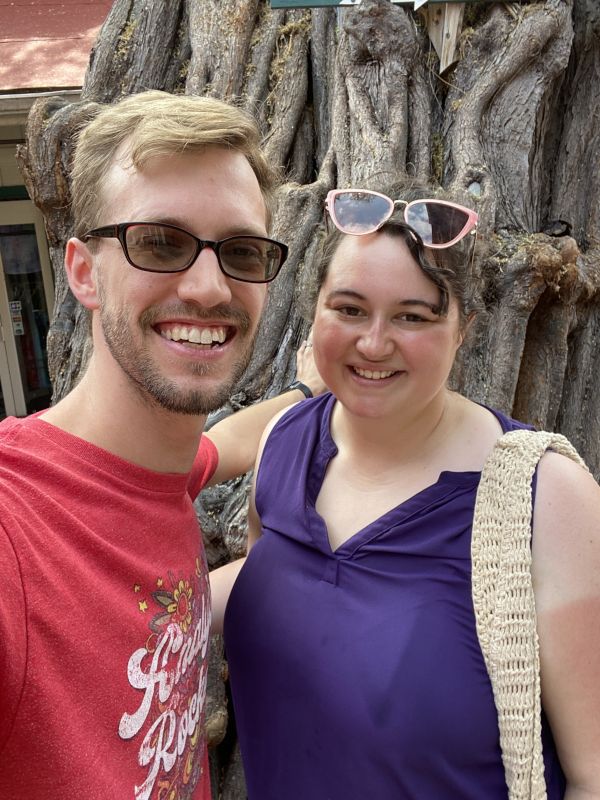 ❮
❯
Our House and Neighborhood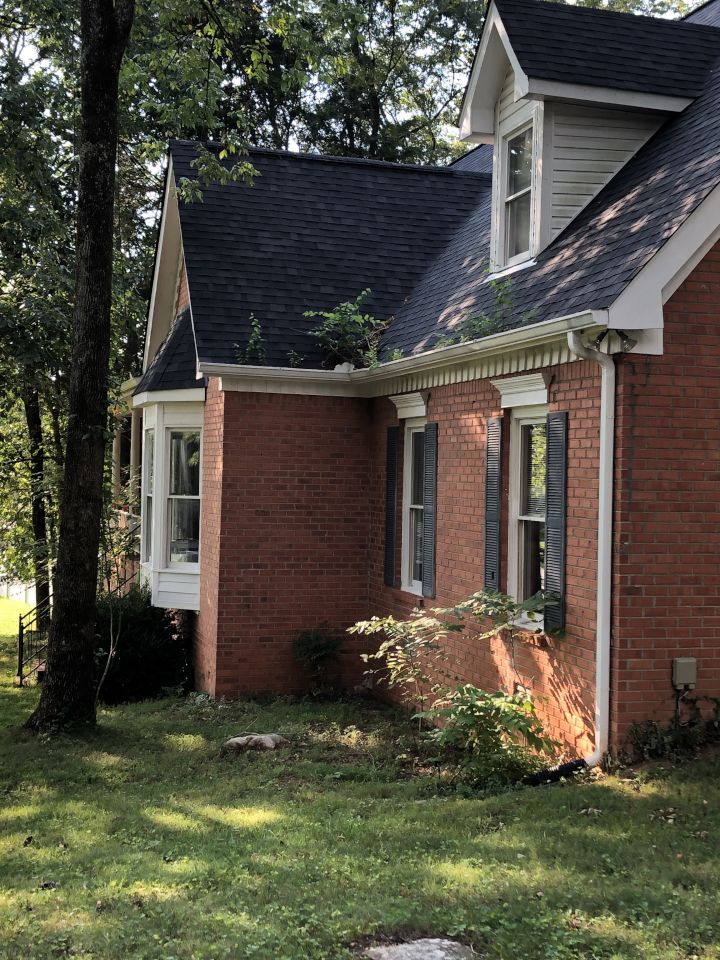 We live in a bustling college community in Tennessee. There are several cultural festivals throughout the year and many museums, zoos, and monuments to visit throughout the year. Our community is filled with fun activities to do with children. We have several parks, local stores, bowling alleys, and roller skating rinks.
We live in a beautiful neighborhood filled with people who support and love one another. We regularly see our neighbors and their kids on walks in the afternoon and attend neighborhood birthday parties. When it snows all of the neighbors will gather together to sled down our hill. We all take care of each other and help whenever anyone needs it.
Our home is a bright place for us to get our wiggles out. It is filled with large windows to bathe the rooms in natural light and has several large rooms that quickly become impromptu dance floors and several snug corners that beg to be reading nooks. We have four bedrooms, three bathrooms, a kitchen, dining room, living room, and office/library space filled with books. We have almost an acre of land filled with trees that are perfect for hammocks and playing in the shade.
Our Extended Families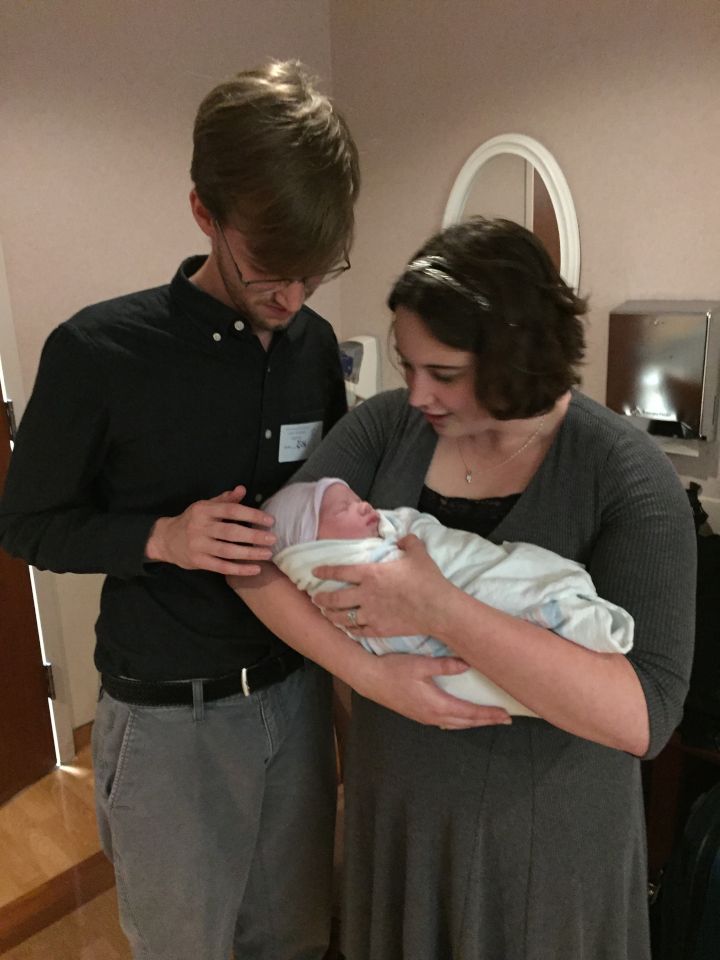 Our family is so excited and supportive of this adoption journey. We are both from the same hometown and our parents still live there at the top of Tennessee near Kentucky.
Ariel is a single child and her mother, Tammy, is a high school teacher and her dad, Quinn, is a war veteran who works for the city in the water utility department and is the county representative for veterans. We see them several times a year and love to go visit art museums, see plays, and eat delicious food.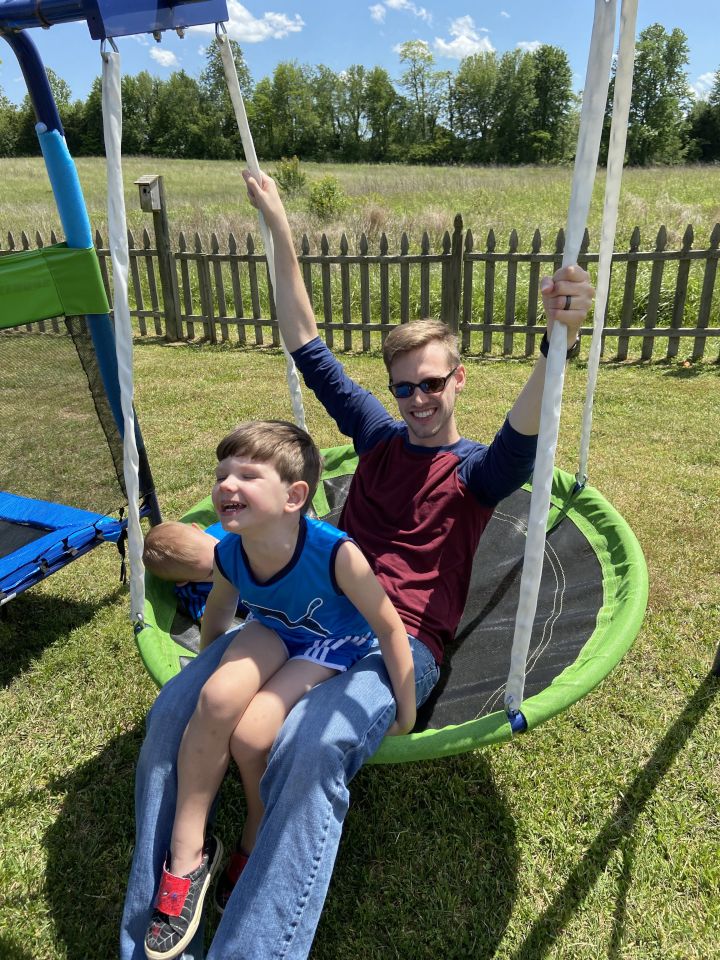 Kyle has a sister and three step-sisters. Two of the stepsisters live in other states and his youngest stepsister is currently finishing her undergraduate degree. His sister and brother-in-law are both nurses and have two boys and a girl that are so very fun to play with. Kyle's mom, Gina, and stepdad, Patrick, love to play with their grandchildren and always get everyone together for holidays. Kyle's father, Charlie, and stepmom, Dana, have a camper and Jeeps and adore taking the grandkids out on outdoor adventures. We love getting together with the whole family so we can go out in the wilderness, and explore all the beauty the world has to offer in arts and nature.
We also are lucky enough to have sweet friends that are just as close as family that we see every week. We look forward to raising our children together in our church and seeing them grow up surrounded by love.
From Us to You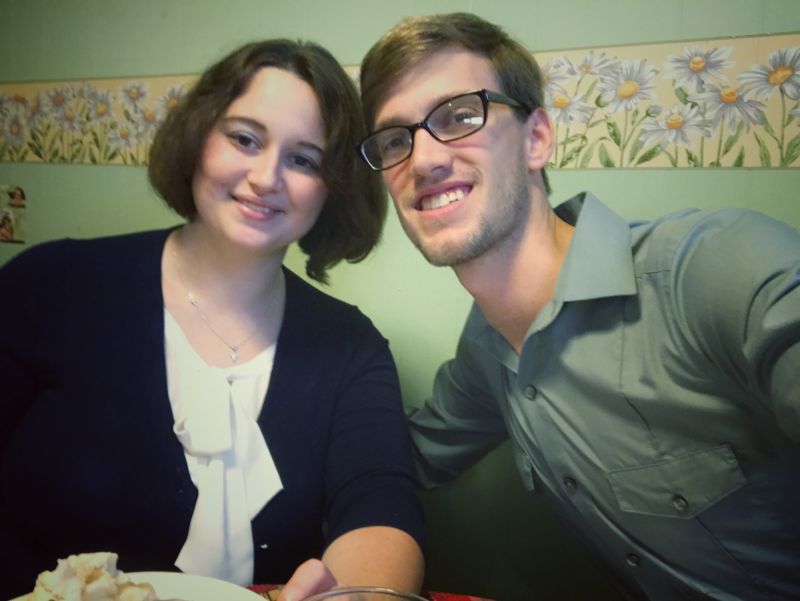 We just want to start this letter by putting our digital hand out to yours and saying you are awesome. We cannot thank you enough for making it to the bottom of our profile and reading our letter and taking the time to see us. We are just in awe of the love you have for your child and we just want you to know that you are in our hearts.
We have been dating since 2008 and separated briefly in 2012 while we attended separate colleges to pursue our future goals. We realized that God had us where he wanted us and that we were with our forever person originally. We reunited in 2013 and Kyle proposed on New Year's Eve 2014. We decided to have a wedding that reflected our personalities. We hosted our 50 closest friends and family members in our home for a backyard picnic and then surprised them with a wedding. One of Kyle's groomsmen married us and in lieu of some other wedding traditions we played backyard games and ate a picnic lunch on blankets on August 1, 2015.
We have always wanted to have children be a part of our family. Ariel has worked with children since she was 15 in one way or another. She loves playing with them, teaching them, and helping them discover the world and their place in it. Kyle has always been a natural playmate for every child he has ever met and cannot wait to have permanent playfellows in the house with him. Ariel originally wanted a basketball team's worth of kids, but she and Kyle have decided that they would love to have three (or more) children giggling in our home someday. Teaching and working with the youth in our church has shown both of us how fulfilling it is to love a child. Ariel loves to take care of all of her middle school and high school babies and adores teaching them. We can't wait to go from those roles to being Mom and Dad one day.
We have often imagined what our lives with a child would look like and are ecstatic at the opportunities before us. Kyle imagines swinging in hammocks, building Lego castles, playing pretend, and teaching his child to live up to their word. He loves the idea of helping our future child see the joy that can be gained from helping others. Ariel envisions teaching our child how to cook, creating artwork together, playing in leaves, and exploring nature. She longs to teach a child about the power of words and how they can build us up and create new worlds. Both Ariel and Kyle look forward to kayaking and reading with their future child.
We are both excited to experience the love this child will receive from us and the birth parents. We hope to build an accepting and loving family unit that is built upon respect and joy. We hope to create an annual scrapbook for the birth parents to have pictures of the child's year. We look forward to defining our relationship with you and navigating the possible forms of communication you are most comfortable with maintaining. We are open to letters, phone calls, emails and potential visits. We want what is best for the child and believe that a connection to his or her birth family may be vital to the child's wellbeing.
Whatever path you choose, know that we appreciate you taking the time to look through our profile. We wish you well and if we do meet one day because we are a match, we know any child added to our immediate and extended family will be loved and supported. We wish you well.
Thank you,
Kyle & Ariel
Favorites
Actor
Johnny Depp
Stan Sebastian/ Anthony Mackie
Actress
Emma Stone
Dame Maggie Smith
Animal
Squirrel
Foxes and Saltwater Crocodiles
Author
Neal Shusterman
Marissa Meyer
Book
Scythe
The Invisible Life of Addie LaRue
Candy Bar
3 Musketeers
Twix
Cartoon
Scooby-Doo
Gargoyles
Childhood Memory
Sleepover with my best friends
Taking care of horses with my grandmother
Childhood Toy
Scooter
Plastic Army Men and Plastic Dinosaurs
Children's Book
The Many Adventures of Winnie the Pooh
Ferdinand the Bull
City
Boulder, CO and Pigeon Forge
Orlando
Classic Movie
Sabrina
Harvey
Color
Royal Blue
Buttercup yellow
Day of Week
Thursdays
Tuesdays
Dessert
Crinkle Cookies
Chocolate lava cakes
Disney Movie
Meet the Robinsons
Beauty and the Beast
Dream Car
Tesla Model S
Yellow convertible VW bug
Dream Job
UX Designer
Author or Educational reform worker
Dream Vacation
Cabin in the woods with friends
Tour of Ireland, England, Spain, and Greece
Family Activity
Reading in coffee shops
Weekly Board Game and Movie Nights
Flower / Plant
Mimosa Tree
Red Sunflowers
Food
Chicken Sandwich
Pho and vegetarian sushi
Form of Exercise
Bicycle Kicks
Yoga
Fruit
Frozen grapes
Apples
Hobby
Casual Video Games
Art/ Painting
Holiday
Thanksgiving
Easter
Holiday Song
Here Comes Santa Claus by Elvis Presley
Mistletoe and Holly by Frank Sinatra
Holiday Tradition
Making Cookies at Christmas Time
Extreme Easter Egg Hunts
Ice Cream
Birthday Cake
Chocolate and Cinnamon combined
Junk Food
Goldfish Crackers
Cheddar and Sour Cream Ruffles
Leisure Activity
Listening to audiobooks in a hammock
Reading
Memory with a Child
Creating Scavenger Hunts
Taking our nephew to the aquarium in Chattanooga
Memory with Spouse
Making Soup for neighbors
Joking about getting married in the 7th grade.
Movie
How to Train Your Dragon
Singin' in the Rain
Movie Munchie
Frozen Grapes
Chocolate Chip Cookies
Movie Quote
"From failure you learn, from success not so much." -Meet the Robinsons
"In this world, Elwood, you must be oh so smart or oh so pleasant. Well, for years I was smart. I recommend pleasant. You may quote me." Harvey
Movie Type
Action and Fantasy
Classics/ Comedies/ RomComs
Musical Group
The Beatles
The Rat Pack
Nursery Rhyme
Hickory Dickory Dock
Lavender's Blue
Olympic Event
Gymnastics
Figure Skating
Personal Hero
Chris Godley
Ruth Bader Ginsberg
Play
Hamilton
A Midsummer Night's Dream
Poet
Pablo Neruda, Langston Hughes, and Emily Dickinson
Quality about my Spouse
Understanding nature and Hospitality
His growth mindset, his expressiveness, and how he looks for the good
Quote
"Let food be thy medicine, and medicine be thy food."- Hippocrates
"Bad times are tough, but not tougher than me." King Falls AM, a Podcast
Restaurant
Slim Chickens
Wasabi
Sandwich
Chicken
Philly Cheesesteak
Scripture
Ask, and it shall be given you; seek, and ye. shall find; knock, and it shall be opened unto you: 8 For every one that asketh receiveth; and he that seeketh. findeth; and to him that knocketh it shall be opened.- Matthew 7:7-8
The Lord is my light and my salvation whom shall I fear? The Lord is the stronghold of my life of whom shall I be afraid?- Psalm 27:1
Shopping Store
Best Buy
Any bookstore
Song
Meteor Shower by Owl City
Feeling Good by Nina Simone
Sport to Play
Soccer
Soccer
Sports Star
Anthony Rizzo and Jim Abbott
Subject in School
Multimedia Class
English or Art
Superhero
Iron Man
Daredevil and Nightcrawler
Thing to Cook
Black Bean Quesadillas
Anything... I adore cooking
Time of Day
5 a.m.
Sunrise or Sunset
Tradition
Reading and editing fortune cookies
Family Easter Lunch
TV Show
Avatar and Pokemon
Brooklyn 99, Game of Thrones, and The Marvelous Mrs. Maisel
TV Show Character
Ash Ketchum from Pokemon
Nick and Schmidt from New Girl and Midge Maisel
Type of Music
Trance and EDM
Everything except Polka
Vacation Spot
Yellowstone National Park
Orlando
Video Game
Super Smash Bros, Super Mario Strikers Charged, and Pokemon Y
Sims 4
Get in Touch
Provide more information, so American Adoptions can connect you with this family.
---