Adoption Requirements [3 Questions about Adoption in Ohio]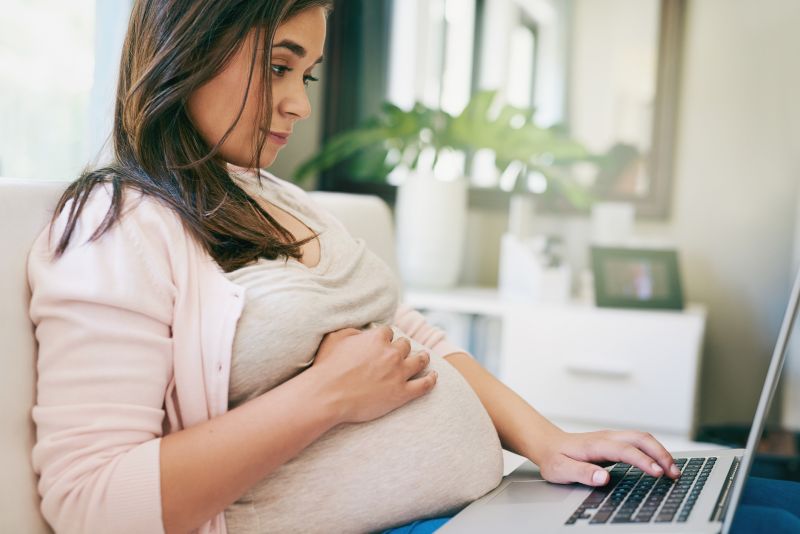 How an unplanned pregnancy impacts your life will vary for every woman. Once you have gotten past the initial shock and concern, you are likely wondering what your options are. You may be considering adoption for your baby.
The adoption process in Ohio can seem overwhelming, especially if you are beginning your research. You may have questions like:
Can I put a baby up for adoption in Ohio?
Are there requirements to put a baby up for adoption?
Who can help me with adoption?
These are some of the most common questions we hear, so you are not alone. Don't worry. American Adoptions is here to help! We have put together this guide to answer these questions about adoption.
Adoption is always an option. No matter your situation or reasons for considering adoption, anyone can choose adoption for their baby. Here, you will learn more about the requirements to put up a baby for adoption in Ohio and how specialists from American Adoptions can help guide you through the process.
Anytime you have pregnancy or adoption-related questions, you can give us a call at 1-800-ADOPTION to speak with one of our experienced professionals. You can also fill out this online form to get more information about adoption in Ohio. In the meantime, continue reading this guide to learn more.
Who Can Put a Baby Up for Adoption in Ohio?
When you get the news of an unplanned pregnancy, it's natural to feel a whirlwind of thoughts and emotions. You may have a general idea of what adoption is, but you likely aren't very knowledgeable on the process and requirements. You may be left wondering, can anyone "give their child up" for adoption in Ohio?
Every pregnant woman can choose adoption for their baby. No matter the circumstances that have you considering adoption, you are in complete control of your decision as the birth mother.
"We were having trouble paying our bills and our rent and affording food, and that was when we made the decision to look into adoption," Janelle, a birth mother who chose adoption during her pregnancy, said.
"It was super tough at first, but I knew it was what needed to happen, that we weren't in the right place, and it wasn't the right environment to bring two babies into," she added about her decision. You can read more of her adoption story here.
Choosing adoption is one of the most selfless and brave decisions you can make. You are putting your baby's needs first and giving them the best opportunity. Given the life-changing impact, this is a decision that takes plenty of thought and research.
American Adoptions has helped thousands of birth mothers with their adoptions. All were from different walks of life and had different reasoning for the choice, but all shared the same goal of providing their baby with the love and support they deserve.
If you think adoption may be right for you, or you have questions about who can put a baby up for adoption, call us at 1-800-ADOPTION to get in touch with a specialist for more information. They will be able to walk you through the adoption process and discuss the specifics of your situation.
What is Required to "Give a Baby Up" for Adoption in Ohio?
Every mother has the opportunity to place her child for adoption. With that said, you may question the specific requirements to place a child for adoption in Ohio.
The main requirement for adoption is that you decide it is the best option for your baby and your specific situation. If you feel that adoption is the right choice for you and your child, then you shouldn't worry about anything that could potentially hold you back from adoption — especially worries about any requirements for putting a child up for adoption.
"I didn't have family support… everything was on my own," Casey, a birth mother who worked with American Adoptions, said. "I was just contemplating, what can I possibly do now that would make a difference for our future and provide my sons with the life that I would like to give them?'"
You can read more of Casey's story about choosing adoption for her babies.
Casey is just one of the many adoptive mothers who had her own reasons and different circumstances that factored into her decision to pursue adoption. There were no specific requirements to meet other than her being committed to giving her children the chance of finding a loving and caring home they deserved.
Adoption allows you the same opportunities.
It is important to note, one of the rules of giving your child up for adoption is that you cannot get paid to choose adoption, nor can you sell your baby. It is illegal to sell a human being, and anyone attempting to do so can face severe legal punishment. There are many reasons a birth mother chooses adoption, but those reasons still have to be legal and ethical.
If the burden of medical bills and costs or other financial concerns are a contributing factor towards your decision for adoption, you will find peace of mind knowing adoption is always free for birth mothers. Financial assistance may also be available to help cover things like living expenses, legal fees, medical bills, and more.
Keep reading to learn how American Adoptions can help guide you through the adoption process. You can also fill out this online form to get more information on the rules of giving your child up for adoption.
Who Can Help with Adoption in Ohio?
Understanding that you can place your child for adoption may be a relief but can leave you wondering where to begin the process. Look no further.
With over 30 years of experience as one of the nation's largest domestic infant adoption agencies, American Adoptions takes pride in providing you the support you need during this life-changing process. We are here to provide all of the services you need so that you can have a stress-free pregnancy and successful adoption experience. Some of those services include:
24/7 support and counseling so that you always have the answers and support you need when you need it.
Financial assistance to help with living expenses like rent, groceries, and utilities, depending on your circumstances, maybe more.
Adoption planning and case management services so that every detail along the way is discussed and understood.
Medical care for you and your baby to ensure you are both receiving the medical attention you need throughout your pregnancy and delivery.
Legal representation to guide you through all legalities of adoption.
And more
In addition to these helpful services, one of the most essential and exciting benefits we offer birth parents is your ability to view hopeful adoptive family profiles and select the adoptive family for your baby. Because of our national scope, when you work with American Adoptions, you will be provided more opportunities, which increases your chances of finding the perfect family for your baby — one that matches your goals and preferences for your child's adoptive family.
Having the best resources by your side throughout your Ohio adoption allows you to focus on having a happy and healthy pregnancy. American Adoptions is that resource.
No matter where you are at in the process, just beginning your research, or ready to start planning your adoption, we are here to help. If you have any questions about the qualifications to put a child up for adoption, or any other adoption-related questions, give us a call at 1-800-ADOPTION or fill out our online form to get more information. An adoption specialist will be more than happy to answer any of your questions!
Disclaimer
Information available through these links is the sole property of the companies and organizations listed therein. American Adoptions provides this information as a courtesy and is in no way responsible for its content or accuracy.