How Adoption without Parental Consent Works [in Ohio]
What You Need to Know about Birth Father Rights in OH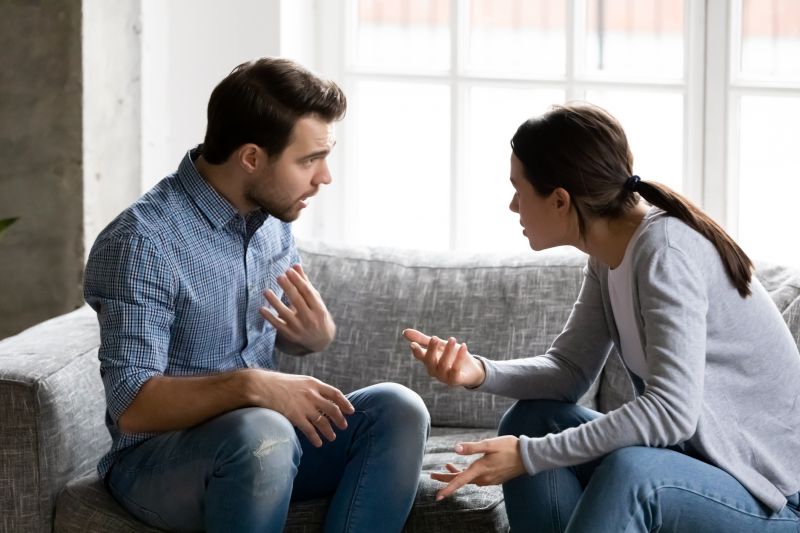 When you're considering adoption in Ohio, you may be wondering how your baby's birth father fits in with the adoption plan. You might be asking questions like:
"Is adoption without consent of the birth father possible in Ohio?"
"Can I move forward with adoption if I don't know who the father is?"
"Does the birth father have to agree to adoption before I can pursue one?"
We've created this guide to help you find answers. You can rest assured and know that you are not alone with your questions. There can be plenty of confusion surrounding birth father rights in adoption, Ohio adoption laws, adoption without parental consent and more. In fact, our team at American Adoptions of Ohio receives questions such as these all the time.
Whether he's supportive, unsupportive or simply unknown, it is completely normal to be worried about how birth father adoption laws in Ohio could affect your ability to place your child. As you may have guessed, situations involving the birth father can be a bit complicated.
You can get the answers you're looking for now when you call 1-800-ADOPTION. One of our trusted, experienced adoption professionals will provide you with free information and resources so that you can better understand birth father rights in adoption. American Adoptions of Ohio can also connect you with a local adoption attorney who can provide guidance on adoption laws in Ohio.
Although this article is not intended to be taken as legal advice, it may be helpful for understanding what to expect when moving forward with adoption. Any legal counsel should be sought from a licensed adoption attorney.
In the meantime, keep reading to learn the basics of how birth father rights for adoption in Ohio work.
Is Adoption without Parental Consent Possible in Ohio?
Whether you can place your child for adoption without the birth father's consent depends on your relationship with them. No two situations are the same, so you will need to contact American Adoptions of Ohio as soon as you can. This way, you can learn how birth father rights will be handled in your particular case.
Because of our national size and more than 30 years of experience, we have helped birth mothers work through almost every imaginable birth father situation. We have expertise in birth father rights in adoption in Ohio. In other words, American Adoptions of Ohio can help you no matter what type of relationship you have with the baby's father.
We have helped birth mothers who were:
Married to or in a committed relationship with the birth father
Separated from the birth father but still on good terms
Uncertain of who the birth father could be
Mothers to older kids, who either share the same father or have different dads
Out of touch with the birth father
In an unhealthy relationship with the birth father
In a relationship with someone who is not the birth father of their baby
Relationships can be tricky, and American Adoptions of Ohio understands that. Prospective birth parents can have any type of relationship as long as they share a unified goal: doing what is best for the baby and each other.
Do You Need the Birth Father's Consent for Adoption in Ohio?
It's common for a prospective birth mother's relationship with the baby's father can complicate matters. If the relationship is difficult, then you may be unwilling to involve the birth father in the adoption process. If this describes your circumstances, then you can reach out to American Adoptions of Ohio for guidance on how to best handle this situation. People frequently ask us, "Does the father have a say in adoption in Ohio?"
What's our answer? Sometimes they do, and sometimes they don't. We know this is not a clear-cut answer, but here is why.
Many birth fathers are supportive and involved in the adoption journey, and they usually consent to the adoption. But, others are unsupportive, uninvolved or even unknown. This is why some prospective birth mothers consider adoption without parental consent in Ohio.
If you have any questions about adoption without consent in Ohio, then you can call us at 1-800-ADOPTION. When you call, you will speak with one of our experienced, trusted adoption professionals. They will help you figure out if you can pursue adoption in Ohio without the consent of the baby's father. Calling our agency is always free, and we would love to help you at any time with our 24/7 counseling services.
Also, many of our staff members are adoptees, birth parents or adoptive parents themselves, so we truly understand what the adoption experience is like. It motivates us to make your experience as wonderful as we can.
Though adoption without parental consent in Ohio is possible, it's usually determined on a case-by-case basis. That's why it's better to call us at 1-800-ADOPTION sooner rather than later to figure out what is best for you.
How Do You Talk to the Birth Father about Your Adoption Decision?
One of the most stressful parts of an unplanned pregnancy for many prospective birth mothers is talking to the birth father about the adoption plan. Talking to the birth father can be difficult, especially if your relationship with them is complex. But, adoption without consent in Ohio can cause legal problems. So, be sure to speak with an adoption attorney or professional first.
Generally speaking, there are three options for talking with the birth father:
1.In-person or over the phone
If you plan on meeting them in person or over the phone, then make sure to have this conversation in a private and calm environment. You will want to be able to fully explain yourself and listen to the birth father's concerns or questions. Provide as much adoption information as you can so that you can educate them on your choice.
2.Letter or email
For some prospective birth mothers, an in-person meeting or phone conversation can be overwhelming. A good alternative is a handwritten letter or email. As you would in person, be sure to include plenty of adoption information, such as birth father rights in adoption in Ohio. Your American Adoptions of Ohio professional can look over your letter or email first to make sure you've included all the proper information and used a calm, empathetic tone.
3.Through your adoption attorney or professional
If a conversation with the birth father seems uncomfortable or dangerous, then your adoption professional or attorney can mediate it. This can help both of you move in a positive direction as smoothly as possible. There are some occasions in which adoption without parental consent is possible in Ohio. Call 1-800-ADOPTION to see what options are at your disposal.
***
For prospective birth mothers and birth fathers alike, it's worth familiarizing yourself with birth father adoption laws in Ohio. Call 1-800-ADOPTION to learn more and speak with an adoption professional. You can also get free adoption information now.
Disclaimer
Information available through these links is the sole property of the companies and organizations listed therein. American Adoptions provides this information as a courtesy and is in no way responsible for its content or accuracy.