Adoption Agencies vs. Adoption Centers in Ohio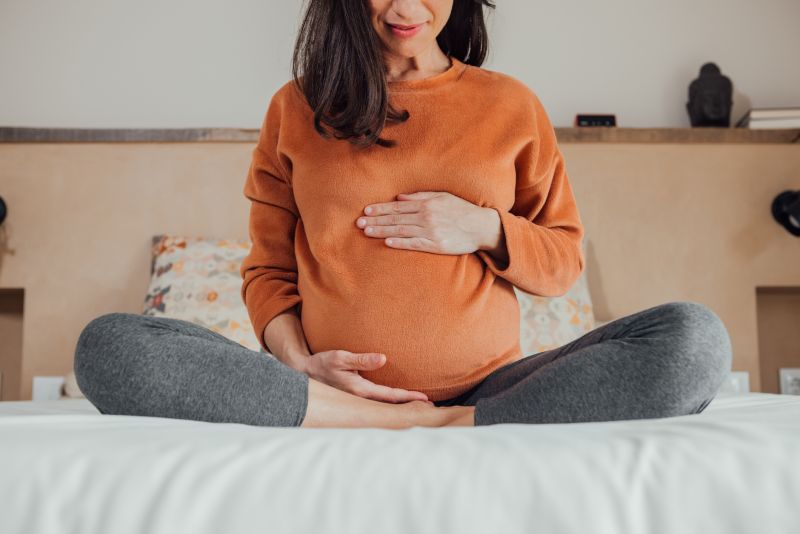 Have you heard the term "adoption center" and wondered what it means? If you're considering adoption, you should know more about this type of adoption organization and how choosing adoption centers in Ohio could impact your adoption experience.
Lots of people don't know about OH adoption centers and adoption law centers, so it's natural to have questions. These organizations focus on only one part of the adoption process: matching expectant birth mothers with hopeful adoptive families. As a result, they don't usually offer the full range of services you'd expect from licensed adoption agencies.
The differences between licensed adoption agencies, adoption law centers, adoption attorneys, and child adoption centers in OH are vast, and your choice can influence your adoption experience greatly. That's why speaking with one of our fully licensed specialists before choosing Ohio adoption centers is a good idea.
To talk to someone today, simply fill out our online form or call 1-800-ADOPTION. For now, you can read on as we discuss what you should know about OH adoption centers and adoption law centers, what they do (and don't do), and all the ways they differ from licensed adoption agencies like American Adoptions.
What are Adoption Centers in Ohio and What Do They Do?
Adoption centers for babies in Ohio are organizations that specialize solely in the matching portion of the adoption process. They pair expectant birth mothers seeking to put their child up for adoption with waiting adoptive parents. Baby adoption centers in Ohio aren't adoption agencies, and they aren't licensed or regulated at all. Center staff, known as adoption facilitators, aren't as skilled as the adoption professionals who work with licensed agencies.
Adoption centers in Ohio do offer short adoption wait times, however, because that's all they do. The downside of OH adoption centers is they don't offer other needed services, which means you must find other providers offering the services required to complete your adoption.
Working with adoption centers in Ohio is risky because hopeful adoptive parents may find themselves facing issues like:
Total lack of accountability: Adoption agencies are reviewed annually and licensed in the states where they operate. That's not the case with OH adoption centers. They're wholly unregulated by governmental agencies, which increases your likelihood of encountering exploitive practices. Adoption centers in OH may also make unfounded claims about short wait times because no one is checking up on them.
Expiring contracts: Even when your adoption cost is presented upfront by OH adoption centers, it may not be fair or accurate. One common practice involves the use of 12-month expiring contracts. If you haven't found an adoption match in that year, you could be asked to pay additional fees that increase your overall adoption cost and extend wait times. Unscrupulous adoption centers may even delay a match to collect more fees because they know no one is monitoring them and holding demanding accountability.
Higher risks of disrupted adoptions: At American Adoptions, we strive to protect hopeful adoptive families from financial losses if a disrupted adoption occurs. We have an industry-leading financial protection program that reimburses the investment of prospective adoptive families if an adoption is disrupted. You won't get that protection from adoption centers. Even though some OH adoption centers may offer disruption insurance, it's may just lets you "roll over" your adoption investment into another opportunity, even if you don't want to immediately pursue another adoption opportunity.
What Are OH Adoption Law Centers and What Do They Do?
Adoption law centers and adoption centers for kids in OH are similar in that they both focus on matching hopeful families with pregnant women who wish to place a child. However, adoption law centers are incorporated by a lawyer whose legal practices are regulated by the state bar.
Still, don't think that adoption law centers are regulated or licensed in the same way as adoption agencies are. They do not face regular reviews and aren't held accountable for their actions. The only time the incorporating lawyer is scrutinized is when a complaint is filed.
Adoption law centers, like adoption centers in OH, feature no social support services for anyone involved in an adoption, as they're only worried about making a match. Once that's done, the involved parties are handed off to external agencies to finalize the adoption. Most adoption law centers don't even perform their own legal services in-house.
Reasons to Choose American Adoptions Over Adoption Centers in Ohio
Truthfully, there aren't a lot of positives associated with using OH adoption centers. The benefit of shortened wait times is easily outweighed by the potential negatives for hopeful parents. Thankfully, you get to choose your adoption professional, and you can avoid the predatory practices of unlicensed adoption centers and consultants by working with American Adoptions.
Unlike adoption centers for babies in Ohio, American Adoptions is a fully licensed national adoption agency. Our agency differs from adoption centers in OH in many ways, one of which is that our staff consists of adoption professionals with years of experience.
We also offer comprehensive adoption services that extend well beyond adoption advertising and matching services. Our list of services includes:
24/7 access to trained social workers offering support and counseling
Help with preparing for the adoption home study for prospective adoptive parents
Adoption legal support
Adoption financial assistance for expectant birth mothers
And many more quality adoption services
Adoption can be complicated. But when you partner with American Adoptions, you get the full range of services you need under one roof, which simplifies the process. You won't be handed off to other professionals once a match is made, unlike with adoption centers in OH. Your American Adoptions specialist is your ally throughout the process.
While you can rely on American Adoptions for that high level of support, you won't find it with the average adoption center for kids in OH. Our staff isn't just well trained and highly experienced. Many of our specialists are birth mothers, adoptive parents, and adoptees, so they're intimately aware of what you're going through and want to help you.
Pros and Cons of Choosing a Kid Adoption Center in Ohio or Adoption Law Center
The best way to find out about the differences separating licensed adoption agencies and child adoption centers in OH is to examine the pros and cons of adoption centers. Read on below for additional information.
OH Adoption Center/ Adoption Law Center Pros
Substantial advertising budgets: An adoption law center or adoption center for kids in OH can boast of having more advertising budgets. That much is true. They're only concerned with connecting expectant birth mothers and prospective adoptive families in adoption, so they can afford to advertise to birth mothers across the U.S. to expedite the matching process.
Reduced adoption wait times: Though not universally true, some prospective adoptive parents encounter shorter wait times with an OH adoption center or adoption law center. On the other hand, some hopeful parents go through a long matching process when working with an adoption agency. Adoption law centers and kid adoption centers in OH are concerned with a single part of adoption, so they can quickly match expectant pregnant women with waiting families. It's important to remember, however, that you can shorten your wait time when using a licensed adoption agency by simply opening up your preferences through your Adoption Planning Questionnaire (APQ). That ensures you get the maximum number of adoption opportunities.
Remember, there's no mechanism for holding adoption centers in OH accountable for their claims. They don't have to be truthful about wait times because there's no authority checking in on them. But you can be sure American Adoptions always provides accurate wait time estimates and full cost transparency. Consider that when making your decision.
OH Adoption Center/ Adoption Law Center Cons
Adoption centers in Ohio come with positive and negative aspects that you need to consider when choosing an adoption professional. Again, many expectant mothers and hopeful families find that partnering with a licensed adoption agency like American Adoptions gives them the best support from licensed, compassionate professionals.
Closing Thoughts on Adoption Centers in Ohio/ Adoption Law Centers
Adoption law centers and adoption centers in Ohio may find adoption matches quickly, but there's more to adoption than simply making a match. Shorter wait times should never come at the cost of sacrificing the full range of services necessary to create successful, ethical, and satisfying adoptions.
We're here to help you learn how adoption centers in OH and licensed adoption agencies differ. While you can choose to work with these professionals, it's important that we inform you of the risks involved and let you know that you can avoid those emotional and financial risks by working with a trusted and experienced agency like American Adoptions of Ohio.
To speak with an adoption professional today, please complete our free online form or call 1-800-ADOPTION to get started.
Disclaimer
Information available through these links is the sole property of the companies and organizations listed therein. American Adoptions provides this information as a courtesy and is in no way responsible for its content or accuracy.