What is Domestic Adoption in Ohio?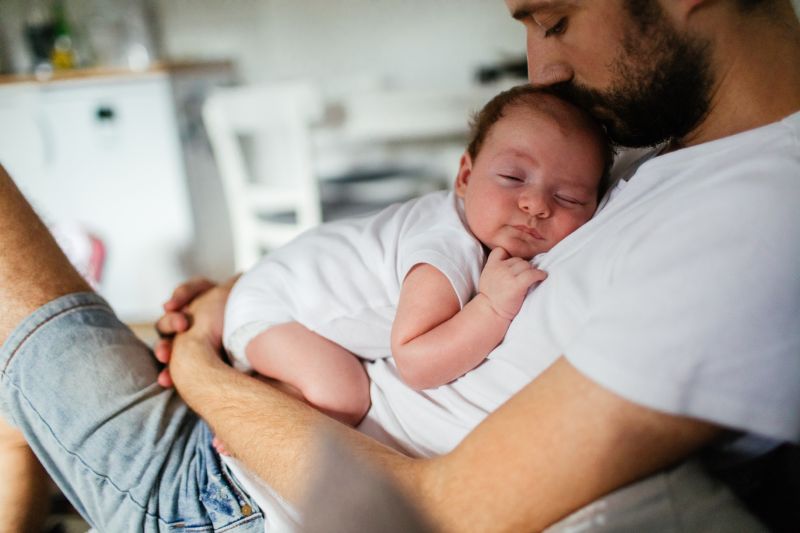 Hopeful parents often wonder, "What is domestic adoption in Ohio – and is it right for me?"
If you've been thinking about starting a family through adoption and you'd like to learn more about the process of private domestic adoption in Ohio, it's time to reach out to a professional who can guide you.
You can call 1-800-ADOPTION to speak with an American Adoptions team member today or keep reading to learn more about private domestic adoption in Ohio.
Adoption: Is it Right For You?
If you've been considering domestic adoption in Ohio, you might be wondering whether it's the right family-building option for you.
Each year, hopeful families choose adoption to build their family.
Private domestic adoption in Ohio could be right if you:
Want the chance to become a mom or a dad
Are unable to become or stay pregnant
Cannot safely carry a pregnancy to term
Want to help provide a loving family for a baby
Have specific desires when it comes to your child's gender or heritage
One of the best ways to decide if domestic adoption in Ohio is right for you is to call 1-800-ADOPTION to speak with an adoption specialist about your options. We'd be happy to answer your adoption questions and support you on your journey to parenthood.
Domestic vs. International Adoption
Chances are you've met adoptees before, some of whom may be adopted internationally. In the past, international adoption was a common process used to help hopeful parents begin to build their families. It's important to note, however, that private domestic adoption in Ohio is currently the more common practice.
While some families still choose to pursue international adoption, the process can be lengthy and complicated – as well as more expensive.
Families who want to adopt internationally may find that they:
May adopt an older child
Are unable to connect with their child's birth family
May wait years to adopt
Need to pay travel expenses
Need to pay for document translations
And more
Additionally, international adoption laws change frequently, which means that if a law changes during your adoption process, the proceedings will halt and you will be unable to complete your adoption.
If you choose to pursue private domestic adoption in Ohio, on the other hand, you can expect to:
Connect with your child's birth family through open adoption
Wait 9 to 12 months to adopt when you choose American Adoptions
Receive adoption disruption protection, so your investment is protected
And more
Common Adoption Questions
If you're planning to start the domestic adoption process in Ohio, chances are you have some questions. You aren't alone! Most hopeful adoptive families are curious about how the process works. Here's what you need to know.
Am I Ready For Adoption?
If you've been diagnosed with infertility and would like to consider adoption, it's important to make sure that you have properly grieved before you begin the adoption process. Make sure that you're emotionally ready to welcome both a baby and a birth mother into your life. Adoption is a life-changing yet emotional process, so it's important to work through your feelings surrounding your own infertility before you begin this journey.
How Do I Get Started With the Adoption Process?
If you're planning on adopting domestically in Ohio, you can start the process by calling 1-800-ADOPTION and speaking with an American Adoptions team member. We answer phones 24/7, so you can call us at any time.
How Does American Adoptions Support Families?
We offer 24/7 phone support for our adoptive families. We also provide guidance through each step of the adoption process, including completing your APQ, preparing for your home study and matching with your baby's birth mother. We also provide 12x the amount of marketing that comparable adoption agencies do, so when you're pursuing the domestic adoption process in Ohio, you'll have the best possible chance of matching quickly with a birth mother.
What Do Adoptees Think About Being Adopted?
American Adoptions founder Scott Mars is adopted. Here's what he has to say about his adoption experience.
"Every day I realize how important I am to my parents. The fact that I was adopted doesn't matter. It is simply another way to become a parent."
How Does Open Adoption Work?
Most modern adoptions are open adoptions, which means that you'll communicate with your child's birth family throughout their life.
While some families are nervous about this idea, the truth is that it's one of the best ways to support each member of the adoption triad.
One adoptive mother had this to say about her open adoption experience.
"I think we had this kind of close-minded idea that it would be difficult to manage [an open adoption relationship]," Andrea said. "I think I ignorantly assumed that any relationship with her birth mother might damage or confuse my mothering, but I legitimately feel like these are people who are part of Parker's story and genuinely love her. I don't feel like any less of a mother with a birth mother in the equation."
I'm Ready to Get Started
If you're ready to start your adoption adventure, it's time to reach out to American Adoptions because we want to help you.
Our team works daily with hopeful adoptive families just like you. We've completed more than 13,000 adoptions and would love the chance to help you complete yours.
Call us now at 1-800-ADOPTION to speak with an adoption specialist about how you can start your adoption journey. You can also fill out our website form if you'd prefer to have us mail you information or call you back.
We can help you with every aspect of your adoption, from matching to placement to post-adoption support.
Reach out now so we can help you begin your parenting journey.
Disclaimer
Information available through these links is the sole property of the companies and organizations listed therein. American Adoptions provides this information as a courtesy and is in no way responsible for its content or accuracy.