What is the Definition of Adoption in Ohio?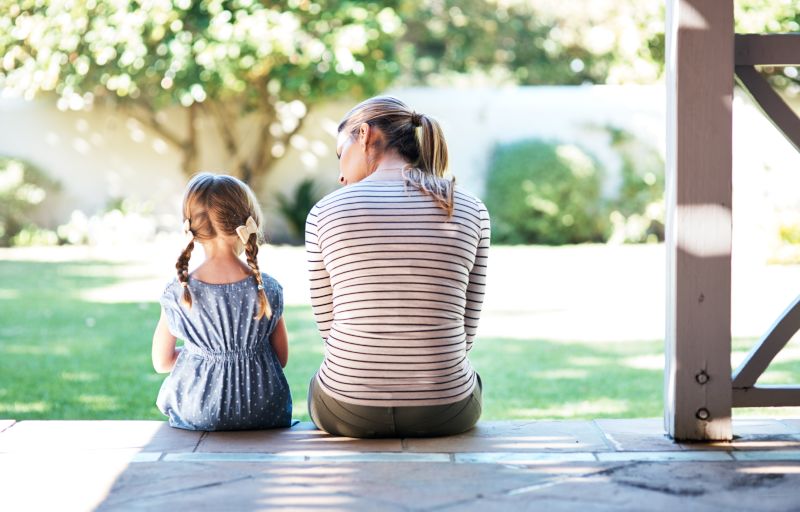 Hopeful parents who want to build their family through adoption may have some questions about adoption definitions in Ohio.
Adoption is a beautiful, life-changing decision that requires a lot of careful planning and determination. The more that you understand about the definition of adopt in Ohio before you start the process, the easier your adoption experience will be.
While there's a lot to know and understand about the adoptive family definition in Ohio, the most important thing to remember is that your adoption agency can help support you throughout your journey.
Because of this, it's essential that one of your first steps is to choose an adoption professional who can guide you throughout the adoption process.
Here at American Adoptions, for example, we offer a number of benefits to our adoptive families.
We know that adoption is an incredible journey that requires a lot of support, so we'll help you complete your APQ, prepare for your home study and match with a prospective birth mom.
You can call our team now at 1-800-ADOPTION to speak with an adoption specialist or keep reading to learn more.
What is the Definition of Adoption in Ohio?
The definition adoption in Ohio is fairly straightforward. Adoption occurs when a birth mother willingly chooses adoption for her baby and terminates her parental rights. The adoptive family will then become the baby's legal parents. The child will receive a new birth certificate that lists the names of their adoptive parents in lieu of their birth parents.
Common Adoption Words and Phrases
There's a lot to know about the adoption definition in Ohio. We've compiled a list of some of the most common adoption words and phrases you'll come across on your adoption journey.
Birth mom – A birth mother is someone who gives birth to a child and chooses adoption for that baby.
Adoptive family – The adoptive family or adoptive parents are the people who choose to become the legal parents of the baby.
Adoptee – An adoptee is someone who is adopted.
Adoption triad – The adoption triad consists of the three main parties in the adoption: the adoptee, the birth mom and the adoptive family.
Waiting family profile – An adoption waiting family profile is an important part of the adoption process. This is a chance to show potential birth mothers what you and your family are like, what your hopes and dreams are, and why you'd be good parents for their child.
Matching – This part of the adoption process happens when a birth mom chooses an adoptive family for her baby. Matching is a very special and exciting part of the adoption process.
Home study – Your home study is an important part of the adoption process. During the home study, you'll complete a background check, a personal interview and a home inspection to ensure that you're a great fit for a child. When you work with American Adoptions, we'll help prepare you for your home study so you can pass the first time.
Adoption agency – The adoption agency definition in Ohio is very important for any hopeful adoptive family. Your adoption agency is the professional who will help you match with a birth mother and complete your adoption. If you choose a national adoption agency, such as American Adoptions, we will also support you throughout your journey and provide emotional support, counseling and more.
What Do Adoptive Families Think About Adoption?
One of the best ways to understand the adoption definition in Ohio is to hear stories from adoptive families who have been through the adoption process.
Lindsey and Michael are one adoptive family who choose open adoption.
At first, they weren't sure what to expect when it came to open adoption, but they quickly discovered that communicating with their baby's birth mom was easier than they expected.
"The birth parent is a person just like you; they're going through a lot," Lindsey said. "Open adoption looks differently than I thought it would in my head, but that doesn't mean it won't look different in the future. He's only two years old, so it might ebb and flow quite a bit for the rest of our lives. My general advice is to be open and flexible to whatever the birth parent is comfortable with and try to go with the flow as best as you can."
You can read more adoptive family stories directly on our website.
Getting Started With Adoption
If you'd like to learn more about the adoption definition in Ohio or you'd like to speak with a professional about starting the adoption process, it's time to call American Adoptions.
Our team has helped create more than 13,000 families.
We also work to ensure that you have the best possible experience with your adoption by providing 24/7 phone support, matching services and home study services. Additionally, our team consists of adoptees, birth moms and adoptive families, so we know exactly what you're going through.
You can call us now at 1-800-ADOPTION to learn more.
Disclaimer
Information available through these links is the sole property of the companies and organizations listed therein. American Adoptions provides this information as a courtesy and is in no way responsible for its content or accuracy.