Reasons to Adopt a Child in Ohio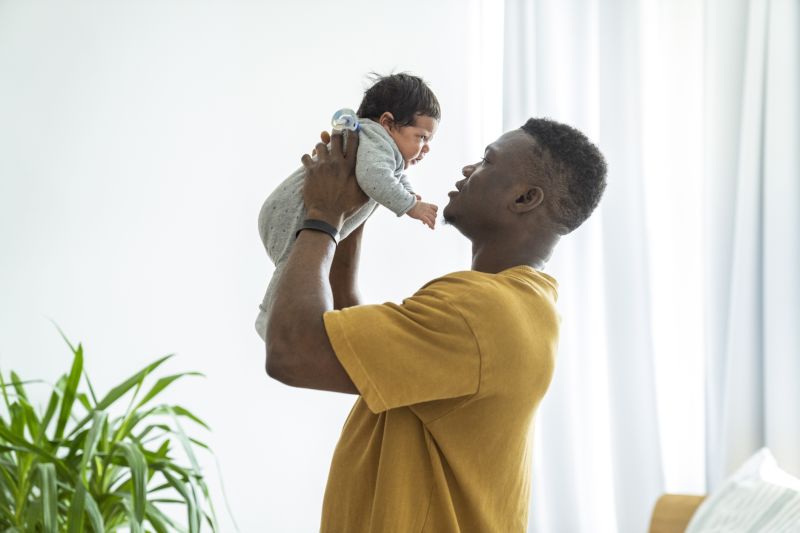 It's not unusual to ask, "Why do people adopt in Ohio?" if you're considering adoption as a method of family building. However, answering that question can be difficult because families have a variety of reasons to adopt a child in Ohio that arise from their personal situations and life experiences.
Maybe you're considering adoption because you've experienced infertility. A diagnosis of infertility is often devastating and emotionally stressful for hopeful parents, which is one of their primary reasons to adopt in Ohio. Another reason why people adopt children in Ohio is because they were adopted, or they know someone who experienced adoption, and they want to do the same for someone else.
No matter why you're considering adoption, speaking with someone about why people adopt children in Ohio can be helpful. To speak with someone today, call American Adoptions at 1-800-ADOPTION or complete our online form to get connected. We'd be honored to discuss your options with you.
For now, keep reading to learn more about a few of the reasons to adopt in Ohio.
Why Do People Adopt Children in Ohio?
Adoptive parents cite many reasons to adopt in Ohio, and every family has its own life experiences and personal circumstances that lead them to consider building a family through adoption.
What are some reasons to adopt in Ohio? Here are several of the most commonly cited reasons to choose adoption in Ohio offered by adoptive parents:
Infertility: Adoption provides a viable path to family growth when a couple cannot conceive a child.
Desire to give back: Maybe you have a personal experience with adoption, or someone close to you has been involved in the adoption process. If so, you may feel compelled to give back to the adoption community by adopting a child.
Safety of the mother: Existing medical conditions can make pregnancy unsafe for some families. If that's the case, families may consider adoption as a safer way of creating the family they've dreamed of.
Another of the more commonly given reasons to consider adoption in Ohio is a desire to help a birth mother who may not be prepared to parent. Choosing to adopt through a reputable agency like American Adoptions helps provide birth mothers with the care and support they need during their pregnancy.
What is Open Adoption, and How Does It Work?
Are you still asking, "Why choose adoption in Ohio?" You may be interested to learn one of the reasons to adopt in Ohio is that open adoption is strongly recommended in modern adoption.
If you've decided to pursue adoption to build your family, you can set your own adoption preferences. That includes the ability to choose between open adoption, semi-open adoption, or closed adoption.
These days, most licensed adoption professionals encourage open adoption because it lets adoptive parents and the adoptees remain in regular contact with the child's birth mother after the child is born. That communication begins during pregnancy and can last throughout your child's life.
Open adoption is all about building strong relationships among the involved parties because doing so benefits everyone involved. That may include:
· Birth mothers know that their child is growing up in a safe and loving family
· Adoptive families will be able to ask any important questions they might have about their child's heritage or medical history
· Adoptees will have the unique opportunity to get to know their birth parents and won't have to search for answers later in life.
These benefits (and many more) offer even more compelling reasons for adopting a child in Ohio through open adoption if you're ready to grow the family you've always wanted.
Open adoption contact can take a variety of forms, including (but not limited to):
Emails
Hand-written letters
Exchange of pictures or videos through social media
Texting or calling
In-person visits
Because open adoption looks different for each family, it's important to talk with your child's birth mother beforehand to determine what this might look like in your situation.
Reading About Other Parents' Reasons to Adopt in Ohio
If you're searching for reasons to adopt in Ohio after coping with infertility, reading the stories of others who've walked the same path can be helpful as you begin your own journey.
For example, one adoptive family didn't know what to expect from adoption until they began pursuing it for themselves.
"I just had no idea what it would look like," Lindsey remembers. "But, once we were matched and met Dominic's birth mom, I was just like, 'Oh, I could 100 percent see seeing her annually — or even more than that."
Another family, Scott and Sue, remember their adoption experience and what a life-changing moment it was in their lives as individuals and as a couple.
"Unless it happens to you, you don't know how it changes your life," Scott adds. "I kept telling Sue, 'We're on our way to Colorado to pick up a baby; this is going to change your life in ways you don't even yet understand.'"
Following their experience with secondary infertility, another family turned to adoption as a way to build their family. Looking back, they're glad they chose adoption and can't imagine life without their son.
"I forget that he's adopted. I swear I do. Someone asked me, 'What if you don't love him the same or what if it feels different?' And honestly, I didn't know, but I was trusting. I swear, though, I forget that I didn't actually push him out," said Robin.
How Do I Begin My Own Adoption Journey?
So, you've processed the reasons for adopting a child in Ohio and read about the experiences and emotions of other adoptive parents. Now, you're ready to get started on building the family you've always dreamed of having through adoption.
If that's the case, we want you to know that taking the first step of your journey is as easy as contacting one of our licensed social workers. There's no better adoption agency to partner with than American Adoptions if you're considering adoption. Some of the many advantages that come with choosing American Adoptions include:
A comprehensive financial protection program for adoptive parents so that a disrupted adoption won't financially impact you.
12x more marketing and promotion than the average competing adoption agency, so your adoption wait time will be shorter.
24-hour, 7-day a week support from trained adoption specialists, so you can get answers to important questions anytime you need them.
Expert counseling and guidance through every part of the adoption process, so everyone involved will know adoption is the right choice.
Help build a compelling adoption profile, so you can find the perfect match more quickly.
Arranging for birth mother financial assistance when necessary, so you can be sure the birth mother and your child are healthy and well.
Setting and moderating contact between birth mothers and prospective adoptive families, so you know the lines of communication will be open.
And much, much more
If you're still looking for answers, we're here to help. You can access our licensed social workers anytime, 24/7. If you want to connect with someone today, simply call 1-800-ADOPTION or complete our free online form.
Why Do People Adopt Children in Ohio? - Closing Thoughts
Every family has their own reasons for adopting in Ohio because each circumstance is different. However, it's important to remember that adoption is a unique, personal experience. Still wondering if adoption if right for you? If so, it's time to take the next step and talk to a professional.
At American Adoptions, we're here to help you build your family. Our team of adoptees, birth mothers and adoptive families knows exactly what you're going through and how to coach you through it. You can reach us anytime by calling 1-800-ADOPTION or completing our online form whenever you're ready.
Disclaimer
Information available through these links is the sole property of the companies and organizations listed therein. American Adoptions provides this information as a courtesy and is in no way responsible for its content or accuracy.