Resources for an Unplanned Pregnancy [in Ohio]
Including the Three Choices for an Unintended Pregnancy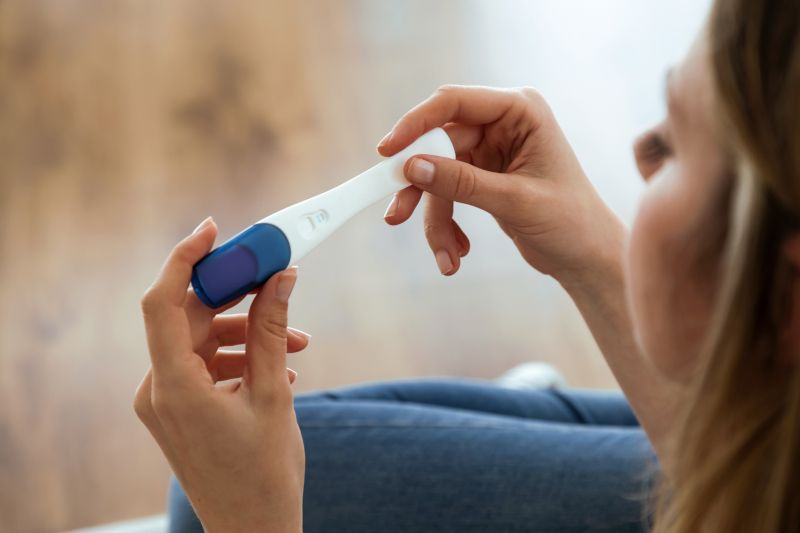 Experiencing an unplanned pregnancy in Ohio can be stressful. Fortunately, American Adoptions of Ohio is here to help.
Every unintended pregnancy situation is different, and our agency commits to providing free and informative unplanned pregnancy counseling for everyone, regardless of their situation.
Although American Adoptions of Ohio specializes in facilitating domestic infant adoptions, we recognize that adoption is not the right path for everyone. That's why we are here to provide the information and resources that you need for all your unplanned pregnancy options in Ohio. We want you to feel empowered no matter what you decide to do. Though we feel that adoption benefits the greatest number of people in an unplanned pregnancy situation, we're here for you all the same.
Whatever Ohio pregnancy options you're leaning toward, our team is always happy to help you at any time. You can call 1-800-ADOPTION regardless of where you live for free, 24/7 counseling to learn more about adoption as an unwanted pregnancy option in Ohio.
In the meantime, keep reading our comprehensive guide to learn more about your pregnancy options in the Buckeye State.
Unplanned Pregnancy Options in Ohio
When it comes to pregnancy options in Ohio, there are generally three options:
Parenting
Abortion
Adoption
Only you know what decision is best for you. We believe that no one should be judged or shamed for making such a life-changing choice. It's crucial to receive unbiased, credible information so that you can make the most informed decision possible. So, we've outlined some basic information on each of your three unwanted pregnancy options in Ohio.
Choosing Parenting in Ohio
When many people discover their pregnancy, they ask themselves, "Am I ready to be a parent?"
To answer that question, you will need to determine if you're ready emotionally, mentally and financially to raise a child right now. Speaking with one of our trusted, experienced adoption professionals can help you figure out an answer, as well. They can educate you on what parenting entails and if it could be a good path for you.
If you're considering parenting for your unplanned pregnancy in Ohio, then you will also have to think about the financial factors. The average cost of birth is $4,500 with insurance, and, as of February 2020, the average cost of raising a child in the United States is at least $233,610.
If you feel ready on an emotional but not financial level, some state-funded financial resources can help you parent in Ohio. For instance, Ohio Healthy Start helps low-income children under five years old prepare for school. There are also food services that help provide nutritious food for your child.
You may also want to parent, but you don't have medical insurance. In this case, these tips can help you keep your childcare and unintended pregnancy costs as low as possible. It's worth mentioning that, if you choose adoption and select American Adoptions of Ohio as your adoption agency, then we will cover all your medical and pregnancy costs.
If you have any questions about your decision, then we are always a phone call away at 1-800-ADOPTION whenever you need us. Our staff comprises adoptees, birth parents and adoptive parents, and our firsthand experience allows us to give you the best support and guidance possible.
Choosing Adoption in Ohio
For some people, adoption may seem overwhelming and impossible for their unplanned pregnancy in Ohio. But, it's actually a selfless process for someone in your circumstances, and you'll have all the support you need along the way. Choosing adoption gives your future child a life with parents who can provide them with a loving home.
The benefits of adoption will depend on your personal situation, but here are some of the basics:
Adoption is a beautiful journey that can bring joy to all parties involved. When you're considering your unplanned pregnancy options in Ohio, know that adoption is never "goodbye" for you and your child. It's simply "see you later."
"Around four months of pregnancy, I called American Adoptions and became in contact with an adoption specialist," Kelly, a birth mother, said. "I felt an immediate connection. I was depressed and unsure of everything, and she was very understanding, patient, never pressuring me about anything. She gave me nothing but encouragement and support."
Choosing Abortion in Ohio
For those who are considering abortion as your unplanned pregnancy option in Ohio, it's crucial that you speak with your doctor first to assess any potential health concerns and which abortion options are available to you. You will need your doctor to determine how far along you are in your unexpected pregnancy because it will affect what types of abortion procedures are available.
Only people who are earlier in their pregnancy are able to choose abortion for dealing with an unwanted pregnancy in Ohio.
Nearly every abortion across the country occurs within the first few weeks after conception in the form of a pill. Most states don't allow someone to undergo an abortion following the 20-week mark in an unintended pregnancy. Though you don't want to rush such a life-changing choice, it's vital to understand these timeframes.
But, if you are early in your unplanned pregnancy in Ohio and want to pursue an abortion, then it's worth familiarizing yourself with Ohio abortion laws:
You must receive state-directed counseling and then wait 24 hours before undergoing a procedure.
Abortion is publicly funded only in cases of life endangerment, rape or incest.
You will likely have to undergo an ultrasound, and you will be offered to view the image.
Minors will need parental consent before receiving an abortion.
You can receive an abortion at 20 or more weeks post-fertilization (22 weeks after the last menstrual period) only in cases of life endangerment or severely compromised health.
Many people with an unwanted pregnancy in Ohio have trouble deciding between abortion and adoption. Each is a valid option, and only you can decide what is right for you. If you're considering adoption instead of abortion, then you can always reach out to one of our adoption professionals at 1-800-ADOPTION.
***
To learn more about your pregnancy options in Ohio, call us at 1-800-ADOPTION to speak with one of our trusted professionals. We would love to help you at any time! You can also get more free information now.
Disclaimer
Information available through these links is the sole property of the companies and organizations listed therein. American Adoptions provides this information as a courtesy and is in no way responsible for its content or accuracy.