Understanding Adoption Agencies in Ohio and What They Do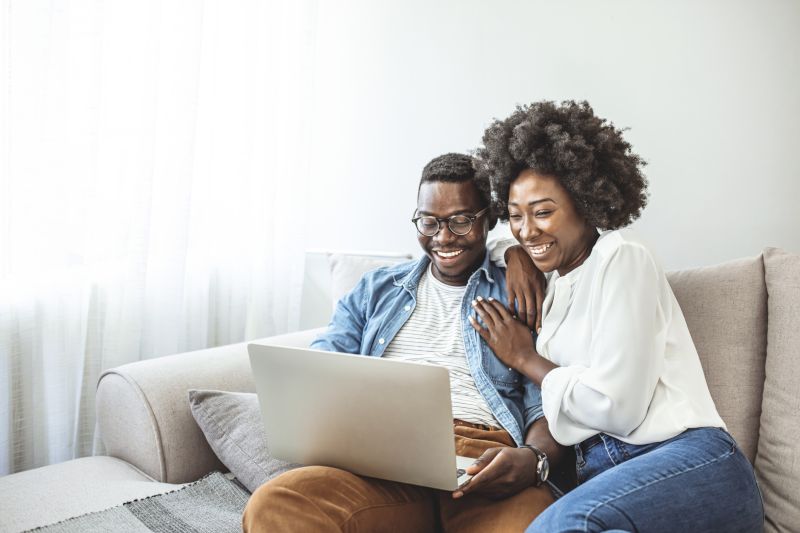 What are adoption agencies, and what do they do? If you want to start your family through adoption, you may have found yourself asking that question. Adoption agencies in Ohio will play a key role in your journey to parenthood by serving as allies, counselors, and advisors throughout your experience.
Luckily, American Adoptions of Ohio is the best agency to safely guide you through the process and achieve your goal of becoming a mom and dad.
How do we do that? It starts with two key benefits:
More marketing and paid ads = the lowest wait times in the industry.
A financial protection plan that keeps your adoption budget safe.
Take this link to see why those two benefits equate to you becoming a mom and dad quickly, safely, and never experiencing unnecessary and crippling financial loss.
Adoption could be the best way to accomplish your dreams of building a family. You can rely on child adoption agencies in Ohio like American Adoptions.
To speak with an adoption specialist today, call 1-800-ADOPTION. You can also complete our online form to start your personal adoption journey today.
We want to help you get answers to your important questions about adoption agencies. This guide is designed to help you better understand the different adoption agencies in Ohio, what they do, and why American Adoptions is best equipped to provide what you need to navigate the adoption process.
What Kinds of Adoption Agencies in Ohio Can Help with My Adoption?
No single adoption agency is one-size-fits-all. There are several types of adoption, each with its own requirements. Specific kinds of adoption agencies in Ohio Help families who are seeking to adopt, and that includes private infant adoption agencies, international adoption agencies, and foster adoption agencies in OH.
American Adoptions offers a level of services that far exceed those you'd get from the average local adoption agency in OH. We have the reach and resources of a national adoption agency, but we also offer the compassionate, personalized service you'd expect from local adoption agencies in Ohio. We've helped over 13,000 families create successful adoption scenarios, and we can put that experience to work for you, too.
Let's take a closer look at the different types of adoption agencies in Ohio.
Domestic Adoption Agencies in Ohio
Domestic private adoption involves placement of a child with an adoptive family shortly after birth. It's a voluntary choice made by the child's birth mother. Private adoption agencies in Ohio focus on this kind of adoption by connecting birth parents with prospective adoptive families, arranging communication among the parties, and facilitating a home study.
Both birth mothers and adoptive parents find American Adoptions to be the best adoption agency in Ohio because we have the scope of a national adoption agency, nearly three decades of experience, and a staff of dedicated professionals, many of whom have adoption stories of their own. We're committed to making your adoption wishes come true.
Foster Care Adoption Agencies in Ohio
Would you rather adopt an older child? Foster care adoption is a noble, loving way to grow your family while giving a waiting child a stable, loving home. Some adoption agencies in Ohio are focused on placing children in the care of the foster system with adoptive families. Those organizations are called foster care adoption agencies in OH.
The average foster care adoption agency in Ohio is managed by the state and adheres to specific guidelines. Adoption isn't the primary goal of the foster care system, as these adoption agencies focus on reunifying children in foster care with their biological parents. When that isn't possible, adoption is a viable way to give a child the home they need.
International Adoption Agencies in Ohio
Adopting a child from another country requires that you work with a specific kind of OH adoption agency known as an international adoption coordinating agency in Ohio.
Because international adoptions are more complex than the average domestic adoption, you must work with a Hague-accredited international child adoption agency in OH throughout your journey. These kinds of children adoption agencies in OH can assist you in meeting the adoption requirements in both the U.S. and the home country of the child.
How to Partner with Adoption Agencies in Ohio
Now that we've discussed what adoption agencies are, it's time to cover how you can engage with adoption agencies in OH in pursuit of an adoption opportunity.
Most prospective adoptive parents find adoption is a complicated process with many legal, social and economic requirements. Attempting to figure it all out on your own is difficult, if not impossible. The best way to understand the emotional and regulatory aspects of adoption is to partner with the best adoption agency in Ohio. That's how American Adoptions can help.
Not many hopeful adoptive parents are experts in the adoption process when they start their journeys. That's why finding and engaging the best adoption agency in Ohio early in the process is critical. Partnering with an OH adoption agency will streamline the process and boost your odds of finding the perfect adoption opportunity.
Any of the licensed child adoption agencies in Ohio can guide you through your adoption process. But when working with American Adoptions, you can be sure you're getting the best support and that your adoption with be done legally and ethically.
Our highly trained specialists are experts in building successful adoptions, which can give you the smoothest path to becoming a parent. Also, many of our specialists are birth parents, adoptive parents, or adoptees themselves. They've walked in your shoes and can offer you the personal knowledge that can help you complete a successful adoption.
Every adoption situation is different, and the same can be said about adoption services in Ohio. A wide range of agencies is needed to facilitate all kinds of adoptions. You can learn more about what these adoption agencies in Ohio do to create successful adoptions.
How Adoption Agencies in OH Identify the Right Adoption Opportunity for You
Few tasks performed by private adoption agencies in Ohio are more important than helping prospective adoptive families find adoption opportunities that meet the needs of everyone involved.
Ohio adoption agencies locate birth mothers seeking to place a child for adoption and match them with the preferences highlighted in your Adoption Planning Questionnaire (APQ). The specialists with our Ohio adoption agency take it a step further by helping you build an online profile to show birth mothers what life in your family would be like for their child.
Another reason that American Adoptions is considered the leading adoption agency in Ohio is that our staff members are trained media specialists. They'll walk you through every step creating your online profile, and they can advise you on things like polishing your content or helping you with the technical aspects of creating a video profile.
How do adoption agencies in Ohio assist in the home study process?
The home study can be intimidating for hopeful adoptive parents, but it plays an important role by evaluating the home and quality of life adoptees will enjoy. Your OH adoption agency will be your biggest ally during the process by coaching you and making suggestions to help you establish an even better home for a potential adoptee.
The home study includes home visits, interviews, background checks on those who live in the home, and reviews of financial and medical records. Your adoption agency will advise you throughout the process and offer constructive feedback where needed.
Adoption agencies in OH must be licensed by the state to perform home studies. American Adoptions is a full-service adoption agency in Ohio, which means that though we can't conduct your home study, we can connect you with licensed providers in Ohio and help you ensure you're prepared for the big day.
What Services are Offered by American Adoptions in Ohio?
Adoption agencies in Ohio may vary in the list of services they provide to birth parents and prospective adoptive families. Some are full-service, while others have a more limited scope. At American Adoptions, we pride ourselves on offering everything you'll need from an OH adoption agency when pursuing private adoption.
Of course, two of the primary tasks performed by your OH adoption agency will be finding the right adoption opportunity and helping you prepare for the home study. But American Adoptions exceeds the industry standards and provides a wealth of resources such as counseling, birth parent financial assistance, and administrative support.
Below are just some of the comprehensive services provided by our full-service adoption agency in Ohio:
An industry-leading financial protection program for adoptive parents providing birth mother financial assistance
24-hour, 7-days a week support from our compassionate, knowledgeable adoption specialists
12x more marketing and promotion than the average competing adoption agency
Expert counseling and guidance through every part of the adoption process
Help with building a compelling adoption profile
Arranging for birth mother financial assistance when necessary
Setting up and moderating communication between birth mothers and prospective adoptive families
And much, much more
All these services will create a more satisfying and more ethical adoption experience for everyone involved. Choosing American Adoptions as your Ohio adoption agency means you'll get everything needed to see your adoption through to finalization. This high level of support is why more than 13,000 families have worked with our agency for more than 30 years.
Next Steps in Finding the Best Adoption Agency in Ohio
As you begin your personal adoption journey, one of your most important first steps will be finding the best adoption agency. There are many types of adoption agencies in Ohio, but not all of them fit your specific needs. Fortunately, finding the best adoption agency in OH means looking no further than American Adoptions.
At American Adoptions, our comprehensive resources can help you experience an ethical, successful, and fulfilling adoption. Our staff members are committed to serving hopeful parents like you with decades of experience and the compassion to guide you through the entire process. To learn more about partnering with American Adoptions, simply call 1-800-ADOPTION or complete our online form.
Disclaimer
Information available through these links is the sole property of the companies and organizations listed therein. American Adoptions, Inc. provides this information as a courtesy and is in no way responsible for its content or accuracy.