Can You Choose Adoption in the Military?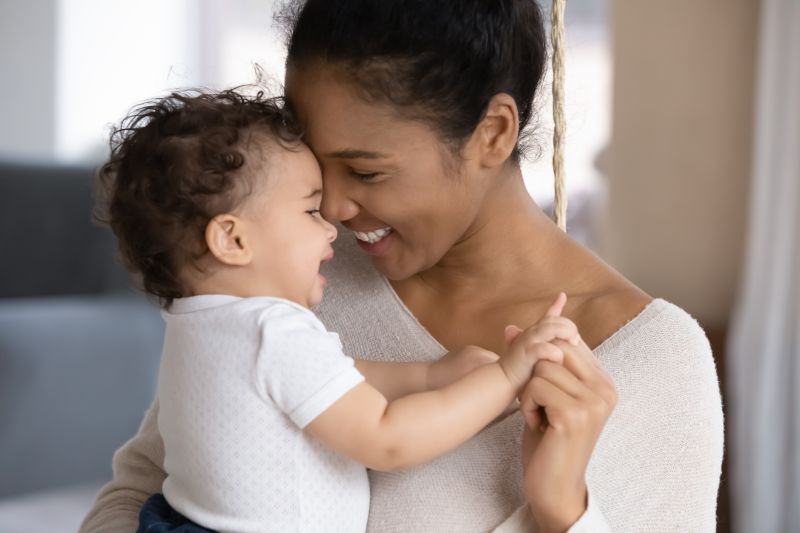 When you are enlisted in the military an unplanned pregnancy may be challenging to navigate and not fit your life plans.
But, what are your options? Can you put your child up for adoption while in the military?
This guide explains how no matter where you are stationed or what your rank is or will be, adoption is always an option for your baby. American Adoptions is here to ensure you have all of the information and support you need, whether you are researching your options or are ready to start your adoption process today.
You can always call 1-800-ADOPTION or fill out this online form to get answers to any questions you may have and to speak with an adoption specialist. Until then, continue reading this guide on giving your baby up for adoption in the army in Ohio, or any other branch of the military.
Can You Put Your Child up for Adoption While in the Military in Ohio?
One of the most common questions we are asked when a military member is experiencing an unplanned pregnancy is, "Can you put your child up for adoption while in the military?"
The answer is yes, adoption is always an option for your pregnancy.
Adoption is a brave and selfless decision, one in which you are putting your baby's needs first. For this reason, you always have the option to choose adoption to provide the best opportunities for your child — even if you are an active military member.
For over 30 years, American Adoptions has helped birth mothers and adoptive families all across the United States with their adoptions. We have seen nearly every adoption scenario and have become well-versed in military members giving kids up for adoption in Ohio. We would love to help you and your baby on your adoption journey as well!
Now that you know adoption is an option for you while facing an unplanned pregnancy in the military, you are likely wondering, "how do I put my baby up for adoption if I'm active duty military?" The process is very similar to regular domestic adoption, with a few differences based upon where you are stationed. Continue reading to learn more about the adoption process for placing a child while you are in the military.
How Do I Put My Baby up for Adoption If I'm on Active Duty in the Military?
Adoption is always an option for you, even when you are in the military. As mentioned above, the process for giving your baby up for adoption in the army or any other branch of the military is nearly identical to that of the domestic infant adoption process.
The most significant difference that may impact your adoption process is if you happen to be stationed overseas. While you can create your adoption plan and begin the process, to complete your adoption, you will need to deliver your baby in the United States so that placement can occur. This is the only considerable difference in the process. Placing a child for adoption in Ohio can be broken down into five steps. These steps include:
Step 1: Make the decision adoption is the best choice for your baby.
Once you do, you will contact American Adoptions and inform them of your decision. You will be assigned an adoption specialist who will be by your side every step of the way.
With the help of your specialist, you will determine your preferences for details such as the type of adoption you want to pursue, what type of family you are hoping to find, and more. This puts you in control of how you want your adoption to play out and the personal details you want to happen.
Step 3: Choose an adoptive family.
This is one of the most important and exciting steps in the adoption process. Finding the adoptive family you want to place your child with will take plenty of time and research, but don't stress, your adoption specialist will prepare you for this decision by providing you adoptive family profiles of families that match your preferences. Once you have found the family for your baby, you can continue getting to know them through pre-placement communication and determine the level of openness you both desire (if any) after placement has occurred.
When the time comes to deliver, you will execute the hospital plan that you created during the planning portion of the adoption process. This plan includes details like the hospital you will deliver, how you want placement to occur, and more.

In Ohio, you have a 48-hour waiting period before you can sign any consent paperwork. This paperwork means you are voluntarily ending your parental rights so that the adoptive family can acquire them. This makes your adoption permanent, so it is imperative that you are certain of your decision. Your adoption specialist and attorney will emphasize the significance of understanding this document and the life-changing impact it holds.
Step 5: Continue building a relationship with the adoptive family and your baby.
Open adoption is not for everyone, but it may be right for you? Through open adoption in Ohio, you can determine the level of communication you would prefer to have with the adoptive family after placement occurs. This can be as simple as email updates about your baby or in-person visits. You determine the level of openness you are comfortable with
This is a brief explanation of the adoption process for military members giving kids up for adoption. Rest easy knowing that American Adoptions has your baby and your best interest in mind, and we are here to offer the support and services you need during this life-changing and brave decision.
It's important to understand that adoption is meant to provide a loving, supportive, and permanent home for your baby. If you are uncertain that you are ready for the permanence of adoption, you may consider setting up a temporary guardianship, placing your child with a family member or friend, or another situation that is not permanent, like adoption.
Contact American Adoptions
We understand adoption is as significant of a decision as you will ever make, that is why we are here to help whenever you need us. Give us a call at 1-800-ADOPTION or fill out our online form to get more information about giving your baby up for adoption in the army or any other branch of the military.
Adoption professionals are ready to answer your call 24/7, and any questions or concerns you may have or can help start your adoption process today!
Disclaimer
Information available through these links is the sole property of the companies and organizations listed therein. American Adoptions provides this information as a courtesy and is in no way responsible for its content or accuracy.