How to Finalize your Adoption in Ohio [A 3-Step Process]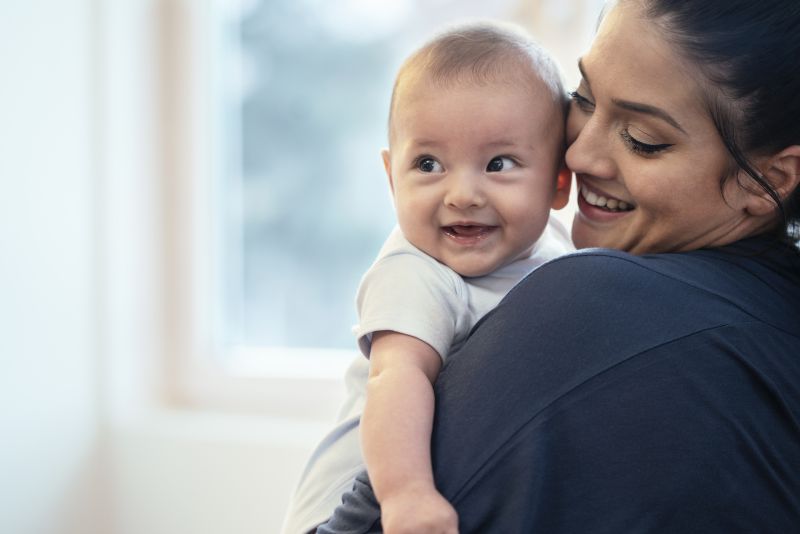 This finalization is the most exciting part of the adoption process for hopeful adoptive parents because it's the culmination of all of your hard work and passion to have a family all your own.
The day your baby is brought into the world is one to be celebrated. Your little one is finally here, and your dreams of having a family feel tangible. But, your adoption process isn't quite over yet. You'll have to go through the adoption finalization process, which usually takes up to six months after you've brought your baby home.
The finalization is one of the easiest parts of the adoption process in Ohio, but your adoption specialist will work closely with you to ensure that it's done right. Our adoption specialists will be with you from beginning to end to ensure a successful placement and positive adoption experience. Many of our staff are adoptive parents and have gone through the adoption finalization process, so we can provide you with the answers and support you need.
If you need guidance with your Ohio adoption finalization or want to begin your adoption with us, you get connected with one of our amazing adoption specialists through our online contact forms.
How is Adoption Finalized in Ohio?
Adoption finalization in Ohio a straightforward process that can be broken down in 3 primary components:
Termination of the birth family's parental rights and Interstate Compact on the Placement of Children (ICPC) paperwork

Ohio adoption hearing
The termination of parental rights and ICPC paperwork will take place pre-placement and at the hospital. Even after the physical placement of your child, they aren't a legal member of your family just yet. This will occur several months after you've brought your baby home.
Over the next six months, your adoption specialist will perform a series of scheduled post-placement home visits to make sure that everyone is adjusting to the adoption. After these visits, you'll be able to schedule a finalization hearing where a judge will issue a decree of adoption.
When you work with American Adoptions, we will help you through all three of these steps as you need. We'll help you through the ICPC paperwork (if relevant to you), prepare you for the post-placement home visits and even connect you with an adoption attorney to represent you at your finalization hearing. You'll never have to go through any part of your adoption process alone.
We've broken down the three steps to finalizing your Ohio adoption below:
Step 1. Birth Parents Formally Consent to the Adoption
When the prospective birth mother goes into labor, your adoption specialist will get ahold of you so that you can be at the hospital when your future baby is born. Once the baby is born, the birth parents must wait a minimum of 72 hours before she can legally consent to an adoption in Ohio.
Before you can take your baby home, you must have also completed all your ICPC paperwork. The ICPC, or the Interstate Compact on the Place of Children, is a procedure that mediates adoptions between two states. If you're a non-resident adopting a baby in Ohio or a resident adopting a baby from out of state, you will need to fill out the ICPC paperwork. It can take up to 2-3 weeks for this paperwork to be processed, and you will not be able to leave your baby's birth state until the paperwork is complete.
As a national adoption agency, our staff has plenty of experiencing guiding families, like yours, through the ICPC process. You can feel safe, confident and prepared with our help.
Step 2. Post-Placement Home Study Visits
During the months that follow when you bring your baby home, your home study provider will make a series of scheduled home visits to ensure that everyone in the home is adjusting well to the recent changes. They'll observe the way you interact with your child and ask you about how everything has been going.
Once the home visits have been completed, you'll be able to schedule your adoption finalization hearing.
Step 3. Ohio Adoption Hearing
This is the big day! Your adoption attorney will be in touch to schedule your Ohio adoption hearing. American Adoptions will always be willing to connect you with an adoption attorney from our network of reputable adoption specialists so that you don't have to worry about searching for an outside professional.
Your adoption attorney and adoption specialist will be by your side on this exciting day to present the proper Ohio court documents for adoption. You will be sworn in before a judge, who will then ask you why you chose adoption and the kind of life you will provide for your child. When all is said and done, the judge will present you with an adoption decree in Ohio. Now, your little one is an official and legal member of your family. Your adoption process has finally come to a close.
Ohio Post Adoption Services
You've finally crossed the finish line of your Ohio adoption. Take a deep breath and let yourself feel the relief and happiness that comes with knowing that your child is officially yours.
However, just because the adoption process is over doesn't mean we're going to leave you high and dry. American Adoptions can offer you post-adoption services in Ohio. These services can range anywhere between calling to get guidance, or for help filing for an amended birth certificate and social security card for your child.
Now that everything is in place, you'll also be able to continue with your post-placement communication with your child's birth family per the open adoption. Always be sure you're aware of how your child feels from an adoptee standpoint. Make sure that they know their adoption is something to be celebrated and that they feel they can speak freely about their adoption story.
Getting to the Finish Line
If you want to know more about Ohio adoption finalization or have questions about post-placement life, your American Adoptions specialist will always be there for you. To get more information or to begin your domestic adoption process, reach out to us online.
Disclaimer
Information available through these links is the sole property of the companies and organizations listed therein. American Adoptions provides this information as a courtesy and is in no way responsible for its content or accuracy.