Your Guide to Ohio Adoption Laws [5 Things You Should Know]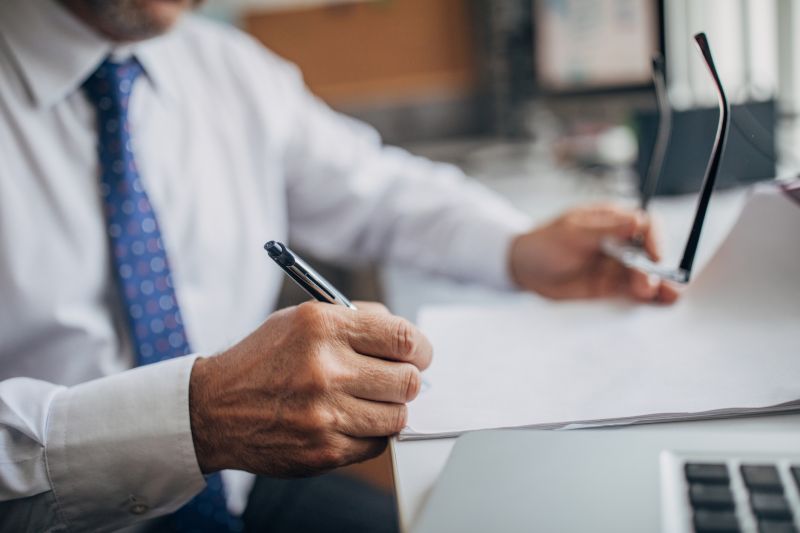 Adoption laws in Ohio can be tricky and confusing. But, it doesn't have to be that way.
If you are considering adoption in Ohio, you can benefit from working with a full-service adoption agency like American Adoptions. We have a network of legal professionals and adoption attorneys here for you. This service is provided for you throughout your adoption process to help you navigate adoption laws in Ohio.
Keep in mind, the adoption laws in Ohio listed here are not to be taken as legal advice. This is simply an overview of the most common adoption legal questions.
You can call us at 1-800-ADOPTION at any time with questions about how adoption laws in Ohio may work for your adoption situation. You can also contact us online for more free information for your adoption in Ohio.
For now, we can guide you through the basics of adoption laws in Ohio.
Who Can Adopt in Ohio?
Any adult can be eligible to adopt in Ohio. You must be physically and mentally healthy, be financially stable and complete the home study process. A home study in Ohio will include a home inspection and family interviews. This is done to ensure that your home is safe and that everyone in your family is ready for the addition of a child. Adoption laws in Ohio are in place to promote safe and ethical adoptions.
Same-sex couples and single parents can adopt in Ohio, and marriage is not a requirement for adoption in Ohio according to state laws. However, many adoption agencies have their own set of standards for the parents that they are willing to work with. For example, some adoption agencies set a minimum and maximum age limit for prospective adoptive parents. Many agencies will only work with married couples who want to adopt a child jointly.
American Adoptions follows all adoption laws in Ohio, and we are fully licensed to facilitate adoptions in Ohio. If you would like to know if you are eligible to work with us for your adoption, please contact us online for more information.
Who Can Be Adopted in Ohio?
According to adoption laws in Ohio, any minor can be adopted in Ohio. This includes minor step-children and the children of family members. Minors between the ages of 12 and 17 must consent to being adopted in Ohio. Adults may be adopted in certain situations.
A child is eligible for adoption after their biological parent or legal guardian has signed the paperwork to consent to the adoption. In some instances, such as foster care adoption situations, voluntary parental consent may not be necessary, but this is for the court to decide.
American Adoptions has successfully completed adoption placements for over 30 years. Our specialists have dealt with the many ins and outs of adoption laws in Ohio, and we can ensure that your adoption includes the excellent services of our adoption attorneys. If you have questions about your eligibility for adoption, you can contact us online for free information, or call us at 1-800-ADOPTION at any time.
What Are the Advertising Laws for Ohio Adoption?
Adoption advertising in Ohio refers to the process of finding adoption opportunities for prospective birth mothers and hopeful parents. This advertising can be included in adoption agency matching services to help create adoption opportunities and decrease wait time. This advertising process is regulated differently in each state.
In Ohio, licensed adoption agencies or adoption attorneys are the only authorized adoption advertising agencies. It is illegal in Ohio for a prospective birth mother or hopeful parents to advertise themselves through social media, personal websites, newspapers and any other personal media.
The reason for these adoption advertising restrictions in Ohio is due to past incidences of manipulation, and endangerment of hopeful parents and pregnant women. Working with a licensed adoption agency, like American Adoptions, will ensure that your adoption follows all adoption laws in Ohio.
What Are Prospective Birth Mother Financial Assistance Laws for Ohio Adoption?
When you are experiencing an unplanned pregnancy and you choose to work with an adoption agency, you may qualify to have your living expenses paid. This financial assistance is available to relieve the financial burden that families may be experiencing during an unplanned pregnancy. Financial freedom is one reason birth parents choose to place their child for adoption – placing your child for adoption is always free in Ohio and across the United States.
According to adoption laws in Ohio, approved living expenses can include pregnancy healthcare, rent for housing, necessary transportation costs, groceries and more. After submitting your financial assistance paperwork, the court will review your paperwork and determine the amount that you can receive. Your adoption agency is responsible for allocating the funds to the appropriate facilities such as your leasing office, medical facility and others.
If you are a prospective birth mother and you accept money to "give your baby up" for adoption, this is illegal in Ohio and across the United States — it could be considered child trafficking. American Adoptions will ensure that your adoption is completed according to adoption laws in Ohio. If you have questions about the financial assistance that we can provide for your adoption, you can call us at 1-800-ADOPTION. You can also contact us online for more free adoption information.
Open Adoption Laws in Ohio
Open adoption in Ohio means that birth mothers and adoptive parents can communicate before, during and after adoption placement. Some states will recognize an open adoption communication plan as legally enforceable. However, it is most common for open adoption plans to be informal and filed with the adoption agency. Your adoption agency can help you understand the open adoption laws in Ohio that apply to your situation.
"Can I trust the hopeful parents to follow our communication plan?"
Trust is built by communicating with the prospective parents that you choose to adopt your baby. The benefits of open adoption have been proven to increase confidence and create a strong support system. Your adoption specialist can reach out to your chosen hopeful parents if you have concerns about your communication plan following adoption laws in Ohio.
This brings us to the next common question that prospective birth mothers can have.
"Can I get my baby back after adoption?"
You can choose to stop the adoption process at any time before signing your adoption paperwork. Your adoption specialist can help you understand your adoption rights. After you sign the adoption paperwork, according to adoption laws in Ohio, you must appeal to the court to make a decision about your child's best interests. This process can be long and difficult, which is why it is very important for you to be sure that adoption is right for you and your baby.
The wonderful news is that you can maintain contact with your child through open adoption in Ohio. Adoption communication is your choice.
More About Ohio Adoption Laws [And How to Start Your Adoption]
The adoption laws in Ohio, listed above, are just a basic overview. Your situation could require different legal involvement not listed here.
Remember, every adoption experience will be unique. It is important to know and follow the adoption laws in Ohio that pertain to you and your adoption process. By working with a licensed and experienced adoption professional, you can have the best chance of a successful adoption. If you work with American Adoptions, we will work hard to create your best possible adoption experience.
When you are ready to start your adoption journey in Ohio, you can do these three things:
Know that adoption is the right choice for you and your family.

Get all the adoption information that you need.

Call American Adoptions at 1-800-ADOPTION, any time, 24/7. You can also contact us online.
Disclaimer
Information available through these links is the sole property of the companies and organizations listed therein. American Adoptions provides this information as a courtesy and is in no way responsible for its content or accuracy.