Should I Adopt a Child in Ohio?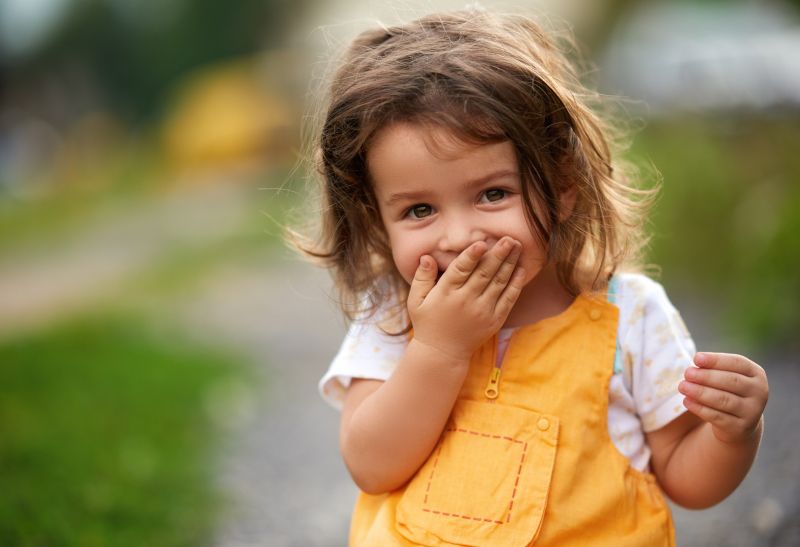 You're probably asking yourself, "Should I adopt a child in Ohio?" if you're reading this article. You're also probably considering your other options for starting your family, which can lead you to ask other questions, such as:
Am I prepared to be a parent?
Should we adopt a kid in Ohio?
Does adoption provide my best path to parenthood?
How do I start the adoption process?
If you've been contemplating adoption, IVF or surrogacy, you want to be sure you're considering all your options as you wrestle with this decision. Please know we're here to help, and you can speak with a highly trained adoption specialist at American Adoptions today by calling 1-800-ADOPTION or completing our free online form.
For now, we've assembled this guide that covers some of the things you should know about your family-building options and why you should adopt in Ohio.
Your Options for Starting Your Family: Adoption, Surrogacy, or IVF
We understand that you may be frustrated and discouraged if you're struggling to build a family. However, we want you to know that all is not lost. Though your path to parenthood may seem more difficult than you want, you have options.
Right now, you may be coping with some pretty powerful emotions, such as:
Anxiety
Stress
Disappointment
Frustration
Nervousness
No one can fault you for that, as many hopeful parents dealing with infertility feel that way when looking for viable ways of building a family. Feeling a little overwhelmed is normal, especially when considering all the decisions ahead. However, information is empowering, and there are a few things about your options that you should know.
Is Adoption Right for Me?
Maybe you've been wondering why you should adopt in Ohio. That's a fair question, and it's common among potential adoptive families. Many families just don't know what to expect from the process, and how it'll shape their future.
If you've asked, "Should we adopt a child in Ohio?" we want you to know that adoption provides many benefits for everyone involved.
Adoption means the adoptee becomes a part of a loving family that loves them and is ready for parenting. Many birth mothers would want to raise a child under different circumstances, but it's not the right time for them to become pregnant. Adoption allows adoptees to develop into the person they're meant to be.
Birth parents who choose adoption get the peace of knowing their selfless, loving decision will give their child an opportunity to live their best life in a stable, loving home. They also get to choose everything about the adoptive family, which is important to most birth mothers.
Adoptive parents get the opportunity of a lifetime: they get to become parents and raise a child of their own. If you're wondering why you should adopt a child in Ohio, you can think about that joyful day when you welcome your new child into your family.
Is Surrogacy Right for Me?
Another way that you can build your family is available through surrogacy. Surrogacy gives you an opportunity to match with a gestational surrogate who will agree to carry your baby.
For parents wanting to be a part of the pregnancy process, surrogacy can be an appealing way to start or grow a family. Choosing surrogacy means you'll be present in the process every step of the way as your baby grows. Also, if you want to ensure your child shares your genetic traits, surrogacy is one way to do that.
Is IVF Right for Me?
Another common family-building option for families dealing with infertility is IVF treatment. IVF treatment may allow you to experience pregnancy and the process of pregnancy and childbirth. IVF can sometimes make that a possibility, though pregnancy is not a certainty when receiving IVF treatment.
It's important to remember that IVF is also quite expensive and time-consuming. For some parents, it becomes a stressful experience that doesn't always result in a pregnancy.
3 Reasons Why You Should Adopt in Ohio
Wondering why you should adopt in Ohio instead of trying another way to start a family? Below, you'll find three compelling reasons you should consider.
1. You're interested in becoming a parent
You've reached the point on your path to parenting at which you've realized you're more interested in becoming a parent than experiencing pregnancy. If that's the case, adoption may be the right way to move forward. In fact, that's one of the more compelling reasons available if you're wondering why you should adopt in Ohio.
If your goal is to become a parent and raise a child of your own, then adoption can provide the right way to do just that.
2. You're committed to giving a child a loving home
Why should you adopt a child in Ohio? Adoption makes sense if you're ready to provide a stable, loving home to a child who needs one.
No one ever claimed adoption is easy, but the rewards outweigh the challenges you may face. For example, you'll need to complete a home study, fill out your APQ, and find the perfect match with a birth parent before you can welcome your child into your home. But on that joyful day when that child becomes yours forever, you'll cherish every step on your path.
3. You're driven to help a birth mother.
If you're asking why people should adopt in Ohio, you may be convinced by the fact that adopting a child can give you a way to help a birth mother who isn't prepared to parent.
The choice to place a child for adoption is one of the noblest, loving acts a birth mother can perform. Many simply aren't ready for parenting at this point in their lives, while others may never plan to parent a child. Both circumstances are okay, though. By adopting, you're helping a woman out of a difficult situation and giving her the peace of knowing her child will be loved and cherished.
Why Should I Adopt in Ohio with American Adoptions?
When you partner with American Adoptions, you'll know that you, the birth mother, and the adoptee are in the best hands.
Our agency provides every birth mother with comprehensive support and is treated with the utmost respect throughout the adoption process. Our birth mothers will receive:
Medical assistance
Emotional support
If the information above answers the question, "Why should I adopt in Ohio?" then adoption may be right for you. We also want you to know that no other agency can provide you with the support, care, and resources that American Adoptions can offer.
Partnering with American Adoptions provides distinct benefits unmatched by other adoption agencies. They include:
You won't risk financial loss thanks to our industry-leading financial protection program for adoptive parents.
You can get answers any time thanks to our 24-hour, 7-day a week access to adoption specialists.
You won't wait long for placement thanks to 12x more marketing and promotion than the average competing adoption agency.
You'll know you made the right choice thanks to expert counseling and guidance throughout the adoption process.
You'll find the perfect match because we'll help you build a compelling adoption profile.
You'll know your baby and their mother will have what they need because we arrange for birth mother financial assistance when necessary.
Through open adoption, you'll build solid relationships because we establish and moderate communication between birth mothers and prospective adoptive families.
And much, much more
If your goal is to become a parent and provide a child with a loving, stable home, you can contact American Adoptions today for free information and learn how to begin the process. Simply call 1-800-ADOPTION or complete our free online form when you're ready.
Why Should People Adopt in Ohio? – Closing Thoughts
If adoption seems like an appealing way to build your family, there's no need to wait. We want to help you build the family you've always dreamed of. Our specialists at American Adoptions are accessible 24/7 by calling 1-800-ADOPTION or by filling out our online form. We look forward to helping you build the family you've always wanted!
Disclaimer
Information available through these links is the sole property of the companies and organizations listed therein. American Adoptions provides this information as a courtesy and is in no way responsible for its content or accuracy.