Religious views on Giving a Baby Up For Adoption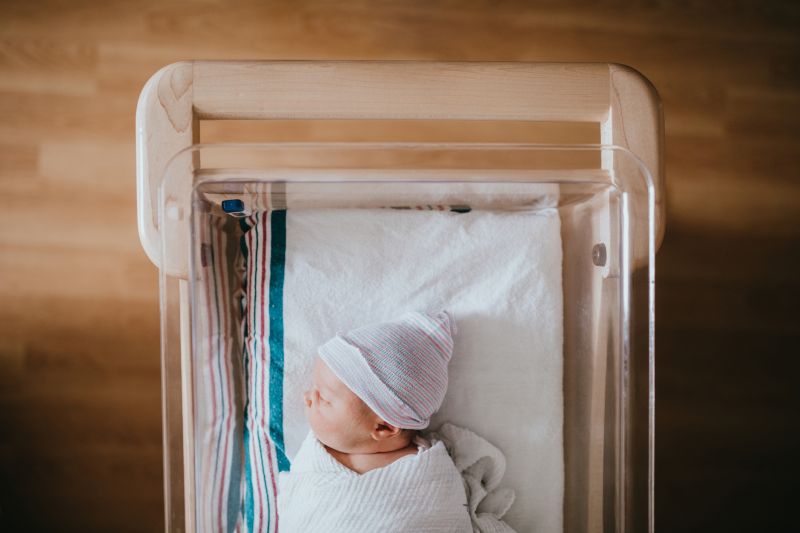 No matter what faith or religion you may follow or believe, because the moral views are important towards your unplanned pregnancy and adoption, you want to educate yourself to the fullest extent.
This guide will help you find the information you need on the religious views used in the adoption process for many different religions. Whether you are curious about giving your child up for adoption in Islam, are Catholic and want to give up a baby for adoption, or are just wondering is it a sin to put a child up for adoption as a Christian, you will find the answers you are looking for in this guide.
Keep in mind, anytime you have questions or concerns about adoption and your faith, or any other adoption-related topic, you can call 1-800-ADOPTION or fill out this online form to get more information. An adoption specialist from American Adoptions will be more than happy to answer any questions you may have.
In the meantime, continue reading to learn more about religious views on giving up your child for adoption.
Moral Views on Adoption from Different Types of Religion
Adoption is a brave and selfless decision. You are making the decision out of the love you have for your child and putting their needs first to provide them with the best opportunity at life. No matter what religion you follow, you can always choose adoption. An unplanned pregnancy may seem like a lot to handle, but an adoption is an option for people of all faiths.
For over 30 years, American Adoptions has helped birth mothers ease any concerns they may have about how religion will play a role in the decision to pursue adoption, as well as assist in helping them find adoptive families that match their religious preferences.
We are here to help you as well! Below you will find information on various religious beliefs about adoption.
Christian Views on Adoption
One of the most common questions we hear from Christians experiencing an unplanned pregnancy is, "Is it wrong to "give my baby up" for adoption If I'm a Christian in Ohio?"
Because adoption is coming from a place of love and selflessness, it is not wrong to choose adoption for your baby. As a Christian, you want what is best for your child and are making the sacrifice of placing them with a different family for the greater good of the child.
Any questions asking, "Is it a sin to put a child for adoption?" or, "Are you bad for giving your child up for adoption as a Christian?" will all have the same answers: No. Placing your child's needs first is the opposite of sinful or bad behavior, you should be proud of your decision.
The Christian view of placing a baby for adoption realizes the numerous benefits you are providing for your child, the adoptive family, and yourself. If you were once hesitant to pursue adoption due to your concerns about Christian views and beliefs, rest easy knowing that adoption can be a great, fully supported, life-changing decision.
Here is more information on finding a Christian family to adopt your child.
Views on Adoption in Islam
Giving your child up for adoption in Islam is an option for your unplanned pregnancy, but with some caveats. Traditional Muslim adoption means the biological relatives will be first in line to care for your baby. If a Muslim family adopts your baby, this does not mean that you will be outright replaced. Your baby will generally still have inheritance rights from you, the birth parent.
Keep in mind this is the traditional Muslim adoption. You are in control of your adoption decision, which means you can decide to follow the modernized version of adoption. You are in control of the adoptive family you place your child with, so you can find Muslim families who share similar beliefs as you.
No matter if you prefer the traditional adoption practices or that of more modern adoption, American Adoptions can help you throughout your journey. Call 1-800-ADOPTION or fill out this online form to get more information about giving your child up in Islam.
Adoption in Judaism
If you are questioning if you can give your baby up for adoption in Judaism, the answer is yes. Adoption is an honored practice in Jewish tradition. If you are questioning if giving a baby up for adoption is a mitzvah, that is up to your interpretation.
In an article from the Jewish Journal, one Orthodox rabbi says that adopting a child is a "great mitzvah," so but there are others with differing opinions. Ultimately, since your decision is based on love and support for your child, it is up to you how you feel about the act of adoption.
American Adoptions is more than happy to discuss your thought process with you or point you in the right direction of a Rabbi who may better educated you on the Jewish views of adoption.
Buddhist Views on Adoption
If you are a Buddhist who wants to pursue adoption in Ohio, know that adoption is an option for everyone. As long as you are placing your child for adoption with their best interest in mind, hoping to provide them a lifetime of love and support through an adoptive family, you are doing the right thing.
If you have doubts or are second-guessing your decision, you may consider talking to someone you respect in your religious community. They can offer their insight and hopefully provide you with peace of mind about your decision. You can also contact American Adoptions at 1-800-ADOPTION. An adoption specialist will put you in contact with the resources you need to feel confident, one way or the other, about your decision, and discuss the adoption process.
Atheist/Non-Religious Views on Adoption
Although this article focuses on the beliefs of many different religions, it doesn't mean everyone who chooses adoption has to be religious, nor that everyone hoping to adopt is religious.
You are entitled to your own beliefs and can choose what is best for your baby freely. If you feel adoption is the best path, nobody can tell you one way or the other that you are wrong. American Adoptions supports all birth mothers, from all walks of life, that are trying to provide the best opportunities for your baby. No matter your beliefs, your adoption process will be the same.
Finding Adoptive Families that Match Your Beliefs
One of the most important steps in the adoption process is finding the best adoptive family for your baby.
When you work with American Adoptions, your adoption specialist will help you narrow down the preferences you have for the family you wish to place your baby with. Given the importance of your religious beliefs, religion is one of the characteristics you can search for adoptive families for.
Other preferences may include:
Education Level
Location
And more
We understand that these preferences are personal to you, and we do everything in our power to provide the best adoptive family profiles that match your adoptive goals. Through these profiles, you will determine if there is a connection and pursue more information for families that spark your interest.
Contact American Adoptions
Religious beliefs can play a role in your adoption, but find peace of mind knowing that the majority of religions value and appreciate the life-changing impact adoption can provide.
To learn more about religion in adoption, unplanned pregnancy support, or any other adoption-related topics, call 1-800-ADOPTION or fill out this form to get more information. An unplanned pregnancy can be a lot to handle, but American Adoptions makes sure you don't have to do it alone!
Disclaimer
Information available through these links is the sole property of the companies and organizations listed therein. American Adoptions provides this information as a courtesy and is in no way responsible for its content or accuracy.