Adoption Home Study in Ohio [Your Personal Guide]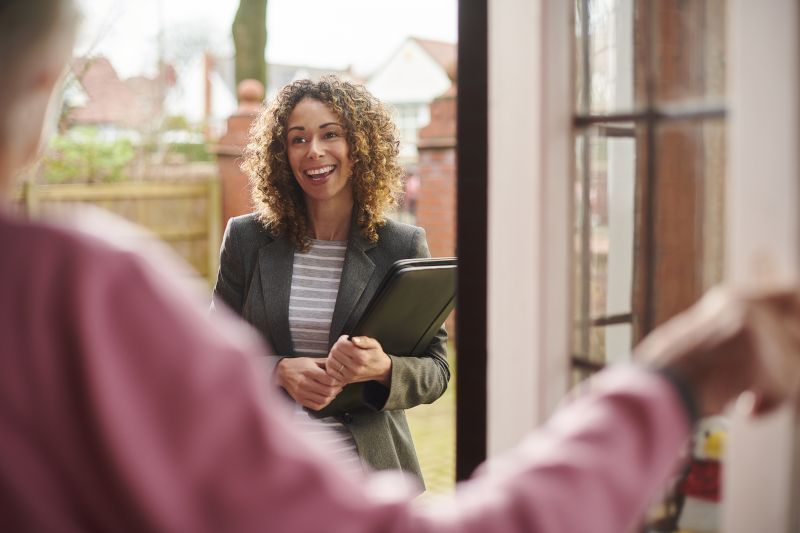 Because American Adoptions is a fully-licensed adoption agency in Ohio, we can ensure that you meet all Ohio adoption home study requirements.
Getting a home study for adoption in Ohio is necessary before a placement can be completed. Many hopeful adoptive families worry about the invasiveness of the home study process, but when you work with the right professional, it doesn't have to feel that way. We will work with you to help you find the best home study providers in the area.
The home study is an assessment of your ability to provide a safe and stable environment for your future child and. It's put in place to protect the well-being of your child, not to rule you out as adoptive parents. Many of the adoption specialists here at American Adoptions have gone through the home study process as adoptive parents themselves, and can give you a better idea of what to expect and how to prepare.
We've created this guide as a means to help you properly prepare for the home study for adoption requirements in Ohio. If you're ready to get started with your Ohio adoption or have questions about Ohio adoption home study requirements, get the support you need today.
What is a Home Study for Adoption in Ohio?
The home study is essentially an analysis of your lifestyle and readiness to parent. Your home study specialist will take a look into your home life to evaluate the safety of your home to ensure that your child will be able to thrive in a safe home environment.
The main Ohio adoption home study requirements can be broken down into two portions:
Review of important documents

The home visit
Documents Needed for Getting a Home Study for Adoption in Ohio [How to Prepare]
The document review and paperwork portion of the Ohio home study is one of the longer steps in the adoption process. However, if you know what documents you'll need and have them organized and ready to go, this can ensure an efficient home study process.
The documents that are typically asked of you are:
Background checks: The background check is carried out to make sure that you don't have a history of child or domestic abuse and have not committed any violent crimes.

Medical statements: These documents don't have to prove that you're in perfect health, just that you're healthy enough to care for a child long-term.

Financial documents: You don't have to be rich to adopt, just financially stable enough to fully support a child in addition to the rest of your family.

Marriage license (if married).

Three reference letters from friends and family: These letters will be letters of recommendation of why you would make a great adoptive parent.

Driver's license.
The Home Visit [What to Expect]
The home visit is the part of the Ohio home study for adoption that often intimidates most hopeful adoptive families. They worry that they will be judged on the size and cleanliness of their home. We're here to assure you that this is not the case.
"When making plans to bring a baby into your family, the process of the home study is necessary and helpful. Our anxieties were a little excessive as we prepared for this experience. We survived the paperwork, background checks, interviews, and household tour. Adoption is now on the horizon," said Jill, an adoptive mother who went through the home study process.
The goal of the home visit is just to make sure that you have a space to raise your child and that the home is safe for them to live and play in. The home visit can be broken down into two key components:
Ohio Home Study Interviews
The home study interviews are a chance for your adoption specialist to get to know you better and learn about your family dynamic. This gives them insight into what kind of environment your future child will be raised in. They'll ask you about:
Your relationship dynamic with your spouse and how you plan to raise your child together

How you feel about adoption and prospective birth parents

Your hobbies, values, career

What was your family dynamic like growing up and how will that affect the way you raise your child?
The Ohio Home Inspection
The home inspection portion of the home study will give you a chance to make sure that your home is safe to raise a child in. Your home study specialist will provide you with a check list of ways you can child-proof your home in preparation. The home inspection will check to make sure that:
All windows have screens

All smoke detectors work and you have a fire escape plan

Cleaning chemicals and medications are out of reach

Electrical outlets are covered

The water heater is set to no higher than 120 degrees

Sharp corners on furniture are covered
If your adoption specialist finds something that isn't up to code in terms of child safety, this doesn't mean you will be prevented from adopting. Your home study provider will gently make you aware of the issue and let you know what you can do to correct the problem before you bring your child home.
Post-Placement Visits for Getting an Ohio Adoption Home Study
The final part of your home study occurs once you have brought your baby home. Your adoption specialist will make scheduled in-home visits to makes sure that everyone is adjusting well to the adoption.
Once the home visits are complete, your adoption specialist will present the reports from the home visits to the judge. The judge will review these reports before issuing a decree of adoption. Now your little one is an official member of your family!
Moving Forward [Starting your Adoption in Ohio]
If you have questions about getting a home study for adoption in Ohio, American Adoptions can help point you in the right direction. If you want to begin your adoption process with us, you can get started through our online contact forms for hopeful adoptive parents and prospective birth parents.
Disclaimer
Information available through these links is the sole property of the companies and organizations listed therein. American Adoptions provides this information as a courtesy and is in no way responsible for its content or accuracy.