Can I Place My Baby for Adoption in My 20s, 30s or 40s?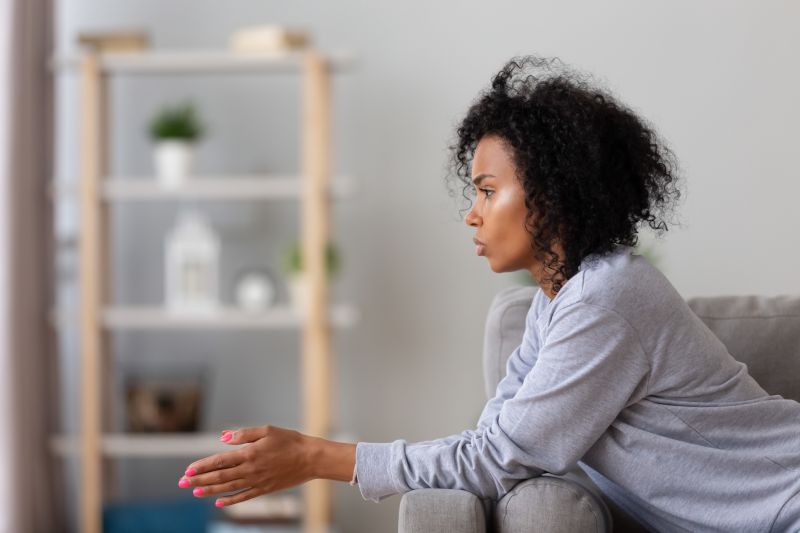 Because an unplanned pregnancy can happen at almost any point in life, you may be wondering what your options are while in your 20s, 30s, or 40s. American Adoptions is here to help.
Although unplanned pregnancy options may differ based on each specific situation and your goals, if you are experiencing an unplanned pregnancy, you can rest easy knowing that no matter your age, adoption is always an option. This guide explains the process of placing a child for adoption in Ohio, no matter if you are in your early 20s or well into your 40s.
You can always call 1-800-ADOPTION or fill out this online form to get more information about the adoption process in Ohio or answers to any adoption-related questions you may have. In the meantime, continue reading this guide about unplanned pregnancy in Ohio and placing a baby for adoption in your 20s, 30s, or 40s.
Unplanned Pregnancy Options in Ohio
An unplanned pregnancy can quickly turn into a life-changing experience — pregnancy in your 20s, 30s, and 40s is no different. Whether you are finishing college, just starting a new career, or are already raising children, no matter what your current life status may be, unexpectedly being faced with raising a child may not match your goals or plans.
Essentially, you have three options for your pregnancy:
Parenting
Adoption
Abortion
There are pros and cons for each unplanned pregnancy option. Ultimately, it is your decision based on what you feel is best for your baby and you. Learn more about each option below.
Parenting in Ohio
Although parenting is a great option, it may not be the right option for you. One of the main deterrence birth mothers face for choosing to parent is the financial aspect of raising a child. Parenting is expensive — there is no way around that. If you do not feel you are financially able to raise a child or cannot handle the burden of medical bills, on top of child care and raising a baby, you may consider other options for your pregnancy.
Often, when experiencing an unplanned pregnancy, you may not feel physically or emotionally ready to parent a child. Parenthood requires plenty of patience, time, energy, and attention. You may not be prepared or able to provide that for your baby, and that is OK. This doesn't make you a bad person, it just means you realize that parenting may not be for you and that other options may better suit your baby. If you are experiencing any of these thoughts, you may want to pursue other options for your pregnancy.
There are many different pros and cons to parenting. It is a decision that should not be made on a whim and takes plenty of research and thought. Call 1-800-ADOPTION or fill out this online form to get in touch with a professional about your situation and guidance on whether parenting is right for you and your baby.
Adoption in Ohio [At Any Age]
Adoption is an excellent decision for everyone involved, as it not only provides a lifetime of love and support for your baby but allows birth parents and adoptive families opportunities and benefits as well.
In addition to the comfort of knowing your child is being raised in a supportive and caring home, one of the most significant benefits for you as the birth mother is that adoption is always free. Some of the costs covered for you include:
Because there are no costs involved in the adoption process, you can find relief from any financial concerns you may have about the costs of medical care or parenting. This allows you to focus on a happy and healthy pregnancy. Depending upon your specific situation and needs, financial assistance may be available to you as well, which can help cover living expenses such as:
Car payments
Utility bills
Phone bills
Housing
Much more
Depending upon the type of adoption you pursue, it may also allow you to remain involved in your baby's life. Through open adoption, you and the adoptive family can determine the type of relationship you wish to have after placement occurs.
Adoption puts the best interest of your baby first. It is a brave and selfless decision that is made out of love. To learn more about placing a child for adoption in Ohio or to get answers to any questions you may have about adoption-related to your unplanned pregnancy, call 1-800-ADOPTION or fill out this online form.
Abortion in Ohio
The third option you have during your unplanned pregnancy is abortion. If you are considering this option, it is essential that you fully understand the Ohio abortion laws. Although most laws are centered around a specific time frame in which abortion is allowed, you do not want to rush to a decision.
Abortion can have physical and mental impacts on birth mothers. In Ohio, women must receive state-directed counseling at the provider's office prior to an abortion being able to be provided. It is suggested that you discuss your intentions with your health care provider before making any decisions, so they can determine how abortion may affect your health.
Call 1-800-ADOPTION to speak with a trained professional and to learn more about your unplanned pregnancy options in Ohio and for guidance on what may be best for your baby.
Choosing Adoption in Your 20s, 30s or 40s in Ohio
Given the life-changing impact, adoption is one of the most important decisions you will ever make. Below you will find information on what it is like to choose adoption at your age, how the process works, and how American Adoptions is here to help you through your adoption journey.
Choosing Adoption in Your 20s
If you are considering adoption for your unplanned pregnancy, you are not alone. Many women in their 20s place children for adoption.
Julia is one of those women. "Don't get me wrong, it's really hard," Julia said about her decision to pursue adoption. "There were plenty of times when I felt like I was scared, but I felt like it was the right decision for me — and I still feel like that today." You can read her story by clicking here.
Birth mothers of all ages share this sentiment, and adoption may be the right decision for you too! Although there are many different thoughts, concerns, and emotions involved, American Adoptions completely understands what you are going through and is here to help.
With a staff made up of birth mothers, adoptive families, and adoptees, we are able to offer a personal connection and understanding that you will not find anywhere else. This level of support helps you throughout your pregnancy and adoption experience by having someone to relate to who has been there before and walked in your shoes.
No matter your situation or reason behind considering adoption, it is always an option during your pregnancy. American Adoptions is here to help you receive the professional guidance, services, and support you need while ensuring your needs and adoptive goals are being taken care of along the way. Some of those services include:
24/7 support and counseling so that you always have the support you need
Financial assistance to help relieve any financial burdens you may be faced with during your pregnancy
Adoption planning so you fully understand the process and have a say in how it plays out.
Facilitating legal representation throughout your adoption to make sure all legal aspects are being completed properly
And more
During the adoption planning, we help you create an adoption plan. This is essentially an outline of the adoption process and how you want it to go. Keep in mind, you are in complete control of your adoption and each step of the process. During your adoption plan, you control decisions like:
You control the preferences and decisions made throughout your adoption, we are just here to make sure they are being met and to keep you on the right path towards a successful placement. Adoption is a brave decision, one which you should not have to go through alone.
To learn more about placing a baby for adoption in Ohio in your 20s, call 1-800-ADOPTION or fill out this online form to get more information. Professionals will be more than happy to answer any questions you may have, walk you through the adoption process, or start your adoption planning whenever you are ready.
Choosing Adoption in Ohio in Your 30s
The choice to pursue an adoption in your 30s is a very personal and private decision — one caused by many different factors. If you are considering adoption in your 30s, you may not be able to parent because you already have children you are raising. You are not alone, birth mothers in all different living situations choose adoption.
One of them is Angela, a birth mother who worked with American Adoptions to place her baby. "I knew I would not be physically, emotionally, or financially able to support yet another child. So, I started searching the web for other options, and I found American Adoptions."
Angela was a birth mother who was already raising children of her own. You can read more of her story here, where she explains her decision and how choosing an open adoption has kept her involved with her baby.
But by no means is already raising children the only reason you may be considering adoption for your baby. We cannot reiterate enough, adoption is a selfless, brave decision made out of love for your child. Whether you want to focus on your career, aren't ready to parent, worried about the financial aspects of raising a child — whatever your reasoning may be, you are doing so out of the best interest of your baby, and that is an admirable decision.
When you choose adoption, the process for putting your baby up for adoption in Ohio can be explained in five steps:
This process is nearly identical no matter what age you are placing a child for adoption. To get more details about each step and what is involved in the process, call 1-800-ADOPTION or fill out this form. Adoption specialists are here to guide you through this important decision, give them a call whenever you are ready!
Choosing Adoption in Your 40s in Ohio
An unplanned pregnancy in your 40s might be the last thing you were expecting, but now it is your reality. Whether this is your first, second, or one of many pregnancies, an unexpected pregnancy creates so many questions. If one of those questions is you wondering if adoption is possible in your 40s, the answer is yes.
You can choose adoption no matter what age you are, but you never have to do it alone.
Just like any other birth mother choosing adoption for her baby, American Adoptions helps make sure all of your needs are being met and that you are fully educated on each and every step of the adoption process. We provide you access to counseling and support services around the clock, so no matter when you may have a question or need support, you will receive it promptly.
We are there to guide you through your adoption planning, help to determine your preferences for the type of adoptive family you want to find, how you envision placement occurring, and can even facilitate communication between you and hopeful adoptive families.
As cliché as it may sound, when it comes to placing your baby for adoption in Ohio, age is just a number. An adoption is always an option for you and your baby, and in many cases, it's the best option.
Your Next Steps
We understand the different emotions and thoughts an unplanned pregnancy can create — which is exactly why we are here to help. No matter if you're twenty, forty-nine, or anywhere in between, if you are considering adoption for your baby, then give us a call at 1-800-ADOPTION or fill out our online form to learn more or to begin your adoption journey today.
Disclaimer
Information available through these links is the sole property of the companies and organizations listed therein. American Adoptions provides this information as a courtesy and is in no way responsible for its content or accuracy.