Understanding Adoption Professionals and Adoption Agencies in Ohio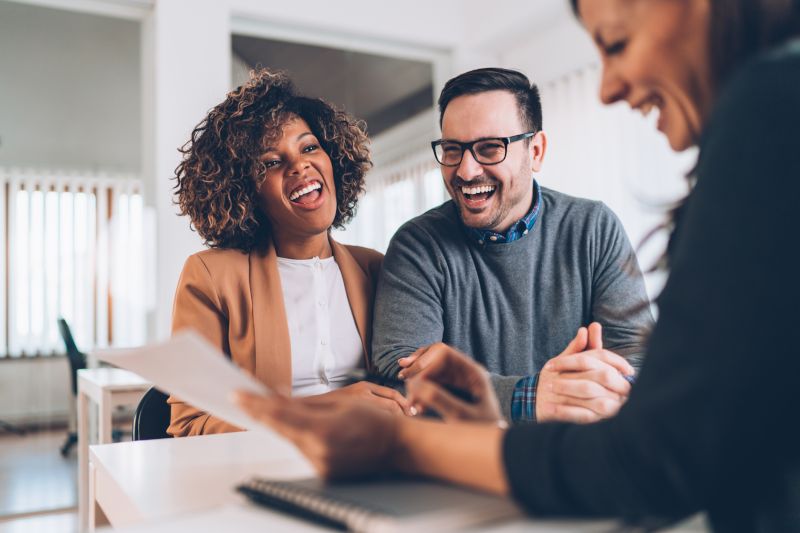 Adoption is a selfless act, and it is a process that requires support.
If you are experiencing an unplanned pregnancy and considering adoption in Ohio, you can benefit from getting the adoption support you need. Hopeful parents considering adopting a child can benefit from professional guidance.
There are agencies that "talk a good talk," but when it comes to results, they are lackluster. Other agencies are licensed and qualified, yet their staff are cold and minimally involved. When you need a full-service, licensed adoption agency in Ohio with a staff that is warm and caring, look no further than American Adoptions. We do everything we can, and more, to ensure that you have the best possible adoption experience.
American Adoptions provides the following important services for our prospective birth mothers and our hopeful parents:
We have created this guide to help you as you research adoption agencies in Ohio. You can contact us online at any time if you would like free adoption information.
Adoption Agencies in Ohio
When you are considering adoption in Ohio, you can benefit from working with an adoption agency in Ohio, like American Adoptions.
An adoption agency is your go-to organization when you want to "give your baby up" for adoption, or when you want to grow or expand your family through adoption. Adoption agencies in Ohio provide resources, counseling and support regarding unplanned pregnancy, types of adoption, the adoption process in Ohio and more.
There are several steps to the adoption process and, because adoption can begin at any stage of pregnancy, your adoption process may begin at any of the basic steps. There are also adoption laws in Ohio that adoption agencies in Ohio must follow, and this can be complex, depending on your adoption situation. But, don't worry, American Adoptions of Ohio is here to help you.
"Having now learned a lot more about adoption, we realized [our previous agency] was kind of unethical. We just felt a lot more comfortable with the way American Adoptions supports expectant and birth mothers." – Lyndsey and Marie, adoptive parents who worked with us.
If you would like to know more about how we can help you through your adoption in Ohio, you can call us at 1-800-ADOPTION today. You can also contact us online for free adoption information at any time.
We are a full-service adoption agency in Ohio, which means you won't need to find social workers, case managers, or adoption attorneys on your own. We'll connect you with all the adoption professionals you need.
If you do find yourself in a situation where you need to find adoption professionals on your own, we have created a basic guide to help you find adoption professionals in Ohio.
Adoption Attorneys in Ohio
Adoption attorneys in Ohio can be found at family law firms and other legal offices. An adoption attorney can process and file your adoption paperwork with the state. They can also work with the court to settle adoption legal issues and make decisions on fair adoption financial assistance, such as the amount a prospective birth mother can receive for living expenses, for example.
You don't need to contact an adoption attorney in Ohio on your own when you work with American Adoptions. However, your adoption situation may require that you speak with an attorney. Independent adoptions, outside of an agency, are an example of when you could contact an attorney on your own.
You can find adoption attorneys in Ohio in almost any major city. Some attorneys work for large firms that can be found all over Ohio, and others are local to your city. If you live in a large city such as Cincinnati, Cleveland or Columbus, you can find many family law firms. You may be worried about finding an adoption attorney in Ohio if you live in a small town, but don't worry, your adoption specialist can help you. You can contact American Adoptions from any city or county in Ohio and we can provide you with the adoption services in Ohio that you need.
You can call us at 1-800-ADOPTION at any time if you have questions about our adoption professionals. You can also request free information by contacting us online at any time.
Other Adoption Professionals in Ohio
"Around four months of pregnancy, I called American Adoptions and became in contact with an adoption specialist. I felt an immediate connection." — Kelly, one of our birth mothers.
There is more than one way to adopt a child into a family. All adoption stories are unique and all adoptions require the help of different types of adoption professionals in Ohio. American Adoptions is a domestic newborn adoption agency, which means we facilitate newborn adoptions in Ohio and across the United States.
If you'd like to know more about working with us, please contact us today at 1-800-ADOPTION or click here to contact us online for free information.
If you're interested in exploring other types of adoption as an adoptive family, then there may be other Ohio adoption professionals who could better serve your needs.
You can review the following adoption professionals to see if any of their adoption services are right for you.
Foster Care Adoption in Ohio
If you would like to adopt a child in need, then foster care adoption in Ohio might be right for your family. Children who have been placed in foster care can be any age, race and gender. The ultimate goal of foster care is to keep a child safe until they are able to be reunited with their biological family. For children in situations where reunion is not possible, they can become eligible for foster care adoption in Ohio.
You may also be interested in foster parenting or foster-to-adopt options. The Ohio Department of Job and Family Services can help you learn more about foster care adoption in Ohio.
International Adoption in Ohio
International adoption in Ohio can be another adoption option for your family. If you would like to adopt a child from another country, then international adoption may be perfect for you. Although international adoption is becoming increasingly uncommon, there are international adoption agencies in Ohio.
Many international adoptions are regulated by the Hague Adoption Convention. This convention aims to protect children who are adopted internationally. It implements standards and guidelines for promoting successful and safe international adoptions. If an international agency in Ohio is not a member of the Hague Convention, this can be a red flag — proceed with caution. But don't worry, there are reputable international adoption agencies in Ohio.
You can contact Adoption STAR to learn more about the international adoption process in Ohio. All God's Children and America World Adoption also have international adoption services for Ohio.
Adoption Law Centers and Facilitators in Ohio
Adoption Law Centers in Ohio have limited adoption services. A law center is usually operated by licensed adoption attorneys. However, they mostly offer legal advice. An adoption law center attorney may refer you to another attorney for adoption paperwork processing. After referring you, they may or may not maintain contact with you throughout the process. Another service law centers offer are adoption advertising to match prospective birth mothers and hopeful families.
Although the word law in Ohio adoption law center may be comforting, these centers are usually unregulated, provide inaccurate fee estimates and provide little to no protection from adoption disruptions.
Likewise, Ohio adoption facilitators are more risky than law centers. Facilitators generally provide matching services, but they are likely unlicensed and unregulated. The financial risks, lack of support, potential for illegal practices and recurring fees for length of service make hiring an adoption facilitator in Ohio unadvisable.
Some hopeful families can afford the risks of adoption law centers in Ohio or adoption facilitators in Ohio, but if you are not one of those families, a licensed, full-service adoption agency, like American Adoptions, may be the best choice for your adoption. You can call us at 1-800-ADOPTION to request our services today. You can also contact us online at any time for free information.
Adoption Home Study Services in Ohio
If you are a hopeful adoptive family, you may know about the adoption home study in Ohio. A home study includes a home inspection, family interviews and various record checks such as child abuse/neglect and background checks. This is done to ensure that your home is safe and that your family is ready for the addition of a child. Home studies are required for all newborn adoption, foster care adoption, and international adoption.
Ohio adoption law requires that all prospective adoptive parents must have a home study completed by a social worker or specialist from a licensed adoption agency. Your adoption agency can guide you to licensed home study professionals if this service is not offered by them. You can contact agencies such as Adoption circle and Building Blocks Adoption Service, Inc. for your adoption home study services in Ohio.
How to Start Your Adoption in Ohio
"American Adoptions was a one-stop shop and made us feel a lot more comfortable. They answered our questions. It felt like a very professional and welcoming organization, so it just felt like the right choice for us." — Talia, one of our adoptive mothers.
American Adoptions can provide the support and guidance you need as your adoption agency in Ohio. We are one of the nation's best adoption agencies, but you don't have to take our word for it.
"I contacted American Adoptions and they were kind, caring and showed me a great deal of understanding." — Heather, one of our birth mothers.
For over 30 years, we have helped families choose our adoption agency in Ohio and complete a successful adoption. Our staff includes birth mothers, adoptees and adoptive parents — we know adoption professionally and personally. You can read birth mother testimonials and adoption stories from adoptive parents on our website.
Here are the three steps that you can take to start your adoption journey today:
Step 1: Know that adoption is right for you and your family.
Step 2: Get all the adoption information that you need.
Step 3: Call American Adoptions at 1-800-ADOPTION, or contact us online at any time.
Disclaimer
Information available through these links is the sole property of the companies and organizations listed therein. American Adoptions provides this information as a courtesy and is in no way responsible for its content or accuracy.