Waiting for Adoption in Ohio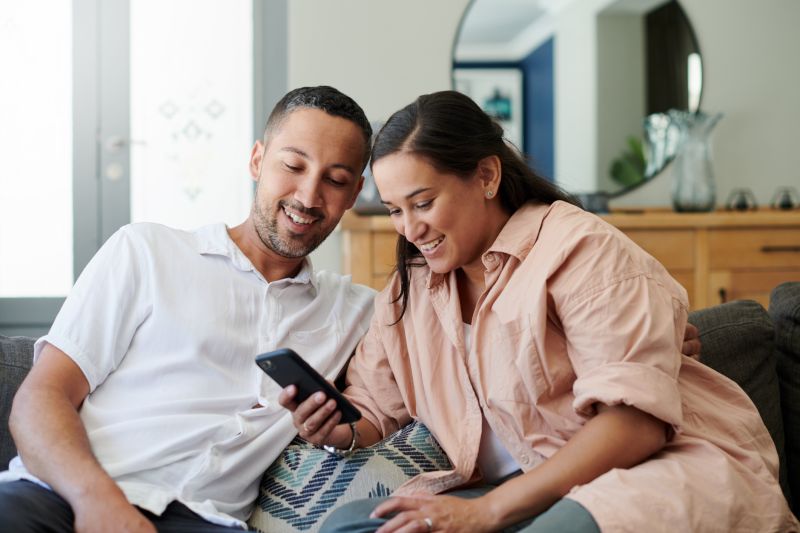 Are you curious about the waiting period for adoption in Ohio?
If you are, you're not alone. Many hopeful adoptive families want to know what to expect when it comes to waiting for adoption in Ohio.
If you've already been waiting to become a parent for some time, whether that be due to infertility or other circumstances, you might be feeling tired or anxious. You might wonder how to cope with adoption wait in Ohio. Maybe you're worried that the waiting time will cause you additional stress.
Fortunately, there are many steps you can take to deal with the stress of waiting to adopt in Ohio.
Keep reading to learn more, or call 1-800-ADOPTION now to speak with an adoption specialist at American Adoptions. We'd love the chance to work with you when it comes to starting the adoption process, and we'd love to talk with you about ways to cope with the stress of waiting to adopt in Ohio.
Preparing For Adoption
If you're waiting for adoption in Ohio, one of the best things you can do is focus on preparing for your adoption. Taking steps like connecting with an adoption agency, completing your APQ and starting your home study can help move your adoption forward in a meaningful way.
You might also find that preparing for your adoption on a personal level can be helpful. Things like letting your friends and family members know you're going to adopt can help provide community support. You might also consider preparing your baby's new bedroom.
If you have other children, part of preparing for adoption also means letting them know that they're going to have a younger sibling soon. Consider talking with them about what to expect when the new baby arrives. You can read books about adoption together, watch movies about adoption and encourage your children to be as involved in possible in the adoption process.
Emotions of Adoption
When you're waiting for adoption in Ohio, you might experience many different emotions.
These feelings are normal and expected.
Many hopeful adoptive families experience:
Stress
Anxiety
Depression
Nervousness
Excitement
Happiness
And more
There is no "right" or "wrong" way to feel during your adoption process, but it is important to understand that you might experience a variety of emotions.
Focus on self-care during this time. If you start to feel anxious, sad or stressed, consider talking with your therapist, spending time with your friends and focusing on doing things that you personally enjoy.
What is ICPC?
When you adopt a child who is born in another state, you'll need to wait for special permission to bring them home. This is called ICPC. While you're waiting for ICPC, you'll generally stay in a hotel with your new baby. For many new adoptive families, this can provide a special time of bonding where you spend time together without any distractions. Once you are approved for travel, you can return home with your new baby.
What Should I Do While I'm Waiting?
The adoption waiting process in Ohio can seem frustrating or even overwhelming, but the truth is that you have a lot of options when it comes to how you'll spend your time.
Hopeful adoptive families can choose to participate in many different activities while they're surviving the wait adoption in Ohio.
Some of those activities include:
Spending time with friends and family members – Take the opportunity to really connect with the people around you during this time. You can go to restaurants, go on hikes or participate in other activities you might not be able to enjoy after your baby arrives.
Going on a babymoon – Many hopeful adoptive families go on a short trip together before the baby arrives. Even if you're a single parent planning to adopt, going on a babymoon can be a fun, exciting way to pamper yourself while you're surviving the wait adoption in Ohio.
Learning something new – Have you always wanted to learn how to knit? Maybe you've been thinking about picking up a sport. Perhaps you're even curious about learning a new language. While you're waiting to adopt a baby in Ohio, you might find that focusing your mind on something new and fresh can be a very healthy way to cope.
Choosing Adoption
If you're ready to choose adoption to build your family, call 1-800-ADOPTION now. Our team would love the chance to help you prepare for parenting and to guide you through the adoption waiting process in Ohio.
Here at American Adoptions, we know that you have a choice when it comes to your adoption professional. We'd love to guide you and assist you every step of the way.
Our team offers:
Assistance with your home study
Support
We offer 24/7 phone support, so you can call us day or night to begin the adoption process.
Disclaimer
Information available through these links is the sole property of the companies and organizations listed therein. American Adoptions provides this information as a courtesy and is in no way responsible for its content or accuracy.