Ohio Adoption Costs [How to Budget]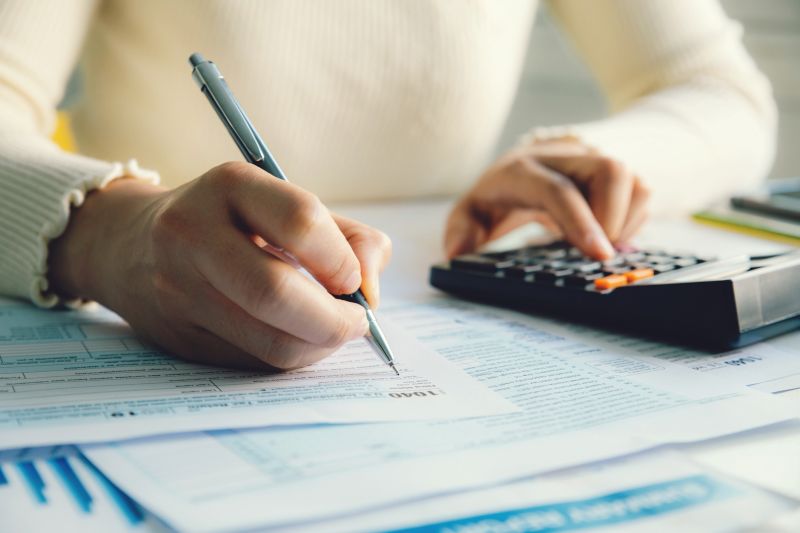 If you're wondering "How much does private adoption in Ohio cost?" because you want to accurately budget for your adoption, American Adoptions can help.
You can't put a price on the love and joy that comes with starting a family or adding a new little member. Unfortunately, the many important services required to complete an adoption do come with costs. But it is so worth every cent.
You should never feel guilty for wondering about the cost of adoption in Ohio. In fact, it's an important and responsible thing to consider. We understand how eager you are to start your family, and you don't want anything to stand in your way.
American Adoptions values transparency and we will never mince words when it comes to providing you with accurate information about your adoption. When you choose us as your adoption agency, you will always get the quality of service you pay for with the honesty you're entitled to.
If you're a prospective birth family wondering how you can receive adoption financial assistance, you can learn more here. The most important thing to know, as a woman considering placing her baby for adoption, is that adoption does not cost anything for you.
For hopeful adoptive parents with questions about Ohio adoption fees, continue reading below to get answers to three common questions.
1. What are Adoption Costs in Ohio?
The cost of adoption in Ohio will vary depending on the adoption professional you work with and the birth mother expenses in question. On average, infant adoption in Ohio costs between $40,000 to $50,000. These numbers might sound high, but we promise when you work with American Adoptions, you get what you pay for, and it is we'll make it worth every penny.
Unlike many other agencies, we have a fixed agency fee. You'll never have to worry about hidden fees popping up when you least expect. Regardless of how long your adoption takes, our fixed rate will never change. Every adoption is different and you shouldn't have to pay more based on how long yours takes.
A lot of the money you pay goes towards professional services we provide the hopeful adoptive families we work with such as:
Counseling and guidance

Coordinating and facilitating the adoption process

Performing home studies

Case management and documentation

Post-adoption support
All of these services contribute to a successful, safe and ethical adoption process. That protects you, the prospective birth parent and, most importantly, the child.
2. What Are Birth Parent Expenses, and How Do They Factor in the Cost of Child Adoption in Ohio?
In the adoption process, the adoptive family is often asked to help cover pregnancy-related expenses of the birth parents. All birth parent expenses are court-approved and usually include essential items such as:
Rent

Utilities

Groceries

Medical expenses

Maternity clothing

And more
The total of all of these expenses will vary from birth mother to birth mother, and will depend on her unique situation. The expenses of the birth parents are included in the overall adoption expenses in Ohio, but these expenses can shift depending on the needs of the prospective birth mother during the process.
American Adoptions mediates these funds by assessing the specific needs of the expectant mother. These funds will then need to be approved by a state court. From here, American Adoptions will then go through the process of paying third parties such as doctors, utility companies, landlords, mortgage companies, etc.
In the instance of an adoption disruption, we have safeguards in place to protect you. An adoption disruption is uncommon, but they do happen. When you work with American Adoptions, our Risk-Sharing Program will directly refund all agency fees, living expenses and termination fees in the event of an adoption disruption. This guarantees you security and freedom if the expectant mother changes her mind.
"We chose American in large part because of the insurance policy, and then, secondarily, the number of placements," Cathy, an adoptive mother, said. "We were looking at agencies that were smaller and closer to us… but the fact that we could get a placement potentially between three and nine months — and it ended up being less than that — those were definitely motivating factors."
3. How Can You Budget for Adoption Expenses in Ohio?
While there can be variable expenses in your Ohio adoption process, you will be able to set a budget when beginning your adoption process. American Adoptions does everything possible to make sure that the total cost of your adoption never exceeds your adoption budget.
When you start your adoption process, your adoption specialists will sit down with you to fill out an Adoption Planning Questionnaire (APQ) where you can set your expectations and preferences for your adoption experience.
You will be able to set a minimum and maximum budget for your adoption so that your adoption specialist will be able to ensure you can cover your Ohio adoption fees. If a service ever pushes you past the limits of your budget, you always have the freedom to decline the service. American Adoptions will never make you spend more than what you're comfortable with. However, if you are willing to increase your budget to afford something in your adoption process, you are able to do this as well.
The only variable fees that you will see during your adoption process are the expenses of the birth parent and, possibly, any unexpected legal fees. The expenses of the birth parent will vary depending on their individual situation and will always be court-approved. Other adoption agencies may charge you separately for advertising. With American Adoptions, advertising is included in our fixed agency fees, so you will never have to worry about running up your total adoption cost while trying to find an adoption opportunity.
Begin your Ohio Adoption Today
You can't put a price on having the family you have always wanted. While voicing your concerns about adoption the average cost of adoption in Ohio can be uncomfortable, it's a valid concern.
When choosing American Adoptions for your Ohio adoption, there will never be any hidden fees. We will always be upfront and forthcoming when it comes to any questions about the cost of child adoption in Ohio.
If you have more questions about the price of adoption in Ohio, you can get the answers you need online.
Disclaimer
Information available through these links is the sole property of the companies and organizations listed therein. American Adoptions provides this information as a courtesy and is in no way responsible for its content or accuracy.