1-800-ADOPTION
Thank you for viewing our profile
If you would like to learn more about us, please call 1-800-ADOPTION (2367846), fill out the form at the bottom of our on-line profile page, or email us at bp_information@americanadoptions.com.
To revisit our on-line profile page and view our profile video at American Adoptions, simply use your mobile phone to scan the QR code on the right. We are looking forward to hearing from you!
Derek & Kelsey
Hello! We are grateful for you taking the time to get to know us a little better! We are so excited to grow our family and believe that putting a child up for adoption is an incredibly selfless act of love. We can't wait to bring another child(ren) into our fun, energetic family and to provide them with unconditional love and opportunities that will help them grow into a kind, well-rounded person!
About Us
Job
Chief Financial Officer
First Grade Teacher
Education
Master's Degree in Business Administration
Master's Degree in Teaching & Learning
Relationship
Legally Married
Why We Chose Adoption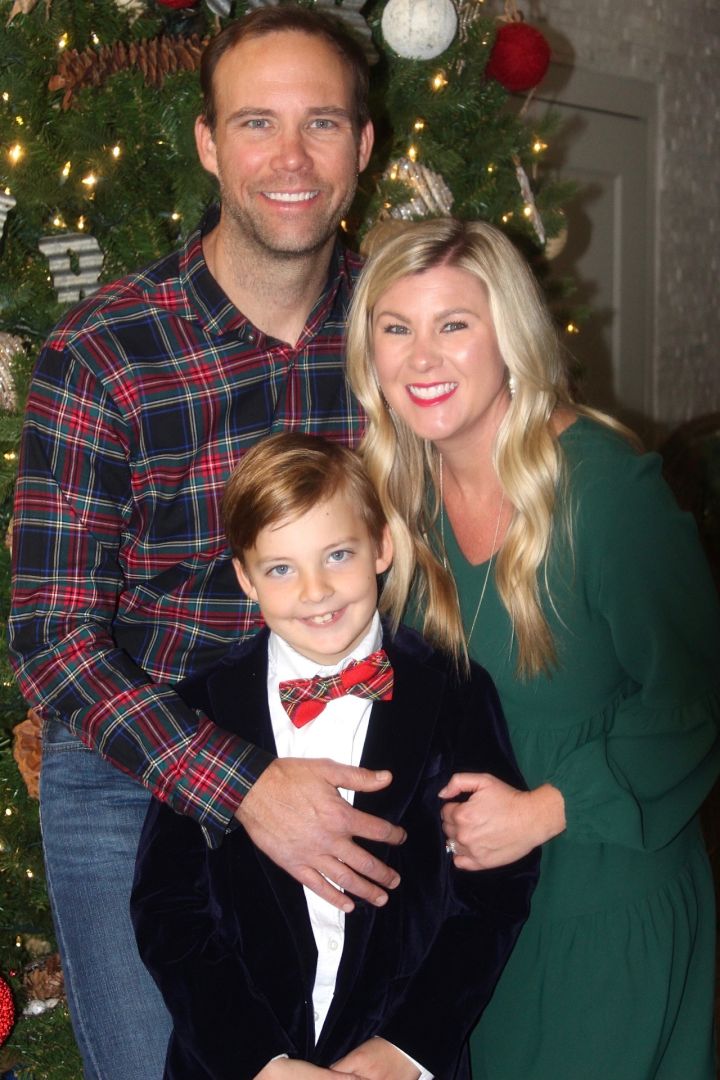 Becoming parents is a dream we have both had since we were children, and it's something we have talked about since before we were married. Derek's son Brig (from a previous marriage) was just two years old when we met, making children, parenting and growing a family a topic of conversation very early on in our relationship! Derek grew up an only child and knew he wanted to give Brig siblings one day. Kelsey is a first grade teacher and has always loved children. She believes that she was born to be a mother and is so grateful that Brig has given her that opportunity. We've always imagined having a big family that consists of siblings growing up and playing together. Brig is so excited about us adding to our family and cannot wait to be a big brother. He is amazing with his younger cousins and loves playing with them, holding them and making them laugh.
After four years of trying to have a child biologically, including failed IUI's and many rounds of IVF, it became clear that that was not the path we would be taking to grow our family and to give Brig siblings. Our journey through infertility was longer and harder than we could have ever imagined, but it has only strengthened our relationship and our desire for more children. We have taken time to grieve our losses and are now putting our hopes and dreams into becoming parents through adoption!
Our Lifestyle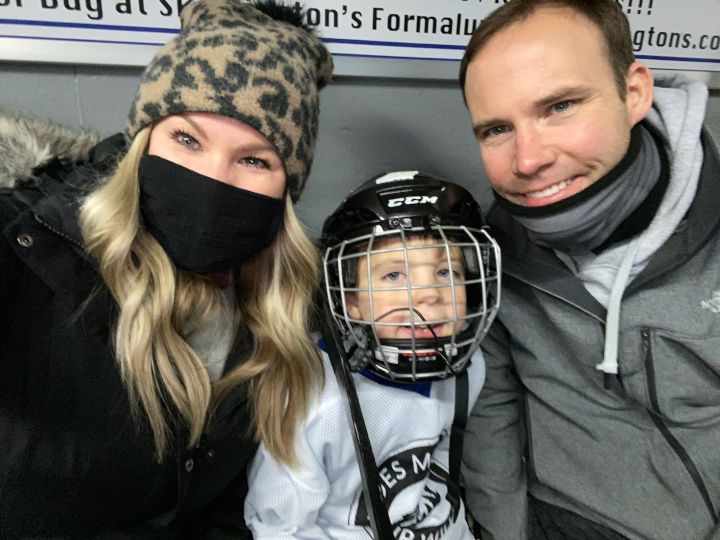 Our lifestyle strikes a balance between adventurous activities and relaxing downtime, with family being the most important thing to us. Our favorite thing is attending our son's school and sporting events to cheer him on in his activities. We also enjoy exploring our city and attending its many festivals, checking out new restaurants, and listening to live music. We love to be outdoors and can often be found playing in the yard, riding our bikes, fishing at local lakes and boating.
Our downtime consists of spending quality time together, gardening, working on home projects and snuggling up to read or watch our favorite shows and movies by the fireplace. We are big sports fans and also spend a lot of time attending games and cheering on our favorite teams from the comfort of our home.
Holidays are a big deal in our home and we love to dress up in fun outfits, decorate the house and host family and friends to celebrate together. We have many traditions that we have carried on from our childhoods and have loved creating new ones together with our son.
One of our favorite parts of the day is dinner time. We make it a priority to sit down as a family each night and share about our day. Our home is full of love, laughter, music and dance parties. We are a fun-loving, up for anything family and genuinely enjoy spending time together as a couple and with our son.
Addressing Cultural Diversity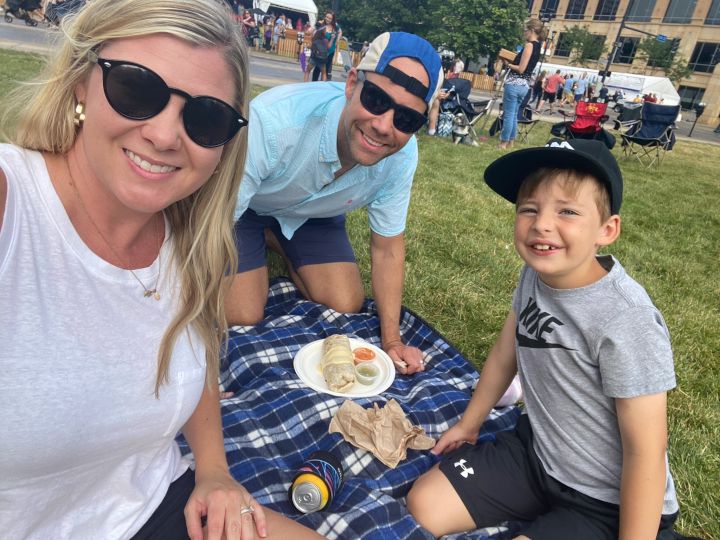 We want to add to our family more than anything and will lovingly accept a child of any race, gender, heritage or ethnicity. We will make it a priority to expose him/her to their culture in a variety of ways.
.We are fortunate to live in a city that hosts a variety of cultural festivals and provides exposure to many different races, religions and ethnicities. Kelsey also works in a very diverse school where she has enjoyed working with and learning from students of many different races and backgrounds. We know that representation matters and will make it a priority to expose this child to books, music and movies that represent what they look like and where they come from. We will immerse this child in their native food, experiences and traditions and provide ample opportunities for them to learn about their heritage.
We recognize the importance of educating ourselves so we can have meaningful conversations as the child grows. We have several close friends who have multi-racial families, some of which include adoption. We will lean on these friends for support and guidance throughout this journey. We will seek out playdates and introduce our family to others who have the same or similar cultural background.
Transracial adoptions can come with challenges, however we are fully prepared to lean on those around us to help support this child as they grow. We know the importance of embracing every person's uniqueness and we will make sure this child always feels loved for who they are.
Photos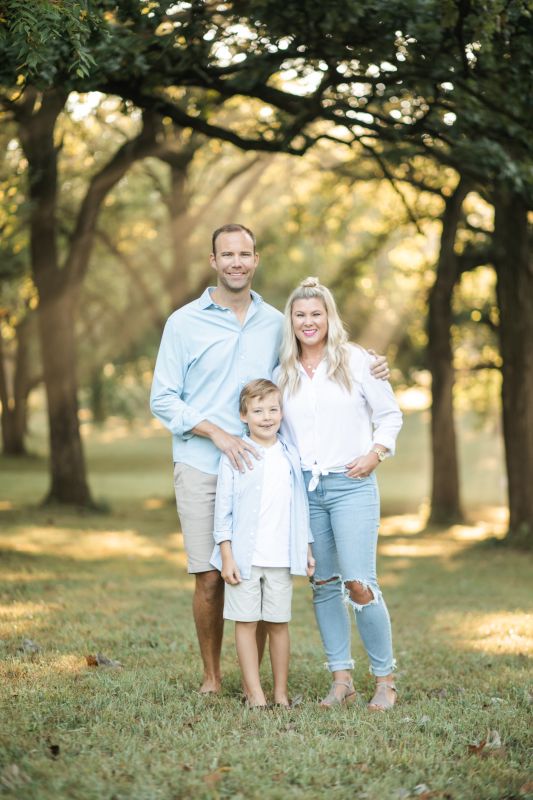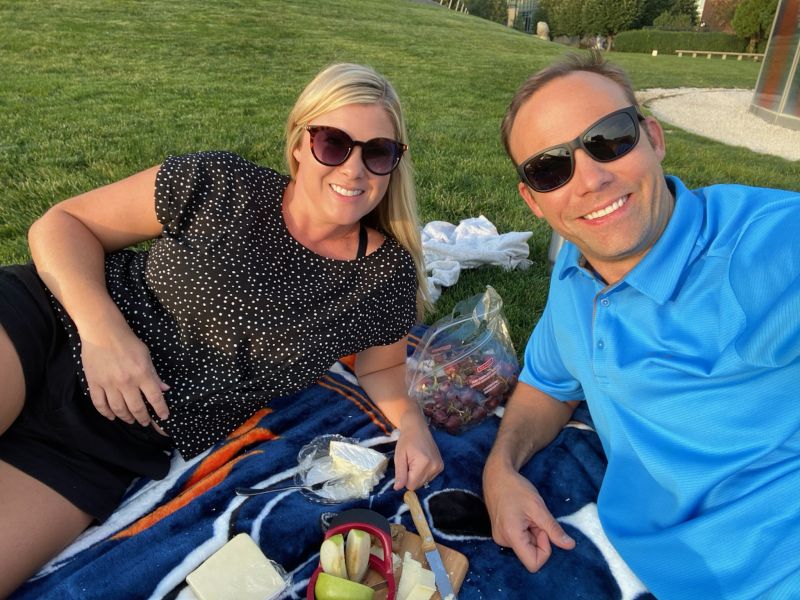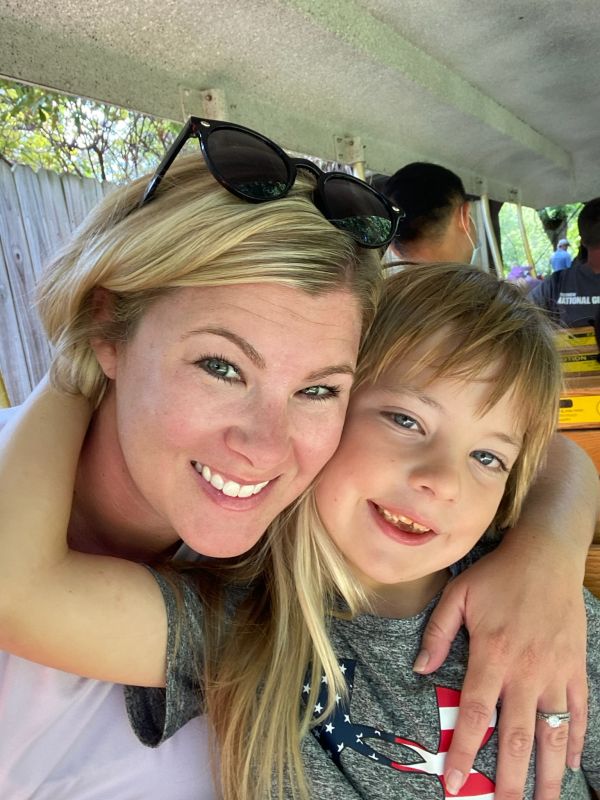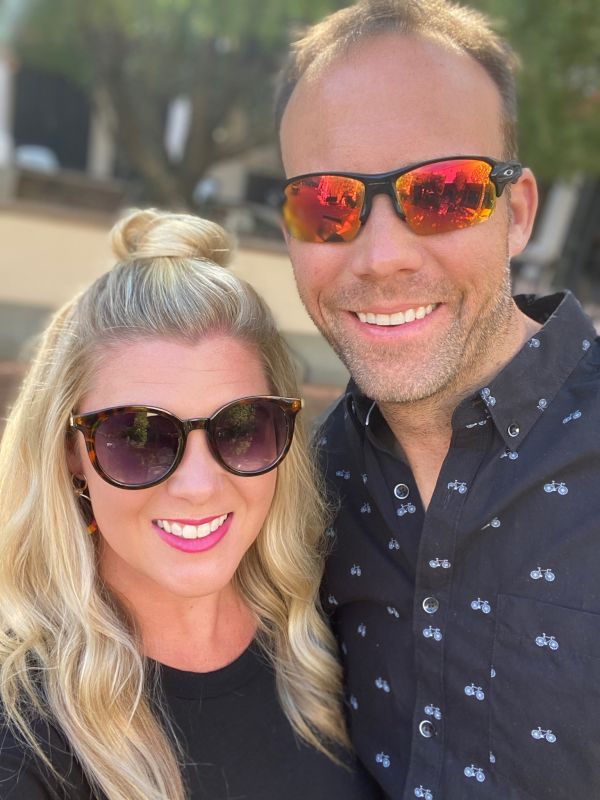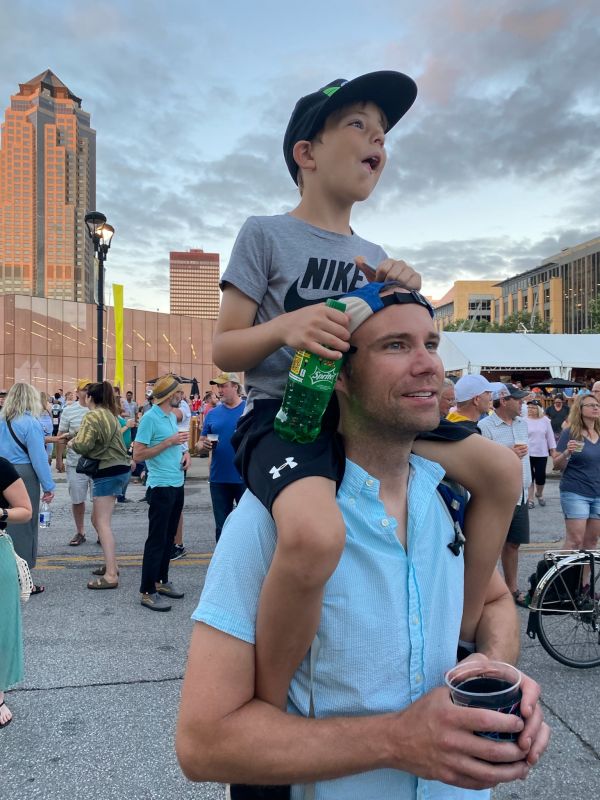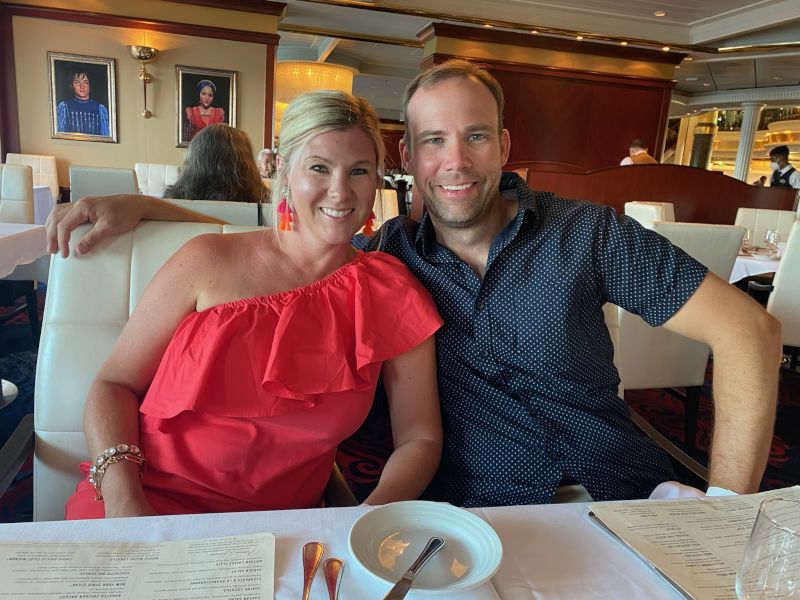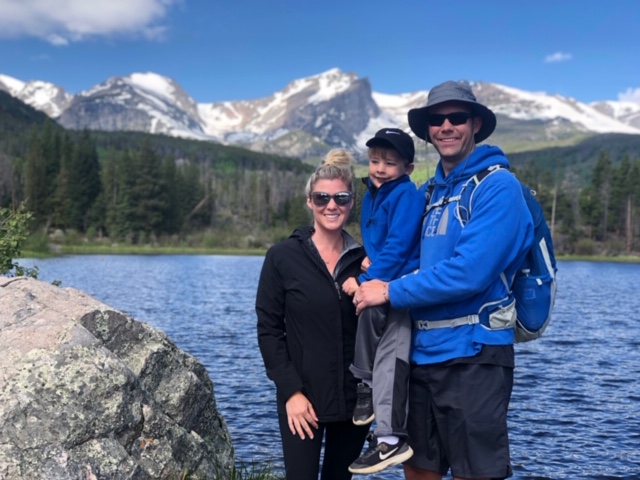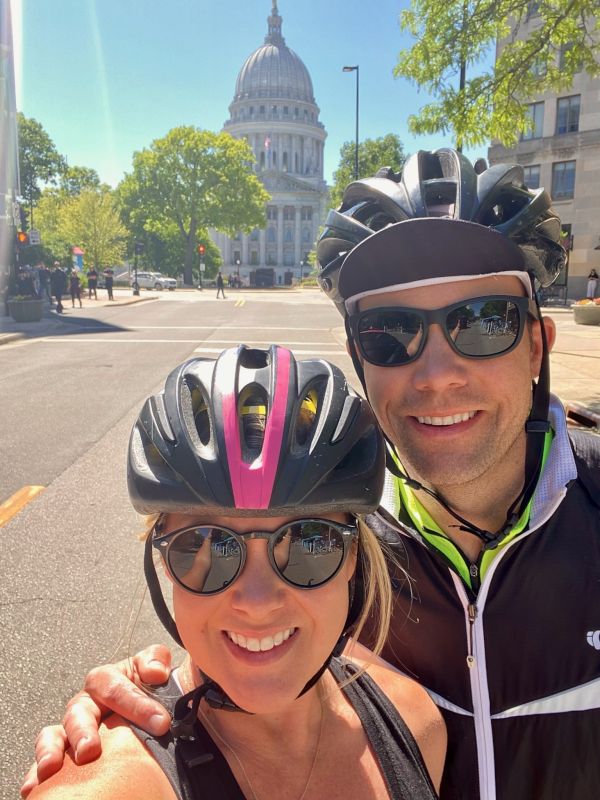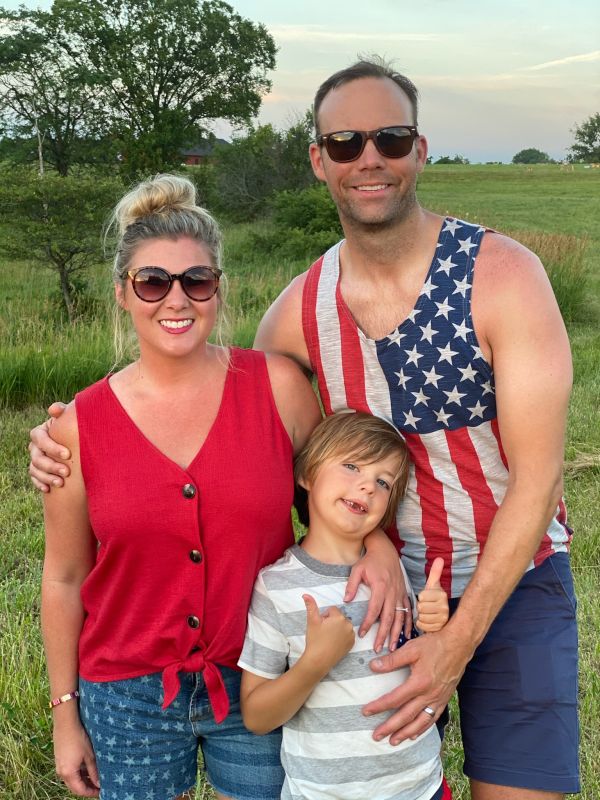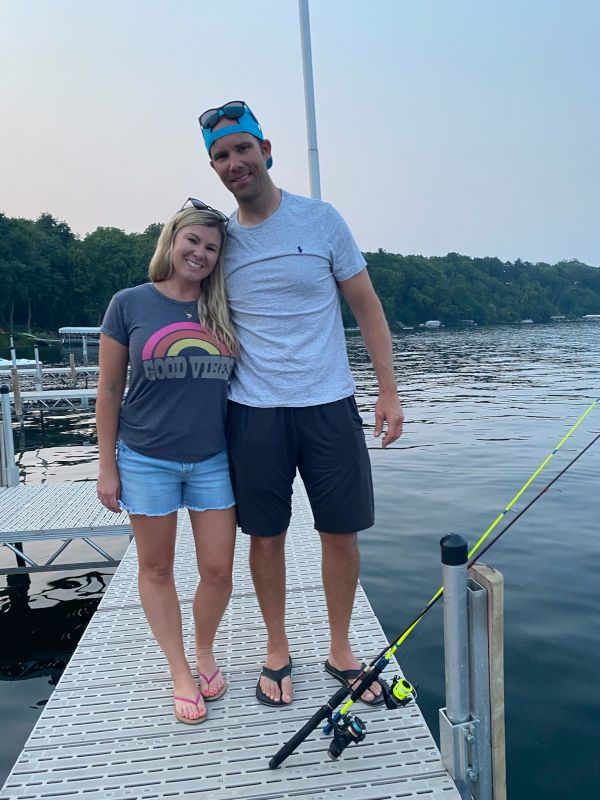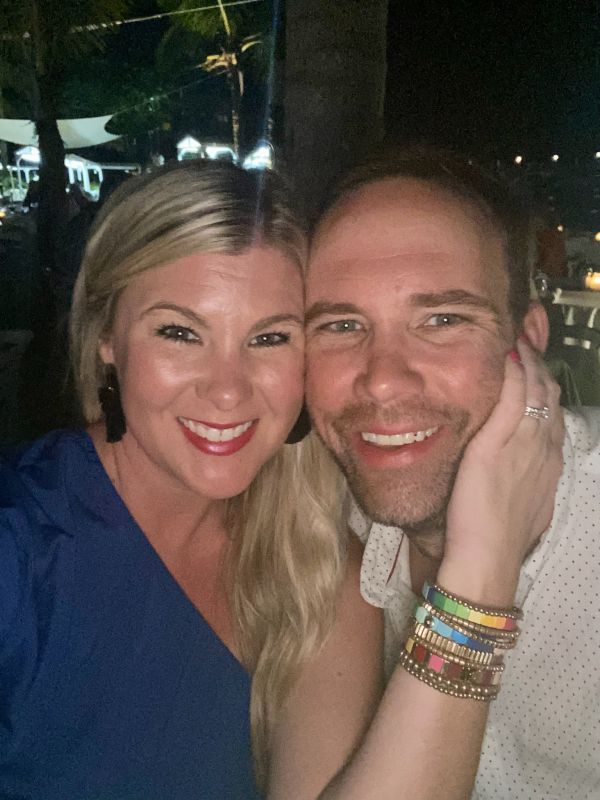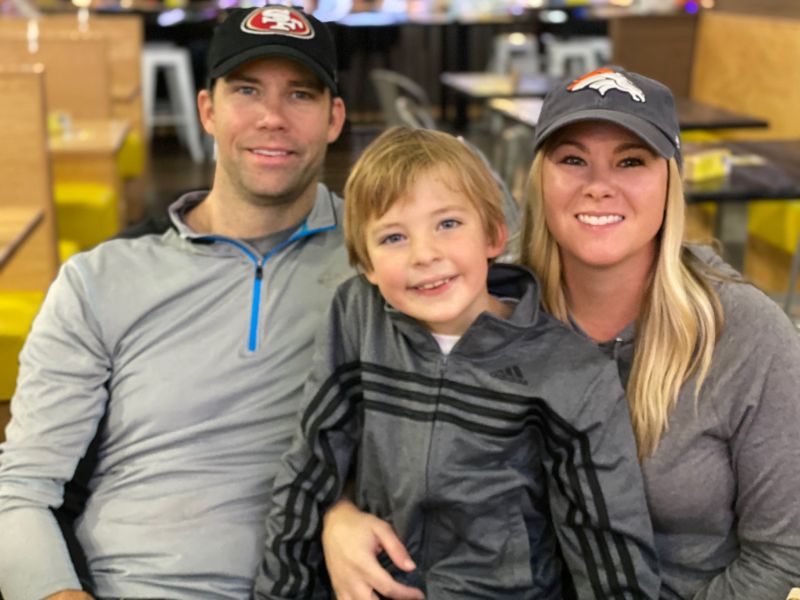 ×
1 / 12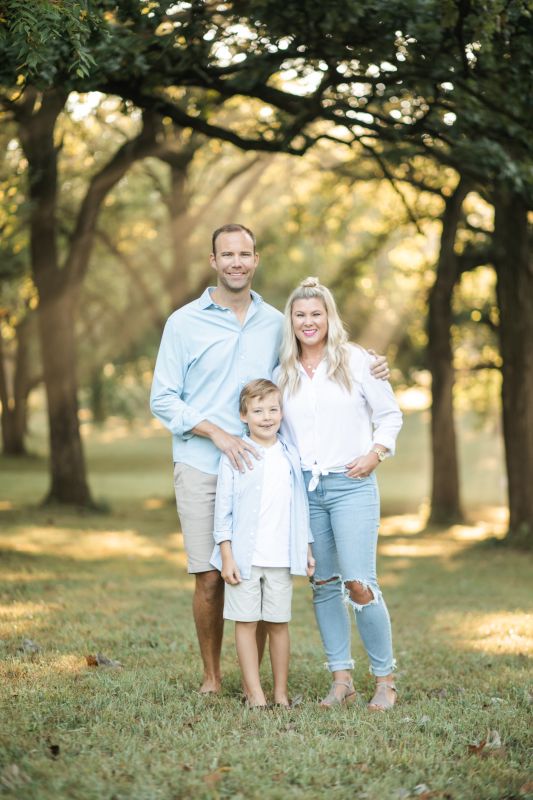 2 / 12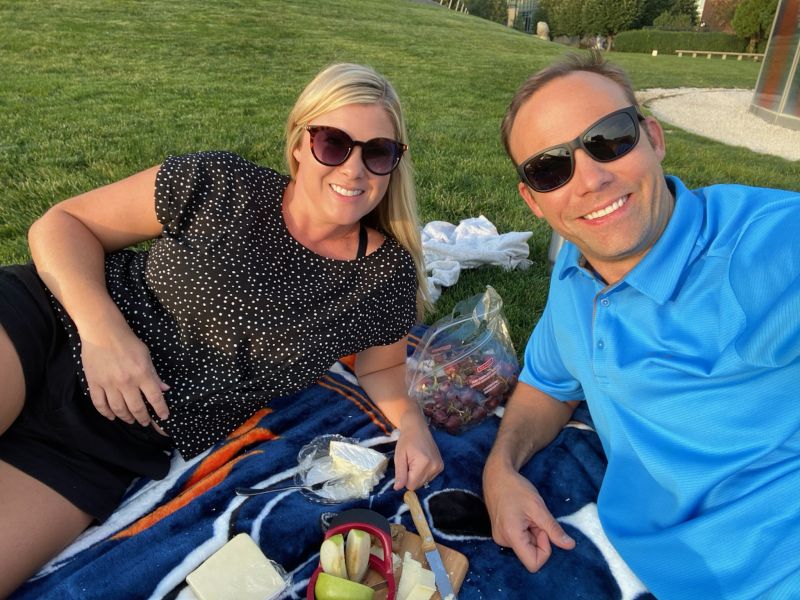 3 / 12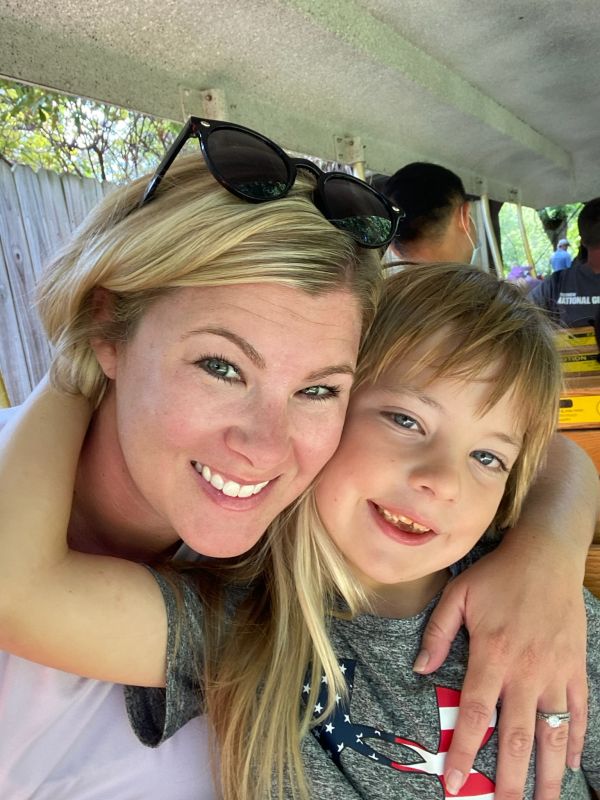 4 / 12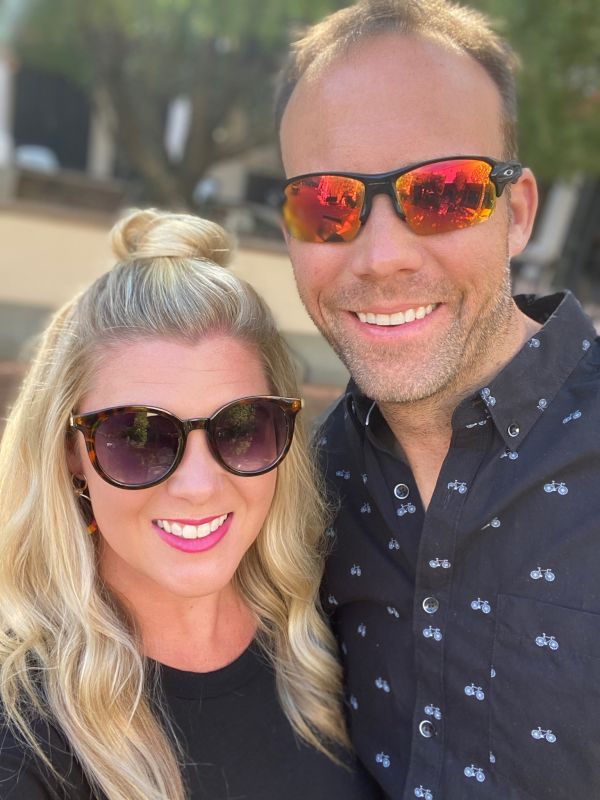 5 / 12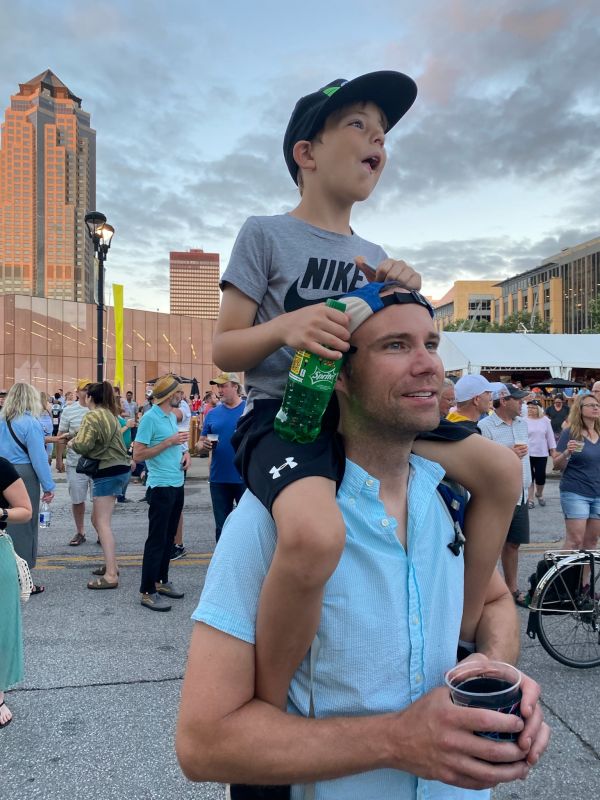 6 / 12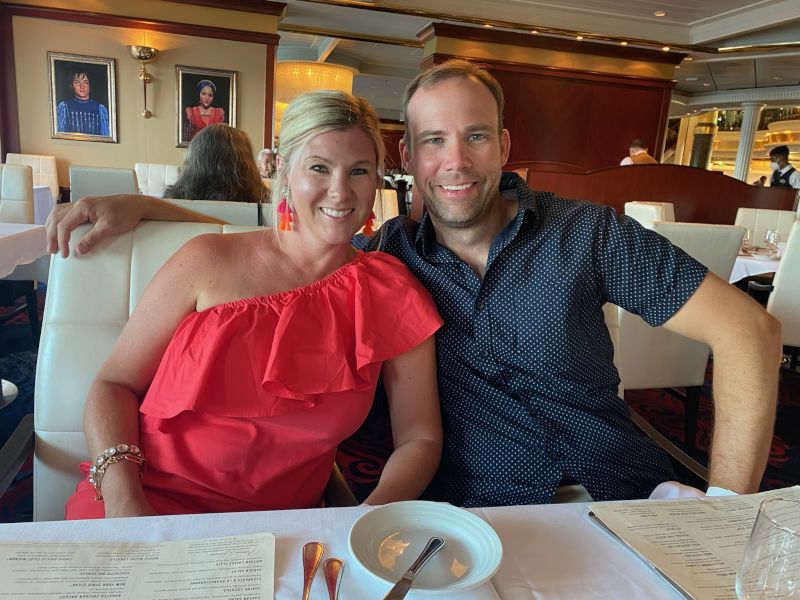 7 / 12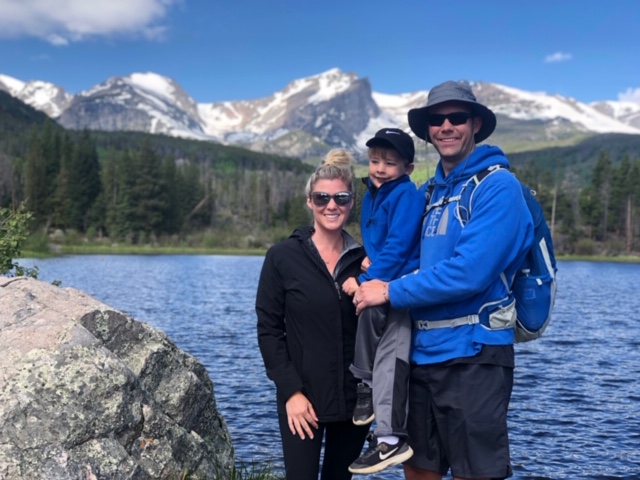 8 / 12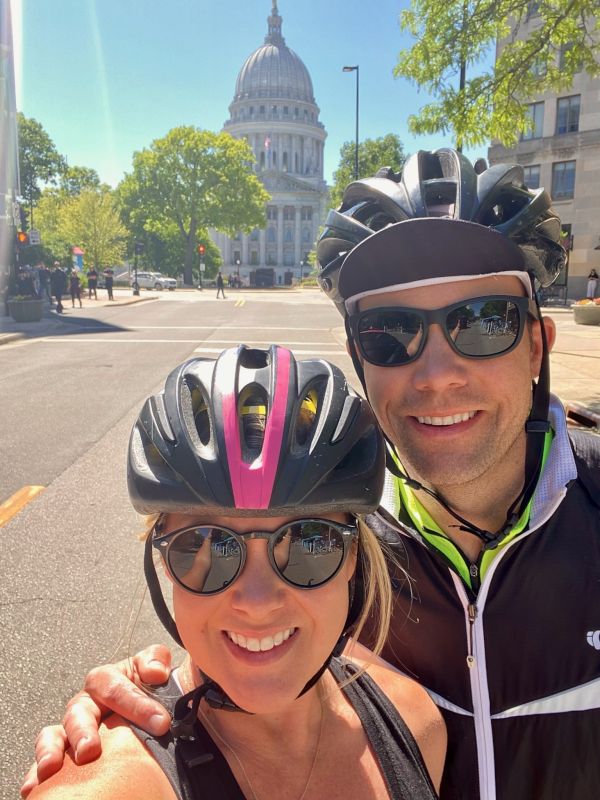 9 / 12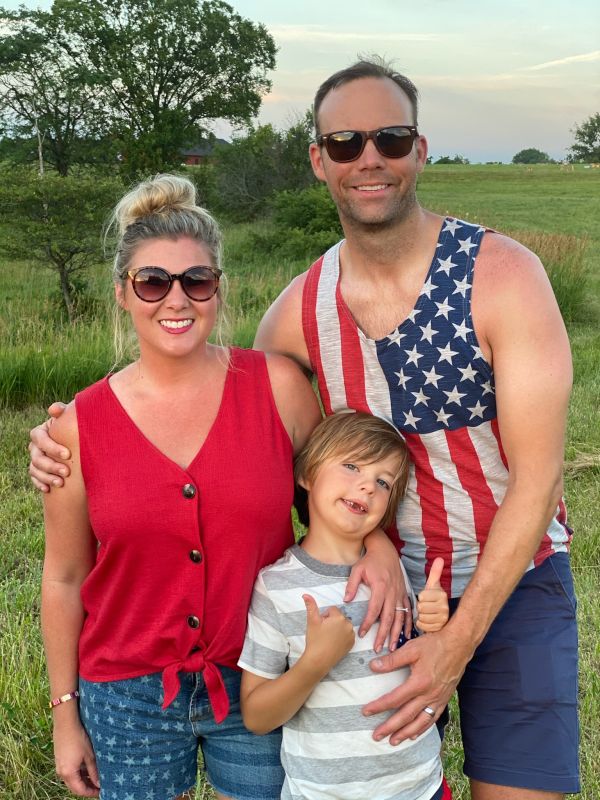 10 / 12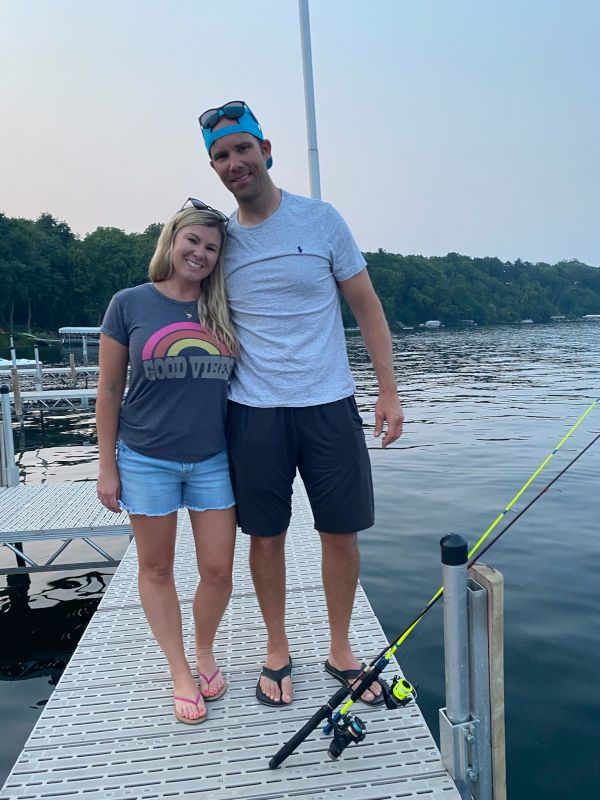 11 / 12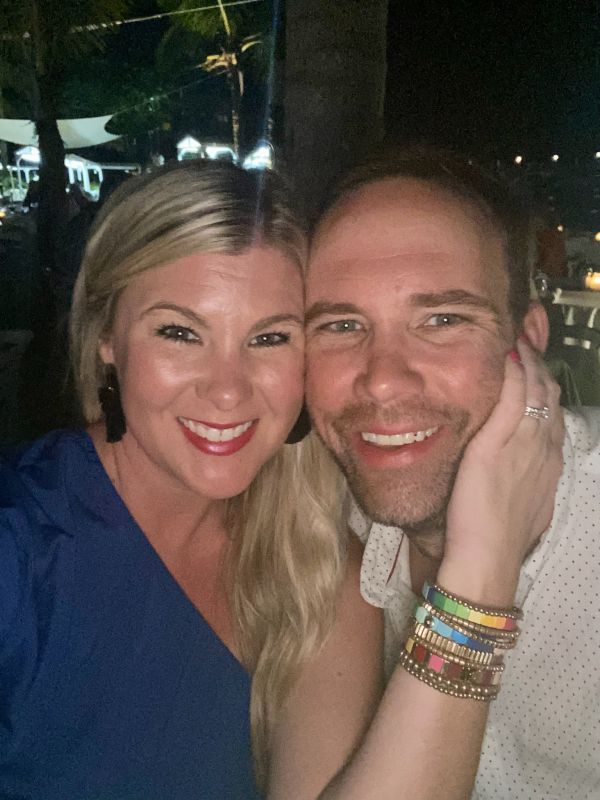 12 / 12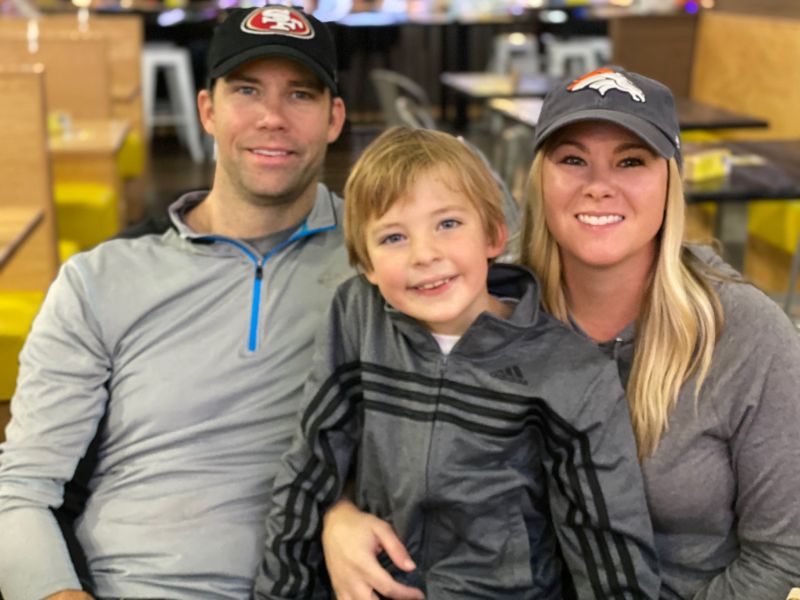 ❮
❯
Our House and Neighborhood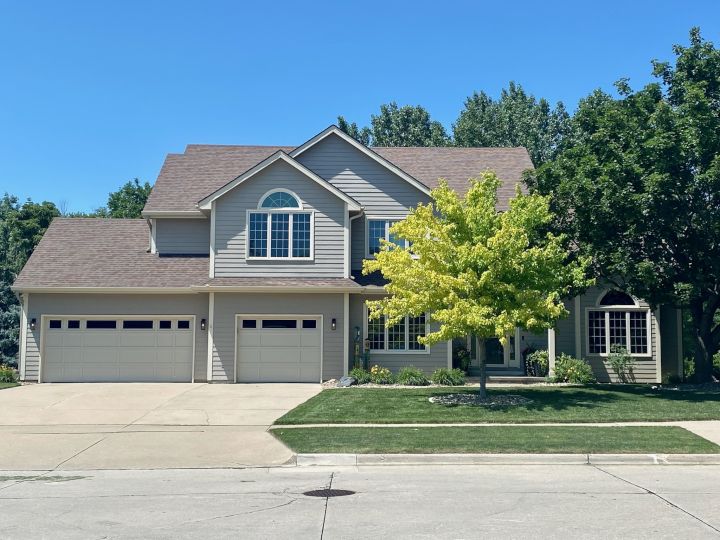 We live at the entrance to a cul-de-sac in a suburb of a large city in Iowa. Our neighbors are diverse in both culture and age, ranging from retired couples to young families. You can often see people biking, families walking together, and children running and playing throughout the neighborhood.
Our home is in a wonderful school district that is among the top in the state for academics and extracurricular activities, and we live a few houses away from an amazing elementary school. There is a bike/walking path behind our house that leads to a great park with pickleball and basketball courts, a playground and large field for playing games, flying kites and running around. There are also many ponds nearby for fishing in the summer and hills for sledding during the winter. We love that our neighborhood presents many opportunities to enjoy nature and being outdoors.
Our home is a modern two-story house that includes a large yard with a flower garden, vegetable garden and mature trees. Our house backs up to woods that we love exploring and seeing all the wildlife and animals that it brings to our yard. We enjoy many meals on our deck and spend a lot of time relaxing outdoors while enjoying the sights and sounds of nature. Inside, our home has an open floor plan with 4 bedrooms, 5 bathrooms and a finished basement with a large playroom. We love hosting get-togethers with friends and family often!
Our Extended Families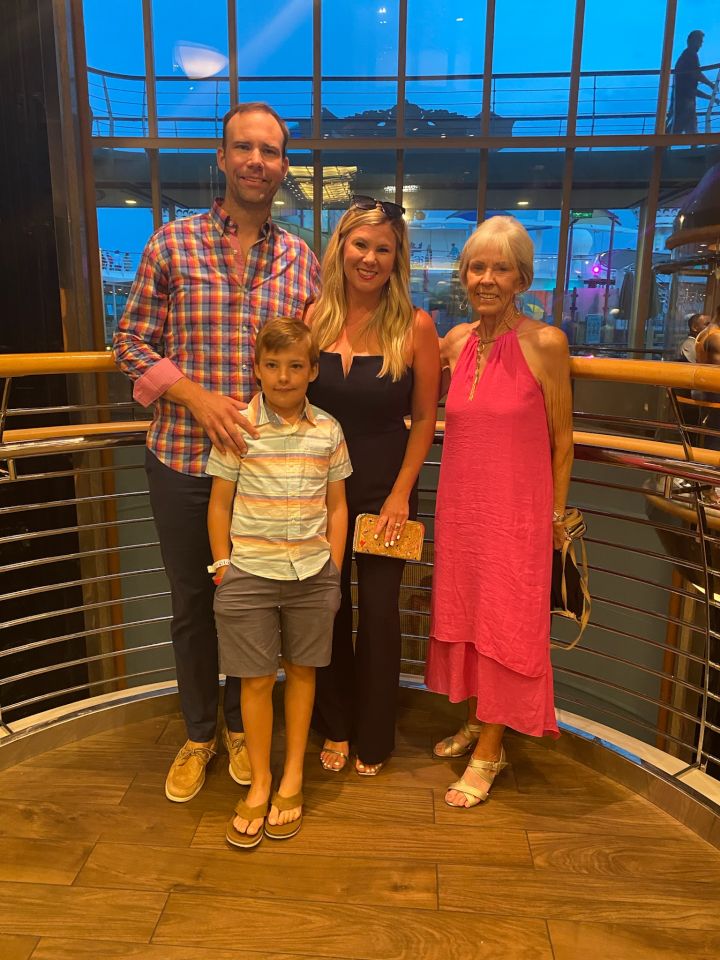 We are very fortunate to both come from loving and supportive families. We actually grew up in the same city but did not meet each other until years later!
Derek is an only child. Sadly his dad passed away just weeks before our wedding. Derek's mom lives in Florida and we love going to visit her! We spend lots of time playing in the pool, telling stories, exploring the beaches and golfing when we are together.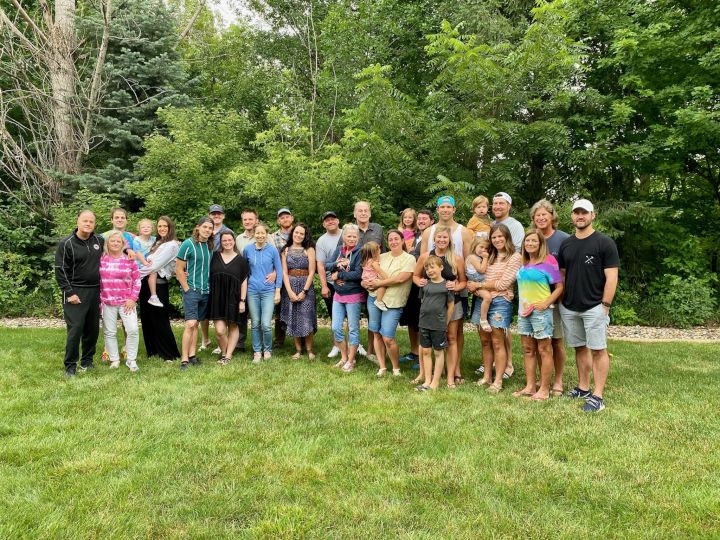 Kelsey is the oldest of three and has a younger sister and a younger brother, both who live just a few minutes away! Her parents have been married 42 years and live two hours away and visit often. We also have 1 niece, 2 nephews and another niece on the way, so any child that joins our family will have many cousins close in age and proximity to them!
We are very close with all of our immediate family and we prioritize spending a lot of time together. We love to plan trips each year and often gather for barbecues and family dinners, bike rides, yard games and game nights. We celebrate holidays and birthdays together and the cousins love playing and having sleepovers regularly. Everyone is beyond excited that we will be adding to our family through adoption!
From Us to You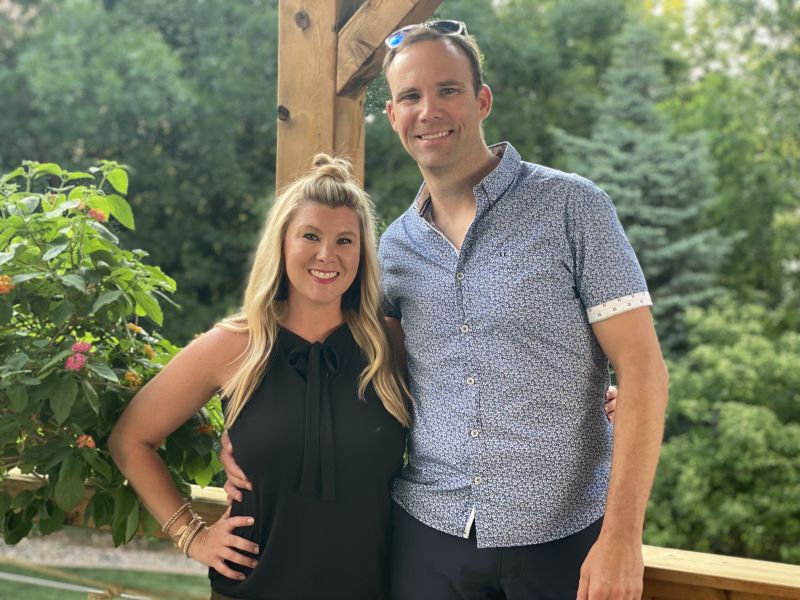 Thank you for taking some time to get to know us. We definitely do not know or understand what you are going through as you try and make the best choice for your baby, but the fact that you are considering adoption shows how much love you have for your unborn child. We understand that adoption is not an easy decision for you but one that is so selfless, courageous and admirable. We are thankful that you are considering us to raise your child and promise to give them a wonderful life in a safe, supportive home filled with unconditional love.
We met on a bike ride in the middle of winter in 2016 and quickly realized we were meant to find each other. We have been married for four years and are so grateful that God brought us together that day. Derek's son Brig was 2 ½ years old when Kelsey met him and there was an almost instant bond between the two. Kelsey loves and treats Brig as if he were her own and his feelings toward her are mutual! Kelsey knew the first time that she saw Derek interacting with Brig that he was a keeper and someone she wanted to raise a family with. We truly are each other's best friends and genuinely love spending time together and with Brig.
We talked very early on in our relationship about the importance of family and always knew we wanted a big one. Our struggle with infertility was very difficult but we really made our relationship a priority during that time and only grew stronger because of it. We now know that God had bigger plans for us and cannot wait to add another child(ren) to our family through adoption! We have so much love to give and know we can provide a safe, happy and fulfilling life for your child.
As we are already parents to our son Brig, we know what a difficult job parenting can be. We are experienced, but we are by no means experts and know that we will make mistakes along this journey of parenthood. That said, we will do everything in our power to create the best possible life for this child and welcome them into our family with loving and open arms. This child will grow up in a diverse and thriving city in the heart of the Midwest and receive a quality education from a highly rated school district. They will be provided with opportunities for extracurriculars and many wonderful school experiences. Our love for travel will ensure that they get to experience, explore and learn about many places around the world. They will grow up with an amazing older brother and cousins who will become their friends. Most importantly, this child will always know that they are so very loved and supported.
If you choose us to raise your child we promise to be open and talk about your love for them from day one. He/She will always know how grateful we are to you for bringing them to us, and that you wanted to provide them with the best life possible. You will forever have a very special place in our family and in our hearts. If you choose, we would like for you to continue to be a part of your child's life in whatever capacity you are comfortable with. We would love to share updates about them through email, texts and pictures. We are also open to yearly visits with you to build our relationship, if that is something you are interested in. No matter what, your child will always know what a selfless thing you did and that you love them.
We know you have an incredibly difficult decision ahead of you and we hope that after exploring our profile you feel like you know a little bit about us, and what life could look like for your child. We really are an energetic, fun and loving couple. We have wanted to grow and build our family for so long and it would be a dream come true and our absolute honor to encourage, support and love your child as our own.
Derek & Kelsey
Favorites
Candy Bar
Snickers
Peanut M&Ms
Childhood Memory
Fishing with my dad in the creek behind my house
Playing outside with family, neighbors, and friends
Childhood Toy
My red Schwinn bike
My first 10 speed bike
Children's Book
Love You Forever by Robert Munsch
City
Melbourne, Austrailia
Tempe, Arizona
Classic Movie
White Christmas
The Sandlot
Day of Week
Sunday
Saturday
Dessert
Banana Split
Special K Bars
Disney Movie
Too many to choose from!
Dream Job
Stay-at-home dad
Stay-at-home mom
Dream Vacation
Sailing the islands of the Carribean with my familiy
Somewhere tropical or an African Safari
Family Activity
Anything outdoors
Game Nights or vacation together
Food
Anything seafood
Pizza!
Form of Exercise
Cycling
Biking
Holiday
Thanksgiving
Christmas
Holiday Song
Oh Holy Night
Holiday Tradition
Easter egg hunts
Activity Advent Calendar
Ice Cream
Pistacio
Chocolate
Junk Food
Chocolate covered almonds from Trader Joes's
Anything salty
Leisure Activity
Working in the garden & yard
Reading by the pool
Memory with a Child
Teaching my son how to ride a bike
Camping in Colorado with our Son
Memory with Spouse
Our trip to Jamiaica!
Traveling together to the Bahamas
Olympic Event
Curling
Swimming
Personal Hero
My dad
My Grandpa
Quality about my Spouse
Empathetic
His sense of humor
Sport to Watch
Football
Football
Sports Star
Joe Montana
Michael Jordan
Sports Team
The San Francisco 49ers & Iowa Hawkeyes
Iowa Hawkeyes and Denver Broncos
Subject in School
History
Reading
Thing to Cook
Anything on the grill & seafood
Pasta/Italian
Tradition
Summer vacation with family
Vacation Spot
Anywhere outdoors
The beach
Get in Touch
Provide more information, so American Adoptions can connect you with this family.
---