1-800-ADOPTION
Thank you for viewing our profile
If you would like to learn more about us, please call 1-800-ADOPTION (2367846), fill out the form at the bottom of our on-line profile page, or email us at bp_information@americanadoptions.com.
To revisit our on-line profile page and view our profile video at American Adoptions, simply use your mobile phone to scan the QR code on the right. We are looking forward to hearing from you!
Patrick & Brenna
Thank you for considering us to be the adoptive parents of your child! Being parents has been our dream since getting married. We know you want the best for your child and respect that it takes a lot of courage to make this important decision to consider adoption. We feel very blessed in life and want to share our loving home with a child and hope our profile gives you a sense of who we are!
About Us
Job
Electrical Engineer
Chemical Engineer
Education
Bachelor's Degree in Electrical Engineering
Bachelor's Degree in Chemical Engineering
Relationship
Legally Married
Why We Chose Adoption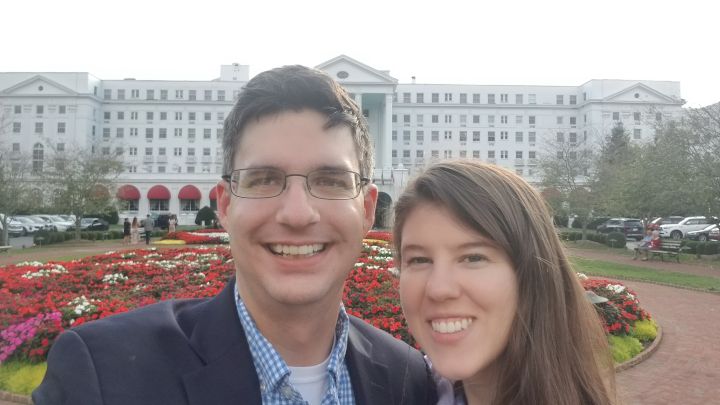 Raising a child in a loving home has always been our dream. When we realized we would not be able to have children biologically, adoption was a natural and easy choice for us.
We have many people in our lives who have been touched by adoption and we have seen what a wonderful way it is to create a family. One of Brenna's childhood friends growing up was adopted. Her name is Corinne. Brenna and Corinne became friends in pre-school and went all the way to high school together. Brenna saw first-hand how loving Corinne's family was and how amazing adoption could be. In addition, Brenna's best friend Michelle, and her husband, are currently in the process of adopting a child. Michelle has been very supportive of our decision to adopt. Brenna and Michelle frequently talk about the adoption journey. Knowing other people who were adopted, or have decided to adopt, will provide our child the opportunity to know other people that share in adoption.
We are excited to be on this adoption journey and cannot wait to start the next chapter of our lives as parents!
Our Lifestyle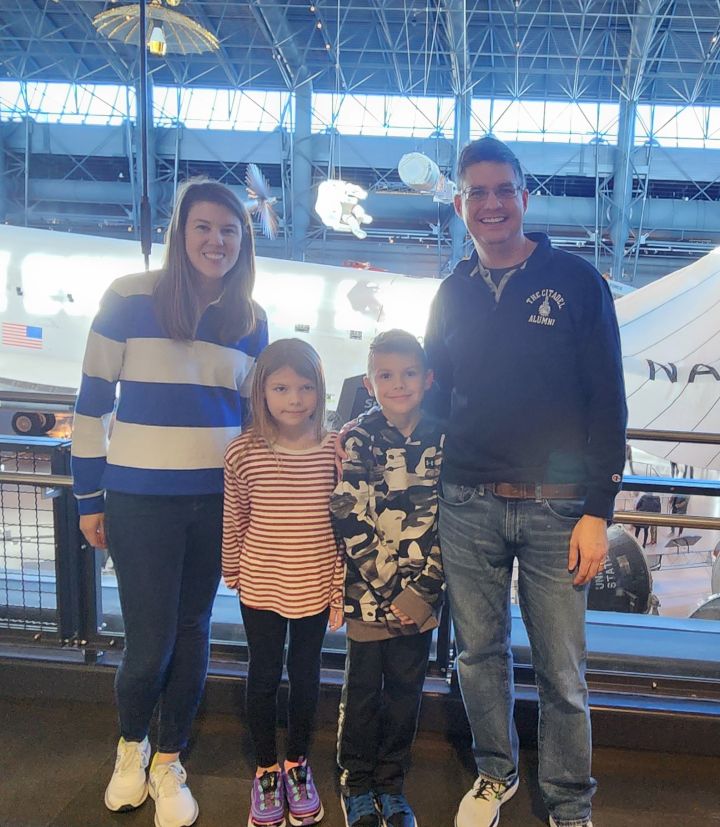 We both work for the federal government as engineers. We find our careers very rewarding but having a family is a priority to us. We are very fortunate that our jobs provide flexible benefits that allow us to prioritize family. Brenna is planning to only work part time after the adoption, allowing her to be home with the child several days a week. Our typical weekend includes hanging out with friends, many of whom also have young children, and exploring activities in the city. We look forward to taking our child to all of our favorite museums in the city as well as exploring local parks with them.
Brenna is very outgoing and enjoys socializing with family and friends in her free time. She likes to bake as well, she has a big sweet tooth. She loves to make Halloween themed cupcakes, and different sugar cookies themed for all the holidays! She even makes shark cookies for Shark Week!
Patrick is a big Star Trek fan and enjoys following the latest SpaceX rocket launches in his free time. His favorite hobby is gardening. He loves to plant flowers and work in the yard. Each spring he plants a small garden! He is looking forward to teaching our child to grow vegetables!
Our Favorite Vacation Spot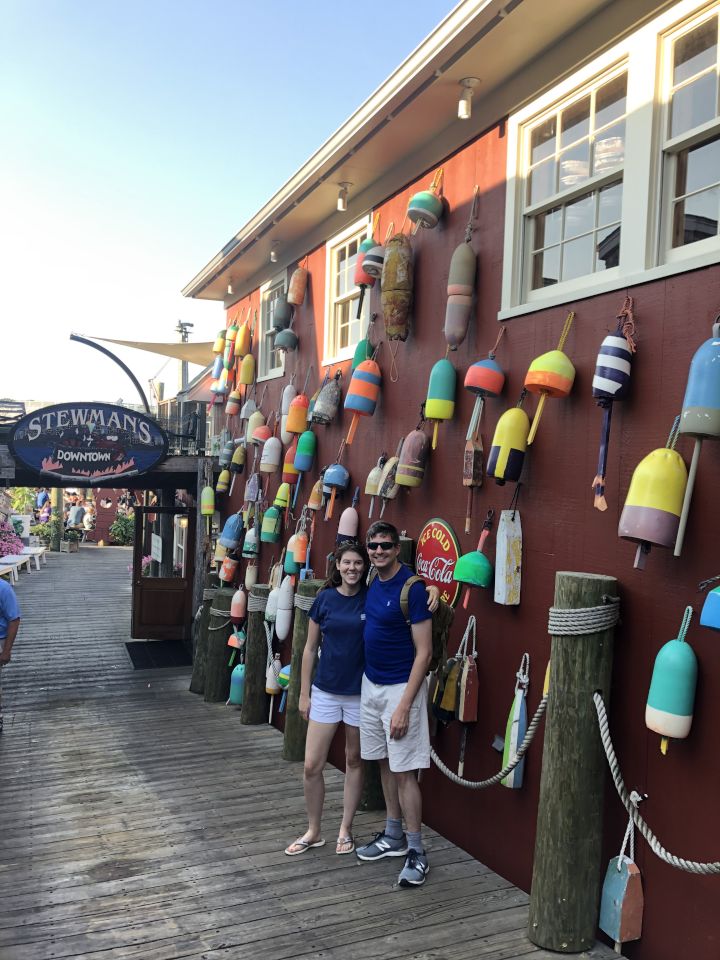 Brenna grew up vacationing every summer in Maine with her parents and brother. Maine has always held such great memories for Brenna. From going to Acadia National Park, to eating lobster, and kayaking. Once Brenna and Patrick started dating she took him to Bar Harbor, Maine for a vacation. He quickly saw why her and her family loved Maine so much! It was there that Patrick proposed and they were engaged in Acadia National Park. We are so excited to continue the family tradition and take our child on vacation to Maine. We look forward to watching them experience the coastal city of Bar Harbor that we have fallen in love with.
Photos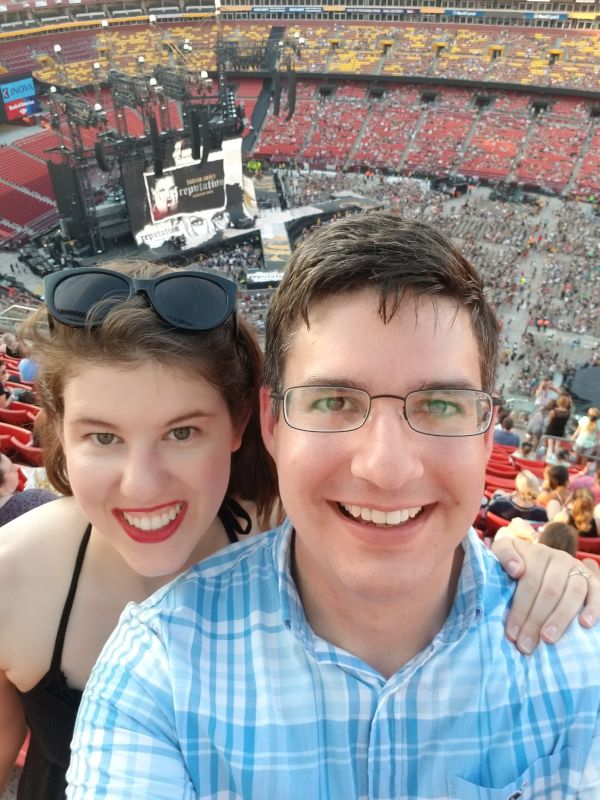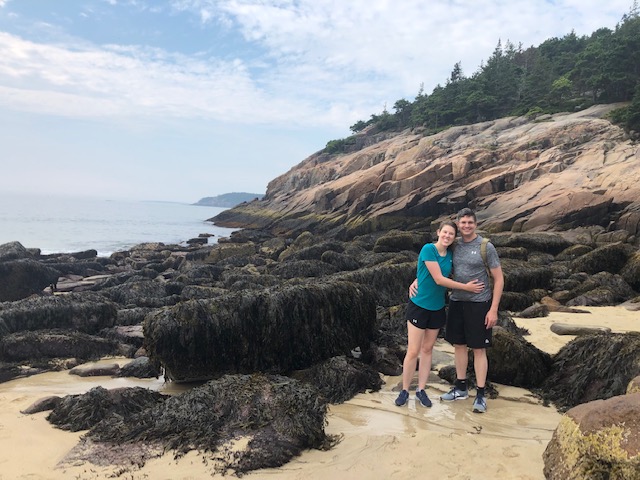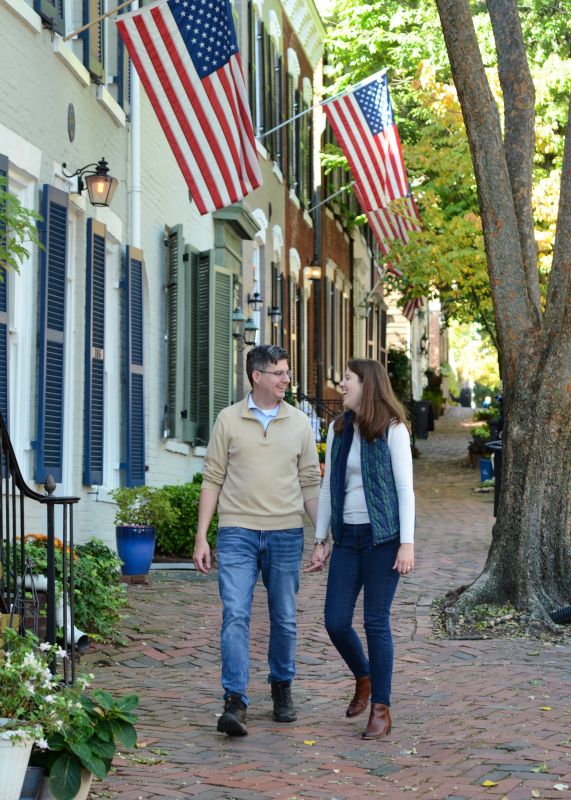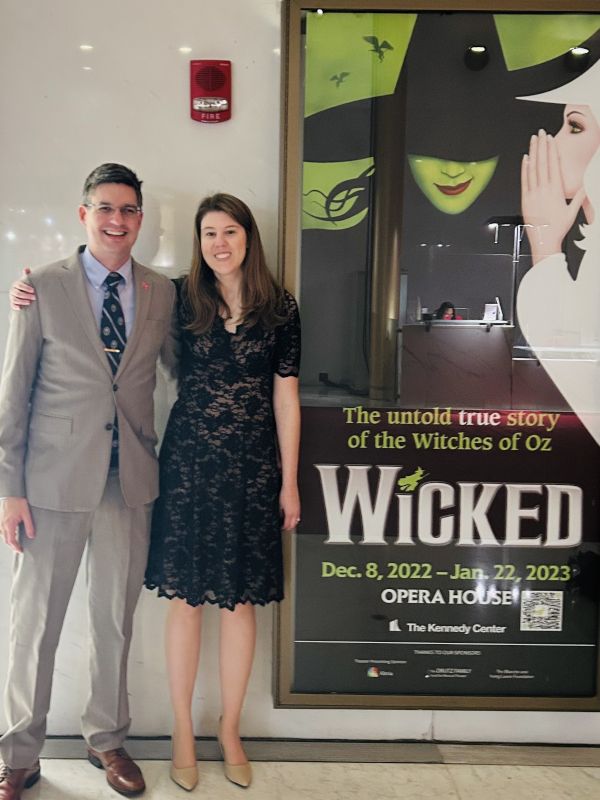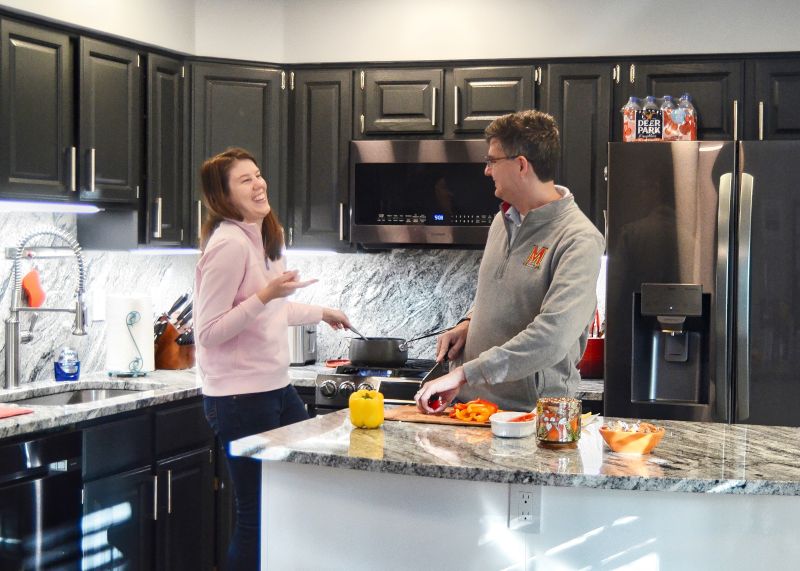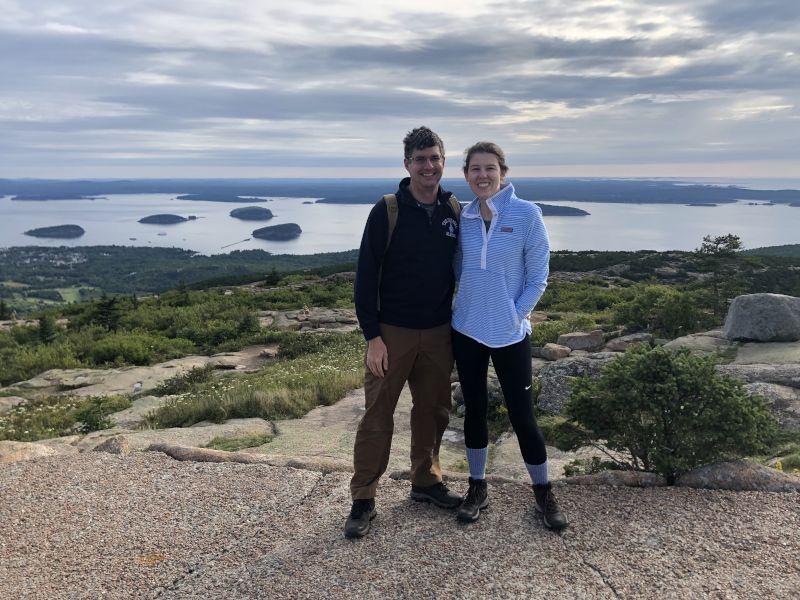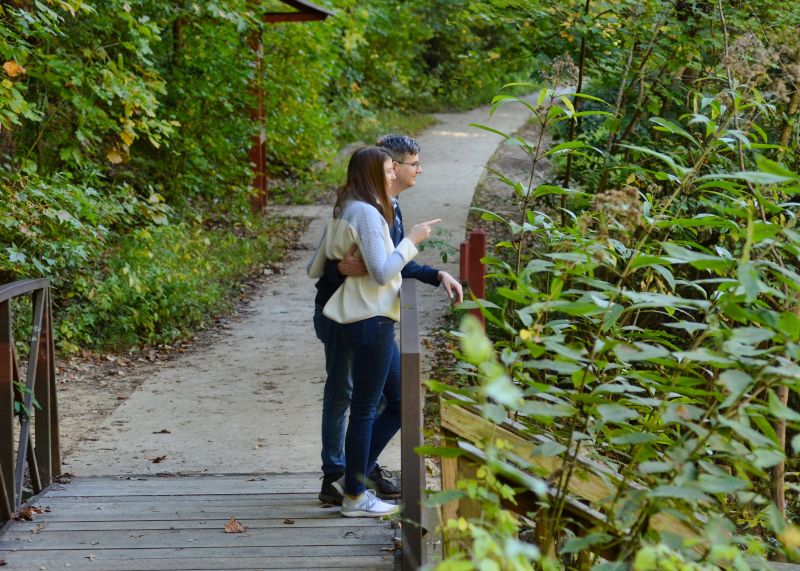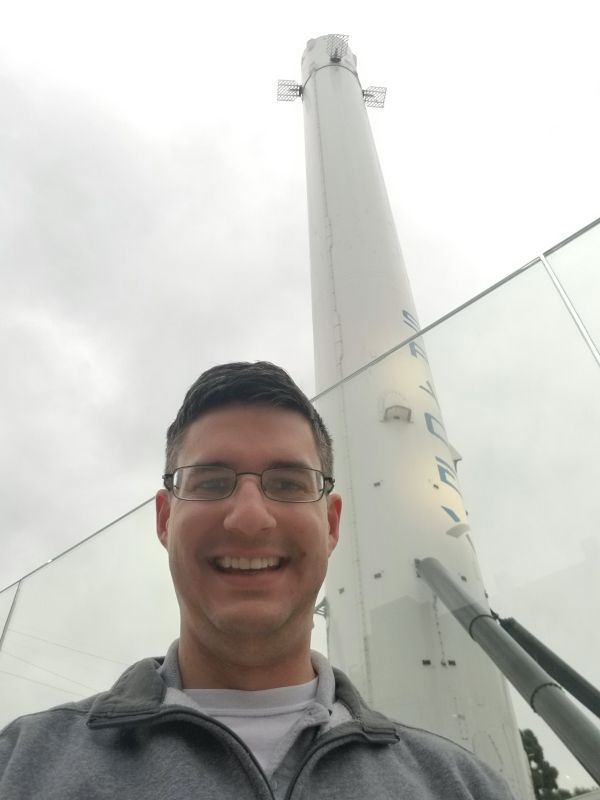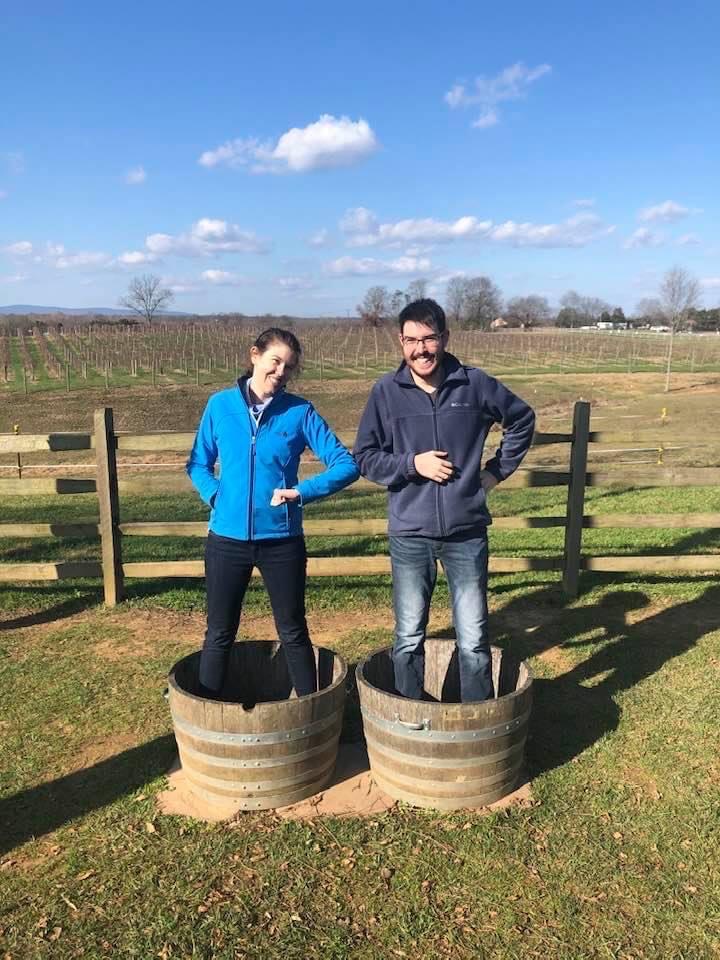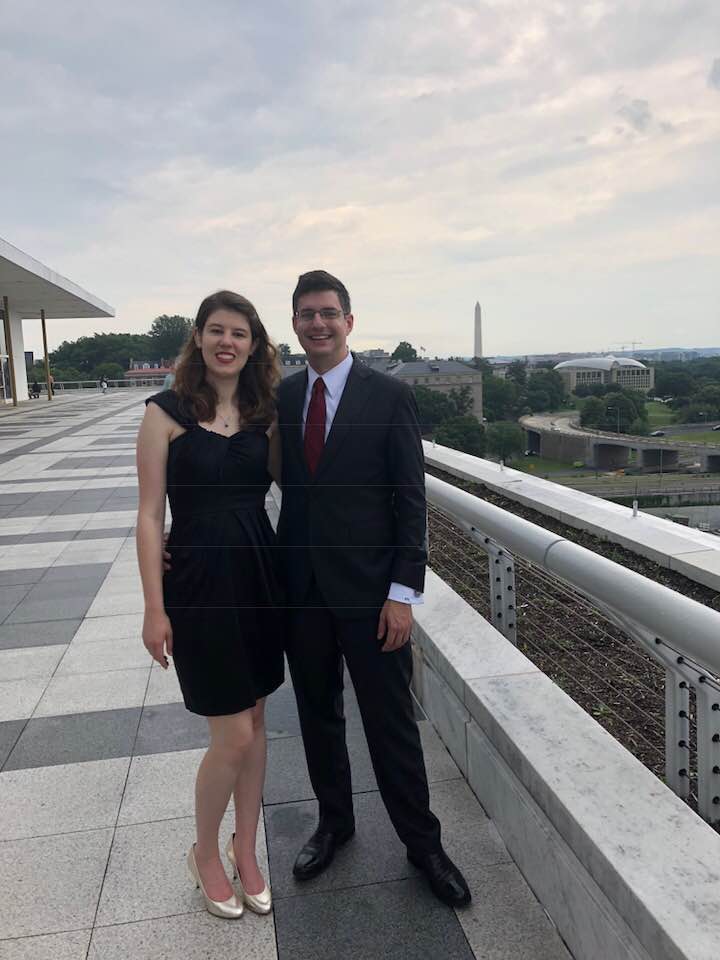 ×
1 / 12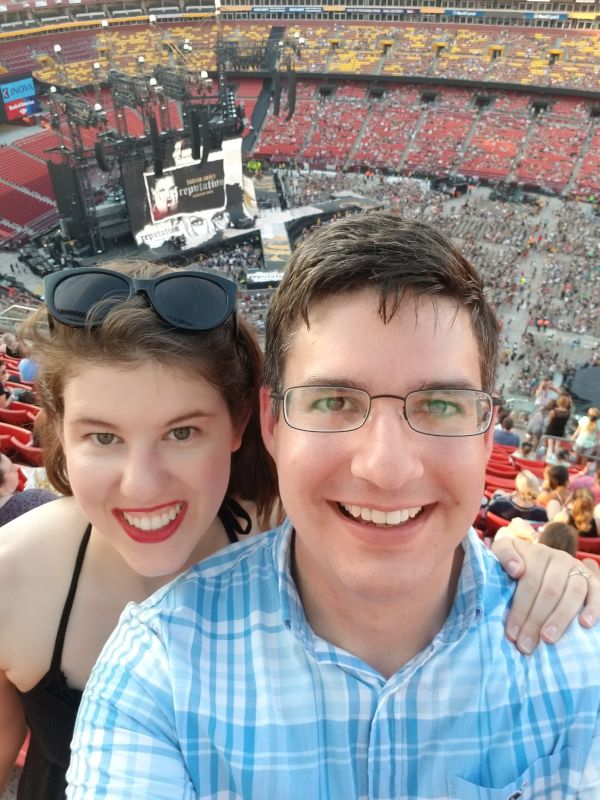 2 / 12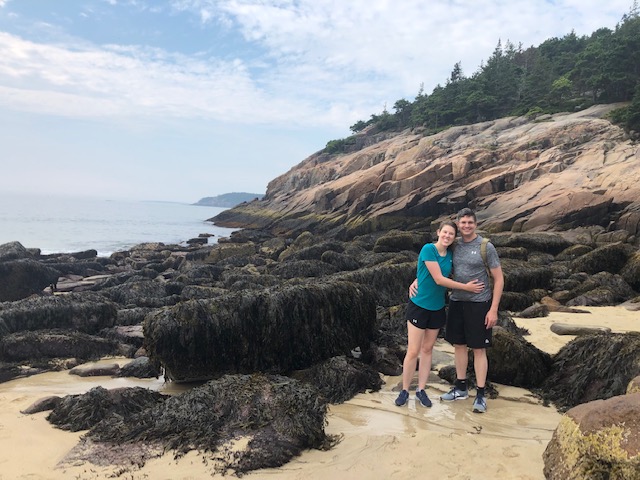 3 / 12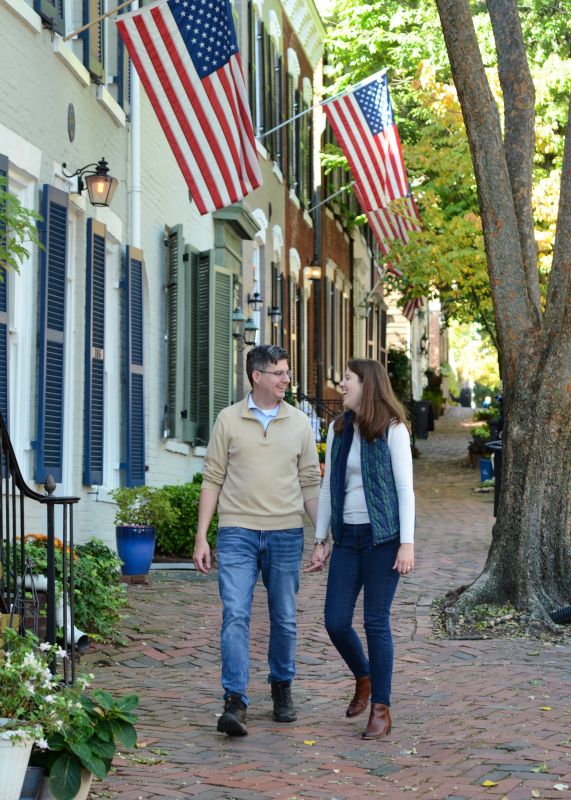 4 / 12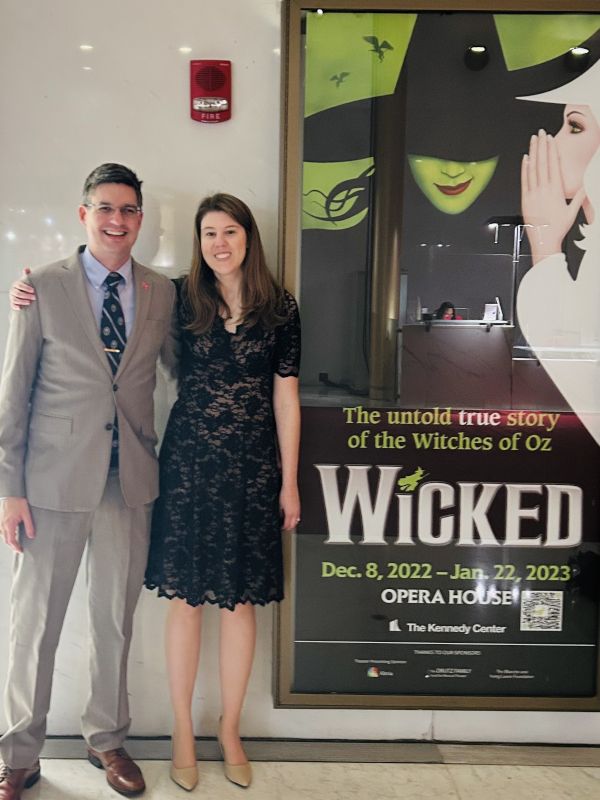 5 / 12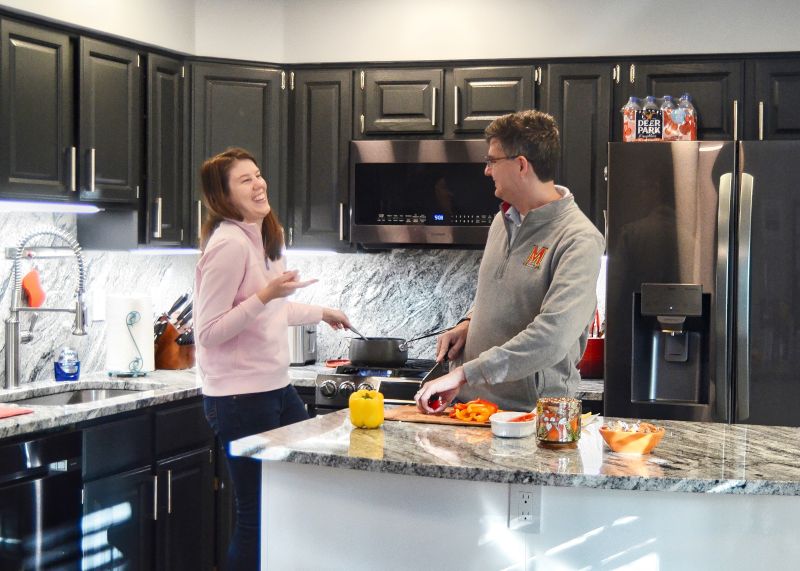 6 / 12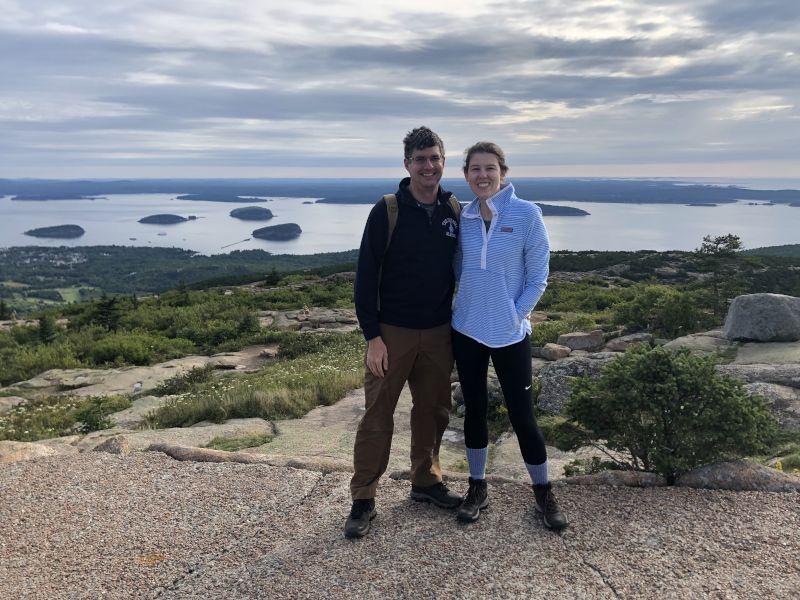 7 / 12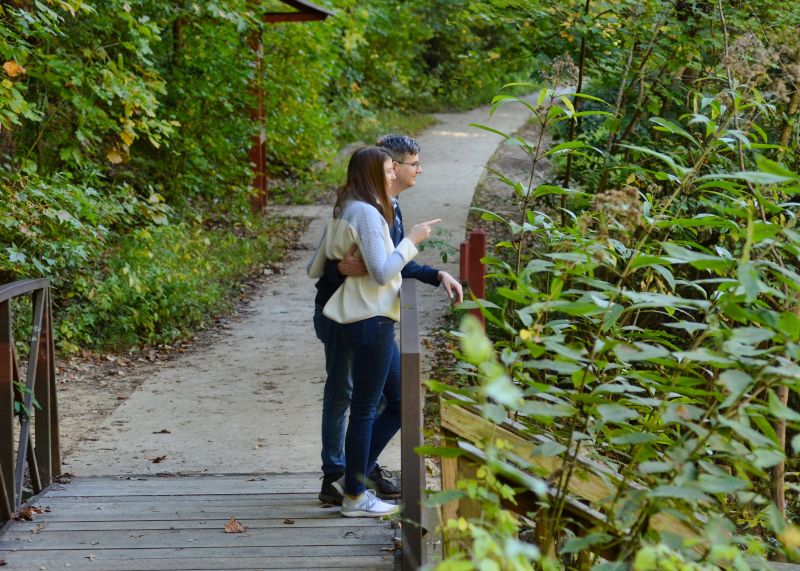 8 / 12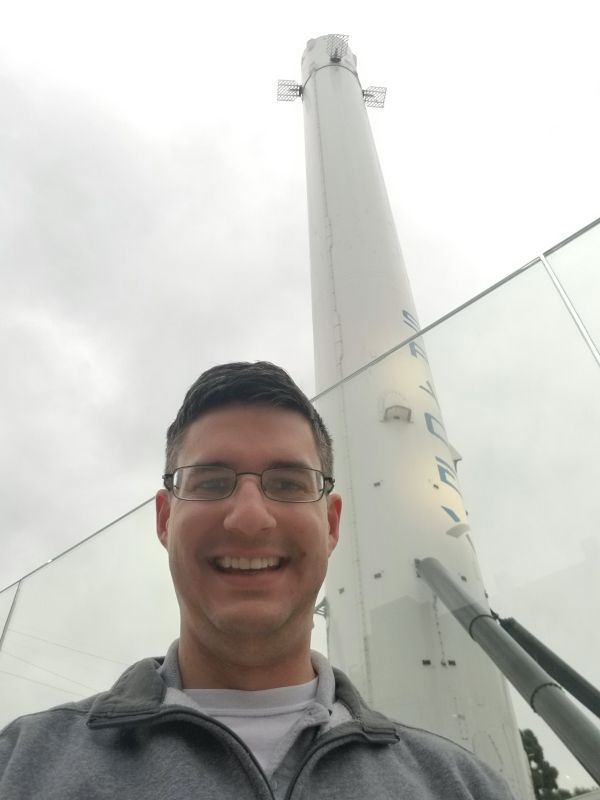 9 / 12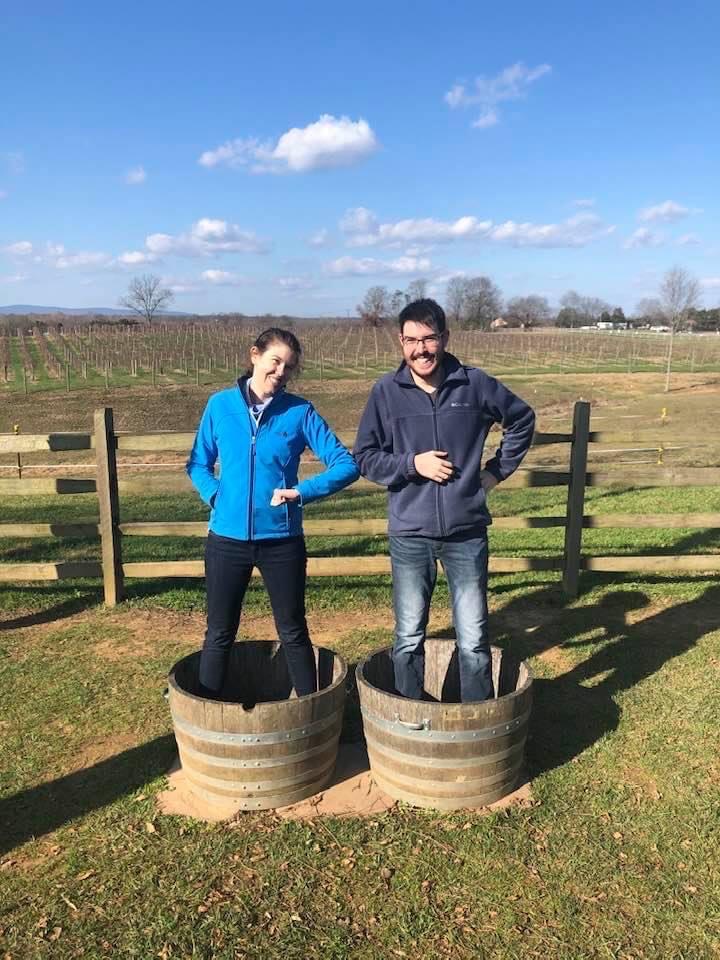 10 / 12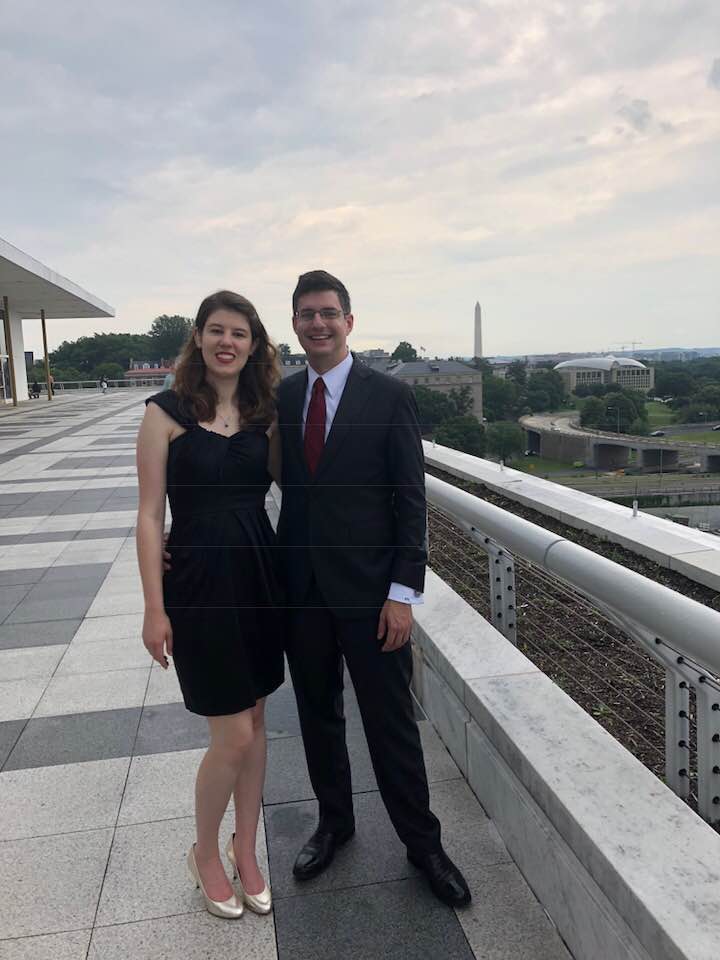 11 / 12
12 / 12
❮
❯
Our House and Neighborhood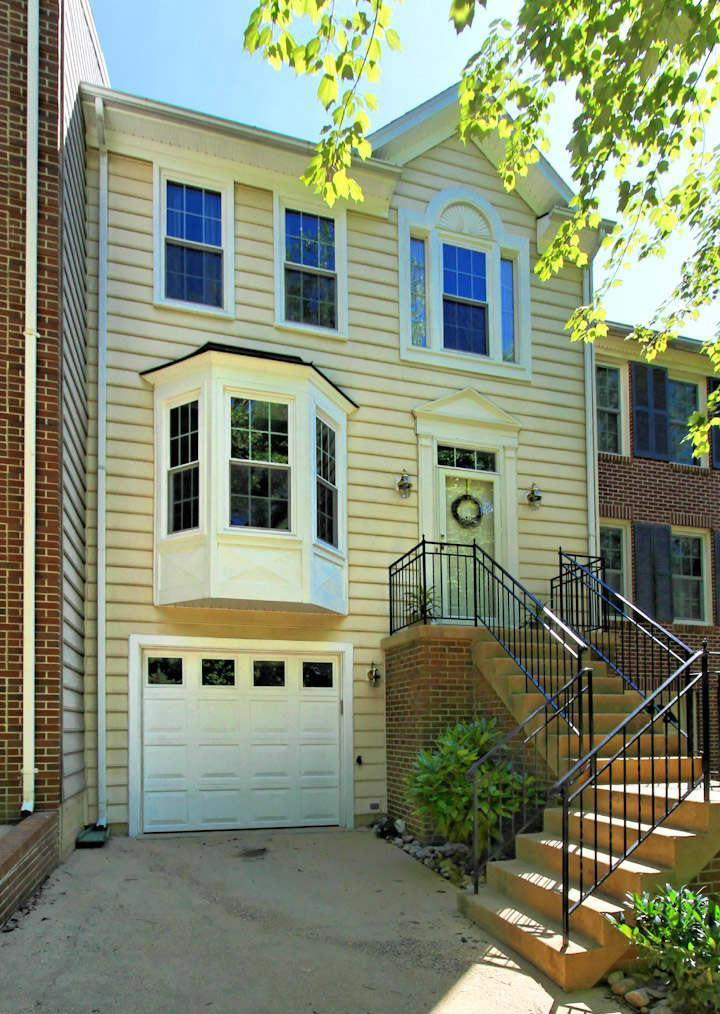 Our home is located in West Springfield, a suburb of Washington, D.C., about 25 minutes from downtown. We frequently enjoy local cultural events, museums, and the zoo and look forward to sharing these activities with our child.
Our family friendly community is very close-knit and has a neighborhood playground where the young kids all play together. About a half a mile from our townhouse is a nature center which has hiking trails, a learning center for kids, and a fun playground that is often full of children and families playing together.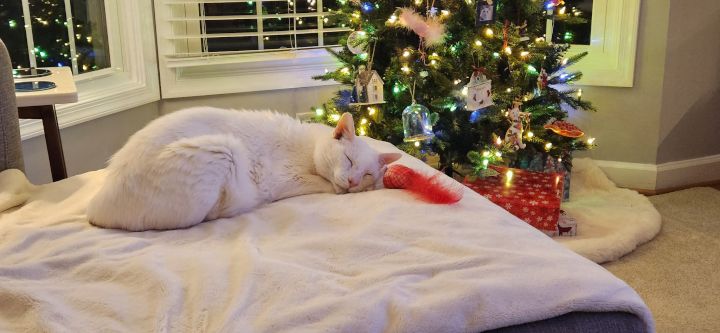 We chose to live in this area because the public schools are ranked amongst the highest in the country. The school district represents a diverse community of people from many different backgrounds so we know our child will have a well-rounded upbringing with exposure to many cultures and viewpoints.
Our home is a three-story townhouse, on the first floor we have a den with a play area set aside for our child. The second level has a comfortable living room where we like to curl up under the blanket and enjoy movie nights! Also on this level is the kitchen and a dining room, where we enjoy cooking and having meals with friends and family. We have three bedrooms on the upper level where the nursery is set up. Sharing our home with us is one spoiled white cat named Yeti! Yeti is very gentle and has spent plenty of time around our niece and nephew! He looks forward to the additional pets a child will bring!
Our Extended Families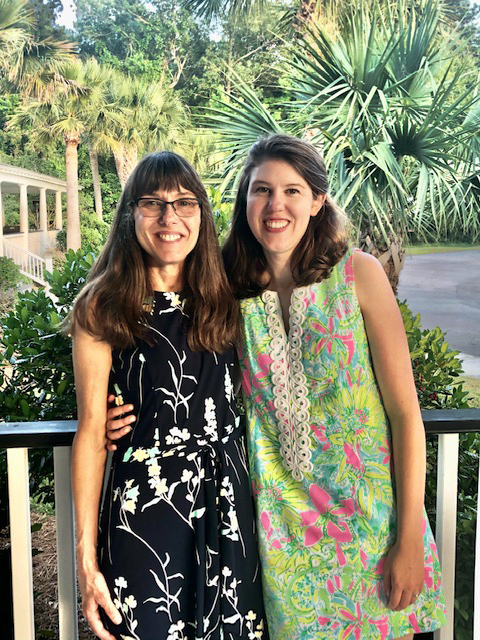 We are both incredibly lucky to have loving and supportive families very close to home. Brenna's parents and her younger brother live in Maryland we frequently spend weekends and holidays together. Holiday traditions are huge with Brenna's family and we greatly enjoy baking Christmas cookies, playing board games, and hiking together with her parents' dogs. Brenna's father and brother are both engineers so family get-togethers can get quite technical!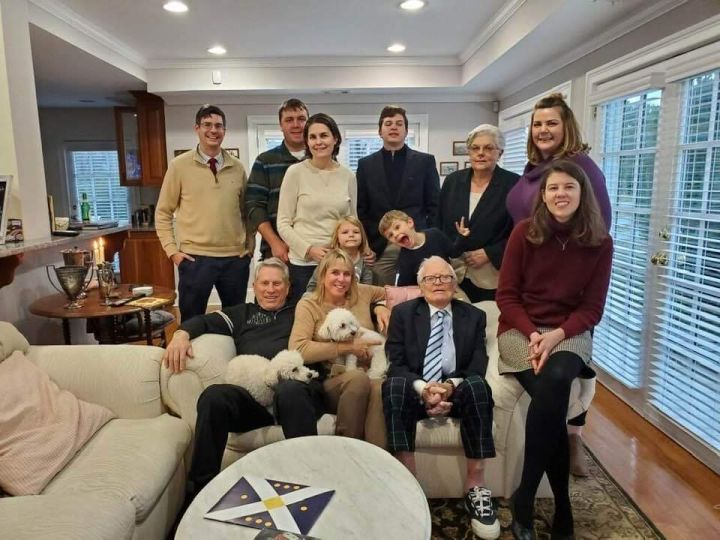 Patrick is the youngest of three siblings with two older sisters who live in Northern Maryland and Texas. His young niece and nephew love to visit us in the D.C. area to explore the city and see the museums and monuments. Recently we visited the Air & Space Museum as a family and the kids loved it! They are looking forward to meeting their future cousin!
A strong family relationship is critical to both of us and since our families live nearby we are fortunate to see each other often. Our families have been very supportive in our adoption journey and they cannot wait to be a part of the child's life!
From Us to You
Thank you for taking the time to consider us and thank you for letting us share a little bit about ourselves with you! We know this must be an incredibly difficult decision for you and you are in our thoughts and prayers. We applaud your bravery in considering adoption for your child.
We met in February 2016 in Washington, D.C. and fell in love very quickly. We bonded over our love for travel, kayaking, and cupcakes! We knew prior to getting married that we were going to pursue adoption since we are not able to have biological children. We were married in March 2019 and have been happily married ever since. We are big animal lovers and our home will always have a pet! Our current pet is Yeti, a very loving cat, whom we adopted right after our wedding! We have always talked about our future with a family and looked forward to the day when we are able to become parents. We have found great happiness in our marriage and feel incredibly blessed, and want to share that love with a child.
We look forward to traveling with our child and showing them lots of experiences and cultures around the country. We can't wait to show our child our favorite vacation spot in Maine, explore National Parks across the United States, and make a trip to Disney World as a family! While we like to travel, our favorite spot is being home. We live in a suburb of Washington DC, and enjoy going to local museums, and parks in and around the city. We also enjoy cooking and baking at home. We look forward to decorating cookies and cupcakes with our child and doing fun craft projects and Lego builds!
We are both proud civilian federal employees and our jobs provide us with a stable income and support a strong work-life balance. Brenna will be only working part time once we adopt the child to maximize her time at home. We both look forward to being hands on parents and watching our child grow and develop. We will be the child's side through any obstacles they may encounter during their life and will love them unconditionally.
You are looking for a loving home for your child and by choosing us to be your child's parents you would be giving us the greatest gift in life by allowing us the opportunity to provide this home for a child. We would honor you and hold you in high regard in our home. We will be open and honest with our child about their adoption story from an early age. We will share photos and updates with you, so you will be able to see how your child is growing in the world and we are open to arranging visits. We will make sure your child knows of your bravery and selflessness, and your decision to chose adoption will be viewed in a positive way.
Again, thank you so much and we wish you all the best.
Sincerely,
Patrick & Brenna
Favorites
Actor
Tom Selleck
Ryan Reynolds
Actress
Gillian Anderson
Julia Roberts
Animal
Hammerhead Shark
Cat
Author
Tom Clancy
Dan Brown
Book
Red Storm Rising
Da Vinci Code
Candy Bar
Cookies and Cream
Reese
Childhood Memory
Building models with Dad
Yearly vacations to Maine
Childhood Toy
Nintendo 64
Toy Kitchen
Children's Book
Hatchet
Goodnight Moon
City
Washington, D.C.
Washington, D.C.
Day of Week
Friday
Saturday
Dessert
Cheesecake
Cupcakes
Disney Movie
Aladdin
Mulan
Dream Job
Astronaut
Veterinarian
Dream Vacation
Sydney, Australia
Hawaii
Family Activity
Movie Night
Kayaking
Food
Thai
Macaroni & Cheese
Form of Exercise
Biking
Yoga
Fruit
Strawberry
Grapefruit
Holiday
Thanksgiving
Christmas
Holiday Song
Jingle Bells
It's Begining to Look alot Like Christmas
Holiday Tradition
Christmas Cookies
Baking Christmas Cookies
Ice Cream
Cookie
Cookie Dough
Junk Food
Potato Chips
Oreos
Leisure Activity
Video Games
Exploring Museums in DC
Magazine
Popular Science
Washingtonian
Memory with a Child
Legos with Nephew
Doing Arts & Crafts
Memory with Spouse
Engagement in Bar Harbor, ME
Exploring Acadia National Park
Movie
The Martian
Top Gun Maverick
Movie Munchie
Whoppers
M n Ms
Musical Group
Taylor Swift
Olympic Event
Bobsled
Gymnastics
Personal Hero
John W. Young
Quality about my Spouse
Patience
Dependable and Loving
Restaurant
Mai Thai
Il Canale
Sandwich
Jimmy Johns #17
Turkey
Song
Don't Stop Believing -Journey
Sport to Watch
NASCAR
Football
Sports Team
University of Maryland Terrapins
Subject in School
Science
Math
Thing to Cook
Hibachi
Shrimp Tacos
Tradition
Decorating the House for Chrsitmas
TV Show Character
Ben Sisko
Rachael
Type of Music
Country
Pop and Country
Vacation Spot
Maine
Bar Harbor, Maine
Video Game
Fallout
Mario Cart
Get in Touch
Provide more information, so American Adoptions can connect you with this family.
---