1-800-ADOPTION
Thank you for viewing our profile
If you would like to learn more about us, please call 1-800-ADOPTION (2367846), fill out the form at the bottom of our on-line profile page, or email us at bp_information@americanadoptions.com.
To revisit our on-line profile page and view our profile video at American Adoptions, simply use your mobile phone to scan the QR code on the right. We are looking forward to hearing from you!
Josh & Marisa
We believe that adoption is love in action! We have so much love to share and look forward to sharing it with our future Little One. We're truly humbled and thankful that you're taking the time to read our profile. Our hearts are so full of love, and we're confident that this love will make us wonderful parents. We hope our story resonates with you, and we're excited for the journey ahead!
About Us
Job
Vice President of Cloud Operations
Baker/Barista/Future Stay-at-Home Mom
Education
Technology Certifications & Leadership Training
High School
Relationship
Legally Married
Adoption in Our Lives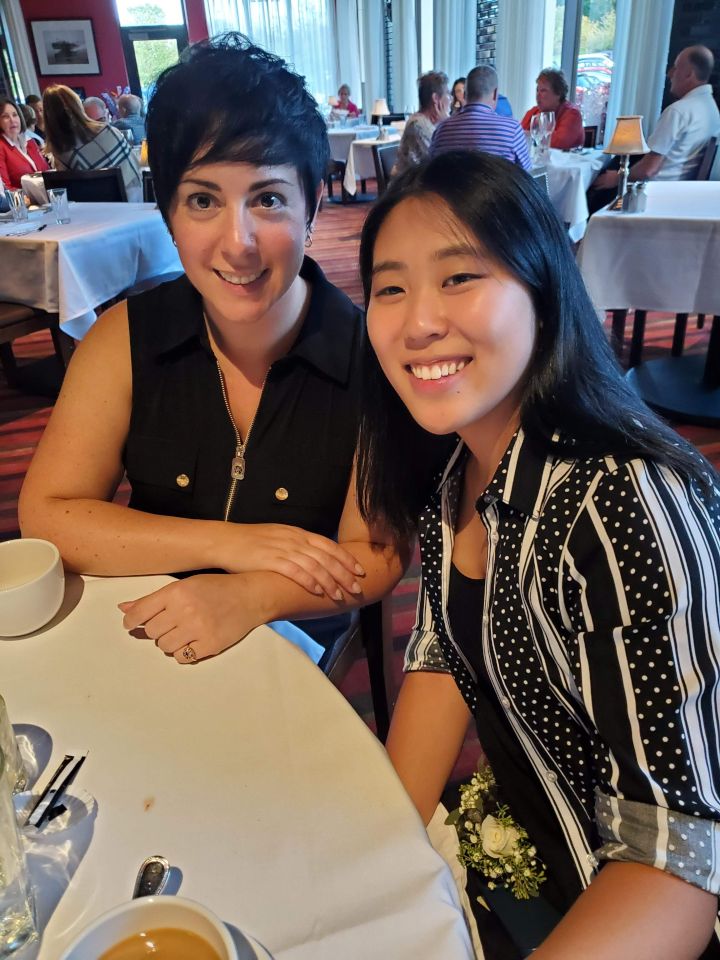 Adoption means so much to us and touched our hearts in ways words can't fully describe. Through our own experiences, we've witnessed the incredible beauty it brings to a family and community. For Josh, his two younger siblings joined his family through adoption from South Korea and provided an early experience and exposure to the joys of adoption. Marisa's childhood friends, who were adopted from Russia, shared their unique stories and experiences, which formed Marisa's heart for adoption.
The adoption journey isn't just a one-time event, it's an ongoing adventure with ups and downs. It's about embracing different cultures, celebrating what makes each person unique, and understanding that family goes beyond what you see on the surface.
Our lives are living proof that adoption is a powerful bond that unites hearts in an amazing way, and we believe it is one of the bravest decisions someone can make.
We look forward to building our family through adoption and sharing our journey with our Little One.
Our Leisure Time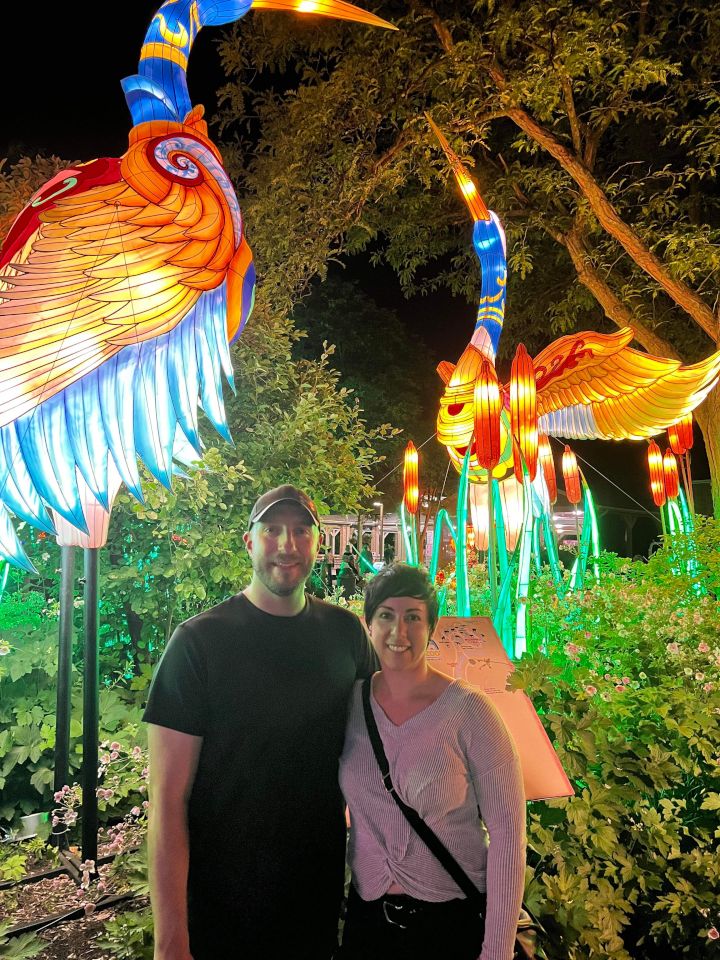 We enjoy being active in our leisure time, and one of our all-time favorite things to do together is visits to our local zoo.
Our zoo is open year-round, so we keep our membership current to attend fun events like the Asian Lantern Festival and the Christmas Lights. We are well-known customers at many local small businesses and enjoy trying new and exciting things in our community.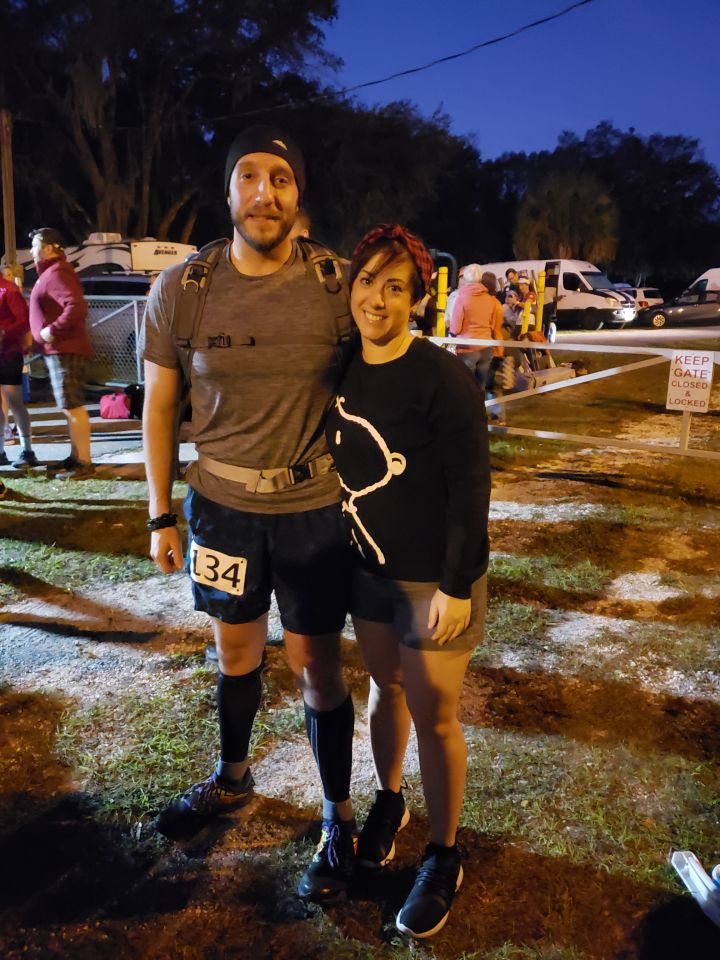 Some of Josh's hobbies are reading and collecting new and old books, which he adds to his mini library that grows bigger every year. Josh also enjoys playing the piano, guitar, and Irish whistle. Before the COVID pandemic, Josh was a long-distance runner. He would run in races all over the Great Lakes area for a cause. Small Business would sponsor him, and Josh would donate the proceeds to different charities worldwide.
Marisa loves spending time with her fur babies, from playing fetch, taking them on short trips to the pet store to get new toys and treats, snuggling up with blankets for nap time, and taking the two terriers to agility class. Marisa also enjoys playing tennis. She has played tennis for many years and has a wonderful community of tennis friends. Throughout the year, she also competes in local tournaments and leagues. Marisa always loves to be creative in the kitchen, baking and decorating cakes, cupcakes, and cookies.
Our Little One will be exposed to many of the activities and opportunities to see what they like and what makes them happy.
What It Means to Become Parents
Being a good parent is a lifelong commitment that can't be taken lightly. Good parents are all about love – that unwavering presence a child can count on no matter what. Spending quality time, truly listening, and making our child feel valued and cherished are equally important. Parenting means having patience, multitasking, being a leader, adapting to change, being dependable, and showing love.
The part that excites us the most about becoming parents is the chance to create beautiful memories and build stories we can share with our Little One as they grow up. Our main goal is to provide endless opportunities and the self-confidence they'll need to tackle the future. We're all about nurturing their self-assuredness and helping them navigate life as they grow and develop. Our goal is to build a strong foundation that empowers them to embrace whatever comes their way, and to show love and understanding to all those around them.
Photos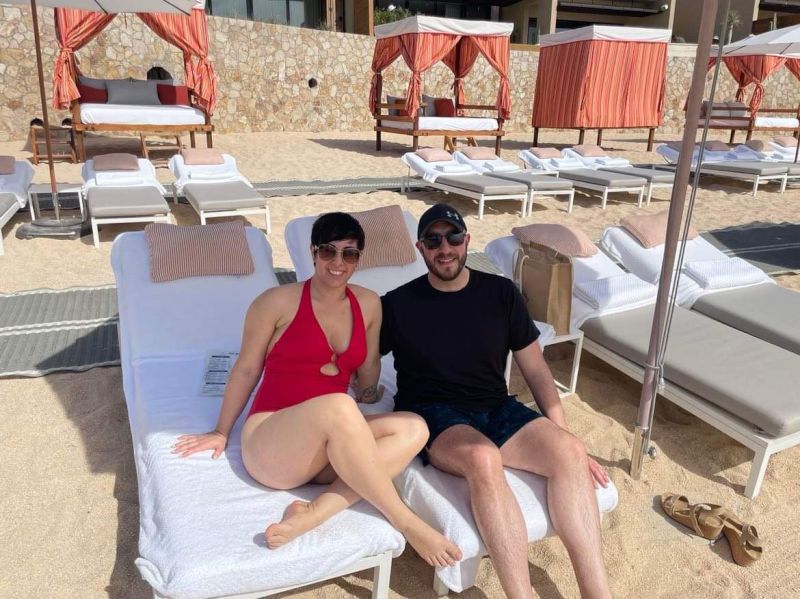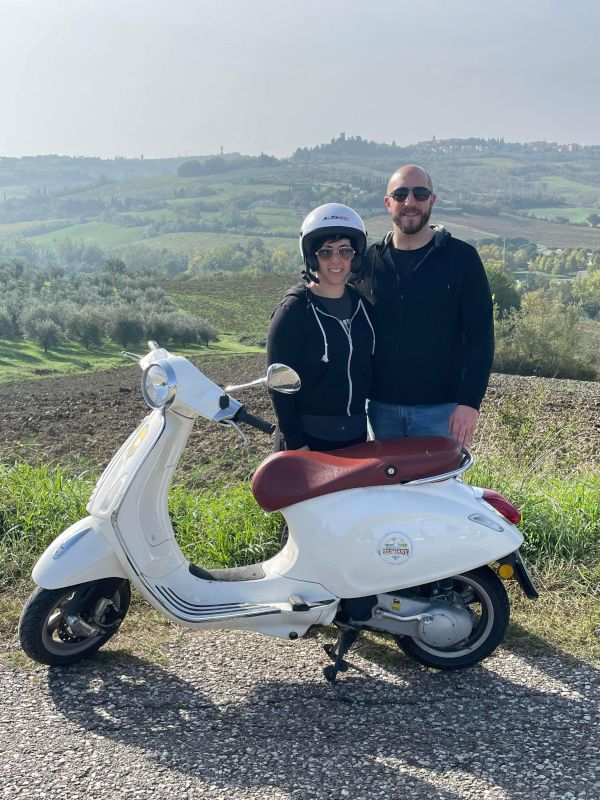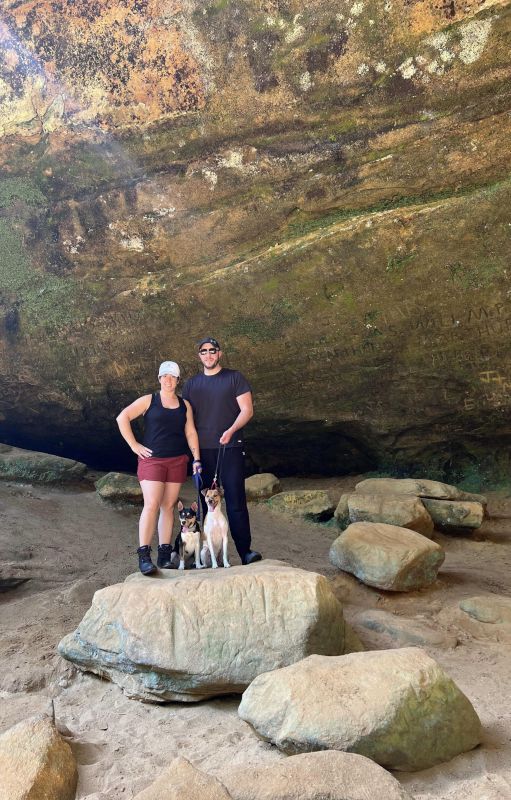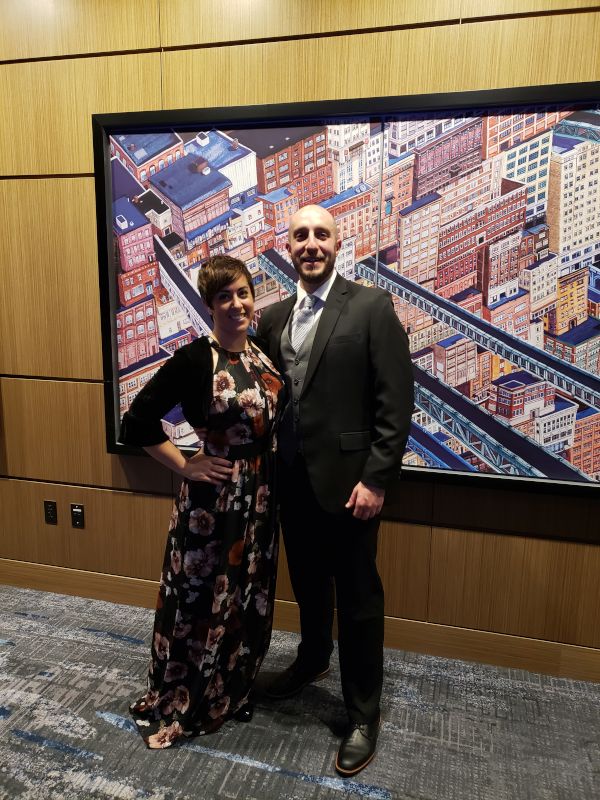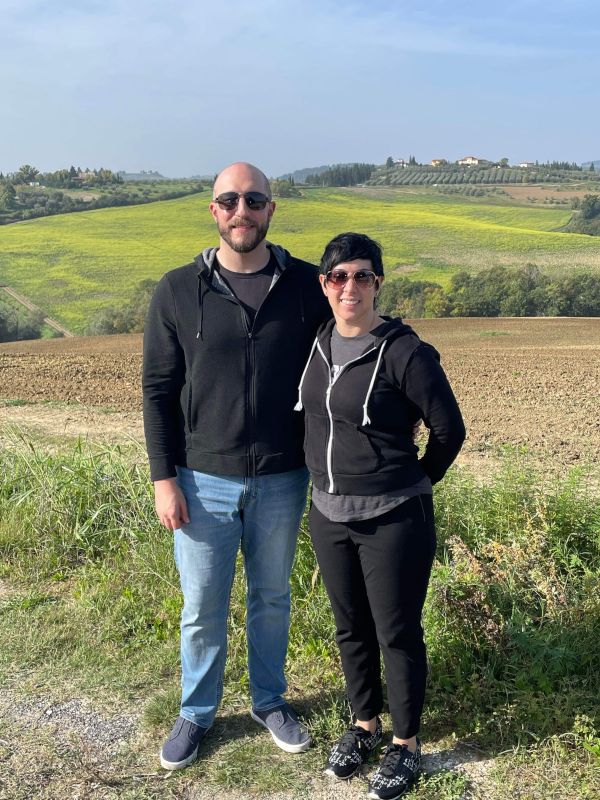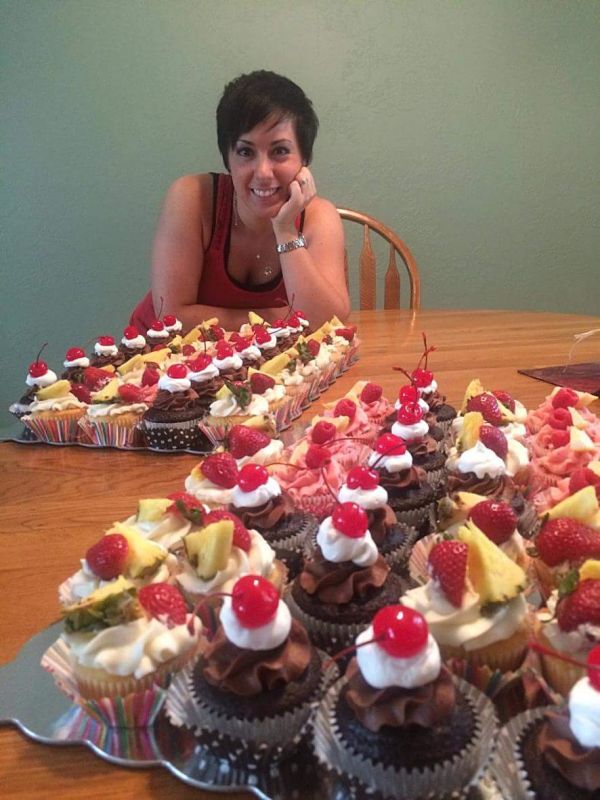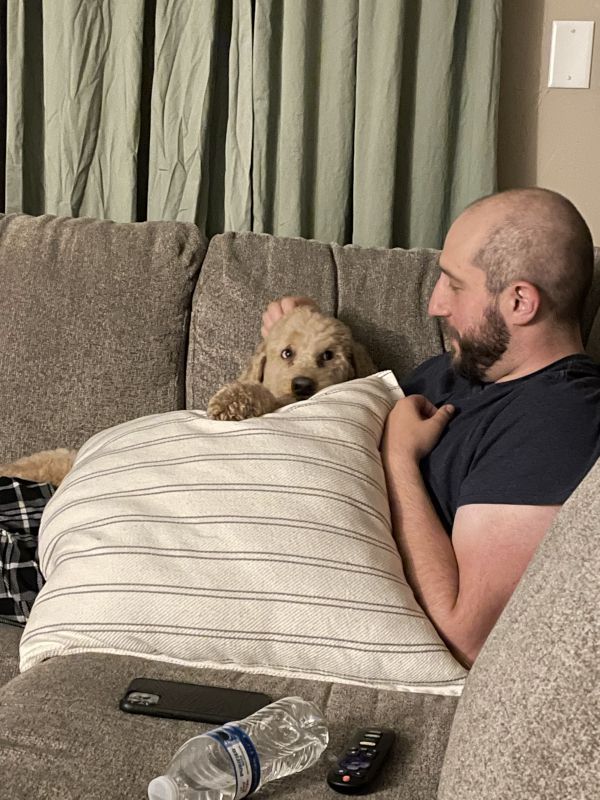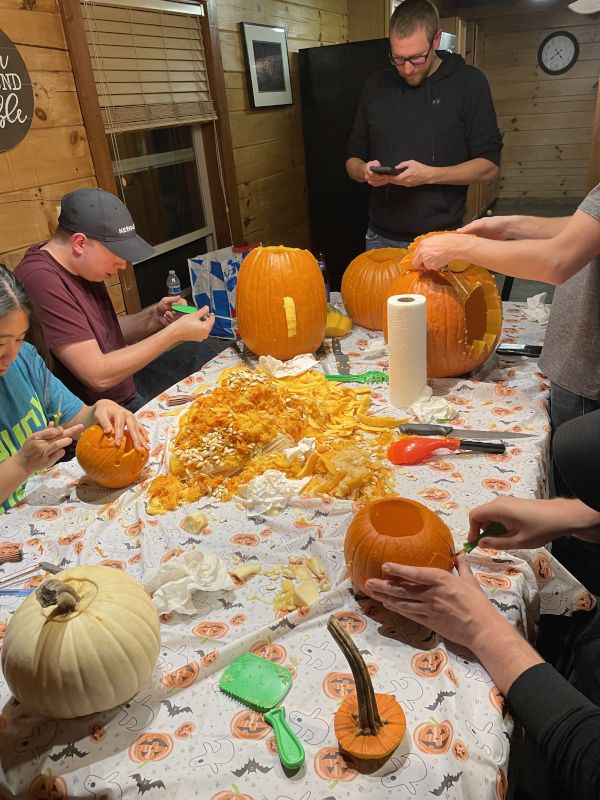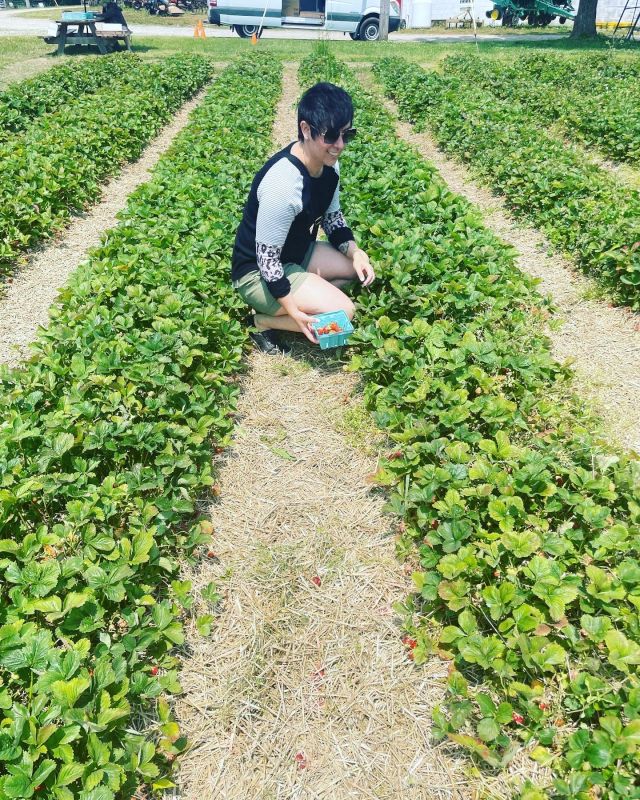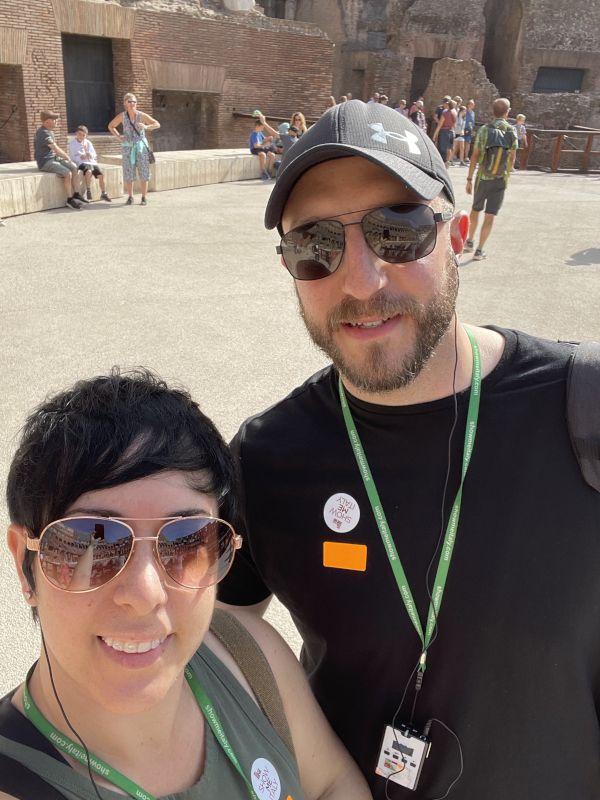 ×
1 / 12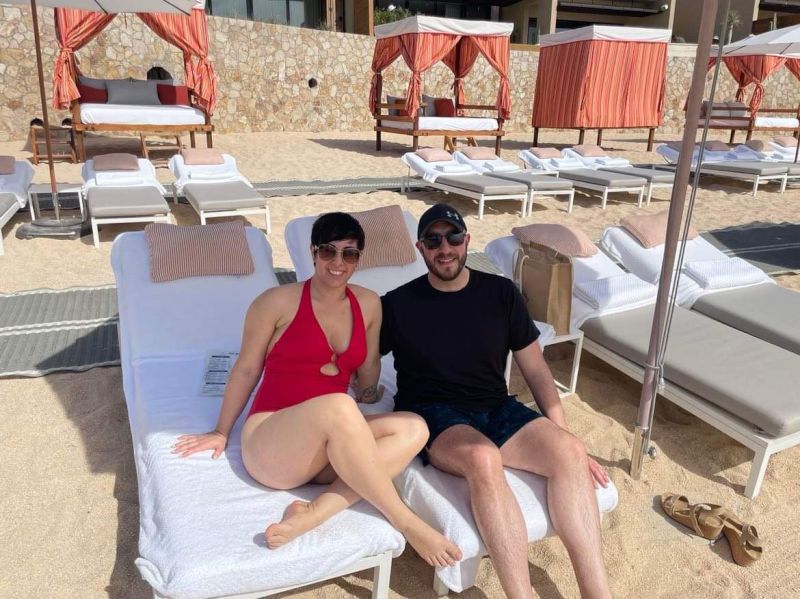 2 / 12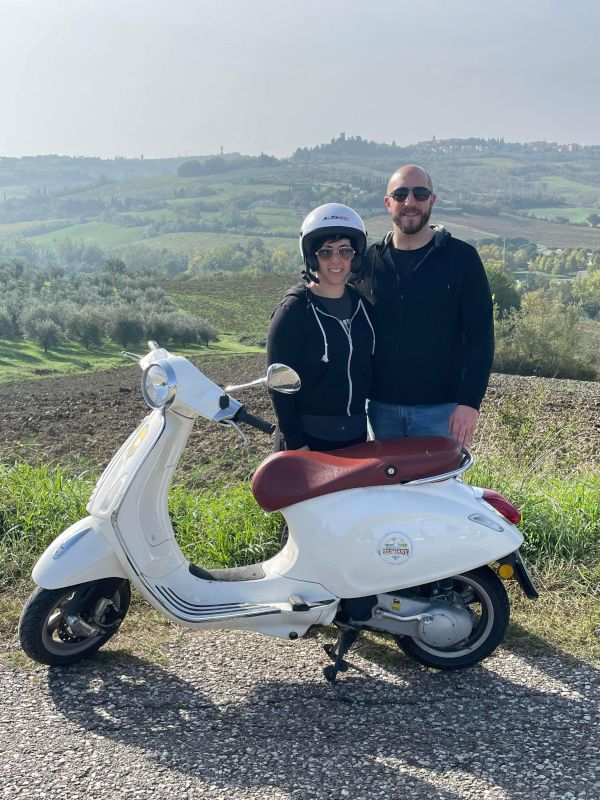 3 / 12
4 / 12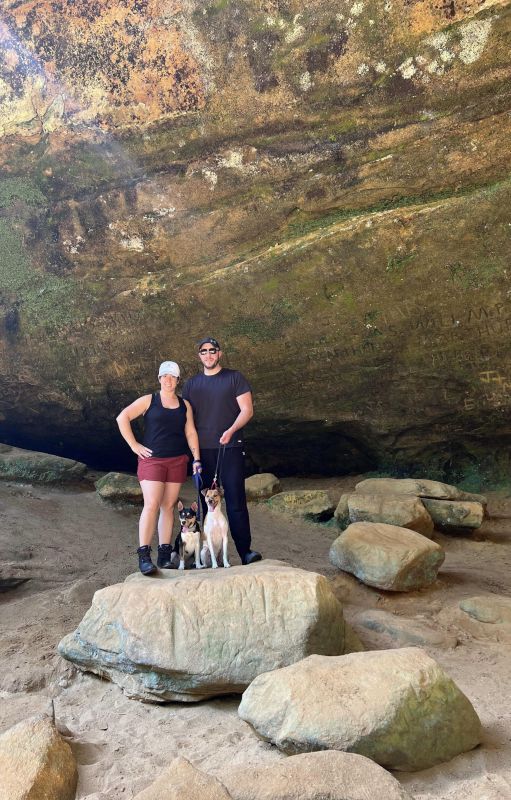 5 / 12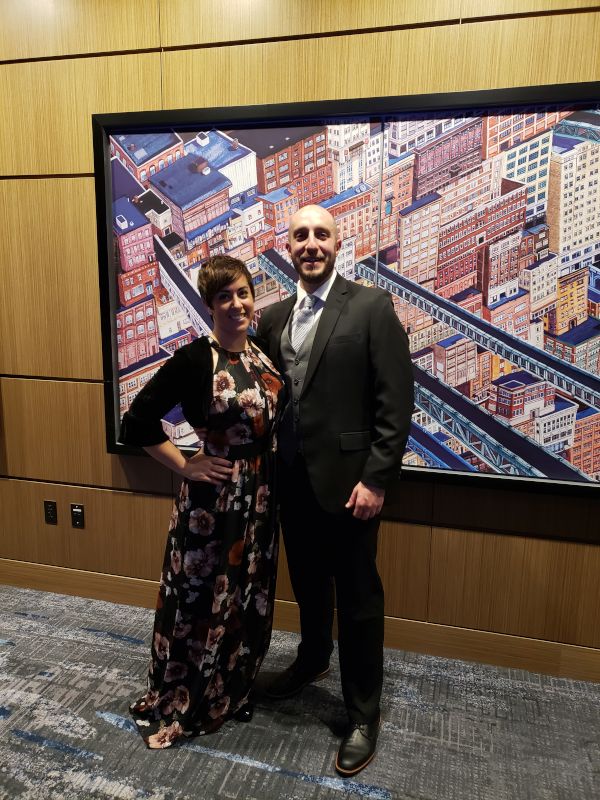 6 / 12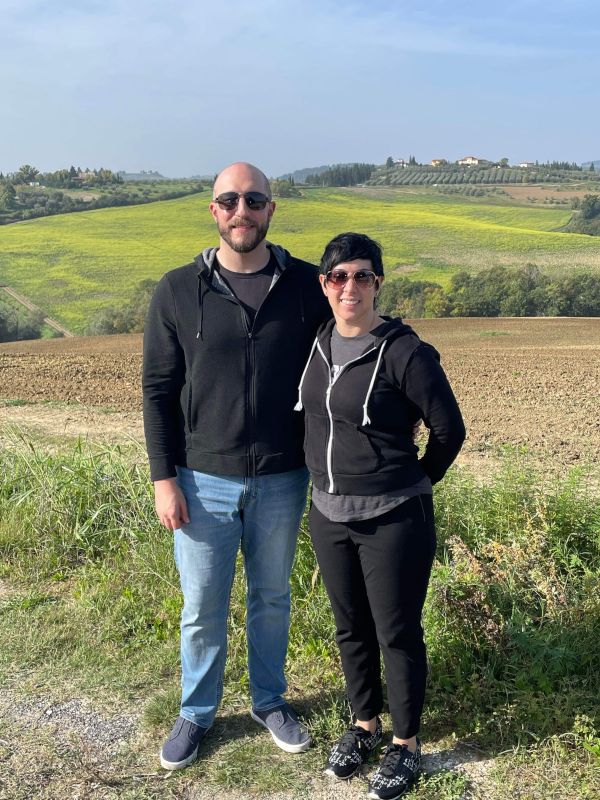 7 / 12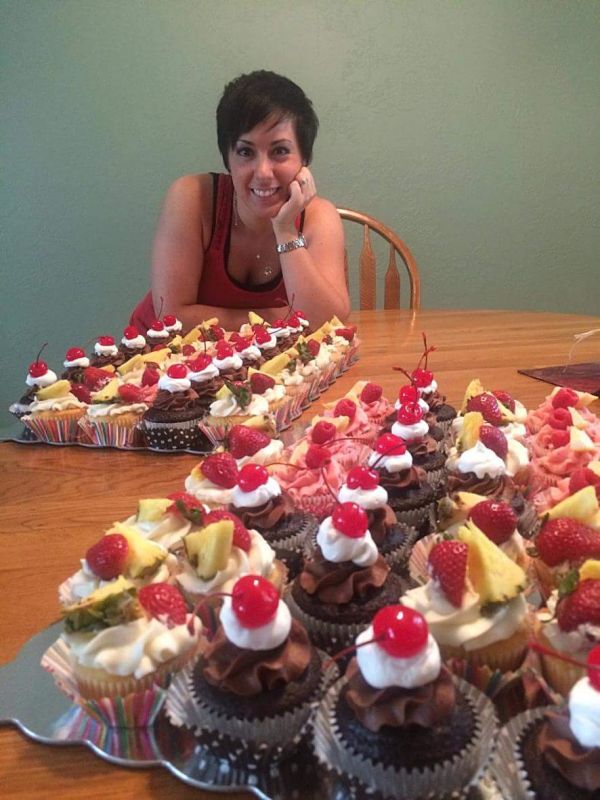 8 / 12
9 / 12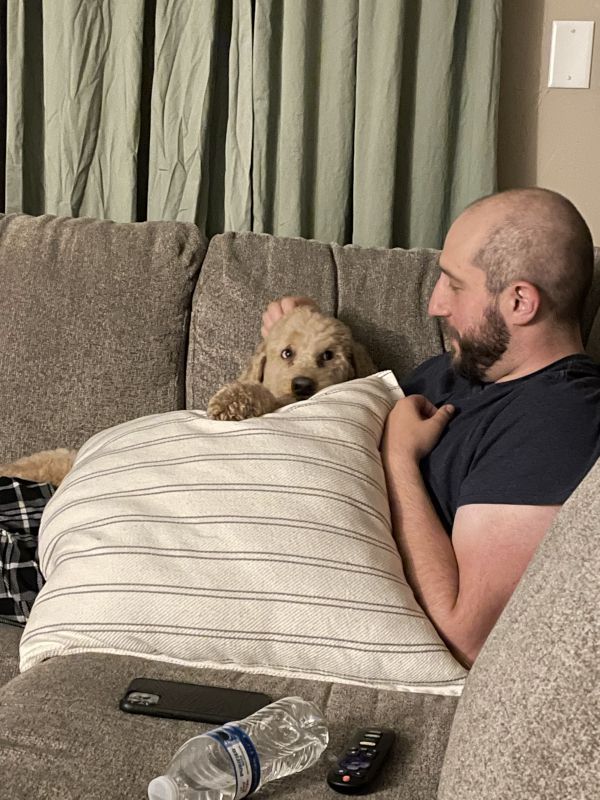 10 / 12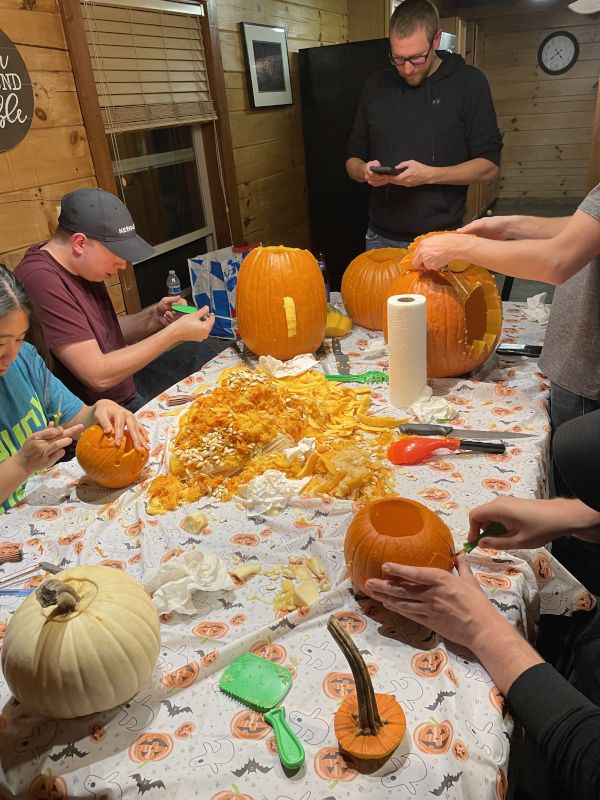 11 / 12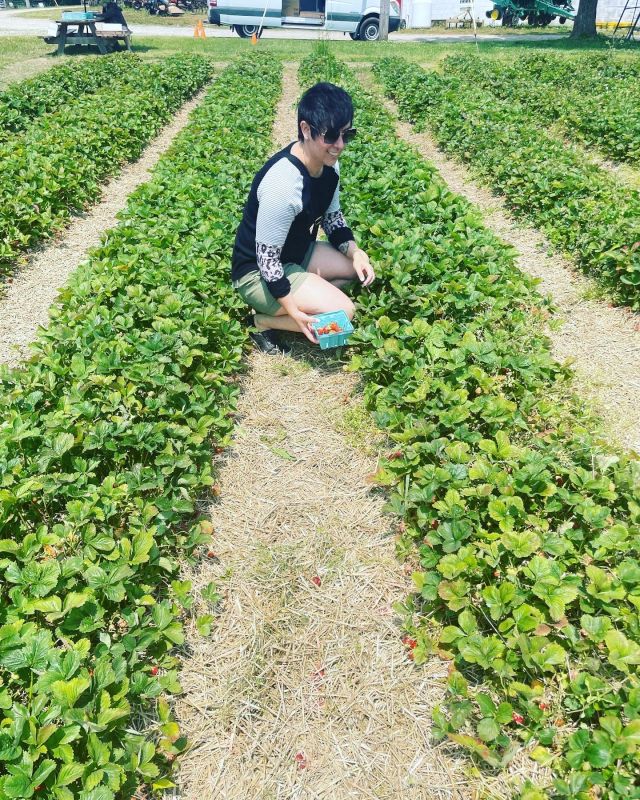 12 / 12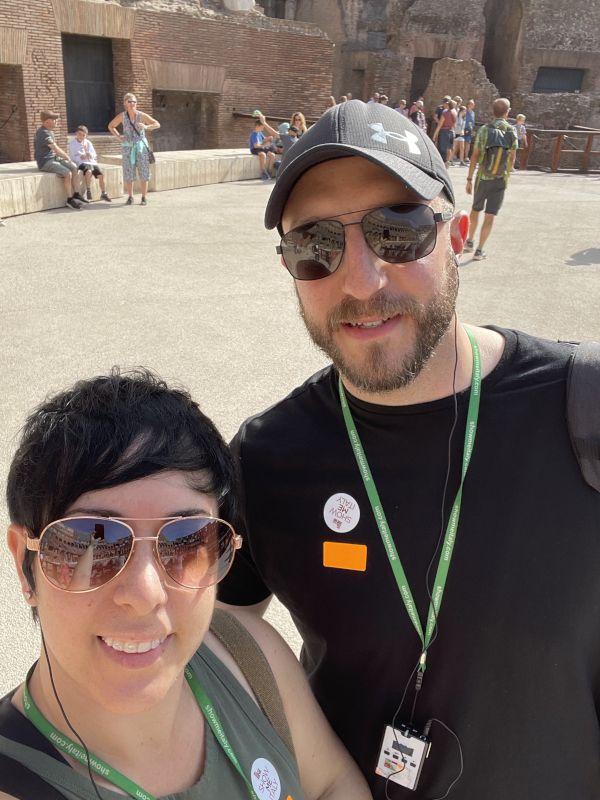 ❮
❯
Our House and Neighborhood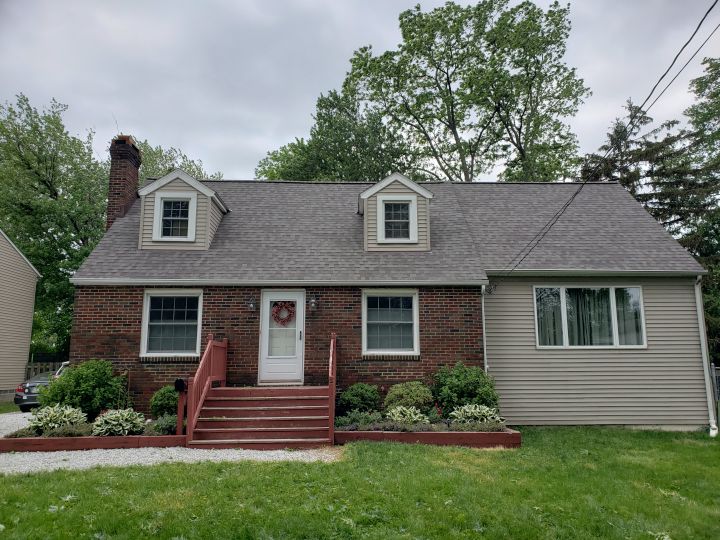 We live in a beautiful three-bedroom/two-bathroom Cape Cod home in Northeast Ohio. Our home is nestled on a quiet one-way street and is two houses down from Josh's sister and her husband, so we spend quite a bit of time getting together for BBQs and hanging out with friends and family in our big backyard.
Our community is vibrant and progressive and puts a large focus on celebrating our diversity, history, and what's to come in the future. From the Memorial Day parade that happens just a short five-minute walk from our house, to the annual city festival with fun and exciting programs like pottery painting, face painting, volunteering, magicians, and live music, we believe there will be endless opportunities for adventures and exploration with our child.
During the summer months, we can often be found hanging out on our patio or tending to our potted plants or vegetable garden. Our neighborhood is just a short distance to many unique public parks, recreation centers, and cultural points of interest such as Museums and the arts.
Our city hosts many events throughout the year that have many programs focused on children, in addition to a very active public library and educational system. From beach and park festivals to the local community putting on various events and programs throughout the year, we are excited to share all of the educational and fun experiences with our child!
Our Extended Families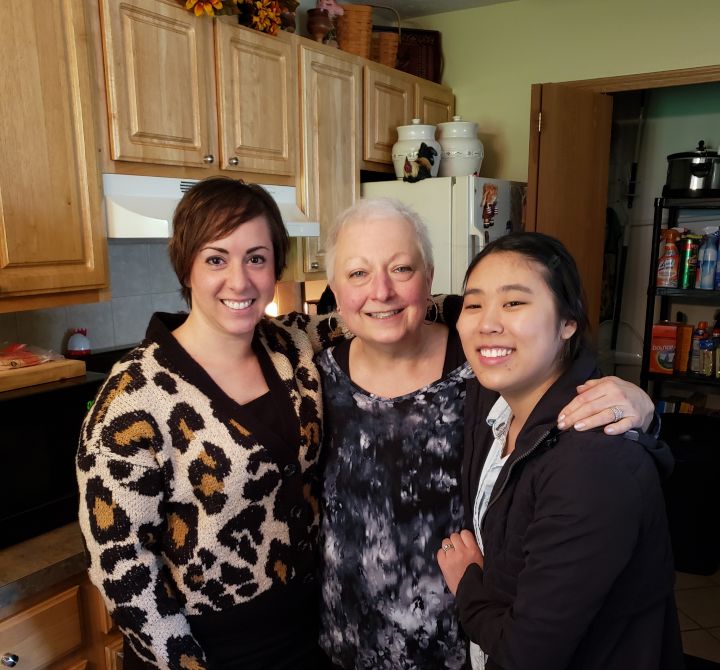 What we hold most dear to our hearts in this world is our family. We believe that family is the cornerstone in raising strong, confident, and equipped children.
We take every opportunity that we can to get together and celebrate each other's lives, and all of our blessings.
We have quite a unique family! With German, Russian, Italian, Korean, and Jamaican, we have elements of many cultures and holidays that we celebrate throughout the year. We celebrate all of our different cultures by attending many different events that our city has to offer.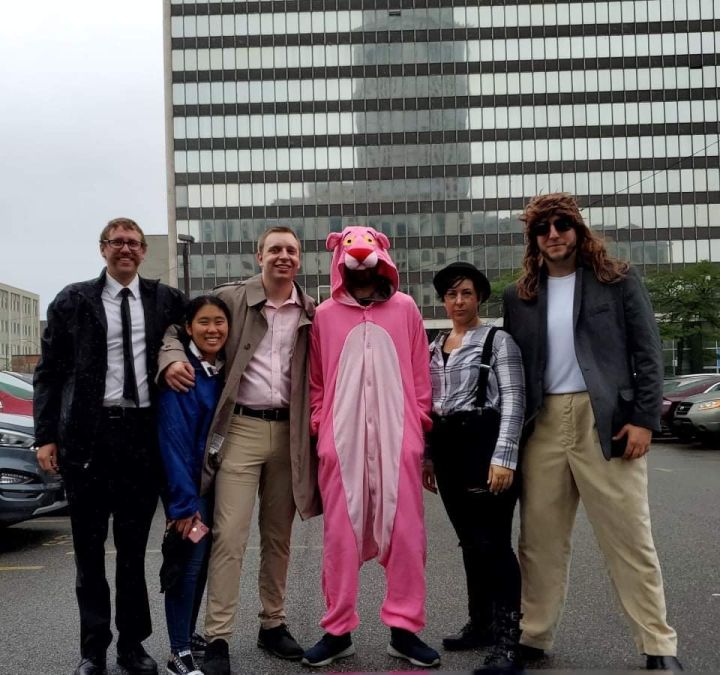 Food is a HUGE deal to our family whenever we come together. There is never a time when we have a get-together that we don't go all out with many different types of food. From Hanukkah latkes to homemade pasta, tiramisu, and Korean BBQ at Christmas - we love to try new and exciting dishes.
Birthdays are a big event in our family. We enjoy taking the time to make everyone's birthday an event that shows what makes them truly special and uniquely "them."
It's never a dull moment when we come together, and we are excited to share all of the many things we do together with our future Little One.
From Us to You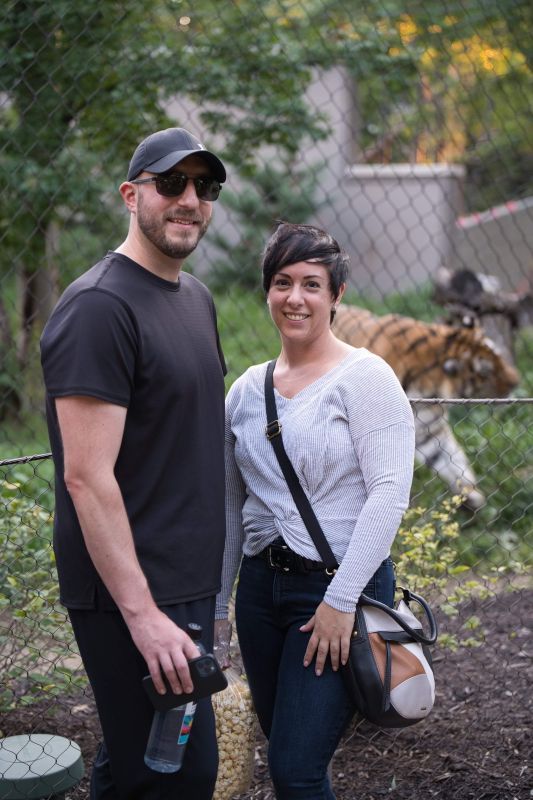 We are truly grateful for this moment, having the opportunity to share our hearts with yours. We can only imagine the weight of the decision you're making. We want you to know that you are strong, brave, and loved. We give you our word that we will unconditionally love, protect, nurture, and encourage the Little One to be the best they can be, always and forever. Our individual upbringings have solidified our belief that everyone is unique and should be valued.
Let us share a little about us: Our story began in high school, where we crossed paths. Although we didn't jump into a relationship right away, a strong bond formed through friendship. As time passed, that bond grew deeper, and we realized we were kindred spirits. In 2012, we exchanged vows, and now we're approaching twelve years of marriage. Throughout our journey, we've faced life's ups and downs as a united team. We've come to understand the meaning of commitment truly. Early on, we both felt a calling to adopt. With Josh's two siblings adopted from South Korea and Marisa's two close friends adopted from Russia, the path of adoption became intertwined with our own story.
Our dedication revolves around family, home, and our careers. Josh's expertise lies in tech, holding the title of VP of Cloud Operations, focusing on cyber security. He approaches his job with the utmost professionalism and seriousness. This role not only allows us to provide endless opportunities for the Little One but also reflects Josh's commitment to safeguarding our family.
Marisa's passion centers around the world of food. From a young age, she was in the kitchen, learning the art of cooking, preserving fresh produce, and especially the joy of baking. This passion led her to establish her own in-home bakery, crafting delightful cakes, cupcakes, and cookies. When she's not baking, Marisa enjoys working part-time at a café, preparing Mediterranean dishes and serving Italian coffee. With the arrival of our Little One, Marisa plans to focus on raising them full-time. Thanks to Josh's remote work arrangement, he'll be there to support, even during his work hours.
In our leisure time, we're adventurers. We deeply love travel, immersing ourselves in diverse cultures and creating cherished memories. Our fur babies hold a special place in our hearts - four dogs and a sweet kitty. Our outings include our furry friends, whether it's playing fetch, attending agility classes, or simply enjoying cozy moments together. The love they share warms our hearts.
As our family grows, we greatly anticipate sharing the love, warmth, and joy that fills our home with the Little One. We strongly believe in the importance of understanding one's roots. We're more than willing to share letters, milestone pictures, and emails, and we believe it will be a valuable experience for the Little One.
We're aware of the many choices you're facing. If you choose us, we want to assure you that we will do everything in our power to provide an amazing home for the Little One. We promise to provide unwavering love, cherish every moment, and dedicate ourselves to being the best parents for this precious Little One.
Josh & Marisa
Favorites
Actor
Jimmy Stewart
George Clooney
Actress
Betty White
Sandra Bullock
Author
Ernest Hemmingway
J.R.R Tolkien
Book
A Moveable Feast
The Hobbit
Candy Bar
Milky Way
Heath Bar
Cartoon
Spongebob
Tom and Jerry
Childhood Memory
Swimming in the pond by my childhood home
Riding Bike
Childhood Toy
Computer
Legos
Children's Book
My Side of the Mountain
Green Eggs and Ham
City
Stockholm, Sweden
Cleveland
Classic Movie
The King and I
Swiss Family Robinson
Day of Week
Saturday
Friday
Dessert
Chocolate Cake
Strawberry Shortcake
Disney Movie
Beauty and the Beast
Mulan
Dream Car
Mercedes
Mercedes
Dream Job
Leadership
Barista
Dream Vacation
Nile Cruise
Italy
Family Activity
Going to the Zoo
Cookouts
Flower / Plant
Weeping Willow
Hydrangeas
Form of Exercise
Running
Kickboxing
Holiday Song
Silent Night
All I want for Christmas is you
Holiday Tradition
Cooking on Christmas
Playing Games
Ice Cream
Rocky Road
Vanilla
Junk Food
Potato Chips
Chips
Leisure Activity
Reading/Writing
Playing catch with the dogs
Magazine
The New Yorker
Vogue
Memory with a Child
Teaching my younger siblings new things and taking them to the museums in Cleveland
Hanging out at the pool
Memory with Spouse
Traveling to Europe
Travelling
Movie
Star Wars
Lord of The Rings
Movie Munchie
Raisinets
Popcorn
Movie Quote
"I am altering the deal, Pray I don't alter it any further" - Darth Vader
"I would rather share one lifetime with you than face all the ages of this world alone."
Movie Type
Sci-Fi/Adventure
Adventure
Musical
Les Miserables
Phantom of the Opera
Musical Group
Pink Floyd
Disco Inferno
Nursery Rhyme
Humpty Dumpty
Hansel and Gretel
Olympic Event
Track and Field
Beach Volleyball
Personal Hero
My Father
Josh's Father
Play
Of Mice and Men
Christmas Carol
Poet
Henry David Thoreau
Robert Frost
Quality about my Spouse
Her kindness and thoughtfulness to those around her
Intelligent and good provider for the family
Quote
"Tomorrow, and tomorrow, and tomorrow, Creeps in this petty pace from day to day, To the last syllable of recorded time; And all our yesterdays have lighted fools The way to dusty death. Out, out, brief candle! Life's but a walking shadow, a poor player,
"There's no way around hard work. Embrace it" - Roger Federer
Restaurant
Brennans Fish House
Italian
Sandwich
Grilled Cheese
Peanut Butter and Jelly
Scripture
"But they that wait upon the Lord shall renew their strength; they shall mount up with wings as eagles; they shall run, and not be weary; and they shall walk, and not faint." - Isaiah 40:31
Shopping Store
Half Price Books
TJ Maxx
Song
Sibelius Violin Concerto
Tina Turner - Simply the Best
Sport to Play
Hockey
Tennis
Sport to Watch
Tennis
Tennis
Sports Star
Lebron James
Roger Federer
Sports Team
Cleveland Cavaliers
Cleveland Cavaliers
Subject in School
Science
Math
Thing to Cook
Homemade Pasta
Pasta
Tradition
Christmas Eve at my Parents House
Going to the Zoo
TV Show
Star Trek the Next Generation
The Big Bang Theory
TV Show Character
Captain Picard
Sheldon from the Big Bang Theory
Type of Music
Classical
80's rock and roll
Vacation Spot
Cabo
Hocking Hills
Video Game
Chessmaster
Mario-Kart
Get in Touch
Provide more information, so American Adoptions can connect you with this family.
---