1-800-ADOPTION
Thank you for viewing our profile
If you would like to learn more about us, please call 1-800-ADOPTION (2367846), fill out the form at the bottom of our on-line profile page, or email us at bp_information@americanadoptions.com.
To revisit our on-line profile page and view our profile video at American Adoptions, simply use your mobile phone to scan the QR code on the right. We are looking forward to hearing from you!
Lynnda & Jen
We are excited that you are reading our profile and extremely humbled that you are even thinking of us as possible parents for your child. We can't pretend to know how hard this must be for you, but please know you're in our thoughts and prayers as you make this decision for your child. Thank you for considering us to be part of your journey.
About Us
Job
Manager, Systems Reliability Engineering
Chef
Education
Bachelor's Degree in Music
High School
Relationship
Legally Married
Why We Chose Adoption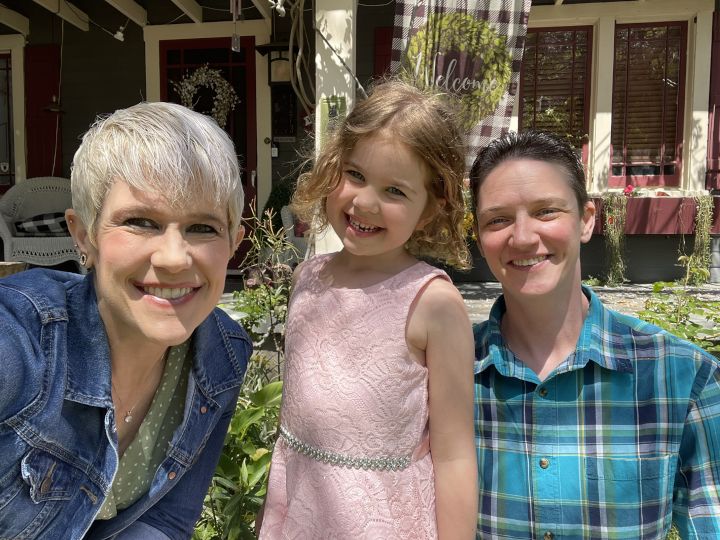 We have one daughter, Mia, who is 7 years old. Lynnda went through fertility treatments to conceive Mia. Lynnda tried to become pregnant again, we tried with our own eggs, donor eggs, but it did not work. For medical reasons, Jen has been encouraged not to become pregnant.
We believe family is based in love, not genetics. Mia is not biologically related to Jen, but Mia acts just like her. Even though Mia knows that she doesn't share DNA with Jen (Mama), she always says that she got her blue eyes from "Mama". It's really sweet.
Mia really wants to be a big sister. One day when Lynnda was explaining why she hadn't become a big sister yet, Mia said "You know Mommy, you can adopt a baby. One of my friends is adopted." It was a beautiful moment. Mia opened our eyes to the possibilities of adoption. We then proceeded to google, and listen to every adoption podcast we could find, which eventually led us here.
Everything in life happens for a reason and we know this is where we are meant to be.
Our Leisure Time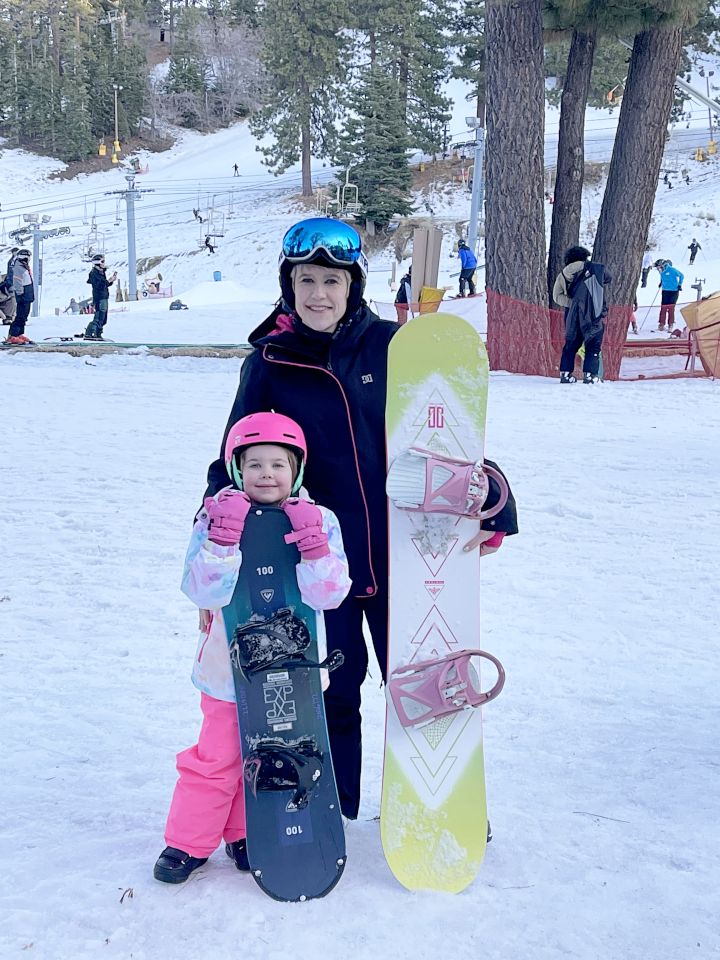 Our evenings usually consist of homework, reading, walking the dog, eating family dinner and watching a few shorts on Disney+ before bed. Our weekends start with pizza and a movie on Friday night.
In the warmer months we spend our weekends going to the beach with big groups of friends, checking out museums and going to indoor playgrounds and trampoline parks when it is too hot to be outside. We also go on a long vacation every summer to unwind, be together and have fun.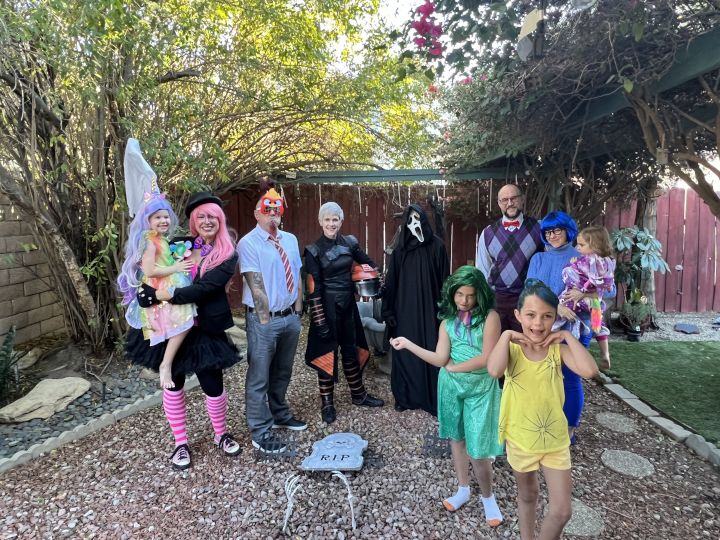 In the winter months, we love to go skiing/snowboarding. Mia has been skiing since she was 3 and she finally got to try snowboarding this year. We make several day trips during the winter and we make at least one weekend snow trip every year. We also make at least one trip to Disneyland when it's decorated for Christmas!
During the Spring, we go to Disneyland a few times and we spend a lot of time outside. We love to ride bikes, play basketball, ride scooters and play at the park.
Most weekends include visits with our "Framily," Sunday morning church with Lynnda's parents and a bit of indoor leisure time playing Animal Crossing and Mario Kart.
Our Promise to You
We promise to capture and share countless cherished moments, including their first steps, first holiday and those exciting first days of school.
We promise to keep you informed about their preferences, dislikes, key milestones, favorite things, and the adorable and amusing anecdotes that make up their growing years.
We promise to mark special occasions with cards and creative artwork. We also promise to embrace traditions from their biological family. Our commitment is to provide a nurturing and loving environment where your child can flourish to their fullest potential. We promise to provide them with a good education and the ability to go to college if that is what they desire.
We are dedicated to imparting knowledge about their culture, heritage and origins.
Above all, our most profound promise is to instill in this child the understanding and belief that their life's journey began with the love of their mother. That two families came together to create the best possible life for them.
Photos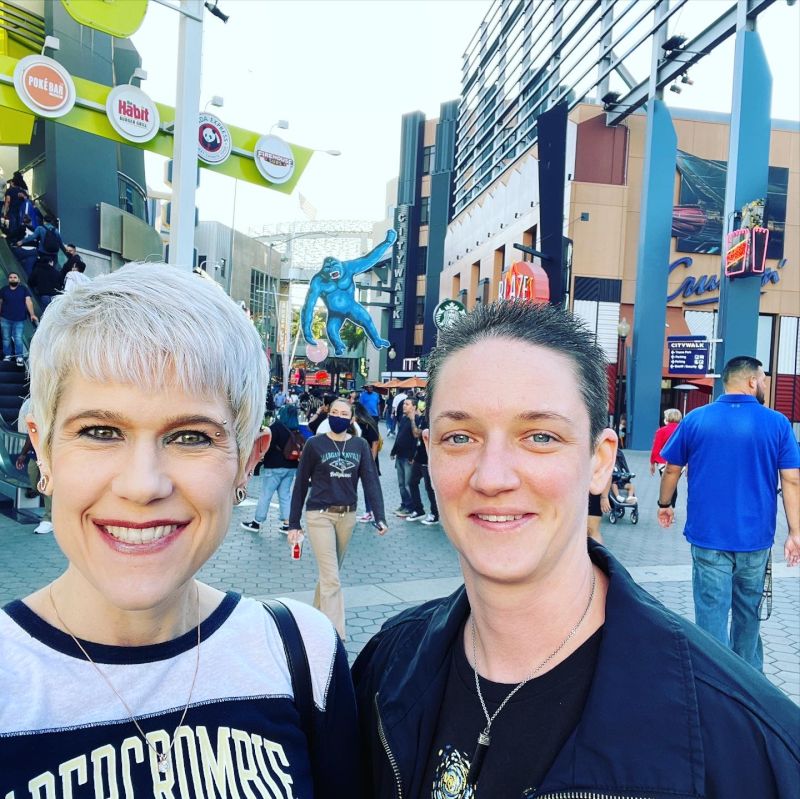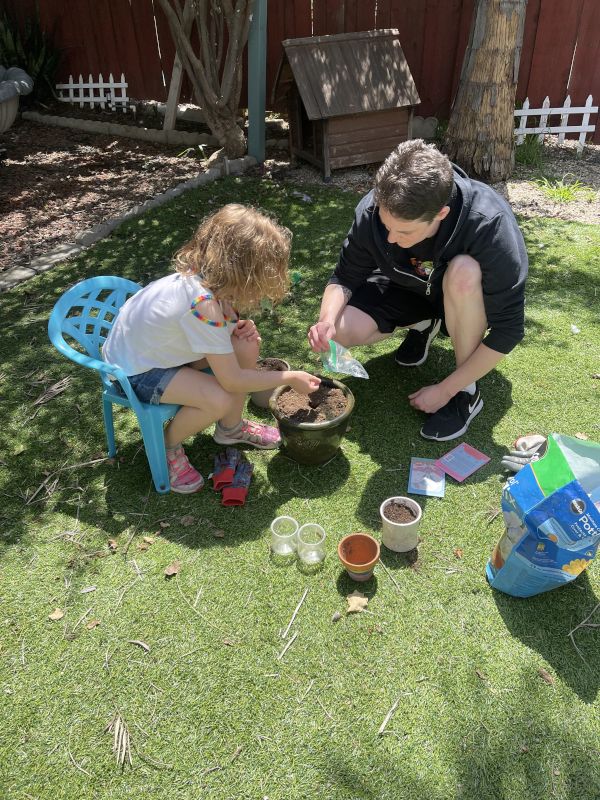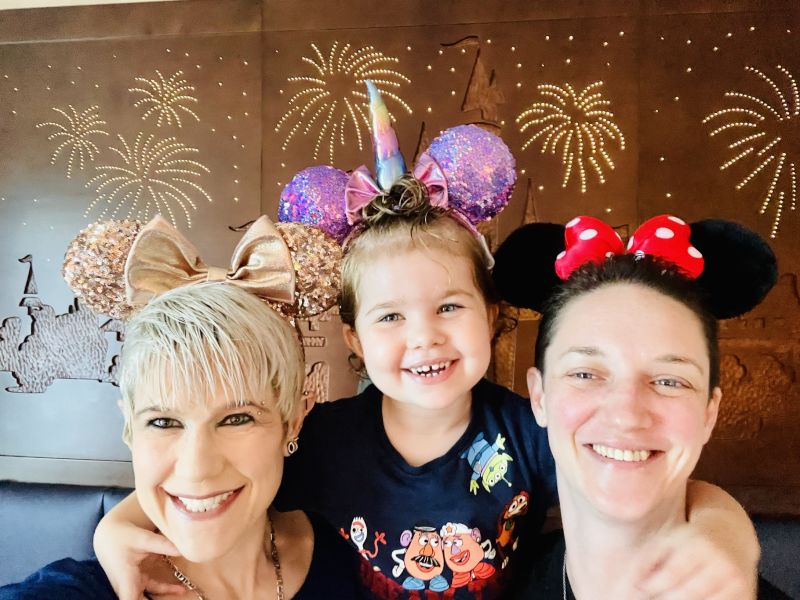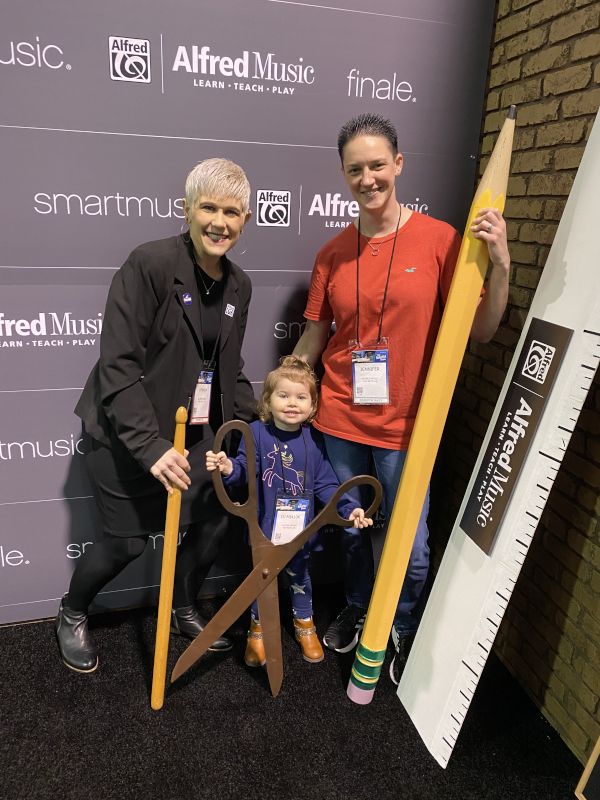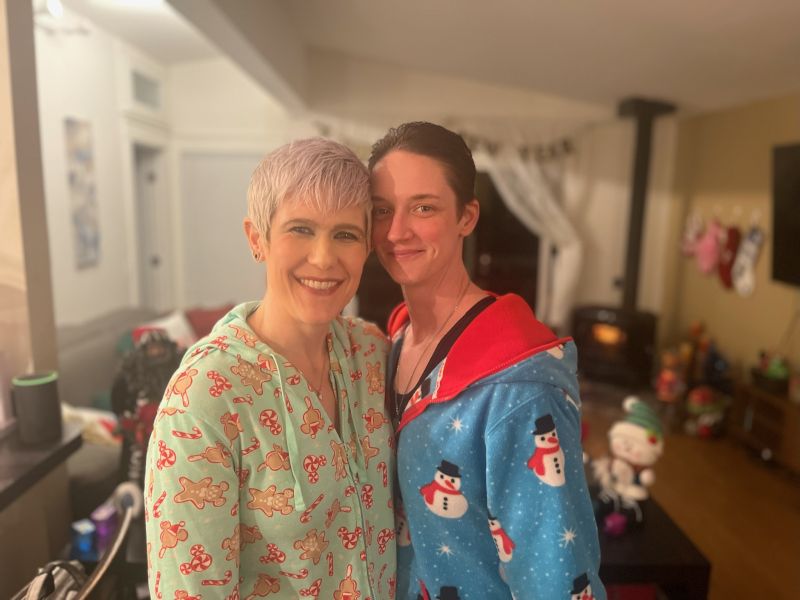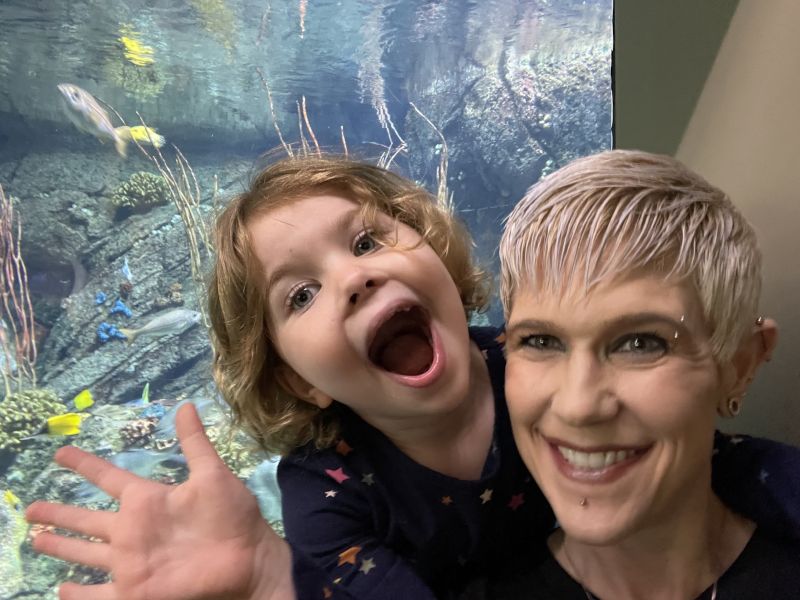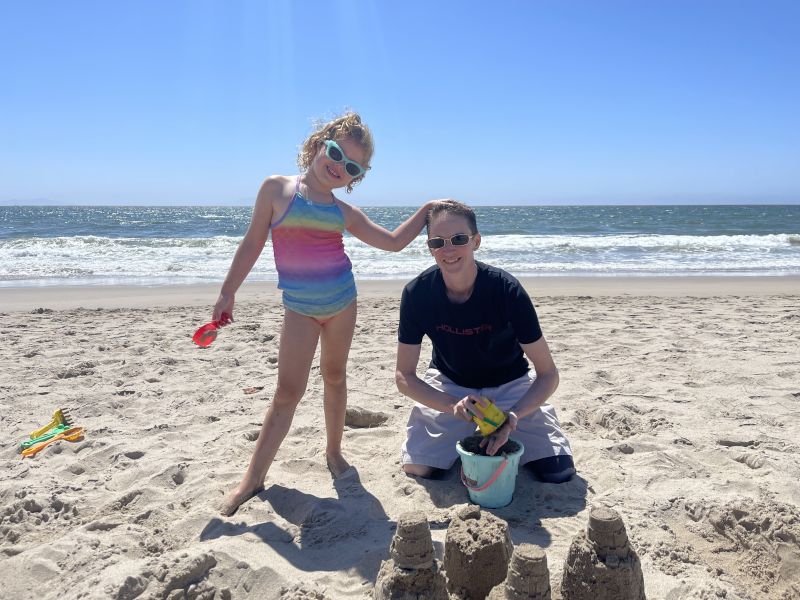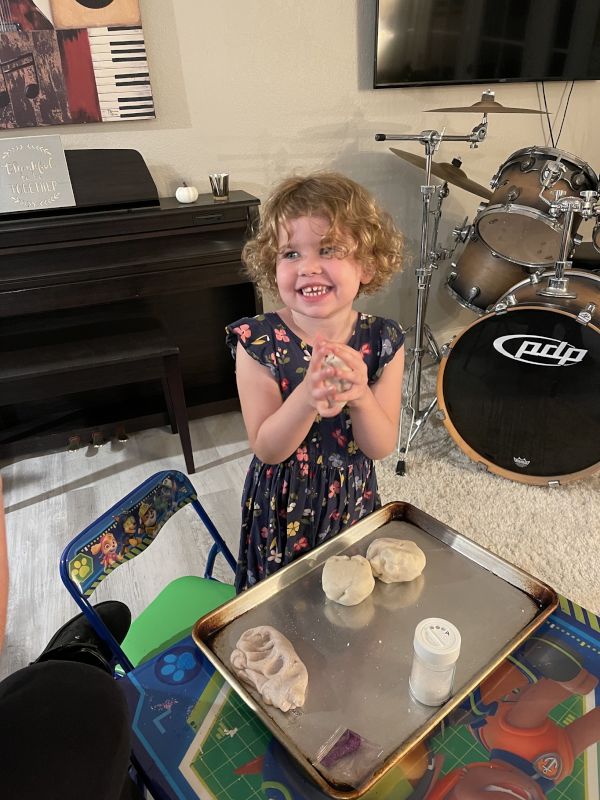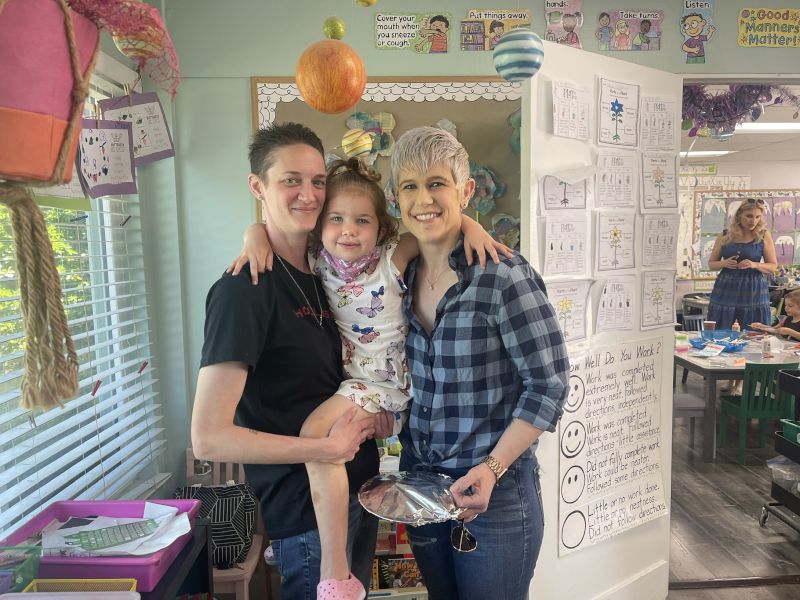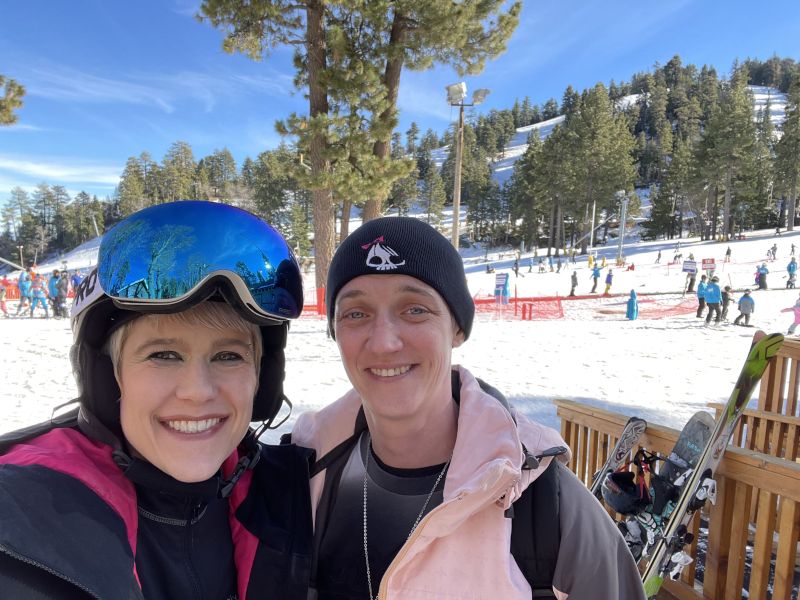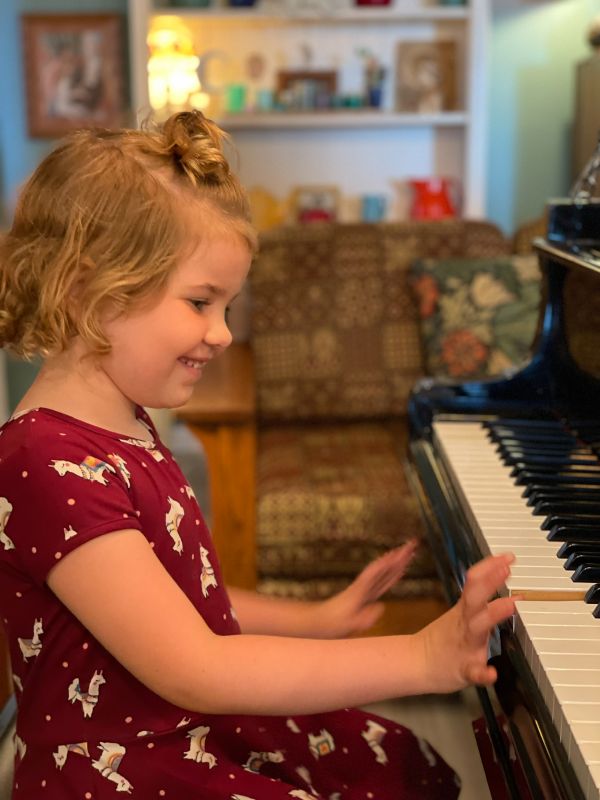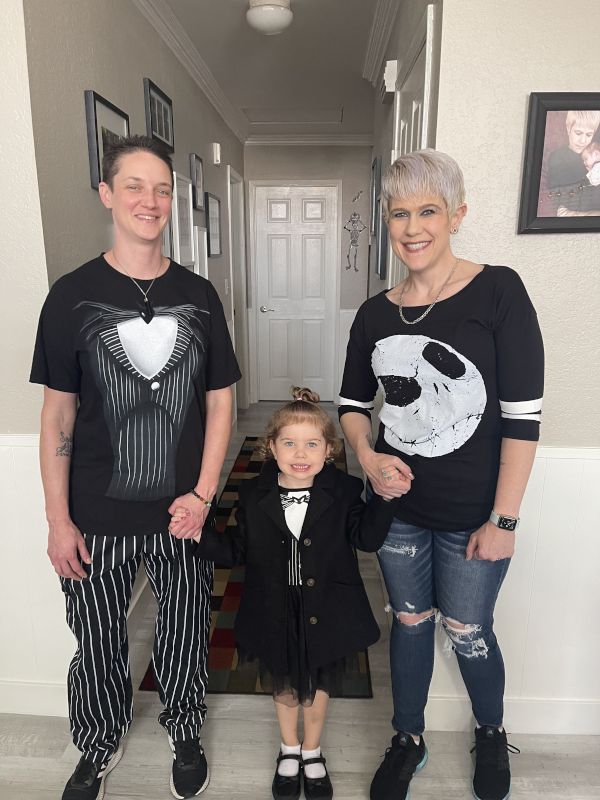 ×
1 / 12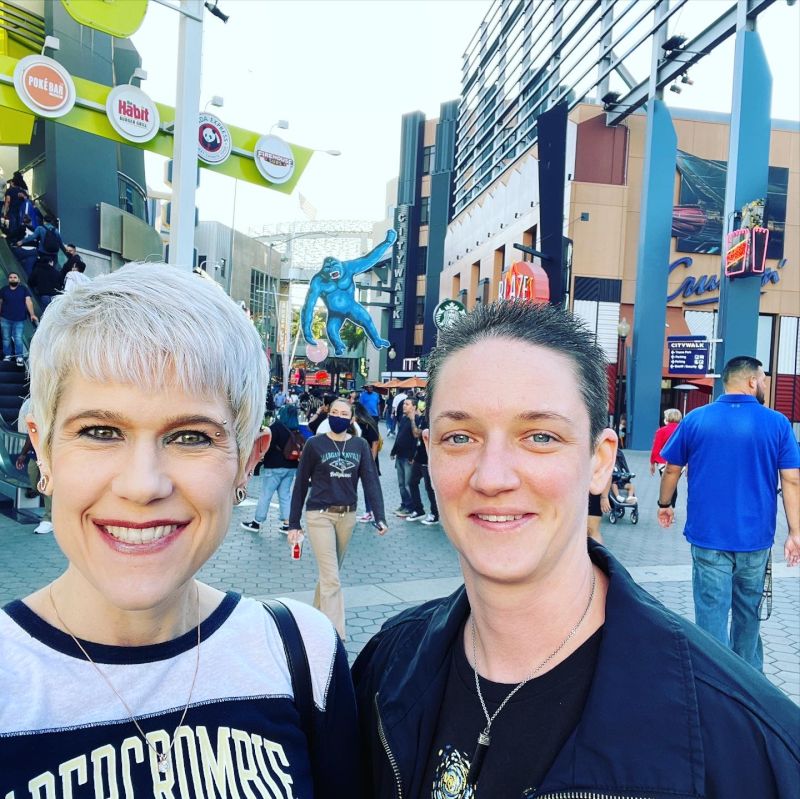 2 / 12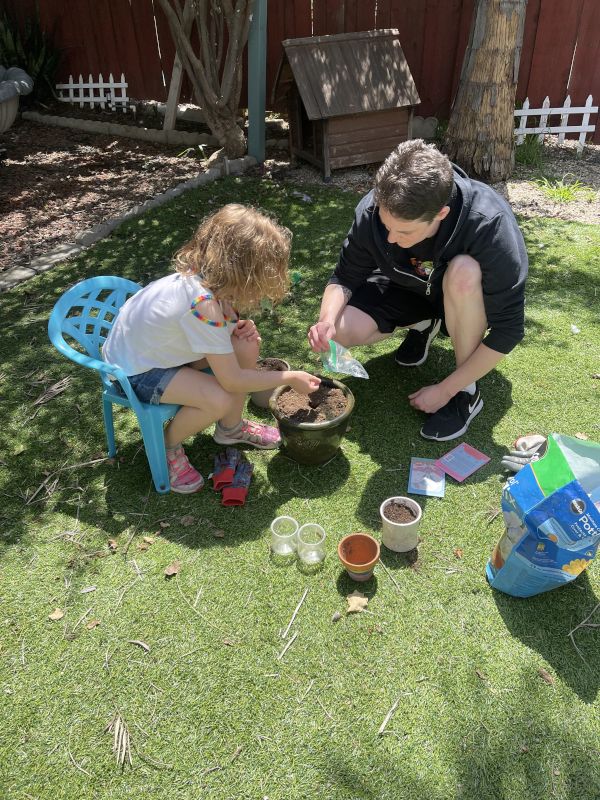 3 / 12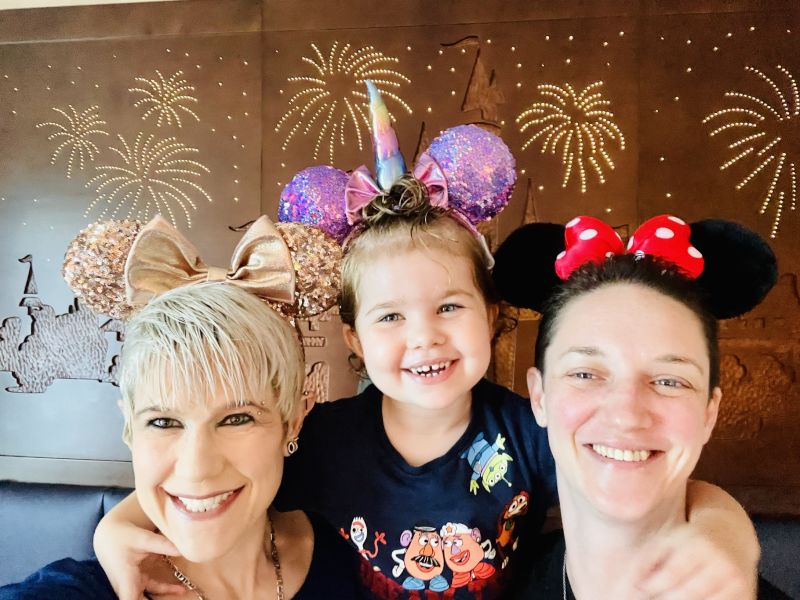 4 / 12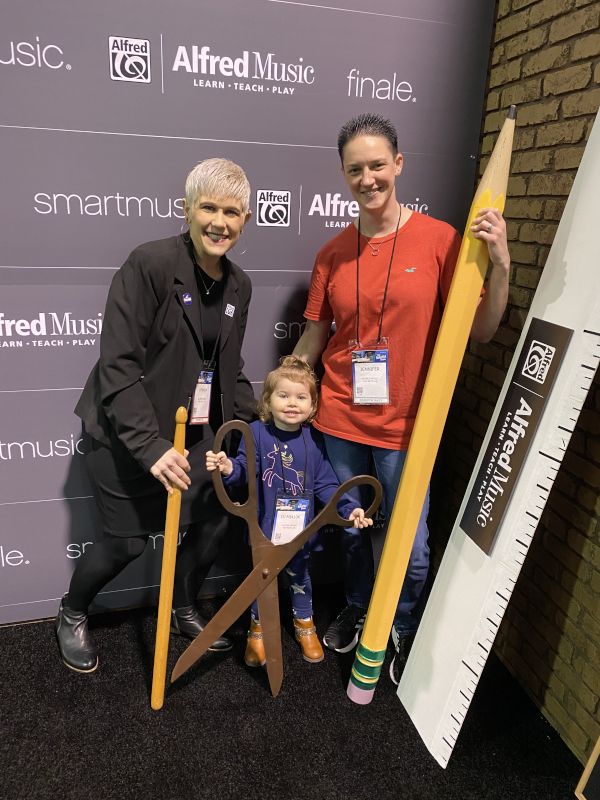 5 / 12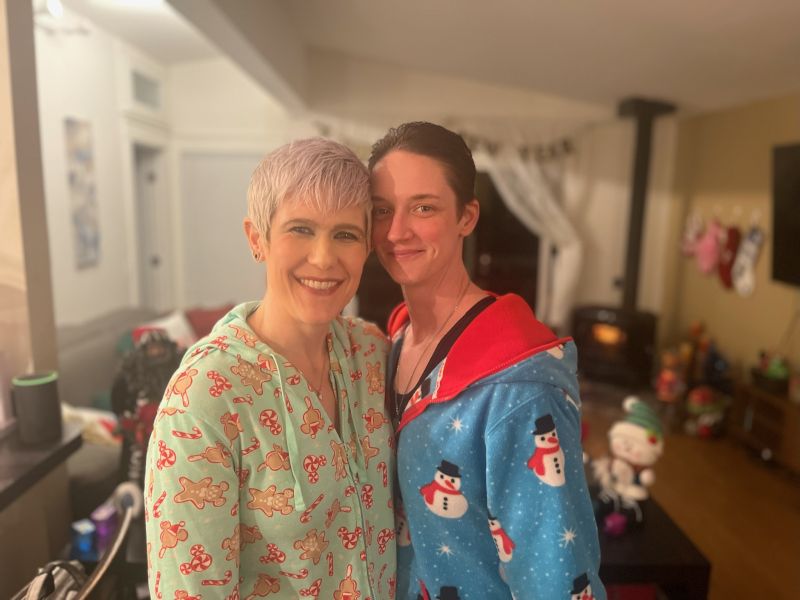 6 / 12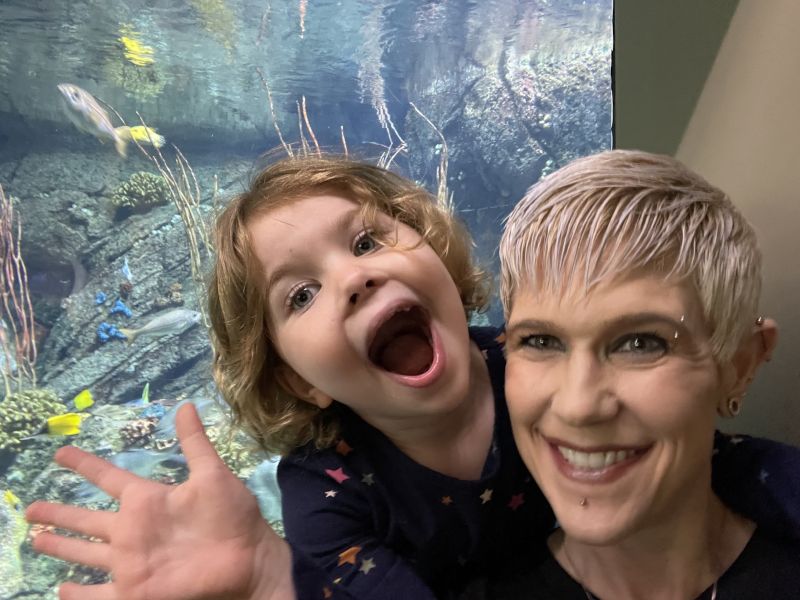 7 / 12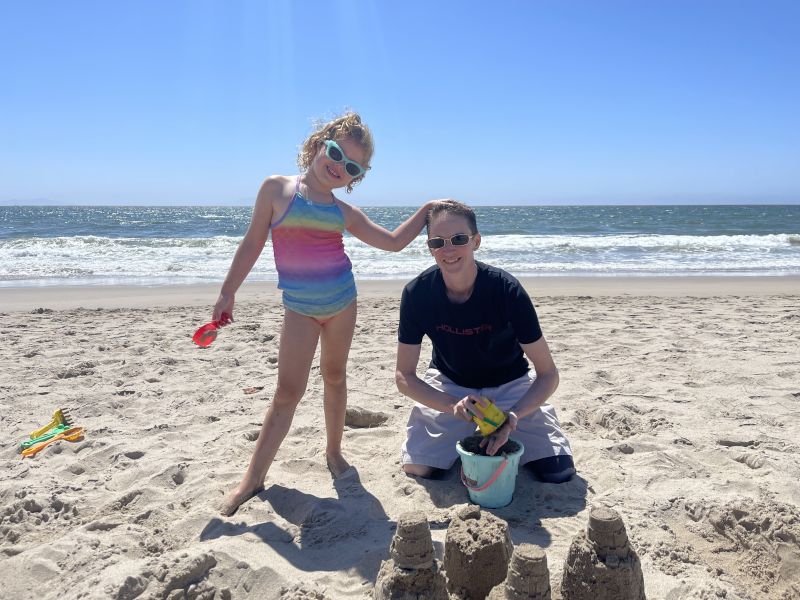 8 / 12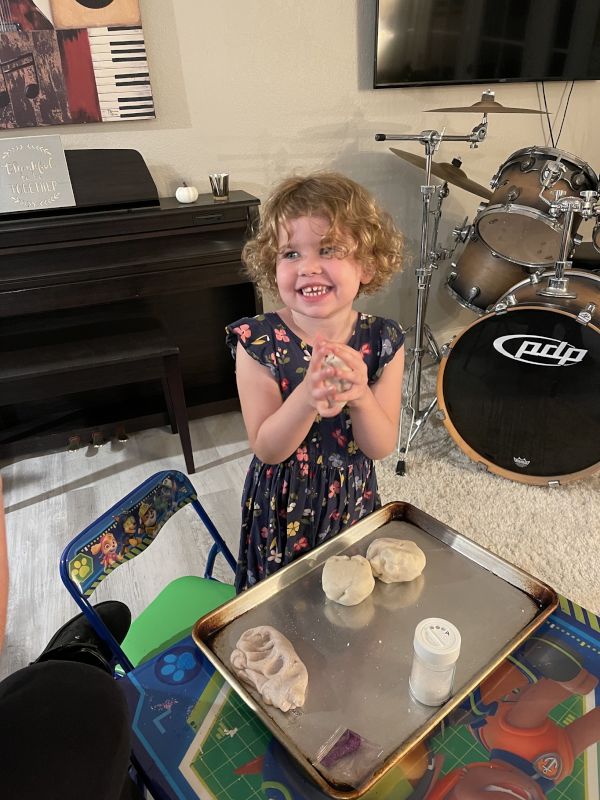 9 / 12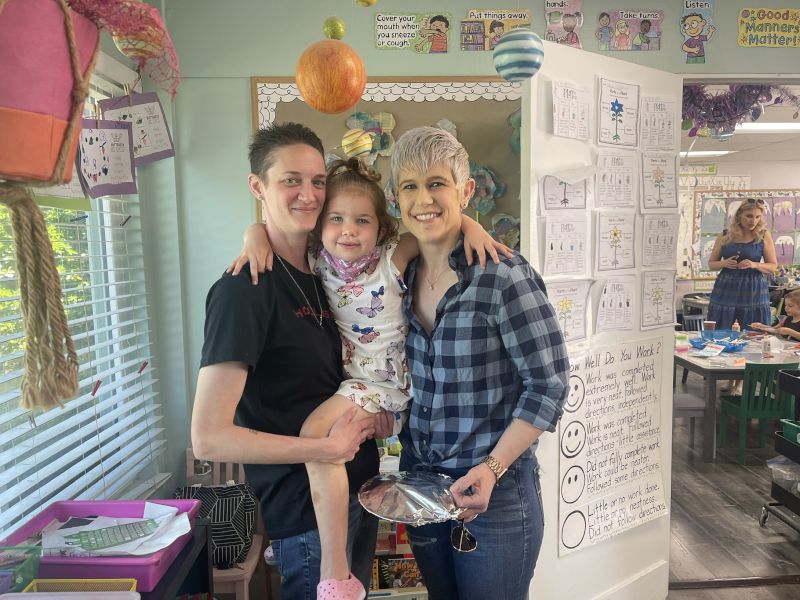 10 / 12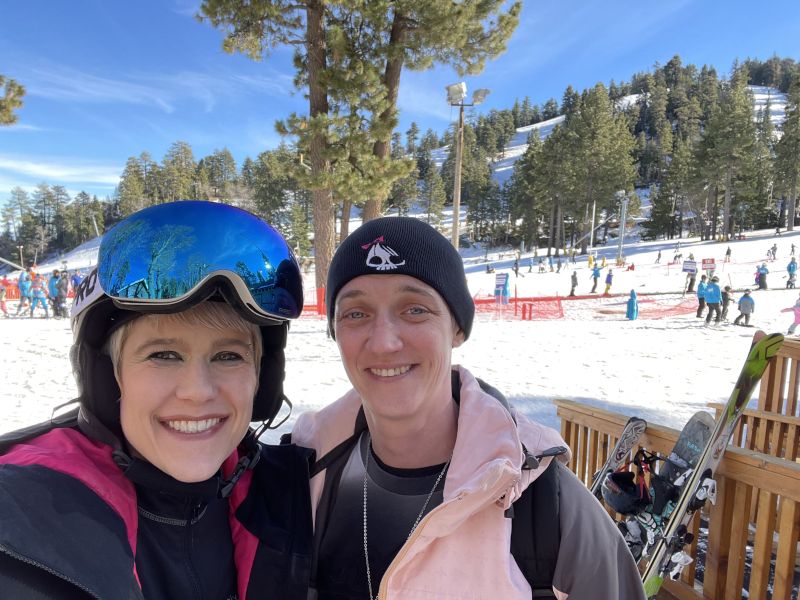 11 / 12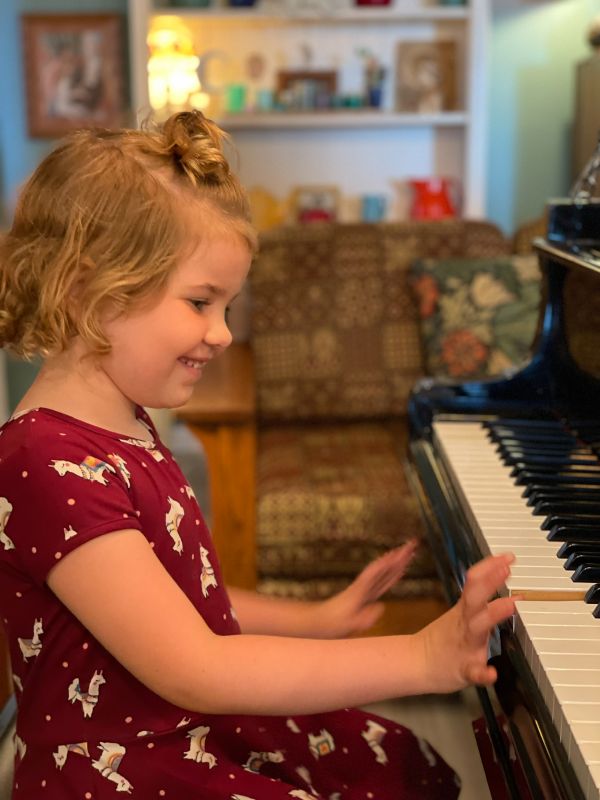 12 / 12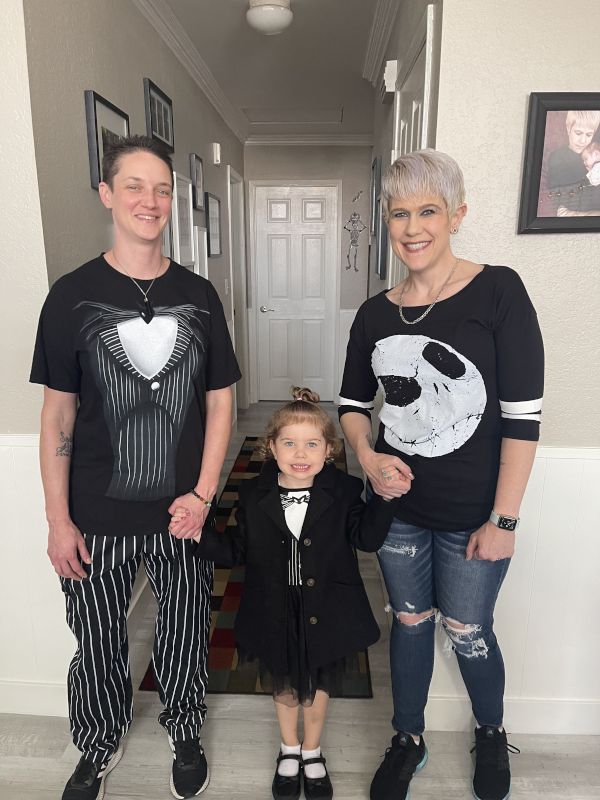 ❮
❯
Our House and Neighborhood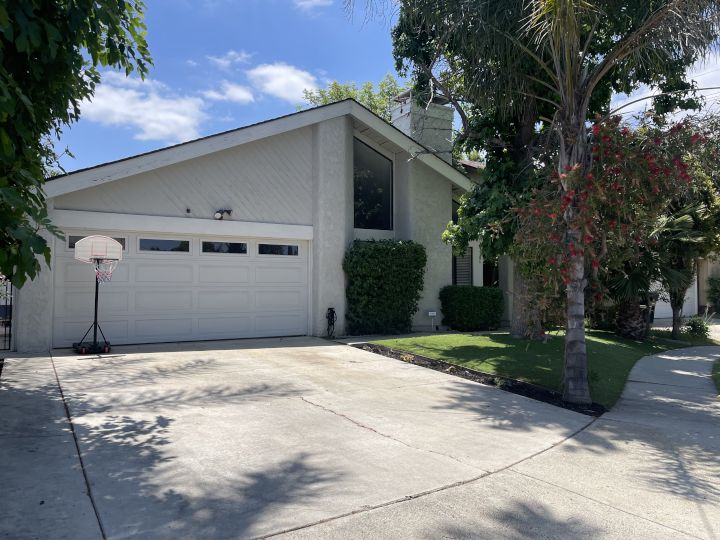 We live on a cul-de-sac in a suburb of Los Angeles, California. There really is no limit to the adventures we can have where we live. We are a short drive away from the beach, the mountains, several museums, theaters and of course, Disneyland.
Our neighborhood is safe and quiet. There are several parks nearby that we love to play at. Our street has a cut-de-sac on both ends so we don't get any through traffic. This allowed us to put a newly upgraded basketball hoop in the street in front of our house for Mia and the neighborhood kids.
Our house is a 3 bedroom, 2 bathroom home with a large living room and a family room that we turned into a music room/gaming room. We have transformed our backyard into a lovely hangout/play area with a fountain, giant trampoline, climbing wall and a bubble machine. We love to host BBQs for our friends and family.
Our Extended Families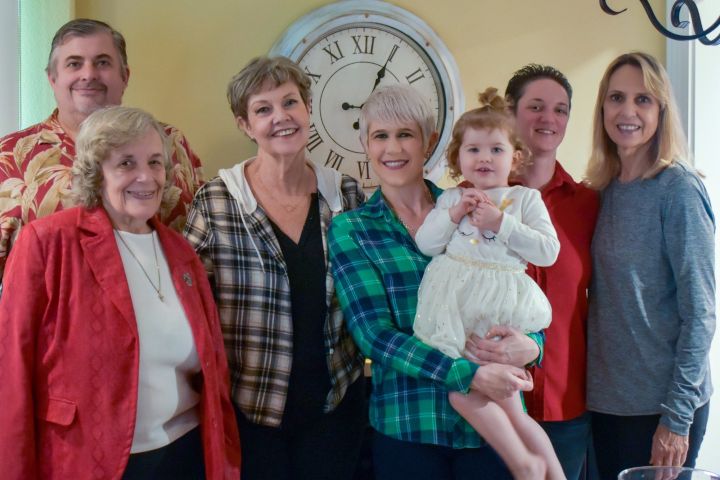 One of the incredible blessings in our lives is having almost all of our family nearby. Every holiday and birthday is a joyous occasion, as we get to celebrate with our loved ones and friends, who are all eagerly looking forward to welcoming another child into our family through adoption.
Lynnda's Mom and Dad (GiGi and Poppy) are an integral part of our support system. Gigi picks Mia up from school once a week and she also gives her piano lessons. On weekends, Lynnda's Mom and Dad often take Mia to experience the wonders of musicals and museums. They can hardly contain their excitement to include another child in their adventures.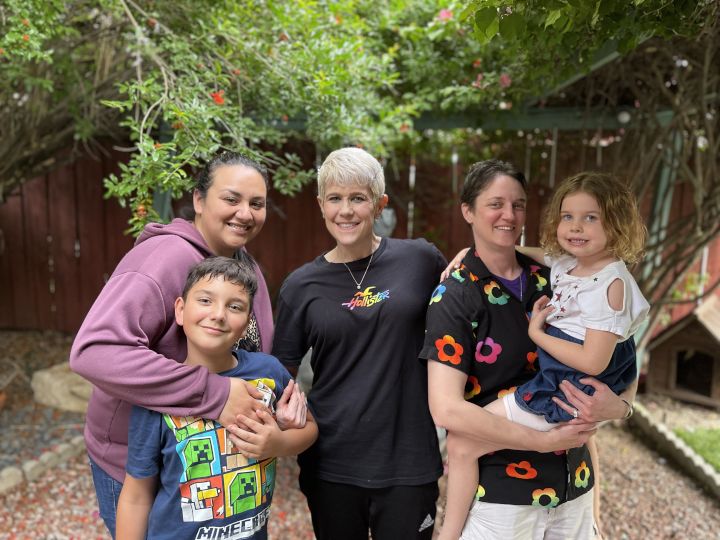 Jen's nephew and sister-in-law hold a special place in our hearts. We've been actively involved in caring for our nephew since he was a baby, and now they are an inseparable part of our family. Together, we share the joys of holidays and special occasions, regularly spending quality time with each other.
Beyond our immediate family, we are incredibly lucky to have what we call our "framily." Our closest friends, who all have their own children, live within a 15-minute radius. We cherish the time we spend together, celebrating holidays as one big extended family.
With all these wonderful people in our lives, we know that your child's life will be filled with an abundance of love and support. Your child will be embraced by an entire village of caring individuals who are eagerly awaiting their arrival.
From Us to You
Thank you for considering us as you explore making an adoption plan. When you first started considering adoption you might not have thought about two women raising your child, but somehow you found us and are giving us a chance. We are already extremely grateful to you for even considering us as potential adoptive parents.
We are a married lesbian couple and have been together for over 10 years and married for 7. We met on Xbox Live while playing Halo, which is something that we still enjoy doing today. We talked, on most nights, for a year, before we met in person. Throughout that year, we ended up becoming best friends and then, eventually, the married couple you see today. Our relationship is full of love and laughter. We have one daughter, Mia. She is an outgoing, sweet and compassionate kid. She would love nothing more than to become a big sister.
We are proud of the life we have built together and we want to raise our children to be confident and proud as well. This will mean sharing our adoption story early and often, and that story will include you. We want this child to understand where they came from while also respecting your wishes with how much information to share. We will make sure they know how much you love them and what a selfless act adoption truly is. We will absolutely embrace an open adoption and feel that ongoing contact and openness will be important to give this child the best understanding of their own story. We are also dedicated to imparting knowledge about their culture, heritage and origins.
We know that this is a very difficult time for you, and our goal now, and throughout this journey will be to make you feel respected, informed, and appreciated. We want you to be at peace with whatever decisions you make. We will respect your wishes, including what kind of contact you want before and after the baby's birth. We are open to continuing communication through phone calls, texts, emails, letters and photos. We also understand that you may not know how much contact you want right now and that's okay. We want to work together to find the right level of openness to meet your needs and to support you and this child throughout our journey together.
We promise that we will do everything in our power to give your child a loving, positive, safe and supportive home to grow up in. We will love your child just as much as if we shared a biological connection. We will strive every day to keep our promises to you and provide the guidance and support that you would want for your child. Above all, our most profound promise is to instill in this child the understanding and belief that their life's journey began with the love of their mother. That two families came together to create the best possible life for them.
Thank you again for reading our profile and getting to know our family. We truly hope that we will get to know you as well.
With Love,
Lynnda & Jen
Favorites
Actor
Brad Pitt
Keanu Reeves
Actress
Sandra Bullock
Winona Ryder
Author
Brene Brown
Brene Brown
Book
The Kitchen God's Wife
Inside Out, Demi Moore
Candy Bar
Twix
Anything white chocolate
Childhood Memory
The day my brother was born
Gardening with my Mom
Childhood Toy
Dolls and Barbies
Barbies and action figures
Children's Book
Goodnight Moon
Goodnight Moon
Classic Movie
Breakfast at Tiffany's
Bram Stokers Dracula
Dessert
Cheesecake
Ice Cream
Dream Car
Nissan Skyline GTR
1967 Mustang GT500
Dream Job
Actress
Famous Chef
Family Activity
Snowboarding
Snowboarding
Flower / Plant
Red Roses
Blue Marquerite Daisy
Food
Tacos
Shrimp Tom Yum Soup
Form of Exercise
Peloton
Walking
Game
Unstable Unicorns
Candyland
Hobby
Singing, Playing drums
Gardening
Holiday
Christmas
Halloween
Holiday Song
Silent Night
Silent Night
Holiday Tradition
Picking out our Christmas tree as a family
Picking out our family Christmas Tree
Ice Cream
Oreo Cookies and Cream
Strawberry
Junk Food
Sweets
Honey Mustard Pretzel Bites
Leisure Activity
Playing Video Games
Video Games
Magazine
Any car magazine
Anything Food Related
Memory with a Child
The birth of our daughter
The birth of our daughter
Memory with Spouse
Our engagement at Disneyland
Disneyland, our engagement
Movie
Serendipity
Four Christmases
Movie Munchie
Sweet tart sour straws
Popcorn
Movie Quote
"May the Force be with you"
"I have crossed Oceans of time to find you."
Movie Type
Romantic Comedy
Comedy
Musical Group
Coldplay
P!nk
Nursery Rhyme
Twinkle, Twinkle, Little Star
Twinkle, Twinkle, Little Star
Olympic Event
Diving
Figure Skating
Play
Hamlet
Romeo and Juliet
Poet
Maya Angelou
William Shakespeare
Quality about my Spouse
Her sense of humor
Her compassion and empathy
Quote
"Be curious, not judgmental"
"This is the way"
Restaurant
Cheesecake Factory
Cheesecake Factory
Sandwich
Grilled Cheese on Sour Dough
Rueben
Scripture
For I know the plans I have for you, declares the LORD, plans to prosper you and not to harm you, plans to give you hope and a future.
Deuteronomy 31:6
Shopping Store
Target
Target
Song
Fix You
Fever by Peggy Lee
Sport to Play
Basketball
Basketball
Sport to Watch
Football
Football
Sports Star
Aaron Donald
Mia Hamm
Sports Team
LA Rams
LA Rams
Subject in School
Chemistry
English
Superhero
Captain Marvel
Batman
Thing to Cook
Breakfast
Shakshouka
Time of Day
Evening
Evening
Tradition
Opening presents on Christmas morning
Decorating for the holidays
TV Show
The Mandalorian
Modern Family
TV Show Character
Dwight Schrute
Colt Bennett, The Ranch
Type of Music
Chill House, EDM, Classical
Rock, Classical, Show Tunes
Vacation Spot
The Beach
The Beach
Get in Touch
Provide more information, so American Adoptions can connect you with this family.
---