1-800-ADOPTION
Thank you for viewing our profile
If you would like to learn more about us, please call 1-800-ADOPTION (2367846), fill out the form at the bottom of our on-line profile page, or email us at bp_information@americanadoptions.com.
To revisit our on-line profile page and view our profile video at American Adoptions, simply use your mobile phone to scan the QR code on the right. We are looking forward to hearing from you!
Steven & Ashley
We want to thank you for looking at our profile and reading about who we are. We are excited about the prospect of becoming parents and know that we have a lot of love to offer a child. Being chosen to be your child's parents is a gift we would cherish. We are looking forward to this journey and hope that you will consider us.
About Us
Job
Commercial Loan Specialist
Preschool Teacher
Education
Bachelor's Degree in Human Resources
Associate's Degree in Early Childhood Development
Relationship
Legally Married
Our Favorite Vacation Spot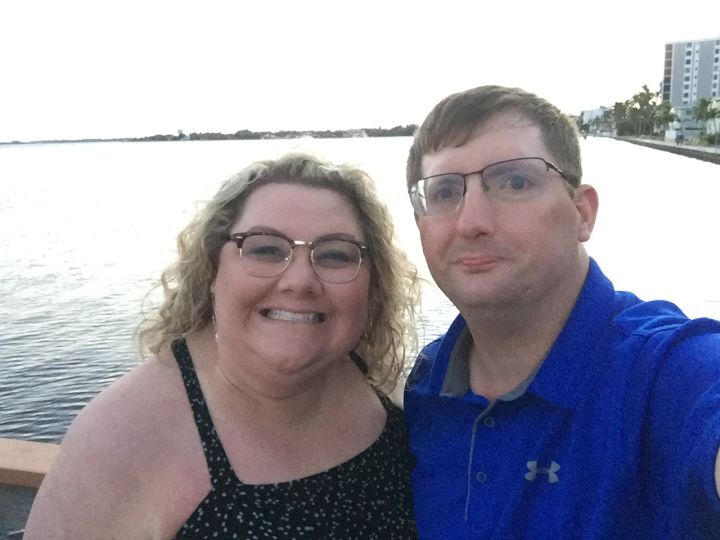 We love visiting Siesta Key in Florida when we are in need of a vacation. Steven's grandfather lived in a house two blocks from the beach and we were fortunate enough to be able to stay with him whenever we went down. Sadly, he passed away two years ago due to COVID, but his family still owns it, and we are able to continue to stay there.
Siesta Key is a great vacation spot for families! Its beach is one of the top beaches in the country, sporting crystal blue water and white powdery sand. The water itself never gets too rough since it's on the Gulf side so it's perfect for wading and floating. There is a little downtown, within walking distance of the house, that provides shops and restaurants with the coolest beachy vibe.
Siesta Key has a very special place in our heart, and we cannot wait to take our child there for the first time!
Our Leisure Time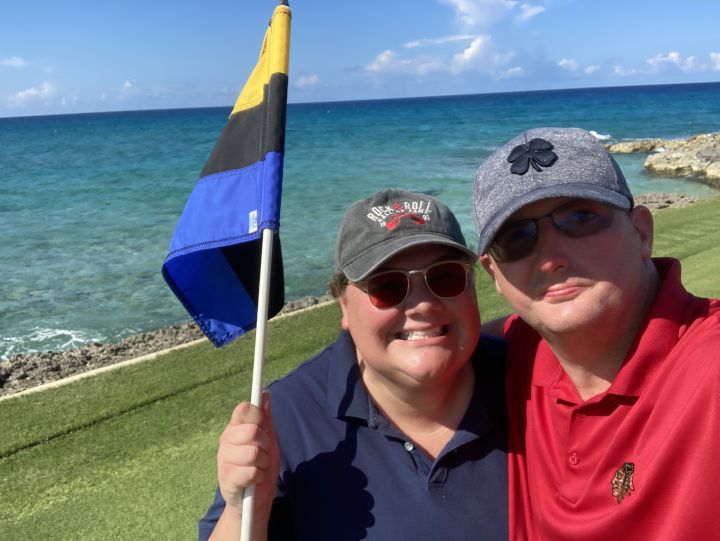 In our leisure time we like to spend time with our family and friends. Since we live a distance from a majority or our friends and family, when we can see them, we make it a priority to.
In addition to spending time with our loved ones, we love to golf together. We love playing new courses and even got the chance to play on our honeymoon in the Bahamas. Talk about gorgeous! Each hole was set on a cliff beside the water!
When we aren't golfing, we enjoy walking/hiking with Penny. Whether it's just around our neighborhood or a quick trip to a nature preserve, we always have a good time.
We have a lot of fun together and we look forward to finding new hobbies and interests as a family!
Our Pup, Penny Lane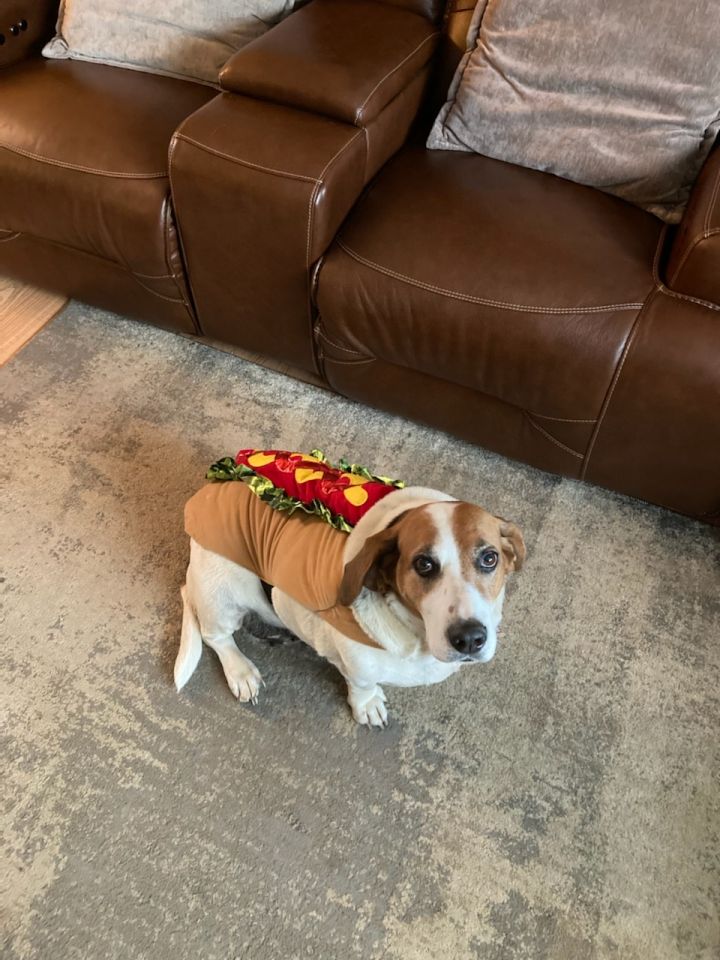 We are very blessed to already be dog parents to a stubborn, funny, loving Beagle-Basset Hound named Penny Lane. When we bought our house and saw that we had a fenced in backyard, we both immediately knew that we wanted to get a dog. Upon a random trip to Tractor Supply in need of some things for the yard, a local animal shelter was having an adoption drive. The moment we saw Penny in her kennel it was over. We knew we had to bring her home with us. The first few nights she was so skittish to even come inside. But it wasn't long before she was rolling around on the rug and enjoying her new fluffy bed, we purchased her. Over the years, we have taken her with us on numerous car road trips and she does wonderfully. She loves to travel just as much as we do.
Photos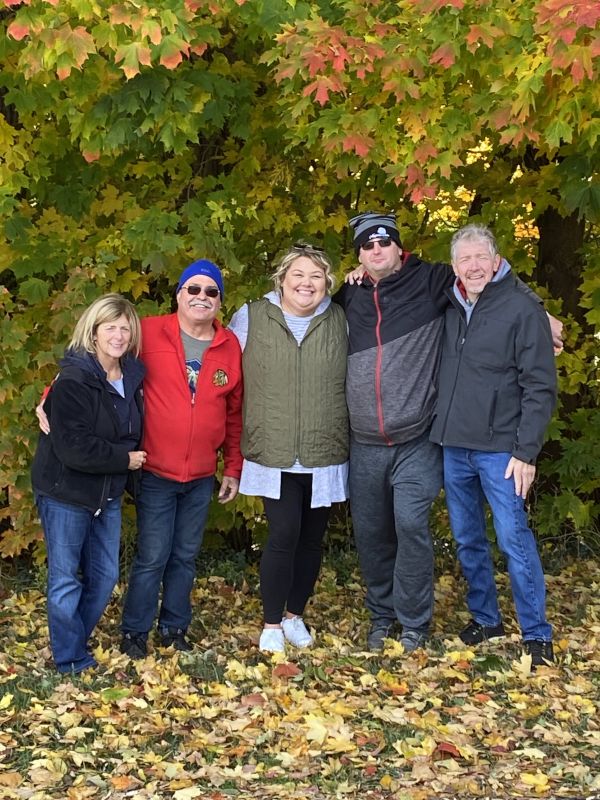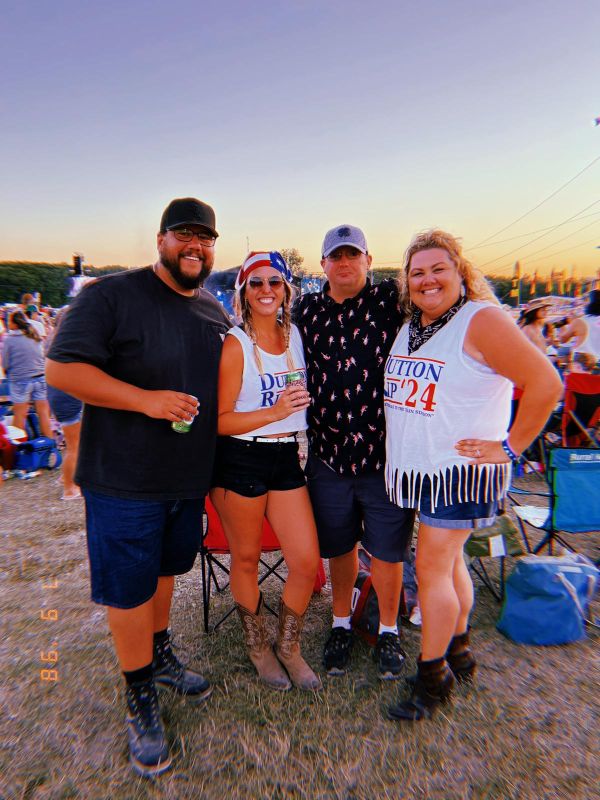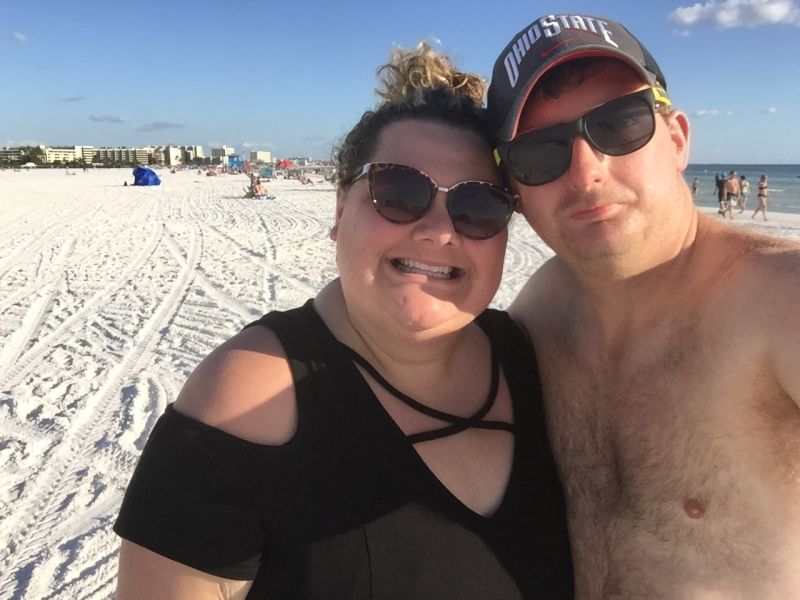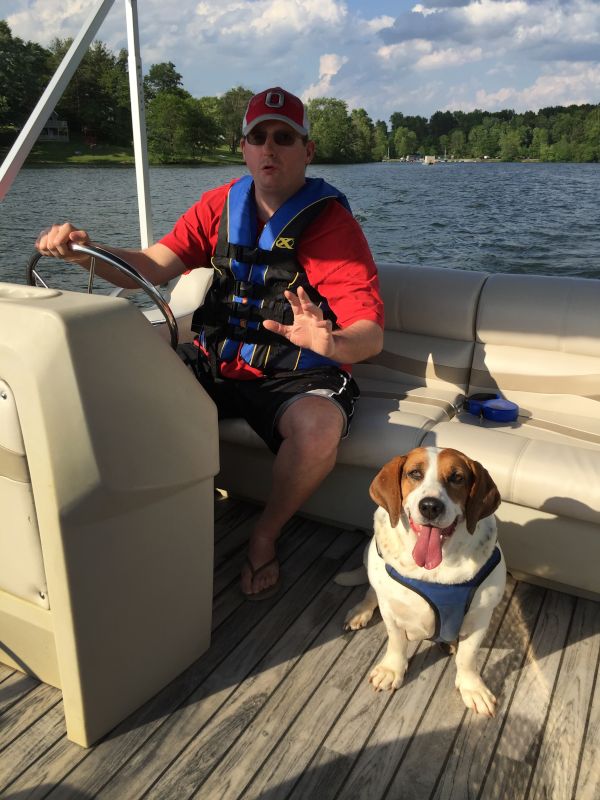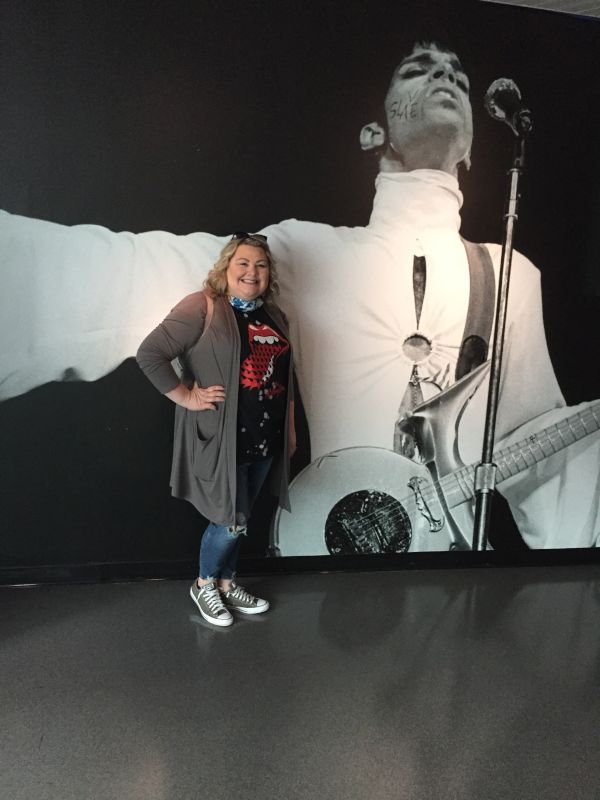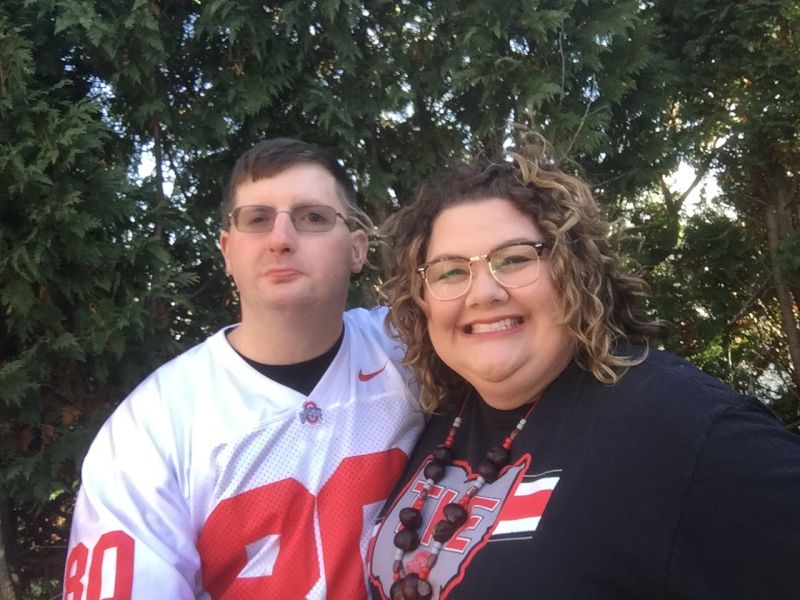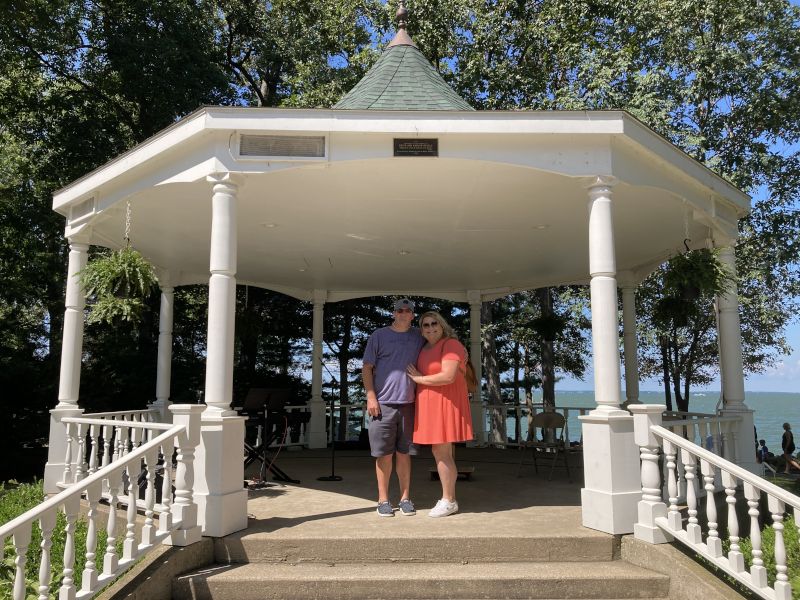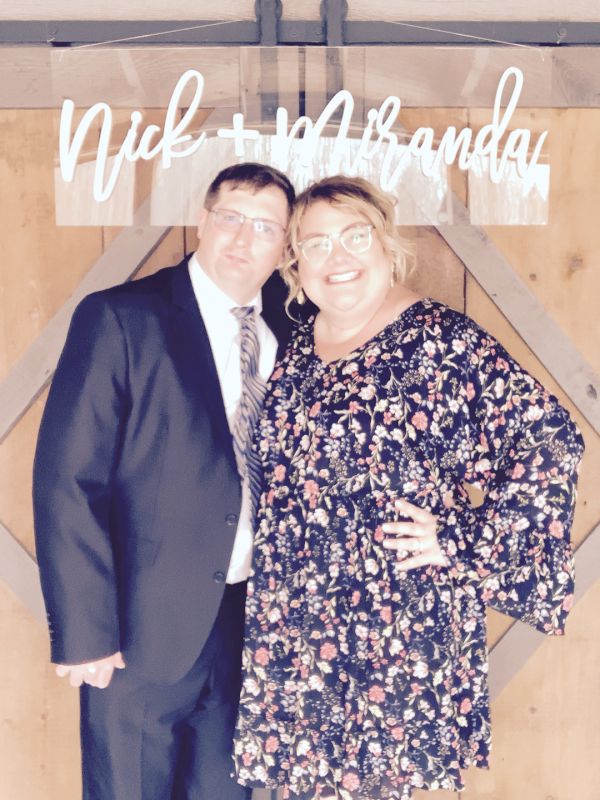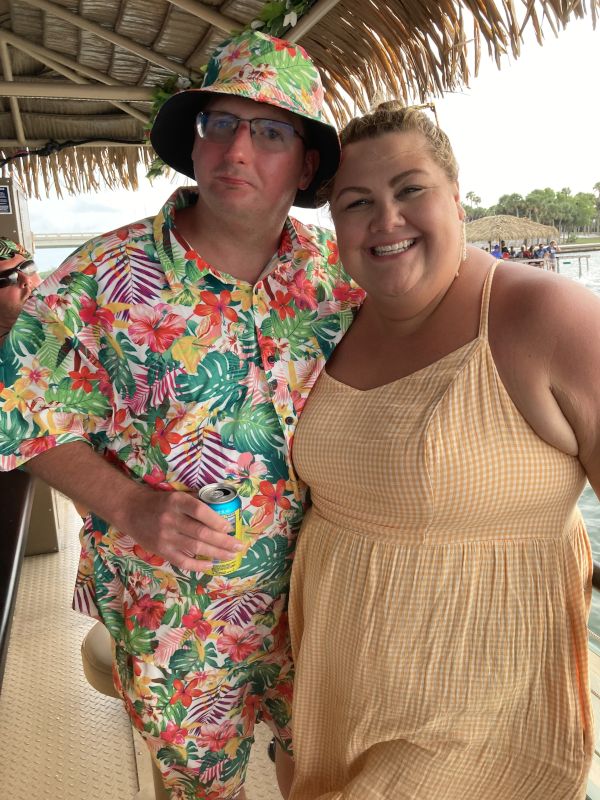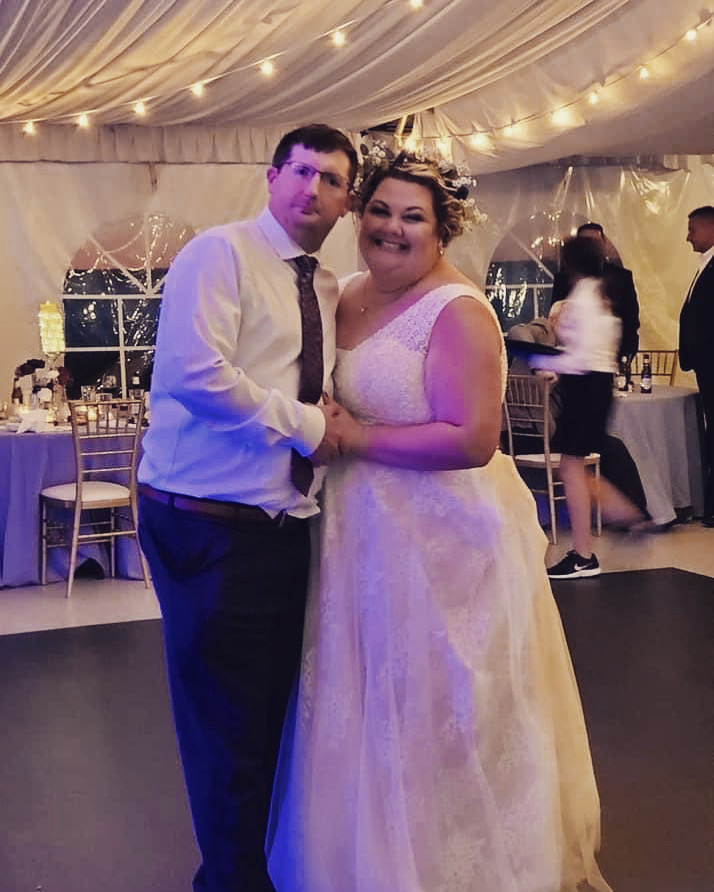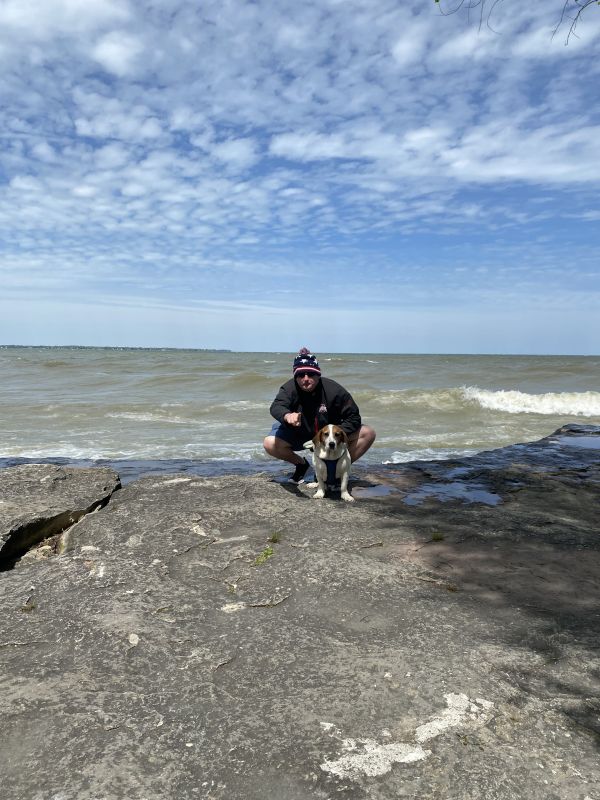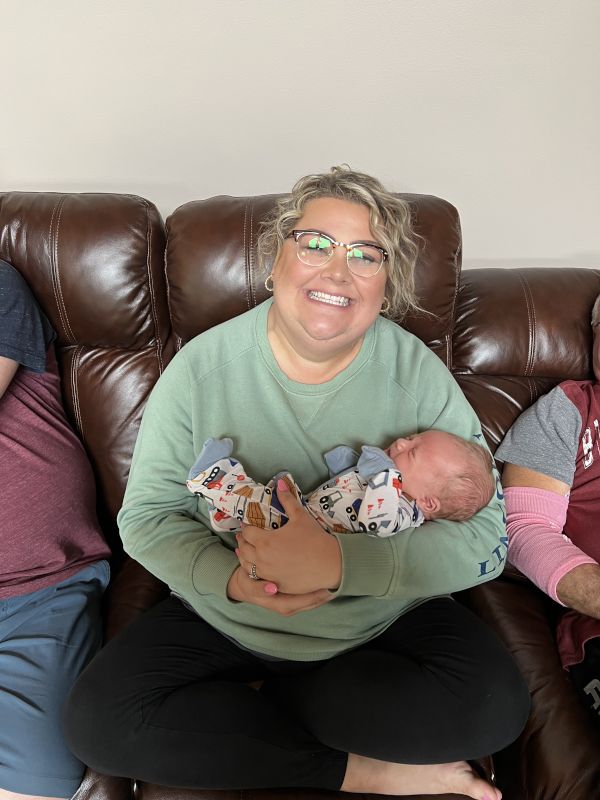 ×
1 / 12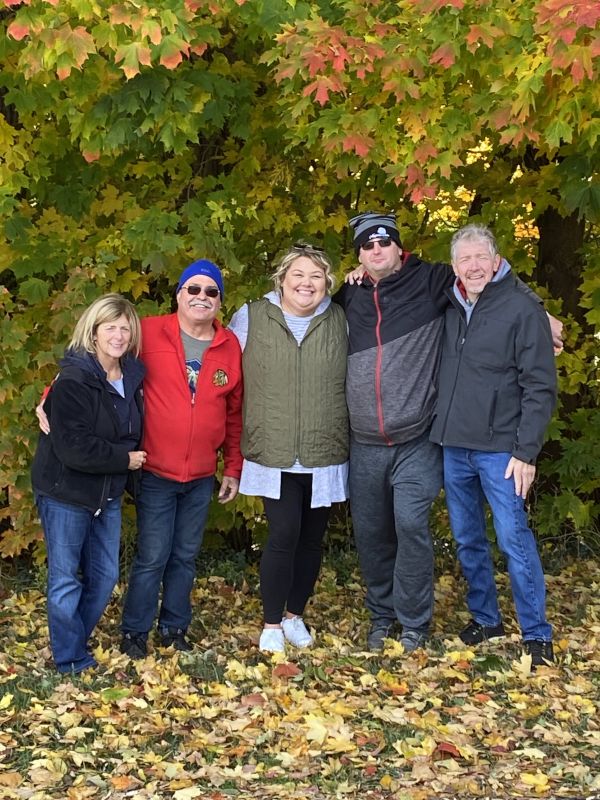 2 / 12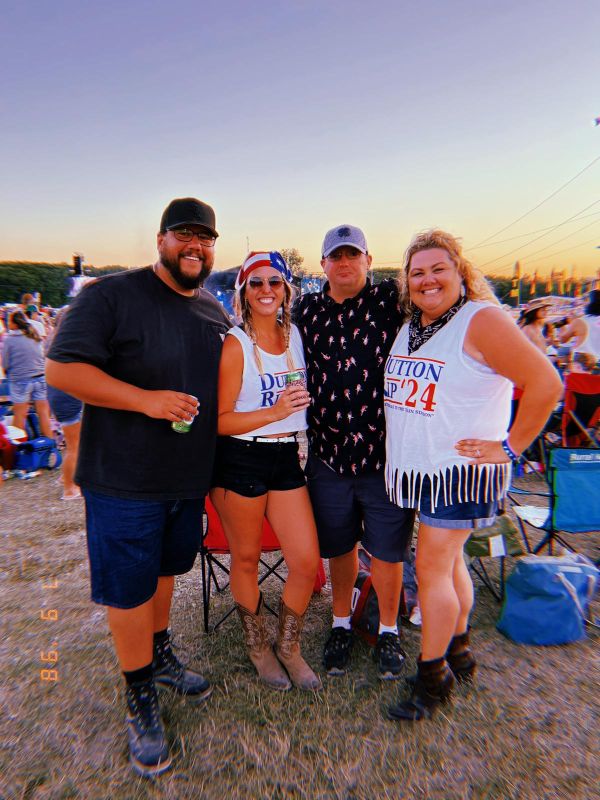 3 / 12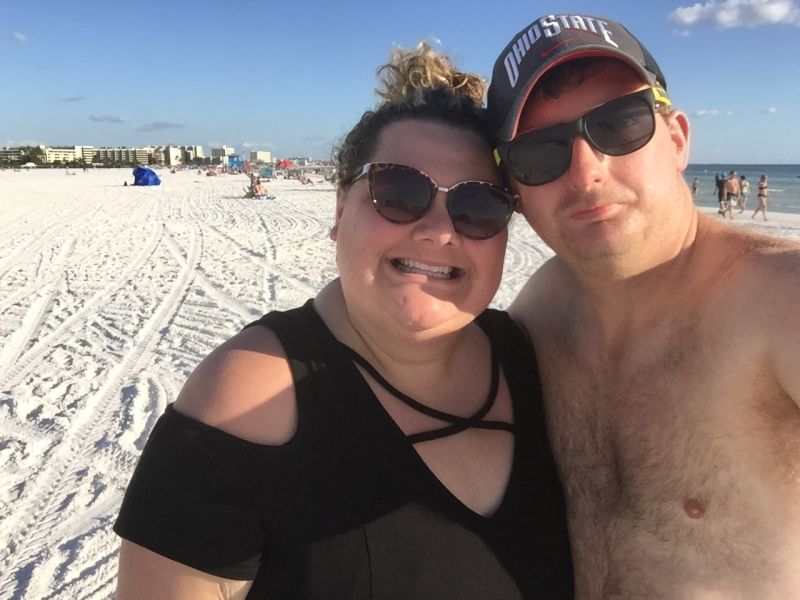 4 / 12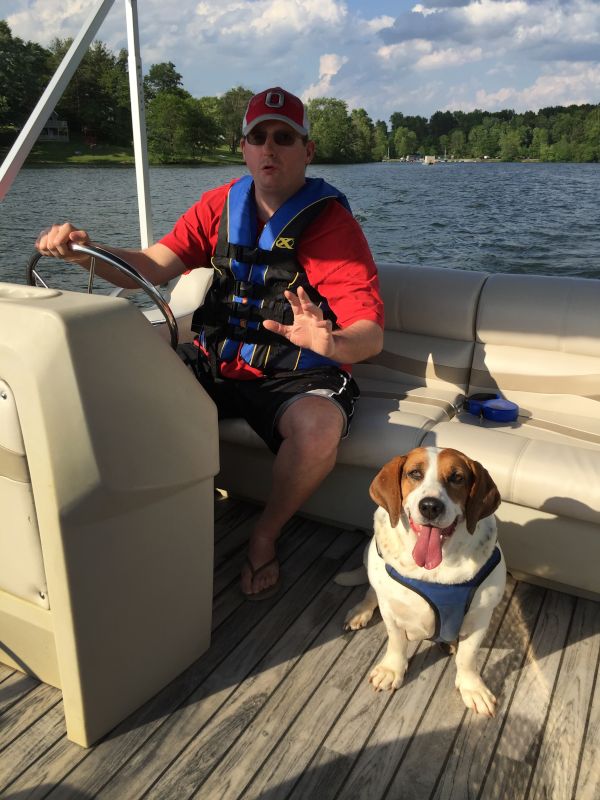 5 / 12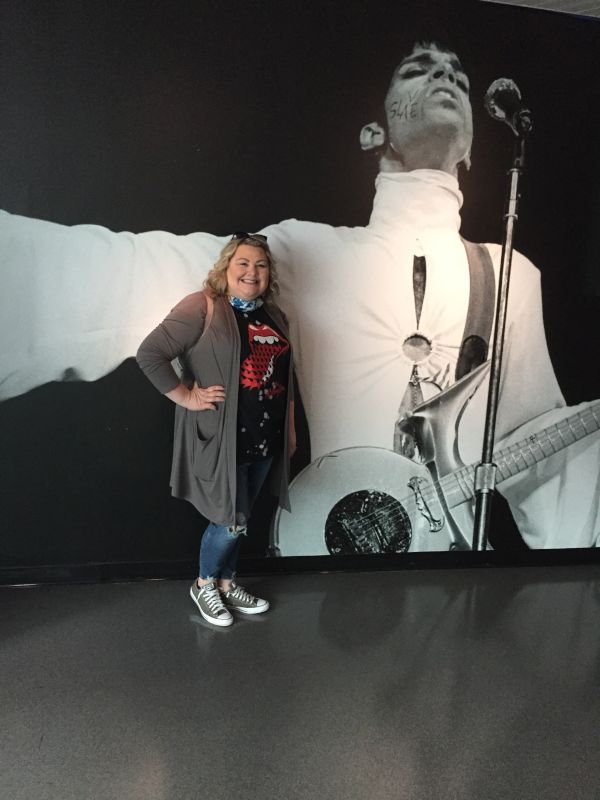 6 / 12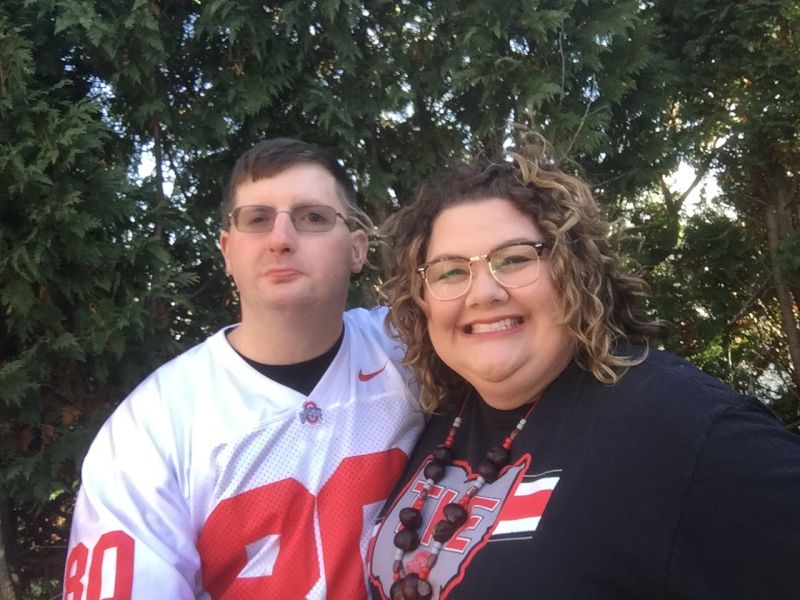 7 / 12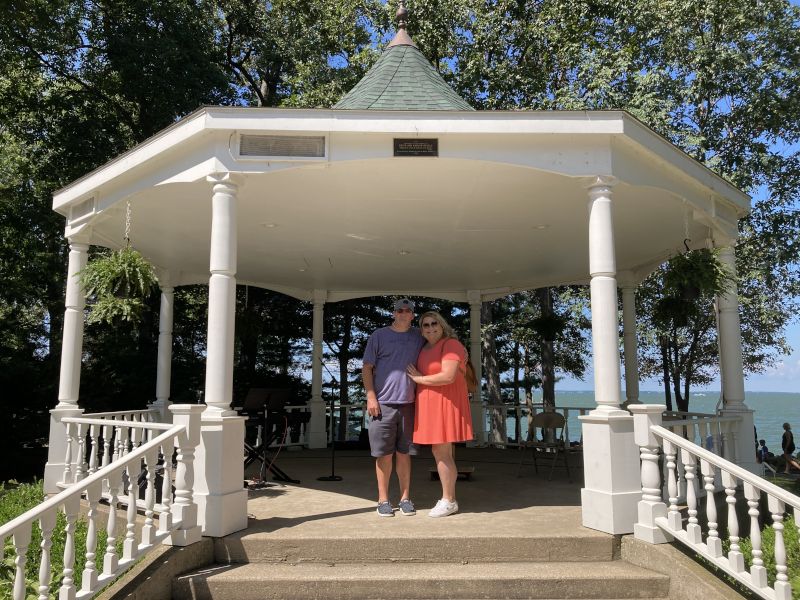 8 / 12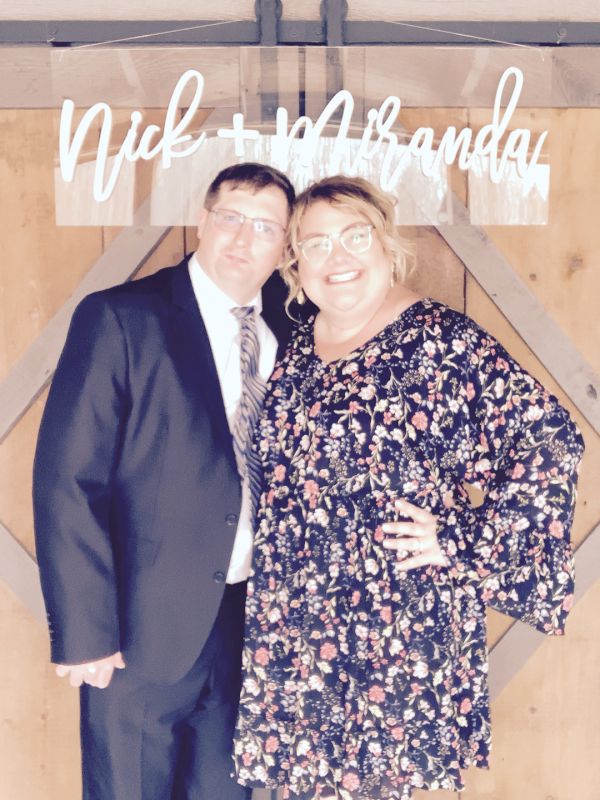 9 / 12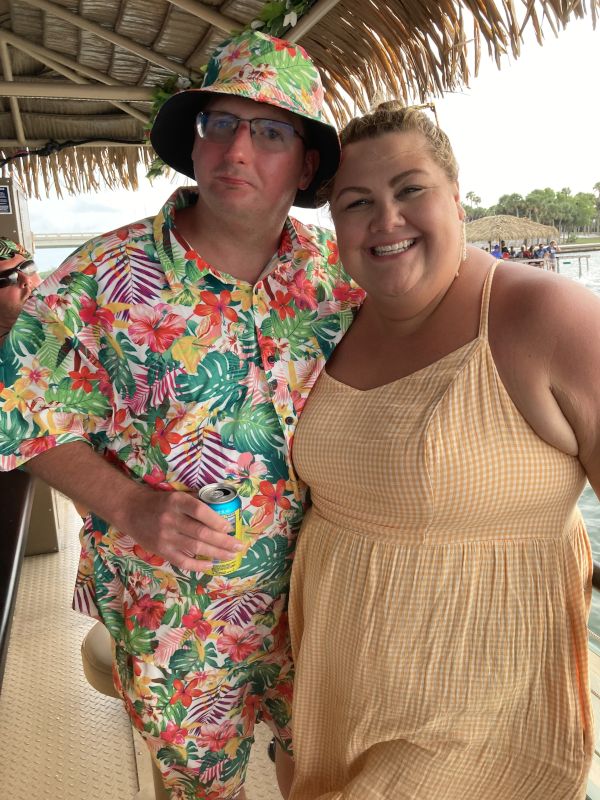 10 / 12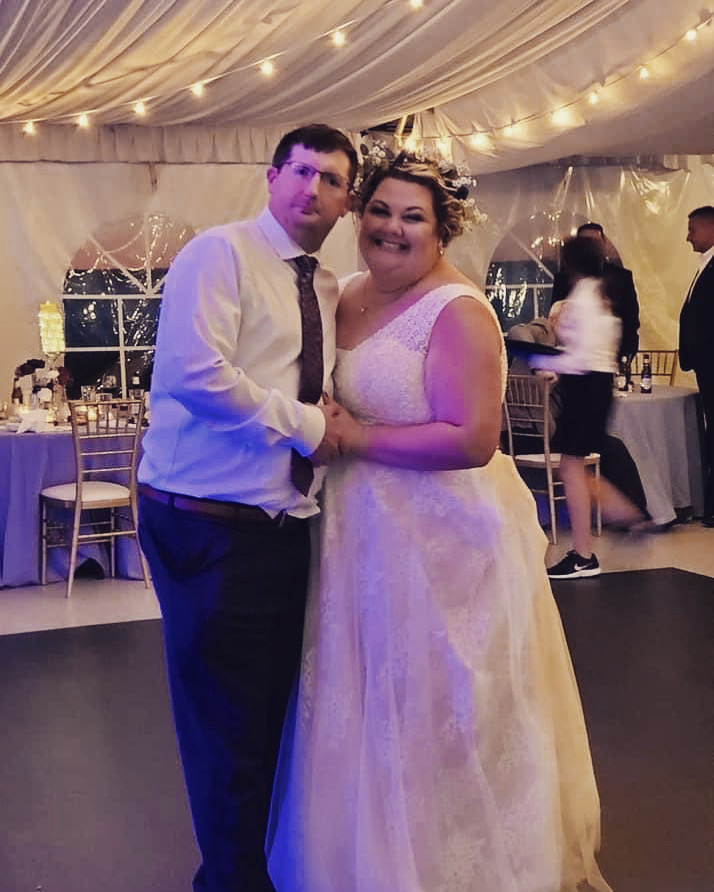 11 / 12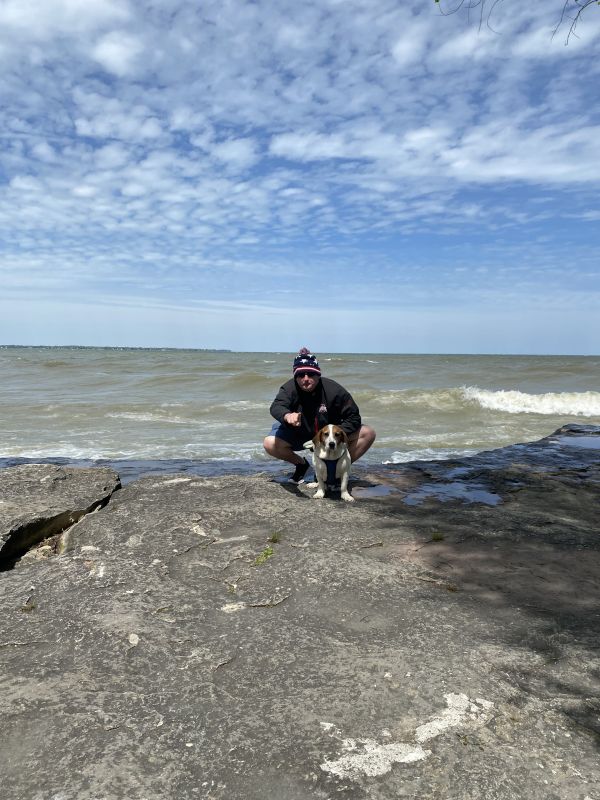 12 / 12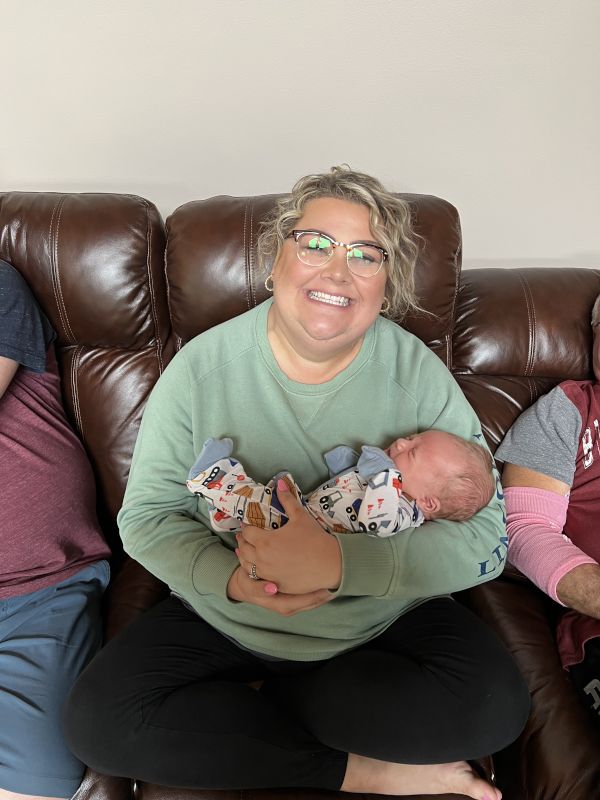 ❮
❯
Our House and Neighborhood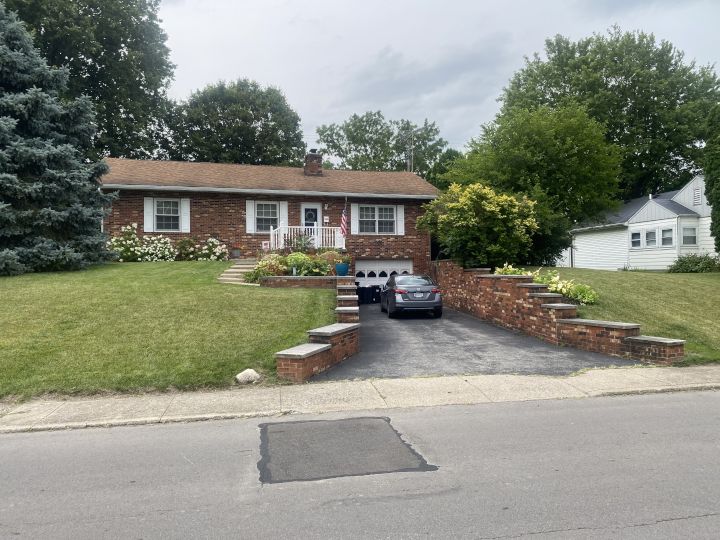 We are very fortunate to live in a small, close-knit community in Southwest Ohio. Our town is small but has a lot to offer. We live within walking distance of the high school's football stadium, multiple tennis courts, a walking path around a creek, the elementary school, a playground and the center of town where there are lots of shops.
We live in a brick ranch-style home with 3 bedrooms, 2 full bathrooms, a large, finished basement and fenced in backyard with a deck. We are very proud of our house because over the past few years since we bought it, we have done major renovations making it feel like a home. We love spending time on our back deck, eating dinner or just taking in the fresh air.
There is a sidewalk that goes past our house and leads to the walking path and through downtown. The street we live on has many families with little children so there is plenty of activity on any given day.
Our Extended Families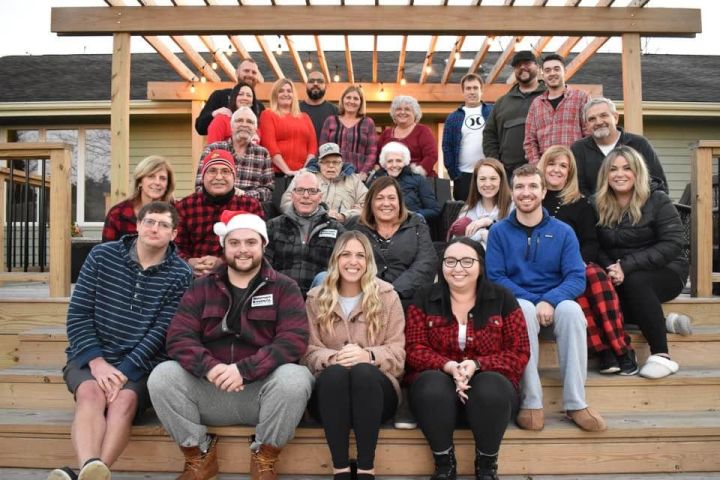 We both value family time and traditions very much. Even though Steven's family mostly lives in northwest Indiana and the Chicago suburbs, we make it a point to go back for as many events as we possibly can. Luckily, Ashley's dad and brother live relatively close, and we are fortunate enough to see them. Ashley's dad actually stops by twice a week for dinner and conversation.
Over the past few years, many of Steven's cousins have gotten married and started having families of their own and we've grown very close with them. We like to go to concerts and sporting events with them when we are able.
Both of our families enjoy family traditions and are big on the holidays! Every year we are able to spend Thanksgiving together and we make it a point to see both sides for Christmas. When we are all together, we usually end up playing board or card games. Both families are very competitive and love games! Steven's family loves to play various card games and Ashley's family loves a good game of Uno.
When our families heard about our plans to adopt, they were through the roof with excitement! They have all been very supportive and are looking forward to being active in the child's life.
From Us to You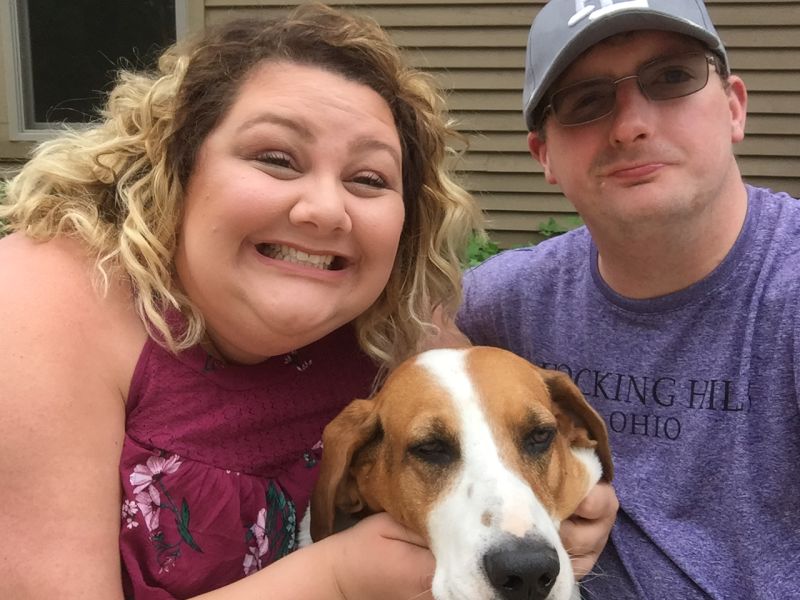 Thank you for taking the time to learn a little bit more about us. Hopefully by reading our profile, you are able to get a sense of who we are as a couple and what kind of parents we would be. We don't pretend to know how difficult this decision must be for you, but we do know that we admire your bravery. We want you to know that if you chose us, we would provide a safe, nurturing, loving and stable home from your child.
When we met 8 years ago, we both knew that we wanted a family, we just didn't know when. As our relationship progressed and we began trying we were heartbroken to realize it wouldn't happen for us the old-fashioned way. We prayed a lot about what to do and it was clear to us that adoption was the right choice for us. We both believe that we can give a wonderful life to a child, and we cannot wait to become parents. We were lucky to have such great parenting role-models and our parents will be just as hands on with our child as they were with us.
While we love our life together and feel very blessed, we know that adding a child to our family will complete us in a way we've only dreamed. We will raise our future child with the same ideals we grew up believing. Treating others with respect, working hard, valuing education, and being a caring member of society are just a few. We want our future child to excel in any area that interests them and we will do everything in our power to ensure that is a possibility.
We will share updates with you through e-mail, letter and/or pictures if desired. We want to be as open with our future child as possible and want them to understand their adoption journey from a young age. We want them to know that they are loved by not only us but you as well and explain to them how hard it was for you to make this decision.
Again, thank you for considering us as potential parents for your child. We have wanted to be parents for some time and are ready to offer a child continual love, support and devotion. We know that you have a difficult decision to make, and we want you to know that you are in our prayers as you navigate this journey.
Thank you again for your courage and consideration,
Steven & Ashley
Favorites
Actress
Melissa McCarthy
Sandra Bullock
Candy Bar
3 Muskateers
Milky Way
Cartoon
Scooby Doo
Tom and Jerry
Childhood Memory
Family vacation
Summer vacation
Childhood Toy
Pop Up Baseball
American Girl Doll
Children's Book
The Mitten
Where the Wild Things Are
Classic Movie
The Breakfast Club
As Good As It Gets
Day of Week
Saturday
Friday
Dessert
Anything CHOCOLATE
Brownies
Disney Movie
Mighty Ducks
The Little Mermaid
Dream Car
Pickup truck
Aston Martin Volante
Dream Job
Talk Show Host
President
Dream Vacation
Cruise around the World
Bora Bora
Family Activity
Holliday Gatherings
Holiday gatherings
Flower / Plant
Hydrangea
Daises
Form of Exercise
Treadmill
Dancing
Fruit
Watermelon
Watermelon
Holiday
4th of July
Christmas
Holiday Song
Silent Night
White Christmas
Holiday Tradition
Watching holiday movies
Decorating the tree
Ice Cream
Chocolate
Rocky Road
Junk Food
Chips & salsa
Chips
Leisure Activity
Hiking
Reading
Magazine
People Style Watch
Memory with a Child
Taking our nieces to the waterpark
Witnessing my niece being born
Memory with Spouse
Our wedding day
Honeymoon in the Bahamas
Movie
The Dark Knight
Forrest Gump
Movie Munchie
Popcorn
Popcorn
Movie Quote
"You're never wrong to do the right thing." The Intern
"I think I'd miss you even if we'd never met." The Wedding Date
Musical Group
Morgan Wallen
The Beatles
Nursery Rhyme
Little Boy Blue
Olympic Event
Curling
Bobsledding
Personal Hero
My dad
My mom
Quality about my Spouse
Her sense of humor
His caring heart
Quote
"Beauty begins the moment you decide to be yourself." Coco Chanel
Restaurant
Maggianos
Chipotle
Sandwich
Italian beef
Grilled Cheese
Scripture
For by grace, you have been saved by faith. -Ephesians 2
Shopping Store
Target
Target
Sport to Play
Ice hockey
Volleyball
Sport to Watch
Football
Baseball
Sports Star
Michael Jordan
Johnny Bench
Sports Team
Ohio State
Pittsburgh Steelers
Subject in School
Math
History
Thing to Cook
Pasta
ANYTHING
Time of Day
Morning
Evenings
Tradition
Holidays with family
Celebrating with family
TV Show
Friends
Yellowstone
TV Show Character
Joey Tribbiani
Coach Taylor from Friday Night Lights
Type of Music
Country
Country
Vacation Spot
Siesta Key
Siesta Key
Video Game
NFL Blitz
Super Mario
Get in Touch
Provide more information, so American Adoptions can connect you with this family.
---