1-800-ADOPTION
Thank you for viewing our profile
If you would like to learn more about us, please call 1-800-ADOPTION (2367846), fill out the form at the bottom of our on-line profile page, or email us at bp_information@americanadoptions.com.
To revisit our on-line profile page and view our profile video at American Adoptions, simply use your mobile phone to scan the QR code on the right. We are looking forward to hearing from you!
Kevin & Sarah
We're already so grateful to you! We have the support from our family and friends who are all waiting to give love to the newest addition to our family! We are so appreciative of even the thought of you allowing us to raise your child as our own. We know this decision isn't an easy one, so we hope to ease your mind as you read about our family and the love we're ready to give!
About Us
Job
Director
Corporate Recruiter
Education
Bachelor's Degree in Marketing & Data Science
Bachelor's Degree in Liberal Studies
Relationship
Legally Married
Our Lifestyle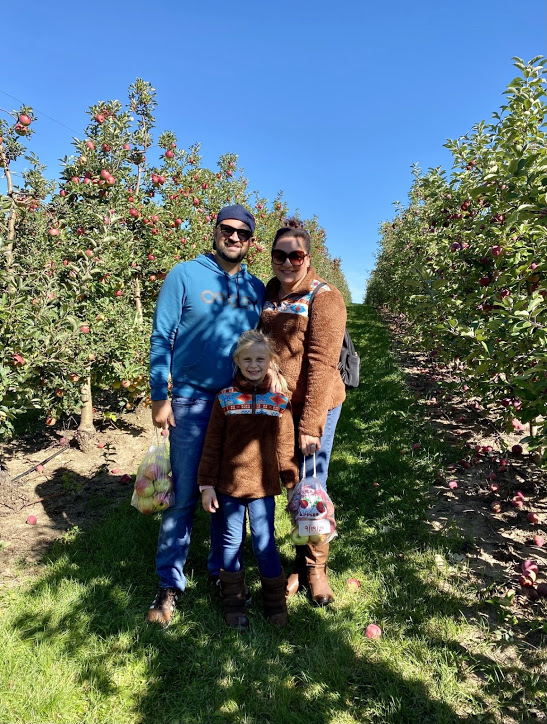 We live a very comfortable life full of fun, memory making activities! During the summer, we spend most of our time at the pool. It is so nice to be able to be around friends and soak in the sunshine! In the fall, we love to go apple picking at the local orchards around us. The leaves on the trees changing color makes for wonderful photos! During winter, we enjoy tubing, sledding, and hot cocoa by the fireplace! While this time is fun, we look to spring to get us back outside in some warmer weather! All of these activities are so enjoyable, and we can't wait to have a sweet baby to join us for them. We believe in routine, but also the opportunities for spontaneous and fun adventures. While our lifestyle is one that we fully enjoy, we know that bringing a baby along with us on our activities will make them even better.
Qualities We Love, Admire and Respect in Each Other
Kevin About Sarah: I knew Sarah was my soulmate from the beginning. We met through mutual friends, and our love has continued to grow ever since. From day one, she has been the best stepmother to my daughter. In fact, we don't even use the term "stepmom," she's just "Mom" in our house. Seeing the love that she has for both my daughter and I gives me complete confidence in the fact that she is going to be the best parent to any child we are blessed with!
Sarah About Kevin: Kevin is most definitely my dream husband ... and more! I never knew what love was until he entered my life. He is the most genuine, kind person I have ever met. I am so beyond blessed to have him as my partner in everything ... especially our adoption journey! Kevin is an amazing father to his daughter, and it is one of the many things that attracted me to him. He always puts his family first and never backs down. We both knew we wanted children together. While this journey is something that holds many hard decisions, I know that Kevin will be the most wonderful father, as I already see it daily!
Adoption in Our Family
Our family has been blessed with knowing, understanding, and respecting the adoption process, as Sarah's older sister and brother-in-law have adopted a child. It was such an emotional process for all of us, because we were all very involved and supportive. While they live in Florida, our entire family flew down to be a part of the adoption hearing. It was our way to show that no matter what, we were all in this together and this child would be a part of our family forever, and we were very thankful for that! Now she is six and thriving, and even is a big sister herself! Our family didn't know too much about adoption before her, and now we're forever thankful to her birth parents for giving our family one of the greatest gifts ever! We cannot wait to give our niece a cousin, and even more excited that one day they will get to share a bond together.
Photos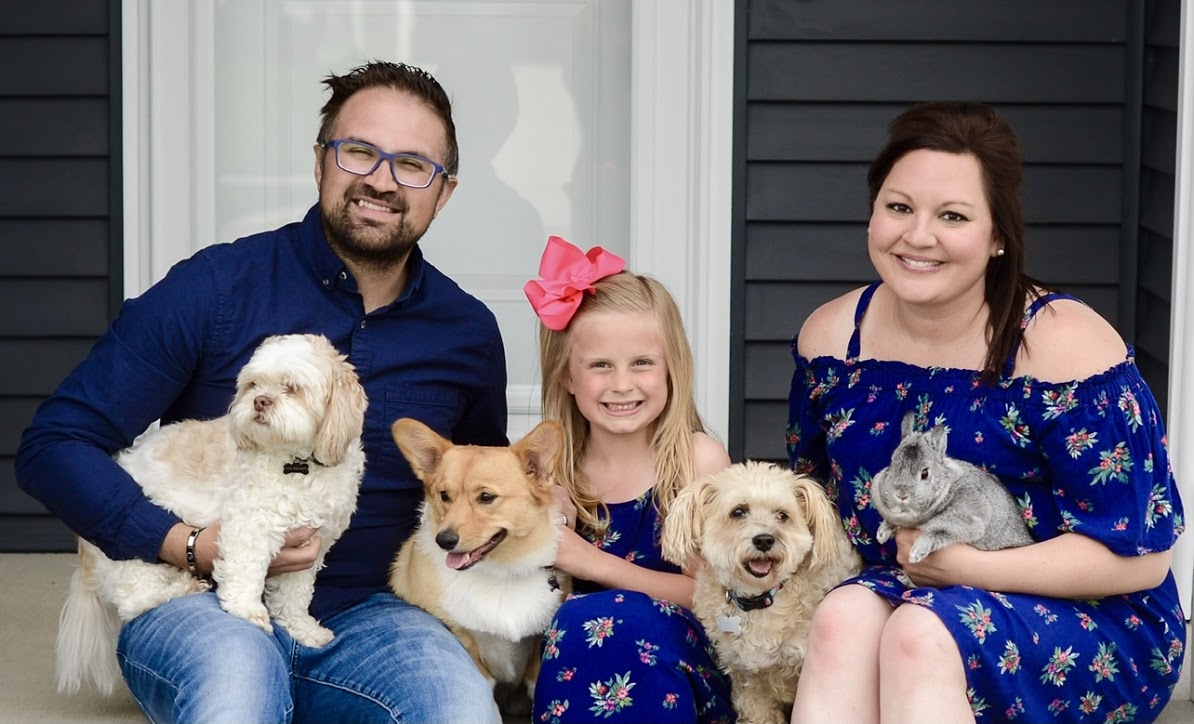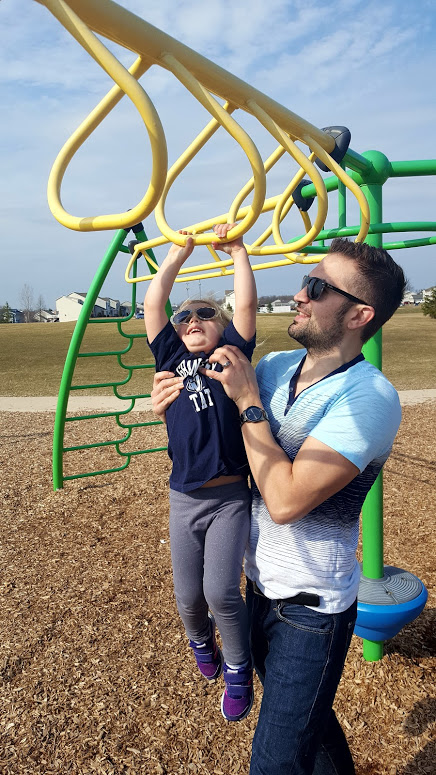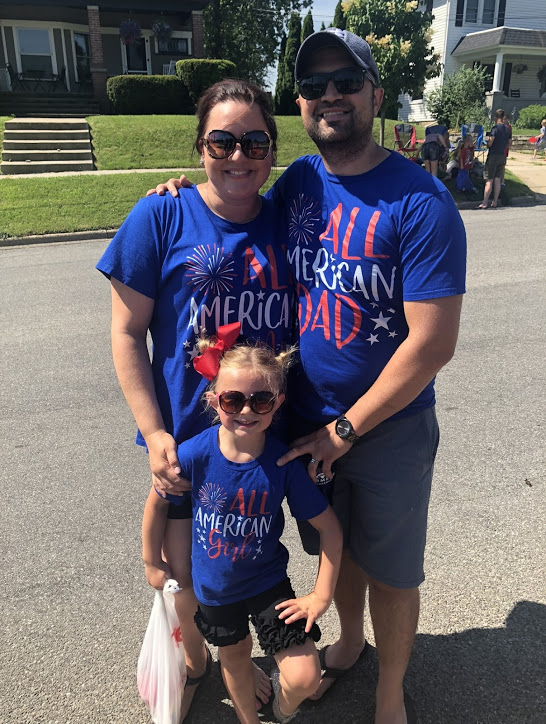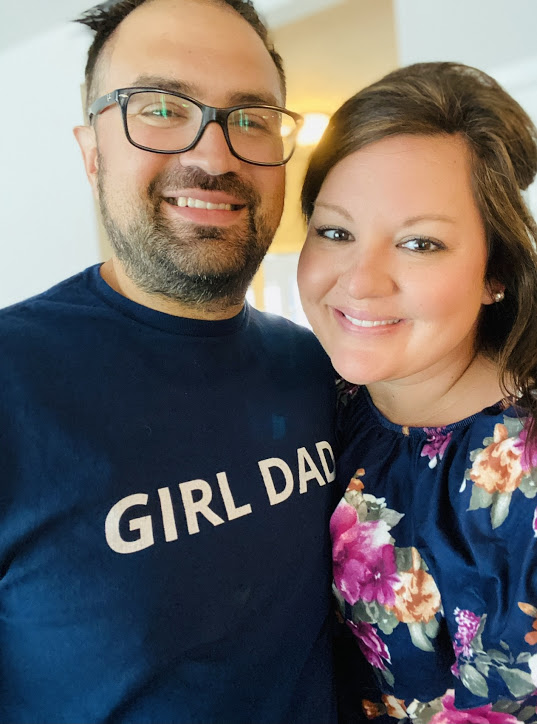 ×
1 / 12
2 / 12
3 / 12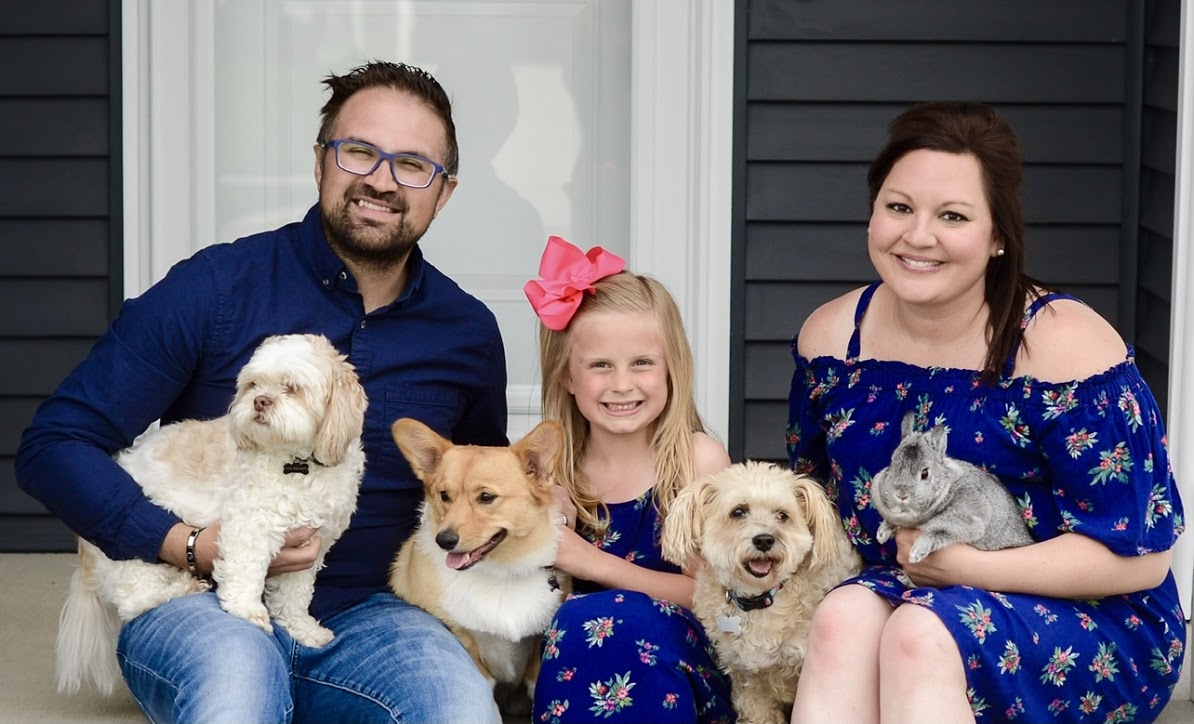 4 / 12
5 / 12
6 / 12
7 / 12
8 / 12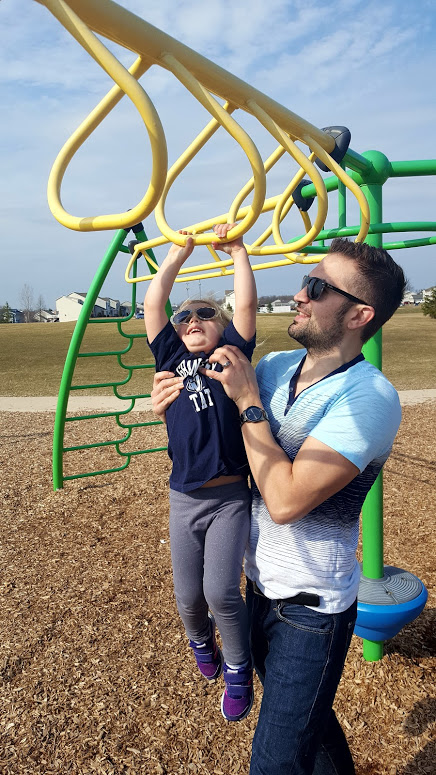 9 / 12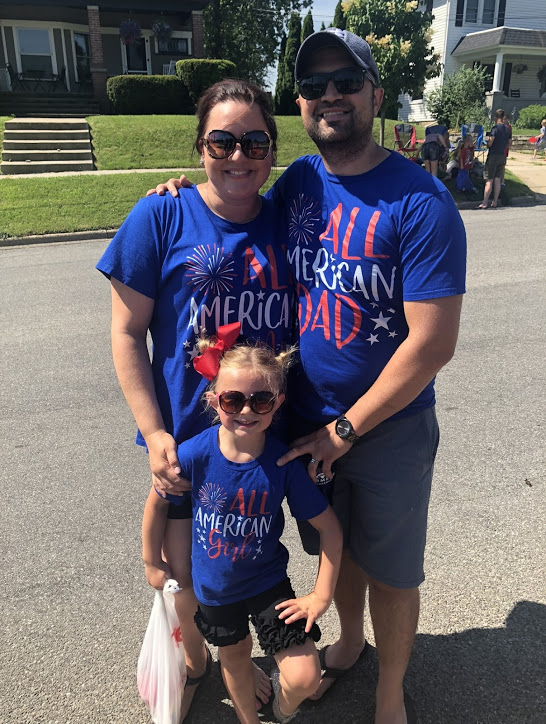 10 / 12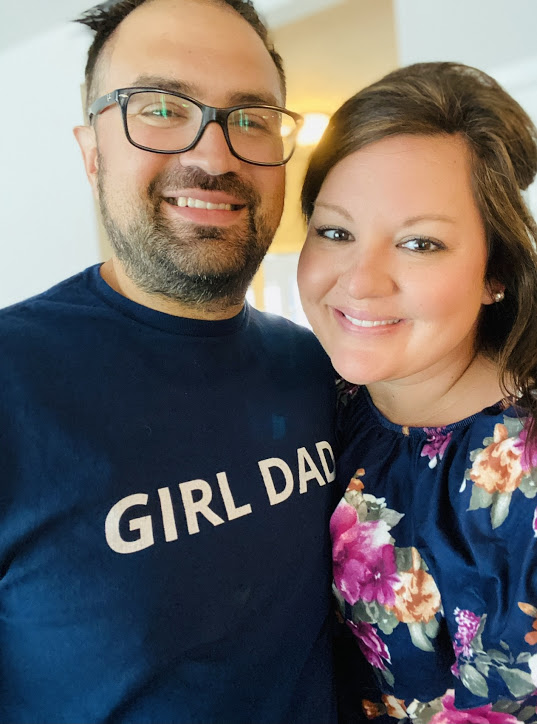 11 / 12
12 / 12
❮
❯
Our House and Neighborhood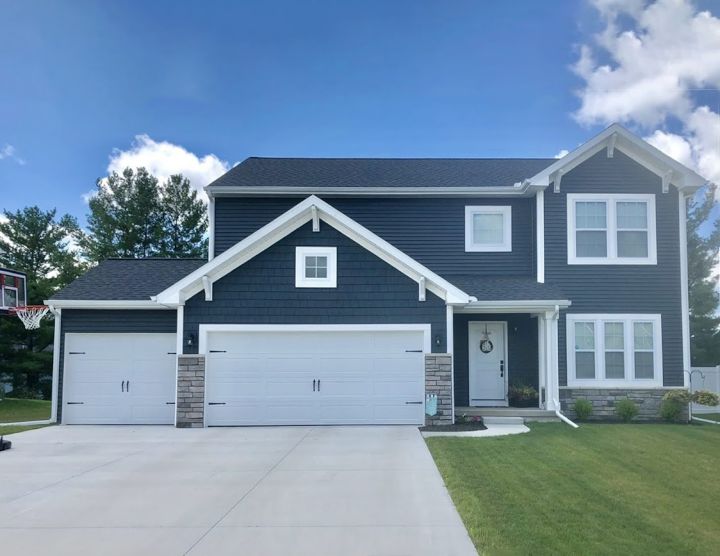 We live in the great state of Michigan and absolutely love it! We get to experience all four seasons, and there's so much to do during each of them! We live near many parks, beaches, and skiing resorts which means from the beaches to skiing, we've got it all!
We built our home from the ground up, which means we got to pick the layout, finishes, colors ... and then we got to watch it as it went through the building process! We have four bedrooms, one of which we can't wait to call a nursery, an open concept main floor, a finished basement, and a fenced back yard.
Our neighborhood is the absolute best! It is full of lots of children, but the best part is that some of our best friends live on our same street! We met each other when we moved in, and quickly found that our families meshed so well! We see one another daily, and all play a vital role in each other's children's lives. During the summer, we love going to the pool together and getting some sunshine! It's a great community where we feel safe and protected. We honestly couldn't imagine living anywhere else!
Our Extended Families
We are extremely blessed to have the full support of our friends and families on our adoption journey. While much of our family is out of state, we are lucky to get to see them often ... though we are very thankful for FaceTime as well! When we all gather together, it is such a great time; we love to play games, make food, and talk about family memories, while making new ones. Please know that your child will be beyond loved and welcomed to our family gatherings. They will have cousins to play with and aunts and uncles to give them so much love!
Our family has many traditions and are supportive of new ones. Christmas is one of our favorite times of the year. We make Christmas cookies together, get matching pajamas, and go on rides to see Christmas lights together! One other tradition that we love is ornament giving. While we love to give gifts to each other, every year we find an ornament for each person that reminds us of them or an event they did that year. As we decorate our tree, we are reminded of all of the things we did that year and the years prior, knowing who gave us what ornament and why. We cannot wait to add your child to our list of people to buy ornaments for!
From Us to You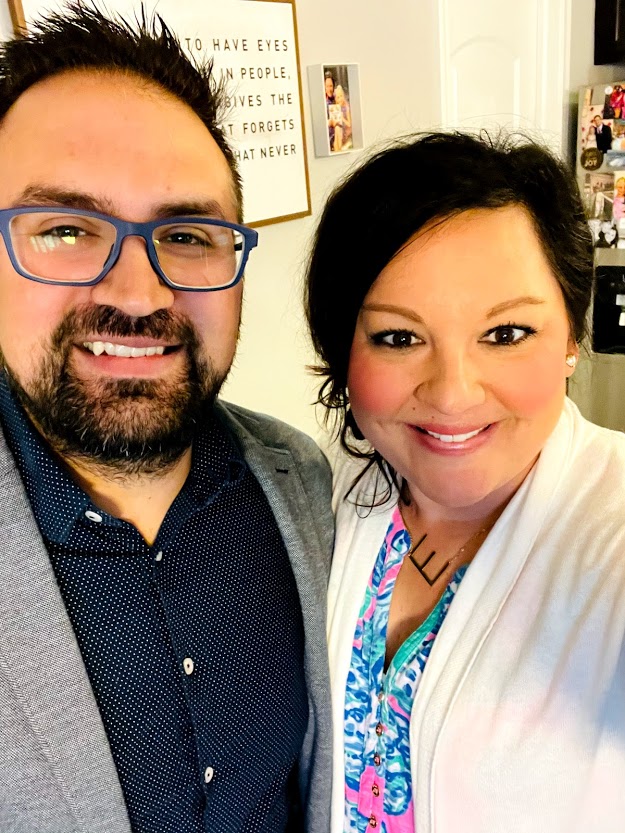 While you may not wear a cape or fly through the night, you are most definitely our hero! There is no amount of thanks and praise that will ever be enough to thank you for helping to make our dreams come true. We just know our family isn't complete, and we couldn't make it whole without you and this incredibly selfless act.
We want you to know that we will always remind this sweet baby just how much you love them, and the amazing way you helped our family grow. We will always love them like our own, and never stop reminding them how much they are valued and loved as a part of our family. The best part of adding to our family is not only the love we are able to give, but the fact that our family and friends are anxiously awaiting to love on them as well! We live in a newly constructed home in a great neighborhood, in a great town, surrounded by love and support from our family and friends. Everyone is aware of our dreams to grow our family, and have and will do everything in their power to help us along in this journey.
Kevin has been with his company for over ten years, and Sarah has been in recruiting for over eight years now. We are both blessed with the opportunity to work from home each day. One of the many reasons we know that now is the right time to add to our family is the fact that we have such extremely flexible work schedules. We will never miss a parent teacher conference, school play, or opportunity to volunteer in their classroom. We can devote time and energy to all of their needs, wants, and ideas. While work can be an important aspect, our children will always come first, and our employers know and respect this.
We have seen adoption before first hand, and the joy it can bring. We have a niece who was adopted and her story with her biological mother and her "Mommy" is so beautiful. We are very much looking forward to creating our own beautiful journey, and giving our niece a cousin! We know that every story is different, but having Sarah's sister and brother-in-law be mentors to us throughout this journey has confirmed that adoption is the right path for us.
To put into words just how much a child would mean to us is an impossible task. Words just can't describe the strong desire we have to raise a child together, and give them everything we had and more as children growing up. We know this decision isn't an easy one, and we are forever thankful to you. We understand that you may want to see how much love is given, and we do take lots of photos, so please know that we are more than happy to share those with you as time goes on! We are two people who never stop reaching for their goals; we never give up; we never believe that we have no other options. We believe that every child is a miracle. Miracles happen if you believe, and we believe our family will be beyond blessed to be chosen by you.
Thank you from the bottom of our hearts,
Kevin & Sarah
Favorites
Childhood Memory
Spending summers with my family on my Grandparent's farm.
Childhood Toy
Legos
Baby Dolls
Children's Book
Chicka Chicka Boom Boom
I Love You So
Day of Week
Saturday
Saturday
Dessert
Creme Brule
Brownies
Dream Vacation
Anywhere with my family
Family Activity
Going on family vacations
Playing games
Flower / Plant
Gerbera Daisy
Food
Steak
Anything Mexican or Italian
Form of Exercise
Lifting Weights
Zumba
Holiday
Christmas
Christmas
Holiday Song
Jingle Bell Rock
Anything on the Christmas Album "John Denver and the Muppets"
Holiday Tradition
Picking out our Christmas Tree as a family
Cutting down our family Christmas tree every year together
Ice Cream
Cookies and Cream
Vanilla Bean
Leisure Activity
Swimming in the pool
Relaxing by the pool
Memory with a Child
Going to Disney World
Bringing Emmy, my stepdaughter, to Disney for the first time
Memory with Spouse
When we got engaged
Our Honeymoon on the beach in Florida
Movie Type
Action
Romantic Comedy
Quality about my Spouse
Her love for our family and thoughtfulness
He always puts his family first, and knows when I need a good laugh!
Song
God Bless the Broken Road
You Are My Sunshine
Sport to Play
Bowling and Tennis
Lacrosse
Sport to Watch
Football
Football
Sports Star
Barry Sanders
Tom Brady
Subject in School
Math
Math
Thing to Cook
Steaks on the grill
Family recipes that have been passed down.
Time of Day
Evening
Afternoon
Tradition
Birthday celebrations are always a big deal...cake, decorations, the works!
TV Show
The Office
The Golden Girls
TV Show Character
Michael Scott
Type of Music
Classic Rock and Electronic Dance Music
I like it all!
Vacation Spot
Disney World
Disney World
Get in Touch
Provide more information, so American Adoptions can connect you with this family.
---